Rishi Sunak's appointment to the office of PM and the unnecessary jubilation amongst Indians
With Rishi Sunak having become the first Indian-origin Prime Minister of the United Kingdom, the internet has come to be flooded with memes, and social media posts pointing towards his Indian roots, and his identity as a Hindu. The same has led to jubilant celebrations across India with some having equated his appointment to a Diwali gift. All in all, a general environment of jubilance has come to surround the appointment of Sunak to the topmost office of the UK (within India).
However, such rejoice is unwarranted for, and the same requires greater scrutiny. India does not stand to gain anything extraordinary, or significant from the appointment of Sunak as PM. Despite that, Indians continue to be jubilant about the appointment of Rishi Sunak to the top office in UK. The author argues in this piece that, the unnecessary rejoice and celebration with respect to appointment is in reality, part of larger Hindu-nationalist propaganda. Moreover, the act of highlighting of Sunak's religious identity as a Hindu is in line with this.
The Appointment of Sunak
Indians must understand that the appointment of Sunak will not lead to significant benefits for India, or Indians. The mere fact that Sunak is a third generation, British-Indian, and the son-in-law of Narayan Murthy the founder of tech giant, Infosys does not automatically indicate his closeness to Indian masses, and by no means does it indicate that he would seek to promote Indian interests. Further, Sunak can be expected to put in additional efforts to show that he is not unduly soft in his deals, and negotiations with India. Moreover, given that British citizens want, a "do for us" approach, it would be particularly unreasonable to expect Sunak to even marginally favour India in any negotiations, or deals. Any negotiation, and deal with India would be subjected to a much closer scrutiny by British citizens, thereby, making it even more difficult for Sunak to promote Indian interests, no matter how softly.
Public Discourse and Social Media
It is important to study the public discourse on Sunak's appointment as PM. Sunak's appointment has been hailed by one media outlet as, the rise of an Indian son over "the empire". Other posts on social media have reminded people of how once the British, forbade the entry of Indians and dogs in public places, and have juxtaposed the image of Sunak seated in his office, with his dog.
Sunak is being glorified as a man of Indian origin who has humbled the British empire. Particularly, in light of India's colonial history, having a man of Indian origin at the helm of affairs in UK, has given rise to unnecessary jingoistic discourse. Important public figures have hailed it as a big development calling it a full circle in the wheel of fortune.
Apart from this significant public discourse has also originated from his identity as a Hindu. Sunak's video of lighting Diyas at the doorstep of his house, along with other videos of him performing rituals such as Gau puja (Worship of Cows) have highlighted his identity as a Hindu. Further, Sunak's kalawa (sacred thread) on his wrist, and the Ganesha (a Hindu god) idol on his desk have made news. Moreover, his oath to parliament in 2019 was taken over the Bhagvad Gita (An important religious text in Hinduism). All of these have been received with much jubilance by Hindu populace, and particularly the Hindu community in India and UK. Finally, Sunak had himself made it clear, that his religion and cultural heritage is Indian, and he is a proud Hindu.
As explained earlier, there is sufficient evidence to suggest that there is no substantial benefit accruing to India, or Indians through the appointment of Sunak. With such evidence before us, it becomes clearer that there exist other reasons and motivations being served by celebrating the victory of Sunak. Sunak is being portrayed as an "Indian" having conquered "the British", although this is entirely false. Further, Sunak's appointment is being portrayed as a victory of Hinduism, and Hindu culture.
The only reason seems to be, the promotion of a Hindu-nationalist spirit. The same can be gauged from the discourse being generated. Although some memes, and social media posts have been considered humorous, others have sought to draw attention to Sunak's Hindu identity, and indicate pride.
A spokesperson from the Bhartiya Janta Party, the ruling party in India, has called Sunak's appointment, a moment of great celebration. Further, the Vishwa Hindu Parishad, a right-wing, Hindu-nationalist organisation has called it a proud moment for Indians, and Hindus. The organisation also hopes for justice for Hindus and temples in the UK.
Other Occasions
The appointment of Indian-origin leaders to top offices in their respective nations, for example, Kamala Harris, Pravind Jugnauth, Antonio Costa, and now Rishi Sunak is received with unnecessary fervour in India. Their victories are presented in a manner, whereby the common man is forced to think India, and its culture is growing its influence over other nations, and that India stands to gain in negotiations, and deals with this nation. However, the reality is otherwise, while India's culture may gain more foothold in other nations, it is a stretch to believe that India would be favoured in negotiations and deals.
By simple reasoning, one understands that a second, third, or fourth generation Indian-migrant/Indian-origin individual having lived his/her entire life in a foreign nation, with non-Indians, particularly in highly developed nations like the US, or UK cannot understand the lifestyle, and circumstances in India.
Further, it is definite that the loyalty of any leader, even if an Indian-origin individual shall lie only with their nation, and not with any other nation. Moreover, given the leader holds roots in India, their work is subjected to closer scrutiny, to ensure the nation's interests are not subdued. Any decision by the leader which favours India is bound to be received critically by the people of their nation. It would also, be politically imprudent on part of an Indian-origin leader to subject himself wilfully to such a critical examination.
Irrespective of this, through social media, Indians have been urged to clap and cheer at the achievements of these leaders, with the propaganda, being, that a person of Indian-origin has taken charge of an important office in a nation. The victory of an individual merely having some amount of "Indian blood" should not be the cause of celebration for Indians. In the instance of Rishi Sunak, one can see this unnecessary jubilance very clearly. There is no reason why Sunak's Hindu identity is being glorified. The only possible reason is to give Hindu-nationalism a boost.
Strong will to enhance bilateral relations between Serbia and Pakistan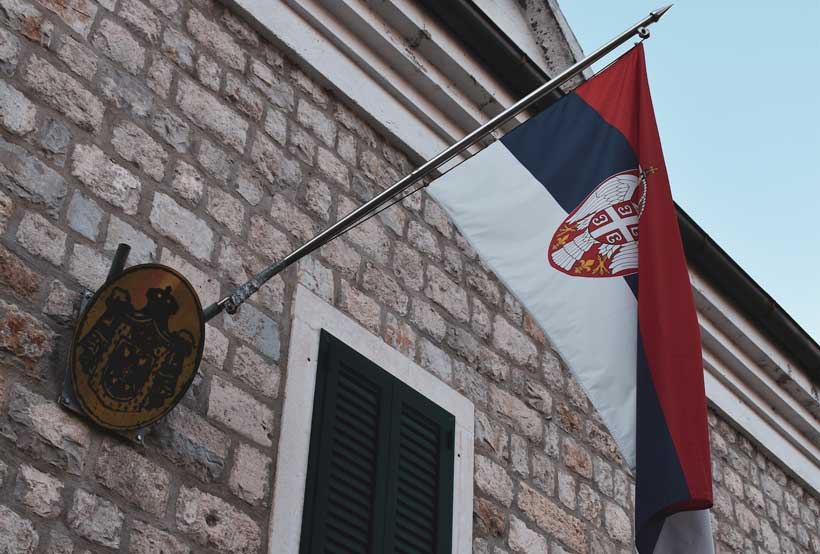 Although the Republic of Serbia and the Islamic Republic of Pakistan are two sovereigns, independent states, with different cultures, religions, languages, histories, and ethnicities. One is located in Europe and the other in Asia. Yet, there exist so many similarities and commonalities, which provide a strong basis and convergence of interests.
Both, Serbia and Pakistan, are developing countries and struggling to improve their national economies and the standard of life of respective nations. Both nations were victims of the Western world and sanctions. Ugly media has been projecting a distorted image of both countries. Hindrances created by Superpowers in the path of development are a common phenomenon in both cases.
People in both countries are hardworking, strong, resilient, and capable of surviving in harsh circumstances. Both have demonstrated in the past that they can resist pressures from any superpower. Both have learned the lessons from past bitter experiences and are determined not to repeat the same in the future.
In my recent visit to the Republic of Serbia, I noticed that there exists a fair awareness in Serbian regarding Pakistan. I came into a cross with the general public and common people and they know a lot about Pakistan. They have shown strong feelings for Pakistan. There exists immense goodwill for Pakistan among Serbian youth.
Both countries are in the process of industrialization and promoting trade. Currently, both countries are earning from the export of workforce and human resources. Serbian youth are working in Western Europe and sending back foreign exchange. And Pakistan workforce finds a convenient destination in the Middle East for earning more and sending back foreign exchange to Pakistan. But, both nations have the potential to earn through export and foreign trade.
Serbia is known as the gateway to Europe and Pakistan is the gateway to Oil-rich Middle East, South Asia, East Asia, Central Asia, and Eurasia. Both countries can utilize each other for re-export too.
Both countries are far away from each other but, a strong bond of friendship and mutual understanding is admirable. Based on the convergence of interests, we can cooperate with each other. Especially can help each other in their areas of weaknesses and benefit from each other's strengths.
Serbia has vast cultivatable land and is rich in water resources, very niche in the agriculture sector. Whereas its population is limited to only 7 million approximately. While Pakistan is 250 million population and a strong workforce in the agriculture sector. Both nations can positively collaborate and cooperate in the Agriculture sector.
The Republic of Serbia is in the process of Industrialization, especially in the automotive sector, whereas, Pakistan has a strong base for industrialization and is rich in the technical and skilled workforce. Pakistan has established a rich supply chain for industrialization and Serbia can benefit from Pakistan's strength.
Science, Technology, Research, Innovation, and Higher Education is the important area where both can benefit from collaboration and cooperation. Pakistan has world-ranked Universities, recognized globally with English as a medium of study, and can meet the demand of Serbian youth. Whereas Serbia has the edge in the IT sector, Pakistani youth can be beneficiaries of Serbian facilities.
However, to achieve the real benefits from each other's strengths, there is a need to do a lot of homework. There is a dire need to promote people-to-people contact and mutual visit at all levels. Scholars, intellectuals, academia, and media can play a vital role in bringing both nations closer.
Governments in both countries may take appropriate policy measures to strengthen the relations like relaxing visa regimes, removing tax barriers, and introducing attractive policies to each other's nationals in various fields of life.
To promote trade, Free Trade Agreement (FTA) can be signed among them and formulate a trade policy benefitting each other. Similarly, investment mechanisms need to be devised to attract investment from each other country.
Media has a long-lasting impact and collaboration between two nations in Media will greatly help to build a positive narrative of both countries and simultaneously need to counter negativism in the ugly media in some countries over-engaged in distorting our image.
There is a strong will to enhance our bilateral relationship between the two nations, and whenever there is a will, there is a way. I am optimistic that bilateral relations will grow exponentially in the days to come.
The Economist: "Europe looks like… a sucker"
Don't be fooled by the rush of good news from Europe in the past few weeks. A brutal economic squeeze will pose a test of Europe's resilience in 2023 and beyond, – predicts "The Economist".
There is a growing fear that the recasting of the global energy system, American economic populism and geopolitical rifts threaten the long-run competitiveness of the European Union and non-members, including Britain.
Energy prices are down from the summer and a run of good weather means that gas storage is nearly full. But the energy crisis still poses dangers.
Gas prices are six times higher than their long-run average. On November 22nd Russia threatened to throttle the last operational pipeline to Europe. Europe's gas storage will need to be refilled once again in 2023, this time without any piped Russian gas whatsoever.
The war is also creating financial vulnerabilities. Energy inflation is spilling over into the rest of Europe's economy, creating an acute dilemma for the European Central Bank. It needs to raise interest rates to control prices. But if it goes too far it could destabilize the Eurozone's weaker members, not least indebted Italy.
Too many of Europe's industrial firms, especially German ones, have relied on abundant energy inputs from Russia. The prospect of severed relations with Russia, structurally higher costs and a decoupling of the West and China has meant a reckoning in many boardrooms.
That fear has been amplified by America's economic nationalism which threatens to draw activity across the Atlantic in a whirlwind of subsidies and protectionism. President Joe Biden's 'Inflation Reduction Act' involves $400 bn of handouts for energy, manufacturing and transport and includes make-in-America provisions.
In many ways the scheme resembles the industrial policies that China has pursued for decades. As the other two pillars of the world economy become more interventionist and protectionist, Europe, with its quaint insistence on upholding World Trade Organization rules on free trade, looks like a sucker.
Many bosses warn that the combination of expensive energy and American subsidies leaves Europe at risk of mass deindustrialization.
Compared with its pre-COVID GDP trajectory, Europe has done worse than any other economic bloc. Of the world's 100 most valuable firms, only 14 are European.
America's financial and military support for Ukraine vastly exceeds Europe's, and America resents the EU's failure to pay for its own security.
America is irritated by Europe's economic torpor and its failure to defend itself; Europe is outraged by America's economic populism.
…High-level relationship – where will it all lead to?
International Affairs
More Europeans will perish from energy crisis than Ukraine war death toll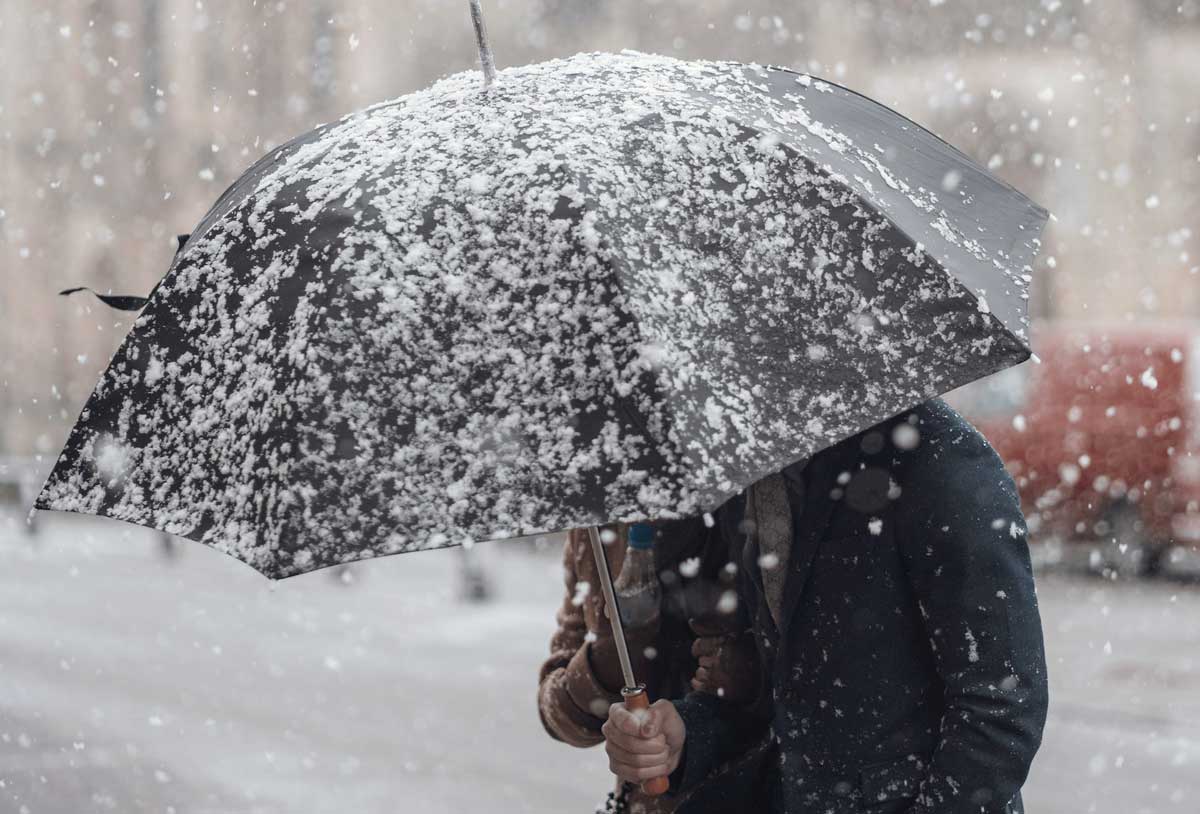 More people will perish in Europe this winter because of unaffordable household energy costs than those who have died on the battlefield in the Ukraine war, according to research by the British weekly newspaper The Economist.
Last week, the United Nations said the official civilian death toll from the Ukraine war has risen to nearly 6,900, with civilian injuries topping 10,000.
Whilst the death of military forces in Ukraine has been difficult to verify, the number of soldiers thought to have died in Ukraine is estimated at 25,000-30,000 for each side.
The Economist modeled the effect of the unprecedented hike in gas and electricity bills this winter and concluded that the current cost of energy will likely lead to an extra 147,000 deaths if it is a typical winter.
Should Europe experience a particularly harsh winter, which is something likely when considering the growing effects of climate change, that number could rise to 185,000. That is a rise of 6.0%. It also reports that a harsh winter could cost a total of 335,000 extra lives.
Even in the rare case of a mild winter, that figure would still be high with tens of thousands of extra deaths than in previous years. If it is a mild winter, research by The Economic indicates the death toll would be 79,000.
The Economist's statistical model included all 27 European Union member countries along with the United Kingdom, Switzerland, and Norway.
It is anticipated that Governments across Western Europe would be alarmed and concerned by these shocking figures published by the study.
But it remains to be seen what measures these governments will take to prevent so many extra fatalities in their own countries because of the energy shortage.
The energy crisis itself began when Europe, which was heavily reliant on Russian gas, imposed heavy sanctions on Russian energy exports following Moscow's war in Ukraine. Before the war, Russia supplied 40-50% of the EU's natural-gas imports. One of Europe's strongest economies, Germany for example, had become dependent on Moscow's gas flows and had no Plan B.
The move clearly backfired on Western economies, with inflation reaching record levels not seen in decades, mainly as a result of the soaring energy prices. That has left pensioners and other poorer as well as middle-class income households facing a choice of putting food on the table this winter or heating their homes.
The study by The Economist says that despite European attempts to stockpile as much gas as possible to fill their storage facilities, many consumers are still being hurt by the rise in wholesale energy costs.
It adds that even as market prices for fuel have slightly declined from their peaks, the real average residential European gas and electricity costs are 144% and 78% above the figures for 2000-19.
As it is being hurt the most, Europe could take serious and concrete efforts to push both Kyiv and Moscow to the negotiating table and hold peace talks that would bring an end to the war.
That would ease a lot of problems facing the continent – and the world – from energy shortages to the global food supply chain disrupted by the war.
However, critics argue, this would backfire on many Western arms manufacturers who are making lucrative profits from their weapons shipments to the warzone.
There are many officials and other influential figures in the West, especially the U.S. congress (despite America not being included in a study by The Economist), who have links to arms manufacturers; which makes the possibility of peace somewhat unlikely.
While the United States has sent weapons to the tune of $40 billion dollars, European countries show no sign of opting for peace with the new British Prime Minister Rishi Sunak, the latest to announce plans of maintaining or increasing military aid to Ukraine next year
The other course of action is for Western governments to ease the cost-of-living crisis by spending more on social welfare and hiking the tax rates for the rich.
This would save lives by allowing families to heat their homes but many Western governments are taking the opposite route, by claiming they need to cut spending in order to strengthen economic growth in the long run.
As things stand, the new research by the Economist will add to the fears already facing families in Europe ahead of the winter season. The lower the temperatures will be in Western Europe, the more likely it will be that higher-than-usual death tolls are going to hit the continent.
As The Economist notes, although heatwaves get more press coverage, cold temperatures are usually deadlier than hot ones. Between December and February, 21% more Europeans die per week than from June to August.
The report says that in the past, changes in energy prices had a minor effect on mortality rates in Europe. But this year's hikes to household bills are remarkably large.
The Ukraine conflict has exposed other massive costs that have accompanied the violence. The Organization for Economic Co-operation and Development estimates that the world economy in 2023 will be US$2.8 trillion smaller than was estimated in December 2021, before the fighting erupted in February.
The British weekly newspaper, which built a statistical model to assess the effects of the sharp rise in energy prices, forecasts deaths based on weather, demography, influenza, energy efficiency, incomes, government spending, and electricity costs, which are closely correlated to prices for a wide variety of heating fuels.
It used data from 2000-19, (excluding 2020 and 2021 because of covid-19) and says the model was highly accurate, accounting for 90% of the variation in death rates.
High fuel prices can exacerbate the effect of low temperatures on deaths, by deterring people from using heat and raising their exposure to cold.
It says that with average weather, the study found a 10% rise in electricity prices is associated with a 0.6% increase in deaths, though this number is greater in cold weeks and smaller in mild ones.
In recent decades' consumer energy prices have had only a modest impact on winter mortality, because energy prices have moved or swung back and forth in a regular rhythm.
In a typical European country, increasing fuel prices from their lowest level in 2000-19 reduce the temperature from the highest level in that period to the lowest which means colder weather increases the death rate by 12%.
The study cites the case of Italy, where electricity bills have surged to nearly 200% since 2020, extending the situation, which it said was a linear relationship that yields extremely high death estimates. It has been reported that the country will suffer the most extra deaths. The results show that Italy, which has an older population along with soaring higher electricity prices makes it the most vulnerable.
Other countries such as Estonia and Finland are also expected to suffer from higher fatalities on a per-person basis. People in Britain and France will also be affected. The model for the effects of fatalities from high energy costs did not include Ukraine.
However, damage to the energy infrastructure in Ukraine as a result of the war, will also certainly have a dire humanitarian effect on Ukrainians as well.
Over the past weeks, many reports have emerged citing Europeans as saying they will be forced to switch the heating off because of the high fuel prices, essentially exacerbating the effect of cold temperatures on deaths by raising people's exposure to low temperatures.
The most vulnerable people in Europe, the elderly and those living alone or on low pay to medium paychecks will pay the highest price: Death.