Explainer: Commission's proposal to promote euro instant payments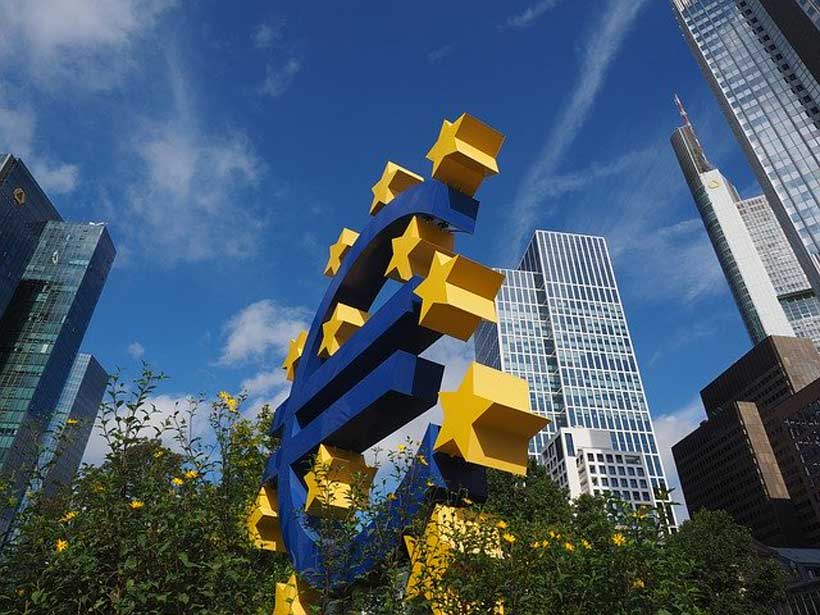 What are instant payments and what are their benefits?
Instant payments are a relatively new type of credit transfer responding to the needs of an increasingly digitalised society. They allow funds to be transferred in a matter of seconds, at any time, day or night, and any day of the year.
Instant payments are used increasingly worldwide. They represent a major technological innovation in payments, which allows the releasing of funds that are locked in the 'back-office' of the financial system in order to make them immediately available to end users – citizens and businesses in the EU, including SMEs – for consumption and investment, contributing to economic growth. Instant payments are a very powerful driver of competition and innovation, notably when combined with open banking (i.e. allowing consumers to share their payment data with third-party providers in a safe and secure way in order to avail of new payment services). They can offer additional means of payments to those mostly used by people online and in shops, notably payment cards and cash.
With instant payments, citizens and businesses can pay and receive payments more conveniently and efficiently:
Citizens can avoid late payment penalties as funds are transferred in few seconds, and more efficiently manage their household budgets. They can easily split a restaurant bill with friends and receive funds immediately in case of an emergency when needed.
Businesses, especially SMEs, can be more in control of their cash flow, by receiving immediately the funds that they are owed when they sell goods and services. In addition, merchants can avail themselves of new digital, affordable and efficient payment solutions to accept payments for their goods and services, which should reduce their operational costs. By using instant payments, merchants can also provide a better service to their customers by, for example, offering instant refunds. With instant payments, merchants knowing instantly that they were paid can immediately and safely release goods and services, which is particularly relevant in an e-commerce context.
Public administrations can benefit from improved cash flow management similarly to businesses and from a better collection of fiscal receipts.
NGOs and charities can make use of contributions more quickly, which is of particular benefit when funds are urgently needed, particularly in times of international crisis.
Banks can use instant payments as a springboard to develop innovative financial services and products to the benefit of their customers, and to strengthen their competitive position.
What is the Commission proposing?
The Commission proposes a set of measures aimed at increasing the availability and use of instant payments in euro:
All payment services providers (with very targeted exceptions) that offer credit transfers in euro must offer instant payments in euro to all their customers.
The charges for instant payments in euro must be equal to or lower than the charges for non-instant euro credit transfers.
All providers of instant payments in euro must offer the service checking the match between the account number (so called 'IBAN') and the name of the payment beneficiary and, before the payer authorises the transaction, warning the payer about any detected discrepancy as it could suggest fraud.
All providers of instant payments in euro must follow a harmonised procedure for sanctions screening, based on daily checks of their own clients against EU sanctions lists while on normal transfers checks are carried out on a transaction-by-transaction basis.
Euro credit transfers are regulated by the Single Euro Payments Area (SEPA) Regulation. As instant payments represent a new category of credit transfers in euro, the current proposal amends that Regulation by introducing additional requirements reflecting the specific characteristics of euro instant payments.
Why is there a need for EU legislation on instant payments in euro?
Today, only around one in ten euro credit transfers in the EU is processed as an instant payment. This is even lower in case of cross-border transfers in euro executed between two Member States. With these underwhelming volumes, the full-scale benefits for EU citizens, businesses, including SMEs, public authorities and society at large cannot be fully achieved and the current limited choice of electronic payments, especially for cross-border payments to merchants (in physical shops and e-commerce), remains unaddressed.
The Commission analysed possible factors that could potentially influence this slow uptake. Four key obstacles were identified:
The payment service provider of the payer and of the beneficiary must both use instant payments technology for the instant transaction to be successful. Many payment service providers are still reluctant to invest in instant payments without having the guarantee that other providers will be able to support these transactions. As a result, around one third of EU payment service providers still does not offer instant payments.
In many Member States, consumers and businesses are put off by the high price of instant payments.
Consumers and businesses are not offered sufficient assurances to address their concerns about the risk of fraud and errors with this new type of payment.
Where instant payments are offered, a high number of them fail due to slow and inefficient transaction-by-transaction sanctions screening methods used by the industry which are not fit for these new, fast payments.
Four years after the necessary technology was put in place to process euro payments instantly, it is apparent that the efforts of the European payments industry or Member States will not be sufficient to remove these obstacles throughout the EU in a timely fashion. Therefore, the Commission concluded that legislative intervention is necessary to unlock the full-scale network effects by connecting all payment service providers to instant payment technology, tackling high prices and frictions, and mitigating the risk of fraud or errors.
What will be the impact for payment service users (consumers, businesses and public authorities)?
Payment service users will benefit from a broader availability of euro instant payments, at a price that is the same as, or lower than traditional credit transfers. Consumers and corporates will benefit from both, the speed (<10 seconds) and convenience (i.e. 24/7/365 availability) of instant payments. Such benefits will materialize in all types of daily life situations, such as receiving funds promptly in case of emergencies, ability to settle shared costs conveniently and immediately in a diverse set of social settings (restaurants, gift purchases) or ability to pay overlooked bills minutes before the deadline in order to avoid late fees.
Businesses, including merchants and SMEs, can improve their cash flow and avail of new digital, affordable and efficient payment solutions. Consumers and businesses, especially SMEs, will be able to rely on instant payments not only for payments within a single Member State – as is currently often the case – but across the Single Market.
With the expected emergence of solutions facilitating the use of instant payments at point of interaction with retailers across the EU (both in store and online), merchants, including SMEs, should gain from reduced fees for receiving electronic payments, due to the greater competition and choice of available payment means. This area is currently heavily dominated by international card companies and big techs. Consumers will benefit from a quicker dispatch of goods and services purchased and from a likely pass-on of a share of the savings that are expected to accrue to merchants.
Public administrations are expected to realise fiscal benefits linked to improved tax collection and improved ability to provide disaster and emergency relief payments to citizens without any undue delay.
What will be the impact for EU payment service providers?
Providers of payment services that are already well advanced in applying at least some of the proposed measures are, on balance, expected to incur benefits from this legislation.
Providers that have not yet embraced instant payments may incur greater costs arising from compliance with the proposed measures. More specifically, compliance costs will pertain to becoming ready to offer the service of receiving and sending euro instant payments, as well as implementing the new service of checking the match between the name and IBAN of the beneficiary. The impact assessment shows that those costs in practice vary depending on the size of a payment service provider: they are significantly smaller for smaller providers (including SMEs) which constitute the majority of providers. Innovative start-ups and fintechs see euro instant payments as a key element of their business strategy.
At the same time, payment service providers are expected to make significant operational savings in the area of compliance with sanctions screening obligations as the proposed harmonisation of screening practices of euro instant payments will make this process much more efficient and less dependent on manual work. Operational savings are also expected due to the reduced need to investigate fraud and errors related to instant payments, once the service checking the match between the name and IBAN of the beneficiary is implemented.
More broadly, the overall benefits of the initiative in aggregate will lead to a more efficiently functioning payment system, with direct and indirect benefits for all stakeholders. The indirect benefits include business opportunities in the payments market, especially as regards payment solutions based on instant payments (such as new mobile payment applications).
What will be the impact for SMEs?
SMEs are expected to be among the net gainers from this initiative, whether they are users (such as merchants or business users) or providers (smaller PSPs/ fintechs / start-ups).
Benefits for SMEs as corporate users and merchants, in terms of cash-flow management, can be significant given the quicker reception of payments. In relation to this, SMEs would realise a significant share of the estimated efficiency gains of EUR 1.34 to 1.84 billion per year related to the reduction in the payment float. SMEs which are merchants have the potential to benefit from any future increased choice of the means of payment at PoI, which could drive down fees charged to merchants by PSPs.
As for SMEs which are PSPs or payment fintechs, their implementation costs are expected to be at the lower end of the spectrum [see question 5].
Will 'traditional' euro credit transfers be phased out by this legislation?
No. The proposal merely requires that payment service providers who today offer euro credit transfers to their customers must offer euro instant payments. It is left to the discretion of each individual provider to decide whether to offer only instant payments or both the instant and non-instant versions. Some providers, as demonstrated by the current practice in several Member States, may also decide to process some of the transfers as instant by default (e.g. payments requested by consumers, transactions below a certain amount, etc.).
The focus of the proposal is to ensure that all consumers, businesses and public authorities in the EU that wish to pay and be paid instantly can do so.
How does this proposal fit in the Commission's Digital Finance Strategy?
The proposal helps to promote the digital transformation of finance and the EU economy and to remove fragmentation in the Digital Single Market.
Instant payments could be used with the European Digital Identity Wallets to facilitate instant, secure and convenient payments in shops, e-commerce or between individuals. The proposal is also aligned with the Digital Markets Act that addresses certain barriers imposed by gatekeepers on EU payment service providers in accessing important supporting technologies, such as the near field communication (NFC) antennas available on certain mobile platforms, in order to better enable consumers and businesses to make contactless and fast payments.
Which payment services providers will be required to offer euro instant payments?
All EU payment service providers that provide the service of credit transfers in euro to their clients will be required to provide euro instant payments. Payment institutions and electronic money institutions will not be required to do so given that under EU law they are still not permitted to participate in certain designated payment systems and have to rely on banks to get indirect access to such systems. So it would be disproportionate to oblige those payment providers to offer instant payments. Nevertheless, payment institutions and electronic money institutions will not be prevented from offering instant payments to their clients on a voluntary basis.
A genuine single euro payments area in the EU, where there are no differences between national and cross-border payments across the EU (including in non-Euro area Member States) can only be achieved for payments in euro. Therefore, the obligation to provide the service of euro instant payments will apply to payment service providers that operate both inside and outside the Euro area, as long as they already offer credit transfers in euro. The compliance burden for those providers located outside the Euro area will be alleviated by longer deadlines to apply the new rules, compared to the deadlines applicable to the providers located inside the Euro area, allowing them to spread their implementation efforts over a longer period.
Will payment service providers increase the fees for other services such as traditional credit transfers, as a result of this proposal?
Cross-subsidisation in the banking and payments sectors is an established practice. Currently, many payment service providers offer credit transfers for free, although the transaction costs are not null, thus necessarily subsidising them by other revenue sources.
It is however expected that competitive pressure, scrutiny by consumer organisations and public pressure would reduce the likelihood of such price increases by banks to anticipate the effect of new EU rules proposed today.
How will the mechanism against fraud and errors work in practice?
In the last few years, there has been an increase in fraud that is not prevented by the current fraud prevention measures based on 'strong customer authentication'. In some cases, payment service users incur losses due to them supplying inaccurate information to their providers about the beneficiary. According to the Payment Services Directive (PSD2), providers of payment services are not liable for losses incurred by the payer if a payment transaction is executed using the beneficiary's IBAN as supplied by the payer.
Much of these fraudulent or erroneous cases could be prevented if the providers checked whether the beneficiary's name and IBAN match and warned the payer of any discrepancies. Therefore, the proposal includes an obligation for all providers offering euro instant payments to offer this service. Users can decide to use this service. In such cases, checks are carried out and notification is provided to the payer before they authorise an instant payment transaction. In cases where a mismatch is detected, the payer will receive a warning about possible negative consequences of proceeding with a payment transaction.
The service would have to be available to all payment service users. The proposal does not limit the ability of payment service providers to charge a fee for this new service in order to allow them to recover the related implementation costs. However, such a service is already offered free of charge in one Member State and has been effective in tackling fraud and errors. Those payment service users (citizens or businesses) who will not be willing to take advantage of the service will be able to opt out from using it.
Is this proposal consistent with the requirements on anti-money laundering and countering the financing of terrorism (AML/CTF)? Could the speed of instant payments undermine the payment service providers' ability to ensure appropriate AML/CFT checks?
When providing instant payments, as any other types of payments, payment service providers must ensure that they have in place appropriate and real-time fraud and money laundering/terrorist financing prevention tools, in full conformity with existing legislation. The provision of instant payments does not undermine payment service providers' obligations under existing AML/CFT legislation.
In particular, the instantaneity of these payments, within less than 10 seconds, does not affect in any way the obligation from obliged entities to perform their required AML/CFT checks and, if necessary, to introduce suspicious transaction reports (STRs). These are usually ex-post requirements, contrary to sanctions screening obligations which must be performed before the transaction is executed (so within 10 seconds for IPs). Nor does this proposal affect in any manner the effectiveness and timeliness of the examination by the Financial Intelligence Units (FIUs) of such STRs.
How will sanctions screening of instant payments be carried out?
Each payment service provider that offers euro instant payments will be responsible for screening its own clients both, at the moment when a payment account is opened and via at least, daily updates, of its customer records vis-à-vis the latest applicable EU sanctions lists. On days when a modification to those lists is made, additional update of customer records will have to be carried out immediately after the update entering into force.
The new procedure is expected to significantly reduce, if not eliminate entirely, rejections of instant payment transactions sent by or destined to clients whose name is the same or very similar to the name of sanctioned persons or entities. This is because the proposed approach will enable the payment services providers of the payer and the beneficiary to clarify, which payment accounts truly belong to persons and entities that are designated on EU sanctions lists and take an appropriate and timely action.
More specifically, the payment services providers will be able, with no need to carry out transaction-by-transaction screening, to i) prevent the initiation of transactions from payment accounts, belonging to persons or entities designated on EU sanctions lists, and ii) immediately freeze funds made available to them. This measure will have no adverse impact on the effectiveness of the EU sanctions policy.
When will the new rules become applicable?
The obligations set out in this legislative proposal will be introduced in steps, allowing payment service providers to spread their internal resources over a longer period of time and thus optimise their implementation costs. In line with such approach, the obligation to offer the service of receiving euro instant payments will apply six months after the entry into force of the legislation, followed by the obligation to offer the service of sending euro instant payments which will apply 12 months after the entry into force of the legislation for payment service providers located in Euro Area Member States.
The service of notifying any discrepancies between the name and IBAN of the beneficiary is only relevant for payment service providers offering the service of sending euro instant payments. Therefore, the obligation to offer such service will apply from the same time as the obligation to offer the service of sending euro instant payments.
The obligations related to charges for euro instant payments and to harmonised procedure to ensure compliance with obligations under EU sanctions regulations will apply as soon as payment service providers are obliged to offer the service of receiving instant credit transfers, i.e., six months after the entry into force of the legislation.
In order to allow payment services providers located in Member States whose currency is not the euro to efficiently allocate the resources needed for the implementation of instant payments in euro, it is proposed that all the respective obligations to such providers apply 24 months later than the dates that are applicable to providers located in Member States whose currency is the euro.
Only in the case of implementation of the harmonised procedure designed to aid providers' compliance with the Union sanctions regulations the same deadline across the Union is necessary, in order to ensure that compliance with the sanctions screening obligations continues to be effective.
From unidimensional to 3D: the contours of the post-Bretton Woods world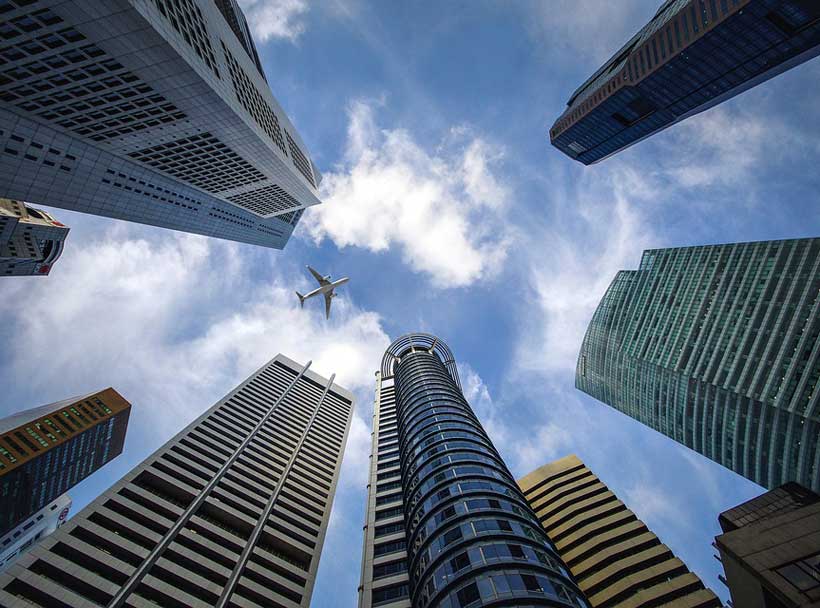 The start of the year 2023 was marked by a series of statements coming from representatives of BRICS countries concerning plans to create new currencies. In particular, Brazil's President Lula called for the creation of common currencies among BRICS and MERCOSUR countries, while Russia's Foreign Minister Sergey Lavrov stated that the creation of the BRICS common currency would feature in the discussions at the BRICS summit to be held in South Africa this year. And even as a lot of these changes in the international monetary system will take time, the vector of this transformation is becoming increasingly clear. The new international monetary system will be increasingly geared towards the creation of new regional currencies that will aspire to take on a global reserve status alongside the current pantheon of the select currencies of advanced economies. A multi-regional international monetary system in which the key regions of the developing world form their regional currencies may offer greater optionality to the global financial markets and will reduce the dependency on the few select reserve currencies.
A fragmented global financial system consisting almost exclusively of national currencies leaves scope for excessive dependency on the currency of the dominant economy. This in turn creates sizeable vulnerabilities in the form of a "moral hazard" and "too big to fail" considerations – the debt ceiling in the US is duly elevated to avoid default, while the "exorbitant privilege" of the US dollar as the global reserve currency is feeding "moral hazard" patterns in the form of greater fiscal profligacy and the emergence of related theories such as MMT.
As stated in the recent IMF report, "despite the weaknesses of the current reserve system (the "New Triffin dilemma") any significant shifts away from the status quo are only possible if and when there are viable alternatives to the dominant currencies."[1] . This recognition by the Fund of the fundamental weakness of the current monetary system (while conditional on the emergence of alternatives) is an important testament to the rising doubts regarding the "infallibility" of the current monetary system. One way to look at some these deficiencies is to realize that high inflation in advanced economies is currently undermining the value of these countries' state debt – the ratio of US state debt to GDP by the end of 2022 declined by nearly 9% of GDP compared to Q1 2021 on the back of an inflated (due to price growth) nominal GDP. This depreciation in the value of US public debt is adversely affecting the reserve holdings of those countries that have opted to invest heavily in US dollar-denominated assets. At the same time, along with the inflation-related reduction in the debt-to-GDP ratio the nominal stock of US debt continued to grow and forced repetitive increases in the US debt ceiling over the past years. This time around in 2023 the risk of a US default due to the fragilities in the balance of power in US legislature came as yet another scare to emerging markets and a reminder of the perils of high dependency on one sole center of "gravity" in the global economy.
To overcome this high dependency and the fragmentation of the currency space in the Global South developing countries can form larger currency blocks – whether regional (as in the case of the proposed currency for MERCOSUR economies) or transregional (as is the case with the proposed R5 BRICS currency basket). This process of aggregation in currency unions across the Global South if continued may lead eventually to the formation of currencies with sufficient economic weight in terms of the underlying GDP and reserve size of members to merit their inclusion into the group of global reserve currencies.
The international monetary system formed on the basis of macro-regional currency unions will present greater opportunities for advancing new candidates for the position of global reserve currencies. Across the Global South there may be at least three regional currencies with sufficient economic weight to be potentially included into the set of global reserve currencies:
A Latin America common reserve currency
An African common reserve currency
An Asian common reserve currency
The Latin American track has already been promulgated by Lula da Silva in Brazil. In Africa the formation of the AfCFTA as well as the rising global prominence of the African Union (likely to become a full-fledged member of the G20 in the coming years) bode well for gradually moving towards greater coordination in the economic policies of not only the national economies of the African continent, but also its regional integration and currency arrangements. In Asia, several proposals have already been unveiled in the past several years, including the possible creation of a Pan-Asian single currency as well as a common currency for the members of the Shanghai Cooperation Organization.
All these regional currencies have the potential to carry enough economic weight and scale in the form of their respective integrated regional blocks to enable them to attain the global reserve currency status. The potential for regional currencies to become integral parts of the global financial system is expanded by the optionality in the modalities of regional currencies/regional agreements in the monetary sphere that may include:
Regional baskets
Regional currencies that replace existing national currencies
Regional swap lines
Digital regional currencies/currency baskets
Regional accounting units
The new currencies, whether regional or trans-regional, will need an anchor or a reference point, a role that has thus far been primarily filled by the US dollar and the euro. The rise of China as the main trading partner of the economies of the Global South implies that it may be time for the developing economies to change the reference point away from the dollar and the euro towards the yuan and/or the BRICS reserve currency (in which the yuan would likely take a sizeable share). In particular, those developing economies with fixed/pegged exchange rate regimes could consider the possibility to shift towards pegging their currencies to the BRICS basket and/or employing this new currency increasingly as an accounting unit. This would accord well with the trends of the past decade characterized by growing importance of South-South trade; it would also provide more favourable conditions for further expediting the diversification of foreign trade and investment towards the South-South track after decades of under-trading among the developing economies (including among the regional partners in the developing world).
The latter point may need some elaboration – for decades the trading patterns of the developing economies were largely characterized by high shares of trade with the leading advanced economies such as the US and the EU and lower-than-potential trade shares accorded to the regional neighbours of these economies. The indications of the gravity model that traces trade intensity to distance among countries and their economic weight (as measures by GDP) suggest that there is tremendous potential to boosting regional trade given the lower gravity of distance. Regional economic integration and the creation of regional currencies, like the planned launching of the regional currency SUR in Latin America, would serve to realize this potential for South-South regional trade for the benefit of global economic growth.
The three key pillars of a revitalized international monetary system will need to include the following Post-Bretton Woods principles, or 3D principles as per below:
Demonopolization (Poly-centricity): a system that is predicated on a set of reserve currencies that include a number of regional currencies as well as possibly trans-regional baskets of currencies – the resulting pattern is that of a co-existence of reserve currencies from EM and DM without a "core-periphery" pattern setting in the global monetary system
Depoliticization: the new international monetary system will also need to contain a "de-politicization clause" as one of its key foundations – the reserve currencies will need to carry a legal affirmation of the non-use of these currencies in imposing sanctions and other restrictions
Dis-inflation: with the "exorbitant privileges" of the DM currencies dissipating, inflationary fragilities in the global monetary system may be attenuated; at the same time the competitive edge in the global monetary system will start to gravitate towards those currencies that are credibly backed up with reserves/resources.
Compared to the unidimensional paradigm of the current monetary system, these 3D principles are meant to render the vision of the international monetary system more objective and real – the new system needs to reflect the changing realities and dynamics in the world economy, including the emergence of new regional economic centers; it also needs to address the growing demand on the part of the international community for currencies to be real, i.e. duly supported by countries'/regions' reserves/resources.
Another way to picture the 3D vision for the international monetary system is to introduce a regional layer into the monetary system that is represented by the regional integration blocks, their currencies and development institutions. This regional layer would complement the layers of national economies at the bottom and the global economic institutions (such as the IMF and the World Bank) at the top. The main ingredients for the regional layer of the international monetary system are largely in place and consist of the following three key elements:
Regional financing arrangements (RFAs)
Regional development banks (RDBs)
Regional currency mechanisms
For the financial markets an international monetary system characterized by the emergence of regional economic and currency blocks may result in a decoupling of emerging markets (EM) from developed economies (DM) – contrary to the current paradigm whereby the dominance of US and EU financial markets determine to a large degree the overall direction of market dynamics in the developing world.
In the end, the international monetary system is not out of the woods just yet – the fragilities that resulted in the rising frequency of global downturns throughout the past several decades are yet to be addressed. One of the key pathways out of the limitations of the current Bretton Woods setup is to expand the array of reserve currencies with the new regional currencies that could emerge in the Global South. The evolving international monetary system cannot be disassociated from the future progression of the global economy, including its trade structure and patterns of investment flows. In this respect the regionalization of the global economy and the rise in the prominence of trading blocks and their regional development institutions (regional development banks and regional financing arrangements) will increasingly call for greater regionalization of the international monetary system.
---
[1] Aiyar, Shekhar, Ilyina, Anna, and others (2023). Geoeconomic Fragmentation and the Future of Multilateralism. Staff Discussion Note SDN/2023/001. International Monetary Fund, Washington, DC.
Friend-shoring: India's rising attractiveness for an emerging partnership
There are numerous forces currently affecting investment flows in the global climate for foreign investment. Investor concern has been caused by the many geopolitical issues, which had repercussions even as countries were recovering from the pandemic. Businesses are being forced to re-evaluate the global business environment and potential fault lines as a result of these disruptions. India has constantly improved the business environment (EoDB). It may now advance by utilising the advantages to strengthen its place in the global economy and fulfil the ambitions of its sizable, primarily young population. The country's business and investment climate has significantly improved as a result of the fast and steady pace at which reforms have been implemented.
Apart from the fact that India is one of the largest economies in the world with the quickest rate of growth, the government's emphasis on infrastructure and manufacturing, strong consumption patterns, digitization, and a burgeoning services sector all contribute to this optimism. The persistent efforts of the Indian government to lower regulatory hurdles are also fuelling MNCs' favourable opinion of India. However, India's expanding domestic consumer base and digital economy are the greater draws. After the US and China, the estimated actual growth in consumption is the third-highest. Given that all of these markets are sizable but relatively saturated and growing at a slower rate, India presents a particularly good opportunity for MNCs seeking growth opportunities in the ensuing ten years.This has acquired more traction in the US context as it has become clear that the nation cannot overcome all production issues on its own and that cooperation with friendly or ally nations is essential for all-around development. The term "friend-shoring," a hybrid of the terms "onshoring" and "near shoring," refers to forming business alliances with people who have similar principles and interests.
In a world driven extensively by globalisation, it is inevitable to not just make ally's or create partnerships that are not only strategic and synergistic, but also facilitate a purpose driven iterative connection between two nations. A strategy used by the US to persuade companies to relocate their sourcing and manufacturing operations to friendly shores—often back to the same shores in the case of the US—is known as friend-shoring or ally-shoring. And the goal is to protect their supply networks against countries with less compatible policies, like China. But is it the best course of action? Global supply chains have changed production by enabling businesses to produce things wherever it is most affordable, thanks to decreased tariffs, lower transportation, and communication costs. This typically means that low-end production shifts to emerging markets and developing countries, while high-value-added inputs (such as research and development, design, advertising, and finance) are provided from established economies.
A commitment to cooperate with nations that "have a strong adherence to a set of norms and values about how to function in the global economy and about how to govern the global economic system" was described as "friend-shoring" in Secretary Yellen's statements of April 13, 2022. But is it the best course of action? Any type of protectionism will worsen the already shaky global supply chain after the years-long Covid-19 shutdown has had an impact on the world economy. Despite its political unrest, China has been devoting its resources to manufacturing since the 1990s, and many businesses have already established manufacturing operations there since their suppliers are all nearby.
Even though Vietnam, India, and Thailand are also known for their low-cost manufacturing, moving the manufacturing sites could be expensive and risky for businesses because they would need to reorganise their entire supply chain for all materials required. In addition, other Asian countries might not have the full infrastructure needed to support manufacturing in some sectors. The world of today is at its best because of international cooperation. Each country's disadvantage is made up for by having it use its greatest asset to boost global economic growth. Although there are many differences and even disagreements between nations and we are still far from full globalisation, offshoring does not seem like a good answer for a better future for the global supply.
USA is believed to pursue the "friend-shoring" strategy of deepening economic integration with dependable trading partners like India to diversify away from nations that pose geopolitical and security risks to supply chains. This is in response to an "extremely challenging" global economic outlook and geopolitical instability. She claimed that some economies' debt loads were becoming unmanageable due to the Russia-Ukraine war-related spike in food and energy costs, and that steps to reduce these debt loads would need to be explored. Countries that already have well-established production and business service networks are those that are seen as friendly partners in the US context. India is attempting to draw MNCs that are moving their subsidiary supply chain networks and activities in this wave of supply chain restructuring and diversification of their specialised ecosystems.
Pakistan's elite and the current economic crisis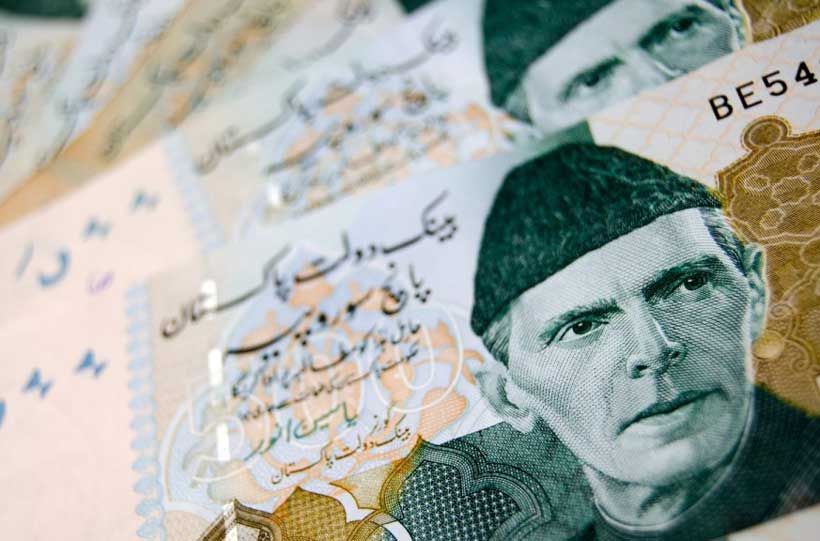 Former Pakistan Finance Minister Miftah Ismail in a media interview made some very interesting points. While Ismail lashed out at his successor and current Finance Minister Ishaq Dar saying that the latter's Anti International Monetary Fund (IMF) approach was one of the key reasons behind the current economic crisis in Pakistan. He also underscored some other points.
First, he said that if countries like Bangladesh and India have left Pakistan behind, there are some serious deficiencies in Pakistan's governance model.
Second, Ismail stated that different forms of government – democracy, parliamentary democracy, dictatorship – have been tried out, but the country is invariably ruled by a small elite, and this is amongst the key reasons for the numerous challenges the country is facing today.
In recent years, has been increasing criticism of Pakistan's foreign policy and its excessive economic dependence upon other countries for its economic survival. While earlier strategic commentators and analysts questioned the skewed nature of Pakistan's ties with the US, in recent years several strategic commentators have begun to question the excessive dependence upon Islamabad and the terms and conditions of China Pakistan Economic Corridor (CPEC), and the lack of transparency of the project.
If one were to look at the current economic crisis which has engulfed Pakistan, there have been a series of opinion pieces critical of domestic policies, the country's dependence upon external sources for aid not just the US, but also Gulf Countries and China and how the IMF rescue program would impact certain sections of the population more than others.
Maleeha Lodhi, a former Pakistani diplomat, and a prominent writer and commentator, in a hard hitting article titled Elite Politicsfor Dawn (December 5, 2022)argues:
'The availability of external resources as a result of Pakistan's foreign policy alignments during the Cold War and beyond created a habit of dependence on 'outside help'. This habit urged successive governments — representing rural and urban elites — to avoid economic reform, mobilise adequate revenue or tax its network of influential supporters'.
Touqir Hussain in an article An underwhelming foreign policy written for The News (November 23, 2022) highlights how Pakistan's dependency upon China could harm the bilateral relationship. Says Hussain:
'Because of the dependency syndrome, even the China connection has become ever more important for Pakistan, and not for all the right reasons. It is fomenting a popular view that with China at its back Pakistan does not need to care about other relationships, inciting anti-Americanism which has become in the public mind a badge of 'independent' foreign policy'.
S Akbar Zaidi in an article IMF as Saviour for the Dawn (January 26, 2023) makes an interesting point about how the unequal impact of the IMF program and how the elite would not just be able to deal with it but also benefit in the long run. Says Zaidi:
'A fistful of dollars coming in, prices being upwardly adjusted, an exchange rate which is supposedly 'market-driven', will offer false hope to our elite while it grumbles about the tough measures of the IMF'.
There has also been a suggestion to rethink Pakistan's approach towards India and focus more on geo-economics. Shahzad Chaudhry, a prominent strategic commentator, in an opinion piece published in Express Tribune praised India's foreign policy for managing to balance ties between the US and Russia, in the aftermath of the Ukraine crisis. While praising India for having been able to strike a balance he dubbed this as diplomatic coup. Chaudhry also said that Pakistan should rethink its foreign policy vis-à-vis India and focus on 'geo-economics'.
Pakistan PM, Shehbaz Sharif in an interview to Al Arabiya TV (a Dubai based channel) had himself stated that Pakistan could not afford another war with India and had also alluded to his willingness to resume talks (The Pakistan PMO however said that Pakistan would only resume talks with India if the latter reversed the decision to revoke Article 370 in Jammu and Kashmir).
In conclusion, while Pakistan clearly has its task cut out if it is able to realize the pitfalls of excessive dependence upon external countries will it be able to put its economy firmly back on track. It is also important for Pakistan to strengthen economic ties with neighbours in South Asia rather than looking at the outside world. For this it will require Pakistani leaders to think out of the box.