60-Seconds Trading Strategy in Binary Options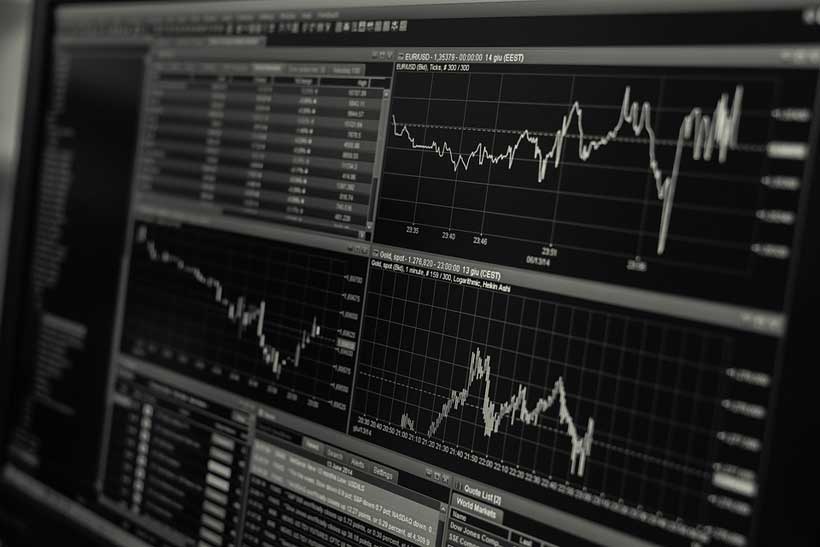 Two Choices and Two Outcomes are excellent definitions of binary options trading. Depending on whether the option expires in the money, the traders in this financial contract are assigned one of the two outcomes, profit or loss. The option is automatically exercised once it expires, meaning the profit is credited to or deducted from the trader's account.
There are many ways to go about binary options trading. The 60-second strategy is the quickest of a number of different approaches. This trading strategy is typically preferred by those who do not enjoy playing the long game because it yields instant results.
To gain excellent insight into the binary options 60-second trading strategy, you can learn more here and read this article to the end.
What Is The 60-Seconds Trading Strategy?
60-second binaries are a trade option with a 1-minute expiry period. In it, one minute is all you get to decide whether the security will go up or down. In many ways, it is similar to placing a bet, as you have to predict if the price of an asset will reach a certain point at a specific time. Though the approach is not unique to binary options, it is still quite popular among many who seek quick returns.
Due to the time limit in the 60-second binary options trade, analyzing the market in one minute and basing your judgments on that analysis can be challenging. Therefore, you should go in with a proper plan before placing a binary options trade. Developing a well-structured strategy will help increase the predictability of the trade's outcomes.
The idea that you could essentially get rich quick trading this type of option is probably the main factor in its popularity. However, keep in mind the risk factors involved in binary options. It is impossible to guarantee a perfect outcome every time, even for professionals.
How Does the 60-Seconds Trading Strategy Work?
On the surface, the phenomenon is quite simple. Essentially, you want to foretell how an option will change (up or down) over the course of a minute. But, the one-minute binary options market is a very fast-paced environment. You must create a sound and comprehensive plan if you want to make progress in the right direction.
You must research the market, set up indicators, use signals, read charts, and be aware of global issues that impact trade both directly and indirectly if you want to ensure significant progress. Additionally, you must adhere to the fundamental components of every strategy, namely risk management and emotional restraint. You cannot afford to place careless trades when dealing in binary options.
You can learn more about the basics and complexities of binary options.
What Are the Pros and Cons of 60-Seconds Binary Options?
Although this trading option offers excellent value for money in a brief period, it has a few drawbacks, the most important of which is high risk. Analyzing the pros and cons beforehand is important to conduct valuable trade.
Listed below are the pros and cons of 60-second binary options:
Pros
You can profit from even the smallest chart movements.
It is best for individuals who perform well in a limited time frame.
You get little to no time to doubt your decisions.
Due to the short amount of time, you can make several profitable trades in a single hour.
As opposed to normal trading, in binary options, to correctly forecast how the price will change over the next 60 seconds, you only need to analyze the visuals for that day or even just the previous few hours.
The trading option is widely available on several platforms.
Cons
Compared to trading longer-term binary options, it is regarded as riskier.
The risk factor is too high because you can instantly lose all of your money.
High payouts are not always guaranteed.
Is 60-Seconds Trade Good for Beginners?
Every trader can find binary options software to be very convenient. As a beginner, you will have no difficulty navigating the options and understanding the basics of investment and payouts.
Moreover, support and resistance levels can help you make better and more accurate predictions since prices tend to move in only one direction. They are an excellent place to start for people new to binary options.
Whether the trade benefits you depends heavily on you and your strategy. Beginners are typically cautioned against using 60-second binaries because they cannot afford to lose much more money than they make.
Is the 60-Seconds Trading Strategy Profitable?
Considering that the deal is done in just one minute, the strategy can prove to be quite profitable. Binary options, in general, offer significant payouts. Since the fundamental idea behind this strategy is all-or-nothing, binary trading can be lucrative if the expected forecast comes to pass.
France challenges UK for title of Europe's Greatest Equities Market
Paris is challenging London's leadership as home to Europe's largest stock market, undermining post-Brexit Britain's standing as the continent's most important financial center, – recognizes "The Financial Times".
The market capitalization of all companies listed in the French capital rose from $1.8 trillion at the start of 2016 to $2.83 trillion, closing the value of London shares at $2.89 trillion, according to Refinitiv.
"It is a result of the poor performance of British equities, the poor pipeline and performance of new issues in the UK, and the terrible performance of the pound. It is clearly not good news for London – and Brexit is a big factor in all three."
To re-establish its traditional leadership, the UK government aims in the coming months to finalize proposals to reform the City of London.
However, competition from Paris is set to intensify as France is rated the preferred European stock market by fund managers. 17 percent of fund managers said they planned to "overweight" French equities over the next 12 months, according to a Bank of America survey of 161 investment managers with combined assets of $313 billion.
Paris is difficult London's lead as the house to Europe's greatest inventory market, consuming away at Britain's place after Brexit because the continent's most essential monetary centre.
"This gap between London and Paris in the domestic market is a lot smaller than it used to be or should be," stated William Wright, founding father of New Financial, a UK think-tank, – writes "Business Land".
…Thus the strange politics of London in recent years – from Brexit to a kaleidoscope of people in the prime minister's chair, has led to the fact that Britain may say 'goodbye' even to such a privilege as being the financial center of the World and Europe.
International Affairs
4 Best Tips How To Write A Literary Analysis Essay
Writing a literature essay or analysis is not an easy task. It is necessary to plunge deeply into the text and understand why the author used various techniques. You will also have to comment on the plot, events, and characters. Creating an excellent literary analysis requires patience, skills and theoretical knowledge. If you are missing the last item, read this article to the end.
1. What To Begin With
First of all, you need to understand what analysis means in literature, and your best friend in doing so is practice. Writing essays may be challenging, especially when the words are buzzing around your head but refuse to appear. If you can't concentrate and come up with something, try to read a literary analysis essay written by a professional, just for a start. It will give a basic understanding of how to write a literature essay, and you will feel sure. Sometimes a proper example is the best teacher, and it is better to see an excellent work once to learn from it.
So, what's coming next after getting a sample? The following step in writing a literary analysis essay is thoroughly studying the text and formulating a thesis statement. Take into account the general format of an academic essay while you write:
An opening paragraph that conveys your essay's key argument.
The body of your paper is broken up into sections, where you present your thesis and back it up with textual proof.
A summary of the core argument you've made throughout your analysis.
2. Take Notes
Study the source(s) and make some preliminary notes. Highlight the aspects you find catchy, unexpected, or baffling; these are the areas you should focus on in your paper.
One of the primary purposes of literary analysis is to go deeper into a piece of literature. First and foremost, a student should be on the lookout for literary devices, which are linguistic tools authors use to emphasize certain points in the text or evoke specific emotions in the reader.
3. Literary Analysis Outline
The best tip for writing all essays is to have a proper outline. Here is one you might use. For additional inspiration, you might also use Phdessay or other services with an impressive essay collection. It's always beneficial to look at other authors' interpretations and consider what you can borrow from them. And, of course, nobody canceled the structure, the bibliography, and the citations. Don't miss anything important!
Introduction
The first step in writing a literary analysis introduction for a literary analysis essay is to provide the work's title and author. You need one or two phrases at the most to express yourself. The focus should be on the central theme for these phrases to be more compelling.
Give a quick summary of the book and discuss its significance in the literary canon. Why do we need to analyze this? Where does the author draw a line between right and wrong?
Get started on your paper by formulating a thesis. Justify your argument's central thesis and its most critical supporting arguments.
Formulating The Body Of Your Work
Write a separate paragraph to elaborate on each of the claims made in the thesis. For example, a 600-word essay needs no more than three paragraphs. Use a clear subject phrase at the beginning of each one. Then, it would be best if you elaborated on your key argument. Every claim must be backed up with examples from the literature piece.
How To Write Conclusion
A literary analysis essay conclusion is the last paragraph you write to wrap up your assignment. Provide a brief overview of the work, your thoughts and emotions, and other relevant details here. Don't start talking about anything else.
Emphasize the reasons your position is sound and the evidence you've provided in the paper's middle part.
4. Proofread
After the essay's main points have been refined, they should be checked for typos and other errors. Sometimes it helps to read the whole text aloud slowly and clearly. Someone else should do it for you if feasible.
Multiple copies of the document should be produced and proofread before a final copy is made. It's important to keep an eye out for sentence fragments, comma splices, and other frequent grammatical mistakes.
Conclusion
This academic task aims to analyze and assess some facets of a piece of literature. A literary analysis essay is defined as one that investigates the language, viewpoint, imagery, and structure. These methods are dissected to get to the author's true intentions. After all, any analysis aims to shed light on the material by revealing hidden meanings. Your interpretations of the source material should be described in an analytical style that goes beyond a simple synopsis.
Boosting Equitable Development as Kenya Strives to Become an Upper Middle-Income Country
The World Bank Group (WBG) Board of Executive Directors today voiced its support for the WBG's latest six-year strategy to support Kenya in its ongoing efforts towards green, resilient, and inclusive development.
The Kenya Country Partnership Framework (CPF) is a joint strategy between the World Bank, the International Finance Cooperation (IFC), and the Multilateral Investment Guarantee Agency (MIGA) and the government to promote shared prosperity and reduce poverty for the people of Kenya. Informed by extensive stakeholder consultations, the CPF seeks to drive faster and more equitable labor productivity and income growth, greater equity in development outcomes across the country, and help sustain Kenya's natural capital for greater climate resilience.
"The people of Kenya are in a position to reap even greater dividends from the country's robust economic growth in terms of more durable poverty reduction," said Keith Hansen, World Bank Country Director for Kenya. "Tackling the drivers of inequality now will help to ensure that Kenya can achieve and maintain more equitable development in the long run."
Over the past decade, Kenya's economy has outperformed its Low- and Middle-Income Country (LMIC) peers with the growing number of better-educated and healthier Kenyans in the labor force contributing more than any other factor to rising gross domestic product (GDP). More recently, however, the pace of poverty reduction, and then the COVID-19 pandemic, revealed how vulnerable many households are when faced with shocks. Though Kenya's economy is rebounding from the pandemic and projected to grow by an average 5.4% during 2022-24, the ongoing drought and global inflation are causing poverty to rise. The CPF finds that Kenya is still well positioned to secure more inclusive growth and the WBG is ready to provide support that targets lagging areas and communities with better services and infrastructure that build household and community resilience. In doing so, it aims to help Kenya avoid the inequality and productivity traps experienced by other Middle-Income Countries (MICs).
"Kenya's private sector is poised to drive faster job creation and to seize new opportunities from global and regional integration," noted Jumoke Jagun-Dokunmu, IFC Regional Director for Kenya. "This will require a more level playing field for competition and innovation for large and small firms and between public and private enterprises."
The CPF also aims to help raise the productivity of small firms, small producers, and women entrepreneurs, improve the investment climate across the country, and stimulate more private participation in public service delivery. To support Kenya's response to climate change, the CPF has programmed investments to reduce water insecurity, and to mobilize more climate finance for both public and private investments.
"MIGA aims to unlock more private sector investment in climate responsive projects in Kenya through innovative financial solutions," said Merli Baroudi, MIGA Director for Economics and Sustainability. "Kenya's impressive progress in mobilizing private capital for renewable energy augurs well for other sectors."
The CPF draws on Kenya's Vision 2030, the new government's development agenda, a Systematic Country Diagnostic, a Country Private Sector Diagnostic, a Completion and Learning Review of the previous Country Partnership Strategy, and over 34 stakeholder consultations, including with Kenya's diaspora. The World Bank Group is Kenya's largest development financier. IFC's portfolio of private sector investments in Kenya is its fourth largest and fastest growing in Sub-Saharan Africa and MIGA's financial operations in Kenya are its third largest program in Africa.