Venezuelan refugees and migrants struggle to survive in Latin America and the Caribbean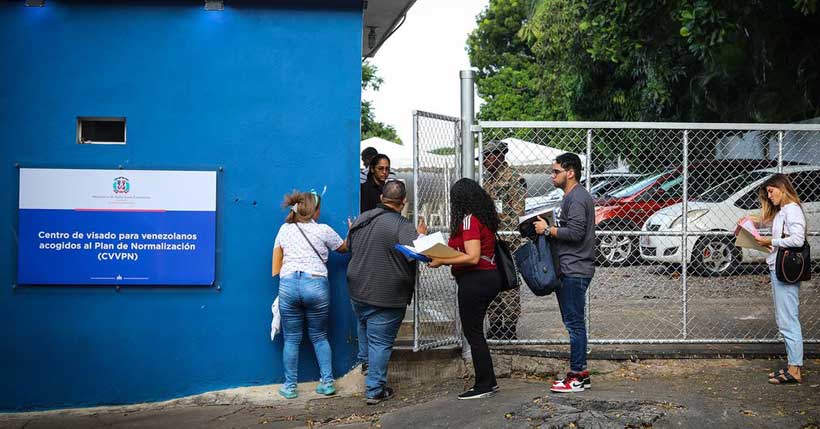 The spiraling cost of living, fallout from the COVID-19 pandemic, and high unemployment rates, have made it difficult for many Venezuelan refugees and migrants in Latin America and the Caribbean to rebuild their lives and integrate into society, a UN report issued on Wednesday has revealed.Some 4.3 million face challenges accessing food, housing, and stable jobs, according to the Refugee and Migrant Needs Analysis (RMNA) analysis, conducted by the UN's refugee agency, UNHCR, and its migration agency, IOM.
They co-lead the Regional Inter-Agency Coordination Platform for Refugees and Migrants from Venezuela (R4V), and the report is based on collaboration with more than 190 partners.
Eager to contribute
"Venezuelans are eager to share their skills and knowledge and contribute to the communities that have generously welcomed them. Many have already been doing so." said Eduardo Stein, Joint Special Representative of UNHCR and IOM for Refugees and Migrants from Venezuela.
"But they won't be able to continue if they are not given an opportunity to integrate effectively."
More than 7.1 million refugees and migrants from Venezuela are scattered around the world, according to latest data. The majority, over 80 per cent, live in 17 countries in Latin America and the Caribbean.
Hunger and 'survival sex'
Despite progress achieved through various regularization and documentation initiatives in the region, the report showed increased humanitarian needs underline the urgent need for enhanced protection, access to services, and job opportunities.
Half of all Venezuelan refugees and migrants cannot afford three meals a day and lack access to safe and dignified housing. Many are resorting to "survival sex", begging or indebtedness, just to be able to eat or to avoid living on the streets.
Extremely low salaries also make it difficult to support themselves and their families, the report said. A staggering 86 per cent of Venezuelans in Ecuador do not have sufficient income to meet their basic needs, while 13 per cent of their counterparts in Chile live below the poverty line.
Learning difficulties
Even though schools are now back in session, many Venezuelan migrant and refugee children face multiple barriers to accessing education, mainly due to the lack of enrollment slots or space.
Nearly 30 per cent of refugees in Colombia aged six to 17 years, are not going to school because their parents cannot afford the fees and materials. The situation is similar in the Caribbean islands of Aruba and Curaçao, where parents are hampered by the cost of mandatory insurance, transportation and school materials.
The study further revealed that some Venezuelans, who lack documentation, livelihoods and prospects for integration, are moving elsewhere to find a better future. Many are taking extremely dangerous irregular routes, putting their lives in danger.
International support needed
"As the world faces numerous humanitarian crises, Venezuelans and their host communities must not be forgotten," said Mr. Stein.
While commending the governments that have opened their borders, he stressed the need for greater action.
"Host countries have shown continued leadership in responding to the crisis through establishing regularization initiatives and facilitating access to health, education and other social services," he said.
"Regularization, however, is only a first step to integration and needs to be followed by policies that allow refugees and migrants to be self-reliant. International support is urgently required."
Former CIA analyst: 'A costly and prolonged cold war now seems a certainty'
'No one knows how the war in Ukraine will end, but there is one post-war certainty: there will be a prolonged and costly Cold War between the United States and Russia,' – predicts Melvin A. Goodman, a former CIA analyst, now a senior fellow at the Center for International Policy and a professor of government at Johns Hopkins University.
He writes: In an interview with David Ignatius of the Washington Post, who has been doing the bidding of the Pentagon and the Central Intelligence Agency for several decades, Secretary of State Antony Blinken emphasized the importance of a "long-term goal of deterrence." Ignatius took this to mean that the Biden administration will make sure that Russia "should not be able to rest, regroup and reattack."
In addition to this year's record defense budget that found the Congress providing $45 billion more than the Pentagon requested, a so-called "emergency" provision will lay the foundation for adding scarce resources to defense spending in the coming year. This provision will allow multiyear, noncompetitive agreements to produce such ordinary weaponry as rockets and munitions.
According to the Washington Post, the Pentagon will now have a way to replenish its stockpiles that will provide a "new golden age" for military contractors.
The Biden administration's gift to the military-industrial complex rivals what the Reagan administration provided in the 1980s and ensures the country's rich market for weapons sales. Nearly half of the record defense spending of $858 billion goes to military contractors.
The House and Senate Armed Services Committees made sure that these spending spigots remain open by naming individuals with ties to the weapons industry to a commission that will review the Biden National Defense Strategy. The chairwoman of the commission, former Representative Jane Harman, protected Lockheed-Martin when she served on the Hill and currently is on the board of a military contractor that recently received a seven-year $800 million contract from the Pentagon.
The increased defense spending and the new emergency provision coincide with House Speaker Kevin McCarthy's creation of a new committee — the House Select Committee on Strategic Competition Between the United States and the Chinese Communist Party. In view of the recent rise in anti-Asian violence in the United States, it can only be hoped that Democrats appoint members to the committee who understand the domestic consequences of hyping the threat from China at this particular time.
Our China policy is not working, and the exaggeration of the China threat comes just in time for the hawks in the political aviary who fear that the severe deficiencies of the Russian military in Ukraine is making it more difficult to exaggerate the Russia threat. I've been calling attention to the exaggeration of the Russian threat for the past 50 years.
But the policy community, the bipartisan congressional community, and the pundit community can't let go of the idea that the Soviet Union and Russia present a 'threat to the national security of the United States'.
The Biden policy ensures a robust military presence on the Russian border that will worsen Cold War 2.0. There will be prolonged and unnecessary increases in defense spending, and the absence of a diplomatic dialogue in those important areas where there is Russian-American agreement.
These areas include a variety of arms control and disarmament issues, such as stopping the proliferation of nuclear weaponry and limiting the use of space in the military competition as well as dealing with insurgencies and terrorism; environmental degradation; and future pandemics.
It is hard to imagine any Russian government willing to pursue diplomatic solutions with a United States that has sponsored a NATO with more than 30 members; a military base in Poland; a regional missile defense in Poland and Romania; and the use of Romanian military facilities close by Russian forces and the Black Sea.
This serious turning point is being ignored by the policy community as well as the pundit and academic communities."
NATO press South Korea to provide arms to Ukraine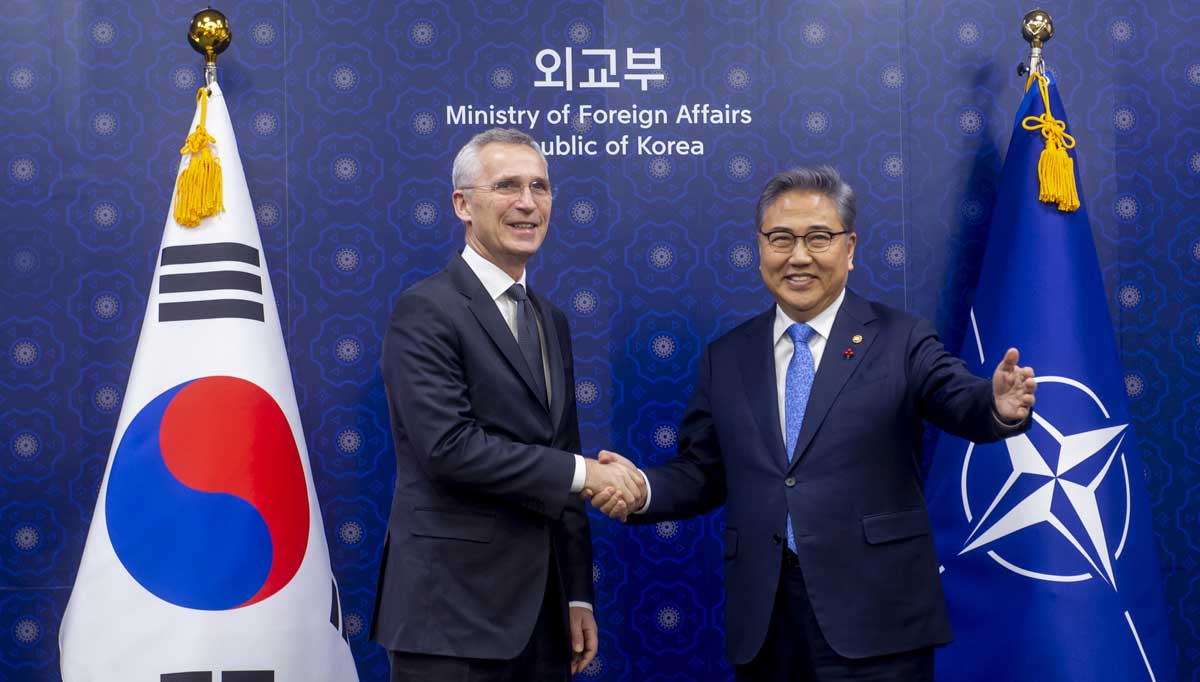 NATO Secretary-General Jens Stoltenberg urged South Korea to provide military support to Ukraine, saying the country is in urgent need of ammunition, stresses "The Wall Street Journal". Mr. Stoltenberg met with South Korean President Yoon Suk Yeol. After the meeting, Mr. Yoon promised to provide continued support to Ukraine, without saying whether Seoul would consider sending arms.
NATO is calling on South Korea to supply Ukraine because it is a U.S. ally with substantial capability to provide weapons, said Cha Du-hyeogn, a research fellow at Asan Institute for Policy Studies in Seoul. It means that NATO efforts are no longer enough.
While not a member of the North Atlantic Treaty Organization, South Korea is a close U.S. ally, and Mr. Yoon attended the NATO summit last year in Madrid. South Korea has sent materials such as gas masks, bulletproof vests and medical supplies to Ukraine, but has declined to provide lethal weapons, citing a law that prevents it from arming countries engaged in conflicts.
South Korea has been supplying arms to countries that have been supporting Ukraine in the war, including NATO member Poland. Seoul has signed deals to provide Poland with tanks and aircraft since the start of the war.
But, Seoul has sought to tread carefully with Russia, which is a large energy supplier to South Korea and holds sway with North Korea.
Mr. Stoltenberg in Seoul called North Korea's nuclear-weapons development and missile tests grave threats that violate United Nations Security Council sanctions.
Pyongyang called Mr. Stoltenberg's visit to South Korea and Japan a "prelude to confrontation and war," saying it could bring a new Cold War to the Asia-Pacific region, according to North Korean state media.
Russia restored Syrian air base for joint use
Russia and Syria have restored the 'Al-Jarrah' military air base in Syria's north to be jointly used, Russia's Defence Ministry said.
"Russian and Syrian military personnel restored the destroyed al-Jarrah airfield," the ministry said on the Telegram messaging. "The joint basing of aviation of the Russian Aerospace Forces and the Syrian Air Force at the al-Jarrah airfield makes it possible to cover the state border."
The small base east of Aleppo was recaptured from Islamic State fighters in 2017.
Russia has been a dominant military force in Syria since launching air strikes and ground operations there in 2015. It further asserted its presence after the United States pulled out its forces in 2019.
The conflict in Syria, which has killed hundreds of thousands of people, displaced millions and drawn in regional and world powers, has entered into a second decade, although fighting is at a lower intensity than in earlier years, writes 'The National' from Abu Dhabi, UAE.
With backing from Russia and Iran, Syrian President Bashar Al Assad's government has recovered most of its territory.
Turkish-backed opposition fighters still control a pocket in the north-west, and Kurdish fighters backed by the US also control territory near the Turkish border.