World Bank Supports Maldives to Improve Secondary Education
The World Bank's Board of Executive Directors today approved a $9 million project to improve the performance of the education system, schools, and teaching and learning outcomes at the secondary education level in Maldives.
Maldives has achieved almost universal enrolment at early childhood, primary and lower secondary education levels, but low net enrolment and high gender disparity are the major challenges at the higher secondary level. Learning outcomes are moderate, with clear geographical disparities among atolls, and between islands within atolls. The average scores for English, Mathematics and Dhivehi for Grade 4 and Grade 7 students ranged between 50 to 60 percent.
"The COVID 19 pandemic has had a profound impact on the Maldives' general education system, forcing the extended closure of primary and secondary schools across the entire country," said Faris. H. Hadad-Zervos, the World Bank Country Director for Maldives, Nepal, and Sri Lanka. "The project will broaden educational opportunities for the youth and advance the country's equitable economic and human development."
The new Maldives Atoll Education Development Project will support the Government in improving the quality of secondary education in subjects of strategic importance for economic development such as English language, mathematics, science, and skills education. Improved learning outcomes at secondary education level in these strategic subjects will help more students qualify for higher secondary education. Schools will be encouraged to adopt environment-friendly behaviors like saving energy and reducing waste. Support will be provided to atoll schools to expand their ICT equipment and technology while also improving the skills of teachers to address the needs of students with learning challenges. Skills of school principals, management officials, and teachers will also be improved through targeted programs.
"The Maldivian government is implementing a comprehensive curriculum reform initiative and is focusing on improving learning outcomes equitably across Atolls and islands," said Harsha Aturupane World Bank Lead Economist and Task Team Leader. "Building on these positive steps, Maldives needs to strengthen the quality of general education with a special focus on teacher performance in the outer atolls, and the quality assurance of schools in the islands with small student populations" added Karthika Radhakrishnan-Nair, World Bank Education Specialist and Co-Task Team Leader of the project.
The Maldives Atoll Education Development Project will be implemented by the Ministry of Education. The total financing is $10 million, which is comprised of a $4.5 million grant and a $4.5 million credit from the International Development Association (IDA), the World Bank's concessional credit window for developing countries, and a contribution of US$1 million of counterpart funds from the Government of Maldives.
Douglas Macgregor: 'Russia will establish Victory on its own terms'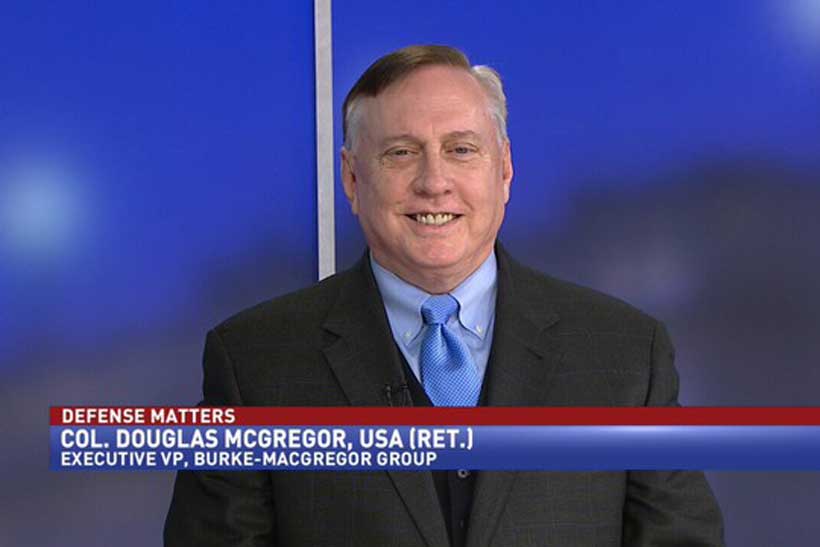 The Biden administration repeatedly commits the unpardonable sin in a democratic society of refusing to tell the American people the truth: contrary to the Western media's popular "Ukrainian victory" narrative, which blocks any information that contradicts it, Ukraine is not winning and will not win this war, notes in his new article Douglas Macgregor, Col. (ret.), who was the former advisor to the Secretary of Defense in the Trump administration.
Months of heavy Ukrainian casualties, resulting from an endless series of pointless attacks against Russian defenses in Southern Ukraine, have dangerously weakened Ukrainian forces.
Predictably, NATO's European members, which bear the brunt of the war's impact on their societies and economies, are growing more disenchanted with Washington's Ukrainian proxy war.
European populations are openly questioning the veracity of claims in the press about the Russian state and American aims in Europe.
The influx of millions of refugees from Ukraine, along with a combination of trade disputes, profiteering from U.S. arms sales, and high energy prices risks turning European public opinion against both Washington's war and NATO.
After concluding that the underpinning assumptions regarding Washington's readiness to negotiate and compromise were invalid, Putin directed the STAVKA to develop new operational plans with new goals:
– first, to crush the Ukrainian enemy;
– second, to remove any doubt in Washington and European capitаls that Russia will establish Victory on its own terms;
– and, third, to create a new territorial Status Quo commensurate with Russia's national security needs.
It is now possible to project that the new Russian armed forces that will evolve from the crucible of war in Ukraine will be designed to execute strategically decisive operations.
The new military establishment will consist of much larger forces-in-being that can conduct decisive operations on relatively short notice with minimal reinforcement and preparation.
Put differently, by the time the conflict ends, it appears Washington will have prompted the Russian State to build up its military power, the very opposite of the fatal weakening that Washington intended when it embarked on its course of military confrontation with Moscow.
Biden's "take no prisoners" conduct of U.S. foreign policy means the outcome of the next phase of the Ukrainian War will not only destroy the Ukrainian state. It will also demolish the last vestiges of the postwar liberal order and produce a dramatic shift in power and influence across Europe, especially in Berlin, away from Washington to Moscow and, to a limited extent, to Beijing, writes Douglas Macgregor.
International Affairs
Politicians and journalists targeted by spyware to testify at Council of Europe parliamentary hearing in Paris
Politicians and journalists from Poland, Spain and Greece who have been targeted by the Pegasus or similar spyware are to give testimony at a public hearing of the Parliamentary Assembly of the Council of Europe (PACE) in Paris on 12 December 2022, to be live-streamed in English.
The hearing, organised by PACE's Committee on Legal Affairs and Human Rights, will focus on the role played by spyware in secret state surveillance, as part of a report on this topic being prepared for the Assembly by Pieter Omtzigt (Netherlands, EPP/CD).
Participants include:
Krzysztof Brejza, a member of the Polish Sejm from the opposition Civic Platform party, and a former member of PACE (accompanied by his lawyer, Dorota Brejza).
Diana Riba, a Spanish member of the European Parliament from Catalonia's Republican Left Party, and Vice-Chair of the European Parliament's committee of inquiry which is also currently investigating the use of Pegasus and similar spyware.
Thanasis Koukakis, an investigative journalist from Greece specialising in financial affairs, who has reported on corruption and money laundering (via teleconference).
In two earlier hearings, the committee heard from journalists who first revealed the spyware surveillance, as well as data protection and legal experts, and the UN High Commissioner for Human Rights.
In an April 2022 introductory memorandum, Mr Omtzigt listed the different Council of Europe member states where it is alleged Pegasus has been used, those individuals targeted, and the different national inquiries into its use that have been launched, as well as international reaction so far.
He concluded that the use of this software had "serious implications" for the human rights of those targeted, and questioned whether its use on journalists, lawyers, politicians and human rights activists could be justified on national security grounds or to investigate crime.
Mr Omtzigt's final report is due for possible plenary debate by PACE in June 2023. The Assembly, which brings together 306 parliamentarians from the 46 member states of the Council of Europe, has powers to investigate human rights abuses in member states and make recommendations to Council of Europe governments.
Ukraine: Commission proposes to criminalise the violation of EU sanctions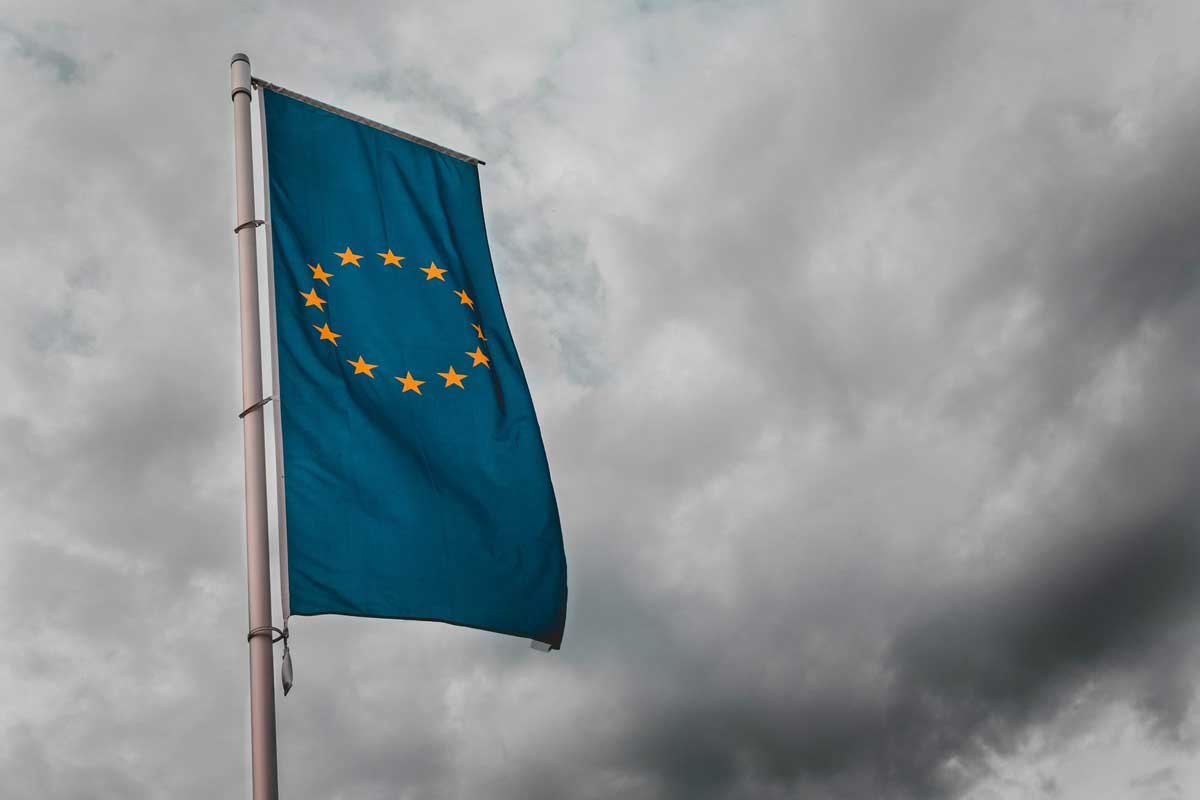 The European Commission is today putting forward a proposal to harmonise criminal offences and penalties for the violation of EU restrictive measures. While the Russian aggression on Ukraine is ongoing, it is paramount that EU restrictive measures are fully implemented and the violation of those measures does not pay off. The Commission proposal sets out common EU rules, which will make it easier to investigate, prosecute and punish violations of restrictive measures in all Member States alike.
Violating EU sanctions is a serious criminal offence
The implementation of EU restrictive measures following the Russian attack on Ukraine shows the complexity of identifying assets owned by oligarchs, who hide them across different jurisdictions through elaborate legal and financial structures. The proposed Directive will establish the same level of penalties in all Member States. Thereby it will close existing legal loopholes and increase the deterrent effect of violating EU sanctions in the first place. The main elements of the proposal include:
A list of criminal offences, which violate EU sanctions, such as:
making funds or economic resources available to, or for the benefit of, a designated person, entity or body;
failing to freeze these funds;
enabling the entry of designated people into the territory of a Member State or their transit through the territory of a Member State;
entering into transactions with third countries, which are prohibited or restricted by EU restrictive measures;
trading in goods or services whose import, export, sale, purchase, transfer, transit or transport is prohibited or restricted;
providing financial activities which are prohibited or restricted; or
providing other services which are prohibited or restricted, such as legal advisory services, trust services and tax consulting services.
Offences will cover circumventing an EU restrictive measure: this means bypassing or attempting to bypass restrictive measures by concealing funds or concealing the fact that a person is the ultimate owner of funds.
Common basic standards for penalties: depending on the offence, the individual person could be liable to a maximum penalty of at least five years in prison; companies could be liable to penalties of no less than 5% of the total worldwide turnover of the legal person (company) in the business year preceding the fining decision.
Next steps
The proposal will now be discussed by the European Parliament and the Council as part of the ordinary co-legislative procedure.
Background
Since the start of the war in Ukraine, the EU has adopted a series of sanctions against Russian and Belarussian individuals and companies. The implementation of EU restrictive measures shows the complexity of identifying assets owned by oligarchs, who hide them across different jurisdictions through complex legal and financial structures. For example, by transferring ownership of sanctioned property to a non-sanctioned third party. They are helped by existing legal loopholes, as the criminal law provisions on breaches of EU sanctions vary across Member States. An inconsistent enforcement of restrictive measures undermines the Union's ability to speak with one voice.
In May 2022, the Commission proposed to add the violation of EU restrictive measures to the list of EU crimes. At the same time, the Commission proposed new reinforced rules on asset recovery and confiscation, which will also contribute to the implementation of EU restrictive measures. The proposals come in the context of the 'Freeze and Seize' Task Force, set up by the Commission in March.
Following the adoption on 28 November of the Council Decision identifying the violation of Union restrictive measures as an area of serious crime that meets the criteria set out in Article 83(1) of the TFEU, the Commission is now putting forward this proposal for a Directive on the violation of Union restrictive measures, as a second step.