Saudi crown prince shifts into high gear on multiple fronts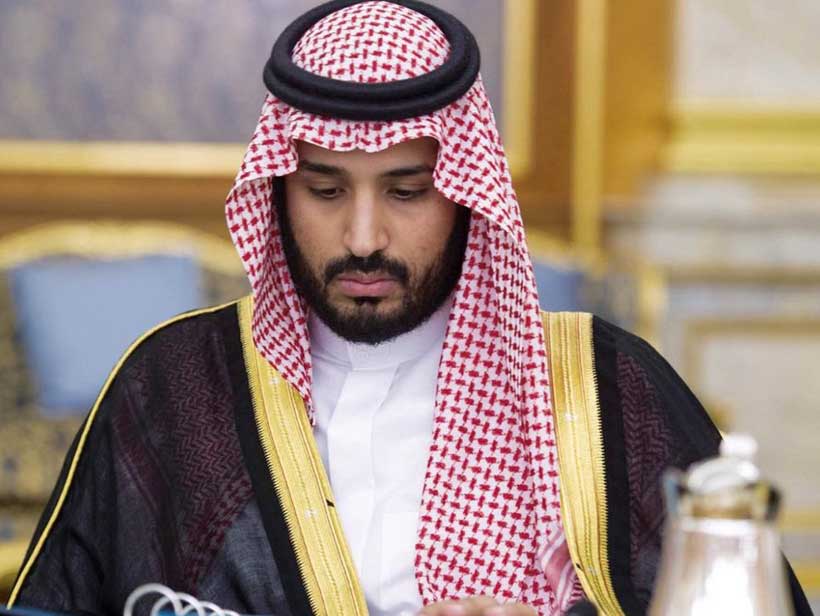 Saudi Crown Prince Mohammed bin Salman is simultaneously speed dating and playing on multiple diplomatic, religious, and economic chessboards.
The latest feather in his crown, his appointment as prime minister, aims to ensure that he can continue to do so with as little collateral damage as possible.
The appointment shields him from legal proceedings in the United States, France, and potentially elsewhere, including the International Criminal Court in the Hague, in which plaintiffs assert that Mr. Bin Salman was responsible for the 2018 killing of Saudi journalist Jamal Khashoggi in the Saudi consulate in Istanbul.
As a head of government, Mr. Bin Salman enjoys sovereign immunity, a status he could not claim as heir-apparent.
While the legal manoeuvre is certain to succeed, it is unlikely to significantly improve his image tarnished by the killing and his domestic crackdown on dissent that in recent weeks produced outlandish sentences to decades in prison for little more than a tweet.
Reputational issues have not stopped Mr. Bin Salman from shifting into high gear as he pushes ahead with efforts to diversify Saudi Arabia's oil-dependent economy; replace regional competitors like the United Arab Emirates and Qatar as the center of gravity at the intersection of Asia, Africa, and Europe; demonstrate his diplomatic clout and relevance beyond oil to the international community; and position himself and the kingdom as the beacon of a moderate, albeit an autocratic, form of Islam.
Mr. Bin Salman's multi-pronged dash has produced mixed results.
In his latest foray onto the international stage, Mr. Bin Salman sought to display his diplomatic skills and relevance to the international community by securing the release by Russia of ten foreign nationals captured while fighting for Ukraine. The foreigners' release was part of a Ukrainian-Russian prisoner swap negotiated by Turkey.
Although Saudi Foreign Minister Faisal bin Farhan al Saud rejected as "very cynical" assertions that Mr. Bin Salman was seeking to shore up his image by associating himself with the swap, it seems likely that Russian President Vladimir Putin was happy to give him a helping hand.
In a similar vein, people close to Mr. Bin Salman see mileage in asserting that the crown prince's lifting of a ban on women's driving and enhancement of women's rights and professional opportunities is what inspired women-led protests in Iran that have entered their third week as well as Iran's recent relaxing of its prohibition on women attending men's soccer matches.
Ali Shihabi, an analyst who often echoes official Saudi thinking, claimed in a tweet that "Saudi reforms for women have had a big impact on the world of Islam. As the previous upholder of ultra orthodoxy #MBS's dramatic changes have sent a powerful signal that has undermined Uber conservatives across the region like the Mullahs in Iran." Mr. Shihabi was referring to Mr. Bin Salman by his initials.
The nationwide protests were sparked by the death of a young woman while in the custody of Iran's morality police. The police had arrested 22-year-old Mahsa Amini for what authorities described as sporting an "improper" hijab.
By contrast, Mr. Bin Salman's economic diversification efforts appear to be producing more unambiguous results. For example, the Saudi industry and mineral resources ministry issued over 500 industrial licenses in the first six months of this year, primarily in the food, steel, and chemicals sectors.
The ministry reported that the number of factories that commenced operations doubled, from 303 to 721. Buoyed by massive oil export revenues, Mr. Bin Salman hopes to brand a 'Made in Saudi' label as part of his non-oil export drive.
Even so, foreign investment in manufacturing has been slow to take off, particularly in Mr. Bin Salman's, at times, futuristic mega projects like his US$500 billion city of Neom on the Red Sea. New Jersey-based Lucid Group broke the mold when it announced in February that it would build its first overseas electrical vehicle production facility in the kingdom.
More controversial are plans for a beach in Neom scheduled to open next year that envision a wine bar, a separate cocktail bar, and a bar for "champagne and desserts" in a country that bans alcohol.
The plans seem out of sync with religious sentiment among a significant segment of Gulf youth if a recent opinion poll is to be believed,
Forty-one per cent of young Gulf Arabs, including Saudis, said religion was the most important element of their identity, with nationality, family and/or tribe, Arab heritage, and gender lagging far behind.
More than half of those surveyed, 56 per cent, said their country's legal system should be based on the Shariah or Islamic law. Seventy per cent expressed concern about the loss of traditional values and culture.
In contrast to economics, the going in turning the kingdom into a sports and esports hub has been rougher.
In his latest move, Mr. Bin Salman launched a US$38 billion "National Gaming and Esports Strategy" to make Saudi Arabia an esports leader by 2030. The budget includes US$13 billion for the acquisition of "a leading game publisher." The kingdom has already invested in Capcom, Nexon, Nintendo, ESL Gaming, SNK, and Embracer Group.
In addition, Saudi music entertainment company MDLBEAST saw a business opportunity in the 2022 Qatar World Cup that would also help project the once secretive kingdom as a forward-looking modern state. MDLBEAST has invited 56 top international and regional performers to entertain soccer fans on a custom-built stage in Doha during the 28 days of the tournament.
On an even grander scale, Saudi Arabia and Egypt, two of the world's more notorious human rights violators, together with Greece, are considering bidding to host the 2030 World Cup –a move that sounds like an invitation to a perfect public relations fiasco, if Qatar's experience is an indicator.
The potential bid did not stop soccer icon Cristiano Ronaldo from dashing initial Saudi hopes to attract a superstar to the kingdom's top football league when he turned down a US$258 million offer to play for Al Hilal, one of Saudi Arabia's top clubs.
Similarly, Saudi Arabia's endeavour to bankroll Liv Golf, a challenger to PGA Tour, the organizer of North America's main professional men's golf tournaments, has turned into a public relations fiasco amid allegations that the kingdom was seeking to launder its reputation.
A refusal by major broadcasters to secure the rights to air the League's tours exemplifies its problems.
Religion has proven to be the arena in which Saudi Arabia may have scored its most prominent public relations fete.
The Muslim World League, Mr. Bin Salman's primary vehicle to garner religious soft power and propagate an autocratic version of Islam that is socially liberal but demands absolute obedience to the ruler, achieved a public relations coup when it forged an unlikely alliance with Nahdlatul Ulama. Nahdlatul Ulama.
Nahdlatul Ulama is arguably the world's only mass movement propagating a genuinely moderate and pluralistic form of Islam.
Moreover, as the world's largest Muslim civil society movement in the world's most populous Muslim-majority country and democracy, Nahdlatul Ulama's words and actions have an impact.
As a result, the League counted its blessings when Nahdlatul Ulama' recognised it as a non-governmental organization rather than a de facto extension of Mr. Bin Salman's rule.
The recognition opens doors for the League, which has so far traded on Saudi Arabia's custodianship of Mecca and Medina, Islam's two holiest cities; lofty statements and conferences that produced little, if any, real change; and funding of emergency and development aid in various parts of the world.
It allowed Nahdlatul Ulama to invite the League, a major promoter of Saudi ultra-conservatism before Mr. Bin Salman's rise, to co-organize the newly established Religion 20 (R20), a summit of religious leaders under the auspices of the Group of 20 that brings together the world's largest economies.
The first R20 summit, scheduled for early November in Bali, is part of the run-up to the meeting of G20 leaders later that month hosted by Indonesia, the group's chairman for the year. The R20, the G20's latest official engagement group, aims to "position religion as a source of solutions rather than problems across the globe."
The limits of Saudi tolerance were evident last month when authorities arrested a pilgrim to Mecca for dedicating his pilgrimage to Britain's Queen Elizabeth, a non-Muslim who had just died.
Nahdlatul's outreach to the League is part of a bold and risky strategy. However, Nahdlatul Ulama believes that engagement creates an opportunity to persuade the League to embrace a more genuine and holistic vision of moderate Islam rather than one that is self-serving.
That may be a long shot, but it also may be a way of launching Saudi Arabia on a path that would help it repair its badly tarnished image. That is if Mr. Bin Salman pairs genuine religious moderation and pluralism with a rollback of domestic repression and greater political pluralism. So far, that appears to be one thing the crown prince is unwilling to consider.
When Mr. Xi comes to town
Pomp and circumstance are important.
So are multiple agreements to be signed during Chinese President Xi Jinping's visit to Saudi Arabia this week, his first venture beyond East and Central Asia in three years.
No doubt, Mr. Xi's reception will be on par with the welcoming of Donald J. Trump when he headed to Saudi Arabia in 2017 on his first overseas trip as US president. At the same time, it will contrast starkly with the more downbeat response to Joe Biden's hat-in-hand pilgrimage to the kingdom in July.
Mr. Xi Jinping and Saudi Crown Prince Mohammed Bin Salman's timing is perfect.
The visit allows Gulf states, with Saudi Arabia in the lead, to further diversify their foreign relationships and hedge their bets as the world moves from a unipolar to a bipolar, if not multipolar, order.
In addition, Mr. Xi's visit boosts the positioning of Mr. Bin Salman and his kingdom as undisputed leaders of the Muslim world.
Like when Mr. Trump was in town five years ago, Mr. Bin Salman has ensured that Mr. Xi's visit will involve bilateral talks and multilateral gatherings with Gulf and Arab leaders.
Even though Mr. Xi and Gulf leaders project the Chinese president's visit as a milestone rather than the latest of regular high-level gatherings, neither seeks to fundamentally alter the region's security architecture with the United States as its guarantor.
On the contrary.
While eager to strengthen and expand relations with China, Gulf states see Mr. Xi's visit as a vehicle to pressure the United States to spell out and formalize its security commitment to the region at a time when America has made China and the Indo-Pacific its main strategic concern and has not lived up to the region's expectations.
Speaking three weeks before the Chinese leader's visit, Anwar Gargash, the diplomatic adviser of United Arab Emirates President Mohammed bin Zayed, insisted that "our primary strategic security relationship remains unequivocally with the United States… Yet, it is vital that we find a way to ensure that we can rely on this relationship for decades to come through clear, codified, and unambivalent commitments."
Mr. Xi has no problem with that. On the contrary, China is not interested and perhaps incapable of replacing the United States militarily in the Gulf. So while it may want the United States out of East Asia, the same need not be valid for the Middle East.
That allows Mr. Xi and his Saudi and Arab counterparts to focus on the nuts and bolts of their meetings.
High on Mr. Xi's agenda is the export of its model of authoritarianism, involving one-person rule, a surveillance state, and the ringfencing of the Internet. It's a model that appeals to men like Mr. Bin Salman and UAE and Egyptian presidents Mr. Bin Zayed and Abdel Fattah Al-Sisi.
The appeal remains, even if Mr. Xi's proposition has lost some of its shine as a result of his faltering zero-tolerance Covid-19 policy that has slowed economic growth, hindered the country's private sector that is also hobbled by punitive state interventions, and sparked an anti-government protest that has forced the Chinese leader to abandon core elements of his effort to control the pandemic.
Moreover, Middle Eastern leaders will have noticed that China's firewall failed to prevent Internet users from discovering that a majority of spectators at World Cup matches in Qatar were unmasked. Nor were Chinese censors able to prevent an avalanche of video clips of nationwide protests against strict Covid-19 rules from flooding the country's tightly policed social media.
In addition, Gulf efforts to diversify their economies and reduce dependence on fossil fuel exports centre on a free-market economy and a private sector driven by innovation and creativity rather than the kind of state-controlled capitalism envisioned by Mr. Xi.
That has not prevented China from advancing its control and governance systems with investments and partnerships in Middle Eastern telecoms, corporate communication systems, cybersecurity, and smart cities in countries stretching from Morocco to the Gulf.
Chinese involvement runs the gamut from building 5G systems and data centres to providing cloud services and developing artificial intelligence systems.
Investments in technology and knowledge transfers enable Arab autocracies to enhance their surveillance capabilities and Internet control.
Furthermore, countries like Egypt, Saudi Arabia, and the UAE have looked for inspiration in China's restrictive cybersecurity legislation.
Days before Mr. Xi's visit to Saudi Arabia, China's foreign ministry released a report on 'Sino-Arab Cooperation in a New Era' that, according to Chinese media, misleadingly asserted that China "never seeks any geopolitical self-interest."
China probably meant to say that it is not seeking to challenge the US position in the Gulf any time soon but intends to be the region's major partner economically and in terms of technology, a focal point of US-Chinese rivalry.
Speaking last month at a regional security conference, senior Pentagon official Colin Kahl spelt out limits to Gulf-China technological Cooperation that the United States would seek to impose.
"If our closest allies and partners cooperate too deeply with China on the security side, it'll create security risks for us. Getting into certain networks that create real cyber vulnerabilities and risks for us. Infrastructure that generates real intelligence risks for us, and networks that touch our military networks that create real risk for us, or a presence in certain countries that allow surveillance of our forces and what we're doing in ways that presents a threat to us," Mr. Kahl said.
Although Chinese 5G projects in Saudi Arabia, the UAE and elsewhere in the region have progressed despite US objections, Mr. Kahl left unaddressed whether they threatened to cross his threshold.
The Chinese foreign ministry report identified technology, agriculture, and investment as focal points of Chinese-Arab economic cooperation.
During his visit, Mr. Xi was likely to also angle for construction contracts for Mr. Bin Salman's US$500 billion futuristic Red Sea city of Neom, as well as involvement in developing a Saudi defense and automotive industry.
For its part, Saudi Arabia will want to attract Chinese investment in its mining sector. Khalid Al Mudaifer, the kingdom's deputy mining minister, said he is seeking US$170 billion by 2030.
In a bid to exploit strains in Saudi- and potentially UAE-US relations and uncertainty about America's reliability as a security partner, the Chinese report asserted that "China has always believed that there is no such thing as a 'power vacuum' in the Middle East and that the people of the Middle East are the masters of the future and destiny of the region."
Mr. Xi arrived in the kingdom as a US district court in Washington dismissed a lawsuit against Mr. Bin Salman and 20 others for the 2028 killing of journalist Jamal Khashoggi. The court based its decision on a finding by the US government that Mr. Bin Salman enjoyed sovereign immunity.
On another note, the Chinese report predicted that China and the Arab world would continue to support each other's counterterrorism and deradicalisation policies.
In stressing counterterrorism and deradicalisation, the report suggested that Gulf silence, and in the case of Saudi Arabia, endorsement of Mr. Xi's brutal crackdown on Turkic Muslims in the north-western Chinese province of Xinjiang, reflected a more complex balance of power in the Chinese-Gulf relationship.
In other words, Gulf acquiescence is more than simply wanting to ensure that the region stays on China's right side or seeking to shield autocracy from criticism as the preferred political system in both parts of the world.
Because the crackdown targets Islam as a faith, not just Turkic Muslims as a minority, Gulf support offers China badly needed Muslim endorsement, particularly from Saudi Arabia, the custodian of Islam's two holiest cities, Mecca and Medina. In doing so, the support enhances Gulf leverage in relations with China.
At the same time, China's framing of the crackdown as a fight against extremism, terrorism, and separatism legitmises the clampdown by Saudi Arabia and the UAE on any expression of political Islam.
For Mr. Gargash, the UAE diplomatic advisor, the Gulf's ties to the United States and China fit neatly into a box. "Our trade relations increasingly look to the East, while our primary security and investment relations are in the West," Mr. Gargash said.
The official did not mention increasingly close political ties to China, like in the case of Xinjiang or the Russian invasion of Ukraine, and that is where things potentially get messy.
The Popular Uprisings and unfulfilled achievements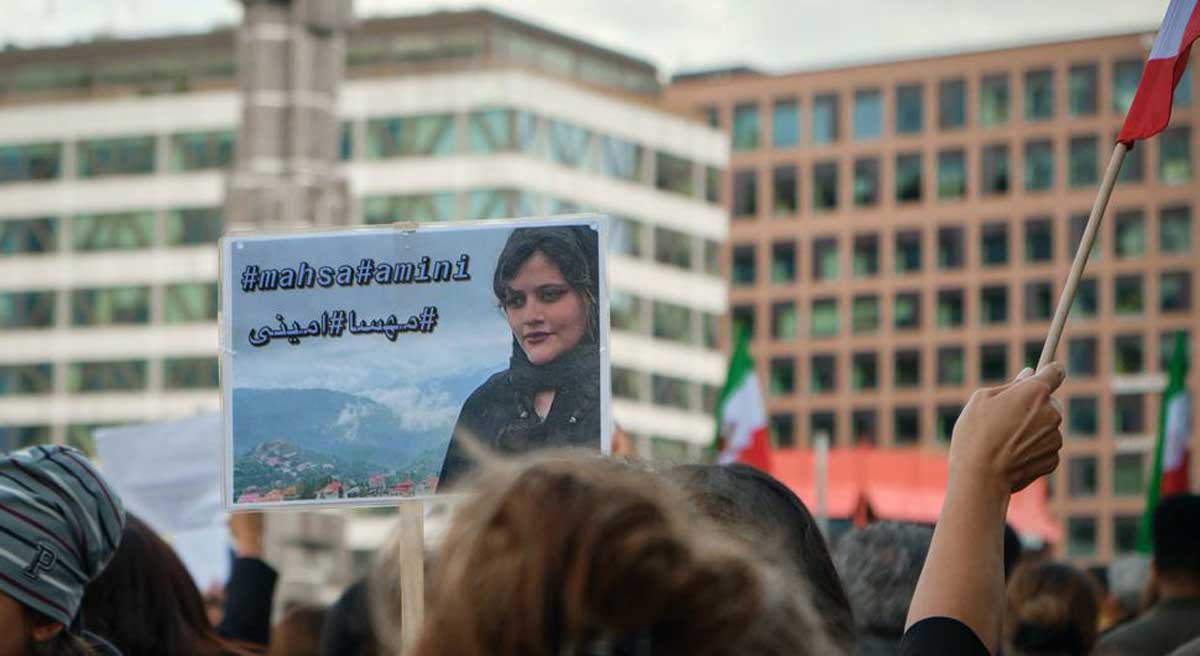 From the Tiananmen Square uprising in Beijing in 1989 to the Arab Uprisings in 2011, to the demonstrations and anger in Iran that exceeded a month and a half after Iranian security killed Mahsa Amini, a young Kurdish woman in Tehran in mid-October, which triggered protests that are the most dangerous, longest, most widespread, and threatening to the regime since the revolution in 1979. It claimed the lives of more than 400 demonstrators and protesters, according to an Iranian human rights organization – since 1,500 people were killed in 2019-2020.
The eruption of popular anger and the expansion of the area of angry protests led to the deterioration of living conditions and the dominance of the regime and its tools and reversed priorities, and led to a decline in the standard of living and a blockage of horizons for millions of young people. Improving the standard of living of citizens in the face of high rates of unemployment, inflation, high prices, and the collapse of the value of the riyal, which led to the loss of hope and the accumulation of popular frustration.
As we witnessed in the Arab Uprisings(a media term related to the Prague Spring in Czechoslovakia in 1968 in response to the repression of the Soviet forces), I prefer to call them the uprisings of freedom, dignity, and a decent life. They did not, in their entirety and on their own, change the regimes from their roots, their old guard, and the deep state. Rather, it kept its pillars who returned to lead the scene and turn the clock back, as in Egypt and Tunisia, or to slide towards chaos and internal conflict, Libya and Yemen, or the militarization of the uprising and the summoning of foreign powers from inside and outside the region and the loss of sovereignty, as in Syria.
We witnessed the failure to bring about change in October 2019 in Lebanon, after tumultuous demonstrations that swept across its cities, under the slogan "All of them means all of them." Despite the resignation of the Saad Hariri government, the economic and social conditions continued to collapse, the banking sector in Lebanon collapsed, the national currency (the Lebanese pound) lost 90% of its value, Lebanon approached the Venezuelan bankruptcy model, and the banks seized the deposits and accounts of Lebanese citizens (and age transfers), and some depositors deliberately stormed Banks by force of arms to recover their deposits and money withheld due to the arbitrary decisions of the Banque du Liban to withdraw money by dropper! So to live and to pay for treatment! This led to an increase in the number of Lebanese who are below the poverty line to 80 percent! Today, they have mercy on the days before the uprising or bypassing the "October Revolution" whose slogan is change for the worse, and they elected "change-making" deputies. The middle class has disappeared, and the phenomenon of mass brain drain has expanded with tickets without return!
Iraq also witnessed the October 2019 revolution. Protests swept the capital, Baghdad, and major cities and governorates of Iraq due to the deteriorating financial and economic conditions, high rates of unemployment and high prices, rampant corruption and Iran's interference. The protesters demanded the dismissal of the Iraqi government and early elections, and later elections took place in October 2021, and only a president was elected and a new government formed. More than a year after the parliamentary elections, the parliament elected Kurdish President Abdul Latif Rashid, who commissioned Mohammed Shia al-Sudani last October to form a new government. This was after confrontations and the resignation of the largest al-Sadr bloc in the parliament, and the sit-in of his deputies in parliament and the divided system. What is remarkable, however, is the high death toll, which exceeded 750 dead and 17,000 wounded, and for the first time the protesters shouted, "Baghdad is free – free, and Iran is out, out!" Burning the Iranian flag and the Iranian consulate in Najaf, and pictures of Qassem Soleimani.
We are witnessing the expansion of the protests in China, in its second week, in rejection of the strict measures of closure and strict quarantine to prevent the spread of the Corona virus, which has returned to spread violently in several Chinese cities, including the capital, Beijing, and major cities, Shanghai and Guangzhou, due to anger at the policy of the ruling Communist Party regime. To confrontations and clashes with the security forces and even demands for political reforms, and in the precedent of calling for Chinese leader Xi Jinping to step down.
But the question is: Why did those uprisings and protests fail to impose a fait accompli and succeed in achieving the change for which they arose and the masses who were moved by the hope of change gathered around them to thwart and return the countries against which they revolted, and even in a position more capable of dealing with the protests.
Scientific studies have proven that the chances of popular protests against non-democratic regimes succeeding are slim due to the policy of repression and the employment of censorship, eavesdropping, and monitoring devices, and thwarting the protesters' ability to intimidate, infiltrate, and disperse. Totalitarian autocratic regimes also succeed in maintaining the cohesion of the ruling class, preventing its weakening. As in the case of China, with its experience in containing protests, it has resorted to easing strict lockdown and stone restrictions!
The studies also indicated that since the first decade of the twenty-first century, the pace of protests increased, but this was accompanied by a decline in their success rates, as in the Arab Uprisings. At the end of the first decade, the success rates of the uprisings declined to one in three. As for the beginning of the second millennium in the twenty-first century, the success rate declined to one in six uprisings. Because of the loss of leaders and the ability to change, and the ability of the regimes to confront them with hacking measures, spreading fake news, and arresting their leaders. China, also has advanced technological capabilities for monitoring and eavesdropping, and even exporting this technology to countries around the world.
The regimes that came to power through revolutions live for a long time and gain experience in dealing with challenges and threats such as the Bolshevik revolution in the Soviet Union from 1917 to 1991, the Chinese revolution of 1949 and the Iranian revolution of 1979.
In the end, as in the bloody protests of the Arab Uprisings, in Lebanon, Iraq, Iran and China, none of the revolutions and popular uprisings, due to counter-revolutions, security measures and the iron fist, failed to achieve their hoped-for goals of improving and changing the difficult reality. The results remain either the survival of the status quo, or further deterioration of the living conditions of the frustrated citizens, which generates uprisings.
Why Israel should support the establishment of the Middle Corridor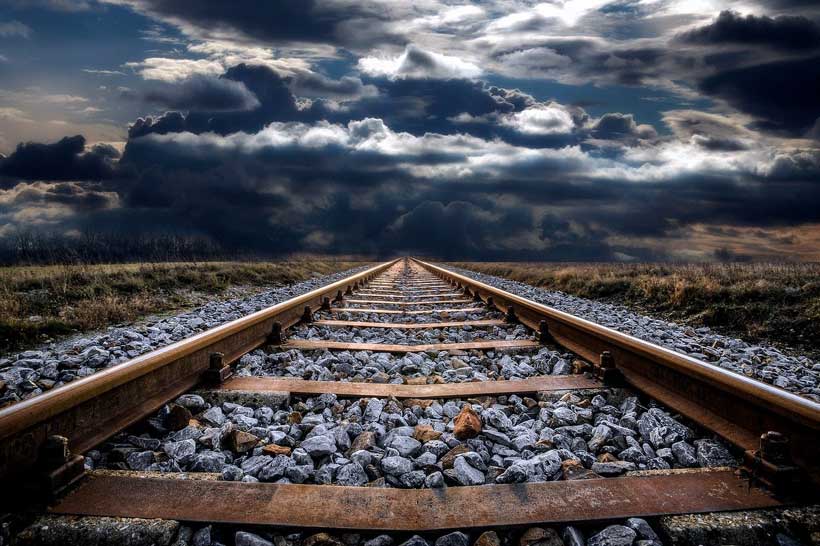 The governments of Azerbaijan, Georgia, Turkey, and Kazakhstan earlier in the year signed a declaration on improving the transportation potential throughout the region. Following that, the Azerbaijani, Kazakh, Georgian and Turkish foreign and transport ministries decided that there should be accelerated transport routes throughout the region, which will include the development of the Middle Corridor, a rail freight and ferry system that will link China with Europe.
It starts in Southeast Asia and China, and runs through Kazakhstan, the Caspian Sea, Azerbaijan, Georgia and Turkey before reaching southern and central Europe. This will permit trains to travel from China to Europe within 20-25 days, thus helping to reconnect the former Silk Road. As a former Israeli minister, I believe that Israel should be supportive of the establishment of the Middle Corridor, as it will help to strengthen the Abraham Accords if it is expanded to include Israel, the United Arab Emirates and other countries in the region.
The entire Middle East region used to be connected by train under the rule of the Ottoman Turks. There are a number of remnants of this wonderful train system in Israel, including the Ottoman train stations in Beersheba, Jaffa, and Jerusalem. These Ottoman train stations are historic landmarks from a bygone era when train travel across the Middle East was possible. Ottoman-era trains used to travel from Jaffa to Jerusalem, Haifa and other areas of the former Ottoman Turkish Empire, such as Medina and Damascus.
However, since Israel was declared to be independent, there has been no train travel between Israel and the Arab world. This was one of many causalities of the Israeli-Palestinian conflict. Yet in the wake of the Abraham Accords, this all has the potential to change, as the Arab countries no longer view Israel to be the pariah that they once viewed it to be. If anything, the Persian Gulf countries now view Israel to be a partner in the struggle against Iran, as do the Turkic republics like Azerbaijan, who greatly disdain how the mullahs are treating the Azerbaijani population in the Islamic Republic.
Thus, if this Middle Corridor is built, we Israelis can try to connect onto it as well, as it will help to counter the mullahs in Tehran by creating a stronger connection between the Turkic republics, Israel and the Arab world. We can connect to it via Turkey by ferry, and then from there, have another set of trains going from Israel to Jordan and Saudi Arabia and from there, to the United Arab Emirates. In our times, this is within the realm of the possible.
This will thus help to greatly expand trade between China, the Turkic republics, Israel and the Arab countries. Already, Israel, Saudi Arabia, and Jordan know that it is necessary to have a train that crosses from Israel to the Gulf states. They are talking about it and thinking about it. They are starting with trucks with containers that I arranged, where they bring containers from Abu Dhabi to Israel crossing from Saudi Arabia to Jordan to Haifa. They could continue from there to Turkey via ship and from there to Europe and anywhere else.
That means that we can have a train traveling from Europe to Turkey and from there, ships can go to Haifa, and from Haifa to Jordan, Saudi Arabia and from there, to the Gulf states, and they can go back in the opposite direction.    I am in Bulgaria now to check how I can make it more relevant.  After that, a Saudi Arabian agreement with Israel can start with a new train, like what existed in the Ottoman times with the Hijaz Railway.   The people of Hijaz want to make it happen again. This is in the plan of the Abraham Accords Agreement and it will happen in the future.