Commitment to ESG Reporting is Driving Change within Global Corporations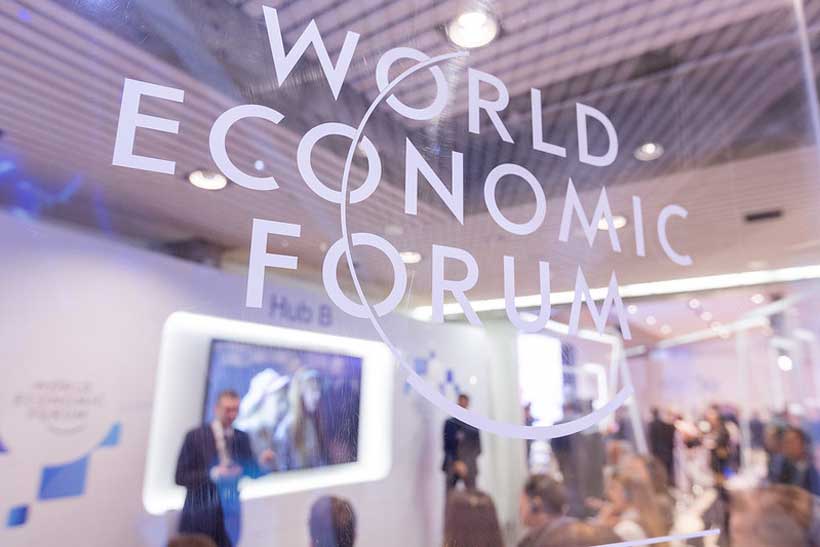 New case studies from the World Economic Forum show how comprehensive environmental, social and corporate governance (ESG) reporting has started to drive corporate transformation around the world, particularly in sustainability efforts and company culture.
Based on case studies from companies reporting on the Stakeholder Capitalism Metrics, the white paper found examples of specific strategy and operations changes as a result. These include initiatives such as new approaches to water management in real estate and implementing biodiversity strategies and targets.
The case studies also indicate that despite some progress, companies are still struggling with competing and disparate ESG frameworks around the world. As regulators begin to roll out mandatory ESG reporting across regions, alignment will be key to ensuring that the clarity and efficacy of ESG reporting continues to improve globally.
We're happy that support continues to grow for this set of metrics even in the face of geopolitical challenges, the lingering global pandemic and economic disruptions of the past two years," said Emily Bayley, Head of Private Sector Engagement, ESG, World Economic Forum. "As this growth continues and jurisdictions transition from voluntary to mandatory sustainability reporting standards, we hope these learnings can provide valuable insights for companies that are just getting started on sustainability reporting and those that have been doing it for years."
ESG-Driven Corporate Impacts
The Stakeholder Capitalism Metrics Initiative case studies engaged a global set of companies to gather how, and if, their ESG reporting has informed corporate transformation both internally and externally.
Examples of these transformations include:
Ecopetrol
Stakeholders told Ecopetrol their report was too long – the Forum's core metrics helped the company focus on reporting topics that are most material and will generate value.
HEINEKEN
The metrics go beyond ESG to capture commercial metrics on employment, economic contribution, investment and tax. This delivers "an annual dashboard of comparable data on both sustainability and prosperity that will provide us with a snapshot of how healthy our company is".
JLL
The core metric on water consumption and withdrawal in water-stressed areas led the company to encourage its teams and clients to agree water management plans and targets. It may even influence where the company rents office space in the future.
Philips
Accurate reporting on the environmental and social impacts of its operations. For example, the metric on resource circularity points customers towards the most impactful products on the market and drives the company's innovation agenda to design more sustainable solutions.
SABIC
Reporting on the Forum's metrics has increased the value of transparency within the company, leading to conversations and progress on difficult issues.
Schneider Electric
The metric on land use and ecological sensitivity contributed to Schneider's new approach to biodiversity, as it adapted its reporting and asked all sites to set specific biodiversity action plans.
ESG Regulatory Landscape
While progress has been made on the creation and implementation of meaningful and effective ESG disclosures globally, concerns remain about the disparate nature of the competing and complex ESG reporting mechanisms that exist today.
There are also concerns that as reporting becomes mandated there could be less transparency because people will not want to disclose more than they have to. As mandated ESG reporting becomes more widespread, both regulators and internal advocates should ensure corporations understand the full value of transparency on sustainability and other ESG issues.
Addressing this issue is particularly important as regulators in different regions begin to roll out their mandatory reporting requirements. Focus on a common set of comprehensive and material metrics will be important for both the efficacy and feasibility of ESG reporting in the coming months. As much as possible, the European Union, the US Securities and Exchange Commission (SEC) and the International Financial Reporting Standards (IFRS) Foundation should align their metrics to ensure companies are able to implement effective ESG reporting globally.
Stakeholder Capitalism Metrics Initiative
The World Economic Forum and the coalition of companies adopting the Stakeholder Capitalism Metrics, engaged with the preparatory working group and are continuing the dialogue with the International Sustainability Standards Board (ISSB) technical teams under the IFRS Foundation as they go through the standard-setting process. The metrics are expected to form part of the ISSB "exposure draft" next year on cross-thematic disclosures and metrics.
Announced at the World Economic Forum Sustainable Development Impact Meetings 2022, these case studies build on the earlier report to showcase progress on the commitment made by companies at the Annual Meeting in 2020. Since then, 186 global companies, with a combined market capitalization of over $6.5 trillion, have adopted the Stakeholder Capitalism Metrics. Of these, 126 companies have disclosed against the metrics in their mainstream reports for either one or two years.
Small Business, Big Problem: New Report Says 67% of SMEs Worldwide Are Fighting for Survival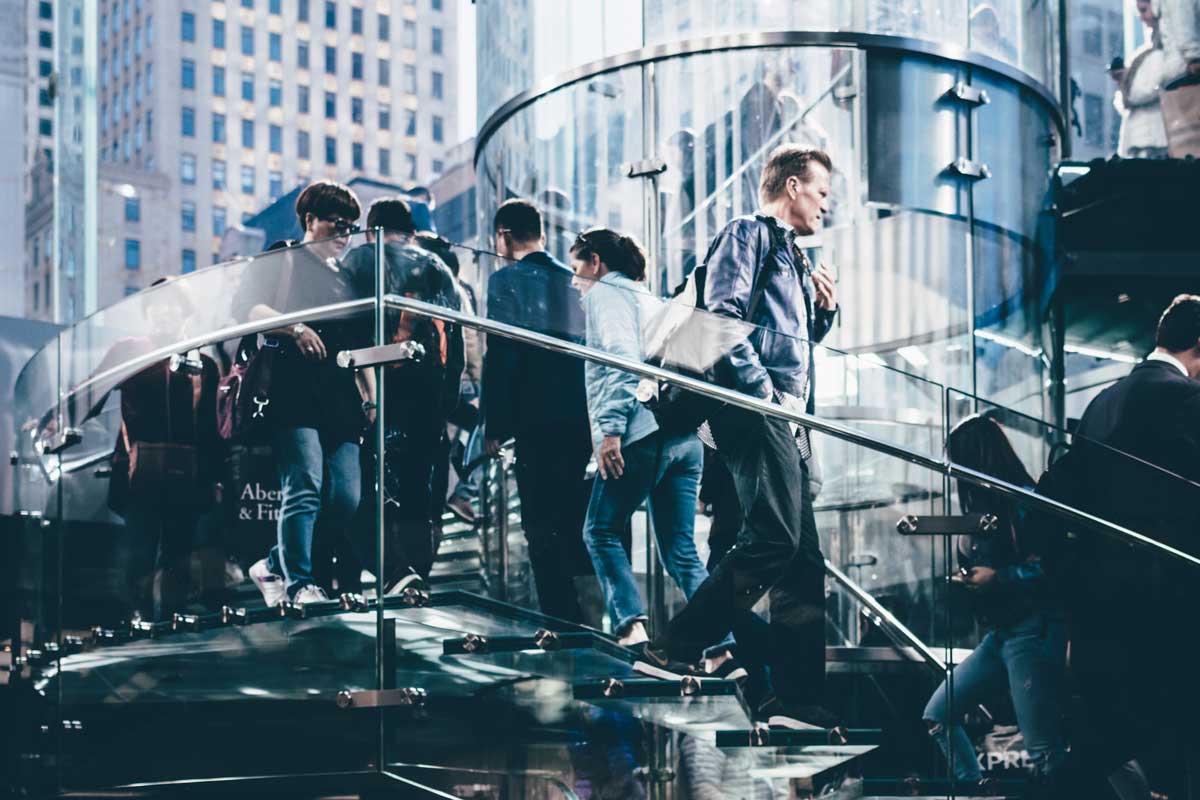 Small- and medium-sized enterprises (SMEs) and mid-sized companies are the backbone of the global economy. They create close to 70% of jobs and GDP worldwide. But, amid warnings of a global recession, research from the World Economic Forum and the National University of Singapore Business School indicates that 67% of executives from SMEs cite survival and expansion as their main challenge.
They mention low margins, the challenge of scaling the business and expanding to new markets, and clients/consumers as the main pressure points.
The report, Future Readiness of SMEs and Mid-Sized Companies: A Year On, looks at companies emerging from the pandemic. It builds on analysis of over 200 peer-reviewed articles and the quantitative and qualitative surveying of about 800 leaders and executives from SMEs and mid-sized companies. Business leaders also cite talent acquisition and retention (48%), culture and values (34%), funding and access to capital (24%), as well as non-favourable business policy environments (22%) as their biggest challenge.
The report also identifies pragmatic ways for smaller companies to embed future readiness into corporate strategies and highlights sustainability and digital transformation as two overlooked challenges. It focuses on how smaller companies can boost their resilience through stronger business frameworks. It also highlights how their high level of agility can benefit the development and implementation of:
– A strategic approach to talent management
– A staged approach to digital transformation
– Specific sustainability measures depending on the company's level of maturity in this space
While smaller companies can increase their future readiness, the wider policy environment – such as the infrastructure for digital trade and finance – has a direct and important impact on their ability to thrive. It is, therefore, key for policy-makers, investors and other stakeholders to do what is in their capabilities to contribute to building the future readiness of this segment of the economy.
"The business community is stepping up to tackle the biggest issues facing the world. SMEs and mid-sized companies are key enablers in this pursuit. This report sheds light on some key opportunity spaces for SMEs and mid-sized to do exactly that," said Børge Brende, President, World Economic Forum.
Rashimah Rajah, Professor at the National University of Singapore and co-lead author of the report, added: "SMEs and mid-sized companies have unique strengths in their ability to pivot their business models to be more future ready and, by hiring and developing the right talent, they can mobilize positive internal and external change faster than larger companies. However, to fully realize their potential, they also need the support of policy-makers in recognizing their credentials as well as in rewarding sustainability initiatives."
The report was developed in collaboration with the National University of Singapore Business School, as well as with expert contributions from UnternehmerTUM, Aston Business School, TBS Education, the Aspen Institute, Asia Global Institute and the International Chamber of Commerce.
The World Economic Forum will be leveraging the insights generated in this report to further support SMEs and mid-sized companies in their future-readiness journey. This will be done through the creation of additional resources including the continuous development of the Forum's self-assessment and benchmarking tool on future readiness, as well as the creation of a space for informal peer-to-peer learning between companies as well as meet-ups with key experts.
With some of the key insights of the report coming from the New Champions Community, the Forum aims to amplify the voices of purpose-driven mid-sized businesses. This community and its more than 100 members share and learn from best practices, proven innovations and support new partnerships for the common good in the mid-sized landscape.
The Forum is now accepting applications from forward-looking mid-sized companies that are pioneering new business models, emerging technologies and sustainable growth strategies.
A Greener Cooling Pathway Can Create a $1.6 Trillion Investment Opportunity in India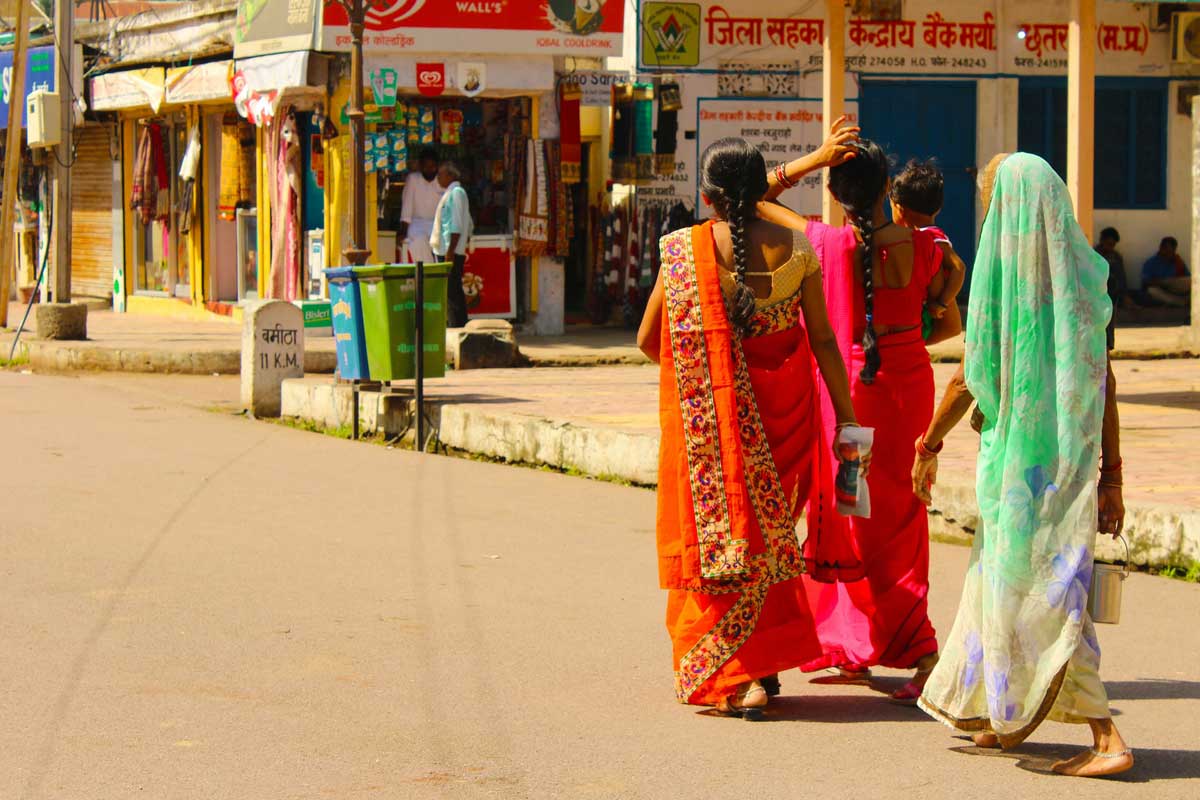 A new World Bank report finds that as temperatures steadily rise in India due to climate change, keeping spaces cool using alternative and innovative energy efficient technologies can open an investment opportunity of $1.6 trillion by 2040. This also has the potential to reduce greenhouse gas emissions significantly and create nearly 3.7 million jobs.
India is experiencing higher temperatures every year. By 2030, over 160-200 million people across the country could be exposed to lethal heat waves annually. Around 34 million people in India will face job losses due to heat stress related productivity decline. The current food loss due to heat during transportation is close to $13 billion annually. By 2037, the demand for cooling is likely to be eight times more than current levels. This means there will be a demand for a new air-conditioner every 15 seconds, leading to an expected rise of 435 percent in annual greenhouse gas emissions over the next two decades.
The report, "Climate Investment Opportunities in India's Cooling Sector" finds that shifting to a more energy efficient pathway could lead to a substantial reduction in expected CO2 levels over the next two decades.
"India's cooling strategy can help save lives and livelihoods, reduce carbon emissions and simultaneously position India as a global hub for green cooling manufacturing," said Auguste Tano Kouamé, the World Bank's Country Director in India. "The report suggests a sustainable roadmap for cooling that has the potential to reduce 300 million tons of carbon dioxide annually by 2040."
Recognizing this challenge, India is already deploying new strategies to help people adapt to rising temperatures. In 2019, it launched the India Cooling Action Plan (ICAP) to provide sustainable cooling measures across various sectors, including indoor cooling in buildings and cold chain and refrigeration in the agriculture and pharmaceuticals sector and air-conditioning in passenger transport. Its aim is to reduce the demand for cooling by up to 25 percent by 2037-38.
The new World Bank report proposes a roadmap to support the ICAP's new investments in three major sectors: building construction, cold chains, and refrigerants.
Adopting climate-responsive cooling techniques as a norm in both private and government-funded constructions can ensure that those at the bottom of the economic ladder are not disproportionately affected by rising temperatures. The report suggests that India's affordable housing program for the poor, the Pradhan Mantri Awas Yojana (PMAY), can adopt such changes on scale. This could benefit over 11 million urban homes and over 29 million rural houses that the government aims to construct.
The report also recommends private investments in district cooling technologies. These generate chilled water in a central plant which is then distributed to multiple buildings via underground insulated pipes. This brings down the cost for providing cooling to individual buildings and can reduce energy bills by 20-30 percent compared to the most efficient conventional cooling solution.
To minimize rising food and pharmaceutical wastage during transport due to higher temperatures, the report recommends fixing gaps in cold chain distribution networks. Investing in pre-cooling and refrigerated transport can help decrease food loss by about 76 percent and reduce carbon emissions by 16 percent.
India aims to phase out the production and use of ozone-depleting hydrochlorofluorocarbons, used as coolants in air conditioners and refrigerators by 2047. The report recommends improvements in servicing, maintenance and disposal of equipment that use hydrochlorofluorocarbons, alongside a shift to alternative options with a lower global warming footprint. This can create 2 million jobs for trained technicians over the next two decades and reduce the demand for refrigerants by around 31 percent.
"The right set of policy actions and public investments can help leverage large scale private investment in this sector. We recommend that these moves be accelerated by creating a flagship government mission to address the challenges and opportunities from rising temperatures in India," say the authors of the report, Abhas K. Jha, Practice Manager, Climate and Disaster Risk Management, South Asia and Mehul Jain, Climate Change Specialist, World Bank.
Pandemic Recovery Efforts Trigger New Energy Access Policies
Two years of pandemic have highlighted the vulnerability and isolation of populations without electricity and have prompted countries to increase their focus on energy access and affordability, finds a new World Bank report on energy policies and regulations. The 2022 edition of the RISE (Regulatory Indicators for Sustainable Energy) report shows that many countries have embedded new policies to improve their energy independence and minimize energy costs in their COVID-19 recovery plans.
"Confronted with multiple crises, now more than ever countries are recognizing the urgency of connecting their populations to sustainable, affordable and resilient energy sources," said Riccardo Puliti, World Bank Vice President for Infrastructure. "Clear policy frameworks and planning enable governments to map out their energy strategies and to provide the predictability and transparency needed to attract investments."
According to the bi-annual report that evaluates energy policies and regulatory frameworks across a set of indicators, the pandemic was a strong trigger: nearly half of the 140 surveyed countries in each region included new policies to minimize disruptions to electricity access, quality, and affordability in their COVID-19 recovery packages.
Many governments improved their electricity access policies, with Sub-Saharan Africa and Latin America and the Caribbean scoring the highest on this indicator. This included the two largest energy access-deficit countries—Nigeria and Ethiopia— which showed noteworthy progress thanks to policy and regulatory measures on electrification planning, frameworks for mini grids and off-grid systems, and consumer affordability of electricity.
And the number of countries with advanced mini-grids policy frameworks more than doubled between 2019-2021, reflecting how mini grids and solar home systems are now widely viewed as sufficient substitutes for grid extension. Over 40% of countries surveyed offered publicly funded financing options to secure funding for mini-grid operators. This had a positive effect on the cost of off-grid electricity, as the unsubsidized levelized cost of mini-grids fell by a third, from US$0.55 per kilowatt-hour (kWh) in 2018 to US$0.38 per kWh in 2021.
Meanwhile, with renewable technologies becoming cost-competitive with traditional baseload energy sources over the last decade, many countries phased out incentives to compensate for renewable energy production. Tax reduction is now the most prevalent renewable energy fiscal incentive in place to attract large-scale corporate investments, with half of the countries surveyed offering tax reduction incentives for renewable energy projects.
Finally, the report found that energy efficiency policies were not receiving adequate attention despite unprecedented energy price hikes, with 49 countries showing little to no advances on energy efficiency policy frameworks.
Every two years, the Regulatory Indicators for Sustainable Energy or RISE report measures policy progress in 140 countries, representing over 98 percent of the world population, on renewable energy, energy efficiency, electricity access, and access to clean cooking – the four target areas of Sustainable Development Goal 7 (SDG7) on access to affordable, reliable, sustainable and modern energy for all by 2030. RISE 2022: Building Resilience is the fourth edition of the report. The report is published by the World Bank with funding from the Energy Sector Management Assistance Program (ESMAP). The full report, along with detailed country profiles and previous editions of the report, is available at https://rise.esmap.org/