How America Is Crushing Europe
America creates, imposes, and enforces the sanctions against Russia, which are forcing up energy-prices in Europe, and are thereby driving Europe's corporations to move to America, where taxes, safety-and-environmental regulations, and the rights of labor, are far lower, and so profits will be far higher for the investors. Furthermore, America can supply its own energy. Therefore, supply-chains are less dicey in the U.S. than in Europe. There is less and less reason now for a firm to be doing anything in Europe except selling to Europeans, who are becoming increasingly desperate to get whatever they can afford to buy, now that Russia, which had been providing the lowest-cost energy and other commodities, is being strangled out of European markets, by the sanctions. Money can move even when its owner can't. The European public will now be left farther and farther behind as Europe's wealth flees — mainly to America (whose Government had created this capital-flight of Europe's wealth).
Europe's leaders have cooperated with America's leaders, to cause this European decline (by joining, instead of rejecting, America's sanctions against Russia), but Germany's companies can also enjoy significant benefits from relocating or expanding in America. Germany's business daily newspaper, Handlelsblatt, reported, on September 25th, "More and more German companies are expanding their locations in North America: Washington attracts German companies with cheap energy and low taxes. This applies above all to the southern states. Berlin is alarmed – and wants to take countermeasures." (Original: "Immer mehr deutsche Unternehmen bauen ihre Standorte in Nordamerika aus: Washington lockt deutsche Firmen mit billiger Energie und niedrigen Steuern. Das gilt vor allem für die Südstaaten. Berlin ist alarmiert – und will gegensteuern.") It says that "Numerous German companies are planning to set up or expand their U.S. locations. … U.S. states such as Virginia, Georgia, and Oklahoma, show increasing interest" in offering special inducements for these firms to relocate, or to at least expand, their production in the U.S. For example, Pat Wilson, Commissioner of the Georgia Department of Economic Development, tells German companies that, "Our energy costs are low, and the networks are stable. … Companies coming to Georgia [from Germany] are reducing their carbon footprint." Considering that one of the major reasons why Germany's Government is squeezing-out Russia's fuel-supplies (other than to 'support democracy in Ukraine', etc.) is that those Russian supplies are fossil fuels, an important benefit by which America can attract European firms (even on the basis of 'Green' arguments) is by advertising bigger 'energy efficiency' than in Europe — not necessarily in a strictly environmental sense, but definitely in the bottom-line sense, of lowered energy-costs, since America's regulations are far less strict than in the EU.
Also on the 25th, the Irish Examiner bannered "European industry buckles under weight of soaring energy prices: Volkswagen, Europe's biggest carmaker, warned last week that it could reallocate production out of Germany and eastern Europe if energy prices don't come down."
Also on the 25th, Oil Price dot com headlined "Europe Faces An Exodus Of Energy-Intensive Industries", and mentioned especially that "the U.S. Steel giant ArcelorMittal said earlier this month that it would slash by half production at a steel mill in Germany and a unit at another plant, also in Germany. The company said it had based the decision on high gas prices. … ArcelorMittal earlier this year announced it had plans to expand a Texas operation."
On September 26th, the New York Times bannered "Factory Jobs Are Booming Like It's the 1970s: U.S. manufacturing is experiencing a rebound, with companies adding workers amid high consumer demand for products." In total, "As of August this year, manufacturers had added back about 1.43 million jobs, a net gain of 67,000 workers above prepandemic levels." And this is only the start of America's re-industrialization and economic recovery, because the hemorrhaging of jobs from Europe has only just begun. These German firms are getting in on the ground floor in America, leaving Europe's workers behind, to swim or sink on their own (the ones that can).
Also on September 26th, Thomas Fazi at unherd dot com headlined "The EU is sleepwalking into anarchy: Its sanctions are crippling the bloc's working class", and documented that this hollowing-out of Europe's economies is being experienced the most by Europe's lower economic classes, who are the least capable of dealing with it but are being abandoned by the higher-wealth group, the investors, who are sending their money abroad, like banana-republic oligarchs do, and who might easily relocate themselves there too.
On September 19th, the New York Times headlined "'Crippling' Energy Bills Force Europe's Factories to Go Dark: Manufacturers are furloughing workers and shutting down lines because they can't pay the gas and electric charges." For example, a major employer in northern France, Arc International glass factory, doesn't know whether they will survive: "Nicholas Hodler, the chief executive, surveyed the assembly line, shimmering blue with natural gas flames [gas that came from Russia and that now costs ten times as much as just a year ago]. For years, Arc had been powered by cheap energy that helped turn the company into the world's largest producer of glass tableware. … But the impact of Russia's abrupt cutoff of gas to Europe [forced by the sanctions] has doused the business with new risks. Energy prices have climbed so fast that Mr. Hodler has had to rewrite business forecasts six times in two months. Recently, he put a third of Arc's 4,500 employees on partial furlough to save money. Four of the factory's nine furnaces will be idled; the others will be switched from natural gas to diesel, a cheaper but more polluting fuel." The "Green" Parties throughout Europe, such as in the persons of Germany's Foreign Minister Annalena Baerbock, and Germany's Minister for Economic Affairs and Climate Action Robert Habeck, had led the European movement against importing Russian fuels, and could turn out to have led Europe actually to increase its carbon footprint, if the end result turns out to be to switch to more coal and diesel fuels, as they now are doing.
It could not have happened without the leaderships both in America and in Europe, who are leading the way for Europe's economies to decline, and for America's to boom from this — attracting more and more investors, and their investments, into America, from the U.S. regime's vassal-nations (such as Germany and France), especially in the EU and NATO (these new banana-republics). The beneficiaries of all this are not only America's weapons-manufacturing firms, such as Lockheed Martin, and extraction firms such as ExxonMobil, that are growing because of the plunge in Europe that's due to Europe's cutting itself off from the cheap energy that it had formerly enjoyed. The future is opening up again, for investors in the United States. It's come-one, come-all, to investors from Europe, and leaving everyone else in Europe simply to sink, if they can't get out.
Why America Aims to Deindustrialize Europe
Imperialism has always been — and always is — control of foreign governments. This is especially control of those governments' foreign policies — international trade, military, diplomatic, etc., and not merely (if at all) domestic policies (which always are of far less concern to the rulers in the imperial nation — in this case, America).
The present article is dense (containing as much information as perhaps a normal article that's five times as lengthy) and so it needs to be read slowly, but the topic is crucially important for all Europeans; and is essential for Europeans in order for any democracy to be able to exist in Europe (since democracy is impossible if the public are ignorant or deceived — as is commonly the case):
Prior to the 1991 end of the Soviet Union, America's imperialism used its European colonies (called "allies" — and which any empire's colonies or vassal-nations necessarily will be, since the colonies' foreign policies are always controlled by the imperial nation) as providing military bases (locations to position imperial troops and weapons in order to further-expand the empire), and as being markets for U.S.-manufactured goods, not as being lands from which to extract resources (the traditional "banana republic" vassal-nations). Military bases continued to be the top (#1) U.S. priority, despite the end of the Soviet threat and Russia's adopting a democratic Constitution — a Constitution far more democratic than almost any in Europe — and this continued U.S. European military alliance, NATO, demonstrated, and actually proved, that America is imperialistic and had come to be the world's dominant empire after the Soviet Union's end. However, increasingly after that time (1991), the second priority, of using Europe as the biggest market for U.S. goods and services, declined. On 9 October 2018, the St. Louis Federal Reserve Bank published "Understanding the Roots of the U.S. Trade Deficit" and reported three "Key Takeaways":
1. Profound economic changes lie at the root of both the U.S. trade deficit and declining manufacturing employment.
2. The role of the U.S. dollar as an international reserve currency has helped finance domestic consumption of imported goods.
3. Labor productivity and a shifting of comparative advantage to developing nations explain the loss in manufacturing jobs.
U.S. manufacturing jobs were being transferred to places like China, not to places like Germany. The lowered labor-costs, by manufacturing in under-developed countries, were adding to the wealth of the owners of America's international corporations (these being the individuals who funded the careers of successful national politicians — members of Congress, and Presidents — and thus control America's foreign policies), but America's weapons (products of Lockheed Martin, etc.) continued to be U.S. manufacturing jobs that are (producing products that are) going to places like Germany — NOT (like for consumer products) going to places like China. (Germany is a U.S. vassal-nation, but China is a U.S. target-nation.)
That same study also included this key passage, which pertained to President Richard Nixon's having gotten America off the gold standard and onto its replacement, the oil standard (with the Saudis):
As saving and investment became mismatched, the saving gap (S[avings] – [minus] I[nvestment]) started to grow more and more negative around the early 1970s [the end of the gold standard], suggesting rapidly accumulating private debt and public debt in the U.S. Figure 2 shows that the cumulative saving-investment gap started to grow in the middle 1970s and ballooned to $11 trillion in recent years, suggesting roughly an equal amount of foreign holdings of U.S. currency and government bonds.
Figure 2
https://archive.ph/nV45Y/24be3e64609a70733545334ee969feb64be20442
Therefore, the current international monetary system — based on the U.S. dollar as the dominant world reserve currency and U.S. government securities as the most-sought-after store of value — is the root cause of persistent trade deficits in the U.S.
Had the [gold-based] Bretton Woods system been kept in place, the U.S. ability to issue an astronomical amount of U.S. dollars and Treasuries as a substitute for gold in the global market would have been severely constrained, and U.S. trade would have been far more balanced.
However, though that explanation explains why the "Cumulative Saving Gap" didn't exist, at all, prior to ending the gold standard, the explanation ignores one critically important aspect of the curve that is displayed in "Figure 2" and which aspect is an accelerated increase in that gap (increased downward turn) after around the year 2001. What had happened in 2001? The 9/11 attacks and the effective elimination of Constitutional rule in the United States: the extreme militarization of America's economy, and thus the INCREASED importance, to the American economy, of those manufacturing jobs which relied upon the CONTINUED and increasingly important European military market. (For a while, after 9/11, many of the main purchasers of U.S. weapons were in the Middle East, which is the #2 foreign profit-center for U.S. arms-makers, especially because it is heavily subsidized by U.S. taxpayers. But the war in Ukraine, which Obama started, has restored the Cold War to arms-trade dominance.)
America wouldn't be able to sell to China the weapons that the U.S. was manufacturing to be placed in Europe. America's NATO (the Cold-War relic) was Euro-American, not Sino-American. Consequently, America needed to increase yet further its grip over European Governments: it therefore must treat them more openly, and more boldly (such as America's and UK's joint operation of blowing-up the Nord Stream pipelines of Russia's energy supplies into Europe) as being banana republics, and to do whatever is needed in order to get these Governments to comply with U.S. demands (such as to comply with Washington's secondary sanctions against Russia and against Iran).
Whereas the 9/11 event 'justified' America's emergency rule and its increased weapons-sales, this impetus was waning as an excuse for continuation of the empire; and, so, when Barack Obama came into office in 2009, he promptly re-oriented toward the old Cold War targets, anti-Russia and anti-China planning and policies (his TTIP, TISA, TTP, overthrow-Assad, and overthrow-Yanukovych, etc. — overthrow any nation's leadership that is at all friendly toward Russia and/or China), and this required him and Joe Biden to force Europe to commit to anti-Russia and anti-China policies; and, so, it required to split the world into a renewed Cold War without any need for an ideological (anti-'communist') excuse.
The only way to do this is to deindustrialize Europe. So: that is now happening. Europe is to become more of America's banana-republics. That's why the Biden Administration is determined to take manufacturing jobs away from Europe.
The U.S. Government's, and its think tanks', many policy documents that focus upon an alleged need to continue and to expand U.S. global hegemony, are unapologetic about America's zero-sum-game view that in order for the U.S. to succeed, the nations that it views as 'competitors' (by which they actually mean enemies) must be defeated. And all other nations must continue to be dominated by America. The U.S. is not treating Europe (other than Russia) as enemies; it isn't threatening them as being targets of America's bombs; but it is instead treating them as 'allies', or vassal-nations to be used as staging-areas for its ultimate invasions to defeat its 'competitors'. This entails treating Europe as banana republics, specifically of a military type. Ending NATO would be unacceptable to the people who control America, because it would end that. However, any creation of a solely European military alliance against Russia and/or China, would ultimately mean replacing NATO instead of ending it; and this idea, which has been proposed by Emmanuel Macron and others, would be only a nominal response to the problem. In order for Europe to free itself from the ever-increasing U.S. vise-grip, what's needed would be to end NATO and accept into its own ranks Russia and an authentically continent-wide, EurAsian (no longer the existing artificial "European") vision of its own future, instead of to fight against it as America's rulers insist must continue to be done. The "Old World" will then become "the New World" of the future, while "the New World" of the Western Hemisphere will decline into no longer being the #1 threat to peace as America is and actually has been ever since 25 July 1945. Europe needs to become part of the solution, and to quit being part of the problem.
Women Participation in Workforce Of Pakistan: Is It A Gender Inequality?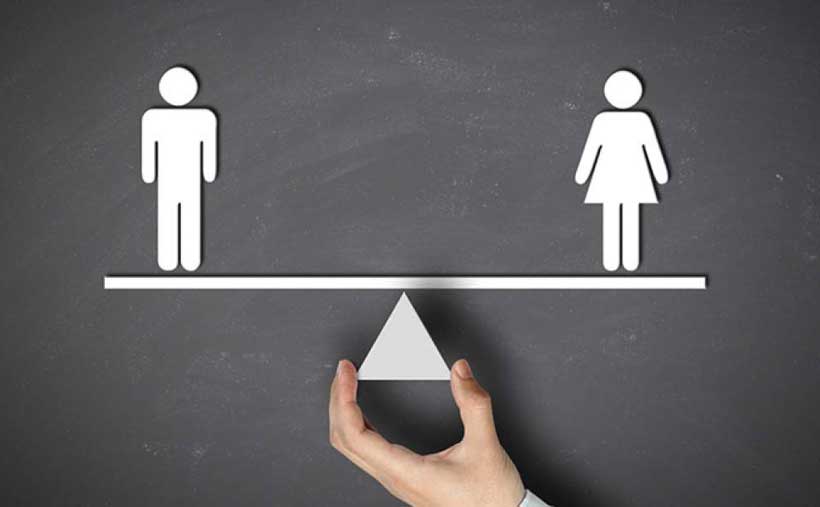 There is a gender wage gap that disproportionately affects low-income women across a wide range of countries, industries, and occupations. Pakistan is the focal point of this injustice. The Global Gender Gap Report, 2022, was recently published by THE World Economic Forum. (UNEP, 2022) In the report, the size of the gender gap is measured in relation to things like educational attainment, economic engagement, physical and mental health, and political empowerment. The news is as bad as to be expected. The second-to-last spot goes to Pakistan. Pakistan is ranked 145th out of 146 nations in the index, slightly outperforming Afghanistan (Zakaria, 2022). The gender wage gap exists in numerous countries, industries, and professions, disproportionately affecting low-income workers. According to the WEF, Pakistan will need 136.5 years to close its gender gap. Think about that.
According to the ILO's Global Wage Report 2018–19, (ILO, 2018-19) Pakistan has the greatest overall hourly average (mean) gender pay disparity at 34 percent, more than double the global average. Nearly 90% of the lowest one percent of wage earners in Pakistan are female. The number of statistics that might be used to demonstrate how marginalized women are in Pakistan is infinite, and many more could be provided. me female. Pakistan is the focal point of this injustice. Pakistan ranked 112 in 2006, 110 in 2005, and 112 in 2004 in terms of economic participation and opportunity, educational attainment, health and survival, and political empowerment. Only 46.5 percent of Pakistani women are literate, despite the country's efforts to close the educational attainment gap, which has decreased by 81.1 percent overall. Only 61.6 percent, 34.2 percent, and 8.3 percent of girls in the country enroll in elementary school, and high school, respectively. (ILO, 2018-19)
Even though Pakistan is ranked better than other nations in terms of political empowerment, this gap has only been bridged to a certain extent—just 15.4%. Given that a woman has held the position of head of state for only 4.7 years, Pakistan is among the top 33 countries in the world on this criterion (out of the last 50). However, there are still insufficient numbers of female MPs (20.2%) or ministers (10.7%). Only 22.6% of workers are women, and even fewer of them hold managerial positions (4.9pc). This translates into very large income differences between men and women in Pakistan: on average, a woman earns 16.3% of a man's income, suggesting that just 26.7 and 5.2 percent of these gaps have been filled thus far, respectively.
One must wonder why we have such a low number of women workers. There are some reasons we must consider. (Zakaria, 2022)
According to Human Rights Watch, (Britannica, 2022) about 1,000 women are slain in Pakistan every year in the name of honor due to 'inappropriate' romantic relationships, disregard for physically or digitally gendered places, brazenness in language and dress, or alleged immorality. 90% of Pakistani women lack a postsecondary education, and 50% of women have never attended school (Zakaria, 2022). The gender pay gap in Pakistan is negatively impacted by this education gap because women with post-secondary education earn three times as much as women with only primary education.
Currently, women make up less than 18% of STEM professionals in Pakistan. Two factors that may be used to explain this discrepancy are women's lower literacy rates and social pressure to enter more traditionally female-dominated sectors. Women in Pakistan have a lower rate of literacy than men (71% versus 47%), which exacerbates the gender wage gap. The difficulty for employers in finding educated, qualified women to fill open positions is only made worse by the prevalence of workplace harassment, which also deters women from pursuing careers in STEM disciplines. keeping in mind the cultural backdrop where men are perceived as the breadwinners, providing housing, security, and money for household expenses, whilst women are seen as homemakers, taking care of the house and the children. (Philipp, 2022)
A huge percentage of women in metropolitan areas are unproductive due to tight work cultures and a lack of accessible, high-quality childcare, which wastes their quality of education by keeping them out of the labor market. (Ahmed, 2021)To overcome the present situation, we need to make policies that are more inclusive so that women can handle both their household responsibilities and their career. This means that they should not only be promised equal pay, but also support as mothers, access to daycare, and flexible work schedules. The governments and private organizations' claims that they do not discriminate against women or that they are expanding the number of female employees are insufficient. To reduce obstacles to women's contributions, action must be taken. A paradigm shift is required in the manner that women are included in the workforce through flexible work schedules, work-from-home possibilities, and better, more affordable childcare facilities.
It is time for the government to participate in policy creation and to collaborate with the private sector to develop accessible childcare facilities to reduce barriers to the entrance for women and to increase their retention in the workforce. All levels of the Pakistani state must be inclusive of women. State institutions should systematically accommodate women and put them on an equal footing with males. And the workshops and debates in the five-star hotels need to address this inclusivity question. Equal numbers of men and women should be present in public places and government buildings. And men should be shown performing household tasks that are normally reserved for women inside their houses. This would be a step toward bringing up male children in a world devoid of gender-based violence. It's time to put an end to the sexist devaluation of women in so-called comedic performances, jokes, TV series, and literature.
Explainer: African Leaders Should Accelerate Industrialization Without Short-Haircut Processes
At the end of their four-day deliberations, African leaders and participants have issued a joint statement relating to the future of economic diversification and industrialization in Africa. The summit provided the opportunity to take stock of the progress made during the year on the drive towards industrialization, it also provided a policy dialogue platform to firmly recommit to accelerating structural transformation.
Convening in Niamey, Niger, the Extraordinary Summit on Economic Diversification and Industrialization, the ministers and participants collectively, in a the report, suggested that the key policies and regional integration issues should be drastically addressed to support industrialization in Africa, reminding further that Africa is widely seen as a future investment and development frontier given its extraordinary economic potential in Africa.
It was, however, acknowledged that it was held at the backdrop of a completely uncertain global landscape owing to the prolonged effects of the coronavirus pandemic, the pressing challenges posed by climate change and the Russia-Ukraine conflict that have disrupted the global supply chains with huge consequences globally and more fundamentally on African economies.
According to the summit reports these circumstances have revealed the extreme fragility of African economies against external shocks and reinforced the need for structural changes necessary for the acceleration of productive transformation through a determined shift towards sustainable and resilient industrialization in the years and decades ahead, the statement says.
The summit highlighted the role governments and other non-government actors play in addressing the constraints to industrial development, strategies for countries to re-invigorate the role of development finance institutions to promote industrial financing while drawing lessons from existing challenges, strategies for the countries to deal with global issues such as climate change in their efforts to industrialize, and reflected on the experience on industrial policy, design, implementation and monitoring its new industrial strategies.
Ms. Aissata Tall Sall, Minister of Foreign Affairs and Senegalese Abroad and the current Chairperson the Executive Council, underscored the critical role of the private sector in supporting innovation in high-potential areas such as agriculture, agro-industry, health, education, infrastructure, and especially energy, which remains a crucial issue in advancing industrialization.
She observed that "this decision has a high strategic significance because the aim of the industrialization and productive transformation process in our countries is to improve their capacity to take advantage of the many human and natural resources that the continent has to offer. Indeed, the industrialization of Africa can unlock the continent's potential for inclusive growth by expanding access to the economic opportunities thus created to all segments of the population, especially women and youth. In addition to these challenges, all of which are important, there is the issue of mobilizing domestic resources to finance our economies, as well as the fight against illicit financial flows that encourage tax evasion and corruption."
Massoudou Hassoumi, Niger's Minister of Foreign Affairs and Cooperation emphasized on the urgency for inclusive industrialization that harness the demographic divide of the youth, which he noted would also sustainably address issues of irregular migration, manipulation and recruitment into outlawed groups.
He added that "industrialization and economic diversification are therefore a lasting economic legacy that we must leave to the younger generation, because it is a solution to the challenges of the moment, especially those related to insecurity. In this regard, it is important to reiterate the African position for a fair and equitable transition to defend the right of our countries to exploit their available resources such as gas, alongside their efforts to develop the energy mix."
To accelerate the progress made in operationalizing the African Continental Free Trade Area, Moussa Faki Mahamat, Chairperson of the African Union Commission restated the need to conclusively address the structural challenges that hinder the optimal functioning of the common market.
"The major challenge here is to be able to strengthen trade between African countries that are more open to the outside world through agreements that have already been signed and that manage the bulk of their trade. It is therefore a matter of developing the capacity to successfully transform our productive structures with a view to increasing the complementarity of intra-African trade. It would also be necessary to ensure convergence by reducing the major gaps between Member States and between the Regional Economic Communities in terms of development and level of integration. The AU Commission's State of Integration in Africa 2022 report has highlighted the reality of such gaps," according to Moussa Faki Mahamat.
Africa possesses 60% solar irradiation in the world, 70% of cobalt global production and significant reserves of other battery minerals, world class carbon sink assets in our forests and peatlands, huge green hydrogen potential, which Antonio Pedro, UNECA Acting Executive Secretary noted can position the continent to become a powerhouse and a globally competitive investment destination for multi-sectoral investments combining climate action, job creation and industrialization.
"As we drive industrialization, we also need to realize that industrialization is not an event, but it is a process, and a long one at that. And, of course, we should be mindful that industrialization is not the business of Ministries of Industry alone. Instead, the implementation of true industrial policy requires a whole of government and beyond approach and action. It requires aligning industrial, trade and other sectoral policies and putting science technology and innovation at the centre to ensure that we remain globally competitive beyond our initial endowments and comparative advantages," noted Antonio Pedro.
To rally the support of the private sector, Dr. Amany Asfour, started the commitment by the AfroChampions Initiative to mobilize the private sector to enhance the public-private partnership as the continent moves from commitment to action on industrialization and trade. Empowering the private sector through market-based solutions and resolving finance barriers remains critical.
Among the recommendations of the minsters of the appointment of the African Union Champion for Sustainable Industrialization and Productive Transformation to provide political leadership, awareness and ensure effective implementation of Africa's industrial development. And further considering endemic factors that have stifled the Africa's economic transformation, it is important to reassess the continent's capabilities in the face of external shocks.
In this regard, it is important for the African Union members to set up innovative and inclusive institutions capable of designing and implementing effective industrial policies and processes that will advance socio-economic transformation, as stipulated in global and continental frameworks such as the African Union Agenda 2063, the United Nations Sustainable Development Goals and the Third Industrial Development Decade for Africa.