Rwanda: Boosting Exports Through Technology, Innovation, and Trade in Services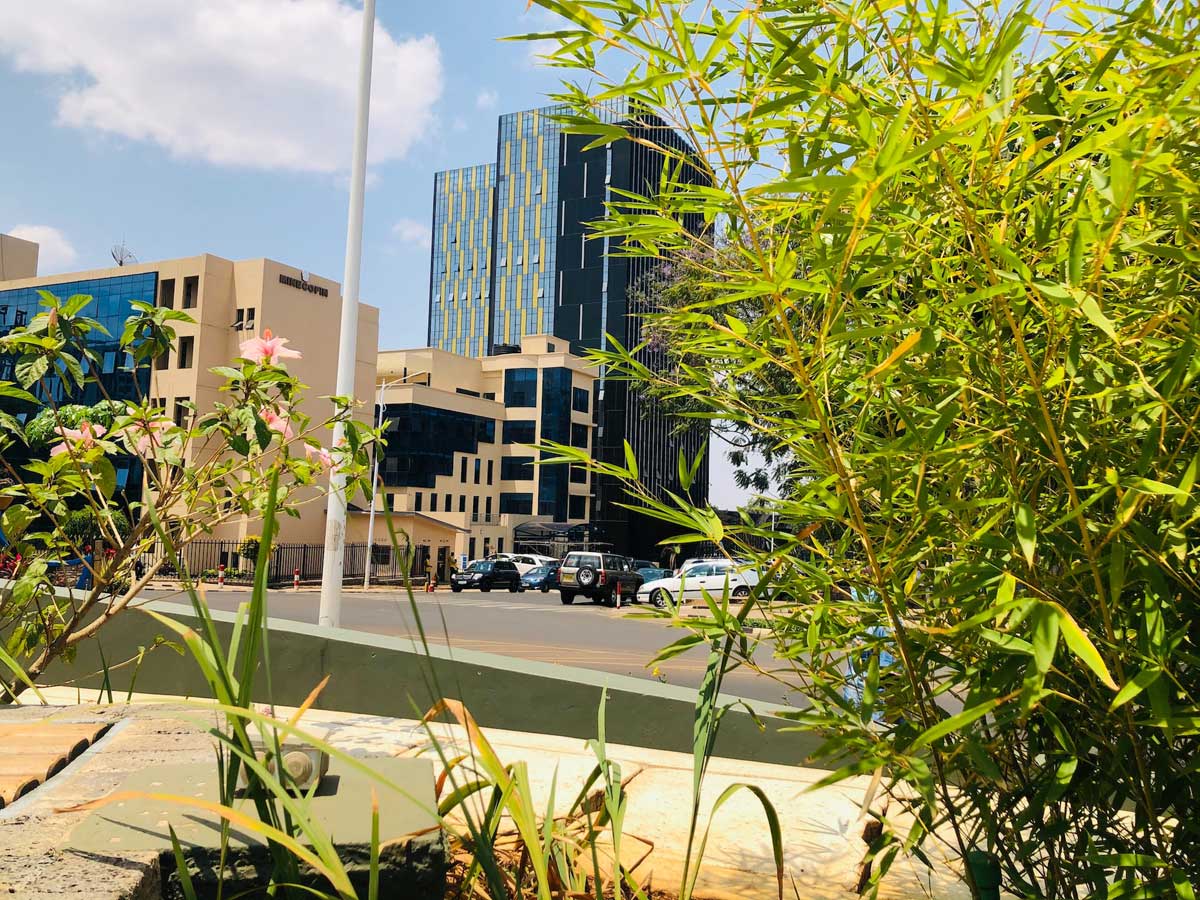 Released today, the new Rwanda Economic Update finds that, after a strong economic recovery last year, Rwandan GDP growth is expected to be moderate in 2022 due, in part, to the effects of the war in Ukraine and the persistent risk of the COVID-19 pandemic in major economies.
According to the 19th edition of the Rwanda Economic Update (REU19) titled Boosting Exports Through Technology, Innovation, and Trade in Services, GDP growth is projected at 6% for 2022, after reaching 11% in 2021. Inflation continues to mount as increases in international commodity prices and the disruption of global supply chains have led to substantial increase in energy, transport, and food prices.
"The mounting inflation in Rwanda, which comes at the time when employment has not yet recovered to its pre-pandemic level, has the potential to undo hard-won achievements in terms of poverty reduction and human capital development. Government interventions to protect the most vulnerable, building on the country's social safety nets continue to be critical," said Rolande Pryce, World Bank Country Manager for Rwanda.
In its special focus on trade, the report gives an insight into Rwanda's export performance. The REU19 notes that Rwandan firms have increased their participation in international trade (particularly in services) over the last decade, to levels exceeding that of regional and continental peers. Discussing the main drivers of trade performance, the report highlights that securing a certification for an international quality standard, such as the International Organization for Standardization (ISO) certificate, is a critical factor in facilitating firms' participation in international trade. Firms with ISO certification are 36% more likely to be exporters. However, this remains a major challenge for Rwanda as only 3% of Rwandan firms had obtained ISO certification in 2019.
The REU19 also shows a significant correlation between the adoption of e-commerce in Rwanda and the participation in international trade and noted its limited use by Rwandan firms.
"The strong link between e-commerce and exporting, and the lack of information regarding foreign markets regularly cited by firms in Rwanda, suggests investment in internet infrastructure can provide isolated enterprises, such as those in rural and underdeveloped urban areas, low-cost connectivity to markets and customers, and increase local firms' participation in international trade," said Calvin Djiofack, World Bank Country Economist .
According to the REU19, Rwanda has placed great emphasis on services development to raise employment, income, and export earnings. Yet, the country is facing a skills deficit that, if not addressed, will constrain potential growth for high-skill services exports.
One of the measures the report recommends to boost openness to trade in services, is for Rwanda to address its skills shortage in the short-run by recognizing qualifications of regional professionals, and abolishing work-permit regimes for them.
US Anti-Inflation Law threatens Europe
Europe and the US are heading towards a serious trade and economic conflict, writes "Berliner Morgenpost".
In the European Union hopes are fading that the US government will significantly amend the controversial subsidies law by providing billions in bailouts to US manufacturers. This forces the EU to protect domestic companies from threatening competitive advantages over US competition and to prevent investment from moving to America.
Fear of the "de-industrialization" of Europe is spreading. For example, buyers of a "Made in USA" electric vehicle with a battery also made in the USA receive a $7,500 subsidy. Subsidies also go to companies that make wind turbines or solar panels from American steel. Europeans are worried that not only will they have to contend with heavily subsidized US competition in future strategic sectors, but industrial cooperation with US companies could also be threatened.
The head of the trade committee in the European Parliament, Bernd Lange, told: "I assume that a few small changes to implement the IRA can still be agreed upon in the negotiations. But I do not think that anything will change significantly, because the Law has already been passed."
The US IRA law goes into effect on January 1. By that time, the EU countries should have found a common line. France is already openly threatening a trade war and agitating for a tough counterattack: the EU should take a protectionist course and respond with the Buy European initiative. But there are also concerns in Berlin.
An EU trade expert argues that lower energy prices for industry should be considered, as they are currently ten times higher than in the US. European Commission economic policy spokesman Markus Ferber is also calling for a hard line: If the US side doesn't give in now, the EU commission should "put all instruments of torture on the table" and consider boosting trade. Disappointment with the protectionist course of US President Joe Biden is great, Ferber says: "The American anti-inflationary law threatens Europe, and can make its economic situation much worse."
International Affairs
Macron vs U.S. Inflation Reduction Act
Emmanuel Macron warned that the U.S. risked "fragmenting the West" with a flagship climate law that the French president said would distort competition by massively subsidizing American companies to the detriment of European industries, informs "The Financial Times". The harsh words, which came on the first day of his state visit to Washington hosted by president Joe Biden.
In a speech at the French embassy in Washington, Macron said while he agreed with the objectives of Biden's Inflation Reduction Act, it would have negative repercussions for Europe by making it less attractive for companies to invest there. "We need to co-ordinate and re-synchronize our policy agendas."
Macron called the new U.S. Inflation Reduction Act (IRA) "super aggressive for our companies," according to comments reported by Agence France-Presse and confirmed by a person present. "Perhaps this law will solve your problems but it will make mine worse," he said, adding that many jobs would be destroyed.
Macron has also called on the EU to pass a so-called "Buy European Act" that would offer similar subsidies to local industries. Other countries such as Germany are less supportive of the idea.
U.S. President Joe Biden was forced to retract. He said that new laws that give incentives for domestic production of computer chips and renewable energy parts were never intended to exclude European allies and could be tweaked.
Speaking with French President Emmanuel Macron at a joint press conference at the White House, Biden said "There are tweaks that we can make that can fundamentally make it easier for European countries to participate and/or be on their own."
The United States and France also announced the formation of 'Joint task force' between the Unites States and the European Union to deal with trade disputes around clean energy issues emerging from the IRA.
Europe's industry fears that the bill, which gives tax credit for each eligible renewable energy component produced in a U.S. factory, would take away potential investment from the continent.
Biden said he makes no apologies for promoting American manufacturing of essential goods, but said large legislation often requires tweaks to deal with unintended consequences.
"We're going to continue to create manufacturing jobs in America but not at the expense of Europe," Biden said.
Macron told reporters that he was encouraged by his talks with Biden and is hopeful of a fair resolution.
…We'll see whether Biden keeps his word or not.
International Affairs
FOCUS: The German economy is in a dangerous pliers
The politicization of trade relations is proceeding rapidly. German Economics Minister Robert Habeck said: "The phase where many thought markets should rule and politicians should stay out is definitely over. Previously, this idea was wrong," – quotes FOCUS.
The German economy is in a dangerous pliers. The craziness is that it is not the Russians or the Chinese who move with both hands in the tongs, but the Americans, who are clearly determined to organize their future prosperity at the expense of the Chinese and Europeans.
Pliers consist of two very different legs:
– On the one hand, the US Inflation Reduction Act (IRA) is primarily aimed at reducing US inflation. In fact, this is a gigantic program to subsidize new technologies. The legislative package plans to spend $369 billion over the next decade on energy security and climate change programs, putting pressure on European industry. The US wants to reinforce its industrial base again.
In some cases, subsidies offered by the US government are four to ten times the maximum government support allowed by the European Commission, French Finance Minister Bruno Le Mer said.
– On the other hand, US government sanctions against China's semiconductor industry are putting pressure on China, and German industry is also suffering from restrictions. Chinese manufacturers make up one-fifth of the global semiconductor industry, and their European customers and suppliers are required to follow US policy.
Dutch company ASML was under pressure from US officials to stop selling individual chip-making machines to China, Bloomberg reported.
International Affairs