UN experts strongly condemn death of Mahsa Amini
UN independent human rights experts on Thursday strongly condemned the death of 22-year-old Mahsa Amini, who died in police custody following her arrest for allegedly failing to comply with Iran's strict rules on women's dress, by wearing what authorities said was "an improper hijab".
"We are shocked and deeply saddened by the death of Ms Amini," they said in a statement.
"She is another victim of Iran's sustained repression and systematic discrimination against women and the imposition of discriminatory dress codes that deprive women of bodily autonomy and the freedoms of opinion, expression and belief", the experts added.
Stop lethal force
The experts also denounced violence by Iranian security forces directed against peaceful protesters and human rights defenders in cities across the country, who have been marching and demanding accountability for Ms. Amini's death.
They urged the Iranian authorities to avoid further unnecessary violence and to immediately stop the use of lethal force in policing peaceful assemblies.
Arrest by 'morality police'
Ms. Amini was arrested by Iran's morality police on 13 September, and according to news reports, was badly beaten while being taken into custody, which Iranian authorities have denied, claiming instead, that she died of a heart attack.
She reportedly fell into a coma at the Vozara Detention Centre and died in hospital on Friday, 16 September.
"We strongly condemn the use of physical violence against women and the denial of fundamental human dignity when enforcing compulsory hijab policies ordained by State authorities," the experts said.
"We call on the Iranian authorities to hold an independent, impartial, and prompt investigation into Ms Amini's death, make the findings of the investigation public and hold all perpetrators accountable".
Uniting for women
Since Friday, thousands have taken to the streets in cities throughout Iran – including Tehran, Ilam, Isfahan, Kermanshah, Mahabad, Saqez, Sanandaj, Sari and Tabriz – to demand accountability for the young woman's death and demanding an end to violence and discrimination against women in Iran, particularly their compulsory veiling.
The peaceful protests have been met with excessive use of force, including birdshot and other metal pellets fired by Iranian security forces, the experts said.
According to news reports, at least eight people, including a woman and a 16-year-old, have been killed during the protests, with dozens more injured and multiple arrests by security forces.
Authorities cut power
Since Monday, prolonged internet disruptions have been reported in Tehran, Kurdistan provinces, and other parts of Iran – the third widespread internet shutdown recorded there over the past 12 months.
"Disruptions to the internet are usually part of a larger effort to stifle the free expression and association of the Iranian population, and to curtail ongoing protests.
"State mandated internet disruptions cannot be justified under any circumstances," the experts said, warning against a further escalation of crackdown against civil society, human rights defenders and peaceful protesters.
They pointed out that over the past four decades, "Iranian women have continued to peacefully protest against the compulsory hijab rules and the violations of their fundamental human rights" and urged the authorities to heed their legitimate fundamental human rights demands.
"Iran must repeal all legislation and policies that discriminate on the grounds of sex and gender, in line with international human rights standards," the independent experts underscored.
The experts
Special Rapporteurs and independent experts are part of what is known as the Special Procedures.
They are appointed by the Geneva-based UN Human Rights Council to examine and report back on a specific human rights theme or a country situation. The positions are honorary and the experts are not paid for their work.
Click here for the names of the experts who signed onto this statement.
'Tragedy beyond measure': UN Women
Later on Thursday, the UN gender empowerment agency, UN Women, issued a statement relating to the death of Ms. Amini, saying that "the death of any young person, any young woman, is a tragedy beyond measure. The circumstances surrounding this series of events, are cause for particular concern."
The agency said that although the precise causes and circumstances of her death were unclear, "What is clear is that she was detained and treated in violation of the most basic human rights. The incident also underscores the abuses experienced by women and girls worldwide."
Douglas Macgregor: 'Russia will establish Victory on its own terms'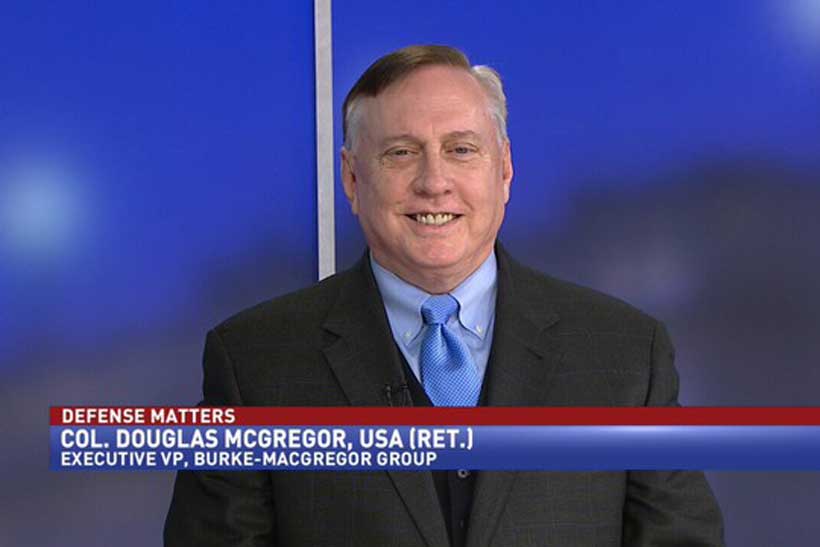 The Biden administration repeatedly commits the unpardonable sin in a democratic society of refusing to tell the American people the truth: contrary to the Western media's popular "Ukrainian victory" narrative, which blocks any information that contradicts it, Ukraine is not winning and will not win this war, notes in his new article Douglas Macgregor, Col. (ret.), who was the former advisor to the Secretary of Defense in the Trump administration.
Months of heavy Ukrainian casualties, resulting from an endless series of pointless attacks against Russian defenses in Southern Ukraine, have dangerously weakened Ukrainian forces.
Predictably, NATO's European members, which bear the brunt of the war's impact on their societies and economies, are growing more disenchanted with Washington's Ukrainian proxy war.
European populations are openly questioning the veracity of claims in the press about the Russian state and American aims in Europe.
The influx of millions of refugees from Ukraine, along with a combination of trade disputes, profiteering from U.S. arms sales, and high energy prices risks turning European public opinion against both Washington's war and NATO.
After concluding that the underpinning assumptions regarding Washington's readiness to negotiate and compromise were invalid, Putin directed the STAVKA to develop new operational plans with new goals:
– first, to crush the Ukrainian enemy;
– second, to remove any doubt in Washington and European capitаls that Russia will establish Victory on its own terms;
– and, third, to create a new territorial Status Quo commensurate with Russia's national security needs.
It is now possible to project that the new Russian armed forces that will evolve from the crucible of war in Ukraine will be designed to execute strategically decisive operations.
The new military establishment will consist of much larger forces-in-being that can conduct decisive operations on relatively short notice with minimal reinforcement and preparation.
Put differently, by the time the conflict ends, it appears Washington will have prompted the Russian State to build up its military power, the very opposite of the fatal weakening that Washington intended when it embarked on its course of military confrontation with Moscow.
Biden's "take no prisoners" conduct of U.S. foreign policy means the outcome of the next phase of the Ukrainian War will not only destroy the Ukrainian state. It will also demolish the last vestiges of the postwar liberal order and produce a dramatic shift in power and influence across Europe, especially in Berlin, away from Washington to Moscow and, to a limited extent, to Beijing, writes Douglas Macgregor.
International Affairs
Politicians and journalists targeted by spyware to testify at Council of Europe parliamentary hearing in Paris
Politicians and journalists from Poland, Spain and Greece who have been targeted by the Pegasus or similar spyware are to give testimony at a public hearing of the Parliamentary Assembly of the Council of Europe (PACE) in Paris on 12 December 2022, to be live-streamed in English.
The hearing, organised by PACE's Committee on Legal Affairs and Human Rights, will focus on the role played by spyware in secret state surveillance, as part of a report on this topic being prepared for the Assembly by Pieter Omtzigt (Netherlands, EPP/CD).
Participants include:
Krzysztof Brejza, a member of the Polish Sejm from the opposition Civic Platform party, and a former member of PACE (accompanied by his lawyer, Dorota Brejza).
Diana Riba, a Spanish member of the European Parliament from Catalonia's Republican Left Party, and Vice-Chair of the European Parliament's committee of inquiry which is also currently investigating the use of Pegasus and similar spyware.
Thanasis Koukakis, an investigative journalist from Greece specialising in financial affairs, who has reported on corruption and money laundering (via teleconference).
In two earlier hearings, the committee heard from journalists who first revealed the spyware surveillance, as well as data protection and legal experts, and the UN High Commissioner for Human Rights.
In an April 2022 introductory memorandum, Mr Omtzigt listed the different Council of Europe member states where it is alleged Pegasus has been used, those individuals targeted, and the different national inquiries into its use that have been launched, as well as international reaction so far.
He concluded that the use of this software had "serious implications" for the human rights of those targeted, and questioned whether its use on journalists, lawyers, politicians and human rights activists could be justified on national security grounds or to investigate crime.
Mr Omtzigt's final report is due for possible plenary debate by PACE in June 2023. The Assembly, which brings together 306 parliamentarians from the 46 member states of the Council of Europe, has powers to investigate human rights abuses in member states and make recommendations to Council of Europe governments.
Ukraine: Commission proposes to criminalise the violation of EU sanctions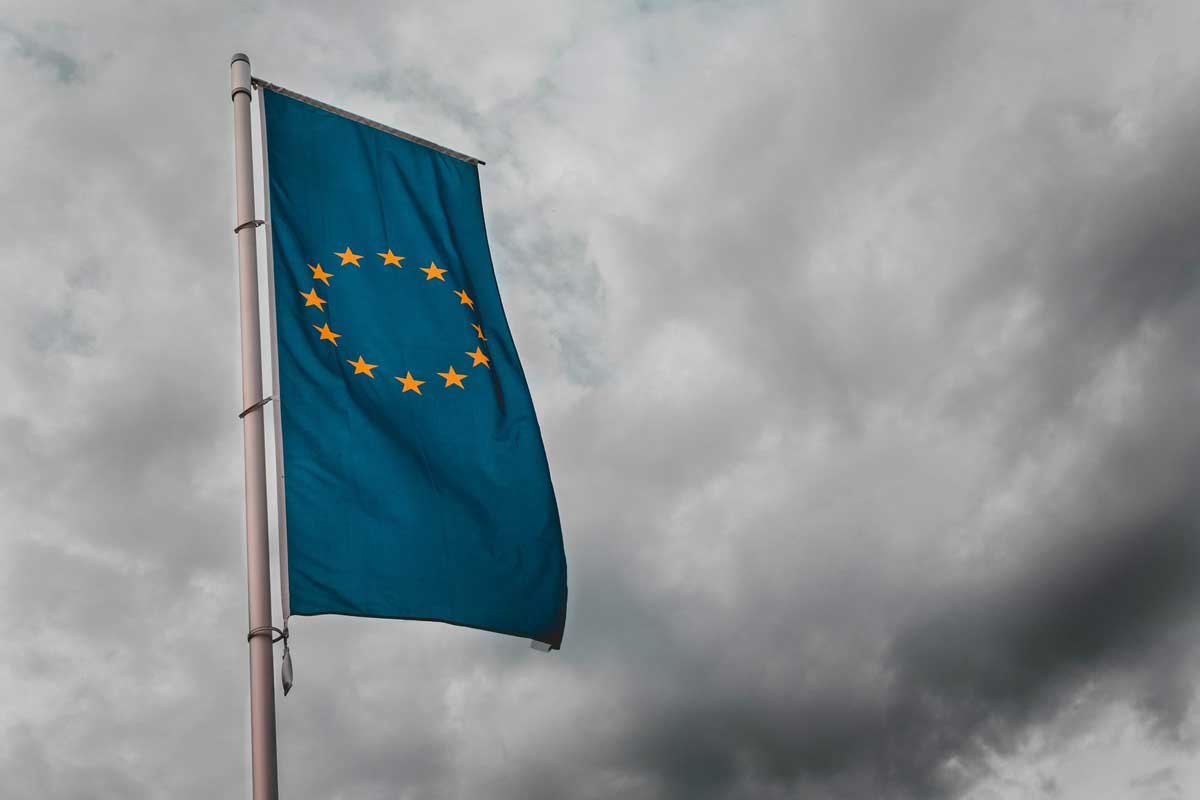 The European Commission is today putting forward a proposal to harmonise criminal offences and penalties for the violation of EU restrictive measures. While the Russian aggression on Ukraine is ongoing, it is paramount that EU restrictive measures are fully implemented and the violation of those measures does not pay off. The Commission proposal sets out common EU rules, which will make it easier to investigate, prosecute and punish violations of restrictive measures in all Member States alike.
Violating EU sanctions is a serious criminal offence
The implementation of EU restrictive measures following the Russian attack on Ukraine shows the complexity of identifying assets owned by oligarchs, who hide them across different jurisdictions through elaborate legal and financial structures. The proposed Directive will establish the same level of penalties in all Member States. Thereby it will close existing legal loopholes and increase the deterrent effect of violating EU sanctions in the first place. The main elements of the proposal include:
A list of criminal offences, which violate EU sanctions, such as:
making funds or economic resources available to, or for the benefit of, a designated person, entity or body;
failing to freeze these funds;
enabling the entry of designated people into the territory of a Member State or their transit through the territory of a Member State;
entering into transactions with third countries, which are prohibited or restricted by EU restrictive measures;
trading in goods or services whose import, export, sale, purchase, transfer, transit or transport is prohibited or restricted;
providing financial activities which are prohibited or restricted; or
providing other services which are prohibited or restricted, such as legal advisory services, trust services and tax consulting services.
Offences will cover circumventing an EU restrictive measure: this means bypassing or attempting to bypass restrictive measures by concealing funds or concealing the fact that a person is the ultimate owner of funds.
Common basic standards for penalties: depending on the offence, the individual person could be liable to a maximum penalty of at least five years in prison; companies could be liable to penalties of no less than 5% of the total worldwide turnover of the legal person (company) in the business year preceding the fining decision.
Next steps
The proposal will now be discussed by the European Parliament and the Council as part of the ordinary co-legislative procedure.
Background
Since the start of the war in Ukraine, the EU has adopted a series of sanctions against Russian and Belarussian individuals and companies. The implementation of EU restrictive measures shows the complexity of identifying assets owned by oligarchs, who hide them across different jurisdictions through complex legal and financial structures. For example, by transferring ownership of sanctioned property to a non-sanctioned third party. They are helped by existing legal loopholes, as the criminal law provisions on breaches of EU sanctions vary across Member States. An inconsistent enforcement of restrictive measures undermines the Union's ability to speak with one voice.
In May 2022, the Commission proposed to add the violation of EU restrictive measures to the list of EU crimes. At the same time, the Commission proposed new reinforced rules on asset recovery and confiscation, which will also contribute to the implementation of EU restrictive measures. The proposals come in the context of the 'Freeze and Seize' Task Force, set up by the Commission in March.
Following the adoption on 28 November of the Council Decision identifying the violation of Union restrictive measures as an area of serious crime that meets the criteria set out in Article 83(1) of the TFEU, the Commission is now putting forward this proposal for a Directive on the violation of Union restrictive measures, as a second step.