Russia responds to America's plan to win WW III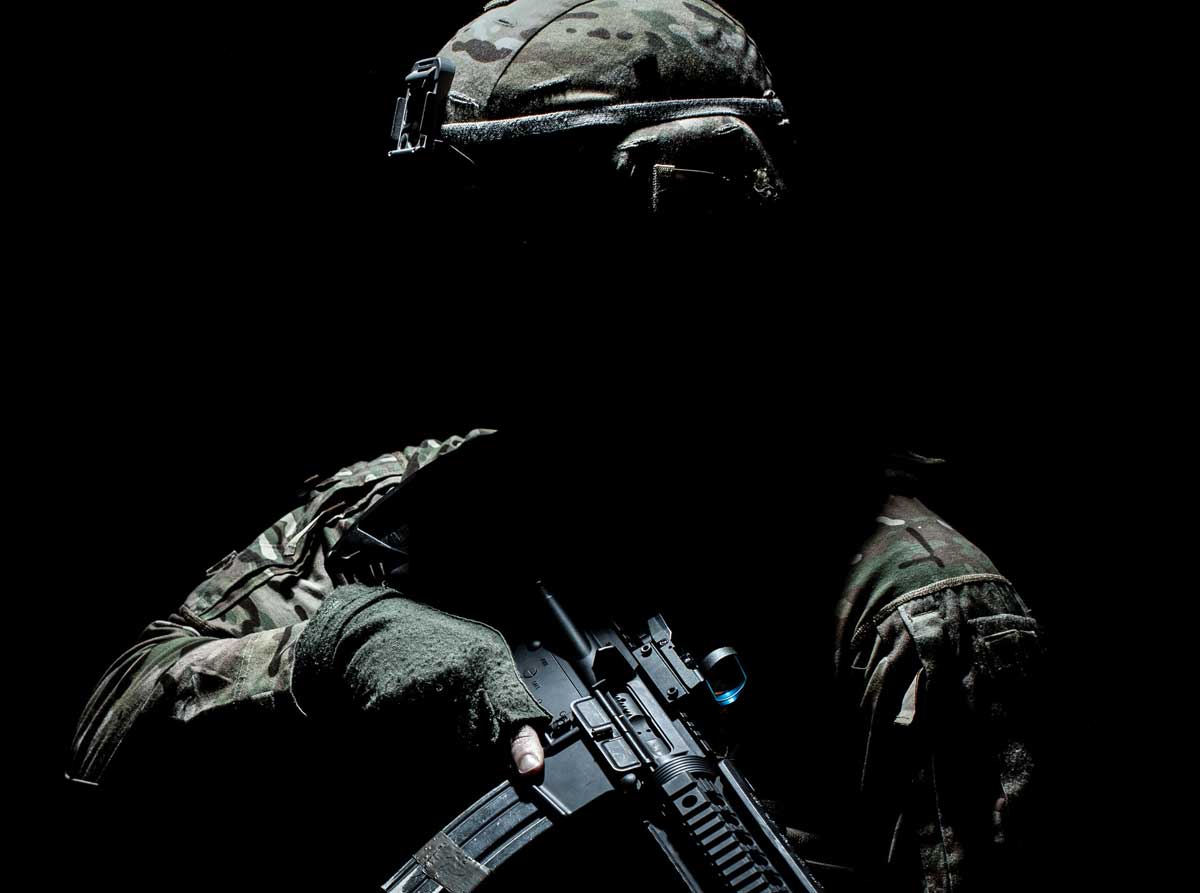 The U.S. Government no longer designs nuclear weapons to prevent WW III, but instead to win WW III.
Whereas both the Soviet Union and the United States used to design their strategy and weapons so as to prevent a Third World War so that neither side would win but both sides (and much of the world) would be destroyed as thousands of nuclear warheads would suddenly be exploding during a nuclear war which would be completed within around an hour or so, the U.S. Government has gradually shifted away from such a "M.A.D." or "mutually assured destruction" meta-strategy, and been replacing it with the "Nuclear Primacy" U.S. meta-strategy, in which Russia will be totally destroyed but the U.S. will emerge afterward as being sufficiently strong so as to hold unchallengeable sway over the entire planet (which hegemony has been the actual goal of the U.S. Government ever since 25 July 1945).
On 3 May 2017, I headlined "America's Top Scientists Confirm: U.S. Goal Now Is to Conquer Russia", and linked to a report that had recently been issued by the Bulletin of Atomic Scientists, about "revolutionary new technologies that will vastly increase the targeting capability of the US ballistic missile arsenal. This increase in capability is astonishing — boosting the overall killing power of existing US ballistic missile forces by a factor of roughly three — and it creates exactly what one would expect to see, if a nuclear-armed state were planning to have the capacity to fight and win a nuclear war by disarming enemies with a surprise first strike." I pointed out there that this new technology, called the "super-fuse", was exactly in accord with the replacement of M.A.D. by Nuclear Primacy. After all, though the proponents of "Nuclear Primacy" didn't say that this phrase related ONLY to America's "Primacy" in a U.S.-v.-Russia nuclear war, the context always was clear that this was the intention, and that the phrase meant the exact opposite of (and strongly opposed) any conceivable nuclear "primacy" for Russia. So, "Nuclear Primacy" — a phrase that was introduced in 2006 in the most prestigious scholarly journals, and subsequently adhered-to by all U.S. foreign policies though never explicitly stated (and never publicly advocated) by the U.S. Government — is, in actuality, the new U.S. meta-strategy, the one that now exists.
Other new U.S. military technologies also were discussed in that Bulletin of Atomic Scientists article: for example: "Because of improvements in the killing power of US submarine-launched ballistic missiles, those submarines now patrol with more than three times the number of warheads needed to destroy the entire fleet of Russian land-based missiles in their silos." Of course, if this is true, then Russians were in a terrifying situation, at least as recently as 2017.
Russia's response to this challenge had actually started even earlier, by no later than U.S. President Barack Obama's having grabbed control over the Government of Ukraine in February 2014. (And in this video is shown that video's full smoking gun of his coup, and here is the transcript and explanation of that crucial smoking gun.) Ukraine is the country that has the nearest foreign border to The Kremlin in Moscow — only 353 miles from Moscow, a mere five minutes of missile-flight-time, away, from the Ukrainian city of Sumy. Ukraine's having the border with the closest proximity to Russia's central command (The Kremlin) is the main reason why Obama grabbed it (in accord with his Nuclear-Primacy policies).
Compare that 353 miles to the 1,131 miles from Washington DC that Cuba is and that terrified JFK so much during the 1962 Cuban Missile Crisis as to have made him willing to launch nuclear war against the Soviet Union if Khrushchev wouldn't remove the missile sites that the Soviet Union was attempting to build in Cuba. Cuba is over three times farther away from DC than Ukraine is from The Kremlin, and the missiles at that time were far slower than they are today, but when America's NATO finally rejected, on 7 January 2022, Russia's demand that Ukraine NEVER be allowed to join NATO, what alternative did Russia have left, other than to reverse Obama's coup of Ukraine and to do it as soon as possible?
In preparation for Russia's "Special Military Operation," Russia has been introducing new weapons systems that are specifically designed to prevent "Nuclear Primacy." Among the main ones is the Sarmat ICBM, which is vastly the world's most terrifying weapon, because it will be virtually impossible to detect and track, carrying dozens of precision-targeted huge nuclear bombs, unstoppable by any existing technology, and having a range of 18,000 kilometers or over 11,000 miles, which would cover the entire U.S. empire. Just a few Sarmats could destroy the entire U.S. empire, all of the U.S. and its vassal-nations (self-described as being 'democracies' and 'independent nations' — neither of which is true).
A Princeton University group of scholars has produced their estimate of how a WW III would proceed, which they label as "Plan A", and their video-summary of it was posted to youtube on 6 September 2019. As-of now, it has had nearly 4 million views, and five thousand viewer-comments. It assumes that the war would proceed in gradual steps of mutual escalation and ignores that the U.S. regime no longer is following the M.A.D. meta-strategy — that the U.S. regime has replaced M.A.D. by their Nuclear Primacy meta-strategy. Consequently, the Princeton estimates appear to be highly unrealistic, and not, at all, to be describing the type of unprecedentedly brief war that a WW III in our era would entail. A WW III in our time would be predicated upon being initiated in a blitz-nuclear attack by the United States, such as a war that is driven by the Nuclear Primacy meta-strategy would be done: Nuclear Primacy means a war to decapitate Russia's central command in its first strike and within a mere 10 minutes or (if from Ukraine) even less from that blitz-launch. How would a decapitated Russia be able to retaliate, at all? Only by means of a "dead hand" system, which would automatically launch whatever would survive of its retaliatory capacities after that first, decapitating, nuclear-blitz, attack. The Sarmat would be a part of that, unless the U.S. regime starts WW III before the Sarmats become emplaced. In the meantime, Russia's main concern will be to maintain a current dead-hand capability so as to make certain that at least the U.S. and its main vassal-nations will be eliminated in the event that the Nuclear Primacy meta-strategy becomes launched before Russia's dead-hand system becomes completely implemented.
The way that a WW III would most likely start has been shaped by the U.S. regime's objective of not being blamed for the war despite being the first side to nuclearize it; and this objective requires that Russia must have initiated the conventional phase of the war that will have led up to that nuclear phase. For example: if Russia fails to achieve its objective of capturing and holding enough of Ukraine so as to increase that 353 miles to, say, 1,000 miles (or whatever would be their required minimum), then the U.S. might send forces to Ukraine in order to prevent Russia from achieving that objective; and, if Russia then engages U.S. forces in direct combat, the U.S. might use that as their excuse to invade Russia, and, at some stage in that invasion, very suddenly, to blitz-nuclear attack The Kremlin, on the excuse (of course) that "the Russian regime doesn't respond to anything but military force." Then, the survivors of WW III will be able to be propagandized sufficiently to cast the blame for WW III onto Russia, and this will help to ease the U.S. regime's successful take-over of the entire world (or what remains of it).
Already, it is a great propaganda-success on the part of America's regime, that though they started the war in Ukraine by grabbing Ukraine in February 2014, Russia has gotten the blame for this war, when responding to that coup (which had started this war) eight years later, on 24 February 2022, with their "Special Military Operation." In fact, most people now might think that Ukrainians always hated Russia's Government and loved America's Government, but even Western-sponsored polls of Ukrainians showed consistently that prior to Obama's coup there, the vast majority of Ukrainians saw Russia as their friend; and America, NATO, and the EU, as their enemy; but that this reversed almost immediately, after the U.S. Government took over Ukraine, in 2014. In the propaganda-war, it's almost as-if Russia hasn't even entered the contest, at all.
The facts about the mobilization in Russia
From soviet times Russia have a good mobilization system. Every town district have its own mobilization office (for example, Moscow with 27 districts has 27 of them). Usually, they have 1-2 officers and 4-5 civilians working there. They are divided on officers and low ranks departments.
Each Russian citizen (all man and all woman with military education) should make registration in local mobilization office and inform it when they move somewhere, change official job and etc. Also, you need to register in mobilization office to take pension if you spend in Army 20+ years.
Surely, many people after they spend a year in the army, or 3 years in military additional courses in university, or retired from the army forget about mobilization offices, but they get all documents about each person from Ministry of Defense (After you finish your service in education they inform your local mobilization office, because each Russian citizen have official place of residence).
All information about people is systemized. Each district office knows military occupation and personal experience, they have documents about person. So, it is very easy to mobilize people they need.
In Russia many officers serve for 20 or 25 years and take a good military pension, its twice bigger then moderate civilian (also they mast buy you house or apartments). In these 20-25 years are included 5 years in military high school! Also, if you take part in active military companies or serve in the High North, they count your 1 year of service as 2 or even 3. So, you CAN finish your service in 38-43 years, or even in 35, or even earlier if you are a special force officer who served in Syria or Northern territories (If you`ll try to become a general you can serve up to 60 years (senior officers major, -colonel-lieutenant and colonel). Surely usually such people are officers or warrant-officers. Many of them after retirement work in different security services (banks, markets, so on). Also, it`s important to know – all guys who retired from the Army have big files about their career in mobilization offices, they are in contact with them because of pension and so far!!!
So when you start mobilization you can easily find in your district all officers and warrant officers and some sergeants of military specialties you need. Surely, usually they be after 40 y.o! So mostly all this part of mobilized people is 35+. They are very patriotic, some of them were born in USSR and they are motivated to fight. Also their nowadays civilian salaries usually are less, then money they will be payee when they are back in Army!
All people who were conscripted in Russian army as privates (in 18) spend their 2 or (after 2008) 1 year. All they studied at list 3 month to take military specialization. Many of them after 1 or 2 years of compulsory service stayed in Army for 2-3 years to get some money and benefits for education. All they are in contacts with military offices and they are mobilized now too!
So, for lower ranks the best variants for Russian mobilization are people of 25-30 (they don't forget what they studied in the Army) who spend in the Army a year or more. Russian army pay very good salary for mobilized privates, corporals and sergeants also this people don't sign a contract for 1-2-3 years. Also, Russian army take a lot of older people because they are much more disciplined and motivated, served in army for 2 years (so served before 2008 and are at least 32 now).
Also, it is important to know. Mobilization order can be handed over only in official residence or working place of the person. They can't stop people in the street(like in Ukraine), it's not the total mobilization in Russia! Older people usually have official jobs, they have families and are to buy apartments so it's easier to mobilize them.
Also, mobilization offices chiefs have a plan of mobilization and they should take exact number of people they were ordered (different for each district). So, they will start to mobilize people they can find. Because of that real age of mobilized of lower rank is about 30. And it's at least 15% of people who are older than 40. Many of them came himself!
What is important to emphasize is that 60-70% of mobilized people will never reach front zone. And they understand it. They will be sent in new reserve regiments that will change regular troops somewhere in Estonian or Chinese border, and regular troops from this place will be send to frontline. Though if we`ll get second wave of mobilization they will be already more or less retrained and can be send to frontline too. Other 40-30% are more or less professionals. Some of them will be replenishment of acting army, and some of them will be formed in new regiments.
Russia-Zimbabwe's Parliamentary Relations Still at Exploratory Stage
Speaker of the National Assembly of the Republic of Zimbabwe Jacob Mudenda and his delegation paid a reciprocal working visit late September to Moscow, held separate meetings with Russian Upper House Speaker Valentina Matviyenko and Chairman of the State Duma Vyacheslav Volodin, and finally addressed the plenary session of the State Duma.
Speaker Valentina Matviyenko said at a meeting with Jacob Mudenda that the United States has been trying to push its politics on the African continent, keeping African nations in the grips of neo-colonial rule.
"We highly appreciate it that the Zimbabwean leadership remains committed to the development of bilateral relations and mutually beneficial cooperation with Russia. And that Zimbabwe is resolutely resisting the unprecedented pressure of the collective West led by the United States, their open attempts to dictate their will," Matviyenko said.
The Federation Council speaker cited the US bill 'Countering Malign Russian Activities in Africa that was introduced in the course of Russia-Ukraine crisis which began Feb 24 after Russia initiated its "special military operation" primarily aims at protecting Russian-speaking population in Eastern Ukraine.
Significant to note here that at a meeting with his US counterpart Joe Biden, South African President Cyril Ramaphosa stressed that it would be unfair to punish African states for their ties with Russia, and expressed his concern about the Russian Malicious Acts Bill.
This document was submitted to Congress on March 31. At the end of April, it was approved by the House of Representatives. After that, it went to the Senate. The bill, according to its authors, is aimed at countering Russia's 'malevolent' activities in Africa.
This would include agreements which are unwanted by Washington, and cooperation between Russia and Africa in a variety of areas – from trade, investment and development of natural resources to military-technical cooperation.
The bill obliges Washington to take punitive measures against African nations that facilitate Russia's 'malignant' activities. Concrete sanctions will be developed on the basis of this document by the US Department of State, and they should be commensurate with the restrictions imposed by Washington against Moscow in connection with Russia's special military operation in Ukraine.
Chairman of the State Duma Vyacheslav Volodin held a meeting with Speaker of the Parliament of Zimbabwe Jacob Mudenda, and later Mudenda addressed the plenary session of the State Duma. In his speech, he drew attention to a special military operation in Ukraine, and underscored the Republic of Zimbabwe's support for all efforts aimed at a peaceful resolution of the conflict.
"However, this conflict between the Russian Federation and Ukraine is complex and deeply rooted in the history of geopolitics. For many centuries, the history of Russia and Ukraine has been inextricably linked," said Mudenda, further pointed to the fact that there is real threat for the Russian Federation posed by the presence of NATO's nuclear arsenal at arm's length near its borders.
According to Jacob Mudenda, the special military operation in Ukraine should be considered as a pre-emptive defensive step against the enemy. The Speaker, in addition, noted the importance of the swift end to the conflict for the African continent. Russia and Ukraine are the food suppliers, its shortage is felt in Africa.
"Across Africa, the steep rise in food prices causes concern, the continent is experiencing food difficulties due to the conflict in Ukraine and the grain supplies do not reach Africa. Africans are forced to cut their spending. Food inflation affects a lot the poor people, who spend a significant part of their money on buying food. People have to buy products of lower quality," said Mudenda.
According to him, Zimbabwe understands well the reasons for Russia's decision to start the special military operation. That was the reason why the President of the Republic of Zimbabwe, Emmerson Dambudzo Mnangagwa, rejected the United States appeal to support sanctions against Russia.
Mudenda noted the role of Russia in the fate of Africa. He is convinced that Zimbabwe would never have gained independence without Russia. "Russia firmly supported Zimbabwe's aspirations for self-determination and independence. Thank you, Russia," concluded the Speaker of the Parliament of Zimbabwe.
Russia and Zimbabwe have common challenges. Sanctions have been imposed against Zimbabwe and the Russian Federation. The unipolar world, the desire to preserve it, leads to bad consequences. The world must be multipolar. Relations should be built on the principles of friendship and non-interference in the affairs of sovereign states. Then everything will be all right, stressed the Chairman of the State Duma.
The Speakers signed an agreement on cooperation between the State Duma and the National Assembly of Zimbabwe. "Zimbabwe is one of our key partners in Africa. We are convinced that we should develop relations within the framework of the parliamentary dimension," said Vyacheslav Volodin and added the parliaments of the two countries could do a lot to provide legislative support to the decisions made by the Presidents Vladimir Putin and Emmerson Mnangagwa.
The Russian side had accepted an invitation to participate in the meeting of the African Parliamentary Union, which will be held in Zimbabwe in November. lt will accept the proposal to be observer in the African Parliamentary Union, just as China and Turkey. Russia's Federation Council and the State Duma have expressed appreciation for cooperating on various questions on international platforms, regional organizations and specifically to the Republic of Zimbabwe. Diplomatic relations between Russia and Zimbabwe marked their 40th year.
Russia's Great Game: Donetsk, Lugansk, Zaporozhye and Kherson are now Part of the Russian Federation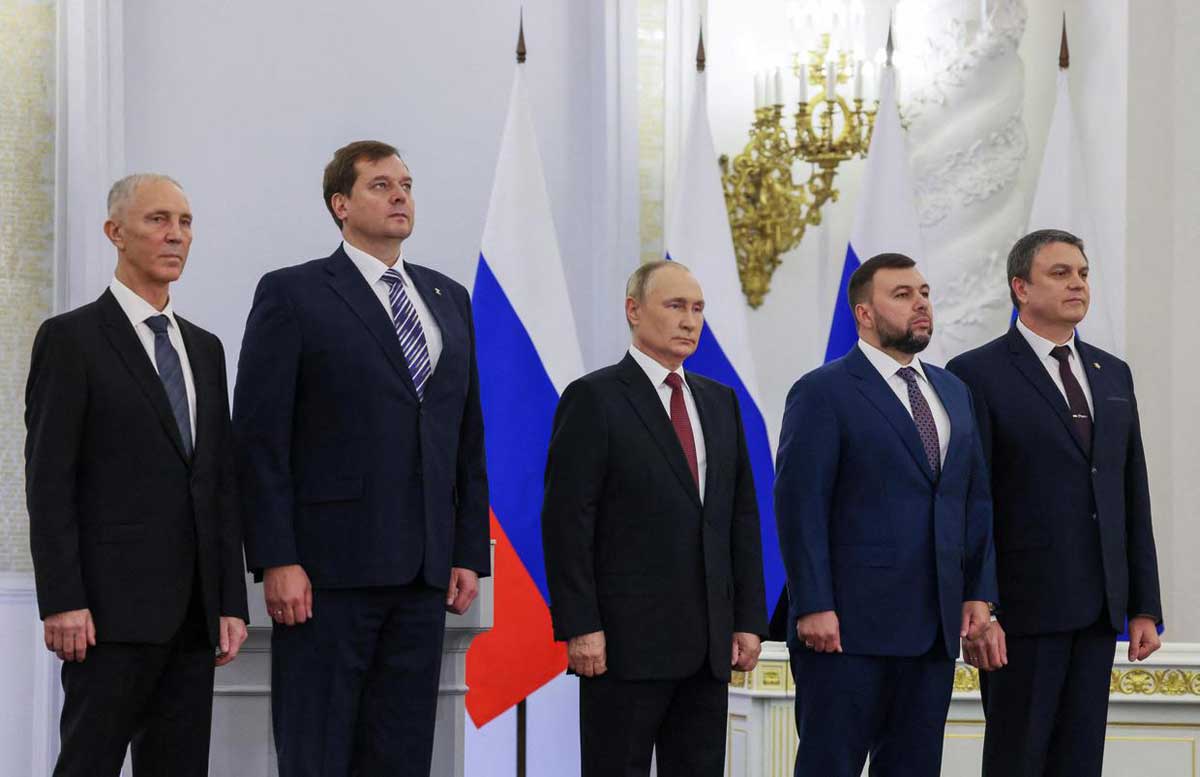 Russian President Vladimir Putin, by signing a new decree on legal recognition of four regions' independence and finally to join the Russian Federation, shows another tremendous historical achievement since the collapse of the Soviet system in 1991. The decree, made available on the official database, was published on the official Internet portal for legal information on September 30.
On September 23-27, the republics of Donetsk and Lugansk (DPR and LPR) as well as the Kherson region and the liberated territories of the Zaporozhye Region, held referendum to join Russia. In all of these regions, the overwhelming majority of voters favoured becoming part of the Russian Federation. These regions have been a thorny question these past several years, and with the accusation against Kiev for committing the highest level of human rights including intimidation, discrimination and maltreatment of Russian-speaking population in the Eastern Ukraine.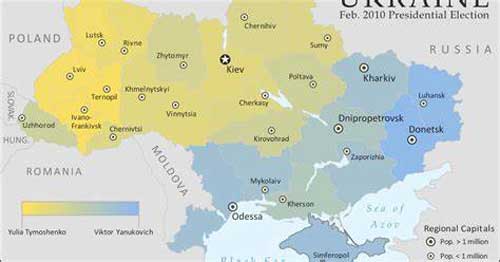 "In accordance with the generally recognized principles and norms of international law, recognizing and confirming the principle of equal rights and self-determination of peoples enshrined in the United Nations Charter, and taking into consideration the will expressed by the people of the Kherson region at the referendum held on September 27, I hereby order that the state sovereignty and independence of the Kherson region be recognized," the president's decree on recognition of the Kherson region said.
Russia has recognized the independence of the Kherson and Zaporizhzhya regions in line with decrees signed. A similar document signed by Putin "recognizes the state sovereignty and independence of the Zaporizhzhya region." Accordingly, a colourful ceremony of signing accession treaties with four new territories – the people's republics of Donetsk and Lugansk (DPR and LPR), as well as the Zaporozhye and Kherson regions – was held in the Kremlin.
In all of these regions, Donetsk and the Lugansk People's Republics as well as the Zaporozhye and the Kherson regions, with the results of the referendum showing a very high turnout, the overwhelming majority of voters favoured becoming part of the Russian Federation. The referendum ballots in all the four regions have been considered valid. The heads of the regions officially ask Russia's leadership to admit them into the Russian Federation.
Below are the results of the referendum: Voting Turnout
– In the Kherson Region, 571,001 people took part, or 78.86% of the population.
– In the Zaporozhye Region, 541,093 people cast their ballots, or 85.4% of the total number of voters
– The LPR reported a turnout rate of 94.15%, with 1,662,607 people having cast their votes.
– Turnout in the DPR where 2,131,207 people participated in the voting hit 97.51%.
Final results
– In the Kherson Region, 87.05% of those who voted opted for joining Russia (497,051 people), with 12.05% (68,832) opposing the idea.
– In the Zaporozhye Region, the initiative was supported by 93.11% of voters (430,268 people).
– In the DPR, 99.23% of the electorate said they would favor uniting with Russia.
– In the LPR, 98.42% of the participants in the referendum voted for joining Russia.
What's next? The United States and the entire European Union, as well as Germany, Canada and Japan have already stated they will not recognize the results of the vote. The United States has prepared a draft resolution asking the UN Security Council to condemn the referendum.
UN Secretary General Antonio Guterres pointed out that the UN position on the referendum as unequivocal and slammed, in unreserved terms, the accession unto the Russian Federation.
Secretary General Antonio Guterres said: "Any decision to proceed with the annexation of Donetsk, Lugansk, Kherson and Zaporozhye regions of Ukraine would have no legal value and deserves to be condemned."
"The UN Charter is clear," Guterres stressed, "Any annexation of a State's territory by another State resulting from the threat or use of force is a violation of the Principles of the UN Charter and international law. The United Nations General Assembly is equally clear."
He further stressed that "Russian Federation, as one of the five permanent members of the Security Council, shares a particular responsibility to respect the Charter. It cannot be reconciled with the international legal framework. It stands against everything the international community is meant to stand for. It flouts the Purposes and Principles of the United Nations. It is a dangerous escalation. It has no place in the modern world. It must not be accepted."
Guterres pointed out that the UN position on the referendum is unequivocal. "We are fully committed to the sovereignty, unity, independence and territorial integrity of Ukraine, within its internationally recognized borders, in accordance with the relevant UN resolution. I want to underscore that the so-called referenda in the occupied regions were conducted during active armed conflict, in areas under Russian occupation, and outside Ukraine's legal and constitutional framework. They cannot be called a genuine expression of the popular will."
"Any decision by Russia to go forward will further jeopardize the prospects for peace. It will prolong the dramatic impacts on the global economy, especially developing countries and hinder our ability to deliver life-saving aid across Ukraine and beyond. It is high time to step back from the brink. Now more than ever, we must work together to end this devastating and senseless war and uphold the UN Charter and international law," Guterres concluded.
That however, the Russian Permanent Mission to the United Nations said Guterres remained silent about the Kiev government's actions in Donbass after 2014, and also about the situation around Kosovo but stopped short of condemning the US and NATO's occupation of a part of the Syrian territory.
"Against this backdrop such a direct assault by the UN Secretary-General on the fundamental right of self-determination expressed by the population of DPR, LPR, Kherson and Zaporozhie regions represents yet another example of double standards," Russian diplomats said in an official statement September 29.
"We regret that instead of acting as foreseen by the UN Charter, the Secretary General chose to be instrumental in influencing the position of UN Member States ahead of the anticipated initiation by the Western countries of the discussion of the issue of referenda in the GA," the statement reads.
In addition to above, Russian Foreign Ministry spokeswoman Maria Zakharova said at her weekly media briefing that "The (Ukrainian President Vladimir) Zelensky regime and, of course, most importantly, its American handlers do not want to accept reality, do not want to see this side of international law. On the contrary, they cynically question the procedure of the plebiscite and its results, considering them null and void."
Zakharova stressed that the referendum in the DPR, the LPR, as well as in the Kherson and Zaporozhye regions were held "in full compliance with the norms and principles of international law and did not contradict international practice, and that they were legal."
"Everything is questioned: both the form and the essence. They call names, stick labels, and do everything in their power to show their significance and rightness. Of course, they resort to the image of democracy, which is sacred for them," the spokeswoman continued.
"These are statements of those who for many years have been flagrantly violating human rights everywhere: in Ukraine, in Western countries, on the territories of the occupied countries in different parts of the world. This is said by those who contributed to the transformation of the young Ukrainian state into a totalitarian, aggressive, neo-Nazi state. And today it encourages with money and arms orders to shell peaceful cities with artillery," she added.
Russian experts have expressed their views, especially after the referendum on joining Russia ended with positive results. The local Russian Vedomosti wrote that throughout Russia, most people support the entry of the new territories. "Over 70% of those surveyed are ready to support their accession," All-Russia Public Opinion Research Center Director General Valery Fyodorov told the paper. "It's even higher than support for the special military operation, which has remained at about 70%," he added.
As for the international recognition of the plebiscites, Russian International Affairs Council Director General, Andrey Kortunov, told widely circulated Russia's Izvestia that "there is the precedent of Crimea's accession, which, as we all know, almost no one recognized, including Russia's partners in the CIS, China and the vast majority of nations in the global South."
"The sanctions that will be imposed on these territories and their population are crucial. Another important thing is that after the areas join Russia, the possibility of political dialogue with Kiev will be hard to imagine. Clearly, the Ukrainian authorities will be reluctant to hold peace talks with Russia on such terms as it would be tantamount to political suicide. These are the consequences that Moscow will have to take into account," the expert added.
"The main goal of the referendum is to assure the people that Russia will protect these territories and they will not change hands," Leading Researcher at the Russian Academy of Sciences' Institute of World Economy and International Relations, Dmitry Trenin, noted. "It is the military's job to fix the line of contact, it's not done through political measures. The military will be far more motivated to defend the sovereign territory of Russia than some Ukrainian region that Russia controls," the analyst emphasized.
Russian President Vladimir Putin, concerned about security risks and lack of security guarantees from the North Atlantic Treaty Organization (NATO) observing its promise of not expanding further eastward, embarked on "special military operation" ultimately aims at "demilitarization and denazification" of the former Soviet republic of Ukraine on February 24 after both Federation Council and the State Duma (legislative chambers) approved and gave the greenlight for this operation.
As a new world is awakening to the worsening situation, global leaders still believe that all countries have to respect and operate within the confines of international law. That all countries must be guided profoundly by the principles of non-interference in internal matters, respect for national sovereignty and territorial integrity. Russia is currently experiencing a raft of sanctions imposed by the United States and Canada, European Union, Japan, Australia, New Zealand and a host of other countries.