Education transformation needed for 'inclusive, just and peaceful world'
Education has been Secretary-General António Guterres' "guide and touchstone," he said on Monday, the final day of the Transforming Education Summit, warning that it is in "a deep crisis".
"I regard myself as a lifelong student…Without education, where would I be? Where would any of us be?", he asked those gathered in the iconic Generally Assembly Hall.
Because education transforms lives, economies and societies, "we must transform education".
Downward spiral
Instead of being the great enabler, the UN chief pointed out that education is fast becoming "a great divider", noting that some 70 per cent of 10-year-olds in poor countries are unable to read and are "barely learning".
With access to the best resources, schools and universities, the rich get the best jobs, while the poor – especially girls – displaced people, and students with disabilities, face huge obstacles to getting the qualifications that could change their lives, he continued.
Meanwhile, COVID-19 has "dealt a hammer blow to progress on SDG4", the Sustainable Development Goal targeting equitable quality education.
"But the education crisis began long before – and runs much deeper", Mr Guterres added, citing the International Commission on the Future of Education report card, which clearly stated: "Education systems don't make the grade".
Failing grade
Dependent upon outdated and narrow curricula, under-trained and underpaid teachers, and rote learning, he maintained that "education is failing students and societies".
At the same time, the digital divide penalizes poor students as the education financing gap "yawns wider than ever".
"Now is the time to transform education systems", underscored the UN chief.
21st century vision
With a new 21st century education vision taking shape, he flagged that quality learning must support the development of the individual learner throughout their life.
"It must help people learn how to learn, with a focus on problem-solving and collaboration…provide the foundations for learning, from reading, writing and mathematics to scientific, digital, social and emotional skills…develop students' capacity to adapt to the rapidly changing world of work…[and] be accessible to all from the earliest stages and throughout their lives".
At a time of rampant misinformation, climate denial and attacks on human rights, Mr. Guterres stressed the need for education systems that "distinguish fact from conspiracy, instill respect for science, and celebrate humanity in all its diversity".
From vision to reality
To make the vision a reality, he highlighted five commitment areas beginning with protecting the right to quality education for everyone, everywhere – especially girls and those in crisis hotspots.
Emphasizing that schools must be open to all, without discrimination, he appealed to the Taliban in Afghanistan: "Lift all restrictions on girls' access to secondary education immediately".
As "the lifeblood of education systems," Mr. Guterres next called for a new focus on the roles and skillsets of teachers to facilitate and promote learning rather than merely transmitting answers.
Third, he advocated for schools to become "safe, healthy spaces, with no place for violence, stigma or intimidation".
To achieve the fourth target, that the digital revolution benefits all learners, he encouraged governments to work with private sector partners to boost digital learning content.
Financial solidarity
"None of this will be possible without a surge in education financing and global solidarity", said the UN chief, introducing his final priority.
He urged countries to protect education budgets and funnel education spending into learning resources.
"Education financing must be the number one priority for Governments. It is the single most important investment any country can make in its people and its future," spelled out the Secretary-General. "Spending and policy advice should be aligned with delivering quality education for all".
'Global movement'
In closing, he stated that the Transforming Education Summit will only achieve its global goals by mobilizing "a global movement".
"Let's move forward together, so that everyone can learn, thrive and dream throughout their lives. Let's make sure today's learners and future generations can access the education they need, to create a more sustainable, inclusive, just and peaceful world for all".
War, sickness, economic development
Catherine Russell, who heads the UN Children's Fund (UNICEF) drew attention to the effect of war on children's education, calling on governments to "scale up support to help every child learn, wherever they are".
Winnie Byanyima, Executive Director of UNAIDS, highlighted the devastating impact of HIV on adolescent girls and young women in Africa, informing the participants that in sub-Saharan Africa last year, 4,000 girls had been infected every week.
"This is a crisis!" she said. "Because when a girl is infected at that early age, there's no cure for HIV, that marks the rest of their lives, their opportunities".
She told the summit that 12 African countries have now committed to Education Plus, a bold initiative to prevent HIV infections through free universal, quality secondary education for all girls and boys in Africa, reinforced through comprehensive empowerment programmes.
Audrey Azoulay, leader of the UN Educational, Scientific and Cultural Organization (UNESCO) reminded that "there can be no economic development and no peace without education," and underscored that Afghan girls must be able to go back to school. "It is their right", she upheld. Watch here deliver her address here.
Other luminaries
Other distinguished speakers included UN Messenger of Peace Malala Yousafzai who called on world leaders to make schools safe for girls and protect every child's right to learn, saying that "if you are serious about creating a safe and sustainable future for children, then be serious about education".
Somaya Faruqi, former Captain of the Afghan Girls Robotics Team avowed that every girl has a right to learn, asserting that "while our cousins and brothers sit in classrooms, me and many other girls are forced to put our dreams on hold. Every girl belongs in school".
Newly announced UNICEF Goodwill Ambassador, Vanessa Nakate, stressed the need to for all children to have access to education, as "their future depends on it". Watch her address here.
Another highlight was a stirring musical performance by UNICEF Goodwill Ambassador Angelique Kidjo, who encouraged everyone to raise their voice for transforming education.
130 countries pledge education reboot
Later in the afternoon, it was announced that more than 130 countries attending the summit, have committed to rebooting their education systems and accelerating action to end the learning crisis
The commitments came after 115 national consultations that brought together leaders, teachers, students, civil society and other partners to gather collective recommendations on the most urgent asks.
Nearly half of the countries prioritized measures to address ​learning loss, while a third of countries committed to supporting the psycho-social well-being of both students and teachers.​ Two in three countries ​also referenced measures to offset the direct and indirect costs of education for​ economically vulnerable communities, and 75% of countries underlined the importance of ​gender-sensitive education policies in their commitments.
These statements underscored the role of education in achieving all the SDGs and linkages with the climate crises, conflict and poverty. Measures addressed COVID-19 recovery and getting back on track on the SDGs, while emphasizing the need for innovations in education to prepare the learners of today for a rapidly changing world.
UN: A divided world faces a huge number of problems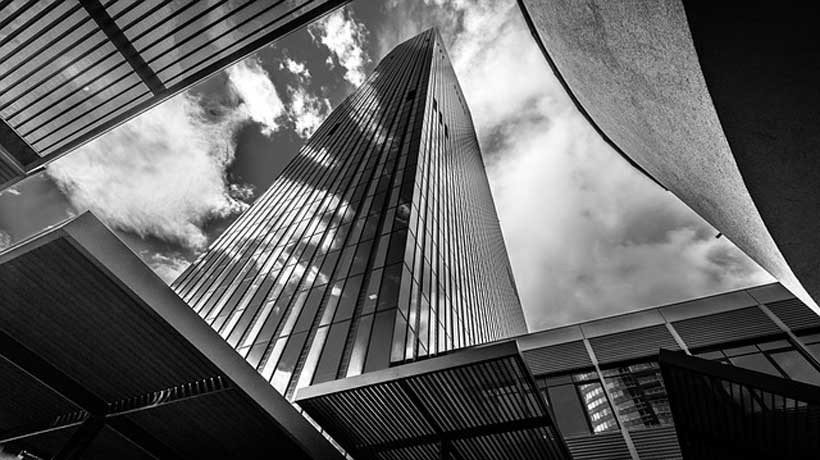 The current session of the UN General Assembly has shown that the United States will not force the Global South to take its position in the Ukrainian conflict, writes 'An Nahar' from Lebanon. Developing countries refuse to condemn Russia and demand an end to hostilities, as they suffer from their consequences.
UN Secretary-General António Guterres said during his speech that humanity faces enormous challenges, from a worsening climate emergency to escalating conflicts, a global cost of living crisis, growing inequality and technological changes.
This is a huge number of problems that a divided world faces. The role of the United Nations has noticeably declined. There is intense competition between the West, led by the United States, on the one hand, and developing countries, led by China, on the other. More than ever, Beijing wants a say in international affairs commensurate with the size of the Chinese economy that has boomed over the past four decades.
The United States appears to be facing an almost impossible task of forging a global consensus on isolating Russia internationally over the situation in Ukraine. Most developing countries have a different view of the Ukrainian conflict, which has been going on for 18 months. They demand a political solution and an immediate cessation of hostilities.
Washington is trying in vain to pressure countries in the Global South to accept a Western strategy based on the idea that the problem will be solved when Russia suffers a crushing defeat in Ukraine. There are leaders in the world who strongly disagree with this approach. Brazilian President Luiz Inacio Lula da Silva, for example, accused the United States of encouraging the conflict in Ukraine. In addition, developing countries have not joined Western sanctions against Russia, despite the pressure put on them.
While Western powers are able to pay for aid to Ukraine, developing countries are suffering from continued hostilities and cannot bear the costs of the conflict. The longer the fighting goes on, the more states in the Global South insist on a ceasefire.
Developing countries are increasingly concerned about pressing issues such as food security, climate change, inequality and the debt crisis. It won't be long before the consequences of the collapse of the Black Sea grain deal between Russia and Ukraine begin to show in poor countries.
Although the regular session of the UN General Assembly allows for discussion of pressing global problems, disagreements have arisen among participants regarding how to solve them.
The division of countries into international blocs competing with each other has led to the fact that the United Nations has practically lost its global significance and demonstrated ineffectiveness in resolving international conflicts.
The more tensions between states escalate, the weaker the role of the United Nations becomes.
The intensity of global competition is preventing the United Nations from fulfilling the mission for which it created.
The world divided into opposing camps, each of which is looking for the best way to protect its national interests. It is not easy to find a way to salvation or get out of a dead end, 'An Nahar' writes.
The timing of the Canadian assault on the Indian foreign and security policy establishment over the killing of Hardeep Singh Nijjar is not in doubt, stresses M.K. Bhadrakumar, Indian Ambassador and prominent international observer.
It surged in the aftermath of the G20 summit, which witnessed a crushing diplomatic defeat for the US in front of the world community, where the host country India navigated skilfully to scuttle any negative reference to Russia in the event's final document.
The Nijjar affair can be metaphorically called the grapes of wrath. The liberal western world so far granted Modi government a free passage through their rules-based order. India could preach, but wasn't accountable for its own practice. All good things come to an end.
Canada has a record of acting as a surrogate of the US. As regards Nijjar file, a Canadian official familiar with the matter told Associated Press that Prime Minister Justin Trudeau's allegation against Modi government was based on surveillance of Indian diplomats in Canada, including intelligence provided by a "major ally" who is a member of the infamous Five Eyes, the secretive intelligence network of Anglo-Saxon countries — Australia, Britain, Canada, New Zealand and the US.
Interestingly, Britain scrambled to distance itself from Trudeau's tirade, while a Canadian source told Reuters that Canberra and Washington collaborated "very closely" to examine evidence indicating potential Indian involvement in Nijjar's killing.
Trudeau spoke in the Canadian parliament after consultations with President Biden, and the White House reaction on the same day was highly supportive. The White House National Security Council spokesperson Adrienne Watson said, "We are deeply concerned about the allegations referenced by Prime Minister Trudeau. We remain in regular contact with our Canadian partners. It is critical that Canada's investigation proceed and the perpetrators be brought to justice."
Watson works under NSA Jake Sullivan who reports directly to Biden. It is unlikely that Sullivan made this a personal issue with the Indian security establishment. Simply put, the buck stops at the Oval Office.
Indeed, after Watson's initial remark, the White House quickly switched to megaphone diplomacy with its highflying strategic communications chief John Kirby, a retired rear admiral, confirming for record that Biden is "mindful of the serious allegations" by Trudeau "and they are very serious… and we support Canada's efforts to investigate this. We believe a fully transparent, comprehensive investigation is the right approach so that we can all know exactly what happened, and of course we encourage India to cooperate with that."
Such gratuitous lecturing is sheer hypocrisy by a country that freely resorts to assassination as a tool in its foreign policy. Who killed Qassem Soleimani?
Alas, in the face of this bullying, Delhi's reaction has been pusillanimous, to say the least — as if it is stone deaf and couldn't hear what the White House officials were saying.
One would like to believe that India, with high values in global governance and deep respect for national sovereignty — apart from being the flag carrier of the concept of 'Vasudhaiva Kutumbakam' ('The World is One Family') — would never descend to such a heinous level as to practice murder in its statecraft.
The Indian government should strategise through its present predicament. After all, as a key member of the western alliance and a close ally of the US, Canada plays an important role for the US in establishing a so-called rules-based international order and promoting the Indo-Pacific Strategy. And "rules-based order" and Indo-Pacific Strategy are Indian mantras too.
Biden himself may come under cloud very soon and be battling for his political career. Inviting him to be the chief guest at the Republic Day with an additional frill thrown in by way of a QUAD summit to placate him is pointless. Once the Canadian investigation runs its course, Ottawa may put on the public domain further accusations passing for "evidence" — and that could happen at some point closer to our general election. All in all, the big question is, what is it that the US is really upto.
Assad-Xi Jinping meeting: China-Syria strategic partnership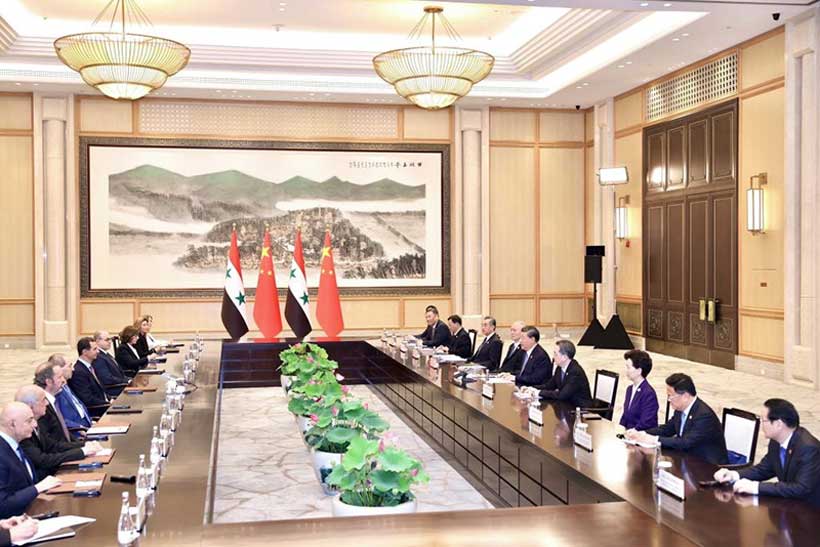 Chinese President Xi Jinping and Syrian President Bashar al-Assad on Friday jointly announced the establishment of a China-Syria strategic partnership, Chinese Xinhua Net informs.
The two presidents met in the eastern Chinese city of Hangzhou, Zhejiang Province, ahead of the opening of the 19th Asian Games.
Syria was one of the first Arab countries that established diplomatic relations with the People's Republic of China, and was one of the countries that co-sponsored the resolution to restore the lawful seat of the People's Republic of China in the United Nations, Xi said.
Over the 67 years since the establishment of diplomatic relations between the two countries, the China-Syria relationship has stood the test of changes in the international situation, and their friendship has grown stronger over time, he said.
Xi noted that the establishment of the strategic partnership will be an important milestone in the history of bilateral ties.
China is willing to work with Syria to enrich their relationship and continuously advance the China-Syria strategic partnership, Xi said.
Xi emphasized that China will continue to work with Syria to firmly support each other on issues concerning the two sides' respective core interests and major concerns, safeguard the common interests of both countries and other developing countries, and uphold international fairness and justice.
China supports Syria in opposing foreign interference, rejecting unilateralism and bullying, and safeguarding national independence, sovereignty and territorial integrity, he said.
China supports Syria in conducting reconstruction, enhancing counter-terrorism capacity building, and promoting a political settlement of the Syrian issue following the "Syrian-led, Syrian-owned" principle, Xi said.
China also supports Syria in improving its relations with other Arab countries and playing a greater role in international and regional affairs, he added.
China is willing to strengthen Belt and Road cooperation with Syria, increase the import of high-quality agricultural products from Syria, and jointly implement the Global Development Initiative, the Global Security Initiative and the Global Civilization Initiative to make active contributions to regional and global peace and development.
Assad said that in international affairs, China has always aligned itself with international fairness and justice, and upheld international law and humanitarianism, playing an important and constructive role.
Syria highly appreciates and firmly supports the Belt and Road Initiative, the Global Development Initiative, the Global Security Initiative and the Global Civilization Initiative, and will actively participate in them, Assad added.
The Syrian side thanks the Chinese government for its invaluable support to the Syrian people, firmly opposes any act of interference in China's internal affairs, and is willing to be China's long-term and staunch friend and partner, he said.
Assad said Syria will take the establishment of the Syria-China strategic partnership as an opportunity to strengthen bilateral friendly cooperation and step up their communication and coordination in international and regional affairs.
After the talks, the two heads of state witnessed the signing of bilateral cooperation documents in areas including Belt and Road cooperation, and economic and technological cooperation.