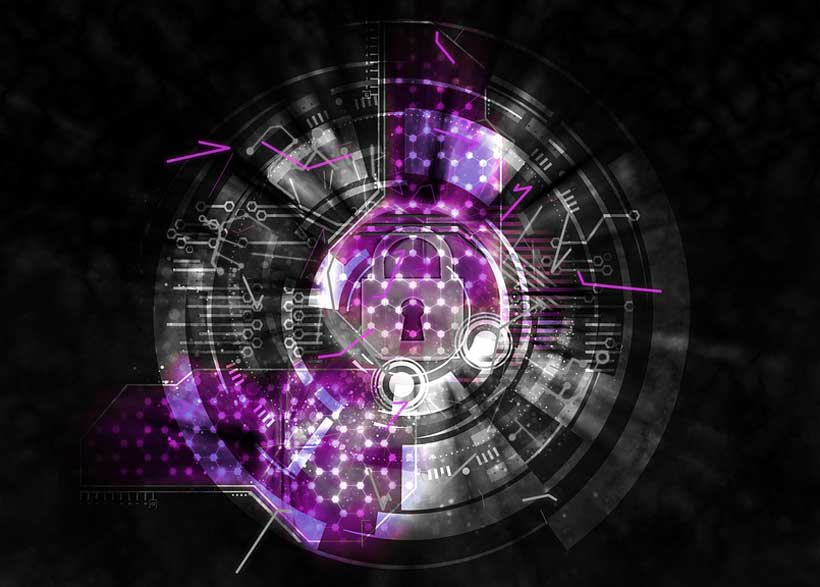 Distributed Ledger Technologies (DLTs)- as a counter to the growing threat of Centralisation
The Cyber era which found its genesis with the advent of the global internet- through the US Department of Defense funding ARPANET experimentations in the late 1960s[1] – embodies the liberal spirit of laissez-faire and the freedom of expression and has grown rapidly from about 3 billion internet users in 2018,[2] to over 5,385,798,406 internet users, – or 67.9% of our total population – as of June 30, 2022.[3] Attempts, however, have been made to curtail users ability to access what is on the internet through the development of national intranets- examples being China's great firewall,[4] Russia's sovereign internet,[5] Iran's National Information Network,[6] and North Korea's Kwangmyong network.[7] What these national intranets have in common is centralised management in terms of websites and social media that are accessible, and information that is available to the citizens. Each of these states has the ability to distort truth, to rewrite the narrative, and to determine what is fact and force-feed it to their citizens by filtering opposing content and through restricting/blocking access to alternatives. 'Centralisation' here refers to concentrated power in the hands of one group, that allows for unilateral decisions to be made on behalf of the entire population or network.
The threat of centralisation also persists within the private sphere/realm, with tech companies having found themselves at the centre of a new debate in the press media. While tech companies focusing on social media may have first formulated/established themselves as outlets for expression of their user base they have now been taking strides in the opposite direction by censoring user posts and content. Recent instance include Pinterest which in 2019 began blocking any and all search results concerning vaccinations.[8] Similarly, Facebook in 2020 began deleting 'events' that aimed at organising protests against home quarantine during the start of the COVID pandemic.[9] Twitter in 2021 extricated over 70,000 accounts that were linked with the 'QAnon' conspiracy that threatened public order.[10] This was part of Twitter's policy of removing posts and deleting accounts that broke their platform's rules. While in each of these instances the concerned tech company may have arguably acted with good intention, their ability to simply flick a switch and unanimously censor content is deeply troubling. The control that social media companies exerted even over influential people culminated with the permanent suspension of U.S ex-President Donald Trump's Twitter handle.[11] This incident is exemplary when it comes to determining the power of web censorship that is imbued within the hands of social media companies.
How can DLTs help counteract centrality?
'Distributed Ledger Technologies' (DLTs) can be used to counter the growing threat of centralisation from both state actors and monolithic tech-companies. There are various kinds of DLTs- such as Directed Acyclic Graphs (DAG), Holochain, Block Lattice, and the most renowned of all being- Blockchains.[12] Quintessentially, DLTs are distributed peer-to-peer networks that utilise a majority consensus for transactions to be verified and then stored as data on a public ledger. For simplicity sake this article will utilise blockchains to illustrate how DLT networks function.
'Nodes' are individual peers within a Blockchain network that maintain a record of the ledger thereby being involved in the process of storing, verifying, and distributing the full set of data with other participant nodes on the blockchain.[13] This "ledger of records" is immutable- allowing for data, events, and transactions to be time-stamped on chain, thus creating a verifiable log of all network user's micro-history. The key features of a DLT are that they are 'immutable', 'trustless', and 'verifiable' with transactions being easily accessible/viewable by anyone in the entire network and it is these qualities that become instrumental when countering centralisation.
Take for instance the ostracisation of some Iranian national banks in 2012 and Russian national banks in 2022 from the 'Society for Worldwide Interbank Financial Telecommunications' (SWIFT)- an international banking system which executes international financial transactions.[14] These instances demonstrate the current weaknesses/drawbacks of our existing financial system- as failure to comply with international norms has resulted in the enforcement of 'one-sided' economic sanctions. This cuts off these Banks' and thereby the nation's access to the global market as most exchanges occur using SWIFT via the U.S. Dollar and has the secondary effect of debilitating the economic strength of the local currency. Cryptocurrencies, however, are not restricted by these same limitations and were thereby used as a hedge by citizens both in Ukraine and in Russia to save the value of their savings by transferring them from fiat currencies into digital cryptocurrencies.[15] DLTs moreover are resistant to external influence as the transactions (here referring to both financial transactions and any information that is ingrained on-chain) occurring on them are 'immutable', which means that once the network/chain is set up- the data time-stamped onto the ledger can no longer be tampered with by third-parties and will continue to exist on-chain permanently. Similarly, attempts made to restrict transactions to -and- between users from a particular region will prove ineffectual as no single entity has control over the entire network.
A second advantage/strength of DLTs is that the 'consensus mechanism'- the process through which nodes coordinate to add transactions to the network- is designed in such a way so as to allow for the entire process to be 'trustless'. The immutability of the DLT grants participants on the network the ability to engage in transactions with one-another without having to trust one-another or rely on a third intermediary such as banks or centralised tech platforms to execute the transaction. Moreover, these financial transfer are instant- a real life example being witnessed during the 2022 Russian invasion of Ukraine where individual netizens across the world were able to make direct donations totalling $42 million in 6 days to the Ukrainian Government after they posted their verified wallet address/public key- circumventing the restrictions imposed through bureaucracy.[16] Furthermore it can be argued that the public nature of the digital ledger of transactions grants greater transparency to the public on how exactly the donated money was and can be spent. This is due to the fact all transactions made on-chain (the sending of cryptocurrency to the donated address and the spending of this donated amount on other things) become visible through inputting the public key address on tools such as BSCscan or Etherscan which display all existing transactions.[17] The astounding feature of this whole process is that this can be executed while granting anonymity to the donators- as the only way to identify which address belongs to whom is if the donator somehow revealed that the corresponding wallet belonged to them.
To summarise DLTs have a low barrier to entry as anyone with an internet connection and who is willing to invest time and energy into understanding how the crypto space/system works is able to utilise it. DLTs are designed to be resistant to censorship as every node is independent and the network therefore decentralised. Therefore, a good way to test the strength of a DLT is to measure/assess how easy it would be for a government, corporation, or any external third party (venture capitalist firms, hackers, hacktivists) to shut down or interfere with the network. To shut down or effectively change a decentralized network would require ownership or control of over half the nodes or systems. Even individual countries are incapable of exacting their influence on these independent networks. Algeria, Nepal, Northern Macedonia, and China have all passed laws that decreed the trading and purchase of cryptocurrencies and the utilisation of their underlying blockchains as illegal further blocking user access to websites where cryptocurrencies could be purchased or exchanged making user access difficult but not impossible.[18] Technologies such as Virtual Private Networks (VPNs) grant users the ability to circumvent censorship and allow citizens of even the most authoritarian regimes accessibility.[19] The immutable, anonymous, and decentralized (cross-border/international) nature of DLTs therefore make it very hard for countries to police and regulate crypto transactions. In fact, this was a point argued by Indian Finance Minister Nirmala Sitharaman who called for mutual cooperation and a common solution between countries to tackle the global dilemma posed by cryptocurrencies during a high-level panel discussion organised by the International Monetary Fund (IMF) in April, 2022.[20]
This makes it evident that for the first time in the history of humanity a series of systems are implemented that are capable of resisting State influence which has historically enjoyed its power unperturbed. What has made all of this possible is the invention of 'smart contracts', which is immutable computer code, existing on-chain, that allows for the terms and conditions of an agreement between two parties to be carried out without the intervention of a third-trusted party.[21] The contractual clause- such as the release of funds in the form of cryptocurrencies (Bitcoin, Ethereum, Monero etc.) is executed automatically when the necessary preconditions (the fulfilment of services) have been successfully met. Smart contracts allow for the development of decentralised applications and offer increased versatility.
How to discern a centralised DLT from a truly decentralised DLT
DLT networks attempt to adhere to the tenets of decentralisation, at least ideologically, however, the harsh reality is that many of them simply masquerade themselves as being decentralised while falling short of the benchmark. 'Solana' is a fine example of an open-source blockchain that despite utilising smart contracts, and supporting decentralised applications ('dapps') is still quite centralised. For consensus and for adding transactions to its blockchain Solana utilises a hybrid proof-of-stake model combined with what it has termed as 'proof-of-history'- where 'leader' nodes are chosen randomly for validation for fixed periods of time- thereby lowering latency and increasing throughput.[22] While Solana currently has 1975 validator nodes running giving the illusion of decentralisation- just 32 nodes hold a third of the total staked supply of SOL (a.k.a cumulative stake) and thereby validate a third of all transactions![23] This is dangerous as this implies that 32 of the largest nodes could potentially collude to halt the network. Secondly, once a DLT is up and running outages should virtually be impossible provided the DLT is decentralised enough as no one can collude to temporarily shut off the network. Solana witnessed six outages during the month of January 2022 for periods lasting longer than 8 hours,[24] during which time they halted the entire chain to identify and fix the issues before restarting the chain- something indicative of the centralised nature of this network. Finally, according to a 2021 report by Messari over 48% of Solana's token allocation at its genesis were allotted to venture capital firms with only a very small fraction going to the public through lock drops or pre-launch sales.[25] Any DLT having almost half of its initial token allocation allotted to VC firms cannot be said to adhere to the ideologies of decentralisation as only a sliver of the entire allocation was even purchasable/attainable by the public. It is for these reasons that Solana can be categorised as a fairly centralised blockchain.
Bitcoin- the original progenitor of all blockchains- currently having over 15000 reachable nodes active all throughout the world- serves as a prime example of a DLT that truly mirrors the ethos of decentralisation.[26] Bitcoin fulfils the core tenets of decentralization with its blockchain being immutable, trestles through by utilising 'proof-of-work' (PoW) for consensus, and transparent with all the transactions on its blockchain being verifiable through services such as BScscan.[27] Moreover, the initial coins were distributed through the mining of blocks- which could be carried out by anyone with a Graphic Processing Unit (GPU) available within Personal Computers- further implying/meaning that bitcoins were openly accessible/earn-able by the public. Furthermore, and in direct contrast to Solana, Bitcoin is leaderless and since its inception in 2008 has never experienced any outages. To enact any change or upgrade to the Bitcoin network requires over 51% of the nodes on the network to acquiesce. Some criticisms have arisen that make reference to the top 6 (centrally managed) mining pools that when combined amount to over 75% of the total computing power in Bitcoin- a fact which would allow them to validate or cancel transactions, conduct double-spending and create coins from thin air.[28] However, the cold-undisputed truth remains that Bitcoin has never, since its inception, witnessed any such collusion that has resulted in a 51% attack- therefore, for all intents and purposes, Bitcoin stands as the apotheosis of decentralisation.
Conclusion
The conveniences afforded through the proliferation of the internet have simultaneously given rise to increasing avenues of centralised control to both national governments and monolithic state companies. In fact, Twitter Founder Jack Dorsey himself has grown despondent at this centralised nature of the internet and recently announced plans to create a new decentralised platform to combat it- terming this as the new Web5.[29] However, this article has also made clear how DLTs and their underlying crypto assets provide a unique solution to countering the growing threat of centralisation. Truly decentralised networks cannot be stopped by the government through some obscure law because the only law in crypto is 'immutable computer code.' Neither can cryptocurrencies on these networks be confiscated as they are private assets truly owned by the individual key holder. Governments are aware that DLTs and cryptocurrencies are a frontier they do not exercise sovereignty over and are actively adopting stances to oppose them. Therefore, it can be said that the true test of a DLTs decentralised nature will be to observe how each of them respond to increasing censorship from state and tech influence. It is the author's opinion and belief that DLTs will remain relevant and continue to grow undeterred because digital assets and their underlying technology are firmly located at the heart of the next technological revolution that is reshaping the world across societies and economies.
---
[1] Andrews, Evan. 2019. "Who Invented The Internet?". HISTORY. https://www.history.com/news/who-invented-the-internet.
[2] Morgan, Steve. 2019. "Humans On The Internet Will Triple From 2015 To 2022 And Hit 6 Billion". Cybercrime Magazine. https://cybersecurityventures.com/how-many-internet-users-will-the-world-have-in-2022-and-in-2030/.
[3] Internetworldstats. 2022. "World Internet Users Statistics And 2022 World Population Stats". Internetworldstats.Com. https://www.internetworldstats.com/stats.htm.
[4] D'sa, Douglas Daniel. "How has China been using Artificial Intelligence (AI) to build a digital system of Social Control in East Turkistan (Xinjiang)?." (2021).
[5] Epifanova, Alena. "Deciphering Russia's "Sovereign internet law": Tightening control and accelerating the Splinternet." (2020): 10.
[6] Eyvazi, Mohammad Rahim, Safiye Rezaee, and Mohsen Mohammadi Khanghahi. "The role of the national information network in strengthening the independence and national security in the second step of the Islamic Revolution." Islamic Revolution Research 10, no. 4 (2022): 29-55. (double check this one)
[7] Williams, Martyn. 2022. "A Peek Inside North Korea's Intranet". North Korea Tech – 노스코리아테크. https://www.northkoreatech.org/2015/07/06/a-peek-inside-north-koreas-intranet/.
[8] Telford, Taylor. 2019. "Pinterest Is Blocking Search Results About Vaccines To Protect Users From Misinformation". The Washington Post. https://www.washingtonpost.com/business/2019/02/21/pinterest-is-blocking-all-vaccine-related-searches-all-or-nothing-approach-policing-health-misinformation/.
[9] Ghaffary, Shirin. 2020. "Facebook Is Taking Down Some, But Not All, Quarantine Protest Event Pages". Vox. https://www.vox.com/recode/2020/4/20/21228224/facebook-coronavirus-covid-19-protests-taking-down-content-moderation-freedom-speech-debate.
[10] Conger, Kate. 2021. "Twitter, In Widening Crackdown, Removes Over 70,000 Qanon Accounts (Published 2021)". Nytimes.Com. https://www.nytimes.com/2021/01/11/technology/twitter-removes-70000-qanon-accounts.html.
[11] Twitter. 2021. "Permanent Suspension Of @Realdonaldtrump". Blog.Twitter.Com. https://blog.twitter.com/en_us/topics/company/2020/suspension.
[12] The Zenon Team. 2020. "Network Of Momentum- Leaderless BFT Dual Ledger Architecture". https://github.com/zenon-network/zenon.network/releases/download/whitepaper/whitepaper.pdf.
[13] ​​Florian, Martin, Sebastian Henningsen, Sophie Beaucamp, and Björn Scheuermann. "Erasing data from blockchain nodes." In 2019 IEEE European Symposium on Security and Privacy Workshops (EuroS&PW), pp. 367-376. IEEE, 2019.
[14] Tulun, Teoman Ertuğrul. "SWIFT System Turns Into Economic Sanctions Instrument." (2022).
[15] Lau, Yvonne. 2022. "They Fled Russia With Little Cash. Here'S How Cryptocurrency Saved Them". Fortune. https://fortune.com/2022/03/30/russia-ukraine-war-cryptocurrency-sanctions-capital-controls-refugees-cash-oligarchs/.
[16] Taku, Nitasha, and Jeremy Merrill. 2022. "Ukraine Asked For Donations In Crypto. Then Things Got Weird.". Washington Post. https://www.washingtonpost.com/technology/2022/03/03/ukraine-cryptocurrency-donations/.
[17] Cernera, Federico, Massimo La Morgia, Alessandro Mei, and Francesco Sassi. "Token Spammers, Rug Pulls, and SniperBots: An Analysis of the Ecosystem of Tokens in Ethereum and the Binance Smart Chain (BNB)." arXiv preprint arXiv:2206.08202 (2022).
[18] Orji, Chloe. 2022. "Bitcoin Ban: These Are The Countries Where Crypto Is Restricted Or Illegal". Euronews. https://www.euronews.com/next/2022/04/27/bitcoin-ban-these-are-the-countries-where-crypto-is-restricted-or-illegal2.
[19] Varvello, Matteo, Inigo Querejeta Azurmendi, Antonio Nappa, Panagiotis Papadopoulos, Goncalo Pestana, and Benjamin Livshits. "VPN-Zero: A Privacy-Preserving Decentralized Virtual Private Network." In 2021 IFIP Networking Conference (IFIP Networking), pp. 1-6. IEEE, 2021.
[20] PTI. 2022. "Cryptocurrency Could Be Used For Money Laundering And Terror Funding, Says Indian Finance Minister". Business Insider. https://www.businessinsider.in/cryptocurrency/indian-finance-minister-says-that-cryptocurrency-could-be-used-for-money-laundering-and-terror-funding/articleshow/90933116.cms.
[21] Zheng, Zibin, Shaoan Xie, Hong-Ning Dai, Weili Chen, Xiangping Chen, Jian Weng, and Muhammad Imran. "An overview on smart contracts: Challenges, advances and platforms." Future Generation Computer Systems 105 (2020): 475-491.
[22] Yakovenko, Anatoly. 2017. "Solana: A New Architecture For A High Performance Blockchain V0.8.13". Solana.Com. https://solana.com/solana-whitepaper.pdf.
[23] Beach, Solana. 2022. "Dashboard | Solana Beach". Solanabeach.Io. https://solanabeach.io/validators. Accessed on 6th September, 2022.
[24] Nicolle, Emily, and Bloomberg. 2022. "Solana'S Sixth Outage This Month—And Founder'S 'Lol' Tweet—Frustrates Traders". Fortune. https://fortune.com/2022/01/25/solana-founder-anatoly-yakovenko-crypto-crash-blockchain-instability/.
[25] Watkins, Ryan. 2022. "Power And Wealth In Cryptoeconomies". Messari.Io. https://messari.io/report/power-and-wealth-in-cryptoeconomies.
[26] Bitnodes. 2022. "Bitnodes". Bitnodes.Io. https://bitnodes.io/. Accessed on 12th September, 2022
[27] Cernera, Federico, Massimo La Morgia, Alessandro Mei, and Francesco Sassi. "Token Spammers, Rug Pulls, and SniperBots: An Analysis of the Ecosystem of Tokens in Ethereum and the Binance Smart Chain (BNB)." arXiv preprint arXiv:2206.08202 (2022).
[28] Gervais, Arthur, Ghassan O. Karame, Vedran Capkun, and Srdjan Capkun. "Is bitcoin a decentralized currency?." IEEE security & privacy 12, no. 3 (2014): 54-60.
[29] Ramage, Jack. 2022. "Move Over Web3. Former Twitter CEO Jack Dorsey Wants To Launch Web5 Based On Bitcoin". Euronews. https://www.euronews.com/next/2022/06/15/move-over-web3-former-twitter-ceo-jack-dorsey-wants-to-launch-web5-based-on-bitcoin.
Competition in 5G Communication Network and the Future of Warfare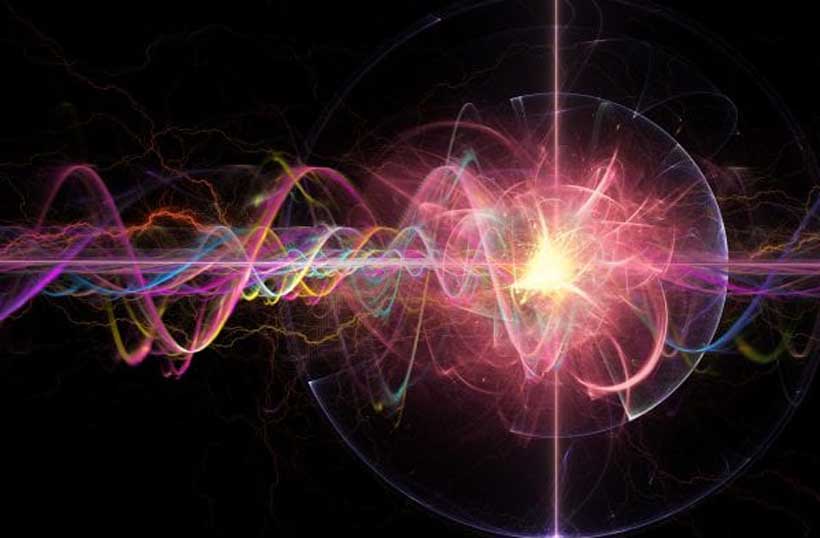 The present era is experiencing a shift from 4G (4th Generation) to 5G (5th Generation) networked communication. This shift will radically change all civil and defence communications. In future warfare, it is expected to develop an atmosphere of information or 'infosphere' for sharing real-time intelligence characterised by high-speed, low latency and increased bandwidth networks. This potential of 5G is believed to significantly impact the character and future of war. It will enable an agile and fast data communication service that will support the entire battlefield network in integrated and all-domain warfare. This support will allow the speedy transfer of all types of visual and textual data and information from one domain to another, increasing the speed of war. 5G would not only connect all domains of the battleground, but it would also link disconnected networks through network slicing. This will enable remote operations with more private, secure, and restricted access. Due to the super-fast speed of the 5G network, it can afford to carry out multiple isolated functions side-by-side.
5G would also enhance the operational capacity of autonomous military systems such as drones and Unmanned Aerial Vehicles (UAVs). Presently, the capabilities of autonomous military systems are restricted due to their limited onboard processing and data storage capacity; however, with 5G-enabled autonomous military systems, large sets of data, such as terrain maps stored on the cloud, can be downloaded in milliseconds. It is also expected that 5G might initiate the move towards fully autonomous systems due to accelerated networked response and action time. The improved real-time data, collected by the independent system in an autonomous military system through various networked sources and sensors, would be infused with AI and machine learning algorithms to identify, locate, and engage the target without human supervision. Due to such capability of 5G, many countries have shown progress in this arena.
The United States (US) and China have been competing to take the lead in 5G technologies. The major 5G telecoms in the US have deployed their initial nationwide networks. On the other hand, all cities in China and 87% of its rural areas have a 5G network. The Chinese defence forces are now focused on benefitting from 6G communication technologies to adapt to the demands of future warfare.
The US is expected to deploy 5G on its Forward Operating Bases (FOBs) as these are crucial points for collecting intelligence for launching and defending attacks. US troops also have access to 5G-enabled Android Team Awareness Kits that display data on a tablet or smartphone. Similarly, Chinese troops have also been provided with gadgets that will allow tracking of troops, terrain and intelligence on battlegrounds. China has also deployed 5G on the China-India border to monitor Indian military activities.
India has launched an initiative called 5G India (5Gi). Under this initiative, India has given the responsibility to establish end-to-end 5G test beds to research centres such as the Centre of Excellence in Wireless Technology (CEWiT) and the Society for Applied Microwave Electronics Engineering & Research (SAMEER), technical universities such as Indian Institute of Technology Madras, Delhi, Hyderabad, Kanpur and Bombay and Indian Institute of Science, Bangalore. The country is proactive in developing indigenous 5G communication networks. For this, it has provided competitive grants and has created a 5G Alliance Fund that would provide necessary financial assistance for 5G evolution. The Indian Army is also working to develop and deploy 5G networks to improve communication for its frontline forces, which could have implications for Pakistan.
The Ministry of Information Technology and Telecommunication has laid a roadmap for 5G in Pakistan. The Pakistani telecom operators, including PTCL, Telenor, Zong and Jazz, have successfully tested 5G in Pakistan. 5G was expected to be launched in 2023; however, progress were delayed due to political instability in the country. According to a study by the Pakistan Institute of Development Economics (PIDE), the exorbitant tax on phones and lack of availability of 5G enabled phones in Pakistan might hinder the evolution of 5G. Pakistan has also collaborated with China to facilitate the launch of 5G technology. China's technological support and the efforts of the telecom industry has been the key force behind 5G success in Pakistan. A similar roadmap can be adapted for other emerging technologies such as AI, cyber and space.
5G is a leap forward in complex communication networks. Although it will significantly enhance communication speed, it will neither diminish nor eliminate the importance of 4G and 3G networks. Instead, 5G will support other emerging technologies such as Cloud, Quantum Computing, the Internet of Things, etc. Each decade, the world will upgrade its generation of networks such as 6G and 7G. The deployment of 5G networks is the need of the hour, given the growing demand for connectivity. Therefore, this is a step in the right direction, and Pakistan must also get on board to quickly set up 5G network towers in the country.
The Development of Artificial Intelligence in China: Talent creation and comparison with U.S.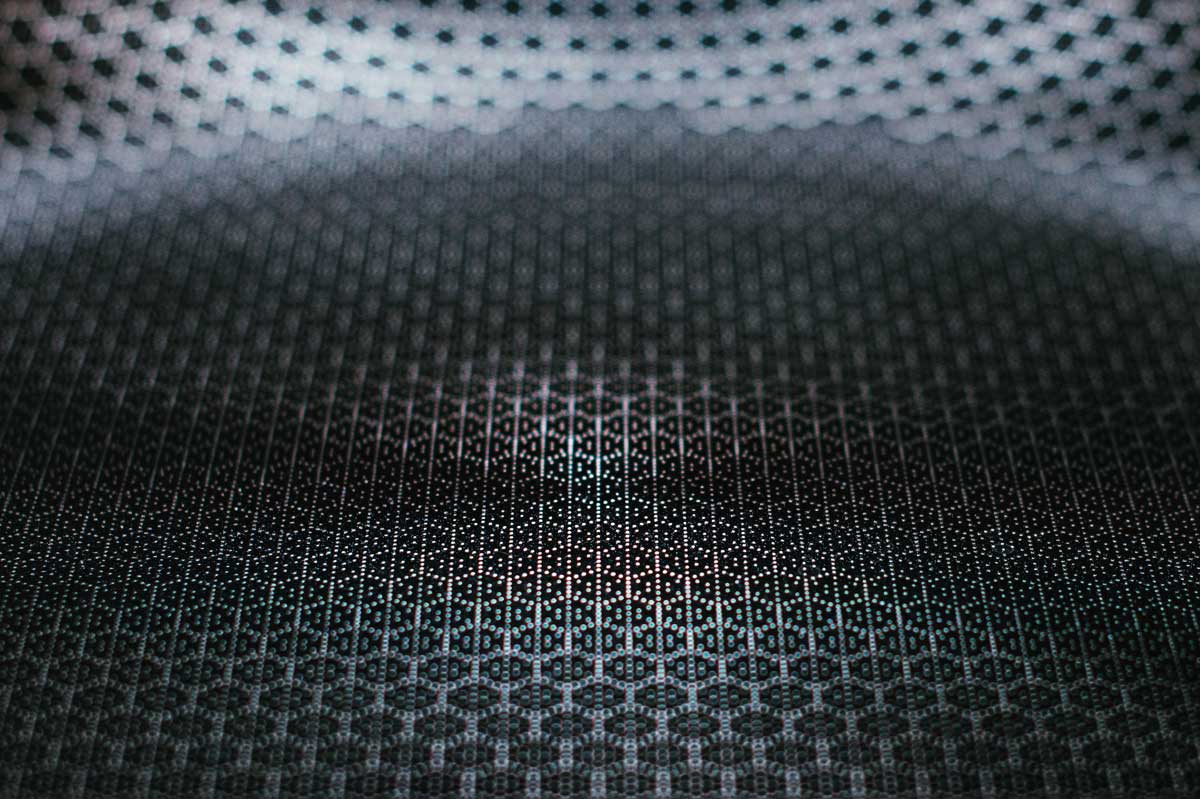 In the process of developing and implementing AI technology, we need to be pragmatic and orderly. AI education intensifies the driving force for developing the related technology and industry, and it is also the fundamental guarantee for nurturing and cultivating high-quality AI talents and for the sustainable development of related technology and industry. China's AI education initially created a subject teaching system, and curricula and courses at different levels were offered in universities such as computer science, intelligent science and technology, electronic information and automation. The existing problems of AI development in China and the basic construction of AI are inseparable from the education and training of AI experts. Only by nurturing and cultivating a sufficient number of high-quality AI talents can the smooth development of AI in China be ensured, so that it can climb to the top of international AI.
In terms of AI talent training, the State, Commissions, Ministries, and Departments have made and are making the following noteworthy suggestions:
1) increase AI talent training as a national educational priority.
Not long ago, AI-related playful and recreational activities promoted a wave of AI technology to promote economic and social intelligence in China. AI talents are the top priority in the construction activity to do a good job in planning development, mastering key technologies and promotion. Implementing all this requires high-quality talents. With a view to meeting this social demand, we need to comprehensively plan the training of high-quality AI talents and provide a guarantee for China's AI to enter a new period of opportunities for sustainable development.
We need to further improve the understanding of AI staff training, establish a comprehensive planning system to create experts and raise the level of preparation as a national educational priority.
2) Establish and standardise AI education at all levels.
According to market demand, we need to comprehensively standardise AI education at all levels and open various schools of a certain scale and proportion, including universities, vocational and technical colleges, AI institutes, technical schools. In China, the Ministry of Education comprehensively expands the current intelligent science and technology, as well as the professional environment, which supports its management. The same holds true for other major universities which are taking action to strengthen the academic teaching of AI, also through the establishment of post-graduate education in some related institutes, as well as spreading basic technologies to primary and secondary schools. The same applies to popular science courses, which provide various forms of extracurricular activities, as well as helping to nurture and cultivate the interest of students of all ages and schools. This is because the level of teachers, who standardise and organise the preparation of various teaching materials, has improved.
3) Multimodal and multi-channel training of high-quality AI talents.
Efforts are made in China to explore and search for various types of high-quality AI talents through multimodal and multi-channel ways, carrying out activities aimed at enhancing and perfecting market-oriented products, and having the experience to promote them. The competent government Departments provide relevant policy support, and State and private research institutes primarily carry out AI product innovation, so that AI science and technology staff perform their tasks comprehensively. Besides participating in research and development of AI products, the main task of schools and colleges is to provide high-quality knowledge resources at all levels Companies strive for excellence in the production of AI products, so that skilled technicians and workers can fully perform their roles. An incentive mechanism for AI experts is established to encourage a higher-level elite to stand out. University students, graduates and science and technology practitioners engaged in AI learning and development are encouraged to pursue AI technological innovation and entrepreneurship and provide the business fund support for their innovative ideas and prototype results.
4) Make full use of the Internet to nurture and cultivate AI talents.
Full use is made of the Internet technology to lend effective technical support to provide effective means for nurturing and cultivating AI talents. The high-level AI platform is used, in line with international standards, to create and improve the domestic AI network teaching platform, provide network education services for AI teaching at all levels, and offer auxiliary teaching tools for other courses.
Some scholars or entrepreneurs believe that China's AI technology level is already comparable to that of the United States of America. We need to scientifically and objectively evaluate the existing results. We also need to fully reaffirm the achievements and fully understand the shortcomings. Overestimating the existing AI achievements in China is neither realistic nor conducive to the healthy development of this industry.
The United States of America is now the country with the highest overall level of AI technology. Analysing the gap in AI between China and the United States of America helps to maintain a clear understanding. Many experts in the field of AI have pointed out that following the US theory in AI has meant that such applications and innovations are making the industry catch up quickly and regain ground. However, there is still a big gap with the United States of America in terms of basic theoretical research.
There are very few people carrying out basic theoretical research on AI in China. For example, the United States of America places brain science and other neurosciences at the top of research, while China's independent research and development capabilities in this area are relatively weak and there are gaps in discoveries and innovations. Furthermore, many articles on deep learning have been published in China, but little research is truly innovative in theory or has significant application value.
The Americans are already figuring out what the next AI will be, while such a study has not yet begun at full speed in China. This is the biggest challenge facing the country: it is a difficult problem, involving a wide range of aspects, which cannot be solved by one or two teams. This gap is largely due to the national academic evaluation system and the orientation of practical application. There is room for improving the university analysis criterion: it may take 5-15 years to fully catch up with the United States in the field of AI.
US companies invest a lot of money to train a group of pure high-level technical staff who, from the moment they obtain a PhD, will be recruited by companies and employed in research and development of pure AI technology. Not surprisingly, such an elite team, driven by scientific and technological interests and beliefs, is far ahead at world level in AI research. Few companies in China are willing to spend a lot of money to train a purely technical AI research team and there is also a lack of incentive mechanism within companies. The level of AI research in national universities is also far below the world-leading level. (11. continued)
The Development of Artificial Intelligence in China: Development points and projects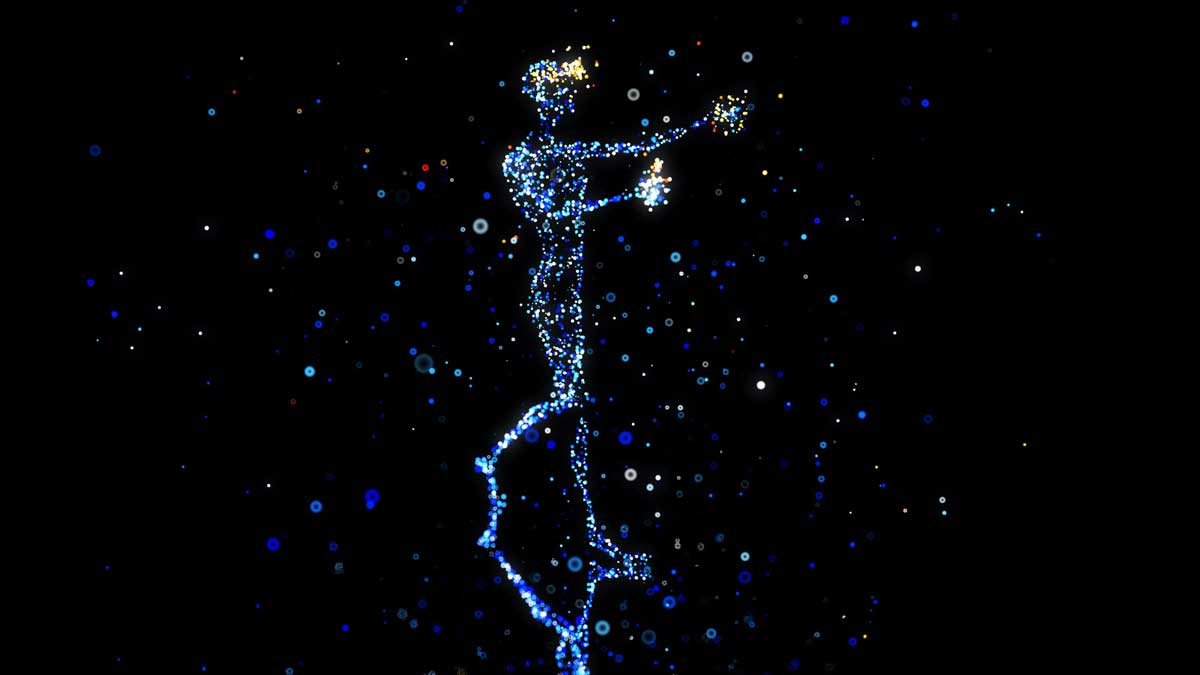 Making machines mimic or even surpass human intellectual behaviour and thinking methods has always been a scientific field full of rich imagination and great challenges. The recent great advances in Artificial Intelligence technology represented by driverless cars and the AlphaGo game have led to enthusiasm and a great deal of funding for the AI field. Considering the development bases, existing problems and opportunities of Chinese AI, strategic thinking on the progress of this industry is continuously proposed for discussion and decision-making reference.
The Internet+ action guidance opinions issued by the State Council have clearly stated that AI is one of the key development areas for the creation of new industrial models. Four Departments, in addition to the National Development and Reform Commission and the Ministry of Science and Technology, have jointly issued implementation plans for Internet+.
The development plan has been promoted in three main aspects and nine minor items. Smart homes, smart wearable devices and smart robots will all become key development support projects. The implementation plan clarifies the development priorities and support projects specific to the Artificial Intelligence industry, thus showing that this field has been raised to a national strategic level.
Considering the great attention paid by the State, increased investment in scientific research and an injection of dividends for talents are expected to accelerate industrial transformation, as facial recognition, language recognition, intelligent robots and other application segments will continue to expand and further promote their marketing.
AI has reached the peak of China's national strategy, and has shown the need to learn from the advanced Western countries' research practices to discuss, launch and implement the national plan.
In recent years, the United States of America, the European Union and Japan have successively launched numerous programmes and huge investment, covering future information technology, as well as medicine and neuroscience.
Faced with fierce international competition, China is learning from the experience of the above stated and other countries across disciplines and sectors. The agenda includes the implementation of a project that not only involves AI, but is also inseparable from life sciences, particularly neuroscience. This is so that greater resources can be concentrated on solving the most pressing social needs, such as the development of diagnostic and therapeutic methods for the prevention and treatment of brain diseases, in particular neurodevelopmental diseases, mental illnesses, early diagnosis and intervention in neurodegenerative diseases. The main research focus is on the principle of brain functioning and frontier fields relating to the prevention and treatment of major brain diseases.
As already seen, the foundation of AI involves mathematics, physics, economics, neuroscience, psychology, philosophy, computer engineering, cybernetics, linguistics, biology, cognitive science, bionics and other disciplines and their intersections. The subject of AI has a very broad and extremely rich research content, including cognitive modelling; representation, reasoning and knowledge engineering; machine perception; machine thinking and learning; machine behaviour; etc.
Various AI researchers study such content from different angles. For example, from the ones based on brain function simulation; on the application field and application system; on the system structure and supporting environment; on the distributed artificial intelligence system; on machine theorem demonstration; on uncertainty reasoning, etc. Chinese scholars have made some important achievements in machine theorem proving, hierarchical knowledge representation and reasoning, automatic planning, iris and speech recognition, extension, evolutionary optimisation, data mining (the process of extracting and discovering patterns in large datasets involving methods ranging from machine learning intersection to statistics and database systems), etc. In AI basic research, Chinese experts have great international influence. In general terms, however, the results are not sufficient, the scope is not broad and the overall influence needs to be further improved.
AI basic research is the cornerstone of sustainable development of the related technology, and only by laying sound foundations in it can we provide the driving force for the vigorous development and comprehensive upgrading in the field of its applications. AI basic research needs to be comprehensively strengthened. Innovative multidisciplinarity needs to be encouraged, and importance needs to be attached to it on a forward-looking basis.
The demand for software is an inexhaustible source of technological innovation. AI is considered the fourth industrial revolution. Its theme is three intelligences: factory, production and logistics. The main content of the Made in China 2025 plan is to establish a production line, adopt a management and operation model and start with the following five aspects: design, technology, production, service guarantee and management. The key role of AI technology in smart manufacturing can only be seen from the progress of these aspects.
The implementation of AI technology can be extended to all investment classes and subjects. For example, the intelligent development of technology applied to industrial and mining enterprises includes five points:
1) using intelligent machines (including smart robots) to replace work in hazardous, toxic, radioactive and other harmful environments and in heavy, arduous, repetitive, monotonous, high-altitude, dusty and other difficult conditions, to reduce the intensity of physical and mental work and protect workers (the health issue);
2) using AI technology to design factories and mines, production workshops, sections and equipment, as well as quickly optimise the design scheme and achieve the design intelligence of production;
3) implementing AI technology to fully achieve the production process;
4) developing an intelligent consultation and decision-making system: providing scientific advice, decision-making and management of the production process, and moving towards intelligent production and staff management;
5) researching and developing various expert systems for production planning: monitoring and control of the production process; intelligent fault diagnosis of production systems and equipment; and improvement of labour productivity and product quality.
AI developers combine the characteristics of various enterprises and promote Made in China 2025 and Internet + plans as an opportunity. They seize the historic opportunity of the second machine revolution, achieve AI and vigorously develop these fields. Smart technology and industry inject ideas into the "new" normal of the economy. There is a need to improve the research, development and innovation capabilities of AI technology in the industrial field; to develop high-level products and avoid low-result repetition and haphazard competition. We need to deepen the promotion and implementation of these technologies and make the smart industry bigger and stronger.
As a high-tech segment, AI needs to innovate policy mechanisms, management systems, market mechanisms, and performance transformation to provide an excellent environment for its and its industries' development and to accompany the healthy progress of initiatives.
Policies need to be introduced to encourage the implementation of AI in the promotion and market development of technology and to broaden the support of national policies, so that new funds and applications will be obtained and new technologies from the laboratory to the field be accelerated as soon as possible. (10. continued).