Europe Restricts Russian Travellers While Russia Opposes Tit-for-Tat Visa Requirements
The 7th Eastern Economic Forum held in Vladivostok, among others, seeks to address obstacles affecting tourism industry. Within the context of building internal tourism infrastructure, extra-budgetary investment is necessary for for its prompt realization. The Federal government and the Far East regional authority have also focused on this development programme these past years.
In general, unprecedented funding has been allocated to speed up the creation of tourism infrastructure. The government has provided the necessary conditions for the synergy of resources so that internal and foreign tourists can travel around at affordable prices and vacation in modern resorts and entertainment destinations.
But efforts have hit a number of setbacks, many political developments is sharply influencing aspects of the industry. Russia's inbound and outbound tourism virtually collapsed, first due to the two-year Covid-19 lockdown and now largely due to Ukriane crisis that has brought unto business landscape hefty sanctions. The aviation industry is still struggling to float and maintain normal standard operations.
At the Eastern Economic Forum, the session entitled "Travelling to the East: Opportunities for Investors and Tourists" panelists distinctively noted negative external factors the tourism industry and argued for measures for its recovery. Russian Federal Agency for Tourism (Rostourism) head Zarina Doguzova is advocating to a review of policies negatively impacting in the industry. She considers Foreign Affairs Ministry's consular services crippling the development of the tourism industry and that Russia is longer friendly due to its tit-for-tat responses to external countries.
Doguzova explained in an interview with Rossiya-24 (VGTRK) on the sidelines of the forum that the necessary measures to sustain the tourism including the launch of an electronic visa program for citizens of 52 countries, including those Russia has designated as "unfriendly" ones in the near future.
Russia earlier planned to launch e-visas for citizens of 52 countries, including European ones, she said. Certainly, there is the need to do some information work and launch an ad campaign. Many fear to visit us for various obvious reasons as a direct result of consistent confrontations and geopolitical changes.
"Foreign tourists help make dozens of billions of dollars around the world. These are big revenues which would stimulate the development of infrastructure and help create new jobs. It's strategically important to communicate our position to the world, so that tourists, citizens of countries whose governments are taking unfriendly steps toward our country, would have a chance to see Russia," Doguzova said.
Earlier during a meeting of the Russian State Council presidium dealing with the development of tourism on Septenber 6, Doguzova asked President Vladimir Putin to revisit the plans to launch e-visas for citizens of 52 countries, without following the reciprocity principle, which Russia usually sticks to as concerns visas.
Putin suggested elaborating on this proposal "without clinging to reciprocity." while addressing the forum session, Putin said Russia would not respond symmetrically to the European Union's decision to suspend the Visa Facilitation Agreement with Russia.
He expressed the desire developing the idea of expanding the practice of visa-free travel for citizens of specific countries, including those visiting Russia on organized group tours and further proposed developing bilateral cooperation on establishing a visa-free travel framework with foreign countries.
"I would suggest talking not about certain [nations with whom visa-free travel could be established]. Nothing should be imposed on anyone. One should just talk about cooperation on a bilateral track. As regards establishing visa-free travel on a bilateral basis in order to facilitate mutual visits, advice is needed from the Foreign Ministry," he said.
"In principle, I wouldn't be holding on to reciprocity in this case. I know the general principle that the Foreign Ministry has, which is the reciprocity principle. When it comes to serving our interests, all these principles should be used, where this is beneficial. If something creates obstacles for us, what are such principles for? One could be more flexible," Putin said.
Russians have restricted their foreign travel due to the current global changes especially confrontation between the United States, Europe and Russia. According to the European Council decision published in the EU Official Journal, the European Union members suspended the visa facilitation agreement between the European Union and Russia.
"The application of the Agreement between the European Community and the Russian Federation on the facilitation of the issuance of visas to the citizens of the European Union and the Russian Federation ('the Agreement') is suspended in whole as regards citizens of the Russian Federation, as from 12 September 2022," the statement says on its website. It is assumed that the cost of visas and terms of their registration will increase significantly, issuance of visas for tourist purposes will be the last priority of consulates.
Poland and Baltic states (Estonia, Latvia and Lithuania) have coordinated restrictions for Russians. In their statement, Poland and the Baltic states expressed concern "about the substantial and growing influx of Russian citizens to the European Union and the Schengen area through our borders. We believe that this is becoming a serious threat to public security and to the overall shared Schengen area," according to the European Commission.
Comparison of the US and Chinese economy
No doubt that the US is the largest economy, but, it is facing severe challenges and may not sustain this status forever. It is a natural cycle, nations work hard and rose to the peak and rule the other nations, sustain status quo for various duration, and then by one or another reason starts declining and pave ways for other nation to climb peak and become number one. It is an historic fact, which cannot be denied. One cannot win against the nature.
The US has been ruling the world after the World War II, and enjoyed supremacy, especially, after the disintegration of former USSR in 1991, the US enjoyed hegemony as a single superpower in the unipolar world for few decades.
However, the geopolitics has been changed, the US may not have realized, or not willing to accept it. But, the ground realities are evident and the US economy is falling sharply and losing its status of unique superpower and supremacy.
Below is the record of bankruptcy in US:-
1. Victoria's Secret declared bankruptcy.
2. Zara closed 1,200 stores.
3. La Chapelle withdrew 4391 stores.
4. Chanel is discontinued.
5. Hermes is discontinued.
6. Patek Philippe discontinued production.
7. Rolex discontinued production.
8. The world's luxury industry has crumbled.
9. Nike has a total of $23 billion US dollars preparing for the second stage of layoffs.
10. Gold's gym filed for bankruptcy
11. The founder of Airbnb said that because of pandemic, 12 years of efforts were destroyed in 6 weeks.
12. Even Starbucks also announced to permanently close their 400 stores.
13. WeWork isn't in a great spot either
14. Nissan Motor Co. may close down in USA
15. Biggest Car Rental Company (Hertz) filed for bankruptcy – they also own Thrifty and Dollar
16. The biggest Trucking company (Comcar) filed for bankruptcy – they have 4000 trucks
17. Oldest retail company (JC Penny) filed for bankruptcy – to be acquired by Amazon for pennies
18. The biggest investor in the world (Warren Buffet) lost $50B in the last 2 months
19. The biggest investment company in the world (BlackRock) is signaling disaster in the world economy – they manage over $7 Trillion
20. Biggest mall in America (Mall of America) stopped paying mortgage payments
21. Most reputable airline in the world (Emirates) laying off 30% of its employees
22. US Treasury printing trillions to try to keep the economy on life support
23. Estimated no. of retail stores closing in 2020 – 12,000 to 15,000. The following are big retailers that have announced closing: – J. Crew, – Gap, – Victoria's Secret, – Bath & Body Works, – Forever 21, – Sears, – Walgreens, – GameStop, – Pier 1 Imports, – Nordstrom, – Papyrus, – Chico's, – Destination Maternity, – Modell's, – A.C. Moore, – Macy's, – Bose, – Art Van Furniture, – Olympia Sports, – K Mart, – Specialty Cafe & Bakery, and many more.
Unemployment claims reached an all-time high of 38+ million – unemployment is over 25% (out of 160 million of workforce, close to 40 million are jobless). With no income, consumer demand is falling drastically and the economy will go into a free fall.
Of course COVID-19 has adversely impacted on the global economy including the US, but, more importantly. The US military operations, misadventures, overseas military bases, unnecessary confrontations, and war craze has costed heavily and harmed its economy severely. Only the miracles can save the US, otherwise its downfall is under process and declining accelerated.
On the other hand, China is making positive developments, despite of COVID-19, and slightly deterioration, yet the economic indicators are encouraging. China's foreign exchange reserves totaled 3.0549 trillion U.S. dollars at the end of August, down 49.2 billion U.S. dollars from July, data from the State Administration of Foreign Exchange showed Wednesday.
"Cross-border capital flows were rational and orderly, and supply and demand in the domestic foreign exchange market remained generally balanced," said Wang Chunying, deputy director and spokesperson of the administration.
Wang attributed the decrease in foreign exchange reserves to factors including exchange rate conversion and asset price changes. On the global financial market, the U.S. dollar index rises and the price of global financial assets declines under the influence of monetary policy expectations and the macroeconomic data of major countries.
Deeming the external situation complex and grim at present, Wang said the global financial market registers strong fluctuations amid increasing pressure on the global economy.
China has kept its economy operating in an appropriate range by effectively coordinating epidemic prevention and control with economic and social development, while implementing a raft of policies on stabilizing the economy. This helps keep its forex reserves generally stable, Wang added. Its domestic market is huge and can compensate any loss from international market. The pace of development within China is huge, which keep the economy moving on. More companies are appearing the top 500 fortunes, against the US companies are decreasing gradually.
China is emerging as a role model for many developing nations and is being followed by few countries. Chinese model is based on win-win cooperation, no aggression, no war, no occupation, no colonialization, no interference into other's domestic affairs. It is a perfect peaceful development model and a precedence for the civilized world.
The Black Sea Grain Initiative: What it is, and why it's important for the world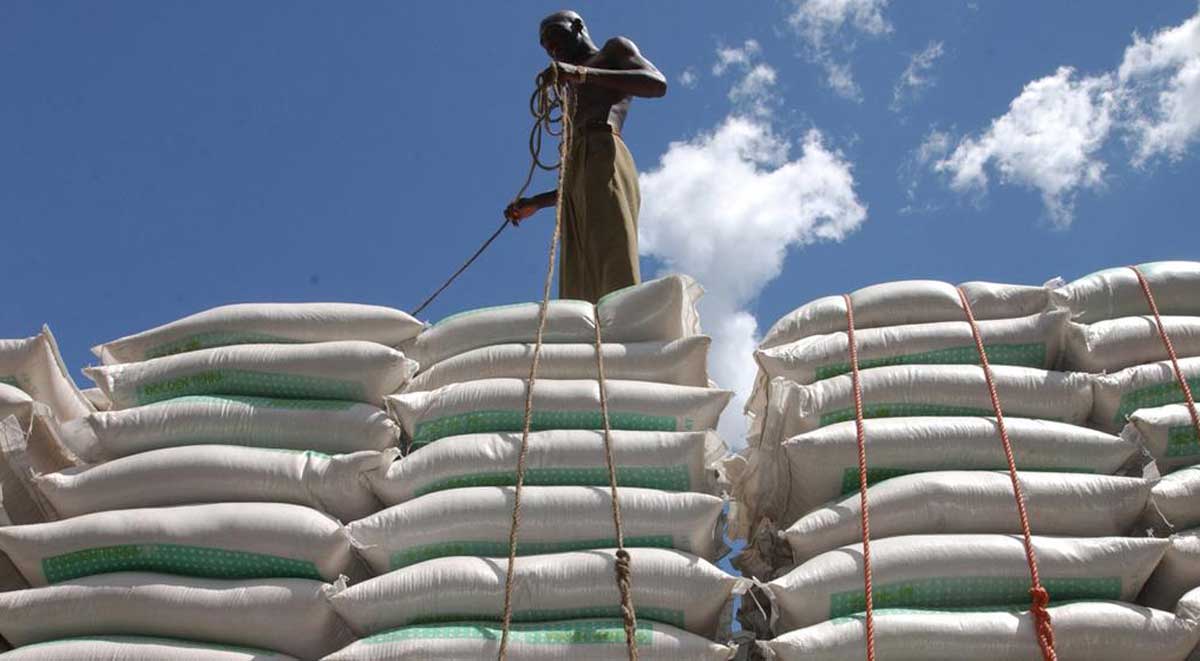 Since Russia's invasion of Ukraine began, exports of grain from Ukraine, as well as food and fertilizers from Russia, have been significantly hit. The disruption in supplies pushed soaring prices even higher and contributed to a global food crisis. The Black Sea Grain Initiative, brokered by the United Nations and Türkiye, was set up to reintroduce vital food and fertilizer exports from Ukraine to the rest of the world. Here are some key points to understand.
1) A deal to get vital supplies moving again
Ukraine, one of the world's largest grain exporters, normally supplies around 45 million tonnes of grain to the global market every year but, following Russia's invasion of the country, in late February 2022, mountains of grains built up in silos, with ships unable to secure safe passage to and from Ukrainian ports, and land routes unable to compensate.
This contributed to a jump in the price of staple foods around the world. Combined with increases in the cost of energy, developing countries were pushed to the brink of debt default and increasing numbers of people found themselves on the brink of famine.
On 22 July, the UN, the Russian Federation, Türkiye and Ukraine agreed the Black Sea Grain Initiative, at a signing ceremony in the Turkish capital, Istanbul.
The deal allowed exports from Ukraine of grain, other foodstuffs, and fertilizer, including ammonia, to resume through a safe maritime humanitarian corridor from three key Ukrainian ports: Chornomorsk, Odesa, and Yuzhny/Pivdennyi, to the rest of the world.
To implement the deal, a Joint Coordination Centre (JCC) was established in Istanbul, comprising senior representatives from the Russian Federation, Türkiye, Ukraine, and the United Nations.
According to procedures issued by the JCC, vessels wishing to participate in the Initiative will undergo inspection off Istanbul to ensure they are empty of cargo, then sail through the maritime humanitarian corridor to Ukrainian ports to load. The corridor is established by the JCC and monitored 24/7 to ensure the safe passage of vessels. Vessels on the return journey will also be inspected at the inspection area off Istanbul.
2) Millions of tonnes are leaving Ukraine
Shipments monitored by the Initiative began leaving from 1st August. By the end of the month, over 100 ships, laden with more than one million tonnes of grain and other foodstuffs, had left Ukraine. By mid-September the JCC reported that some three million tonnes had left Ukraine, signalling positive progress. It is hoped that, eventually, up to five million tonnes will be exported monthly.
According to UN figures, 51 per cent of the cargo so far (as of mid-September) has been corn, 25 per cent wheat, 11 per cent sunflower products, six per cent rapeseed, five per cent barley, one per cent soya beans, and one per cent other foodstuffs.
3) Around one third of shipments are going directly to lower income countries
A 25 per cent of the cargo has gone to low and lower-middle income countries. Egypt (8 per cent), India and Iran (4 per cent each), Bangladesh, Kenya and Sudan (2 per cent each), Lebanon, Yemen, Somalia, Djibouti (1 per cent each), and Tunisia (less than one per cent)
This includes UN-chartered vessels delivering humanitarian food assistance – World Food Programme (WFP) purchased wheat – to the Horn of Africa and Yemen. Two UN-chartered ships have already left Ukraine, while another two are expected soon. WFP had so far purchased 120,000 metric tonnes of wheat to support humanitarian relief in the Horn of Africa, Yemen and Afghanistan.
The first WFP-chartered vessel docked in Djibouti on 30 August to support the drought response in the Horn of Africa. A second UN-chartered vessel, loaded with 37,500 metric tons of wheat, sailed on 30 August and docked in Türkiye on 3 September, where the wheat will be milled to flour.
This flour will then be loaded onto a different ship that will head to Yemen to support the World Food Programme's humanitarian response there. The third and fourth WFP-chartered vessels will also supply wheat to relief operations.
Some 25 per cent of grain has gone to upper-middle income countries – including Türkiye, China and Bulgaria; and 50 per cent to high-income countries like Spain, Netherlands, Italy, Republic of Korea, Romania, Germany, France, Greece, Ireland, and Israel.
The UN points out that all of the grain coming out of the Ukrainian ports thanks to the Initiative benefits people in need, as it helps to calm markets, and limit food price inflation.
All ship movements can be found on the Black Sea Grain Initiative website, which also contains useful facts and figures.
4) Food prices are coming down
There are strong signs that the Initiative is succeeding in one of its key aims, getting food prices down.
At a press briefing in mid-September, Rebeca Grynspan, the Secretary-General of the UN trade agency, known as UNCTAD, and Amir Abdulla, the UN Coordinator for the Black Sea Grain Initiative welcomed the fact prices have come down five months in a row: the Food Price Index has decreased nearly 14 per cent from its peak in March of this year.
Mr. Abdulla explained that falling prices meant that those who had been hoarding grain, in the hope of selling at a greater profit, were now selling, which meant that there is now more food supply in the markets, leading to further price drops. Ms. Grynspan, who is also coordinator of the UN global Task Team set up to help support countries deal with the triple economic shocks worsened by the effects of the war in Ukraine, pointed out that this is making a huge difference in a global cost of living crisis.
Globally, a record 345 million people in more than 80 countries are currently facing acute food insecurity, while up to 50 million people in 45 countries are at risk of being pushed into famine without humanitarian support.
In August, WFP Executive Director David Beasley declared getting the Black Sea Ports open to be "the single most important thing we can do right now to help the world's hungry". He warned that, whilst this would not, on its own, stop world hunger, bringing Ukrainian grain back on global markets would improve the chance of preventing the global food crisis from spiralling even further
5) Ongoing collaboration is necessary for continued success
The UN is acutely aware that keeping shipments sailing smoothly out of Ukrainian ports will require the continued collaboration of Ukraine and Russia. Mr. Abdulla has praised the "collaborative spirit" between the parties to the Initiative. He also noted the special role that Türkiye and the UN are playing in keeping the process moving.
However, with no clear end in sight to the war, the future is uncertain.
The current Initiative may extend beyond its initial 120 days after the signing date of 22 July, if parties so choose. Thoughts at the JCC team in Istanbul are already turning to the extension of the deal. Mr. Abdulla remains positive, expressing his hope that "with the UN's mediation efforts, it won't really be a matter for discussion".
Cross-Regional Cooperation via Entrepreneurship; a possibility?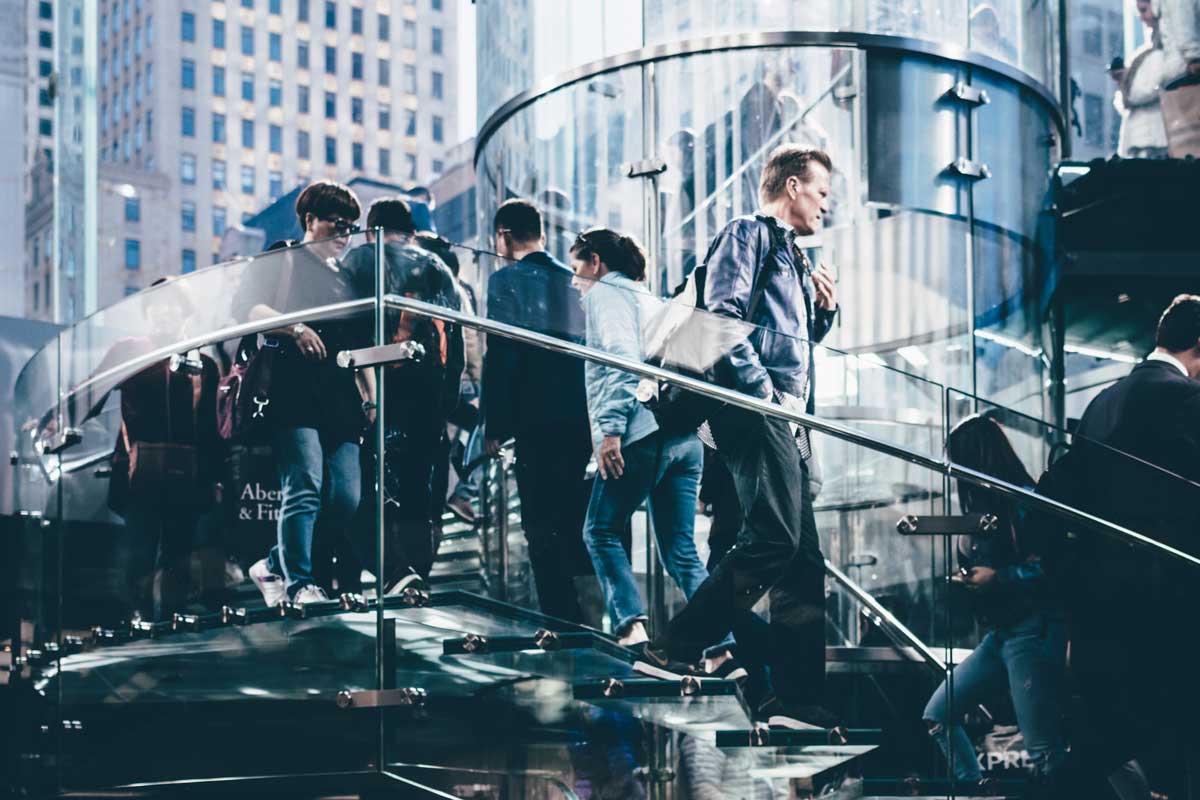 In the contemporary times, a diverse section of people quitting their jobs to find their true potential via entrepreneurship. It is a new form of employment where people no longer depend on the traditional means of employment but rather create their own streams of generating capital. Generally, an entrepreneur is an innovator who pitches an out-of-the-box solution to a complex societal problem, combines it with his skill set and brings solution-oriented business models to the market. The true spirit of Entrepreneurship thus lies in what is the organized combination of capital, labor, ideas and technology, fueled by engine of its growth which is a dedicated leadership and management.
Countries today rely heavily on creative minds capable of taking action by inventing novel approaches to solve societal concerns. Start-up enterprises, in particular, are multiplying in order to address key issues in their communities such as unemployment, migration, and political instability. In doing so, these start-ups also serve as a catalytic agent and contribute to the economic development and industrialization of the country. However, as the world becomes more interconnected in the wake of globalization, the global issues are adopting a more complex outlook. In this rundown, it is necessary for the world leaders to tackle these challenges with more apt solutions and look beyond their borders, and this is exactly where entrepreneurship plays a paramount role – as seen lately within the mini-laterals.
The Unique Selling Product
In recent past, there has been an evident rise in mini-laterals/QUADS. The fashion of these mini-laterals began to appear with the increasing success of the Indo-pacific QUAD which shifted the power paradigm from the Atlantic to the East. In parallel, another significant Middle Eastern Quad also took shape, known as the I2U2. The first summit of I2U2 grouping—comprising of India, Israel (I2) and US, UAE (U2)—took place virtually on Thursday, 14 July 2022, during US President Joe Biden's visit to Israel. The joint statement released after the summit stated:
"This unique grouping of countries aims to harness the vibrancy of our societies and entrepreneurial spirit to tackle some of the greatest challenges confronting our world, with a particular focus on joint investments and new initiatives in water, energy, transportation, space, health, and food security."

The heads of government of India, Israel (I2) and US, UAE (U2) during their virtual meeting pledged to tackle the challenges confronting today's world with the combined spirits of entrepreneurship. It is noteworthy that the spirits of entrepreneurship are the USP—Unique Selling Product—of this grouping. Against the backdrop of war between Russia and Ukraine, there has been disruption in world food prices and supply chains, as both export quarter of the world's wheat. Thus, with the vision to tackle food shortages in South Asia and Middle East, the UAE during the summit has pledged to develop a series of food parks worth $2Billion in India. The project intends to use green technologies to conserve fresh water, retain renewable energy sources, and reduce food waste. Being an agrarian economy, constituting a total of 42% employment, India will make available its land and farmers for the sound execution of the project. Concurrently, the private sectors in the US and Israel will provide technology related services to the initiative.
It is evident that the cross-regional cooperation between this mini-lateral is by and large facilitated by entrepreneurship. For instance, Israel owns 214 AgriTech startups which are going to be the leading tech service providers to the 'Food Park' Initiative launching in India. On the other hand, India has the third largest start-up ecosystem in the world and has been able to create 40,000 employment opportunities over the year. The United States in parallel is home to the well-known Silicon Valley – world's largest bastion of tech-oriented startups and lastly, UAE too is picking up pace to tackle the challenges of the fourth Industrial Revolution via the application of robust technology. Thus, with economic cooperation at the heart of this QUAD, the idea of building partnerships and tackling issues via tech startups is a win-win situation because startups derive innovation and economic growth through their unique business models.
Cross-regional cooperation
The basis of this cross-regional collaboration was laid down five years before this mini-lateral officially met in July, 2022 as a Middle Eastern Quad. It was during Narendra Modi's 4-day visit to Israel during 2017 that, the Indiaspora made a high-level delegation appearance with its members from the US and India. The delegation's visit was aimed at holding trilateral meetings in the realm of innovation ecosystem; mainly the entrepreneurship and venture capital. It was during this meeting that the idea of building a hi-tech triangle was proposed, encompassing the entrepreneurial potential of Tel Aviv, Bengaluru and Silicon Valley. However, what preceded the success of this trilateral alliance was the gathering among the entrepreneurs, government officials and investors of the former at NASSCOM's tech-triangle summit.
Consequently, it was this former trilateral alliance that gave birth to the now established Quadrilateral I2U2 but, what further nurtured the viability here was the inclusion of UAE in the grouping. Nevertheless, the UAE has already been in close alliance with the Israeli entrepreneurial industry through initiatives like Synaptech Capital and UAE-Israel innovation office. Consequently, this fusion of Israeli technology with the Emeriti's remarkable business ecosystem provides an opportunity for an accelerated regional economic development.
A possibility?
Resultantly, the alliances formed on the basis of entrepreneurship vis a vis innovative spirits have proven to be contributing well to the economic advancement and automation of many countries. Entrepreneurship over the years has seen a rapid boom even amidst Covid-19. However, the significant element in this rise could be the cross-regional cooperation among countries that could further augment not only country-relations but also boost the global GDP. Nevertheless, it is important for the alliances built on the basis of promoting innovation to remain firm on their stance. For instance, the formation of Indo-Pacific QUAD was perceived more or less likely to be a containment policy for China. However, in case of I2U2, it appears to be more unifying in terms of economic cooperation.
In any event, if the four countries put their focus entirely on the six identified dimensions, the alliance could succeed in myriad ways. Thus, it is necessary to note that, I2U2 seems to have a plethora of potential, with an increased ratio of rewarding outcomes. For instance, the UAE is luring start-ups, and is prepared to invest large sums of money. In contrast, the United States has immense capabilities in every imaginable domain; India has enormous human resources; and Israel has advanced technology in myriad fields. But, the stakes lie with UAE and Israel, being the key beneficiaries, to uphold the interests of the US and India and justify the continuation of this partnership.