World Bank Supports Indonesia's Agriculture Sector to Become More Resilient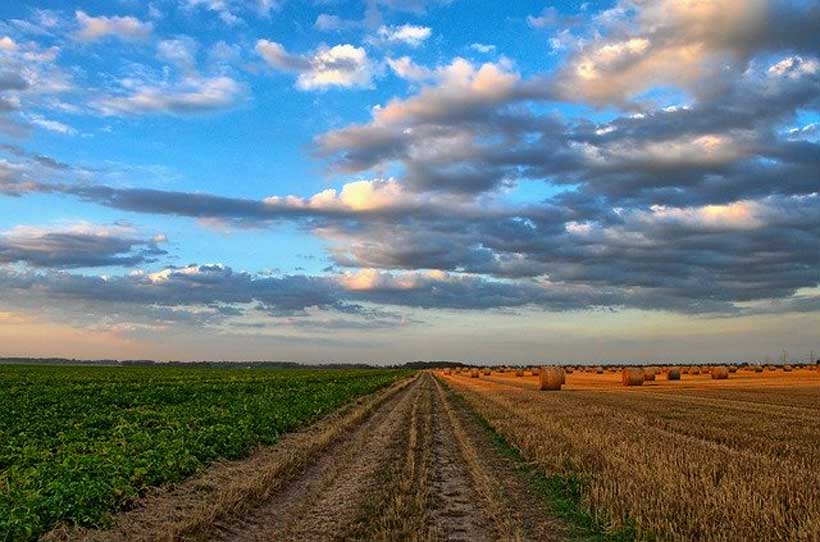 The Government of Indonesia will develop models for supporting sustainable and inclusive agriculture value chains in nine selected locations through the Agriculture Value Chain Development (ICARE) project. This US$100 million project was approved by the World Bank's Board of Executive Directors on June 9, 2022 and became effective on September 5, 2022. The project aims to help strengthen value chain in selected agri-zone clusters and to strengthen Ministry of Agriculture's institutional capacity to provide catalytic support to stakeholders.
"The Ministry of Agriculture is currently prioritizing five key areas to support food system development, namely production capacity enhancement, diversification, logistics, agriculture modernization, and export promotion. We are also accelerating the transformation of the agricultural sector by strengthening technologies and digital approaches in agriculture and food systems. This project will cover all those aspects, which will enable the creation of more producer companies, transitioning them into modern businesses. The Government can then replicate the project approach at the national level to improve our farmers' welfare, and subsequently become a more prosperous country", stated Syahrul Yasin Limpo, Minister of Agriculture of the Republic of Indonesia.
Around 43 percent of Indonesia's population reside in rural areas and close to 29 percent of the Indonesian workforce work in the agricultural sector. Primary agricultural production accounted for 13.7 percent of GDP in 2020. Agribusinesses, comprising agro-input, agro-processing, agro-trading, agro-logistics, food retail and wholesale, employ significant workforce in the manufacturing and services sectors. They are crucial for meeting the rising demand of food and agro-industrial products, particularly amid the threat of food insecurity.
While rising demand for diversified and higher-value products presents a huge opportunity for Indonesia's agri-food sector, at the same time the sector needs to navigate a set of increasingly complex challenges. Although approximately 10 percent of agricultural households are female-headed, and that women represent 24 percent of farmers, women usually own a smaller landholding size, compared to men. Around half of Indonesian farmers are smallholders – earning an average of US$3.2 per day, and they are vulnerable to climate shocks. On the other end, food prices in Indonesia – especially for high nutrition commodities such as fruits and vegetables, are the highest in the region. This is due to factors such as high costs of production, processing and distribution and high food losses along the supply chain due to insufficient connectivity and logistics infrastructure.
The ICARE project is designed to provide integrated and site-specific support for the development of viable value chain models in selected agricultural clusters to help farmers adapt to changing climate and to reduce the carbon footprint of the selected value chains. It is also aimed at strengthening public and private sector institutional capacity to promote climate-smart agriculture and value chains in the targeted project locations. A strong learning and knowledge management component will ensure that successful models supported by the project are well-documented to foster replication and scaling up.
"The World Bank applauds efforts of the Ministry of Agriculture to address challenges associated with small and fragmented land holdings and to make farming more profitable for smallholder farmers. We welcome the work on strengthening digital technologies and approaches, and focus on sustainable agriculture and food systems. Transforming the agricultural sector by shifting from supply-driven production to one that is more responsive to market demand and farmers' needs is essential," said Satu Kahkonen, World Bank Country Director for Indonesia and Timor-Leste. "Through carefully-designed support, the project will increase women's participation in cooperatives and ensure that women benefit from technologies disseminated through the project."
ICARE is well-aligned with Indonesia's national policy frameworks and high-level commitments. The project supports the development of Korporasi Petani – farmer economic institutions with legal entities – prioritized by President Joko Widodo as a 'major project' in the National Medium-Term Development Plan (RPJMN) 2020-2024. By supporting climate-smart agriculture, this project contributes to Indonesia's Nationally Determined Contributions (NDC) 2021 for climate change mitigation and adaptation, as well as Indonesia's Long-Term Strategy for Low-Carbon and Climate Resilience 2050.
The project also aligns with the World Bank FY 21-25 Country Partnership Framework (CPF) to improve agriculture and natural resources-based livelihood, while mainstreaming the three cross-cutting themes of the CPF – digitalization, gender, and climate change. By supporting smallholder farmers, this project addresses the World Bank Group's twin goals of alleviating poverty and boosting shared prosperity.
YouTube for business: how to be successful and grow your audience
When should you start using YouTube for your business? Right now! If you see this article, it's a sign for you that it is your time to enter this social network and get the most out of it! Buy 500 views to begin building the brand presence on YouTube and make a difference in your industry. This platform holds second place for daily visits, people spend lots of time there and of course, they would like to see brand content of high quality. In this article, you will find effective tips for brand promotion on YouTube.
Work On Your Naming
To attract the right audience to your videos you have to name them properly. Make your video titles inviting and promising, yet don't make them look like clickbait that doesn't refer to the actual content. Give your viewers a hint on what your video is about and how the information is presented, and that will be your success. Of course, your titles have to be keyword-rich to use all the power of YouTube categorizing algorithms. We recommend keeping your video title around 50 characters for the sake of it being completely visible on the web and mobile interface.
Improve Your Optimisation
YouTube is connected with Google, and it's not a surprise that videos from this platform appear in Google search results. The task for you here is to make your video a perfect match for certain keywords that users type in when they look for something online. For example, if you sell clothes, you need to create a set of keywords, tags, and other data that will refer to your brand. For the industry mentioned, you would be likely to choose terms that are naming your items and related to fashion in general.
Pro tip: for a better result, you should also include the most relevant keywords verbally in your video. The scenario for it that is filled with industry terms that describe your brand, will for sure increase your rating in search results.
Investigate Audience's Interests
To gain popularity and promote your product successfully on YouTube you have to find out what users want and expect to see. Take a good look at the prominent industry influencers on YouTube and examine user behavior. Pay close attention to comments and reaction balance. With this simple research, you will understand where you must start, but for better performance, you must monitor your progress constantly, to make quality improvements. YouTube has analytical tools that are built into its basic functionality, however, using some additional tools will be a good idea if you want to dive deeper into your research.
Nurture A Community
The factor that makes social media so extremely addictive for users (and effective for businesses) is the possibility to socialize. What a surprise, huh? And being social is a way to win the attention of many customers. Responding and liking the comments is basic, and you must do more for an astonishing result. Use all forms of interacting with users and motivate them to engage with your content actively, so the algorithms will rate your content higher. Engagement and user activity are vital for growth, so you should concentrate your efforts on improving them if you want faster and more stable growth on YouTube. Establishing strong and loyal relations with your audience is a key to better visibility of your brand.
Make Custom Thumbnails
This small picture is the first visual hook to catch your potential viewers and customers on. You will be surprised to find out how effective custom thumbnails can be. Never use the default option for thumbnails – it simply takes a random screenshot from the video, and this is in no way engaging. Luckily you can upload your thumbnails and impress your potential viewers from the start. Also, making custom thumbnails shows your professionalism and devotion to the content quality.
Don't make too detailed and complicated designs
Aim for fewer details that are distinctly visible minding the real size of YouTube thumbnails
Add a short text, which must be keyword-rich
Provide a similar recognizable design for all your pictures.
Authentic Visuals
The design of your channel and your videos must correspond to the branding that you have. All visual features that you can upload on YouTube have to make your brand easy to remember and recognize later. So, develop a set of details that will mark your content and underline your brand. Logo and basic colors, and minimalism in general work the best, because this way the content is not overloaded with distractions. However, you should add a pinch of your personal charm to it, especially if your brand is strongly biased toward your personality. Another good option is to mark your industry. For example, if you knit or crochet, adding thematic illustrations can be complementary to your blog, and the same can be applied to any other industry.
Remember Your Older Content
With time, video topics can overlap, so it can be wise to give users the opportunity to discover more details about the niche. The easiest way to improve your statistics on YouTube is to offer people to check it out. Cross-promote your older content with the end screen, or link in your video description, and also give viewers a verbal reminder about other vids for a similar topic. This works well if you don't have enough content to unite in a playlist, or if you have a lot of cross-related videos. Avoid promoting content that is not relevant anymore – in the short term it will give you an increase in your view statistics, but in the long term, it will cause irritation and loss of trust to you.
Run A Contest
Materialistic motivation is a bald way to drive attention to your brand. People like free stuff and presents, and they also like participation in various activities like contests and giveaways. Give them what they want! Set simple rules that don't require too many actions. For example, you can make a contest where users can vote for the funniest comment or so… Basically anything that comes to your head! Offer a decent prize and with a statistical increase, you will also raise the loyalty of your audience.
Use Calls To Action
A call to action, or CTA, is a simple yet effective way to increase engagement on your profile. Yes, sometimes you have to ask people to do things, especially at the beginning of your career. People often forget to like or comment on the video even if they intended to do that. So, dropping a small reminder is totally a thing. Use calls to action somewhere around the first 5 minutes of your video. The only type of call to action that can be effective at the end of the video is offering more content to check out.
Conclusion
Promotion of a brand on YouTube requires time and devotion. But being patient and working tirelessly on your content quality, offering real value and entertainment to the audience will pay off with their attention and popularity. Experiment with your strategy and watch your statistics constantly and closely – the recipe of perfect content making will come to you soon.
Additional World Bank Financing to Strengthen Social Programs in Buenos Aires Province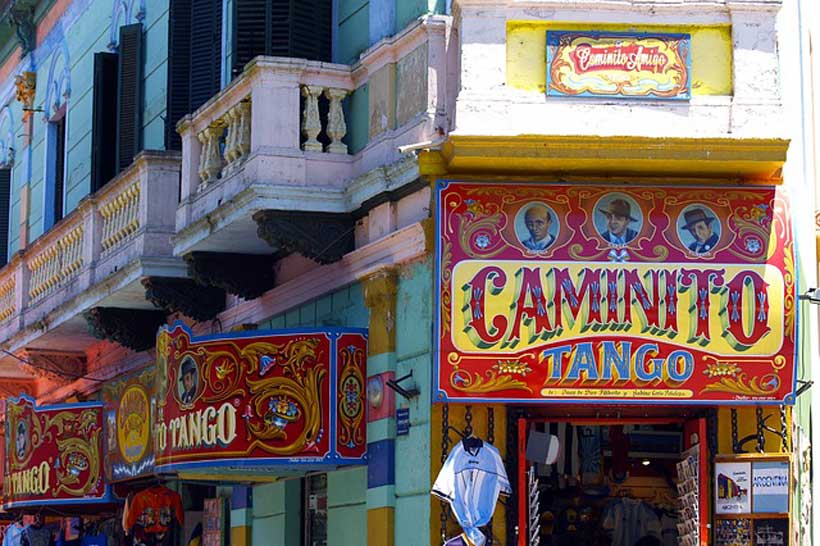 The World Bank Board of Directors approved a US$ 50 million loan to support social safety net programs in Buenos Aires Province. These include the electricity social tariff and food assistance programs, which reach over 1.7 million people.
"The approval of this new program is crucial for strengthening support to contain vulnerable sectors in Buenos Aires Province. The cycle of recession, pandemic and war has greatly impacted the province and requires a variety of support measures," said Sergio Massa, Argentina's economy minister.
"Strengthening food security and access to electricity helps reduce the vulnerability of the poorest households. This new project is part of the World Bank's comprehensive assistance to Argentina, which, with financing of US$ 2 billion, contributes to government efforts to reduce the impact of the crisis," said Jordan Schwartz, World Bank Director for Argentina, Paraguay and Uruguay.
The project will finance the Más Vida food program, created during the Covid-19 pandemic, which provides direct cash transfers through debit cards to vulnerable populations and those with pre-existing health conditions. Currently, this program reaches 114,000 people.
Additionally, this financing will mitigate the impact of the measure to reduce energy subsidies nationwide on 1.6 million vulnerable users and 189,000 households in informal settlements connected through community meters. The program will also support the province in improving the management of the electricity social tariff scheme.
The additional financing for the Social Safety Nets for Vulnerable Populations in the Province of Buenos Aires is a variable spread loan, with a maturity period of 17 years and a five-year grace period.
Economic Corridor to Boost Regional Trade and Growth through Lao PDR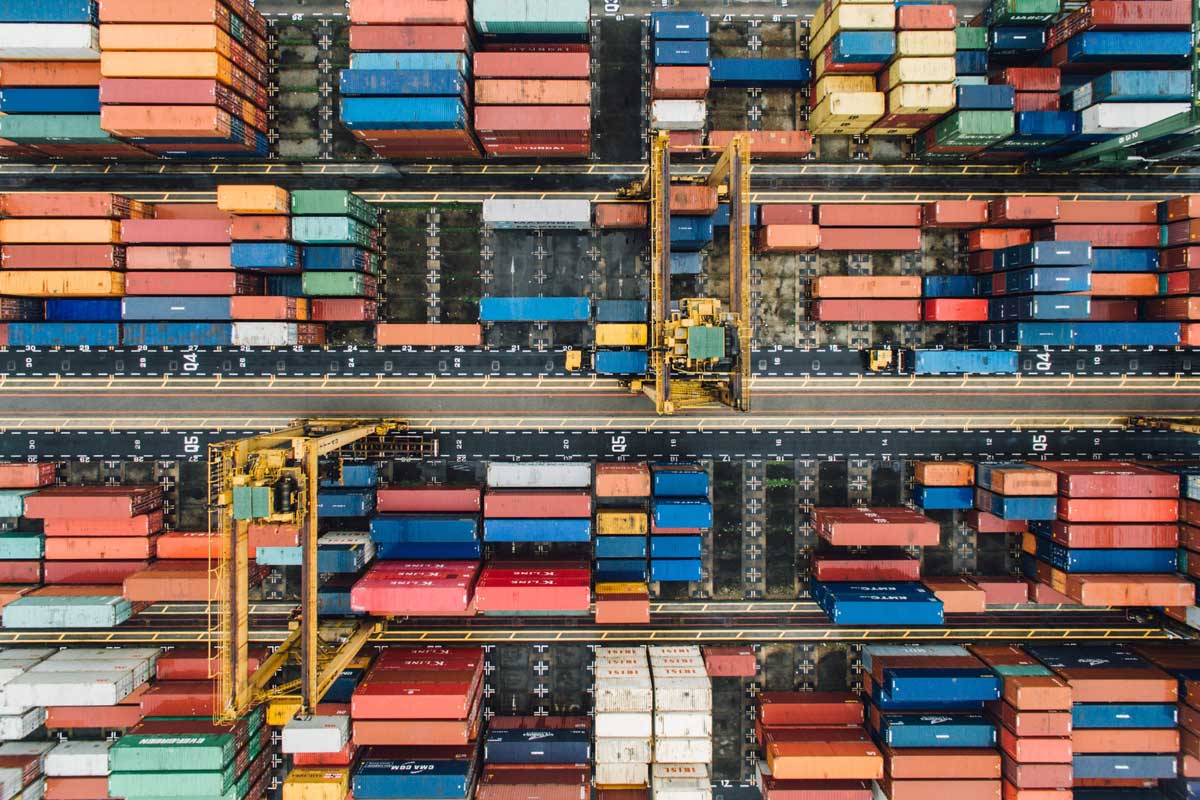 The Lao PDR Ministry of Public Works and Transport today launched an initiative to improve transport, connectivity, climate resilience, and east-west regional trade across the north of the country. The Southeast Asia Regional Economic Corridor and Connectivity Project is backed by World Bank financing and is designed to help people in the northern provinces benefit from expanding regional trade and transport connections.
The project was designed to complement the Association of Southeast Asian Nations Master Plan on Connectivity. The new project will upgrade Lao National Road 2 connecting Thailand, Laos and Vietnam, thus building an east-west corridor that links with existing north-south routes in mainland Southeast Asia. The upgraded road's design will protect it from the storms, floods and landslides which are becoming more frequent because of climate change.
Other activities include the development of dry ports, marketplaces, trucking terminals, and locations where farmers can bring their produce for transport to national and foreign markets. A major aim is to improve the ability of local smallholders to market goods that can be traded via the new transport networks.
"We are seeing dramatic improvements in the transport infrastructure running from the north to the central part of the country," said Mr. Viengsavath Siphandone, Minister of Public Works and Transport. "However, without local connections to these and other trade routes, most people in the provinces will not be able to take advantage of these new facilities. This is therefore an essential investment in our future".
Alex Kremer, World Bank Lao PDR Country Manager, agreed with the minister, adding, "But while transport connectivity is important," it's not enough. To benefit more from its strategic location Laos needs logistics services, a more competitive and efficient trucking industry and cross-border management, and better quality last-mile connectivity. This project will support government efforts in these areas".
National Road 2 is a section of Asian Highway 13 and runs for almost 300 km from the Thai border at Huai Kone-Nam Ngeun to the Vietnamese border at Panghok-Tay Trang. It bisects the new Laos-China railway in Oudomxay province, creating the potential for transport connectivity among China, Laos, Thailand, and Vietnam. The project will improve and widen sections of the road to meet Asian highway standards, making the road safer and climate resilient.
Upgrades will also be made to connecting local roads in the provinces of Luang Namtha, Luang Prabang, Oudomxay, Phongsaly, and Xayaboury. At the same time, separate project components will focus on improving border crossing facilities — including digitization of cross-border business processes for border clearance efficiency, and strengthening institutional capacity and regulatory frameworks for agricultural trade, transport, and investment planning at national and provincial levels. At the same time, project teams will provide communities living along the roads with information on human trafficking; communicable diseases; road safety; and sexual exploitation, abuse, and harassment.
The project, will be implemented by the Lao Ministry of Public Works and Transport, with support from provincial administrations and the Ministries of Finance, Agriculture and Forestry, and Investment and Commerce. Australia is to provide 10 million Australian dollars of parallel financing. The project is expected to be completed in May 2028.