Advanced Tips to Break the Ceiling and Receive More Views on YouTube
YouTube is an excellent platform for finding a global audience for your videos. After all, it is used in several countries, offers in-built features for subtitles additions in multiple languages, and is a free network for creators and viewers alike. However, building brand image here can take time, and so can the process of monetizing the content you create. One engagement metric of interest here is video views. A view is registered if your video has been played for at least 30 seconds, and the play should not show any bot activity. YouTube specifically states that when you aim to monetize your content, they check your accumulated watch hours and most viewed videos while reviewing your channel, among other things. Many creators buy YouTube views and other forms of engagement to hasten their channel-building process. However, you can do several different things to boost your video views. Let's check them out.
What Matters to YouTube Algorithms?
The YouTube algorithms use several factors to decide if your video is worth boosting its rankings on feeds and search results. Some essential social signals include:
Watch time: it is the total time a viewer spends on your video.
Average views per viewer: an individual count of how frequently a particular viewer has watched your videos on average.
Audience retention is the average of how much of a video is usually watched per view and how often.
The click-through rate (CTR) is based on how many thumbnail impressions have led to signals.
Engagement metrics: these are the other signals like saves, likes, dislikes, shares, and comments.
Why Do You Need to Aim for More Views on Your YouTube Content?
As you can see from the above, views are one of the most favorite parameters considered by the YouTube algorithms while deciding your video's positioning in search results and regular feeds. In other words, the higher the number of views on a video, the more likely you are to:
Feature higher up on search rankings;
Get more traffic to your channel;
Interest visitors in subscribing to your channel;
Find an active and loyal community for your videos;
Build a reputation for yourself in your niche community on YouTube.
All of this will help you move up faster on the part of overall organic growth as you earn a name for yourself as a great content creator on the platform.
Tips to Make Your Video Views Grow Naturally on YouTube
Professional content creators use several intelligent strategies to grow their brand on YouTube. While some of these require a monetary investment, many are about how you present yourself on the platform. Let us look at some of the ways you, too, can attract more views to your YouTube content:
Know your niche: 
You must have a clear content niche for your channel if you need audience retention and to increase your view counts. It would help if you remembered to keep yourself updated with new developments in your niche, audience expectations, and presentation ideas. Show your audience that you know your area well, and they will come back to view more of your content.
Keep your content focused: 
It is easy to get swayed by trends and create videos like those currently in vogue. While this is a great strategy to incorporate into your content creation, you must do it skillfully. Join the viral trends by giving them a twist of your own. Stick to your niche and adapt the direction to your area of expertise. Keep in mind that what you need is to capture your audience's attention with an upload that is engaging and, at the same time, isn't gimmicky.
Pay attention to technical details: 
When creating content, the quality of your video recording is also essential. To give your audience an optimum user experience, check your sound and video formatting before uploading anything to the public. Ensure clarity and the slightest noise in both audio and video components.
Aim for an all-inclusive audience: 
Although the video is primarily meant to be seen and heard, it may not be possible for your visitors to use all faculties at all times. Sometimes commentators watch videos on mute, while you may have visitors who cannot hear at other times. Similarly, you may have visitors who rely more on the audio component than the visuals. Make your content accessible to everyone who visits you so they can stay long enough on your videos for their watch to count as views. So, add closed captions, alt-text, and subtitles for all categories of viewers who use the platform.
Use YouTube shorts to boost organic traffic as conversions: 
Another great way to accumulate views within a short period is to make YouTube Shorts. These are microfilms of one-minute duration or less. Given the short attention span of most YouTube surfers, this content is gaining more daily popularity. You will likely have far more views on a Short than on a regular video post. So do include creating shorts as a regular part of your content strategy. Shorts work best when filmed vertically, as most users check Shorts on handheld devices like cell phones.
Know when is the best time to post:
Many views can come rolling in when your post is newly uploaded, provided you post them at the right time. How do you know when the best time for you to put up your videos is? Research to find out when your target audience is most active online. You can use the audience report that can be accessed through the inbuilt analytics tool of the platform to understand when you get most watch times and from which regions of the globe.
Be an engaged member of your niche community: 
Although you may feel you are pitted against everyone else in the world, your niche vying for the same audience's attention, keep in mind that YouTube is a social sharing platform. Do not forget the "social" aspect when concentrating on video sharing. Be active in discussions started by your niche community. Watch the videos of your fellow creators and engage in conversations with them. Not only will you find reciprocal views and other forms of engagement, but you will likely also find collaborators for future projects!
Collaborate to create content:
It is one method that never goes wrong. When you join with other YouTubers in making videos, you combine your skills, expertise, and talents and open yourself up for immediate viewership by each other's active followers and visitors. There is no limit to how many creators can team up to make a video. It is good to network and find partners for your professional projects. You could collaborate with others in your niche, allied areas of work, loyal fans, or even internet celebrities.
Ensure that your content has great SEO: 
It is one area where you cannot afford to make repeated mistakes, as YouTube content is not just searchable on the platform. You can look for them on most major search engines. If you have the right keywords in your life or description and tags, you can feature high on searches, increasing the likelihood of your video getting views. Use the wrong keywords, and you will be lost among the millions of videos uploaded daily. Research what specific searches are run by your target audience and try to incorporate the most relevant ones in your video description. Try to use the significant keywords within the first half of your first sentence, as this is what usually shows up alongside the thumbnail of your video in search results. Here are some ideas:
Keep the headline catchy and easy to understand.
Use long-tailed keywords that give more details rather than cryptic ones or ones that cover a vast area. 
Keep the critical description in the first 50 chars if possible. 
Use the correct tags.
Remember the importance of great thumbnails:
As already mentioned, your video's thumbnail appears in search results alongside the beginning of its description. So, customize your thumbnails attractively to ensure you get a great CTR. Like with keywords, choose an image that is:
Relevant to your key content. 
Keep consistency in the style of your other content thumbnails to simultaneously create visual branding for yourself.
Invest in influencers
The influencer industry is growing huge by the day for a reason. Influencers can get their followers to trust them easily. They "influence" the building of public opinion, social proof, and viewing choices on YouTube. They can even influence your visitor to turn into an active follower or loyal client. If you want to invest and grow your brand image, putting your penny's worth of trust in an influencer can be your road to success. Remember that there are several touts, so you must thoroughly research who you choose to work with. Scout out a genuine influencer who fits in with your ethics, business needs, and budget, and let them do their magic to help you increase your video view counts! 
Put in a few YouTube ads:
If you need to purchase advertisements, placing your trust in the inbuilt ads system of the platform works best. You can choose if you want to promote an old video as a sponsored post or create new ads with YouTube ads. You can further specify your niche, target audience, traffic diversion intent, and budget. You get to decide how long you want your ads to run. Using the platform's ad managing tools gives you the surety that the content you have paid for will be bumped up on home feeds and search results for optimum visibility and reach for the chosen ad period. It increases your ability to get more views by leaps and bounds.
Use other platforms to give your videos more exposure: 
Don't just market yourself on YouTube. Since YouTube content can be viewed by anyone and not necessarily YouTube account holders, think of attacking viewership from outside the platform. Be your marketing agent by posting about your videos on any other social media platform you have an accounting on. Tag fellow creators and use op-eds. You are promoting yourself by using embedded links in blogs, email lists, and online forums of relevance. You can also send in articles and guest posts with your video link on various online magazines that cater to your niche and are likely to be read by your target audience.
Believe in CTAs:
There's great value in direct communication. One of the best ways to build up your viewer community on YouTube and elsewhere is to maintain engaging conversations and directly interact with your audience. When interacting, it is also okay to professionally ask for help improving content engagement. Get more viewers by asking for more views. You can place call-to-actions anywhere:
In your YouTube videos for other videos;
On other channels and platforms, directing your followers to view your YouTube content;
Live sessions and articles on forums are carried to your niche audience.
You can use stickers, animations, segment breaks, or talk to your audience. You can add click-to-action links alongside your call-to-action to direct traffic to your videos easily if your broadcast platform allows you to do so too. For some, placing a click-to-action logo strategically also attracts more visitors to their channel.
In a Nutshell
A high number of views will bring your YouTube channel better exposure and bring you a newer audience. Focus on retaining your audience because the more you try to keep your audience's attention, the more likely they will stick around to watch more of your videos. Organize your YouTube SEO, and remember to interact with your audience. You do not always need to put in a big budget to boost traffic to your videos successfully. But you need to be updated with all new changes in your niche, the platform updates, and your audience's online behavior. Research and build your channel up qualitatively, and your views will also increase.
French tech start-up wins EU's new Industry of the Future Award with raw-materials prowess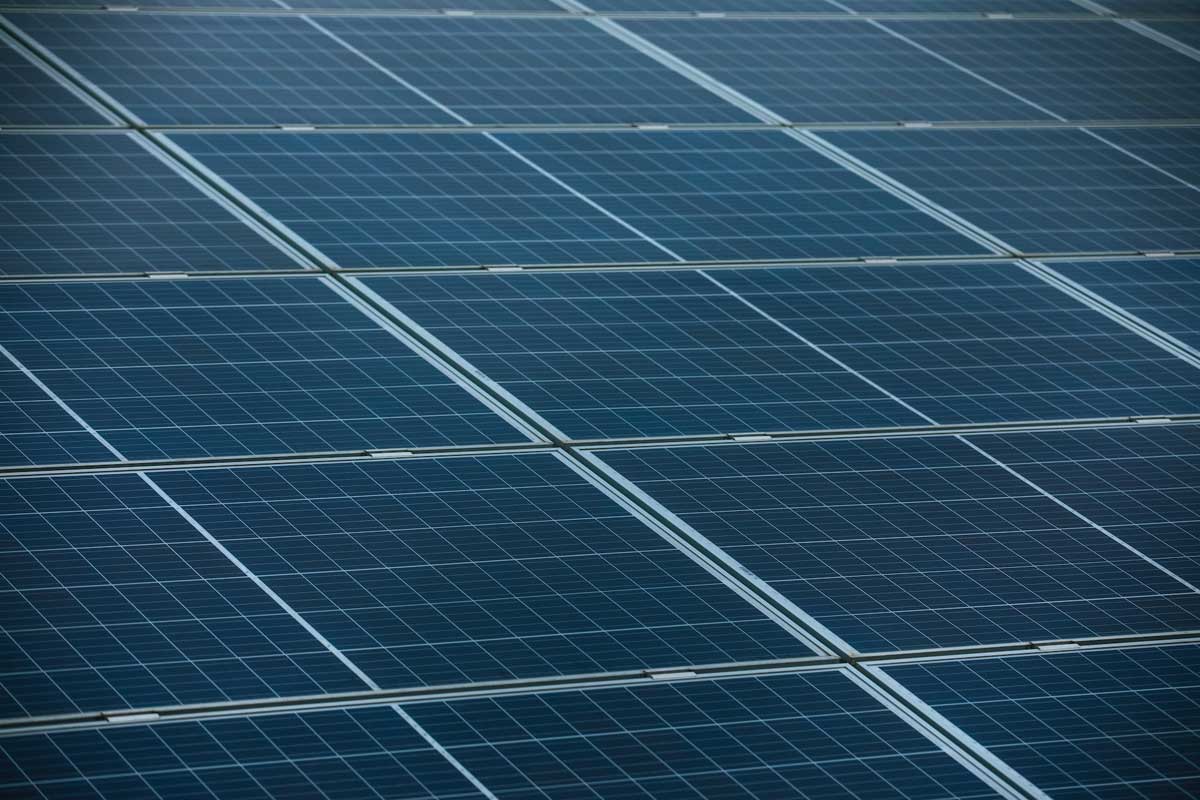 By HORIZON STAFF
For Yohan Parsa, research director at tech start-up ROSI SAS in France, a relatively small Horizon project has made a big difference for the company and for the European Union's economic ambitions.
ROSI, which recycles raw materials from end-of-life solar panels, has just received the EU's first "Industry of the Future Award" for technological research supported by the EU's Horizon programme.
With 700 000 euros from Horizon Europe, the two-year project advanced the company's goal to become a world leader in the reuse of silicon and silver from photovoltaic (PV) waste. ROSI plans to open a recycling plant in France early next year and expand into Germany, Italy and Spain afterwards.
'It was the transition from the lab to the factory that became possible with the EU support,' Parsa said in Brussels on 28 September after accepting the award on behalf of ROSI. 'We can now move to the industrial scale.'
Fine fit
The project, called Ramp-PV and ending this month, ticks a number of key EU policy boxes.
Amid heightened geopolitical tensions, it promises to enhance Europe's strategic autonomy by extending the domestic availability of valuable raw materials for industries including solar, electronics and batteries.
In reducing industrial waste, the project also helps the European economy to become more sustainable, or "circular".
In addition, Ramp-PV bolsters the European Green Deal climate goals. While solar panels produce renewable power needed to counter global warming, their silicon and silver ingredients entail energy-intensive production that is itself a source of carbon-dioxide emissions.
Furthermore, Ramp-PV contributes to European workplace-safety goals by developing low-temperature chemical processes used in recovering the raw materials embedded in solar panels. What's more, the chemicals are mild kinds that, unlike acid for example, pose fewer hazards.
Young champion
'We need champions of change and innovation for our industry to continue bringing prosperity for all Europeans,' Mariya Gabriel, European Commissioner for Innovation, Research, Culture, Education and Youth, said when announcing the award. 'Developing new solutions that save raw materials could not come at a better time.'
Of the two runner-up projects, one focused on digital security for manufacturers, particularly in the aviation, automotive and ship industries. The other centred on robotics in manufacturing and ways to enhance human-robot collaboration.
The Industry of the Future Award recognises EU-funded projects whose results, in the words of the European Commission, 'make European industry more resilient, sustainable and human-centric.' To be eligible, a project needs to have started after August 2018.
ROSI, based in Grenoble, was barely in existence then. The company was founded in late 2017 and began the Ramp-PV project in November 2020. It has around 20 employees.
To date, ROSI has been developing the processes and technologies for extracting high-purity materials – copper is another – from photovoltaic waste and reintegrating them into key industries including solar.
Growth chart
By early 2022, the company reached the industrial-equipment test phase and announced a plan to create a factory near Grenoble.
The French plant will recycle 3 000 tonnes a year of solar panels starting in 2023, extracting 90 tonnes of silicon, 30 tonnes of copper and 2.5 tonnes of silver, according to Parsa, who said ROSI's number of employees would roughly double at this stage.
Within two years, the plant's recycling capacity for the panels will increase to 10 000 tonnes, he said.
ROSI will integrate recovered silicon back into solar panels while looking for other potential users for this material including semiconductors and batteries, said Parsa. Recovered copper and silver will probably go into industries other than solar, he said.
The company's expansion plans beyond France will begin in Germany and then extend to Italy and Spain.
'We are quite advanced in Germany, but it's not a done deal,' Parsa said. 'In all three countries we are looking for partners because we need the help of local players.'
While being coy about the precise timetable for ROSI's planned ventures outside France, he signalled those – along with the imminent French recycling activity – would have been a more distant prospect without Horizon funding for Ramp-PV.
'If we had not had the EU support, we would not have reached this point as fast as we did,' Parsa said. 'Ramp-PV enabled us to conduct trials on new equipment and accelerated our whole business plan.'
This article was originally published in Horizon, the EU Research and Innovation Magazine.
How shipping can contribute to a more sustainable future
This year's theme – 'New technologies for greener shipping' – promotes innovation and solutions that support a transition in the sector. Maritime transport represents more than 80 per cent of global trade, UN Secretary-General António Guterres said in his message for the Day.
Meanwhile, the war in Ukraine –and the Black Sea Grain Initiative – have highlighted the vital role shipping plays in feeding the world.
Curb shipping emissions
"As shipping continues to connect humanity, it must play an essential part in achieving the Sustainable Development Goals (SDGs) and building a fair and prosperous future for people and planet," he said.
The UN chief stressed that the maritime sector "must accelerate its voyage to decarbonization." Emissions from shipping are projected to grow considerably unless there is concerted global action, he warned.
"Governments and private companies need to work together to harness innovative technologies such as digitalization and automation and foster a just transition that includes developing countries and promotes renewable energy and alternative fuels," he said.
"The vessels to be deployed in this decade will determine whether the shipping sector achieves net zero emissions by 2050. Smarter and greener zero emission ships must become the default choice and commercially available for all by 2030."
Concern for seafarers
The celebrations on World Maritime Day provide a platform to showcase inclusive maritime innovation, research and development, and the demonstration and deployment of new technologies.
This year's theme opens up a larger conversation about where shipping is headed, and how digitalization and automation can support the sector, said Kitack Lim, Secretary-General of the International Maritime Organization (IMO).
"But technological solutions for cleaner, safer and more sustainable shipping must also benefit people," he stressed. "In this regard, the impact on seafarers and other marine personnel, including the need for training, must be considered."
The theme also entails support for developing nations, particularly small island developing states (SIDS) and least developed countries (LDCs).
Saving lives at sea
In related developments, the World Meteorological Organization (WMO) is using the Day to underscore the importance of marine meteorology to ensure safety at sea.
WMO has released a new publication and video showcasing how it works with partners, including national meteorological services and IMO, in providing forecasts and early warnings to save lives.
The growing impacts of climate change and more extreme weather are making marine meteorological services more critical than ever before, according to the UN agency.
"This has been underlined yet again by a recent succession of tropical cyclones in the Atlantic and Northwest Pacific, which have led to hazardous shipping conditions. Forecasts and warnings are essential to protect vessels, their cargo and sailors," it said.
WMO is committed to the International Convention for Safety of Life at Sea, known as the SOLAS convention, through the broadcast of meteorological maritime safety information as part of the IMO Global Maritime Distress and Safety System (GMDSS).
The SOLAS convention is generally regarded as the most important of all international treaties concerning the safety of merchant ships.
It was first adopted in 1914, in response to the Titanic disaster.
Battery-free smart devices to harvest ambient energy for IoT
By MICHAEL ALLEN
Tiny internet-connected electronic devices are becoming ubiquitous. The so-called Internet of Things (IoT) allows our smart gadgets in the home and wearable technologies like our smart watches to communicate and operate together. IoT devices are increasingly used across all sorts of industries to drive interconnectivity and smart automation as part of the 'fourth industrial revolution'.
The fourth industrial revolution builds on already widespread digital technology such as connected devices, artificial intelligence, robotics and 3D printing. It is expected to be a significant factor in revolutionising society, the economy and culture.
These small, autonomous, interconnected and often wireless devices are already playing a key role in our everyday lives by helping to make us more resource and energy-efficient, organised, safe, secure and healthy.
There is a key challenge, however – how to power these tiny devices. The obvious answer is "batteries". But it is not quite that simple.
Small devices
Many of these devices are too small to use a long-life battery and they are located in remote or hard-to-access locations – for instance in the middle of the ocean tracking a shipping container or at the top of a grain silo, monitoring levels of cereal. These types of locations make servicing some IoT devices extremely challenging and commercially and logistically infeasible.
Mike Hayes, head of ICT for energy efficiency at the Tyndall National Institute in Ireland, summarises the marketplace. 'It's projected that we are going to have one trillion sensors in the world by 2025,' he said, 'That is one thousand billion sensors.'
That number is not as crazy as it first seems, according to Hayes, who is the coordinator of the Horizon-funded EnABLES project (European Infrastructure Powering the Internet of Things).
If you think about the sensors in the technology someone might carry on their person or have in their car, home, office plus the sensors embedded in the infrastructure around them such as roads and railways, you can see where that number comes from, he explained.
'In the trillion IoT sensor world predicted for 2025, we are going to be throwing over 100 million batteries everyday into landfills unless we significantly extend battery life,' Hayes said.
Battery life
Landfill is not the only environmental concern. We also need to consider where all the material to make the batteries is going to come from. The EnABLES project is calling on the EU and industry leaders to think about battery life from the outset when designing IoT devices to ensure that batteries are not limiting the lifespan of devices.
'We don't need the device to last forever,' said Hayes. 'The trick is that you need to outlive the application that you're serving. For example, if you want to monitor a piece of industrial equipment, you probably want it to last for five to 10 years. And in some cases, if you do a regular service every three years anyway, once the battery lasts more than three or four years that's probably good enough.'
Although many devices have an operational life of more than 10 years, the battery life of wireless sensors is typically only one to two years.
The first step to longer battery life is increasing the energy supplied by batteries. Also, reducing the power consumption of devices will prolong the battery. But EnABLES is going even further.
The project brings together 11 leading European research institutes. With other stakeholders, EnABLES is working to develop innovative ways to harvest tiny ambient energies such as light, heat and vibration.
Harvesting such energies will further extend battery life. The goal is to create self-charging batteries that last longer or ultimately run autonomously.
Energy harvesters
Ambient energy harvesters, such as a small vibrational harvester or indoor solar panel, that produce low amounts of power (in the milliwatt range) could significantly extend the battery life of many devices, according to Hayes. These include everyday items like watches, radio frequency identification (RFID) tags, hearing aids, carbon dioxide detectors, and temperature, light and humidity sensors.
EnABLES is also designing the other key technologies needed for tiny IoT devices. Not content with improving energy efficiency, the project is also trying to develop a framework and standardised and interoperable technologies for these devices.
One of the key challenges with autonomously powered IoT tools is power management. The energy source may be intermittent and at very low levels (microwatts), and different methods of harvesting supply different forms of power that require different techniques to convert to electricity.
Steady trickle
Huw Davies, is chief executive officer of Trameto, a company which is developing power management for piezo electric applications. He points out that energy from photovoltaic devices tends to come in a steady trickle, while that from piezoelectric devices, which convert ambient energy from movements (vibrations) into electrical energy, generally comes in bursts.
'You need a way of storing that energy locally in a store before it is delivered into a load, so you need to have ways of managing that,' Davies said.
He is the project coordinator of the Horizon-funded HarvestAll project, which has developed an energy management system for ambient energy dubbed OptiJoule.
OptiJoule works with piezoelectric materials, photovoltaics and thermal electric generators. It can function with any of these sources on their own, or with multiple energy harvesting sources at the same time.
The goal is to enable autonomous sensors to be self-sustaining. In principle, it's quite simple. 'What we are talking about is ultra-low powered sensors taking some digital measurement,' said Davies. 'Temperature, humidity, pressure, whatever it is, with the data from that being delivered into the internet.'
Integrated circuits
The HarvestAll energy management integrated circuit device adjusts to match the different energy harvesters. It takes the different and intermittent energy created by these harvesters and stores it, for instance in a battery or capacitor, and then manages the delivery of a steady output of energy to the sensor.
Similarly to the EnABLES project, the idea is to create standardised technology that will enable the rapid development of long battery life/autonomous IoT devices in Europe and the world.
Davies said that the energy management circuit works completely autonomously and automatically. It is designed so that it can just be plugged into an energy harvester, or combination of harvesters, and a sensor. As a replacement for the battery it has a significant advantage, according to Davies, because 'It will just work.'
The research in this article was funded by the EU. This article was originally published in Horizon, the EU Research and Innovation Magazine.