Visa refusal for UN human rights staff in Palestine part of wider 'worrying trend'
UN Human Rights High Commissioner Michelle Bachelet has deplored Israel's refusal to grant visas for her staff in the occupied Palestinian territory, according to a statement issued on Tuesday.
The development is occurring in a context where Israeli authorities are increasingly limiting what she called human rights "eyes and ears on the ground".
Search for solutions
Although the UN Human Rights Office (OHCHR) in Palestine has been operating for 26 years, the 15 international staff there "had no choice but to leave" in 2020, said Ms. Bachelet.
"Subsequent requests for visas and visa renewals have gone unanswered for two years," she added. "During this time, I have tried to find a solution to this situation, but Israel continues to refuse to engage."
International obligations
Ms. Bachelet reminded the Israeli authorities of their obligations as a UN Member State. Countries must cooperate in good faith with the UN and grant its officials the privileges and immunities necessary for them to independently exercise their functions.
This includes exempting UN officials from immigration restrictions and dealing with their visa applications as speedily as possible.
"Israel's failure to process visa applications that are necessary for my staff's access is inconsistent with these standards, and I call on the Government to meet its international obligations in this regard," she said.
Expulsions and refusals rise
Referring to the current context, the human rights chief noted that a growing number of UN staff and mechanisms, non-governmental organisations, and others are being expelled or refused entry.
"Israel's treatment of our staff is part of a wider and worrying trend to block human rights access to the occupied Palestinian territory," she said. "This raises the question of what exactly the Israeli authorities are trying to hide."
Killings and violence increase
Last year, Israeli Forces killed 320 Palestinians, a ten-fold increase over 2020, she reported. Troops also injured 17,042 people, or six times the 2020 figure.
Furthermore, the UN recorded the highest number of incidents of settler violence since recording began in 2017, while arrests of Palestinians doubled. So far this year, Israeli forces have killed at least 111 more Palestinians.
Commitment to deliver
Ms. Bachelet said despite the visa refusals, the Palestine Office is delivering on its mandated work in monitoring Israel's compliance with its international human rights obligations and providing technical assistance.
"We publicly report on violations by Israel, but also on violations by the State of Palestine, by Hamas in Gaza and Palestinian armed groups. We also provide the principal support to the Palestinian Government to help it improve its compliance with international human rights obligations," she said.
"We will continue to deliver on our mandate. And we will continue to demand access to the occupied Palestinian territory for our staff, in line with Israel's obligations as a UN Member State."
Protect and support Palestinian children
Although it is back-to-school time for some 1.3 million Palestinian boys and girls, they face challenges "many children across the world cannot imagine", a senior UN official said on Tuesday.
Lynn Hastings, UN Resident Humanitarian Coordinator in the occupied Palestinian territory, detailed how violence, violations, demolitions, and deprivation have had an impact on young lives in the West Bank and Gaza.
"Palestinian children hold in their hands the potential and drive to reimagine education, co-create new pathways for development, and transform their lives. They are tomorrow's leaders. We must do more to protect and support them, as children must not be exposed to violence or exploited for any purpose," she said.
Ms. Hastings reported that 20 children have been killed in the West Bank since the beginning of the year, compared to 12 during the same period in 2021.
Education-related violations
Additionally, there are 56 outstanding demolition orders against schools where at least 6,400 children are taught in the West Bank, including East Jerusalem.
The UN has recorded 115 education-related violations in the first half of this year, which include direct or indirect firing of tear gas, stun grenades, and/or rubber-coated bullets, intimidating military and settler presences at schools, detentions, and movement restrictions preventing students from reaching their classes.
Overall, nearly 8,000 students have been impacted, increasing the risk they will drop out of school.
Deadly escalation
Seventeen children were killed during the latest escalation in Gaza, and schools are overcrowded, with 65 per cent operating on double shifts.
Ms. Hastings added that the conditions in Gaza for children, including having lived through four escalations in hostilities during their lifetime, increase the need for specialized psychosocial support services.
Despite the many challenges, she pointed to bright spots. The youth literacy rate among Palestinians is over 99 per cent, and nearly 94 per cent of children graduating from primary school go on to a secondary education.
"The United Nations wishes all children a successful and fun-filled year where their fundamental right to education is protected and realized by all. We remain committed to protect children from violence and support them to fulfill their potential," she said.
Gerad Araud: Deluded Europe can't see that it's finished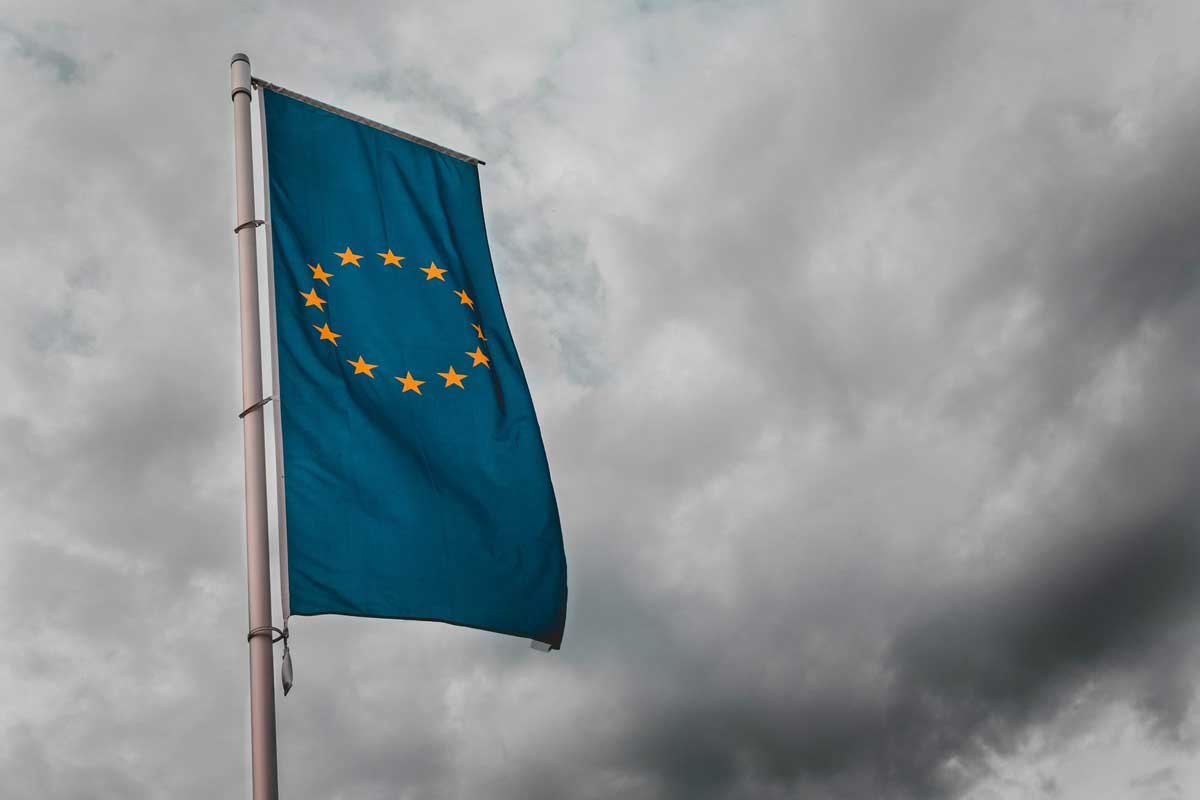 We Europeans are still convinced of the centrality of our small continent not only to the history of mankind but to shaping the world today. We lecture everyone else based on values that we firmly believe are universal. We think of ourselves as noble, powerful and well intentioned. But the period of true European power was really just a historical blip, writes Gerard Araud is a former French ambassador to the United States at London 'The Telegraph'.
Yes, Europeans dominated the world between 1815 and 1945, and from then until today we have stood just behind the US. But that was only two centuries: a comma in the history of the world. Until 1650, the GDP of India and, until 1750, the GDP of China were probably larger than any country in Europe.
So, in New Delhi and Beijing, we were seen as the upstarts during our period of dominance, and the economic rebalancing underway over the past few decades between Europe and Asia is viewed as merely a return to the long-term historical norm. The upstarts are being put back in their place.
It is no surprise that, in 2016, Barack Obama in an interview with The Atlantic seemed to believe that the future of humankind would be decided between New Delhi, Beijing and Los Angeles.
Indeed, when I served as France's ambassador to Washington, I noticed the extent to which our supposed heirs viewed us instead with a mixture of indifference, fatigue and neglect. We were the old aunt whose rambling utterances were more or less gently ignored.
For the US, the potential growth but also the main challenges are in Asia, so it is only logical for Washington to pivot towards that continent. There can be no confusion on this. For the US, Russia is a regional power, a pain but not the centre of their attention. They want to put an end to the war in Ukraine as soon as possible to face the real threat: China.
Are we Europeans able to prove that we still matter, that we are not just some peripheral touristic destination?
I doubt it, and for a very particular reason. As a Frenchman who has seen his country, the China of Europe in 1815, progressively lose its power in parallel with its demographic decline, I firmly believe that demography is destiny.
On this basis, Europe is facing an unprecedented situation. Its total population is projected to fall by 5pc between 2010 and 2050, but by 17pc among 25 to 64 year-olds. The populations of Hungary, the Baltic States, Slovakia, Bulgaria, Portugal, Italy and Greece are already declining, while Germany's is plateauing before a predictable decrease. The median age of Europeans is 42 years compared with 38 in the US. It is increasing on average by 0.2 years per annum.
What does it mean? Less demand and therefore less growth; and less dynamic societies. In more concrete terms, it entails a threat to the ''European model'', which is based on an uneasy compromise between a welfare state and economic reality.
Old age means ever-growing spending on health and personal assistance. The demographic crisis will, in turn, tear apart our societies between the working-aged and the retired in a context in which the latter enjoy a standard of living the former often can't ever hope to reach.
More acutely, Europeans will fight over the question of immigration. The experts are very clear in their assessment: given the weak effectiveness of "natalist" policies designed to increase birth rates, there is no alternative to overcoming demographic decline in Europe other than immigration.
In today's Europe, it is a euphemism to say that this solution won't be generally welcomed. When a French minister recently hinted that we may have to accept a limited number of immigrants to deal with shortages of personnel in some sectors, there was such an outcry that he immediately backpedalled.
The UK left the EU largely to stop immigration even from European countries. In 2015, Germany might have opened its borders to more than one million immigrants from the Middle East, but this was in response to a humanitarian emergency.
In this context, emigration from Europe is especially unwelcome. We are losing young, highly educated individuals who go mainly to the US, where they will have better opportunities, be it in the research, academic or the private sectors.
When travelling in America, everywhere I went I met European researchers, surgeons, teachers and entrepreneurs. It was difficult not to feel sadness that these young people, who our countries had educated at a high cost, were instead enriching the US.
Don't say my pessimism is only the usual French moaning; don't add that British and French demographics are not that bad (although that is true).
Every signal is pointing towards an inward-looking Europe. Un continent de vieux. The future of humankind will be definitely decided elsewhere.
Seymour Hersh: A year of lying about Nord Stream
The Biden administration has acknowledged neither its responsibility for the pipeline bombing nor the purpose of the sabotage, writes Seymour Hersh, the famous American investigative journalist.
I do not know much about covert CIA operations — no outsider can — but I do understand that the essential component of all successful missions is total deniability. The American men and women who moved, under cover, in and out of Norway in the months it took to plan and carry out the destruction of three of the four Nord Stream pipelines in the Baltic Sea a year ago left no traces — not a hint of the team's existence — other than the success of their mission.
Deniability, as an option for President Joe Biden and his foreign policy advisers, was paramount. No significant information about the mission was put on a computer, but instead typed on a Royal or perhaps a Smith Corona typewriter with a carbon copy or two, as if the Internet and the rest of the online world had yet to be invented. The White House was isolated from the goings-on near Oslo; various reports and updates from the field were directly provided to CIA Director Bill Burns, who was the only link between the planners and the president who authorized the mission to take place on September 26, 2022. Once the mission was completed, the typed papers and carbons were destroyed, thus leaving no physical trace—no evidence to be dug up later by a special prosecutor or a presidential historian. You could call it the perfect crime.
There was a flaw — a gap in understanding between those who carried out the mission and President Biden, as to why he ordered the destruction of the pipelines when he did. My initial 5,200-word report, published in early February, ended cryptically by quoting an official with knowledge of the mission telling me: "It was a beautiful cover story." The official added: "The only flaw was the decision to do it."
This is the first account of that flaw, on the one-year anniversary of the explosions, and it is one President Biden and his national security team will not like. I am now able to write about the unexplained flaw cited by the unnamed official. It goes once again to the classic issue of what the Central Intelligence Agency is all about.
Back to the Nord Stream pipelines: It is important to understand that no Russian gas was flowing to Germany through the Nord Stream pipelines when Joe Biden ordered them blown up last September 26. Nord Stream 1 had been supplying vast amounts of low-cost natural gas to Germany since 2011 and helped bolster Germany's status as a manufacturing and industrial colossus. But it was shut down by Putin by the end of August 2022, as the Ukraine war was, at best, in a stalemate. Nord Stream 2 was completed in September 2021 but was blocked from delivering gas by the German government headed by Chancellor Olaf Scholz two days prior to Russia's invasion of Ukraine.
Given Russia's vast stores of natural gas and oil, American presidents since John F. Kennedy have been alert to the potential weaponization of these natural resources for political purposes. That view remains dominant among Biden and his hawkish foreign policy advisers, Secretary of State Antony Blinken, National Security Adviser Jake Sullivan, and Victoria Nuland, now the acting deputy to Blinken.
I now know what I did not know then: the real reason why the Biden administration "brought up taking out the Nord Stream pipeline." The official recently explained to me that at the time Russia was supplying gas and oil throughout the world via more than a dozen pipelines, but Nord Stream 1 and 2 ran directly from Russia through the Baltic Sea to Germany. "The administration put Nord Stream on the table because it was the only one we could access and it would be totally deniable," the official said. "We solved the problem within a few weeks — by early January — and told the White House. Our assumption was that the president would use the threat against Nord Stream as a deterrent to avoid the war."
It was no surprise to the agency's secret planning group when on January 27, 2022, the assured and confident Nuland, then undersecretary of state for political affairs, stridently warned Putin that if he invaded Ukraine, as he clearly was planning to, that "one way or another Nord Stream 2 will not move forward." The line attracted enormous attention, but the words preceding the threat did not. The official State Department transcript shows that she preceded her threat by saying that with regard to the pipeline: "We continue to have very strong and clear conversations with our German allies."
But two weeks after Nuland's statement, on February 7, 2022, at a joint White House press conference with the visiting Scholz, Biden signaled that he had changed his mind and was joining Nuland and other equally hawkish foreign policy aides in talking about stopping the pipeline. "If Russia invades—that means tanks and troops crossing… the border of Ukraine again," he said, "there will no longer be a Nord Stream 2. We will bring an end to it." Asked how he could do so since the pipeline was under Germany's control, he said: "We will, I promise you, we'll be able to do it."
Scholz, asked the same question, said: "We are acting together. We are absolutely united, and we will not be taking different steps. We will do the same steps, and they will be very very hard to Russia, and they should understand." The German leader was considered then — and now — by some members of the CIA team to be fully aware of the secret planning underway to destroy the pipelines.
At the time, the challenge to the intelligence community was to come up with a plan that would be forceful enough to deter Putin from the attack on Ukraine. The official told me: "We did it. We found an extraordinary deterrent because of its economic impact on Russia. And Putin did it despite the threat." It took months of research and practice in the churning waters of the Baltic Sea by the two expert US Navy deep sea divers recruited for the mission before it was deemed a go. Norway's superb seamen found the right spot for planting the bombs that would blow up the pipelines. Senior officials in Sweden and Denmark, who still insist they had no idea what was going on in their shared territorial waters, turned a blind eye to the activities of the American and Norwegian operatives. The American team of divers and support staff on the mission's mother ship — a Norwegian minesweeper — would be hard to hide while the divers were doing their work. The team would not learn until after the bombing that Nord Stream 2 had been shut down with 750 miles of natural gas in it.
What I did not know then, but was told recently, was that after Biden's extraordinary public threat to blow up Nord Stream 2, with Scholz standing next to him, the CIA planning group was told by the White House that there would be no immediate attack on the two pipelines, but the group should arrange to plant the necessary bombs and be ready to trigger them "on demand" — after the war began.
After Biden's order to trigger the explosives planted on the pipelines, it took only a short flight with a Norwegian fighter and the dropping of an altered off-the-shelf sonar device at the right spot in the Baltic Sea to get it done. By then the CIA group had long disbanded. By then, too, the official told me: "We realized that the destruction of the two Russian pipelines was not related to the Ukrainian war" — Putin was in the process of annexing the four Ukrainian oblasts he wanted — "but was part of a neocon political agenda to keep Scholz and Germany, with winter coming up and the pipelines shut down, from getting cold feet and opening up" the shuttered Nord Stream 2. "The White House fear was that Putin would get Germany under his thumb and then he was going to get Poland."
The White House said nothing as the world wondered who committed the sabotage. "So the president struck a blow against the economy of Germany and Western Europe," the official told me. "He could have done it in June and told Putin: We told you what we would do." The White House's silence and denials were, he said, "a betrayal of what we were doing. If you are going to do it, do it when it would have made a difference."
The leadership of the CIA team viewed Biden's misleading guidance for its order to destroy the pipelines, the official told me, "as taking a strategic step toward World War III. What if Russia had responded by saying: You blew up our pipelines and I'm going to blow up your pipelines and your communication cables.
Within days of the bombing, officials in Denmark and Sweden announced they would conduct an investigation. They reported two months later that there had indeed been an explosion and said there would be further inquiries. None has emerged. The German government conducted an inquiry but announced that major parts of its findings would be classified.
President Biden waited four days before calling the pipeline bombing "a deliberate act of sabotage." He said: "Now the Russians are pumping out disinformation about it."
There is no evidence that President Biden has required the American intelligence community to conduct a major all-source inquiry into the pipeline bombing. Such requests are known as "Taskings" and are taken seriously inside the government.
All of this explains why a routine question I posed a month or so after the bombings to someone with many years in the American intelligence community led me to a truth that no one in America or Germany seems to want to pursue. My question was simple: "Who did it?"
The Biden administration blew up the pipelines but the action had little to do with winning or stopping the war in Ukraine. It resulted from fears in the White House that Germany would waver and turn on the flow of Russia gas — and that Germany and then NATO, for economic reasons, would fall under the sway of Russia and its extensive and inexpensive natural resources.
And thus followed the ultimate fear: that America would lose its long-standing primacy in Western Europe, Seymour Hersh stresses.
At UN, Horn of Africa Nations Urge Global Solidarity and Real Reform
As UN General Assembly's general debate continued, Horn of Africa nations made a strong plea for action to rescue a world teetering on the precipice of climate catastrophe and struggling under the weight of an outdated and unfair global financial system.
Leaders from Somalia, Ethiopia, Djibouti and Eritrea painted a grim picture of a planet marred by the unforgiving impacts of climate change. They left no room for equivocation: This is an existential crisis that demands immediate, collective action.
They highlighted the upcoming COP-28 climate conference in the United Arab Emirates as an unparalleled opportunity for the world to fulfill its obligations to the planet's most vulnerable nations.
The leaders, whose respective statements set out their national narratives, also agreed on the pressing need for an overhaul of multilateral institutions and international financial systems, highlighting that the present structures are clearly not fit for 21st century purpose.
Power in solidarity, cooperation
Hamza Abdi Barre, Prime Minister of Somalia, highlighted the "power of solidarity and cooperation" in an interconnected world and urged leaders to accelerate action to achieve the Sustainable Development Goals (SDGs).
He reported on his country's fight against terrorism and advancing peace.
"We have dealt with an iron fist with extremism," he said, noting that Somalia managed to clear more than 45 per cent of the areas that were previously occupied by terrorists.
Barre commended the bravery and sacrifices made by the African Union's Transition Mission in Somalia (ATMIS) and thanked its troop contributing countries.
He expressed Somalia's commitment to the full implementation of the security transition plan and taking over the full security responsibility once the ATMIS forces depart by the end of 2024.
The Prime Minister also reiterated his country's call for the removal of arms embargo imposed by UN Security Council in 1992, expressing that Somalia now has the necessary and competent systems to control possession, use and storage of firearms.
Lifting this embargo would allow his country to combat terrorism even more effectively and build a peaceful and prosperous future for its people, he said.
In his address, Barre also voiced concerns over the sharp increase in armed conflicts and military coups, especially in Africa, and their impact on vulnerable populations.
Are we prepared to work together
Demeke Mekonnen Hassen, Deputy Prime Minister of Ethiopia, asked world leaders: "Do we have the necessary political will to choose global partnership over geopolitical competition [and] are we prepared to work together towards a promising age of shared prosperity?"
The uncomfortable truth, he said, is that policy choices are escalating tensions, poverty and hunger are rising, and progress towards achieving the SDGs is off track.
He also voiced "grave concern" over the threat of nuclear weapons, calling for cooperation to ensure that new technologies such as artificial intelligence are used responsibly.
Turning to global security, the Ethiopian leader emphasized the need for a system that respects the sovereignty of Member States and prevents conflict.
"Reforming the Security Council is not a choice, but an absolute necessity," he stressed, calling for permanent seats for Africa.
He also showcased Ethiopia's efforts for sustainable development and climate action, noting its 10-year development plan aligned with the SDGs and the national "Green Legacy Initiative" to ensure development through rural and urban green programmes.
In his address, Hassen called on States to recommit to the UN Charter, underlining the need for an inclusive multilateral system.
"Maintaining the status quo will not advance our shared interest of ensuring peace and prosperity," he declared.
Resist temptation to give up
Mahamoud Ali Youssouf, Minister for Foreign Affairs of Djibouti, also stressed the need for strengthening multilateralism and international cooperation.
There is a tendency to "group together into clubs", he said, adding that this "minilateralism" results in resistance to change in international institutions, compounded by worsening inequality and geopolitical competition.
While this is not irreversible, it does require massive investment to create a system that accounts for current geopolitical realities and reinforce close cooperation, he said.
"We must not give into the temptation to give up," he said.
Foreign Minister Youssouf also reported that despite a deteriorating global economic situation, Djibouti has made notable progress in reducing malnutrition, managing the pandemic and aligning national policy with the SDGs.
The Government also prioritizes poverty-reduction, sustainable economic growth and access to potable water and sanitation, as well as investments in renewable energy and climate change adaptation.
Of note is the recent inauguration Djibouti's first 'wind park', which will generate 60 megawatts of clean energy, Youssouf highlighted.
Amid conflicts and crises in all corners of the world, he welcomed the UN-led transfer of oil from the FSO Safer tanker as an example of model international cooperation, stating that the coasts of the Horn of Africa and the Arabian Peninsula would have been completely polluted if the region and the world had not acted quickly.
Elevate the United Nations
Osman Saleh Mohammed, Minister for Foreign Affairs of Eritrea, said that the United Nations, as the principal international platform, must be elevated – in terms of structure and mandate – "to a cherished umbrella organization that can fulfil its historic mandate with efficacy and potency."
In that regard, he stressed that the much-vaunted reform of the Security Council should not be perceived as "nominal tampering" merely limited to increasing the number and geographical representation of new members.
"The architecture of veto power and other institutional distortions that incapacitate the [Council] from exercising its responsibilities … must be examined with the historical track-record," he said.
Foreign Minister Mohammed also stressed that the "political horse-trading" and the misuse of Security Council membership to advance narrow national interests are not compatible with the solemn responsibility entrusted to the body.
"The criterion of membership should not be confined to, and determined by, mere political and economic clout; population size, etc. Membership in the [Council] must reflect the wide spectrum of Member States in the UN," he said.
In his address, Mohammed also denounced the sanctions imposed against his country from 2009 to 2018 was an act of transgression and deceit that required full redress and accountability.