Top Benefits of Moving to a New Place
It is quite normal to feel anxious when you are about to start a new chapter in your life, such as moving to a new place. So, it doesn't matter whether you are moving to a new city or a different country – anxiety is a normal part of moving.
By moving to a new place, you are certainly signing up for new challenges, but in the end, you will see that it is totally worth it. Moving to a new place, such as a new country, will allow you to experience a new culture that is quite different from the experience at home.
Suppose you are moving to Europe from the United States, you might receive a culture shock – but you won't experience things unless you don't take the plunge and actually move out. So, if you like it in Europe and see a bright future for yourself, then you should consider getting settled and moving household goods to Europe.
Keeping a flexible mind is the key here!
If you still need some convincing, read on to learn more about the essential benefits of moving out and getting to a new place.
New Place – New Opportunity
If you feel like you are stuck in your current place and absolutely hate your current job, then perhaps the best thing you can do for yourself is to move to a new place and create new opportunities for yourself.
It doesn't matter whether you are moving to a new city or a new country – even if you are moving to a neighboring town, you will always find new opportunities in new places. By moving to a new place, you are all set to experience new things. Who knows – you might start to learn a new skill, a different language, or take up an apprenticeship in a department that you never could dream about.
You get the point – by moving to a new place, you will be opening the door for new opportunities to come your way. Such opportunities are crucial for self-growth and financial growth as well.
Make New Friends
Sometimes life takes us to a dark place. Suppose you are going through a heartbreak that has left you shattered. Understandably, you will be going through loads of things, and it might seem like the end of the world.
That said, by moving to a new place, you won't only forget about your heartbreak, but you will also make new friends as you will integrate into a new place and learn more about the location. This is especially true if you are young.
Explore New Areas
It doesn't matter whether you are moving to a new city or a different country, you will have the time of your life while exploring new surroundings. As humans, we are naturally driven to unexplored paths and places – we cannot help but explore new smells, sounds, and new vibes.
Trust us when we tell you that each place has a different vibe – even if you choose to settle in a new city or town – something that is nothing like a vacation destination, you will still get a sense of newness and a sensation of novelty.
Besides, you will feel a certain sense of adventure, and in a few days, you will sync with the spirit and feel of the new place. We recommend that you take your time while exploring your new surroundings and take it as an opportunity to create your cultural resume.
The best part about exploring a new area is that it is new – you don't know nobody and nobody knows you. So, you can explore with an open mind and not hold yourself back while taking in all the newness of the unexplored area.
Expand Your Life Experience
The thing about new countries and cities is that each place offers something different. Depending on your interest, you are more likely to broaden your life experience – or should we say – the world experience by not getting stuck in one place for the rest of your life. You need courage and willpower to roam around and experience the world with everything it offers.
That said, by moving to a new place, you are opening yourself to countless new life experiences, which will eventually broaden your perspective as well.
Reviewing ARK Coin – Is It The Solution To Your Bitcoin Headache?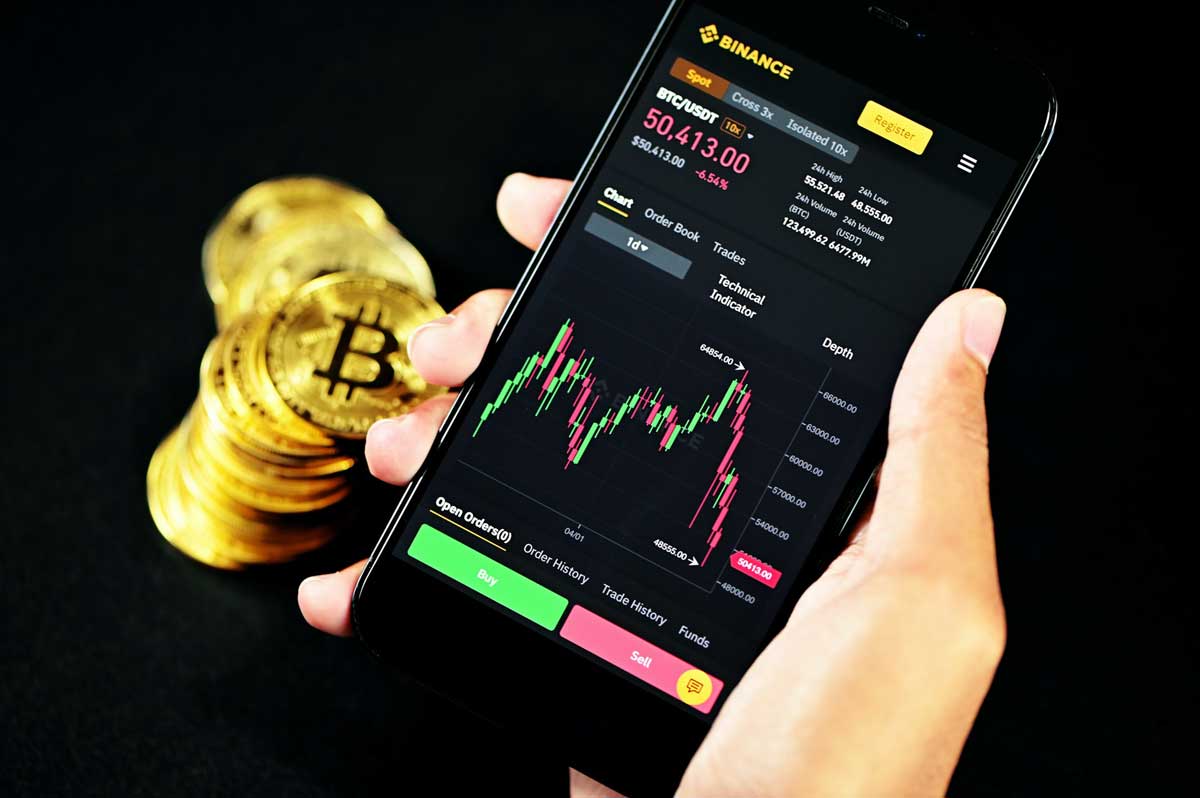 Cryptocurrency's rise has literally posed a challenge to traditional banking systems. This is probably the reason why this entered business so fast.
Presently, more than 9.5 million people in the UK and more than 17 million people in the USA are trading on Cryptocurrencies.
However, maybe due to the volatility and other issues, Cryptocurrencies like Bitcoin are still questionable.
The advent of ARK coins has been observed as a landmark development so far as business development is concerned.
In this study, we would like to review the ARK count to see its potential to start as a successful solution for business.
Ark Coins
The ARK coins came in the year 2016. This is an all-inclusive Blockchain-based technology that provides flexibility for investment.
The main thing that distinguishes itself from the rest is the platform allows the investor to design and develop its own blockchain in a decentralised way.
There is an element of flexibility that you get with this blockchain. In addition, this blockchain offers investors seamless user navigation. Therefore things look quite promising for the ARK coins.
Navigation has always been an issue with other Bitcoin and other Cryptocurrencies. However, with ARK coins, the investors can create their own blockchain that eases the navigability to many folds.
Price History Of The Ark Coins
The coin came into existence in the year 2017. The initial response wasn't that high. The then price of the ARK was a modest $0.03. But by the year 2018, its value was $10.91.
This turned out to be a great development. But for reasons, the ARK coins could not really carry forward with the growth and consequently plummeted. Thereafter it went through different crests and troughs.
According to the March 2022 recording, the coin stood at $1.67. Seeing the continuity, it can be said that there is some opportunity with the coin.
When most of the coins were literally on the verge of failure, AKD coins showed some considerable promise. This promise can be a good reason investors can bank on the coins in the future.
Price Forecasts
So far as the price forecast is concerned, the ARK coins, as mentioned here, hold some promise for the coin. When other coins faltered, this one did pretty well. The developer of the network is working on the enhancement.
This has indeed provided the investor with the hope that the coin will have a good future in the coming days. Hence the ark price prediction turns out to be easy due to the stability of the coin price.
Technical Analysis
The success of a Cryptocurrency depends on the predictability of value. We all know that Cryptocurrency is highly volatile.
Let us give an example. An individual purchased Bitcoin to a significant value. But the value dropped to around 80% of the initial price.
This is the kind of volatility. Now with this kind of volatility, it becomes almost important for the business community, mainly entrepreneurs, to invest in Bitcoin.
So far as ARK coins are concerned, the coin has remained more or less stable, and the price has remained predictable throughout.
For example, the market value of the coins was recorded to be around $0.470986 as of the month of July 2022. Therefore, you can trade on 138,684,917 ARK.
The value of the coins remained somewhat stable. Now, with this stability, the business community is showing faith in this Cryptocurrency.
Fundamental Analysis
The ARK coins undoubtedly are powered with high-end technology that has supported the coin's good performance in the reign of volatility.
Furthermore, the coin is built with a consensus algorithm and has its own advantages.
Due to this, the Cryptocurrency investor can use the coin. They got the flexibility they have not been getting with Bitcoin. It is a fact that the makers of ARK coins have definitely kept the weakness of Bitcoins in mind while developing these coins.
Is It A Solution To Bitcoin's Weakness?
It cannot be denied that Bitcoin remains the greatest Cryptocurrency to date, and it is still doing good.
Buy Bitcoins struggled with the chronic issue of volatility and other technical glitches. But ARK's stability somehow shows light of hope for the new investors. So definitely, there is hope.
Uzbekistan and World Bank to Expand Strategic Partnership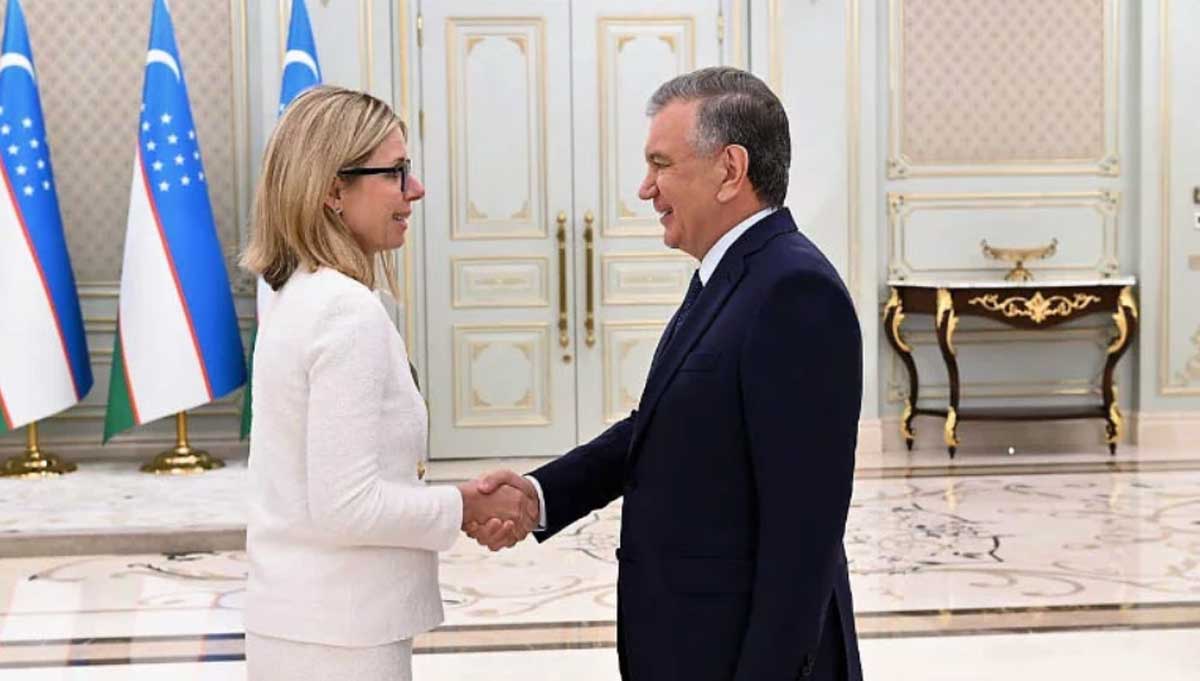 Anna, Bjerde, World Bank Vice President for Europe and Central Asia, visited Uzbekistan from September 29 to October 2, 2022, as part of a broader trip to Central Asia. Ms. Bjerde met with President Shavkat Mirziyoyev, as well as senior government officials, and beneficiaries of a World Bank-funded project that is helping improve rural infrastructure in Uzbekistan.
During her meeting with President Mirziyoyev, Ms. Bjerde discussed the results of 30 years of partnership between Uzbekistan and the World Bank, an anniversary which was celebrated in September this year. President Mirziyoyev and Ms. Bjerde noted in particular the achievements of the stepped-up World Bank financial and advisory support to help Uzbekistan implement transformative economic and social reforms since 2017, and they agreed to expand strategic bilateral cooperation across several economic and social spheres.
Ms. Bjerde also held talks with senior Uzbek government officials, including Deputy Prime Minister and Minister of Economic Development and Poverty Reduction Jamshid Kuchkarov, Deputy Prime Minister and Minister of Investments and Foreign Trade Jamshid Khodjaev, Minister of Finance Timur Ishmetov, Chairman of the Board of the Central Bank Mamarizo Nurmuratov, and Director General of the Agency for Strategic Reforms Shukhrat Vafaev.
In her meetings with counterparts, Ms. Bjerde discussed the implementation of the recently launched Country Partnership Framework (CPF) for Uzbekistan for the next five years. The CPF supports the authorities in developing the private sector to create new jobs and reduce poverty, improving human capital, building a green and sustainable economy, closing gender gaps, and creating conditions for wider citizen engagement. The CPF is aligned with the Development Strategy of the New Uzbekistan for 2022-26 and will help the authorities achieve the country's ambitious development goals.
Ms. Bjerde and counterparts also discussed the progress of the Government's reforms and World Bank support to reforming and privatizing state-owned enterprises and banks, modernizing agriculture, energy, financial and other strategic sectors, improving education, healthcare, and social protection services, developing transport connectivity, improving rural and urban infrastructure, empowering women, and improving the business and investment climate. Discussions were also held around the upcoming Country Climate and Development Report that the World Bank is preparing for Uzbekistan.
"We welcome that, despite the ongoing global shocks and crises, Uzbekistan's path for reforms and development impact for its citizens through an inclusive and sustainable market economy transition remains the top priority for the Government," said Anna Bjerde. "As we celebrate the 30th anniversary of the partnership with Uzbekistan, the World Bank looks forward to supporting the authorities reach their ambitious development goals through implementing the Country Partnership Framework which outlines our financial and advisory support for the reform agenda and priority development projects in the years to come."
During her stay in Uzbekistan, Ms. Bjerde also visited Saroy village, located in the Jizzakh Region, and met with local residents, students, parents, and teachers. Saroy is one of 306 remote villages in five regions of the country benefiting from a rural infrastructure development project, which is being implemented by the Government with financial support from the World Bank and the Asian Infrastructure Investment Bank.
The project directly involves local communities through a participatory process to identify their infrastructure needs. In over 175 villages, residents have already produced community development plans, which will receive funding to implement sub-projects, such as the upgrading or construction of drinking water, gas, and electricity supply systems, roads, schools, and other basic infrastructure and services.
The residents of Saroy village voted for the rehabilitation of the local school that had been built decades ago and did not meet public building codes and standards. During their meeting with Ms. Bjerde, they presented the community's experience in developing and supervising the implementation of a sub-project that completely rebuilt and expanded the school's facilities. The school is now able to accommodate more students from Saroy and neighboring villages and is better equipped to ensure student learning.
The World Bank's country program in Uzbekistan is among the top three largest in the Europe and Central Asia region. As of October 1, 2022, it consisted of 27 projects, with net commitments totaling around $4.76 billion.
These projects provide support in critical areas, such as macroeconomic reforms and the modernization of agriculture, water resource management, water supply and sanitation, energy, transport, health, education, social protection, urban and rural infrastructure, national innovation, tax administration, statistical and financial systems, etc. They also help in the mitigation of the health, social, and economic implications of the COVID-19 pandemic, as well as build resilience from the impacts of climate change.
Egypt: US$ 400 Million Project will Help to Improve and Decarbonize Logistics
World Bank approved a US$400 million development financing agreement to enhance the performance of the logistics and transportation sectors in Egypt and to support the shift towards low-carbon transportation along the Alexandria–the 6th of October–Greater Cairo Area (GCA) railway corridor.
Egypt's rail system is one of the most extensive in Africa, with a generally heavier focus on its passenger services, and three freight trains per direction per day in the GCA with the rest dedicated to passenger trains.
The Cairo Alexandria Trade Logistics Development Project will implement a railway bypass to the congested GCA. The bypass will provide freight trains between the Alexandria Sea Port and the newly constructed 6th of October Dry Port, with an alternative route to the west of Greater Cairo. The operational bypass will also allow 15 container trains per day by 2030, and as demand increases, 50 trains by 2060 to this dry port. Additional freight trains will flow between the Alexandria Port, Upper Egypt, and the Red Sea.
The transportation sector is the second largest contributor to Egypt's greenhouse gas (GHG) emissions after energy—contributing approximately 19 percent. Transporting containers and other freight by train has a lower carbon footprint than by road. The Bank estimates the project will reduce greenhouse gas emissions by 965,000 tons over 30 years.
The project also supports advancing the government's reform effort to improve the railway sector's performance and promote private sector participation by creating Egypt's Infrastructure Access Charging regime. This charging regime is similar to a toll on roads or airport fees. Private investors can operate their trains on the tracks of the Egypt National Railways Authority for a fee, hence boosting this authority's finances.
"The Government of Egypt is committed to SDG 13: Climate Action by designing and implementing mitigation projects that establish an advanced, sustainable and clean transportation network, while also decreasing carbon footprint. Sustainable transport projects, many of which are carried out in cooperation with Egypt's development partners and private sector, carry much significance in terms of driving the country's economic growth and empowering Egyptian citizens across the country, connecting bigger cities and business districts, and providing more job opportunities. The Cairo Alexandria Trade Logistics Development Project will support national efforts to transition to lower carbon transportation and ensure the safe and fast delivery of people and goods; a key element in our growing economy," said Dr. Rania A. Al-Mashat, Egypt's Minister of International Cooperation.
The project will also encourage female labor force participation by supporting the professional development of female employees as well as the availability of childcare.
The project will upgrade the track and signaling on four segments –including a greenfield one– between Alexandria, the 6th of October City, and the GCA to achieve an operational railway bypass to the GCA. This railway bypass will increase capacity particularly for freight trains while decongesting the Greater Cairo Area where demand for passenger trains is high.
"Reforming the transportation and logistics sectors is vital to Egypt's competitiveness and economic development," said Lieutenant General Kamel El Wazir, Egypt's Minister of Transportation. "This new project introduces several improvements in those vital sectors. The improvements are aligned with Egypt's pressing development priorities, which include decarbonization, trade facilitation, private sector participation, and gender balance in the workplace. Increasing the number of containers moved by rail from zero to 184,000 per year is one of the project's key objectives. This flow of containers is primarily between the Alexandria Sea Port and the 6th of October Dry Port, both privately operated and railway oriented."
The project will support Egypt's integration into global value chains and its efforts to become a regional trading hub. This project will significantly contribute to Egypt's 2050 Climate Change plan, given the expected reductions in greenhouse gas emissions.
"This operation is part of a wider set of efforts dedicated to offering timely and comprehensive support to Egypt's economic development and climate change plans," said Marina Wes, World Bank Country Director for Egypt, Yemen, and Djibouti. "We hope that through supporting more job creation, including for women, a cleaner environment, and providing safer mobility, the operation will contribute towards a brighter and more prosperous future for all Egyptians."