Authors: Srilata Kammila and Rohini Kohli, UNDP*
This year's Africa Climate Week brings together governments and key stakeholders from across the continent to "explore resilience against climate risks, the transition to a low-emission economy and the partnerships we need to solve these pressing challenges."
With so much at stake, it's clear that we must make substantial investments and coordinated efforts in building transformative climate actions across Africa.
This means advancing integrated holistic solutions that connect the dots between land-use, water management, agriculture and livelihoods, between energy, natural resources, economic growth and social development, and between disaster risk reduction, climate information services and resilience. This is what we call transformative climate action.
A life-threatening crisis
We are in a race against time. And no continent is more vulnerable from the multiplying threats of climate change, poverty, conflict, displacement, and hunger than Africa.
The most recent IPCC Report indicates vast disruptions to economies, lives, food security and livelihoods across the continent. "Africa has contributed among the least to greenhouse gas emissions, yet key development sectors have already experienced widespread loss and damage attributable to anthropogenic climate change, including biodiversity loss, water shortages, reduced food production, loss of lives and reduced economic growth."
Temperature rises between 1.5°C and 2°C are projected to become widespread, resulting in reduced food production and economic growth, increased inequality and poverty, biodiversity loss, and most concerning increased human morbidity and mortality, according to the report.
While the war in Ukraine, ongoing conflicts and COVID-19 have exacerbated these issues, climate change is pushing million more people to the brink of starvation in Ethiopia, Kenya, Somalia, the Sahel and beyond.
It's not just a regional problem. It's not just an Africa problem. It's a worldwide problem.
But the poorest and most vulnerable will be the ones that will lose their children to hunger. They are the ones that will see crops wilt on the vine as prolonged droughts scourge the continent. They are the ones on the frontlines. And we must empower local action, national action and global action to rise to the truly devastating consequences of climate change.
A pathway forward
The pathway forward starts with people, but also requires resources, political will, policies and coordination to deliver the type of transformative action we need.
UNDP is accelerating adaptation planning and investments in Africa through a number of cross-sectoral solutions across the key domains of adaptation policy and planning, resilient livelihoods, food security, ecosystem-based adaptation, water resources and coastal management, and climate information and early warnings.
In Zambia for instance, a project funded through the Green Climate Fund and delivered in partnership with the government by UNDP, FAO and WFP is building climate-resilient food security and poverty reduction measures for close to a million people. The project has introduced the use of modern technology, sustainable growing techniques, and better understanding of climate change and has already reached close to 200,000 smallholder famers.
In Uganda, we are working to protect vulnerable wetland ecosystems and build resilient communities with support for support sustainable land management practices and reforestation, resilient practices and alternative livelihoods for 4 million people that rely on the wetlands for their livelihoods.
Integrating adaptation into development
Climate risk-informed policy, planning, and investment decisions that maximize development benefits to communities are critical for transformative action on adaptation. A 'whole-of-society' approach calls for integration of adaptation at all levels of society from informing national and sub-national policy and budgeting to devolving finance and decision making to local stakeholders for adaptation action.
UNDP's support to adaptation planning in over 50 countries is building capacity to assess risks and vulnerabilities, measure adaptation progress, identify adaptation priorities and works in tandem with national, sectoral and local institutions for risk informed plans and budgets.
In building united actions, a joint initiative led by FAO and UNDP with funding from the German Federal Ministry for Economic Affairs and Climate Action (BMWK) through the International Climate Initiative (IKI) is scaling up climate ambition on land use and agriculture through Nationally Determined Contributions and National Adaptation Plans across 12 countries worldwide, including five in Africa.
In Uganda, the SCALA Programme is working to build the agricultural, forestry and land-use plans needed to improve production on the farm, reduce emissions, and connect climate plans and policies with climate actions like the wetlands initiative.
In its updated Nationally Determined Contribution to the Paris Agreement, Côte d'Ivoire committed to reducing its greenhouse gas emissions by 30.41% by 2030 relative to business as usual, or 98.95% with international support. The country has also committed to increasing resilience in agriculture, food and land use, water, health, and coastal zones.
UNDP's Climate Promise along with various supports for National Adaptation Plans are supporting the country in delivering on these goals.
As the world's largest cocoa bean exporter, the SCALA programme in Côte d'Ivoire is building a more resilient cocoa culture to ultimately lower emissions from cocoa production, which has been a major cause of deforestation over the last decade. As the country shifts towards more sustainable agroforestry landscape practices – more forests coverage will help absorb more carbon emissions
Africa driven solutions and partnerships
Locally-led adaptation initiatives connected with globally minded partnerships are key. At the 21st Conference of the Parties (COP) in December 2015, African Heads of State launched the Africa Adaptation Initiative (AAI) to ensure the continent urgently adapts to the adverse effects of climate change in the immediate, short, medium and longer terms. With funding from the European Union and support from UNDP, the programme is enhancing capacity to utilize climate risk information and assess and implement risk transfer mechanisms.
Launched at the Climate Adaptation Summit in January 2021, the Adaptation Innovation Marketplace (AIM) is a another strategic global platform that promotes scaled-up adaptation at the local level, focusing on civil society, non-government organizations, and women and youth innovators. The marketplace crowds in resources, know-how and support to facilitate local access to climate change finance.
The AIM partners include UNDP, the International Centre for Climate Change and Development, the Least Developed Countries Universities Consortium on Climate Change, the Global Resilience Partnership, the Climate-Knowledge Innovation Community, and UN Capital Development Fund (UNCDF).
Currently, there are multiple funding windows under AIM. One funding window supported by the Adaptation Fund and EU (Adaptation Fund Climate Innovation Accelerator) has recently concluded the first round of call for proposals, and seven local partners from Africa were selected for the first round of funding.
In Ghana, the local partner Open Ghana aims to create alternative livelihoods for women, youth and persons with disabilities by establishing dry season gardens across multiple regions. Local community members will be trained on climate change adaptation, and several village savings and loans associations will be formed to develop sustainable business modules using the second-season-cropping production.
In Uganda, our local partner Sample Uganda Aquaculture Association is introducing aquaponics technology through an innovative lease-to-own model to promote aquaponics and horticulture related production, including nursery propagation.
These locally led adaptation solutions with sustainable business models are going to be key for transforming the adaptation practice in Africa.
Investing today for a better tomorrow
Investments in adaptation provide a significant return on investment. It's good for business, it's good for our planet, it's good for our people.
The Global Commission on Adaptation found that investing US$1.8 trillion globally in five areas – early warning systems, climate-resilient infrastructure, improved dryland agriculture, mangrove protection and resilient water resources – from 2020 to 2030 could generate US$7.1 trillion in total net benefits.
There is a rapidly narrowing window of opportunity to enable climate-resilient development and achieve the Sustainable Development Goals (SDGs) and Paris targets. Global leaders must step up to support UN Secretary-General António Guterres' call to apply 50% of all climate finance for adaptation and adhere to the commitments at COP26 in Glasgow, which called for doubling adaptation finance from US$20 billion to US$40 billion per year, a larger proportion of which is urgently needed for Africa.
Transformation is possible and there is hope with initiatives like the Great Green Wall, low-emission, high-growth strategies in Nigeria, and ground-up initiatives led by women farmers in Ghana will build equality today for a sustainable tomorrow.
Throughout it all, the leaders of Africa must commit to transformative climate actions and coordinated approaches to protect the most vulnerable communities from the unfolding and ever-increasing risks and impacts of climate change
Srilata Kammila
Srilata Kammila is the Head of Climate Change Adaptation at the United Nations Development Programme (UNDP). This position sits in UNDP's Nature, Climate and Energy Team in UNDP's Bureau for Policy and Programme Support/Global Policy Network.
Rohini Kohli
Rohini Kohli is the Senior Technical Advisor for Adaptation Policy and Planning in UNDP's Nature, Climate and Energy Team.
Torture is 'widespread' and likely underestimated in DR Congo
Torture is "widespread" and underestimated in the Democratic Republic of the Congo (DRC), and the abuse involves armed groups and State forces, UN investigators said on Wednesday.In findings issued in a report by the UN Joint Human Rights Office in DRC (UNJHRO) and the UN Stabilization Mission in DRC (MONUSCO), the authors indicated that 93 per cent of the 3,618 registered cases of "torture, cruel, inhuman, or degrading treatment" affecting 4,946 victims had happened in areas experiencing conflict.
Of that total, covering the period between 1 April 2019 and 30 April 2022, there were 492 cases of sexual violence, affecting 761 victims.
"Torture can never be justified, no matter the circumstances or the context. The DRC authorities must act with urgency and determination to put an end to this scourge," said Acting UN High Commissioner for Human Rights, Nada Al-Nashif, in a statement.
Responsibility shared
Members of the DRC's defence and security forces were responsible for 1,293 cases, according to the report, while 1,833 cases were attributed to armed groups. "In certain contexts, (they) subjected victims to torture in collusion with members of the security forces," it said.
Victims suffered torture and ill-treatment either during detention or "while exercising their fundamental rights, such freedom of expression and peaceful assembly, or during detention", the report's authors continued.
Highlighting the low number of complaints filed against perpetrators and the "widespread nature of torture" compared with the "magnitude of the violations", the report explained that only two army officers, 12 national police officers and 75 members of armed groups were convicted of torture during the reporting period.
'Hate speech' surging
The development comes amid concerns that the DRC has been gripped by a 'proliferation' of hate speech, just 12 months ahead of presidential elections.
In a scheduled debate at the UN Human Rights Council on Tuesday, the UN human rights office, OHCHR, also expressed deep concern about the alarming security situation in the east of the country, where two provinces have been placed under military rule since May 2021.
Withdrawing UN peacekeepers MONUSCO from the country "could have serious consequences on the human rights situation in the east of the country and the sub-region", said Christian Jorge Salazar Volkmann, Director of Field Operations and Technical Cooperation Division at OHCHR.
Member States at the Geneva forum heard that although armed groups carried out most rights violations and abuses between 1 June 2021 and 31 May 2022, DRC security personnel were responsible for over four in 10 cases, out of an overall total of 6,782.
The military rule in Ituri and Nord Kivu provinces which came into effect on 6 May 2021 "do(es) not appear to have deterred armed groups from attacking civilians, particularly in internally displaced persons sites", said Mr. Volkmann.
Some 2,413 people – 1,778 men, 471 women and 164 children – had been killed by armed groups in the first year of military rule in the two provinces, he said, compared to 1,581 people (1,076 men, 365 women and 140 children) during the previous 12-month period.
Nearly 5.5 million people had been forced from their homes by the violence, amid a resurgence of the M23 armed group in Nord Kivu's Rutshuru province, which has attacked DRC "defence and security forces, civilians and (UN peacekeeping Mission) MONUSCO", the OHCHR official added.
Militia rule
Other attacks by militias the ADF and CODECO against civilians and humanitarians "may constitute serious crimes under international law", Mr. Volkmann said, in an appeal for an end to the violence and a nationally-led demobilization and reintegration plan.
While welcoming the life sentence handed down to Mihonya Chance Kolokolo, leader of militia group Raïa Mutomboki, for crimes against humanity and war crimes including the recruitment and use of children, rape, murder and the violation of natural reserves in South Kivu, the UN human rights official highlighted the "slow pace" of justice for "almost all" priority cases committed by Kamuina Nsapu armed group between 2016 and 2018 in the Kasai region.
To tackle hate speech, OHCHR has recommended practical measures to the authorities in the DRC.
These include implementing a proposed law on racism, tribalism and xenophobia which is under discussion in Parliament.
"One year before the next presidential elections, it is important that the alleged perpetrators of these messages be brought to justice and held accountable, and to prevent the security situation from further deterioration," said Mr. Volkmann.
Five years of violence in northern Mozambique has forced nearly a million to flee
Nearly one million people have fled extreme violence perpetrated by non-State armed groups in northern Mozambique over the past five years, the UN refugee agency UNHCR reported on Tuesday. As the conflict in Cabo Delgado province has not subsided, UNHCR is appealing for both an end to the bloodshed and greater international support for the displaced and local communities hosting them.
The situation has had a devastating impact on the population, Spokesperson Matthew Saltmarsh told journalists in Geneva.
Beheadings, rapes and burnings
"People have witnessed their loved ones being killed, beheaded, and raped, and their houses and other infrastructure burned to the ground," he said.
"Men and boys have also been forcibly enrolled in armed groups. Livelihoods have been lost, and education stalled while access to necessities such as food and healthcare has been hampered. Many people have been re-traumatized after being forced to move multiple times to save their lives."
Meanwhile, the humanitarian situation has continued to deteriorate, with displacement figures increasing by 20 per cent, to over 946,000 in the first half of this year.
Neighbouring province affected
The violence has now spilled into the neighbouring province of Nampula, where four attacks were reported in September affecting at least 47,000 people and displacing 12,000.
"People displaced during those latest attacks told UNHCR that they are scared and hungry. They lack medicine and are living in crowded conditions – with four to five families sharing one house," said Mr. Saltmarsh.
"Some sleep under open skies. Lack of privacy and exposure to cold at night and the elements during the day, create additional safety and health concerns, particularly for women and children."
Meeting the needs
UNHCR has been responding to the needs of displaced populations in Cabo Delgado, Nampula and Niassa provinces, through humanitarian assistance and protection support.
Staff are providing shelter and household items, helping survivors of gender-based violence with legal, medical, and psycho-social support, and supporting displaced people to obtain legal documentation. UNHCR also supports those at higher risk, including children, people with disabilities, and older persons.
The agency requires $36.7 million to deliver life-saving protection services and assistance in Mozambique but has so far received around 60 per cent of the funding.
Promoting safe returns
Despite ongoing displacement in Cabo Delgado, some people have returned to their homes in areas they perceive as safe, said Mr. Saltmarsh.
Last month, UNHCR and partners conducted the first protection assessment mission to Palma, a town in the far north-east which saw deadly attacks in March 2021. Most of the 70,000 residents were displaced and the majority have returned in recent weeks.
"People who have lost everything are returning to areas where services and humanitarian assistance are largely unavailable. UNHCR is concerned about the risks people face should they continue to return to their areas of origin before conditions are stabilized," said Mr. Saltmarsh.
Danger remains
While UNHCR is in favour of returns when they are voluntary, safe, informed and dignified, current security conditions in Cabo Delgado are too volatile for people to go back to the province.
"However, growing protection needs and limited services for those who have chosen to return home must still be urgently addressed by relevant stakeholders, including authorities and humanitarian actors," he said.
In the interim, UNHCR is working closely with the Mozambican government and other partners to support and advocate for the inclusion of all displaced populations in national services.
Critical Views On Russia's Policy Towards Africa Within Context Of New World Order
In September WhatsApp conversation with Matthew Ehret, a Senior Fellow and International Relations Expert at the American University in Moscow, he offers an insight into some aspects of Russia-African relations within the context of the emerging new global order.
In particular, Matthew gives in-depth views on Russia's valuable contribution in a number of economic sectors including infrastructure development during the past few years in Africa, some suggestions for African leaders and further on the possible implications of Russia-China collaboration with Africa. Here are important excerpts of the wide-ranging interview:
What are the implications here and from historical perspectives that Russia is looking for its allies from Soviet-era in Africa…and "non-Western friends" for creating the new world order?
Russia is certainly working very hard to consolidate its alliances with many nations of the global south and former non-aligned network. This process is hinged on the Russia-China alliance best exemplified by the integration of the Eurasian Economic Union with the Belt and Road Initiative and the spirit of cooperation outlined in the the Feb. 4 Joint Statement for a New Era of Cooperation.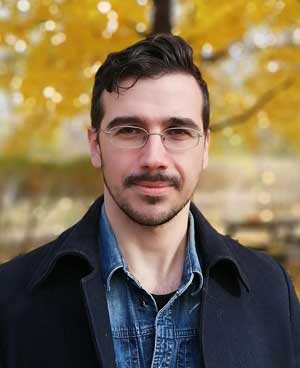 Of course this is more than simply gaining spheres of influence as many analysts try to interpret the process now underway, but has much more to do with a common vision for instituting a new system of cooperation, creative growth and long term thinking uniting diverse cultural and religious groups of the globe around a common destiny which is a completely different type of paradigm than the unipolar ideology of closed-system thinking dominant among the technocrats trying to manage the rules based international order.
Soviet Union, of course, enormously supported Africa's liberation struggle and resultantly attained political independence in the 60s. What could be the best practical way for Russia to fight what it now referred to as "neocolonialism" in Africa?
Simply operating on a foundation of honest business is an obvious but important thing to do. The African people have known mostly abuse and dishonest neo-colonial policies under the helm of the World Bank and IMF since WW2, and so having Russia continue to provide investment and business deals tied to the construction of special economic zones that drive industrial growth, infrastructure and especially modern electricity access which Africa desperately needs are key in this process.
African countries currently need to transform the untapped resources, build basic infrastructure and get industrialized -these are necessary to become somehow economic independent. How do you evaluate Russia's role in these economic areas, at least, during the past decade in Africa?
It has been improving steadily. Of course, Russia does not have the same level of national controls over their banking system as we see enjoyed by China whose trade with Africa has attained $200 billion in recent years while Russia's trade with Africa is about $20 billion. But despite that, Russia has done well to not only provide trains in Egypt, and has made the emphasis on core hard infrastructure, energy, water systems, and interconnectivity a high priority in the 2019 Russia-Africa Summit and the upcoming 2023 Summit.
Generally, how can we interpret African elite's sentiments about Russia's return to Africa? Do you think Russia is most often critical about United States and European Union's hegemony in Africa?
I think the over arching feeling is one of trust and relief that Russia has returned with a spirit of cooperation. According to all the messaging from Lavrov who recently completed an important Africa tour late July, I can say that Russia is very critical of the USA and EU approach to hegemony in Africa. As Museveni and the South Africa Foreign Minister have recently emphasized, they are sick of being talked down to and threatened by western patronizing technocrats, whereas we see a sense of mutual respect among the discourse of Russian and Chinese players which is seen as a breath of fresh air.
While the west is obsessed with "appropriate green technologies" for Africa while chastizing the continent for its corruption problems (which is fairly hypocritical when one looks at the scope of corruption within the Wall Street- City of London domain), Russia supports all forms of energy development from coal, oil, natural gas and even nuclear which Africa so desperately needs to leapfrog into the 21st century.
Understandably, Russia's policy has to stimulate or boost Africa's economic aspirations especially among the youth and the middle class. What are views about this? And your objective evaluation of Russia's public outreach diplomacy with Africa?
So far Russia has done well in stimulating their youth policy with expanded scholarships to African youth touching on agricultural science, engineering, medicine, IT, and other advanced sectors. Additionally the Special Economic Zones built up by Russia in Mozambique, Egypt have established opportunities for manufacturing and other technical training that has largely been prevented from growing under the IMF-World Bank model of conditionality laced loans driven primarily by the sole aim of resource extraction for western markets and overall control by a western elite. Russia has tended to follow China's lead (and her own historic traditions of aiding African nations in their development aspirations) without pushing the sorts of regime change operations or debt slavery schemes which have been common practice by the west for too long.
Sochi summit has already provided the key to the questions you have, so far, discussed above. Can these, if strategically and consistently addressed, mark a definitive start of a new dawn in the Russia-African relations?
Most certainly.
Geopolitical confrontation, rivalry and competition in Africa. Do you think there is an emerging geopolitical rivalry, and confrontation against the United States and Europe (especially France) in Africa? What if, in an alliance, China and Russia team up together?
China and Russia have already teamed up together on nearly every aspect of geopolitical, scientific, cultural and geo-economic interest imaginable which has created a robust basis for the continued successful growth of the multipolar alliance centered as it is upon such organizations as the BRICS+, SCO, ASEAN and BRI/Polar Silk Road orientation. This is clear across Africa as well and to the degree that this alliance continues to stand strong, which I see no reason why it would not for the foreseeable future, then an important stabilizing force can not only empower African nations to resist the threats, intimidation and destabilizing influences of western unipolarists.