More Global Approach Needed to Control Monkeypox
With increasing numbers of monkeypox virus among 1.3 billion people, African health experts have expressed worriness over lack of appropriate vaccines to contain the outbreak in Africa. That however in mid-August, the acting director of the Africa Centers for Disease Control and Prevention, Ahmed Ogwell, said there two partners "largely multilateral institutions and non-African governments" have shown some interest in helping out with manufacturing of vaccines without offering detailed information.
"Let us get vaccines onto the continent," Ogwell, said in a weekly media briefing pointing to another instance of 1.3 billion people on the continent without access to a vaccine, as it has been with the Covid-19 pandemic. Africa remains the only part of the world with no doses of the vaccine, according to the Africa Centers for Disease Control and Prevention.
More monkeypox deaths have been reported on the African continent this year than anywhere in the world. Since May, nearly 90 countries have reported more than 31,000 cases. At least 2,947 monkeypox cases have been reported in 11 African countries this year, including 104 deaths, but most of the cases reported are suspect ones because the African continent also lacks enough diagnostic resources for thorough testing, the Africa CDC director Ogwell said.
The lack of vaccine doses and shortage of diagnostics is an echo of the challenges that Africa's 54 countries faced for months during the Covid-19 pandemic as richer countries elsewhere raced to secure supplies. Given the continuous spread of the monkeypox virus especially in central and west African regions, raises the question of exploring the accesibility of vaccine supply. It relates closely plans to provide educational materials and educating the public about the virus spread, the risk of contracting it (means of transmission) – there has to be a stark acknowledgment of a preventive approach.
Although the current explosion of cases has occurred in men, experts say there is no biological reason the virus will remain largely within the community of men who have sex with men. "We certainly know it's going to spread to family members and to other non-male partners that people have," said Dr. Jay Varma, director of the Cornell Center for Pandemic Prevention and Response. The real question, he said, is whether it spreads as efficiently in those groups as it does among close sexual networks of men who have sex with men.
The World Health Organization classified the escalating outbreak of the once-rare monkeypox disease as an international emergency in July. Outside of Africa, 98% of cases are among men who have sex with men. With a limited global supply of vaccines, authorities are racing to stop monkeypox before it becomes entrenched. WHO has, however, warned against supply discrimination.
Early August, Wendy Orent, the author of "Plague: The Mysterious Past and Terrifying Future of the World's Most Dangerous Disease" and "Ticked: The Battle Over Lyme Disease in the South" wrote in Los Angeles Times Op-Ed: Monkeypox is not the next Covid. But it's spreading from the same failures.
The expert explained that monkeypox a well-studied disease: In the past, it has been concentrated primarily in rural West or Central Africa and transmitted from a bush animal to a person, who then would spread it to limited family members in close contact. During the 2003 outbreak in the U.S., people caught it directly from pet prairie dogs that got infected by small mammals imported from West Africa. None of the U.S. cases that year spread to another person.
In contrast, the recent outbreak is spreading more widely person-to-person. But if governments take the right steps and help block transmission by giving key resources to those most at risk – currently gay and queer men – monkeypox can be contained. The global alarm sounded on this virus should be a warning to intervene now while the disease is manageable and take steps to limit future outbreaks, two goals well within reach.
Monkeypox was first detected among monkeys kept in a Denmark laboratory in 1958. Only in 1970 did doctors record a human case, indicating that monkeypox could also infect people. The disease, which closely resembles smallpox, wasn't distinguished as a separate infection until smallpox was nearly eliminated. Smallpox vaccination campaigns kept both diseases at bay until 1980, when the World Health Organization declared smallpox eradicated and vaccination campaigns ended.
Smallpox spread only through humans, with no animal population keeping it alive. It evolved over millennia to become a true human specialist, effective at transmission and overcoming immunity. Centuries of an arms race in Africa, Asia and Europe allowed the smallpox virus to fine-tune its attacks on the human immune system. When it burst into the previously unexposed populations of the Western hemisphere via European invaders, the sharpened teeth of smallpox met no resistance. Some scholars estimate that 90% of native Americans died of it.
That monkeypox is spreading rapidly is undeniable. While monkeypox isn't at this point a truly sexually transmitted disease like gonorrhea or syphilis, sexual contact has driven this outbreak. Monkeypox spreads through intimate physical contact, including direct contact with monkeypox pustules loaded with virus. People may not realize that their malaise is monkeypox in its early phase. Although anyone touching an infected person or their sheets, clothing and towels could theoretically catch monkeypox, the highest risk remains in concentrated networks of friends, companions and lovers.
The scandal of monkeypox is that this worldwide outbreak has happened at all. An epidemic has persisted in Nigeria since 2017. A more deadly strain has caused thousands of suspected cases and likely killed hundreds in the Democratic Republic of Congo (DRC). We have for years had the capacity to vaccinate those most at risk via two doses of Jynneos, the safer, updated version of the old smallpox vaccine. But we haven't done so, and now the virus has reached the Western world. Now millions of doses have been ordered for the U.S. alone – and none yet for Africa.
Why do we in the West only pay attention when a disease outbreak directly threatens us? That's the real outrage, the real question. The only answer is a more global approach to health, a recognition that when disease breaks out in one part of the world, it often will – as Covid and now monkeypox have shown us – affect us all.
New WHO strategy aims to strengthen rapid response to health emergencies
Amid mounting health emergencies globally – such as the COVID-19 pandemic, climate-related crises, and the war in Ukraine – the World Health Organization (WHO) on Wednesday announced an initiative to strengthen rapid response. The Emergency Medical Teams (EMT) 2030 Strategy was launched at a meeting in Yerevan, Armenia, bringing together health workers, technical experts and international partners from 110 countries.
EMTs are groups of health professionals, including doctors, nurses, paramedics, support workers and logisticians. They are trained and prepared to provide immediate support during an emergency.
A stronger network
The more than 500 people attending the meeting are part of the EMT Network, which spans WHO's six global regions.
The new strategy is the blueprint to continue to development of a network of effective and high-performing national, subnational and regional EMTs, in line with the agency's classifications and standards.
"As we build a new and stronger architecture for health emergency preparedness and response, a rapidly deployable global health emergency corps will be vital, building on the experience and capacities of Emergency Medical Teams," said the WHO Director-General, Tedros Adhanom Ghebreyesus, in his opening statement.
"The EMT 2030 strategy envisions a world in which every country has the ability to respond rapidly and effectively to national emergencies, leveraging regional and sub-regional capacities to support vulnerable communities and others in need."
Learning from the pandemic
The gathering also provides an opportunity to reflect on lessons learned from the response to multiple emergencies, such as the pandemic, now in its third year.
The global crisis has created an especially challenging context for emergency response in many countries.
For example, demand has increased for specialized skills on infection prevention and control, and the management of severe respiratory infection cases.
The WHO network has deployed nearly 200 international EMTs to support response in 67 countries, highlighting how specialized care teams support both a country's response while building national capacities. 
Value of collaboration
The pandemic "truly revealed the importance of strengthening in-country health emergency response capacities, including a highly-trained workforce and access to essential technology and equipment," said Dr. Hans Kluge, WHO Regional Director for Europe.
It has also underscored the benefits of collaboration between EMTs and other WHO entities, such as the Rapid Response Mobile Laboratories of the Global Outbreak Alert and Response Network. This allowed EMTs to diagnose cases faster, leading to quicker treatment and care.
"Bringing EMTs and mobile laboratories together is also proving highly successful in the context of humanitarian crises, making the health response more effective in areas where health facilities and systems have been compromised, as well as when countries are receiving significant numbers of refugees with multiple emergency health needs," Dr. Kluge added.
COVID-19: Report reveals mental health 'pandemic'
And in another global health development, countries are failing when it comes to protecting the mental health and wellbeing of health and care workers, WHO and partners said in a new report issued on Wednesday.
The study examines the impact of the COVID-19 pandemic on the mental health of these professionals, warning that this too is a 'pandemic'.
At least a quarter of those surveyed reported anxiety, depression and burnout symptoms.
Concern for women
The report was published by the Qatar Foundation, World Innovation Summit for Health (WISH), in collaboration with WHO.
Women, young people and parents of dependent children were found to be at greater risk of psychological distress.
The finding is significant, the report said, as women make up 67 percent of the global health workforce and are subject to inequalities in the sector, such as unequal pay.
The higher risk of negative mental health outcomes among younger health workers was also a concern.
"Well into the third year of the COVID-19 pandemic, this report confirms that the levels of anxiety, stress and depression among health and care workers has become a 'pandemic within a pandemic,'" said Jim Campbell, WHO Director of Health Workforce.
The report contains 10 policy actions for governments, including investing in workplace environments that prevent burnout, promote staff wellbeing, and support quality care.
HL7 FHIR, the Future of Health Information Exchange?
Health Level 7 International is an association that calls itself a non profit organization, ANSI-accredited standards developing organization devoted to creating a thorough structure and standards set for the exchange, incorporation, sharing, and retrieval of digital health data that endorses clinical practice and the management, delivery, and evaluation of health services.
A next-generation standards framework developed by HL7, FHIR is described as such on the HL7 website. The best aspects of HL7's v2, v3, and CDA product lines are combined in FHIR, which also makes use of the most recent web standards and places a strong emphasis on implementation.
Do you wonder what's the difference between HL7 and FHIR? The core development technologies are the fundamental distinction between HL7 and FHIR. FHIR depends on open web technologies like JSON and RDF data formats as well as RESTful web services. FHIR reduces the learning curve for developers because they are already familiar with these technologies, allowing them to start working more immediately.
The "Resources" of FHIR and How They Help the Provider
FHIR is essentially an effective mechanism for healthcare professionals to communicate data about patients in a range of settings, including in-patient, ambulatory, acute, long-term, community, allied health, etc. The implementation of FHIR through its Resources is the aspect of it that matters the most to providers. The resources are comparable to "paper 'forms' indicating various types of medical and administrative data that can be gathered and shared," as stated on their website. Each Resource or "form" is assigned a template by FHIR.
Why is FHIR important?
Data was locked in proprietary structures for many years. Providers, payers, and patients frequently had to revert to outdated, time-consuming techniques to transmit information, such as faxing chart notes or physically transferring paper-based records. Or systems had to transmit whole papers to answer a doctor's demand for specific health information. Doctors have to search through entire paperwork to find a single piece of information, which drains them and takes lots of time. Luckily, each Resource can be provided using FHIR without the whole clinical record. This enables a quicker and significantly more effective interchange of health information.
Why is HL7 FHIR the future of health information exchange?
Sharing data is made easier, implementation is greatly simplified, and mobile apps are support FHIR better. Additionally, it provides crucial use cases that are advantageous to patients, payers, and providers.
To expedite decision-making, physicians can exchange patient data more effectively among teams. Medical data can be added to claims data by insurance companies to enhance risk assessment, reduce costs, and enhance outcomes. Additionally, patients can have more influence over their health by getting access to medical data via user-friendly apps that operate on smartphones, tablets, and wearables.
What makes FHIR different from the rest of the previous standards?
Although FHIR differs from earlier standards in numerous ways, there are two fundamental distinctions that make it so remarkable:
Security: TLS/SSL encryption is necessary for any production health data exchanged over FHIR. This makes it significantly safer than earlier HL7 standards.
Resources: FHIR makes use of uniform data components and formats, also referred to as "Resources." The lowest feasible transactional unit in FHIR is a Resource, which provides significant data through a known identity.
FHIR can be used in a wide range of situations, such as mobile apps, cloud communications, data sharing based on electronic health records, server communication in large institutional healthcare providers, and more. Open source, cost-free, scalable, and adaptable summarize FHIR.
Time to address mental health issues in the workplace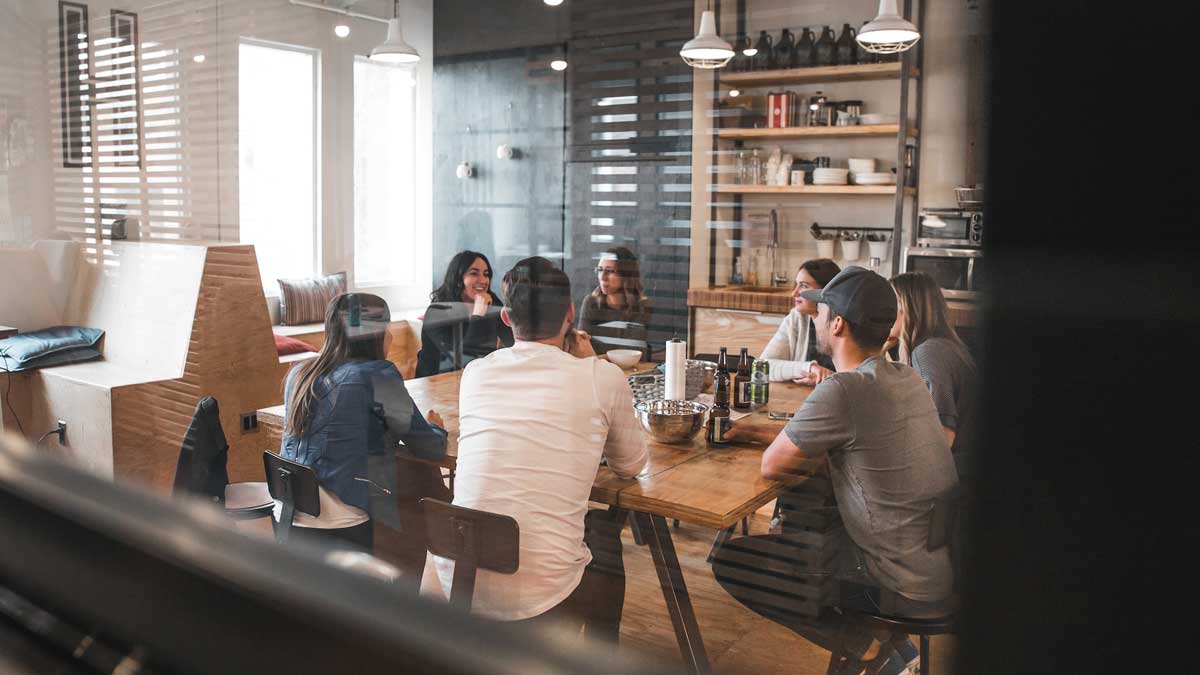 With an estimated 12 billion workdays lost annually due to depression and anxiety, costing the global economy nearly $1 trillion, more action is needed to tackle mental health issues at work, the World Health Organization (WHO) and the International Labour Organization (ILO) said on Wednesday. The UN agencies have launched two publications which aim to prevent negative work situations and cultures while also offering mental health protection and support for employees.
Performance and productivity affected
"It's time to focus on the detrimental effect work can have on our mental health," said Tedros Adhanom Ghebreyesus, Director-General at WHO, which has issued global guidelines on the issue.
"The well-being of the individual is reason enough to act, but poor mental health can also have a debilitating impact on a person's performance and productivity."
The WHO guidelines contain actions to tackle risks to mental health at work such as heavy workloads, negative behaviours, and other factors that can create distress.
For the first time, the UN health agency recommends manager training, to build their capacity to prevent stressful work environments and respond to workers' needs.
A workplace taboo
WHO's World Mental Health Report, published in June, revealed that of one billion people estimated to be living with a mental disorder in 2019, 15 per cent of working-age adults experienced a mental disorder.
The workplace amplifies wider societal issues that negatively affect mental health, including discrimination and inequality, the agency said.
Bullying and psychological violence, also known as "mobbing," is a key complaint of workplace harassment that has a negative impact on mental health. However, discussing or disclosing mental health remains a taboo in work settings globally.
The guidelines also recommend better ways to accommodate the needs of workers with mental health conditions and proposes interventions that support their return to work.
Increasing opportunities
They also outline measures to ease entry into the jobs market, for those workers with severe mental health conditions.
Importantly, the guidelines call for interventions for the protection of health, humanitarian, and emergency workers.
A separate policy brief with ILO explains the WHO guidelines in terms of practical strategies for governments, employers and workers, and their organizations, in both the public and private sectors.
The objective is to support the prevention of mental health risks, protect and promote mental health at work, and support those with mental health conditions, so they can participate and thrive at work.
"As people spend a large proportion of their lives in work – a safe and healthy working environment is critical," said, Guy Ryder, the ILO Director-General.
"We need to invest to build a culture of prevention around mental health at work, reshape the work environment to stop stigma and social exclusion, and ensure employees with mental health conditions feel protected and supported."
ILO's Convention on occupational safety and health, and a related recommendation, provide legal frameworks to safeguard workers.
Lack of national programmes
However, only 35 per cent of countries reported having national programmes for work-related mental health promotion and prevention.
The COVID-19 pandemic triggered a 25 per cent increase in general anxiety and depression worldwide, according to a WHO study published in March.
The crisis exposed how unprepared governments were for its impact on mental health, as well as a chronic global shortage of mental health resources.
In 2020, governments worldwide spent an average of just two per cent of health budgets on mental health, with lower-middle income countries allocating less than one per cent.