`Medicine from the Sky` Drone Delivery Programme Set for Take-off in Pradesh
Medicine from the Sky, a flagship initiative by the World Economic Forum, is to be launched in Arunachal Pradesh, north-east India, on Independence Day, 15 August.
The aim is to document how health systems in remote parts of the state respond to the integration of drone-based supply chains. After numerous confidence-building pilot schemes across the country, the Arunachal Pradesh initiative focuses on a more elaborate agenda involving deeper operational planning and observations.
The six-month programme will be centred around four pillars:
Basic healthcare needs – regular services for vaccines; iron, folic acid, nutrition supplements; prophylactic and mass drug administration; diagnostic sample collection; emergency medications; blood and blood products
Ecosystem skill levels, terrain, weather considerations – identification of local stakeholders, including engineering, medical, paramedical, humanities and management colleges; technical and skill development institutes; find continuous source for weather data and real-time prediction
Survivability, scalability and sustainability – resource estimation, impact assessment and economics
Stress testing of drone platforms – ascertaining ability of available technologies to handle undulating terrain
"In mid-2021, we undertook a field study in Arunachal Pradesh, along with the Public Health Foundation of India, to learn more about the local health distribution system, disease profile and the nature of the terrain. Traversing the Seppa-Bameng belt by road, in particular, made it evident that drones were an absolute necessity," said Vignesh Santhanam, Lead, Aerospace and Drones, World Economic Forum.
"Through our learnings in Telangana, we are looking to stress-test our systems in Arunachal Pradesh under the liberalized drone regime while factoring in economic principles from the point of initiation. For this purpose, we will work on two bell-weather districts – East Kameng and Lower Subansiri – over an extended time frame and supplement ongoing central initiatives with data and examples while empowering local governments with drone-based solutions. We are also planning awareness campaigns for local youth and students," he added.
In a first of its kind approach to raise awareness among rural youth, the District Collector of East Kameng has called on all heads of participating villages to nominate "drone ambassadors" in parallel with an essay-writing competition on drones for village school students.
In the context of celebrations for India's 75 years of independence, the initiative will be formally launched at East Kameng district in the presence of key state officials, care workers, local youth and key partners – the Public Health Foundation of India, Redwing Labs, Tech Eagle, Apollo Hospitals HealthNet Global (clinical partner) and USAID which will contribute to the drone programme. The initiative will be launched by Pema Khandu, Chief Minister of Arunachal Pradesh in the presence of key decision makers including Mama Natung, Minister for Environment & Forest, Sports & Youth Affairs and Water Resources, Arunachal Pradesh; Sharat Chauhan, Health Secretary, Arunachal Pradesh; Pravimal Abhishek Polumatla, East Kameng Deputy Commissioner; Nabam Peter, CEO, State Health Authority; and Vignesh Santhanam, World Economic Forum.
The East Kameng leg of the initiative is supported by SAMRIDH Healthcare Blended Financing Facility and the United States Agency for International Development (USAID).
Medicine from the Sky
In June 2020, the World Economic Forum in partnership with the state of Arunachal Pradesh hosted a session to discuss the use of drones in medical logistics and delivery in remote tribal areas. Floods and landslides have often impacted the last mile delivery of medicine, isolating populations. The session was quickly followed by a field visit in north-eastern India by the World Economic Forum and the Public Health Foundation of India. Discussions with local healthcare workers and visits to remote health establishments clearly established the urgent need for drone corridors across the state.
"East Kameng district has a hilly terrain which makes it difficult to access interior areas, particularly during the monsoon season. I am sure drone-based drug delivery will be a game-changer in strengthening access to healthcare in such remote areas. I hope the project will give us the answers and clarity for large-scale implementation," said Pravimal Abhishek Polumatla, district magistrate.
"By delivering medical supplies much faster than road-based logistics, the drone network would serve the remote areas by offering access to diagnostics, essential medicines and vaccines. We are hoping this will reduce out-of-pocket expenditure for patients," he added.
HL7 FHIR, the Future of Health Information Exchange?
Health Level 7 International is an association that calls itself a non profit organization, ANSI-accredited standards developing organization devoted to creating a thorough structure and standards set for the exchange, incorporation, sharing, and retrieval of digital health data that endorses clinical practice and the management, delivery, and evaluation of health services.
A next-generation standards framework developed by HL7, FHIR is described as such on the HL7 website. The best aspects of HL7's v2, v3, and CDA product lines are combined in FHIR, which also makes use of the most recent web standards and places a strong emphasis on implementation.
Do you wonder what's the difference between HL7 and FHIR? The core development technologies are the fundamental distinction between HL7 and FHIR. FHIR depends on open web technologies like JSON and RDF data formats as well as RESTful web services. FHIR reduces the learning curve for developers because they are already familiar with these technologies, allowing them to start working more immediately.
The "Resources" of FHIR and How They Help the Provider
FHIR is essentially an effective mechanism for healthcare professionals to communicate data about patients in a range of settings, including in-patient, ambulatory, acute, long-term, community, allied health, etc. The implementation of FHIR through its Resources is the aspect of it that matters the most to providers. The resources are comparable to "paper 'forms' indicating various types of medical and administrative data that can be gathered and shared," as stated on their website. Each Resource or "form" is assigned a template by FHIR.
Why is FHIR important?
Data was locked in proprietary structures for many years. Providers, payers, and patients frequently had to revert to outdated, time-consuming techniques to transmit information, such as faxing chart notes or physically transferring paper-based records. Or systems had to transmit whole papers to answer a doctor's demand for specific health information. Doctors have to search through entire paperwork to find a single piece of information, which drains them and takes lots of time. Luckily, each Resource can be provided using FHIR without the whole clinical record. This enables a quicker and significantly more effective interchange of health information.
Why is HL7 FHIR the future of health information exchange?
Sharing data is made easier, implementation is greatly simplified, and mobile apps are support FHIR better. Additionally, it provides crucial use cases that are advantageous to patients, payers, and providers.
To expedite decision-making, physicians can exchange patient data more effectively among teams. Medical data can be added to claims data by insurance companies to enhance risk assessment, reduce costs, and enhance outcomes. Additionally, patients can have more influence over their health by getting access to medical data via user-friendly apps that operate on smartphones, tablets, and wearables.
What makes FHIR different from the rest of the previous standards?
Although FHIR differs from earlier standards in numerous ways, there are two fundamental distinctions that make it so remarkable:
Security: TLS/SSL encryption is necessary for any production health data exchanged over FHIR. This makes it significantly safer than earlier HL7 standards.
Resources: FHIR makes use of uniform data components and formats, also referred to as "Resources." The lowest feasible transactional unit in FHIR is a Resource, which provides significant data through a known identity.
FHIR can be used in a wide range of situations, such as mobile apps, cloud communications, data sharing based on electronic health records, server communication in large institutional healthcare providers, and more. Open source, cost-free, scalable, and adaptable summarize FHIR.
Time to address mental health issues in the workplace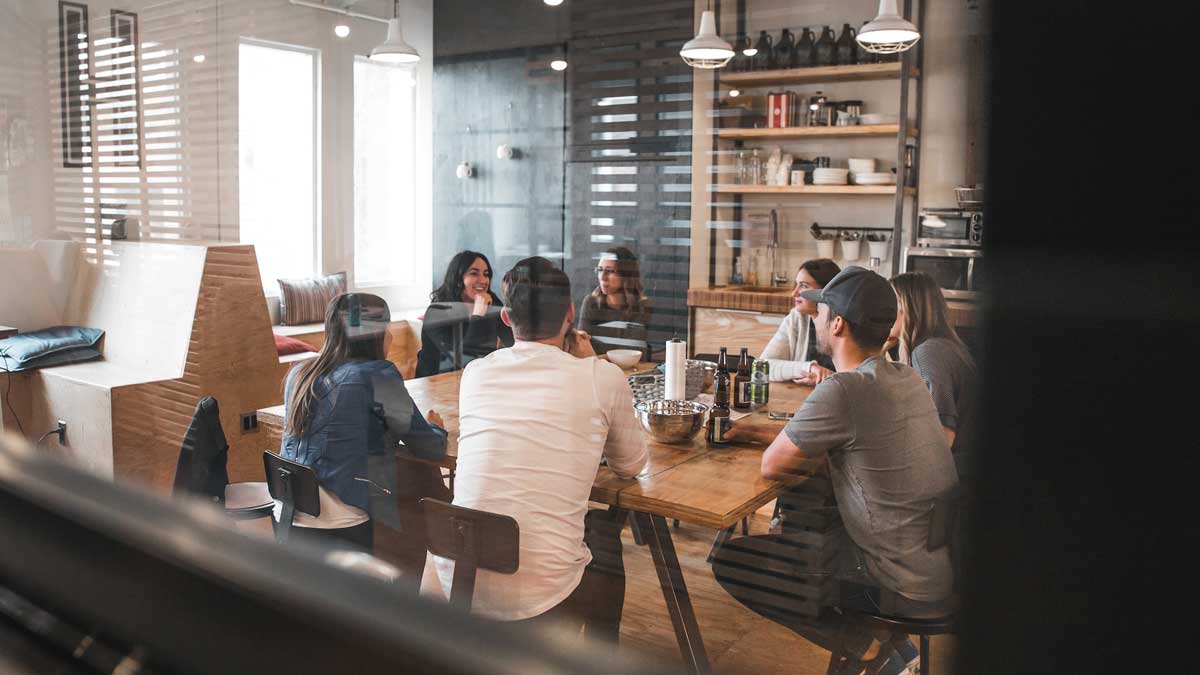 With an estimated 12 billion workdays lost annually due to depression and anxiety, costing the global economy nearly $1 trillion, more action is needed to tackle mental health issues at work, the World Health Organization (WHO) and the International Labour Organization (ILO) said on Wednesday. The UN agencies have launched two publications which aim to prevent negative work situations and cultures while also offering mental health protection and support for employees.
Performance and productivity affected
"It's time to focus on the detrimental effect work can have on our mental health," said Tedros Adhanom Ghebreyesus, Director-General at WHO, which has issued global guidelines on the issue.
"The well-being of the individual is reason enough to act, but poor mental health can also have a debilitating impact on a person's performance and productivity."
The WHO guidelines contain actions to tackle risks to mental health at work such as heavy workloads, negative behaviours, and other factors that can create distress.
For the first time, the UN health agency recommends manager training, to build their capacity to prevent stressful work environments and respond to workers' needs.
A workplace taboo
WHO's World Mental Health Report, published in June, revealed that of one billion people estimated to be living with a mental disorder in 2019, 15 per cent of working-age adults experienced a mental disorder.
The workplace amplifies wider societal issues that negatively affect mental health, including discrimination and inequality, the agency said.
Bullying and psychological violence, also known as "mobbing," is a key complaint of workplace harassment that has a negative impact on mental health. However, discussing or disclosing mental health remains a taboo in work settings globally.
The guidelines also recommend better ways to accommodate the needs of workers with mental health conditions and proposes interventions that support their return to work.
Increasing opportunities
They also outline measures to ease entry into the jobs market, for those workers with severe mental health conditions.
Importantly, the guidelines call for interventions for the protection of health, humanitarian, and emergency workers.
A separate policy brief with ILO explains the WHO guidelines in terms of practical strategies for governments, employers and workers, and their organizations, in both the public and private sectors.
The objective is to support the prevention of mental health risks, protect and promote mental health at work, and support those with mental health conditions, so they can participate and thrive at work.
"As people spend a large proportion of their lives in work – a safe and healthy working environment is critical," said, Guy Ryder, the ILO Director-General.
"We need to invest to build a culture of prevention around mental health at work, reshape the work environment to stop stigma and social exclusion, and ensure employees with mental health conditions feel protected and supported."
ILO's Convention on occupational safety and health, and a related recommendation, provide legal frameworks to safeguard workers.
Lack of national programmes
However, only 35 per cent of countries reported having national programmes for work-related mental health promotion and prevention.
The COVID-19 pandemic triggered a 25 per cent increase in general anxiety and depression worldwide, according to a WHO study published in March.
The crisis exposed how unprepared governments were for its impact on mental health, as well as a chronic global shortage of mental health resources.
In 2020, governments worldwide spent an average of just two per cent of health budgets on mental health, with lower-middle income countries allocating less than one per cent.
A good night's sleep is a tonic to remember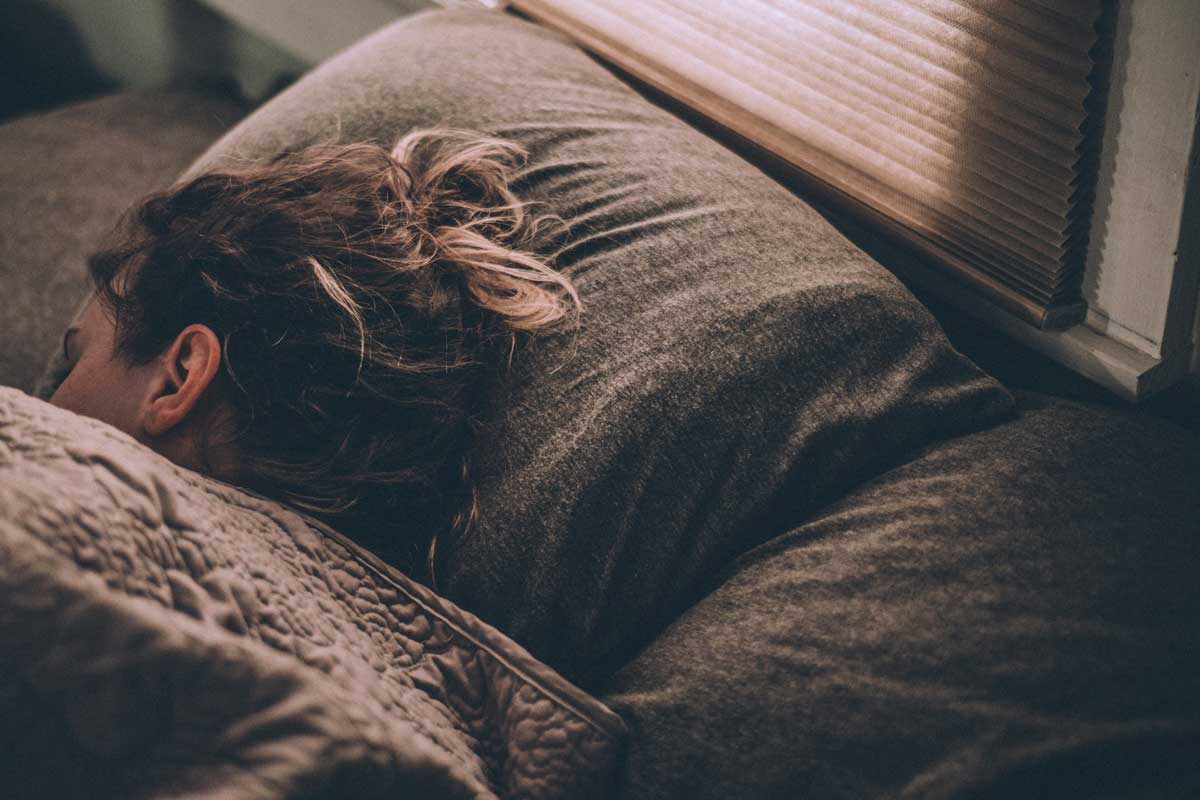 BY ANTHONY KING
Everyone suffers restless nights from time to time. Chewing over failures or worries at the end of the day undermines rest, especially deep sleep. 'A ruffled mind makes a restless pillow,' wrote author Charlotte Brontë.
A good night's sleep serves as a tonic. What's more, it is long recognised that shuteye gives learning and memory a boost. More recently, scientists revealed that the early phase of deep slow-wave sleep is especially important.
'When you learn something in the evening, that information becomes reactivated during sleep,' said Dr Bjoern Rasch, who took part in the Horizon-funded MemoSleep project and is a professor at the University of Fribourg.
The Swiss researcher added that 'Ruminations and negative thoughts increase our awakenings during sleep, make us wake earlier than we want and make us sleep less deeply.'
Reactivated thoughts
But there is good news too. Positive thoughts can also be reactivated in brain circuits and, in the process, improve sleep, according to Dr Rasch. He organized an experiment around the whole idea.
His test was a small boon to students in his university who received 50 Swiss francs (EUR 52) for every night they spent snoozing in a comfortable four-bed sleeping laboratory.
The students were connected to an electroencephalogram that monitored their brain waves. They also had their muscles monitored to record when they fell into slumber and what sleep-state they were in.
Some relaxation strategies allow people to fall asleep faster, but don't change the quality of sleep afterwards, according to Dr Rasch. He played hypnotic tapes with imagery such as a fish swimming in deep water, and with words suggestive of safety and relaxation, for the students.
'The subjects spent more time in the deeper slow-wave sleep stage after listening to the hypnotic tape,' said Dr Rasch. 'We would explain this by an increased reactivation of relaxing and reassuring thoughts during sleep, heard previously during the hypnosis tape.'
In future studies, Dr Rasch hopes to help patients who suffer from insomnia.
'It could not only help them fall asleep but could actually make their sleep more restful,' he said. Furthermore, this could aid people with psychological illnesses, such as post-traumatic stress disorder, who sleep poorly.
Seahorses and learning
The seahorse-shaped part of the brain called the hippocampus (from the Greek word for seahorse) is especially important for learning and memory. Scientists often use rodents to investigate their hippocampus in learning and sleep.
Rats, for example, are masters at remembering paths through mazes to find foods. The hippocampus is key to this recall.
Dr Juan Ramirez-Villegas uses rodents to probe how mammalian brains store memories – work that could eventually contribute to fighting human illnesses such as Alzheimer's.
As part of the Horizon-funded DREAM project, he discovered that another part of the brain – the brainstem – plays a crucial role along with the hippocampus and becomes active beforehand.
'It seems like the brainstem is setting up some scenery so that the hippocampus can reactivate memories across different stages of sleep,' said Dr Ramirez-Villegas, who is a postdoctoral fellow at the Institute of Science and Technology Austria.
He has attached electrodes to record activity in the brains of rats as they navigate a maze and afterwards as they sleep. Sleeping allows the brain to replay daytime events and etch them as long-term memories.
'It is very striking that the cells fire in the same order during sleep that they did during learning, but they are more compressed in time during sleep,' said Dr Ramirez-Villegas.
How we remember
The discovery was surprising because it suggests that the brainstem has an overlooked function in stimulating and changing memory formation. This seems to be true for rodents as much as for primates and, as a result, is likely to be a basic mechanism of the brains of mammals, including people.
The research, while crucial to understanding the basic operation of the brain, could have clinical benefits too. 'We are untangling the basic principles of memory processes, but we can also use these to ameliorate the effects of memory-related illnesses,' said Dr Ramirez-Villegas.
The research in this article was funded via the EU's European Research Council and the Marie Skłodowska-Curie Actions (MSCA). This article was originally published in Horizon, the EU Research and Innovation Magazine.