Notice the big events of economic booms during the last century and observe the unique role of mobilization of entrepreneurialism on such trajectories. For example, the original Silicon Valley of the USA was not a technology or financial revolution but the mobilization of an entrepreneurial journey, way before the term 'IT' became popular, and 'technology' conceptualized as worthy enough to trade in billions while staying invisible. The out-of-box thinkers came out of their garages, broke old systems, created new alternates and changed the world forever. Revolution of entrepreneurs, created by entrepreneurs and for entrepreneurs. The rest is history
Today, some 100 other nations are still trying hard with their own version to become the copycats. The existing lukewarm failures around the world on the replications of "silicon valley" of sorts, already speak volumes. Remember, only measured by entrepreneurialism, such goals, unless once Mindset Hypotheses properly understood this entire subject already beyond common narratives on economic growth.
Real economic development always needs methodical advancements of national mobilization of entrepreneurialism, upskilling and uplifting SME sectors to quadruple exportability otherwise, growth and productivity remain stagnant. The big challenges are to bring the entrepreneurial thinking and job creator mindsets blend across the economic development teams on a fast track basis. Their current frame of mind critically needs uplifting so their confidence level stands up to the global quality, demands for speed and execution able to tackle the power of global competitive forces.
Neither across the world, during the entire last decade, did academia build neither the long awaited Fourth Industrial Revolution nor did the bureaucracies digitized, mobilized and uplifted SME economies. Where is the entrepreneurial mix in all such equations? What have the economic development teams really learned recently? When will they get ready to advance their thinking and blend their efforts alongside the entrepreneurial engines and right mindsets?
When 100 plus nations, talking about digitization, are still trying to figure out mobilization of large sectors of their SME economies, with little or no progress, lingering questions arise. Necessitated now, are some newly mandated activities at every stage of any economic development in progress. Identify and rearrange right mindsets, for right challenges. What worked, last many decades, today, with no results, now ready for thrown out of windows? How long unlimited printing of currencies last, how high will inflation go and how long the recessions last?
The post-pandemic technologically advanced world, Best option is to balance mindsets and cause change, adjust to global age demands on productivity and performance, otherwise accept a diaper change, surrender to face frailty of life and limits of minds. It is not the absence of expertise that is a problem, it is the mindsets unable to recognize such expertise, in the first place.
The invisible switch: There is no political power unless there is a parallel economic power; after all, there cannot be any economic power without entrepreneurial job-creator-mindset power. Economies without digitization are as if without electricity, economic development without upskilled frontline teams as if without a bulb. Study the solutions via Mindset Hypothesis
The 4B factor: Four Billion on the march; billion displaced due to pandemic, billion replaced due to technology, billion misplaced in wrong jobs now a billion on starvation-watch. The 4B Factor, this digitally connected mass of people making this now the biggest force of global opinion in the history of time.
Global opinion v/s national public opinion: Observe, how fast the world changed, how the ocean of global opinion is now drowning ponds of national opinion. Notice, nations are already so intoxicated, in joy over the popularity of their own national opinion, while having just an opposite global opinion on the world stage. Study the global tidal waves.
Study the Agrarian Age to Industrial Age, later to Computer Age, measure how most talented 'cow-hands' were suddenly replaced by steam power and hydraulics and later floors filled with clerks replaced by a single computer. Study "How did we arrive here so suddenly" Excerpted Source: Naseem Javed, Sunrise, Day One, Year 2000. Published, IABC Communications World, Dec. 1995, Volume 12 Issue 11, Article, 'Chronology Charts'


Over centuries, despite, available like an open book, the government failed to create armies of entrepreneurs but was always successful in creating real armies and real combat soldiers. Simply because, soldiers trained by sleeping in the forests while digging trenches in the rain, but not trained by running around in classrooms with water pistols or drawing pictures of tanks.
Entrepreneurialism is neither academia born nor academic centric. Let the professors teaching entrepreneurialism break the furniture in protest, their contributions, as theories are excellent only when free, but not for heavy cost and creating student debts. Today business education is more a liability and no longer a real asset. The world changed, minds opened, old-systems closing, new worlds arising with new definitions erupting to manage the future better.
Go build an airline, place aeronautical engineers, and frequent flyers in the cockpits but leave qualified trained pilots in the airport lobbies. Now glued to the radio to find about a crash understand the similarity to current pending financial crashes, nation by nation. As a test, best check out what percentage of entrepreneurial job creator mindsets are in the mix with job seeker mindsets of any local, national economic ministry anywhere in the free world.
Save economies and grab the solutions: They can rapidly upgrade and acquire Mastery on National Mobilization of Entrepreneurialism,learn its pragmatism and common sense deployments within months, acquire digitization, mobilization and most importantly to articulate on such advanced new thinking across the national agenda. Learn fast, fail fast, raise fast and shine. Study how Expothon is tabling such ideas globally.
Today, a shipload of some 7000 economic development officers, representingalmostthe total of top teams spread across free economies of the world should now take a luxury cruise, relax, relearn, unlearn, as their current mathematics is causing serious maladjustments on creating grassroots prosperity for some 100 nations. How fast can this force of 7000 people on a luxury cruise be upskilled on National Mobilization of SME Entrepreneurialism?
The difficult questions: How quickly options when infused with technology lead to mobilizations to discover new paths. Which economic leadership of free nations can display such transformation or even articulate on such critical topics? Which national or global institution is bold enough to face and debate such challenges? Which economic team is ready to test, explore, or try on such forbidden topics? Nevertheless, the world changing fast and will not stop for anyone.
Observing the change, it will not be the sudden arrival of missed Fourth Industrial Revolution; but the surprised arrival of the First Industrial Revolution of the Mind. Study deeply how the mind is opening up and responding to creative entrepreneurial issues, the old concept already dead, now replaced with new thinking. Leaving behind the woman entrepreneurs is another tragedy for any nation. What are some new solutions?
Just like today, we no longer tolerate square wheels or rotary dials, or chasing a form stamped 10 times, across a 10-floor building without a lift. The post pandemic economic recovery in smoke and mirror war games, will no longer tolerate the inefficiencies and bureaucracies. Of course, today, the ability to face the truth now considered extraordinary strength. Change can be beautiful, once minds opened.
Refusing to face the truth; this is where all the hostility and hate breeds,  and where without diversity and tolerance, wars and fakery declared the common games, this is when humankind left as secondary, common good declared waste, societies destroyed, so who needs economic development, anyway? A new wave of grassroots economic development will emerge as the top-level economic development almost already destroyed. Hear the sounds of distant firings. It will be the five billion connected alpha dreamers, who will develop and change the world. The rest is easy 
Baltic reality: High inflation and declining of living standards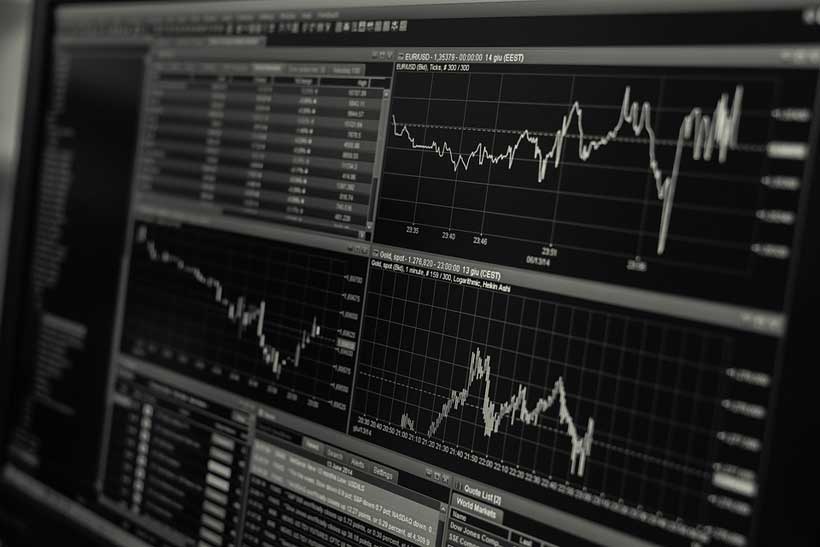 The Baltic States' economy is in bad condition. The latest estimate from the EU's statistics body shows that Eurozone inflation is continuing to soar to record highs.
The Baltic countries continue to be the hardest hit. These states in particular are experiencing the highest levels of inflation in the Eurozone. Thus, inflation in Latvia and Lithuania hit 22.4 per cent and 22.5 per cent respectively. Estonia also has seen inflation rise year on year from 6.4 per cent in September 2021 to 24.2 per cent in September 2022. The more so, the Baltic States continue to see soaring energy and food prices which lead to declining standard of living.
The Bank of Lithuania has published its latest economic forecast and revised gross domestic product (GDP) growth projections for 2023 from 3.4% to 0.9%.
Statistics Lithuania also reports that in September 2022, the consumer confidence indicator stood at minus 16 and, compared to August, decreased by 5 percentage points. The decrease in the consumer confidence indicator in September was determined by negative changes in all of its components.
According to SEB bank economist Tadas Povilauskas, the number of poor people in Lithuania will increase. Living standards will be affected by rising food and energy prices. The current price of natural gas is too high and the economy cannot "go" with it. It is evidently that energy prices shocks have far-reaching effects on Lithuanian economy and population.
The main cause of such state of affairs is deteriorated relations with Russia. Russia has lately been the EU's top supplier of oil, natural gas, and coal, accounting for around a quarter of its energy.
The conflict in Ukraine and political confrontation between Russia and the West has exacerbated the energy crisis by fuelling global worries it may lead to an interruption of oil or natural gas supplies from Russia. Moscow said in September it would not fully resume its gas supplies to Europe until the West lifts its sanctions.
It is obviously that the conflict in Ukraine dramatically worsened the situation on the markets, as Russia and Ukraine account for nearly a third of global wheat and barley, and two-thirds of the world's exports of sunflower oil used for cooking. Ukraine is also the world's fourth-biggest exporter of corn.
According to Euronews, the prices of many commodities – crucially including food – strained global supply chains, leaving crops to rot, caused panic in many European countries, including the Baltic States.
High inflation has become the direct consequence of sanctions imposed on Russia. As for the Baltic States, the lack of wisdom to find compromises and blindly following the European Union's decisions have lead to declining standards of living. The desire to punish such huge state as Russia played a cruel joke on the Baltic States. It will be difficult to explain the population why they should turn down the heating in homes, schools and hospitals over the winter.
Policy mistakes could trigger worse recession than 2007 crisis
The world is headed towards a global recession and prolonged stagnation unless fiscal and monetary policies holding sway in some advanced economies are quickly changed, according to a new report released on Monday by the UN Conference on Trade and Development (UNCTAD)."There is still time to step back from the edge of recession," said UNCTAD chief Rebeca Grynspan.
'Political will'
"This is a matter of policy choices and political will," she added, noting that the current course of action is hurting the most vulnerable.
UNCTAD is warning that the policy-induced global recession could be worse than the global financial crisis of 2007 to 2009.
Excessive monetary tightening and inadequate financial support could expose developing world economies further to cascading crises, the agency said.
The Development prospects in a fractured world report points out that supply-side shocks, waning consumer and investor confidence, and the war in Ukraine have provoked a global slowdown and triggered inflationary pressures.
And while all regions will be affected, alarm bells are ringing most for developing countries, many of which are edging closer to debt default.
As climate stress intensifies, so do losses and damage inside vulnerable economies that lack the fiscal space to deal with disasters.
Grim outlook
The report projects that world economic growth will slow to 2.5 per cent in 2022 and drop to 2.2 per cent in 2023 – a global slowdown that would leave GDP below its pre-COVID pandemic trend and cost the world more than $17 trillion in lost productivity.
Despite this, leading central banks are sharply raising interest rates, threatening to cut off growth and making life much harder for the heavily indebted.
The global slowdown will further expose developing countries to a cascade of debt, health, and climate crises.
Middle-income countries in Latin America and low-income countries in Africa could suffer some of the sharpest slowdowns this year, according to the report.
Debt crisis
With 60 per cent of low-income countries and 30 per cent of emerging market economies in or near debt distress, UNCTAD warns of a possible global debt crisis.
Countries that were showing signs of debt distress before the pandemic are being hit especially hard by the global slowdown.
And climate shocks are heightening the risk of economic instability in indebted developing countries, seemingly under-appreciated by the G20 major economies and other international financial bodies.
"Developing countries have already spent an estimated $379 billion of reserves to defend their currencies this year," almost double the amount of the International Monetary Fund's (IMF) recently allocated Special Drawing Rights to supplement their official reserves.
The UN body is requesting that international financial institutions urgently provide increased liquidity and extend debt relief for developing countries. It's calling on the IMF to allow fairer use of Special Drawing Rights; and for countries to prioritize a multilateral legal framework on debt restructuring.
Hiking interest rates
Meanwhile, interest rate hikes in advanced economies are hitting the most vulnerable hardest.
Some 90 developing countries have seen their currencies weaken against the dollar this year – over a third of them by more than 10 per cent.
And as the prices of necessities like food and energy have soared in the wake of the Ukraine war, a stronger dollar worsens the situation by raising import prices in developing countries.
Moving forward, UNCTAD is calling for advanced economies to avoid austerity measures and international organizations to reform the multilateral architecture to give developing countries a fairer say.
Calm markets, dampen speculation
For much of the last two years, rising commodity prices – particularly food and energy – have posed significant challenges for households everywhere.
And while upward pressure on fertilizer prices threatens lasting damage to many small farmers around the world, commodity markets have been in a turbulent state for a decade.
Although the UN-brokered Black Sea Grain Initiative has significantly helped to lower global food prices, insufficient attention has been paid to the role of speculators and betting frenzies in futures contracts, commodity swaps and exchange traded funds (ETFs) the report said.
Also, large multinational corporations with considerable market power appear to have taken undue advantage of the current context to boost profits on the backs of some of the world's poorest.
UNCTAD has asked governments to increase public spending and use price controls on energy, food and other vital areas; investors to channel more money into renewables; and called on the international community to extend more support to the UN-brokered Grain Initiative.
'Sanctions Storm': Recovery After the Disaster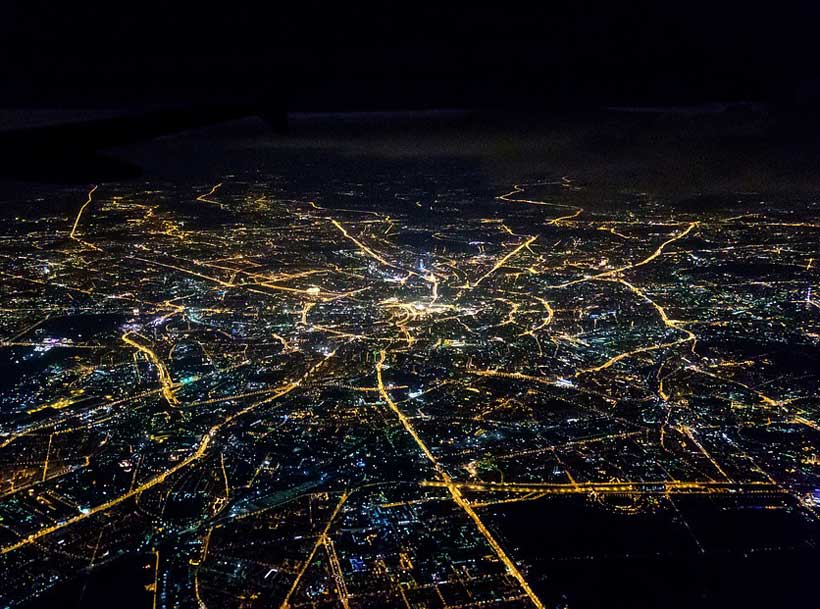 After the start of the special operation in Ukraine, a "sanctions storm" hit Russia; more sanctions were imposed against Russia in a few months than against Iran in decades. But a catastrophe did not take place, and the stage of stabilization came.
Indeed, almost all the weapons in the sanctions arsenal were used one after another: commodities exchange was suspended in some sectors, export and import controls were put in place, restrictions on air and sea transportation were introduced. The sanctions have spread to the investment and financial sectors, paralyzing many transactions with the West and complicating them with the East. An image impact came from the mass withdrawal of foreign business from the Russian market—not directly caused by the sanctions, but demonstrating "over-compliance," excessive submission to them.
In the public mind, the destabilizing wave created the impression of the end of the story of the market economy in Russia, an impending catastrophe. But the catastrophe did not happen. The stage of stabilization has come, and it is important to use it correctly.
What to do?
In the near future, the Russian authorities and business will have to solve three groups of interrelated tasks. First, they must provide the domestic market with necessary goods, and restore value chains by the use of alternative partners. Second, they need to establish reliable financial mechanisms for working with these partners. Third, it is necessary to look for new growth points for the future, industries in which dependence on the West was critical. It is important to work out the possibilities: for new partners entering the markets and for attracting investors from friendly countries, as well as trying to integrate into new value chains.
Partners, first of all, include China and India. The southern direction is also not unpromising—to begin with, this includes Iran and Turkey, as well as a search for investors in the Arab world and the development of logistics routes through the Middle East. Nevertheless, in all areas, the key obstacle is the threat of secondary sanctions by the United States and the EU—which means that the second task becomes the main one: building a safe infrastructure for financial cooperation.
China remains Russia's first trading partner—but despite the strategic partnership on the political level, large Chinese companies and banks that are active in the international market are suspending cooperation with Russia, fearing secondary US sanctions. In these conditions, it is important to work on explaining the nuances of the sanctions policy for Chinese business, creating secure payment channels that do not depend on foreign banks or on the dollar and the euro, and developing profitable package offers. Beijing seeks to use the opportunities opening up in the Russian market to occupy the vacant niches and strengthen the yuan in international payments, which means that its interest in finding a common solution is high.
A similar situation is developing in the Indian market, with the difference that Indian business is more connected than Chinese business with America, and its awareness of doing business in Russia is lower. As a consequence, Indian companies and banks integrated into the global economy will comply even more closely with sanctions restrictions, despite their interest in developing ties with Russia. Accordingly, even more active informational work is needed to establish Russian-Indian business ties, as well as the creation of a secure settlement mechanism. India already has similar experience, from doing business with Iran. In particular, UCOBank was formed to trade with it in rupees. Similar structures can be created in the Russian direction.
If the necessary channels are laid, both China and India can not only replace some Western goods in Russian markets, and ensure purchases from the Russian energy, agricultural, and military-industrial sectors—preserving their prospects for business—but also become zones of qualitative economic growth. Chinese partners can become a support in the development of bilateral cooperation in the fields of electronics and digital technologies (including 5G), and Indian, in pharmacology and high-tech agriculture. It also makes sense for business to look at these countries from the point of view of the development of green technologies in energy and agriculture, and the introduction of ESG practices, since these countries are also interested in this.
From our partner RIAC