Press freedom increasingly under threat in Cambodia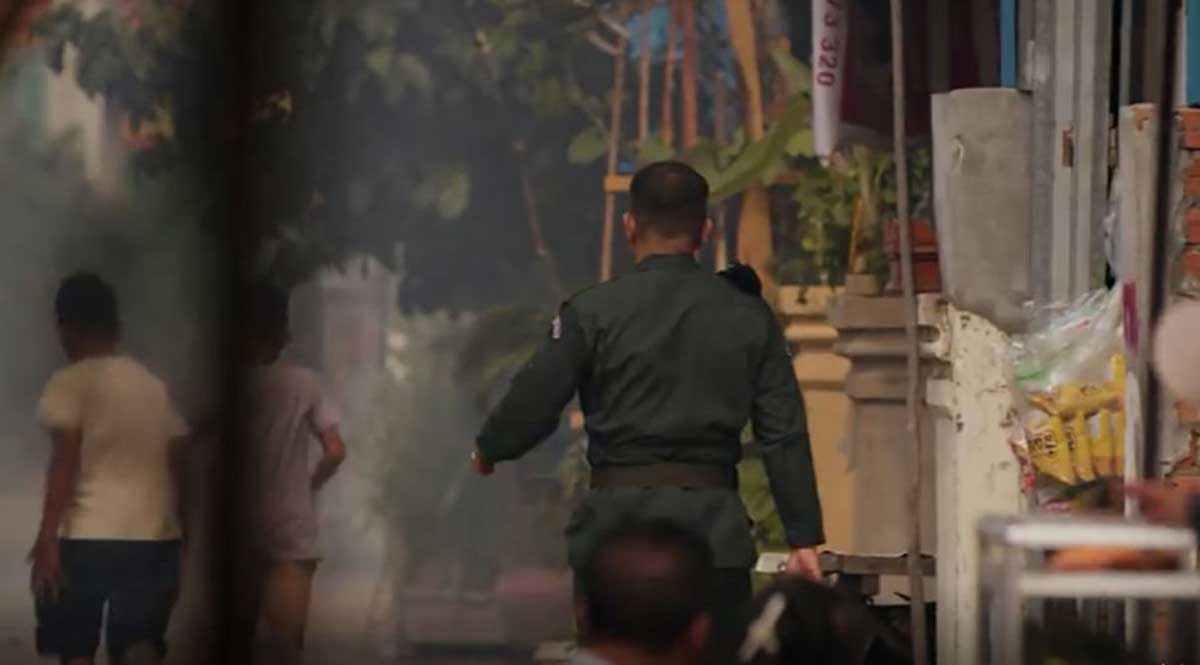 Amid growing restrictions on civic space and press freedoms in Cambodia, journalists are being increasingly subjected to various forms of harassment, pressure, and violence, according to a new report published on Wednesday by the UN Human Rights Office (OHCHR).
All of the 65 journalists interviewed in the State of Press Freedom in Cambodia said they had faced some form of interference in the course of their work – and more than 80 per cent described being put under surveillance, facing disproportionate or unnecessary restrictions, including access to information.
"The findings in this report are very concerning, and I urge the authorities to take on board our recommendations to ensure the media can carry out their vital work fairly and transparently for the benefit of all Cambodians," said the UN High Commissioner for Human Rights, Michelle Bachelet.
Shrinking civic space
In the report, OHCHR in Cambodia outlined the country's increasing lack of press freedom and freedom of expression, by examining the legal framework; the state of media ownership; and specific challenges faced by women media workers.
For years, Cambodian authorities have actively adopted legislation restricting civic space generally, and press freedom in particular, the report outlined.
Moreover, laws and other instruments have been adopted to empower the authorities to censor and place journalists and others under surveillance and extend the government's ability to curtail media work and freedom of expression through the courts.
The shrinking of civic space is frequently a prelude to a more general deterioration of human rights, Secretary-General António Guterres has observed.
Press freedom
Press freedom is of particular importance in the context of elections, which recently took place, according to the report.
A free press plays a vital role in ensuring that voters can inform themselves of the issues at stake and allow candidates to convey their messages to the electorate.
"By ensuring that the press can report freely and safely, authorities are helping to create an environment for political participation and debate," the report spelled out.
Women journalists' challenges
State of Press Freedom also shines a light on the plight of women journalists, who it said are hugely under-represented in Cambodia.
According to the Ministry of Information, only 470 women out of approximately 5,000 journalists are female. This equals less than one in ten journalists.
Numerous women journalists and media workers face gender-based attacks, the report highlights, including physical harassment by male police and authorities, gender-based discrimination and violence rooted in discriminatory practices and social norms.
Since January 2017, the UN Human Rights Office in Cambodia has documented cases involving 23 journalists who have faced criminal charges for disinformation, defamation or incitement as a result of their work.
Open-ended laws such as the law against the spread of COVID-19 and the 2022 Sub-Decree on the Establishment of the National Internet Gateway, give the Government wide-ranging powers to block information and punish unspecific crimes, and should be repealed, it added.
Recommendations
The report makes 15 recommendations aimed at providing a safer and more pluralistic and gender-sensitive operating space for media workers, said OHCHR, adding that it stands ready to provide the necessary support to the Government in implementing them.
One recommendation urges the number of women journalists be published, and another advocates for adopting proactive measures to increase those numbers, including through university programmes and scholarships.
OHCHR is also calling for cases against journalists and media workers to be dropped, where they are simply exercising their rights to freedom of expression.
"A free, independent and pluralistic media plays a central role in every democratic society" said the High Commissioner. "When we defend media freedom, we defend justice, good governance and human rights".
Substantial progress made in Vienna; sides focusing on Safeguards
The third day of talks between experts from Iran and the EU centered around technical and legal matters regarding the Safeguards agreement between Iran and the International Atomic Energy Agency (IAEA).
Delegates from Iran, the EU and the U.S. resumed talks in Vienna on Thursday after nearly a five-month hiatus. This round of talks started on Thursday without the presence of nuclear negotiators from the European trio – Germany, France and Britain. Only experts from these three countries have attended the negotiations.
Iran believes that any agreement on restoring the nuclear deal, officially called the Joint Comprehensive Plan of Action (JCPOA), is dependent on putting an end to unsubstantiated allegations about Iran's past nuclear program. Iran insists that these questions had already been resolved within the PMD, when the nuclear deal was signed in July 2015.
According to reports, substantial progress has been made in bringing the views of Iran and the U.S. closer together during the last three days. However, in Tehran's view nothing is resolved until everything is settled.
Behrouz Kamalvandi, the spokesman for the Atomic Energy Organization of Iran (AEOI), also confirmed on Saturday that talks are mainly focused on Safeguards issues.
"We are now negotiating," Kamalvandi said of the talks between Iran's nuclear experts with Mora.
On the atmosphere of the talks, he said, "It is not bad."
Mohammad Marandi, a senior expert on nuclear issues, also told Al-Mayadeen TV that "progresses" have been made in Vienna, but one should be "cautious". He argued the success of talks is 50 percent. Marandi said the differences remain only between Iran and the United States.
He added, "We have heard from certain European sources that the Americans have revived their views on certain issues."
The Russian chief negotiator in the Vienna talks, Mikhail Ulyanov, also tweeted that there is "no unresolvable issue" on the table in the Vienna talks.
Source: Tehran Times
Escalation of violence in Gaza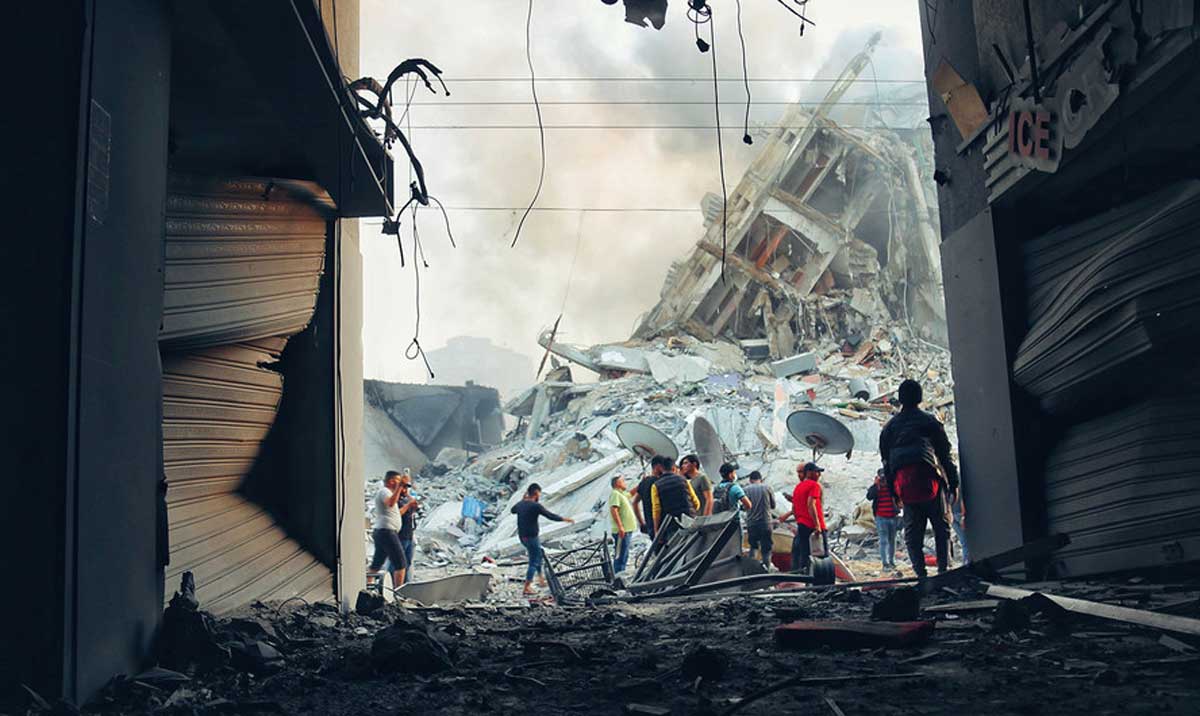 The ongoing and serious escalation of violence in and around Gaza between Palestinian militants and Israel has claimed the lives of 13 Palestinians by Israeli airstrikes, including a 5-year-old child and one woman, informed Lynn Hastings, UN Humanitarian Coordinator in the territory.
In a statement published on Saturday, Ms. Hastings expressed her grave concern for the situation that has left more than 100 Palestinians injured, as well as 7 Israelis.
Residential areas in both Gaza and Israel have also been hit and 31 families in Gaza are now homeless.
"The humanitarian situation in Gaza is already dire and can only worsen with this most recent escalation. The hostilities must stop to avoid more deaths and injuries of civilians in Gaza and Israel. The principles of international humanitarian law including those of distinction, precaution and proportionality must be respected by all parties", she urged.
Basic services in danger
Ms. Hastings warned that fuel for the Gaza Power Plant is due to run out this Saturday and electricity has already been cut.
"The continued operation of basic service facilities such as hospitals, schools, warehouses, and designated shelters for internally displaced persons is essential and now at risk", she cautioned.
The Humanitarian Coordinator added that movement and access of humanitarian personnel, for critical medical cases, and for essential goods, including food and fuel into Gaza, must not be impeded so that humanitarian needs can be met.
She also underscored that Israeli authorities and Palestinian armed groups must immediately allow the United Nations and its humanitarian partners to bring in fuel, food, and medical supplies and to deploy humanitarian personnel in accordance with international principles.
"I reiterate the United Nations Special Coordinator's appeal on all sides for an immediate de-escalation and halt to the violence, to avoid destructive ramifications, particularly for civilians", Ms. Hastings concluded.
Nuclear-free world is possible, test-ban treaty chief says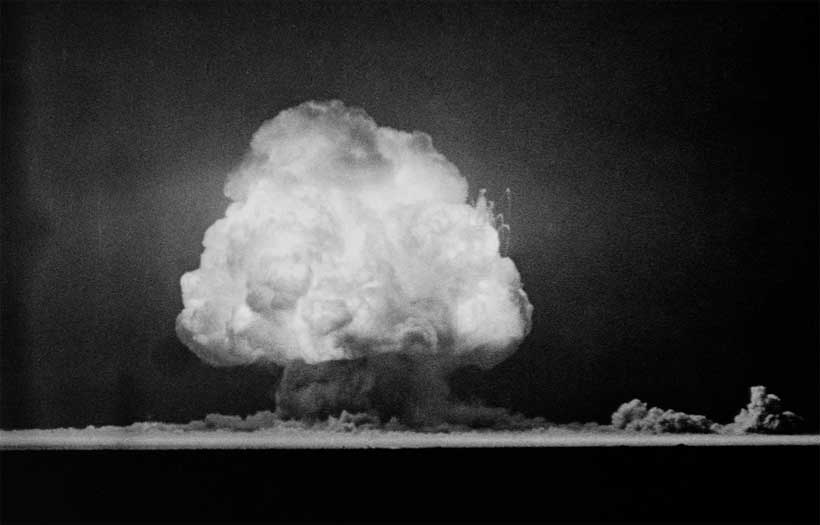 Nuclear weapons will continue to pose a risk to humanity unless countries fully adhere to the treaty that prohibits their testing, a senior UN official said at a press conference in New York on Friday.
Journalists were briefed by Robert Floyd, Executive Secretary of the body that oversees the Comprehensive Nuclear Test-Ban Treaty (CTBT), which opened for signature 25 years ago but has yet to enter into force because it requires ratification by a handful of key countries, which have nuclear capabilities.
"Once in force, the CTBT will serve as an essential element of a nuclear weapons-free world. In order to achieve this world, we all aspire to, a universal and effectively verifiable prohibition on nuclear testing is a fundamental necessity," he said.
World at risk
Mr. Floyd was speaking against the backdrop of the latest nuclear non-proliferation conference, which began this week at UN Headquarters after two years of pandemic-related delays.
Countries are reviewing progress towards implementing the 50-year-old Treaty on the Non-Proliferation of Nuclear Weapons.
At the opening on Monday, UN Secretary-General António Guterres warned that the world was "just one misunderstanding, one miscalculation, away from nuclear annihilation".
"Until we have full adherence to the CTBT, nuclear testing and the proliferation of nuclear weapons will continue to pose unacceptable risk to humanity," said Mr. Floyd.
Drop in testing
The CTBT complements the non-proliferation treaty, said Mr. Floyd, and it has already made a difference in the world.
"We've gone from over 2,000 nuclear tests conducted between 1945 and 1996, to fewer than 12 tests since the treaty opened for signature," he said. "Only one country has tested this millennium."
The treaty has also received near-universal support. So far, 186 countries have signed the CTBT, and 174 have ratified it, four in the last six months alone.
However, entry into force requires that the treaty must be signed and ratified by 44 specific nuclear technology holder countries, eight of which have yet to ratify it: China, Egypt, India, Iran, Israel, the Democratic People's Republic of Korea, Pakistan and the United States.
Asked about these countries, Mr. Floyd replied "they have their own calculus and strategic objectives and geopolitical considerations as to whether they feel free to move forward", adding that they all support the CTBT and its objectives.
Helping nations
Mr. Floyd also reported on the activities of the organization that promotes the treaty, which he heads.
The CTBTO, as it has known, has built a state-of-the-art verification system to detect nuclear explosions, capable of 24/7 monitoring.
Staff also train inspectors from Member States so that they are ready to conduct on-site verifications once the treaty enters into force. Furthermore, countries use CTBTO data for civilian and scientific applications, such as tsunami warning systems and other university research.
"Even without having entered into force, the CTBT is already helping to save lives in countries around the world," said Mr. Floyd. "Even those that have not yet ratified the treaty are benefiting from this global collaboration and technological expertise."