Human trafficking: 'All-out assault' on rights, safety and dignity
Human trafficking is a horrific crime and "an all-out assault on people's rights, safety and dignity," Secretary-General António Guterres said on Friday, the eve of World Day Against Trafficking in Persons.
"Tragically, it is also a problem that is growing worse – especially for women and girls, who represent the majority of detected trafficked persons globally".
Separated and vulnerable
Conflicts, forced displacement, climate change, inequality and poverty, have left tens of millions of people around the world destitute, isolated and vulnerable.
And the COVID-19 pandemic has separated children and young people in general from their friends and peers, pushing them into spending more time alone and online.
"Human traffickers are taking advantage of these vulnerabilities, using sophisticated technology to identify, track, control and exploit victims," explained the UN chief.
Cyber space trafficking
Often using the so-called "dark web", online platforms allow criminals to recruit people with false promises.
And technology anonymously allows dangerous and degrading content that fuels human trafficking, including the sexual exploitation of children.
This year's theme – Use and Abuse of Technology – reminds everyone that while it can enable human trafficking, technology can also be a critical tool in fighting it.
Join forces
The Secretary-General underscored the need for governments, businesses and civil society to invest in policies, laws and technology-based solutions that can identify and support victims, locate and punish perpetrators, and ensure a safe, open and secure internet.
"As part of 2023's Summit of the Future, I have proposed a Global Digital Compact to rally the world around the need to bring good governance to the digital space," he said, calling on the everyone to "give this issue the attention and action it deserves and work to end the scourge of human trafficking once and for all".
Tech dangers
In her message for the day, the head of the UN Office on Drugs and Crime (UNODC), Ghada Waly, spoke more about the theme.
Acknowledging that digital technology has been "a vital lifeline" during pandemic restrictions, she warned that they are "being increasingly exploited by criminals".
The borderless nature of information and communications technologies (ICT) enable traffickers to expand their reach and profits with even greater impunity.
More than 60 per cent of known human trafficking victims over the last 15 years have been women and girls, most of them trafficked for sexual exploitation.
And as conflicts and crises increase misery, countless others are in danger of being targeted with false promises of opportunities, jobs, and a better life.
Safeguard online spaces
To protect people, digital spaces must be shielded from criminal abuse by harnessing technologies for good.
"Partnerships with tech companies and the private sector can keep traffickers from preying on the vulnerable and stop the circulation of online content that amplifies the suffering of trafficking victims," said Ms. Waly.
With the right support, law enforcement can use artificial intelligence, data mining and other tools to detect and investigate trafficking networks.
"On this World Day Against Trafficking in Persons, let us commit to preventing online exploitation and promoting the power of tech to better protect children, women and men, and support victims", she concluded.
Trafficking in conflict
A group of UN-appointed independent human rights experts underscored that the international community must "strengthen prevention and accountability for trafficking in persons in conflict situations".
Women and girls, particularly those who are displaced, are disproportionately affected by trafficking in persons for the purpose of sexual exploitation, forced and child marriage, forced labour and domestic servitude.
"These risks of exploitation, occurring in times of crisis, are not new. They are linked to and stem from existing, structural inequalities, often based on intersectional identities, gender-based discrimination and violence, racism, poverty and weaknesses in child protection systems," the experts said.
Structural inequalities
Refugees, migrants, internally displaced and Stateless persons are particularly at risk of attacks and abductions that lead to trafficking.
And the dangers are increased by continued restrictions on protection and assistance, limited resettlement and family reunification, inadequate labour safeguards and restrictive migration policies.
"Such structural inequalities are exacerbated in the periods before, during and after conflicts, and disproportionately affect children", they added.
Targeting schools
Despite links between armed group activities and human trafficking – particularly targeting children – accountability "remains low and prevention is weak," according to the UN experts.
Child trafficking – with schools often targeted – is "linked to the grave violations against children in situations of armed conflict, including recruitment and use, abductions and sexual violence," they said.
"Sexual violence against children persists, and often leads to trafficking for purposes of sexual exploitation, sexual slavery, forced pregnancy and forced marriage, as well as forced labour and domestic servitude".
Gender stereotyping
While girls are more often trafficked for sexual exploitation, boys do not escape the scourge.
Gender stereotyping and discrimination may result in not identifying men and boys as victims, leaving them without assistance or protection.
"Men and boys may face additional obstacles to disclosing experiences of exploitation, particularly sexual exploitation," they said, flagging the need to recognize that discriminatory attitudes and violence, based on sexual orientation and gender identity, increase risks of not receiving assistance or protection.
Organ harvesting
The experts also highlighted that in conflict situations, organ harvesting trafficking is another concern, along with law enforcement's inability to regulate and control armed groups and others traffickers' finances – domestically and across borders.
"We have seen what can be achieved through coordinated action and a political will to prevent trafficking in conflict situations," they said, advocating for international protection, family reunification and expanded resettlement and planned relocation opportunities.
Special Rapporteurs and independent experts are appointed by the Geneva-based UN Human Rights Council to examine and report back on a specific human rights theme or a country situation. The positions are honorary and the experts are not paid for their work.
Click here for the names of the experts.
Protection services 'severely lacking'
The UN refugee agency, UNHCR, warned on Friday that protection services for refugees and migrants making perilous journeys from the Sahel and Horn of Africa towards North Africa and Europe, including survivors of human trafficking, are "severely lacking".
Its newly released report, maps the protection services available to asylum-seekers, refugees, and migrants as they travel along these routes.
It also highlights protection gaps in Burkina Faso, Cameroon, Chad, Cote d'Ivoire, Djibouti, Ethiopia, Mali, Mauritania, Morocco, Niger, Somalia, and Sudan – notably in shelter, survivor identification and responses to gender-based violence and trafficking.
"I am appalled by the abuses that refugees and migrants face as they travel through the Sahel and the East and Horn of Africa towards North Africa, and sometimes on to Europe," said UNHCR Special Envoy for the Central and Western Mediterranean Situation, Vincent Cochetel. "Too many lives have been lost or broken on these routes."
Netflix biodrama draws attention to real-life refugee-turned-Olympian
When the UN refugee agency, UNHCR, screened a film about the inspiring true story of two sisters who swam for their lives to escape war-torn Syria, one UN official hailed it as "a testament to the strength, courage, and perseverance" of the more than one hundred million people forcibly displaced s around the world. Communications chief Melissa Fleming also called the Netflix film The Swimmers, "a wakeup call" and a "hugely welcome step" for everyone to stand in solidarity with refugees.
Although Yusra and Sara Mardini were forced to flee Syria's civil war in 2015, the biographical drama, which Netflix dropped on Wednesday, makes clear that they took their bravery and humanitarian spirit with them as Yusra went on to compete in two Olympic games.
"At a very young age, they become heroes for millions, saving people who were in peril at sea," explained Ms. Fleming at the screening, held at UN Headquarters in New York. "And while they had to re-start from scratch, they managed to achieve their dreams through persistence and hard work".
Shared humanity
In illustrating the dignity, resilience, and enormous potential of these two young women, The Swimmers gives voice to all refugees.
"It allows the audience not only to feel compassion for those forcibly displaced but identify with them – imagine they're in their shoes," the UN official said at a preview screening earlier this month.
While the UN refugee agency, UNHCR, and other parts of the Organization have for worked for decades to protect the lives and livelihoods of those forced to flee war, violence and persecution, Ms. Fleming acknowledged that the task is becoming "increasingly challenging as displacement is getting more and more complex".
A human lens
The true story begins with the teenage sisters, who were competitive swimmers, escaping the Syrian conflict.
It shows their treacherous sea journey to Europe, when the engine on their boat cuts out mid-crossing and the sisters jumped into the water with two others and, swimming for several hours, guided the sinking dingy to safety, saving the lives of some 18 people onboard.
It continues to follow Yusra as she competes in  the Rio 2016 Olympics. She would go on to compete in the Tokyo 2020 Olympics, and in 2017, at age 19, became the youngest ever UNHCR Goodwill Ambassador.
Who is a refugee
Like many around the world, the word 'refugee' meant little to Yusra – until she was forced to flee her home.
"When I was living in Syria…no one educated me about it," she said
"This movie is going to put the conversation on the table of what a refugee is, of what we want to change".
UNHCR NY Director Ruven Menikdiwela said, the film stands as "a powerful reminder that while refugees are individuals who have fled from conflict, war or persecution and need support, they also bring with them their incredible talents and diverse skills to the communities that welcome them".
Shifting perceptions
Before altering the way people view refugees, she emphasized that they must first understand them.
"Education systems have to change…be more open, they have to teach the stories of migrants and refugees," the UNHCR Goodwill Ambassador explained.
Yusra was confident that The Swimmers would help educate people on the potential and value of all refugees, reminding that "we have to treat everyone the same".
Meanwhile, acclaimed Egyptian-Welsh director Sally El Hosaini hoped that the film alters "tired stereotypes of both refugees and young Arab women," asserting that they are just regular people "who've had to make unimaginable choices…in search of a safer, better life".
Advocating for refugees
Yusra's astonishing story is not just one in a million, but one in 103 million – the current number of forcibly displaced people globally.
While not everyone can swim the 100-metre butterfly at the Olympics, Yusra continues to use her talent and success in speaking for refugees and influencing attitudes.
"The Olympic Games changed the way I think about being a refugee," she said.
"I walked into the stadium in Rio, and I realized that I can inspire so many people. I realized that 'refugee' is just a word, and what you do with it is the most important thing."
'This is only the beginning'
Beyond swimming, Yusra's plans to continue as a UNHCR Goodwill Ambassador; establish a charitable foundation on sports and education; further her studies; and perhaps, take up acting.
Despite being in the Hollywood spotlight, the young advocate has not lost sight of her calling.
"A lot still has to change for refugees," she says. "This is not the end. This is just the beginning."
The Art of Military Leadership: Growing from a student to a leader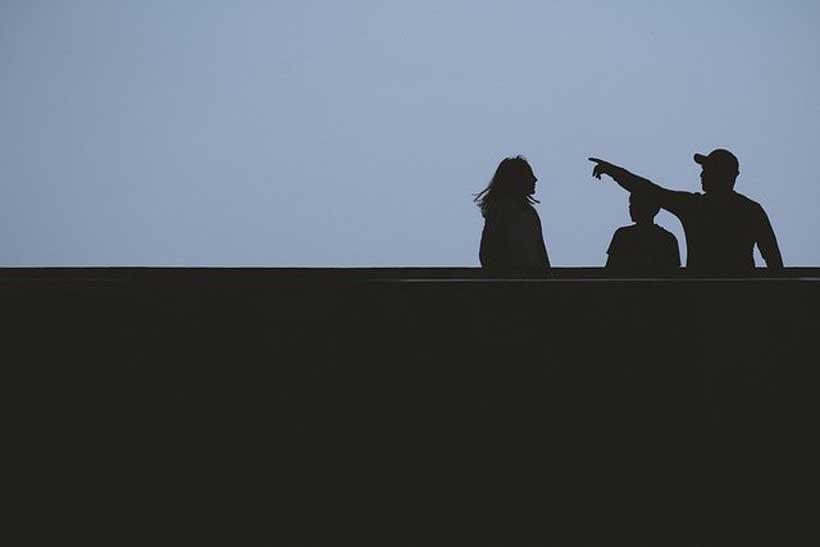 How does military leadership differ between students and leaders? What are some common traits found in successful officers?
Leadership has become essential in today's workforce. Everyone needs someone who knows how to motivate and direct teams, from sales managers to executives. How those at the top of organizations lead their subordinates also affects morale levels within the company.
Leadership is defined as the ability to influence or direct the actions of another person or group. This definition encompasses all areas of life and is essential to succeed at anything in life. Good leaders can motivate followers, inspire them, and guide them toward success.
They can build strong teams and develop relationships with diverse groups of people. Influential leaders can identify problems and opportunities. They can anticipate future events, and make sound decisions. Here is how military leadership can help students grow.
Leadership Development
Military education places a premium on nurturing future leaders. With military education for college students, they can better learn the proven path to becoming strong leaders. Military education courses aim to foster this quality by strengthening participants' leadership abilities in decisiveness, communication, and resilience. Many high schools and colleges offer JROTC programs that offer military education.
The Junior Reserve Officers' Training is a great opportunity for future leaders to grow and develop skills that they can use in any career or job. This program prepares students for lifelong success by teaching them military history, protocol, and leadership skills. Students have the opportunity to explain their interest in military education when writing the JROTC essay, in addition to describing how their background has prepared them for this course of study. Regardless of students' plans for the future, military education courses provide valuable training that will help them become better leaders in all aspects of life.
Teamwork & Collaboration
Military education encourages people to work together. Teamwork and the ability to collaborate on tasks benefit from exposure to a wide range of people. These courses teach students and military officers from all branches how to work together to solve issues. Whether they hail from the Army, the Navy, the Air Force, or the Marines.
This allows leaders from diverse branches of the military to learn from one another. This is done by complementing their unique skills and experiences. The military's top brass can learn valuable techniques for fostering cohesion.
Expanding Views
Working and studying with a wide range of people and various teachers also helps broaden one's view. Students benefit from military education programs because they can learn from their colleagues' experiences and perspectives.
Officers' adaptability to different situations and their ability to forecast their own strategies' outcomes are bolstered by this. Military education students benefit from working with military commanders from other branches. This is because they are exposed to new perspectives and problem-solving methods.
Analytical Reasoning
Military education provides military leaders with supplementary critical thinking training and writing skills. This is done through its emphasis on situational analysis and problem resolution. Due to the importance of this skill in the Department of Defense and the armed forces (Army, Navy, Air Force, Marines). It must be practiced frequently to maintain mental acuity and readiness.
Leaders in the armed forces can benefit from military education. This is because it instructs them in the methods of strategic thinking that will help them solve the complex problems they face and make sound decisions. Many facets of their critical thinking will benefit from this.
How To Become A Better Military Leader
Put Your Followers First
Demonstrate leadership by serving those under you. Respect your devotees and look out for them. Keep them safe. Your wants will be considered secondary. Of course, you should prioritize your safety and well-being alongside that of your unit, its objective, and its followers.
Appreciate and Reward Your Team
One of the most fundamental human wants is the yearning to be recognized.
Neither at work nor home do most people feel they are valued, acknowledged, or recognized. The silent misery of their existence is palpable.
Recognizing and rewarding your team is a great way to boost morale and motivation.
Share Your Vision
If you want to be a good leader, whether, in charge of a small group or an entire army, you need a plan.
You don't have to be an Apple-level visionary to have some plan for your team or division. Have a mental picture of how you'd like your unit or subsection to develop over the next few years.
It would help if you communicated that goal to your followers and, more crucially, demonstrated how they contribute to that vision. Demonstrate the impact that their work and contributions are having on your goals.
Conclusion
The art of military leadership has been practiced since ancient times. While some aspects of military leadership have remained unchanged. Other leadership attributes have changed significantly throughout history. As societies have evolved, so too have the expectations placed upon their leaders. Consequently, the role of military leaders has expanded beyond its original purpose. It now includes political, economic, diplomatic, technological, social, cultural, and psychological domains.
International Relations Degree: Jobs You Can Pursue with It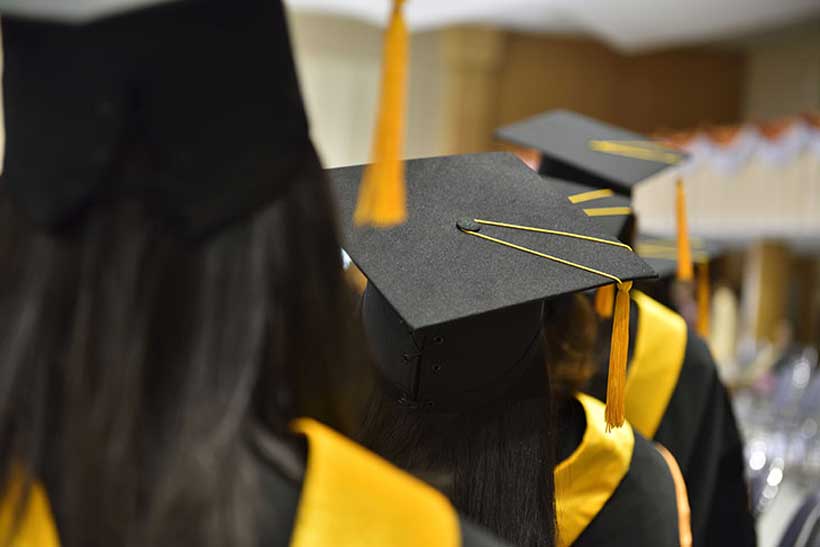 If you are interested in working in an international environment or company, you have probably thought about pursuing an international relations degree. Doing this opens many career doors, not only in world affairs or government. There are many rewarding careers you can pursue with an international relations degree, as you study a lot of distinct fields.
As a student, you are probably already looking for career opportunities, as you want to know what jobs you can apply to with this degree. Well, you should know that there are many and you have plenty of opportunities to choose from, depending on your goals, values, and what you like. So, what are the jobs you can pursue with an international relations degree? Find out below.
Political Consultant
If you love politics and want to be active in this field, then maybe you could consider a job as a political consultant. What would be your responsibilities and tasks? Well, you are responsible for the image of a politician. This means you run campaigns to promote them and do press releases that endorse the image of the candidate. You have a lot of work, especially during campaign time that precedes the voting. You are kind of a PR, but for a politician. And this means you will interact with a lot of people and organizations, but companies too that can support your campaign and legislative changes.
If you decide to get an international relations degree, you will get the education you need to be an excellent political consultant. You will be introduced to a wide diversity of fields that prepare you for this, such as business, sales, public relations, and of course, politics. As a college student, you will learn about foreign policy, human rights, international finance, global democratization, and many more. And, of course, you will have to complete many assignments and write essays on these topics too. Studying international relations might feel challenging at times so you can use an essay maker to polish your writing skills and expand your knowledge. Writing skills are crucial, no matter the job you choose to pursue with your international relations degree.
Intelligence Specialist
With an international relations degree, you can get a job in the federal government as an intelligence specialist. This is a great opportunity to work for a state security agency, especially if you have always dreamed of doing this. National security is crucial for every country and these agencies, whether they are federal or military, are always searching for the best professionals to take this job. Your main duties would be collecting and analyzing information that is crucial for national security.
This means that you will work and take care of highly classified documents and files. But you also need to keep an eye on everything, as identifying the threats to national security is the main job. Getting an education and earning your international relations degree is not enough for being an intelligence specialist. You will need to undergo highly specialized training that will prepare you for handling sensitive documents and situations.
International Marketing Specialist
The world is changing at a fast pace and we need to adapt to it. Companies and businesses around the world are looking to increase their revenue and profits and many of them extend to other countries too. International organizations should always adapt to the culture of every country they are present in but promote a unified business model and view across the whole organization too. So, with an international relations degree, you can take a job as an international marketing specialist. Your responsibilities would be to take care of the marketing strategy, but also identify the main points and tactics you can use in every country.
You might focus on a specific country, but your main duty would be to find effective ways to increase the brand awareness of the company you work for. You will need to predict changes in marketing trends, identify risks, and, of course, find innovative and creative ways to promote the organization's products and services among its target audience.
Final Thoughts
An international relations degree opens a lot of career doors and it comes with so many opportunities of working in the government or international environment. Depending on what you like doing and what your career goals are, you can work for a federal institution, international company or organization, or politician, but also in the economics and law domain. Keep an open mind for the opportunities that lie ahead.