Human trafficking: 'All-out assault' on rights, safety and dignity
Human trafficking is a horrific crime and "an all-out assault on people's rights, safety and dignity," Secretary-General António Guterres said on Friday, the eve of World Day Against Trafficking in Persons.
"Tragically, it is also a problem that is growing worse – especially for women and girls, who represent the majority of detected trafficked persons globally".
Separated and vulnerable
Conflicts, forced displacement, climate change, inequality and poverty, have left tens of millions of people around the world destitute, isolated and vulnerable.
And the COVID-19 pandemic has separated children and young people in general from their friends and peers, pushing them into spending more time alone and online.
"Human traffickers are taking advantage of these vulnerabilities, using sophisticated technology to identify, track, control and exploit victims," explained the UN chief.
Cyber space trafficking
Often using the so-called "dark web", online platforms allow criminals to recruit people with false promises.
And technology anonymously allows dangerous and degrading content that fuels human trafficking, including the sexual exploitation of children.
This year's theme – Use and Abuse of Technology – reminds everyone that while it can enable human trafficking, technology can also be a critical tool in fighting it.
Join forces
The Secretary-General underscored the need for governments, businesses and civil society to invest in policies, laws and technology-based solutions that can identify and support victims, locate and punish perpetrators, and ensure a safe, open and secure internet.
"As part of 2023's Summit of the Future, I have proposed a Global Digital Compact to rally the world around the need to bring good governance to the digital space," he said, calling on the everyone to "give this issue the attention and action it deserves and work to end the scourge of human trafficking once and for all".
Tech dangers
In her message for the day, the head of the UN Office on Drugs and Crime (UNODC), Ghada Waly, spoke more about the theme.
Acknowledging that digital technology has been "a vital lifeline" during pandemic restrictions, she warned that they are "being increasingly exploited by criminals".
The borderless nature of information and communications technologies (ICT) enable traffickers to expand their reach and profits with even greater impunity.
More than 60 per cent of known human trafficking victims over the last 15 years have been women and girls, most of them trafficked for sexual exploitation.
And as conflicts and crises increase misery, countless others are in danger of being targeted with false promises of opportunities, jobs, and a better life.
Safeguard online spaces
To protect people, digital spaces must be shielded from criminal abuse by harnessing technologies for good.
"Partnerships with tech companies and the private sector can keep traffickers from preying on the vulnerable and stop the circulation of online content that amplifies the suffering of trafficking victims," said Ms. Waly.
With the right support, law enforcement can use artificial intelligence, data mining and other tools to detect and investigate trafficking networks.
"On this World Day Against Trafficking in Persons, let us commit to preventing online exploitation and promoting the power of tech to better protect children, women and men, and support victims", she concluded.
Trafficking in conflict
A group of UN-appointed independent human rights experts underscored that the international community must "strengthen prevention and accountability for trafficking in persons in conflict situations".
Women and girls, particularly those who are displaced, are disproportionately affected by trafficking in persons for the purpose of sexual exploitation, forced and child marriage, forced labour and domestic servitude.
"These risks of exploitation, occurring in times of crisis, are not new. They are linked to and stem from existing, structural inequalities, often based on intersectional identities, gender-based discrimination and violence, racism, poverty and weaknesses in child protection systems," the experts said.
Structural inequalities
Refugees, migrants, internally displaced and Stateless persons are particularly at risk of attacks and abductions that lead to trafficking.
And the dangers are increased by continued restrictions on protection and assistance, limited resettlement and family reunification, inadequate labour safeguards and restrictive migration policies.
"Such structural inequalities are exacerbated in the periods before, during and after conflicts, and disproportionately affect children", they added.
Targeting schools
Despite links between armed group activities and human trafficking – particularly targeting children – accountability "remains low and prevention is weak," according to the UN experts.
Child trafficking – with schools often targeted – is "linked to the grave violations against children in situations of armed conflict, including recruitment and use, abductions and sexual violence," they said.
"Sexual violence against children persists, and often leads to trafficking for purposes of sexual exploitation, sexual slavery, forced pregnancy and forced marriage, as well as forced labour and domestic servitude".
Gender stereotyping
While girls are more often trafficked for sexual exploitation, boys do not escape the scourge.
Gender stereotyping and discrimination may result in not identifying men and boys as victims, leaving them without assistance or protection.
"Men and boys may face additional obstacles to disclosing experiences of exploitation, particularly sexual exploitation," they said, flagging the need to recognize that discriminatory attitudes and violence, based on sexual orientation and gender identity, increase risks of not receiving assistance or protection.
Organ harvesting
The experts also highlighted that in conflict situations, organ harvesting trafficking is another concern, along with law enforcement's inability to regulate and control armed groups and others traffickers' finances – domestically and across borders.
"We have seen what can be achieved through coordinated action and a political will to prevent trafficking in conflict situations," they said, advocating for international protection, family reunification and expanded resettlement and planned relocation opportunities.
Special Rapporteurs and independent experts are appointed by the Geneva-based UN Human Rights Council to examine and report back on a specific human rights theme or a country situation. The positions are honorary and the experts are not paid for their work.
Click here for the names of the experts.
Protection services 'severely lacking'
The UN refugee agency, UNHCR, warned on Friday that protection services for refugees and migrants making perilous journeys from the Sahel and Horn of Africa towards North Africa and Europe, including survivors of human trafficking, are "severely lacking".
Its newly released report, maps the protection services available to asylum-seekers, refugees, and migrants as they travel along these routes.
It also highlights protection gaps in Burkina Faso, Cameroon, Chad, Cote d'Ivoire, Djibouti, Ethiopia, Mali, Mauritania, Morocco, Niger, Somalia, and Sudan – notably in shelter, survivor identification and responses to gender-based violence and trafficking.
"I am appalled by the abuses that refugees and migrants face as they travel through the Sahel and the East and Horn of Africa towards North Africa, and sometimes on to Europe," said UNHCR Special Envoy for the Central and Western Mediterranean Situation, Vincent Cochetel. "Too many lives have been lost or broken on these routes."
COVID- a way forward with Sustainability & Biodiversity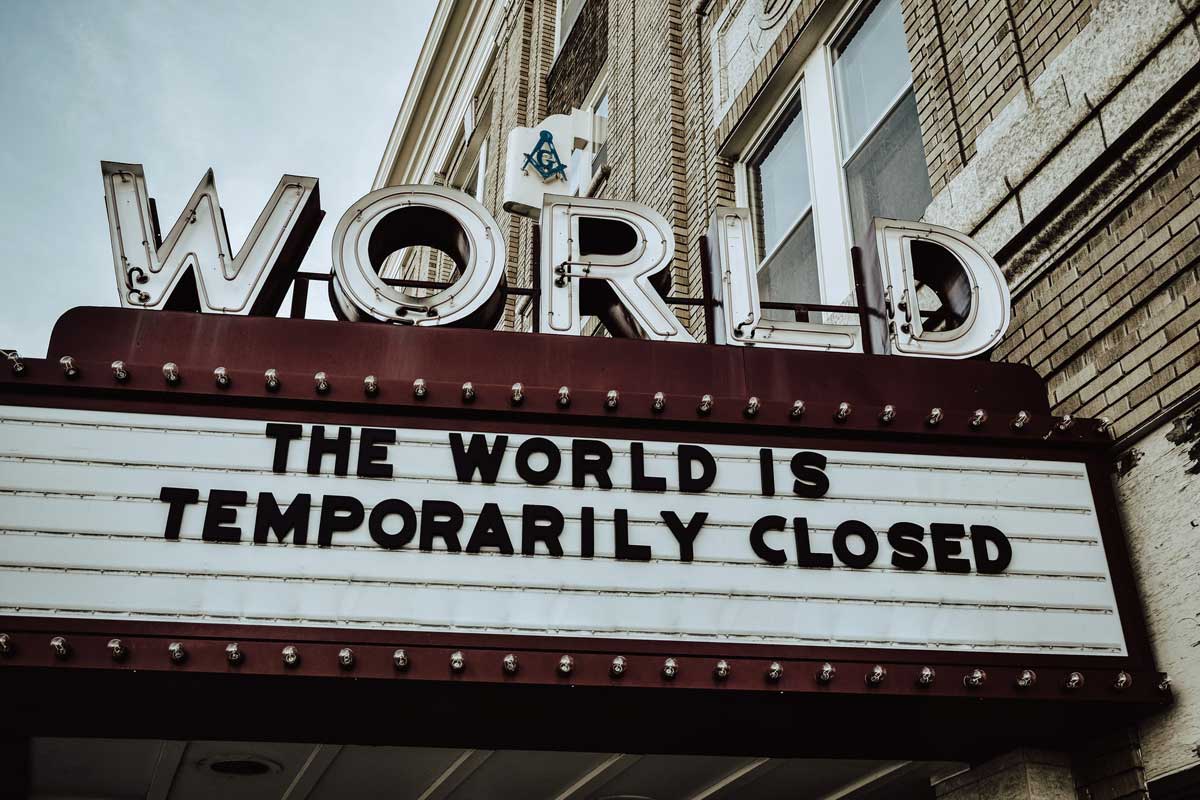 Since the onset of the COVID- 19 pandemic, a new unprecedented situation has arisen many new challenges including social, health, sustainability and world economic issues. COVID -19 is a severe acute respiratory syndrome coronavirus II, first identified in Wuhan city of China on December 19, 2021 and until now this virus has reached its sparks to 218 countries and killed 3.9 million people across the world. It magnifies the everlasting impacts of inequality, batting the poor the hardest. Periods of fortified unemployment, global shortage critical medical and personal protective equipment including masks, protection sheets, gloves and medicines further afloat economies resilience by foster sustainable economic systems- low- carbon investment and green infrastructure planning. The G7 and G 20 ensure to finance least developed and developing countries in flattening the pandemic curve along with the extreme focus on sustainable resource development, climate change mitigation measures and fair economies.
Up till now 25% of plant and animal species are on the verge of extinction, therefore, countries should consider biodiversity in their COVID19 response and economic recovery plans because land use changes and wildlife exploitation increase the risk of many diseases by bringing humans and domestic animals closer to pathogens and disrupting disease-sustaining ecological processes.
The economy and human well-being depend on food, clean water, flood protection, erosion control, the drive for innovation, and more. More than half of the world's national production relies heavily on moderate biodiversity. Thus, decline in biodiversity poses a major threat to society. As part of the policy to respond to COVID19, investing in biodiversity can help mitigate these risks while creating jobs and economic incentives.
Although government and business leaders have recognized the importance of green recovery, and their focus is now on climate change. As part of the restoration and environmental protection system, they should talk to each other. Many countries have taken comprehensive measures to protect biodiversity in response to their COVID19 policies. Examples of biodiversity measures include changes to regulations on the wildlife trade to protect human health, and employment programs focused on ecosystem restoration, sustainable forest management, and control of invasive species.
Analysts suggest that the amount of potentially harmful costs incurred as part of the economic recovery from the COVID-19 crisis far outweighs the benefits to biodiversity. Governments should take the necessary steps to integrate biodiversity policies into COVID-19 recovery projects, ensure that COVID-19 economic recovery measures support biodiversity without jeopardizing it, maintain regulation, and reduce land use. , wildlife, wildlife trade and pollution and attach the environmental condition to the bailout to improve stability, screen and monitor stimulus measures of their biodiversity effects due to plastic pollution and now due to mask pollution in seas or Covid- 19 poor disposal of protection equipment. In order to combat such drastic conditions, large investments should be made in the conservation, sustainable use and restoration of biodiversity.
There is no socio-economic development in the current global panorama. These problems and challenges directly affect human psychology, leading to the loss of psychological stability and the escalation of the financial crisis. Especially, because people are threatened by so many threats, there are more and more cases of mental crisis because people are locked at home and told to be As a result of people being told to confine themselves to their homes and maintain self-loneliness, someone is more likely to be severely affected psychologically, further affected by a lack of proper guidance or treatment.
When no resources are provided to manage the well-being of the people, the situation becomes profitable and affects mental health. Regarding the effects on sustainable psychology, the importance of better mental health should be discussed as it affects individual development and counters limit personal activities.
We have had many epidemics in the past. Middle East Respiratory Syndrome (MERS outbreak) has hit Asian countries, and West Africa has also been infected with the Ebola virus. They also affected the socio-economic balance, affected public health, and caused numerous similar deaths to what we are experiencing with COVID-19 but the new thing now is that Coronavirus affected us mentally, physically and well-being of the ecosystem with its drawbacks of limiting resources by humans while staying at homes due to partial or national lockdown where they put a burden on economy and ecosystem by overconsumption of natural resources instead at the same time human enclosure at homes give a chance to ecosystem for its resource restoration, replenishing disastrous effects caused by anthropogenic activities like decline in air pollution, soil erosion, mineral leaching, hunting, poaching and wildlife trade.
Humans are deteriorating the habitat of wild animals and the normal cycle of pathogens and their hosts. In such situations, we are becoming more and more prone to new diseases. Human pathogens such as the coronavirus are not fully understood to date and several other strains or wildlife as host of this virus (and many other viruses and bacteria) in nature that could be a matter of global health in the future. The COVID-19 pandemic is calling into question our ongoing efforts to improve the Earth's environment. Achieving the Sustainable Development Goals (SDG) is even more important now. Emphasis should be placed on the adoption of strict wildlife trade regulations and comprehensive measures to protect the natural environment. Most importantly, consider comprehensive ways to improve our relationship with the environment that will lead us to sustainability. Agricultural stability and reduction of dependence on animal products is one such example.
There is no doubt in saying that there are some important lessons to learn from COVID-19. It is about our survival, preparedness and responsibility against nature that will lead to the control of future epidemics. Shutdowns are proving to be viable not only in breaking the chain of infection but also in the healing of the ecosystem. Air and water pollution levels have dropped in many parts of the world and nature has begun to regenerate. The important thing is that what we as human beings learn from it. Will we reduce greenhouse gas emissions evenly, will unnecessary travel be curtailed, will we allow the reduction of pollutants in the ecosystem to let nature breathe, and will we promote and adopt sustainable agricultural practices? And stop disturbing wild habitats? Most importantly, will all stakeholders, including governments, organizations and individuals, unite to fight the epidemic that has been going on for decades and resulting in loss of life and biodiversity? There will be a decrease sooner or later, the deadly coronavirus, and one of the most explosive epidemics of the century will be tackled through vaccines or other means through united efforts across borders of countries and continents. But this is not the first novel pathogen that has targeted us, nor the last. There is a need for a fresh perspective to address some of the key issues we have learned from this pandemic. Therefore, humanity must work together to stop the root causes of these pandemics. The way to deal with such pandemics in advance is to make every effort to achieve the goals of environmental sustainability.
Anagha Rajesh – Founder of Yours Mindfully
Undergrad researcher, storyteller, and community builder- that's Anagha Rajesh, in a nutshell.

She is the Founder and CEO of Yours Mindfully, a youth-led organization on a mission to make mental health resources accessible to 1 million young people by 2030.

She has worked as an advocate for the Girls in Science 4 SDGs platform that works closely with the United Nations to make STEM accessible. In addition, Anagha has served as a facilitator for the Digital Exchange program empowering middle and high school students to collaborate beyond borders to achieve the UN SDGs.

As a researcher, she is working on a project to identify biomarkers for endometriosis, a painful uterine condition.
Tell us more about your initiative, Yours Mindfully?
Growing up, I saw my uncle suffer from schizophrenia and how the stigma around this condition prevented him from seeking medical support. When I was accepted into the 1000 Girls 1000 Futures mentorship program of the New York Academy of Science in 2019, I shared my uncle's story with other young people in the program. We realized that mental health is a stigma in most parts of the world and decided to do something to smash that stigma.

We then went on to create e-magazines to create awareness about mental health. That's how Yours Mindfully was born. We were called MindChamps back then. The popularity of our e-magazines encouraged me to grow our team and focus on areas beyond the e-magazine.

Yours Mindfully is now a team of 30+ young people worldwide, focusing on addressing awareness, inclusion, and accessibility in the mental health space. We create inclusive content, organize webinars, spearhead social media campaigns, and conduct contests to bring more stakeholders.

We have partnered with a range of organizations, including UNICEF, 6 Seconds (UK), Spill the Beans (Australia), Spikeview (USA), Manzil Center (UAE), and Road to Nepenthe (India). In addition, we work closely with mental health professionals to create our resources and partner with educators to get this across to young people.

Over the last three years, our initiatives have impacted 5000+ young people. We are currently piloting a program offering personalized mental health resources to youth organizations and schools.
What is the Ashoka Changemakers program all about?
Ashoka is the world's largest network of Social Entrepreneurs and Changemakers. Error! Hyperlink reference not valid. is a carefully selected network of young people who have found their power to create change for the good of all and are ready to take on their next big role as co-leaders of the global Everyone a Changemaker movement.

13 young changemakers were selected for the Indian cohort out of 18,000+ applicants globally. Selected changemakers get access to mentorship, digital resources and a volunteer marketplace to further the impact of their initiatives. In addition, young changemakers get involved in getting more young people to become changemakers through focused initiatives.
How did you get selected for this?
The selection process was a 6-8 month long process with the following stages
1. Submission of the nomination form – This involves a detailed description of my changemaking idea – I spoke about Yours Mindfully, the impact I have created so far through the organization and how I plan to co-lead the changemaker movement.
2. National Review – 4 to 5 hours of conversations with Ashoka India Team
3. International Review – 2 to 3 hours of conversations with Senior Leaders and existing Ashoka Young Changemakers from the global network
4. Selection Panel – an in-person pitch to an esteemed jury explaining what the future potential of my changemaking idea is and how invested I am in implementing it
What are you planning to do in the next 5 years?
I plan to grow Yours Mindfully to impact more young people worldwide. I am currently exploring research in biochemistry, entrepreneurship and public policy. I hope to pursue a career at the intersection of these fields in the next 5 years. In addition, I want to explore writing and traveling in a way that helps me grow.
What other programs and fellowships are on your list that you'd like to engage in?
Dalai Lama Fellowship, Clinton Global Fellowship and Rhodes Scholarship (super ambitious!) are some programs that I am hoping to get into
Tell us more about your work at Force of Nature.


Force of Nature is a non-profit working to mobilize young people's potential to combat the climate crisis.
I completed a three-week introductory program on becoming a force of nature, where I learned about eco-anxiety, the power of narratives in addressing the environmental crisis, and how I can utilize my unique skills to contribute to the climate movement.
Following this generic training, I joined the Canopy pathway to train as a youth consultant to help businesses create and implement solid sustainability strategies
– Under the guidance of experienced youth consultants Clover Hogan and Sacha Wright, I am working on understanding concepts like greenwashing, identifying greenwashing in the sustainability strategies of Fortune 500 companies, and figuring out ways to engage meaningfully with corporate leaders on these issues. I have been on-boarded as a consultant and am looking forward to my first project in the upcoming months.
Anything else you'd like to share about yourself?
I am the first woman from my family and community to get into a top-tier university in India and to kick-start a non-profit. I am super passionate about helping girls and women access networks and mentorship to get ahead on their journeys.
In conversation with Manasi Gupta about Hues of the Mind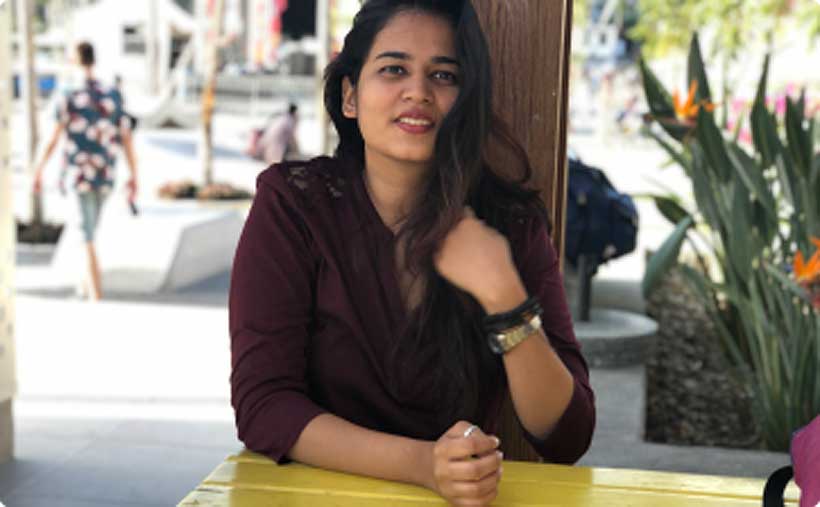 Manasi Gupta is a social entrepreneur and an engineer by profession. At the age of nineteen, she founded Huesofthemind, a nonprofit organisation to provide mental health services which have impacted 50,000 beneficiaries with its initiatives. She is a mental health advocate and wants to make mental health resources more accessible, affordable, and available.
She often reiterates the importance of taking care of oneself and encourages mental wellbeing through her workshops, delivering 50+ talks worldwide at the University of Nairobi, Delhi University, and NIFT Mumbai, to name a few. She is also a published author of the book, Hues of You, which raised funds for mental health resources.
She has been conferred nationally for her team's efforts by the former Health Secretary of India and interviewed by The Times of India. She will be representing India in the upcoming One Young World Summit and is one of the 28 Applicants to receive 100% scholarship from 50,000 applicants worldwide.
What has the overall impact of your work been like?
More than ten thousand beneficiaries have directly been impacted by our workshops, conferences, and events. These beneficiaries are of varying age groups, ranging from eight-year-olds to thirty-year-olds. These sharing spaces have been in different locations, ranging from India to the United States of America, Nepal, South Korea and more.
We raise awareness on our social media platforms, which have witnessed more than a hundred collaborations for content, campaigns, and live social media events. Our social media platforms on Instagram, Linkedin, and Twitter have a cumulative reach of an average of five thousand users virtually.
Other than that, our multiple initiatives have impacted more than ten thousand users and subscribers. Our newsletter HuesLetter has had nearly forty successful editions, reaching more than a thousand subscribers. Huesofthemind's podcasts in Hindi and English have reached more than a thousand listeners. Our virtual repository that helps people connect with professional help has received an average of a thousand users per month since its inception in June.
Our team has also been interviewed by The Times of India, the National newspaper of India, and by AIESEC, the world's largest youth-run organization, thereby inspiring thousands more.
Hence, we've nearly impacted close to fifty thousand beneficiaries worldwide.
What other projects do you plan to undertake in the near future?
Educating, engaging and empowering communities, especially the youth, is crucial. Access to affordable healthcare services is a right of every human being, and awareness is the primary step in receiving the right healthcare services. Non-judgemental sharing spaces, focused on expression, are crucial to mental well-being. My mission is to foster these spaces with the funding I receive in the program.
I have seen a dire lack of education when it comes to mental health, thereby contributing to the stigma around it. I also believe that technology can significantly elevate the depth and breadth of the impact one can have. HuesEd by Huesofthemind is an interactive interface that would help shed light on the various aspects of knowledge in the realm of psychology & mental health education. This interface would inspire our audiences to know more about common misconceptions and hardly known yet essential concepts that require more awareness, given their gravitas
What is your illustrated book all about?
We published our illustrated book, Hues of You in June 2021. Our team has worked relentlessly to create this wholesome coffee table book. The proceeds we receive go towards making therapy more and more accessible to everyone around us.
Sharing is cathartic
Carrying this vision forward, we, at Huesofthemind, crafted a book with research-backed articles, self-help resources, our journeys- in prose and poetry & so much more.
People have found our spaces 'life changing', which has motivated our team to empower many more lives. I firmly believe that we are glistening with the potential to brighten our lives and those of others.
Which all conferences have you attended so far? Any advice for people who want to attend more conferences?
HPAIR
Forbes
AIESEC International
ECOSOC Youth Forum
One Young World
For me, the key values that really shine in any individual & their respective work are,
Authenticity, passion & courage.
Any specific programs or fellowships you are planning to join in the near future?
Not at the moment
Anything else you would like to share?
Access to the correct information regarding healthcare services is a right of every human being. My vision is to make that come true. Awareness is the primary step in receiving the right healthcare services.
The presence of misinformation is a challenge that our present world faces, and access to educational resources from reliable sources can help combat that. I also truly believe that the inclusion of education in the curriculum with the help of a top-down approach involving changes in public policy can support this vision come true. I have seen a dire lack of education when it comes to mental health, thereby contributing to the staggering stigma around it. Education can assist an individual in being more aware, informed, and thereby help them make the right decisions.
Along with physical health, access to mental health resources and services should not be a luxury. I also believe that technology can significantly elevate the depth and breadth of the impact one can have. This idea involves the use of wearable devices to track vital information and ideas to improve the overall wellbeing of a person.