Pakistan: Dependently Independent
Pakistan being endowed with myriad of natural resources and its geopolitical importance still undergoes multifarious economic and political issues. foreign reserves are declining which currently stand at $ 9 billion; rupee depreciation, which is at historic high of 233 (26 July); trade deficit, gap between imports and exports remains humongous task to eradicate that was $ 30.8 billion in 2020-21 and stands at much higher $ 48.664 billion in 2021-22 despite ban on import; the current account deficit, which is $ 18 billion due to trade deficit; subsidy cuts; hike in petroleum prices and power tariffs; inflation that was recorded 21.3 per cent in June first time since 2008; food inflation which stood at 25.9 per cent over previous year having shortage of wheat and edible oil which, in consequence, has abated affordability of middle-class and daily wagers to eat and dragooned them to dropout from school, specially girls, enhanced child labor to meet expenses of households, diminution on health and other essential commodities and compromise on the quality of food; loss of jobs and purchasing power; political instability which is being termed as rationale behind rupee depreciation and many more. Have you ever wondered why do we endure these issues time after time? Why don't we have everlasting solution to these issues?
Simply put, it is all due to economic dependency on US, China, Saudi Arabia and International Financial Institutions.
Economic dependency or foreign dependency is defined as a tool of stronger country or creditor to make a weaker country economically dependent. Consequently it changes dependent country's economical and political behavior and policies. Dependency on assistance of superpowers has a decisive sway over recipient country to adopt donor's preferred policies. Also, a country obtaining loan from World Bank or International Monetary Fund (IMF) must agree to engineer its economy as per creditor's conditions. Resultantly, paying-off debt often begets balance-of-payment difficulties. Apart from this, it deepens borrower's economic crises and dependency rather than halting them. It is widely believed by economic experts and political pundits that interference of donors, foreign governments or international agencies in recipient country's political process results in bad governance or reduction in quality of governance.
Presently, Pakistan is witnessing decline in foreign reserves which is believed to afford just six weeks of import. So, Pakistan is eagerly looking for IMF bailout for evading bankruptcy because this is the only way out for her. However, Pakistan has to meet all pre-conditions to get IMF package which include levying taxes on petroleum products, immediate implementation of NEPRA's decision on fuel adjustment, National Accountability Bureau and other anti-corruption organization to ensure good governance etc. But, raising petroleum prices and power tariffs will be unaffordable for ruling party in the run-up of the 2023 general election. Thereby, incumbent government will be between devil and deep blue sea to choose either side. Besides, Pakistan is likely to get $ 4 billion from friendly countries this month. It is better for Pakistan temporarily but bailout from IMF and assistance from friendly countries will have decisive influence over the foreign policy of Pakistan as always that will ultimately usurp the interest of Pakistan.
Since the inception of Pakistan, she has been dependent on superpowers, friendly countries and International Financial Institutions. From 1951, Pakistan has been invested by foreign funded capital inflow. Consequently, Pakistan was left heavily dependent on foreign capital inflows.
Regretfully, due to foreign assistance and external debt, Pakistan could not chart out its sovereign foreign policy which must have been based on the interest of her and her people. However, it remained under the influence of US, IFIs and other countries- which conferred little benefit to Pakistan but more to donors. As US reliance constrained us to join SEATO and Cento in 1950s, and allied with US to outsmart mighty Soviet Union in Afghanistan in 1980s. Besides, Pakistan compellingly jumped into the war on terror after 9/11 incident which was not our personal war but we involved for US. Pakistan suffered even more than double of economic assistance and lost about 70,000 lives. Later, Pakistan-China relations strengthened, US, using IMF, toiled to make sure that Pakistan complies to pursue her geopolitical interests and challenge China's economic influence. So, IMF urged Pakistan for greater transparency while dealing with China and ensures IMF loans did not finance China Pakistan Economic Corridor (CPEC).
Sorrowfully, after decades of being scapegoat, Pakistan could not manage to tailor her independent foreign policy. When Russo-Ukrainian conflict erupted, visit of former Prime Minister of Pakistan Imran Khan was being questioned by US despite conflict erupted after Imran Khan had arrived. De facto, numerous European Union and NATO members were trading with Russia- some have still not cut trade 100 per cent. Apart, Pakistan's incumbent minister for finance was afraid of purchasing Russian oil due to fear of US sanctions. On the contrary, NATO and EU members were importing fossil fuels from Russia, even our neighboring county India, US's QUAD allay, is also purchasing crude oil from Russia reportedly hiked import during conflict.
Apart from this, in 2020 US sanctions on Iran augmented, she gave exemption to Turkey, Iraq, India and others allowing them to trade in energy sector with Iran but in spite of a lot of sacrifices for US, she did not favor Pakistan in this exemption. Also, Pakistan played key role in Doha pact but was denied due credit. Similarly, China, and other friendly countries have utilized Pakistan for their personal gains as well whenever they needed whether it was in favor of Pakistan or not.
History witnesses that foreign dependency will leave a little or no space for recipient country to craft sovereign foreign policy and left recipient country in temporary development, long lasting dependency and quagmire-like situation from which recipient could not manage to come out of.
Here arises a question that why do we persistently remain dependent on US, IFIs and other friendly countries?
To answer this, I can say, these are trade deficit, current account deficit and fiscal mismanagement. We are importing more than we are exporting due to incapability of producing constructive products and importing non-essential and luxury items which consume foreign reserves heavily. Also, we do not have proper management of the resources we have. We are mismanaging the finances that are all adversely impacting the economy of Pakistan.
To cope with these and becoming independent in real meaning, our country must be economically self-reliant. For being self-reliant, different countries find different approaches ascertaining their best potential, resources and geography. Similarly, Pakistan has to find these areas. Firstly, Pakistan should modernize its industry, in an attempt to increase exports, and decrease imports of non-essential and luxury items (if not for always just for now). For this, government must create incentives like providing subsidy in energy and reform industrial sector as per need. Government should encourage establishing new modern factories and companies so that they may create employment opportunities and meet needs of the people. Secondly, government should pay special heed on Foreign Direct Investment, for it has advantageous impacts for host country. Since we are rich in paradise-like beautiful places and other natural resources, we should focus on tourism, mining, effective agriculture so on. Taking the example of Maldives, she with the Japan created various tourist resorts which earn them billions. We must transform northern areas of Pakistan into tourist destinations to lure foreigners so that they spend money in Pakistan. Also, encourage foreign companies to invest in Pakistan, for it will create jobs and pay taxes which will ultimately contribute to the revenue of Pakistan.
Lastly, government should stick to policy of earning more and spending less. In coming years, Pakistan must focus on paying off debt, cutting budget of defense, development etc so that we can be self-reliant and can pursue over independent foreign policy.
To sum, a country can develop, when it has independent foreign policy based on the best interest of the country and the people of that country. If we go to the self-reliance, Pakistan will be independent in real meaning and progress will be our destination.
The Need for Feminist Foreign Policy in India
As more and more research is being done, there is a definitive link that connects gender equality with international prosperity and welfare; giving an equal opportunity for half the population can't be just out of moral obligation. It is necessary for the economy and security of a nation. Currently, with resources that are in short supply, the way to maintain a good governance, growth in the economy, health, peace and security is to invest in women and girls. Various countries are promoting gender equality through development, diplomatic and security activities. Countries like Sweden, Canada, France and Mexico have adopted a comprehensive foreign policy that advances gender equality called "Feminist Foreign Policy." India as a rising great power has to consider a more inclusive foreign policy.
Gender is hardly recognized or given importance when it comes to policy conversations, even though it plays a significant role in peace and security. It is often considered that it side-tracks the main problems with regard to international security and great power competition. However, there is no need for the contradiction between the two. A sign to see how far gender equality is embedded in society is to know the number of women in leadership positions, specifically in departments of security or even the academic study of security where the number of women is less.
According to research, women's engagement in economics, politics, peace, and security procedures will result in stronger economic development, fewer human rights violations, and peace. Women empowerment is important for a country that aims to promote global security, increase the use of their foreign aid and continue to support stable and democratic allies. In the previous decade, numerous nations have adopted gender mainstreaming in their foreign policy. The critical areas of progress that have systematized gender equality are administration, strategy, and resource management. This comprehensive effort of bringing in gender equality in foreign policy is called as Feminist Foreign Policy. A foreign policy with a political framework focused on the security and safety of the marginalized community can be defined as a Feminist Foreign Policy.
The approach for defining and adopting a Feminist Foreign Policy will vary between counties and regions, depending on their lived experiences. However, that a conversation on Feminist Foreign Policy is an important one is under no debate, happening at a time when gender norms are evolving in our society. In the present-day scenario, there are countries around the world have laws preventing women from carrying out jobs in sectors like mining, manufacturing and construction, and millions of women live in countries where domestic violence is not punishable, gender mainstreaming in broader policy objectives and wider adoption of FFP can shape the future of our civilization.
In India's foreign aid and assistance gender can be highlighted in bilateral as well as through multilateral institutions, directly impacting the neighborhood, as well as partners in Asia, Africa, Eastern Europe, Latin America, the Caribbean and Pacific and Small Island countries.
In a historic feat, India was elected as a non-permanent member of the United Nations Security Council on June 18, 2020. Following that, India also became a member of the prestigious UN Commission on the Status of Women in September 2020. India committed to pay attention to its efforts on peacekeeping, peacebuilding and women's inclusion. In August, 2021 India assumed a month long UNSC presidency where it ended with its first resolution being passed on the Afghanistan situation demanding that the territory not be used for training terrorists. India's diplomatic framework has embraced tools for soft power. The strategic moves taken up by India can be seen as step towards uplifting women.
A feminist foreign policy would give India a chance to create a beneficial surrounding for peace, remove domestic barriers against women, and also help in building strong bilateral partnerships. With India being surrounded by adversaries along its borders, this approach would also allow India to show itself as a nation that gives importance to various issues; have a better performance in indicators and indexes that are curated to assess the development of countries and gender gap such as the Global Gender Index and Gender Inequality Index; set an example for other nations and contribute continuously towards women empowerment.
It could also be a starting point for an internal shift with regards to India's domestic context, particularly in terms of preconceived patriarchal gender roles, in which women are seen to be inferior to men. Empirical research has mentioned that for a progressive social and economic development of a nation, gender equality is a requirement. By removing the prevailing barriers that restrict the participation of women and other communities that are marginalized, India would develop a more inclusive policy. Domestic policies need to have a gendered lens that can protect the marginalized. Without having a balance internally, a feminist foreign policy will not sustain.
An FFP will give a major boost to the country's international relations when its committed to women empowerment and extensively build a stronger partnership with countries that have adopted feminist foreign policy, for example, countries like Mexico, Canada and Sweden or those that are supporters of gender equality. Thus, FFP would allow India to deepen its commitments and make an impact as an emerging power.
Giving importance to human security and gender issues, would put India in a better position to achieve its international power ambitions. India slipped to 140th rank from 112th in the World Economic Forum's Global Gender Gap Index 2020 – 2021. This is primarily due to the lack of political representation, absence of technical and leadership roles, inequal income, reducing women labour force participation rate, lack of proper health care and the literacy ratio gap between men and women.
A major boost for India would be a significantly better performance in the Global Gender Gap Index. This would lead to India becoming a role model for various countries. India can be an example by achieving gender parity in a variety of social indicators that is very important to assess a country's development.
India's record on women's rights—or rather, women's oppression—makes it far-fetched to quickly and successfully take on an FFP structure. Man-centric qualities are so profoundly instilled inside Indian culture that India has barely figured out how to achieve an adjustment of the arrangement of disparity at home. Subsequently, it does not have the credibility to take up feminist qualities in its international partnerships. An FFP approach may not just help India in cultivating imaginative ways of reasoning, yet in addition permit it to expand upon its traditional perspective on security, work with various representations, and develop strong bilateral partnerships.
Before adopting a Feminist Foreign Policy, India also needs to bring a change within the policies of the country. It is crucial for women to shape the outcomes and can't just be receptacles, especially in peacebuilding, reconstruction and rebuilding. There are more women joining the Indian Foreign Service, but the Ministry has to make sure that they are taken up to the highest rank. The thought that women can't handle challenging issues must be changed.
A feminist foreign policy would provide equal opportunity and basic human rights to women, girls, and other marginalised communities. A feminist foreign policy will aid India's bilateral and multilateral alliances, as well as its attainment of great power status. For a feminist foreign policy to succeed, a country must first establish gender equality within its borders.
Gender is clearly a significant factor in India's development assistance. It must, however, be expanded to include other aspects of economy and security. Gender equality must be implemented within India. More women in government are needed.
Crisis in Sri Lanka and The India-South Asia Challenges: Way Forward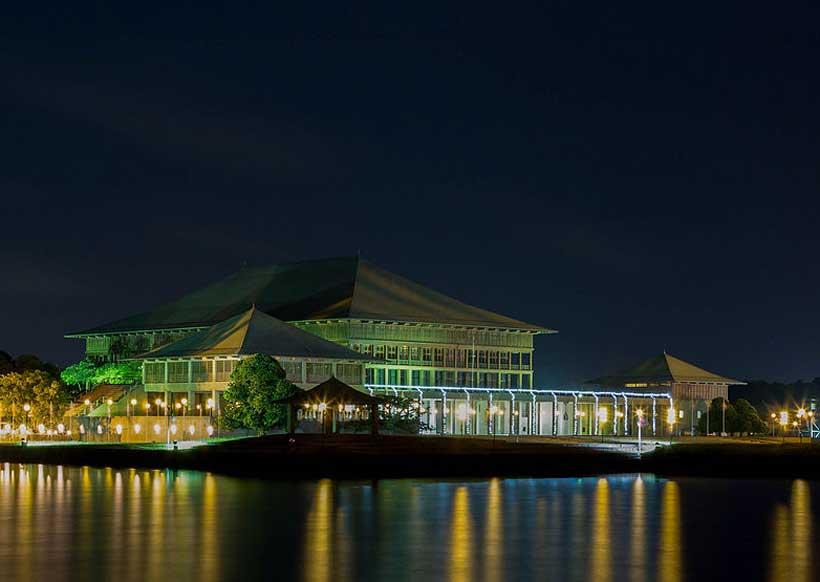 Authors: Dr Aditya Anshu and Nipun Tyagi*
Lot of articles and theories which are describing the current state of Sri Lanka and major factors that contributed towards the deteriorating performance of Sri Lankan economy. The ongoing Sri Lankan crisis has been examined by experts from global economic perspective and regional security but India as a country faces multi-faceted challenges, which must be managed sensibly. The approach of India should be balanced and crafted politically as well as diplomatically to protect the strategic Indian interest in Indo pacific region and to counter the influence of China and its expansionist policy.
To believe economist and experts on Sri Lanka, the blame initially was colored upon the COVID 19 pandemic for economic fall and disparity that engulfed the Island nation. It was argued trade has been adversely hit, the foreign remittances from the tourist were near to none, which possibly caters biggest foreign currency deposit. To add, the series of deadly bomb blast in 2019 at Colombo could be direct possible connection towards the decreasing number of tourists in Sri Lanka. Hitherto no expert or possible specialist cared to argue the failure of Rajapaksa brothers far-right nationalist policy of last 10 years was creating a liability trap for Sri Lanka along with creating deep cleavage in peaceful multicultural society.
The ramifications of the ongoing war between Ukraine and Russia are also creating difficulties and is one of the other prominent factors for the sluggish economic conditions of Sri Lanka. The Russia – Ukraine war has further exacerbated the economic calamity of the country as Russia is the second biggest market to Sri Lanka in tea exports. On the other hand, Sri Lanka's tourism sector is heavily reliant upon these two nations for the tourist arrivals. As a result, the Ukrainian crisis has further created an adverse graph of already ailing economy of Sri Lanka.
When Rajapaksa-led governments, liaising with extremist Buddhist ideology, entered with full majority in Sri Lankan political regime post 2009. This resulted in the end of over the ground ethnic persecution of Tamil and other minorities community. However, the persecution and intimidation continued in more subtle and systematic way for Tamils and other minority groups resulting division, hate and selective development. Being anti-minority became the symbol of jingoistic nationalism which helped Rajapaksa winning elections for next two decades.
On the Indian domestic front, Congress and other opposition parties are comparing Indian economy and its slothful growth with Sri Lankan crisis and blaming government for inflation, food crisis, rising unemployment and imbalance of economic situations. Significantly, inter-religion conflicts, caste division, income disparity and rising unemployment in India has been severely criticized by opposition parties and civil society groups drawing similarity of parallel class conflicts in Sri Lanka during the period of 1990 till now. The political parties alleged that ruling BJP is adopting the same Sri Lankan pattern to prosecute the minorities and ignoring economic turbulence which can be resulted for crashing Indian economy in the long run. But in view of scholars and academics it would be too early to comment on the opposition political parties assertion on government and about the Indian economy's performance, nevertheless India needs to seriously monitor the situation with caution that is developing in Sri Lanka on various-fronts.
The first and the foremost issue which needs to be handled cautiously will be that of displaced migrants landing on Indian shores. The impact of the Sri Lankan crisis can increase the burden of refuges towards India. It will be very challenging for India to absorb the possible migration from Sri Lankan for food, shelter, and job opportunities; creating clusters in southern cites in which they can be deprived of basic human needs and rights. To cater women and children will not only be tasking for India but also can create a situation like Rohingya crisis. The proximity of Sri Lankan peoples to southern Indian states can help them to enter Indian territories which may disturb the sovereignty, regional stability, and could be the cause of national security of the country. "There is no accurate data on the number of refugees, but India has about 400,000 refugees including 238,222 recognized and documented refugees according to the United Nations High Commissioner for Refugees (UNHCR) Report, 2021.
The second issue of concern for Indian government is to handle security challenges, regional security, peace and maintenance of law and order in India and South Asia. There are several reports which indicated the presence of Islamic State (IS) and other terror outfits active in southern states of India which can manipulate and employ the poor migrants landing on Indian shores for terror and illegal activities. Investigation in a series of cases by the National Investigation Agency (NIA), a federal agency to counter terror has revealed numerous times about the strong presence of Islamic State (IS) in the southern states of India. The Ministry of Home Affairs confirmed in the Rajya Sabha (Upper House) of Parliament on 16 September 2020 about 17 cases registered related to the presence of Islamic State (IS) by in southern States of Telangana, Kerala, Andhra Pradesh, Karnataka, and Tamil Nadu resulting to arrest of 122 accused.
There is no doubt that deep set networks for terror finance, extreme ideology and human resources connected with Sri Lanka exist in parts of Southern India. It is already evident after the terror events of 2019 in Sri Lanka and activation of all these will spell potential threat to security of South-Asia in general and India in particular. The IS and other terrorist organization may take the advantage of internal violence and fragile administrative capability in Sri Lanka and can become serious threats for India's national security.
To extend further, it would be very dangerous for the country like India to have the political and economic instability in neighboring countries as near as Sri Lanka. This might trigger a 'domino-effect' in the region, creating socio-economic imbalance in South-Asia. The recent political and economic changes in Sri Lanka have created a threat for India's vision for regional stability and security in South-Asia region. In 2014 government of India launched Act East policy focusing on boosting economic co-operation, building infrastructure for greater connectivity, improving important strategic & security ties, and Greater focus on defense cooperation with East and Southeast Asia countries. India's 'Neighborhood First' policy towards Sri Lanka had resonated with Sri Lanka's 'India First' foreign and security policy in 2020. Therefore, the role of India becomes very important as well as challenging, to help the Sri Lanka maintain its peaceful internal order and to counter the debt trap policy of China.
Geopolitical experts have also argued that India can make use of this opportunity to revamp its diplomatic ties with Sri Lanka, which have been at distant owing Sri Lanka's proximity with China under Rajapaksa's rule. It would be strategically and geopolitically important for India to extend assistance to Sri Lanka during this crisis times for a better and conducive atmosphere in southern Indian ocean area.
Sri Lanka's economic collapse may be an opportunity for India to swing the pendulum back with massive financial assistance to Sri Lanka. This has been followed up with India's four-pronged economic and financial assistance approach to Sri Lanka. It includes credit lines for the import of food, fuel, and medicines; currency swaps to boost foreign exchanges; modernization; and holistic investments, in the sectors of renewable energy, ports, logistics, infrastructure, connectivity, and maritime security.
As a friendly and cooperative neighbor, India must carry multiple role and responsibility for Sri Lanka's political stability, economic recovery, and strategic security where with right-intent diplomatic strategy is the key to determining India's geopolitical influence in the region to counter interventionist China and its not so friendly policies. We cannot ignore the fact that turmoil in Sri Lanka is always perceived to influence India. That was in a speech by the then US Defence Secretary Robert Gates in the 2009 edition of the "Shangri La Dialogue", when he said, "We look to India to be a partner and net provider of security in the Indian Ocean and beyond…". It  is the time for India to come forward and prove it .
*Nipun Tyagi is scholar of Defense & Strategic Studies and Currently looks the International Office at Bennet University, India.
Understanding Current Economic Havoc in Pakistan
Economic position of Pakistan is incompatible with its economic potential. It has wide range of natural resources encompassing, reserves for chemical, industrial, and textile businesses. It also possesses prevalent network of rivers i.e. support for agro-production and huge potential of hydroelectric energy generation. As well as, it has opulent mountainous ranges containing precious minerals like copper, gold, granite etc. Above and beyond, the country is rich in other economic ignitors like agro-industry, livestock, construction industry, tourism, and small manufacturing industries. Despite such huge economic capability and ingenious global-market-penetration capacity, the country still fails to turn its status as a developed economy.
Surely, one will eagerly strive to dig out the stumbling block that halts economic development in the country. Reason is apparent i.e. archaic, oblivious and biased policy mechanism, comprised of, obsolescent policy framework, egocentric political frat and inapt intervention of transnational entities in policy structure.
Policymaking fraternity in Pakistan seems inept at managing the crisis with prescience due to unawareness of modern-global policy making tools. They appear to be inexperienced in dealing with the colossal economic disorder because of frail strategic approach for resource management and lack of expertise to prioritize best choice during policy formulation. This incompetence, in policy machinery, paves the way for an unending jumble of economic crisis in the state.
Moreover, the policies in Pakistan remained prey of vested interests of political leaders. The elected public representatives appear to be more focused on personal gains regardless of public welfare. So forth, the country's political culture is transformed from serving people to tug of war for reigns of governance. This paradigm shift in political role of leaders created an environment of wandering competition between different political groups. On one hand certain political groups have joined together to jolt their common opponent through all possible gambits. On the other hand the latter try to revive its governance control by hook or crook. Resultantly, the economic affairs of the state are ruined by the unsympathetic leaders, who, deemed to fail in addressing the remedies to eradicate the current economic turmoil from the country.
Additionally, the transnational companies cause a severe threat to economic activity in Pakistan. They play a major role in downgrading the policy making process in the country. The companies influence the policy makers to drive the policies in their favor to boost their market share for retaining their decades-long monopoly in open market. This monopolized market structure minimizes the opportunity for new entrepreneurs and creates a gap in demand and supply of commodities. Resultantly, a market in-equilibrium appears in the country which further exaggerates the rise in prices and leave people with minimal choice of commodities.
Consequently, the above perils drowned the country into economic catastrophe. Foreign debt burden, imbalance of payments, high inflation rates, low production and depreciation of currency created a dilemma of muddle for financial institutions of the country. Most of the industries including automobile, textile, stock market, agricultural production and transportation are at the brink of fiasco. The incumbent government is looking feebly towards IMF for bailouts on hard conditions that further will increase debt burden on the ex-chequer of Pakistan. State bank reserves are declining swiftly. Consequently, tax burden on public commodities is increasing day by day. Simultaneously, consistent increase in dollar rate puts pressure on Pakistani rupee. Import of products like Mineral fuels including oil, electrical equipment, iron, steel, pharmaceuticals, Animal/vegetable fats, oils, waxes, plastics, plastic articles, organic chemicals, oil seeds, in short, each and every commodity of day to day utility has become more costly. Down to that an overall inflation is raising its head which further ignites poverty in the country. Moreover, hike in petroleum prices owing to twofold reason i.e. global price increase due to Russia-Ukraine War and IMF conditions to impose petroleum development levy, aggrandized heavy tolls on transportation, food industry and other economic activities around the country.
Thus, for a prosperous economic state, it is need of the hour to ponder over the above roots of the current economic turmoil and eradicate the menaces with prudence and efficient manner. Policy makers should adapt modern approaches while policy formulation. They should include most of the options with clarity and succinct way to remove all kinds of uncertainties and to prioritize the best one amongst the chosen ones for implementation. Politics should be for public service not for self-interests. Political groups should reevaluate their vision and endeavor for the country to make it a shining star in the galaxy of the world. Policy implementation should be equitable and equal. Intervention of transnational business groups and pressure groups in policy procedures should be condemned. Market competition must be supported through easy and doable policies for new entrepreneurs. So that, a healthy competition between the entities may be created to maintain market equilibrium and eradicate monopoly of fewer business units.