Pakistan: Dependently Independent
Pakistan being endowed with myriad of natural resources and its geopolitical importance still undergoes multifarious economic and political issues. foreign reserves are declining which currently stand at $ 9 billion; rupee depreciation, which is at historic high of 233 (26 July); trade deficit, gap between imports and exports remains humongous task to eradicate that was $ 30.8 billion in 2020-21 and stands at much higher $ 48.664 billion in 2021-22 despite ban on import; the current account deficit, which is $ 18 billion due to trade deficit; subsidy cuts; hike in petroleum prices and power tariffs; inflation that was recorded 21.3 per cent in June first time since 2008; food inflation which stood at 25.9 per cent over previous year having shortage of wheat and edible oil which, in consequence, has abated affordability of middle-class and daily wagers to eat and dragooned them to dropout from school, specially girls, enhanced child labor to meet expenses of households, diminution on health and other essential commodities and compromise on the quality of food; loss of jobs and purchasing power; political instability which is being termed as rationale behind rupee depreciation and many more. Have you ever wondered why do we endure these issues time after time? Why don't we have everlasting solution to these issues?
Simply put, it is all due to economic dependency on US, China, Saudi Arabia and International Financial Institutions.
Economic dependency or foreign dependency is defined as a tool of stronger country or creditor to make a weaker country economically dependent. Consequently it changes dependent country's economical and political behavior and policies. Dependency on assistance of superpowers has a decisive sway over recipient country to adopt donor's preferred policies. Also, a country obtaining loan from World Bank or International Monetary Fund (IMF) must agree to engineer its economy as per creditor's conditions. Resultantly, paying-off debt often begets balance-of-payment difficulties. Apart from this, it deepens borrower's economic crises and dependency rather than halting them. It is widely believed by economic experts and political pundits that interference of donors, foreign governments or international agencies in recipient country's political process results in bad governance or reduction in quality of governance.
Presently, Pakistan is witnessing decline in foreign reserves which is believed to afford just six weeks of import. So, Pakistan is eagerly looking for IMF bailout for evading bankruptcy because this is the only way out for her. However, Pakistan has to meet all pre-conditions to get IMF package which include levying taxes on petroleum products, immediate implementation of NEPRA's decision on fuel adjustment, National Accountability Bureau and other anti-corruption organization to ensure good governance etc. But, raising petroleum prices and power tariffs will be unaffordable for ruling party in the run-up of the 2023 general election. Thereby, incumbent government will be between devil and deep blue sea to choose either side. Besides, Pakistan is likely to get $ 4 billion from friendly countries this month. It is better for Pakistan temporarily but bailout from IMF and assistance from friendly countries will have decisive influence over the foreign policy of Pakistan as always that will ultimately usurp the interest of Pakistan.
Since the inception of Pakistan, she has been dependent on superpowers, friendly countries and International Financial Institutions. From 1951, Pakistan has been invested by foreign funded capital inflow. Consequently, Pakistan was left heavily dependent on foreign capital inflows.
Regretfully, due to foreign assistance and external debt, Pakistan could not chart out its sovereign foreign policy which must have been based on the interest of her and her people. However, it remained under the influence of US, IFIs and other countries- which conferred little benefit to Pakistan but more to donors. As US reliance constrained us to join SEATO and Cento in 1950s, and allied with US to outsmart mighty Soviet Union in Afghanistan in 1980s. Besides, Pakistan compellingly jumped into the war on terror after 9/11 incident which was not our personal war but we involved for US. Pakistan suffered even more than double of economic assistance and lost about 70,000 lives. Later, Pakistan-China relations strengthened, US, using IMF, toiled to make sure that Pakistan complies to pursue her geopolitical interests and challenge China's economic influence. So, IMF urged Pakistan for greater transparency while dealing with China and ensures IMF loans did not finance China Pakistan Economic Corridor (CPEC).
Sorrowfully, after decades of being scapegoat, Pakistan could not manage to tailor her independent foreign policy. When Russo-Ukrainian conflict erupted, visit of former Prime Minister of Pakistan Imran Khan was being questioned by US despite conflict erupted after Imran Khan had arrived. De facto, numerous European Union and NATO members were trading with Russia- some have still not cut trade 100 per cent. Apart, Pakistan's incumbent minister for finance was afraid of purchasing Russian oil due to fear of US sanctions. On the contrary, NATO and EU members were importing fossil fuels from Russia, even our neighboring county India, US's QUAD allay, is also purchasing crude oil from Russia reportedly hiked import during conflict.
Apart from this, in 2020 US sanctions on Iran augmented, she gave exemption to Turkey, Iraq, India and others allowing them to trade in energy sector with Iran but in spite of a lot of sacrifices for US, she did not favor Pakistan in this exemption. Also, Pakistan played key role in Doha pact but was denied due credit. Similarly, China, and other friendly countries have utilized Pakistan for their personal gains as well whenever they needed whether it was in favor of Pakistan or not.
History witnesses that foreign dependency will leave a little or no space for recipient country to craft sovereign foreign policy and left recipient country in temporary development, long lasting dependency and quagmire-like situation from which recipient could not manage to come out of.
Here arises a question that why do we persistently remain dependent on US, IFIs and other friendly countries?
To answer this, I can say, these are trade deficit, current account deficit and fiscal mismanagement. We are importing more than we are exporting due to incapability of producing constructive products and importing non-essential and luxury items which consume foreign reserves heavily. Also, we do not have proper management of the resources we have. We are mismanaging the finances that are all adversely impacting the economy of Pakistan.
To cope with these and becoming independent in real meaning, our country must be economically self-reliant. For being self-reliant, different countries find different approaches ascertaining their best potential, resources and geography. Similarly, Pakistan has to find these areas. Firstly, Pakistan should modernize its industry, in an attempt to increase exports, and decrease imports of non-essential and luxury items (if not for always just for now). For this, government must create incentives like providing subsidy in energy and reform industrial sector as per need. Government should encourage establishing new modern factories and companies so that they may create employment opportunities and meet needs of the people. Secondly, government should pay special heed on Foreign Direct Investment, for it has advantageous impacts for host country. Since we are rich in paradise-like beautiful places and other natural resources, we should focus on tourism, mining, effective agriculture so on. Taking the example of Maldives, she with the Japan created various tourist resorts which earn them billions. We must transform northern areas of Pakistan into tourist destinations to lure foreigners so that they spend money in Pakistan. Also, encourage foreign companies to invest in Pakistan, for it will create jobs and pay taxes which will ultimately contribute to the revenue of Pakistan.
Lastly, government should stick to policy of earning more and spending less. In coming years, Pakistan must focus on paying off debt, cutting budget of defense, development etc so that we can be self-reliant and can pursue over independent foreign policy.
To sum, a country can develop, when it has independent foreign policy based on the best interest of the country and the people of that country. If we go to the self-reliance, Pakistan will be independent in real meaning and progress will be our destination.
The Tug-of-War of Regionalism in South Asia
The South Asian area, encompassing countries such as Pakistan, India, Sri Lanka, Bangladesh, Nepal, Bhutan, and the Maldives, exhibits a significant degree of variety, accompanied by a multitude of intricate factors. The establishment of SAARC (South Asian Association for Regional Cooperation) in 1985 was a sincere endeavor to cultivate regionalism within the subcontinent. Notwithstanding its conceptual merit, the South Asian Association for Regional Cooperation (SAARC) has seen limited success in realizing its goals, principally due to the persistent tensions between its prominent constituents, India and Pakistan. The absence of coherent political intent has adversely affected regionalism in South Asia.
From an economic standpoint, it can be observed that South Asia is now experiencing rapid growth, positioning it as one of the most swiftly developing areas globally. India, characterized by its burgeoning middle class and notable technical progress, assumes a prominent role in the global arena. Nevertheless, smaller economies such as Bangladesh and Sri Lanka have comparable growth rates. The Belt and Road Initiative (BRI) implemented by China has developed as a notable economic entity in the area, giving rise to both prospects and concerns. The issue of significant debt obligations linked to Chinese investment has raised apprehension.
The political structures in South Asia exhibit significant variations. India, being the greatest democracy globally, stands in contrast to its neighboring nations, such as Sri Lanka and Bangladesh, which have had instances of military coups and civil turmoil throughout their history. In contrast, Bhutan continues to function as a monarchy, employing a distinctive methodology for pursuing progress, which is evaluated by means of Gross National Happiness as opposed to Gross Domestic Product. The presence of a wide range of political systems presents significant obstacles to the process of regional integration. The growing engagement of China in South Asia has prompted a reconfiguration of geopolitical interests. Nations such as Nepal, Sri Lanka, and the Maldives are progressively turning their attention to China in search of economic opportunities and military collaborations, thereby introducing complexities to the regional dynamics. Moreover, the United States' strategic shift towards Asia highlights the growing significance of this area within the context of global geopolitics. Given the competing interests of these more influential nations, the smaller nations within the area frequently encounter themselves ensnared in a precarious position.
The South Asian area has a diverse array of religions and ethnicities, contributing to the intricate nature of interregional dynamics. The socio-political ramifications of the Hindu-Muslim split, Buddhist communities, and Sikh populations, among other groups, are noteworthy. The adverse impact of the ethnic strife in Sri Lanka and the religious difference between India and Pakistan on the promotion of regionalism is evident.
Border issues, such as the ongoing Kashmir war between the neighboring nations of India and Pakistan, pose substantial obstacles to the establishment of regional cooperation. Moreover, the matter of terrorism, sometimes endorsed by states or at the very least allowed by certain nations, presents a security concern that complicates the prospect of enhanced collaboration. The subject of climate change is gaining prominence as a matter of great importance that South Asian nations cannot afford to overlook. The geographical area under consideration encompasses many climatic hotspots, notably the Himalayas and the Sundarbans, which are progressively vulnerable to the impacts of climate change, such as the retreat of glaciers and the escalation of sea levels. The presence of environmental concerns has the potential to intensify pre-existing social and political conflicts. Water shortage has the potential to exacerbate disputes between governments that have shared river systems. As the South Asian area increasingly assimilates into the global digital world, it is imperative for the region to confront and address the challenges pertaining to cybersecurity. This encompasses a wide range of issues, spanning from safeguarding data privacy to addressing the challenges posed by online radicalization and cyber warfare. The significance of the socio-political components of these difficulties cannot be overstated, as the progress in technology has the potential to either facilitate regional collaboration or exacerbate rivalry and conflict.
The subject of gender equality in South Asia is undergoing significant socio-political transformations. The involvement of women in politics, business, and social action is seeing a notable upward trend, potentially yielding significant consequences for the growth and cooperation of the area. Nevertheless, persistent challenges such as cultural barriers, institutional inequalities, and gender-based violence remain significant obstacles.
The significant impact of media on creating public perception and subsequently affecting socio-political dynamics cannot be emphasized enough. Within the context of South Asia, the media frequently assumes a dual function, wherein it may serve as a conduit for promoting comprehension and collaboration or, alternatively, as a mechanism for disseminating propaganda that exacerbates societal divisions. The aforementioned phenomenon is clearly observable in the manner in which media outlets across different nations depict their neighboring countries, hence exerting a substantial influence on the potential for regional collaboration.
In light of evolving global dynamics, governments in South Asia are actively forging alliances that extend beyond their conventional allies. The interplay between India's burgeoning ties with the United States, Pakistan's alignment with China, and Sri Lanka's approach to Russia has significant implications for regional politics. The task of managing these collaborations while sustaining regional stability is a multifaceted endeavor that necessitates careful equilibrium on the part of each country involved.
The socio-political dynamics of South Asia are multi-faceted, influenced by a rich tapestry of historical events, cultural diversities, and geopolitical factors. While traditional challenges like territorial disputes and political polarization continue to hinder regionalism, new dimensions such as climate change, cybersecurity, and gender equality are adding layers of complexity. However, despite these challenges, there remains an untapped potential for collaboration and growth. As South Asia evolves, understanding these intricate dynamics will be key to unlocking the region's full potential.
Pakistan's Role in the United Nations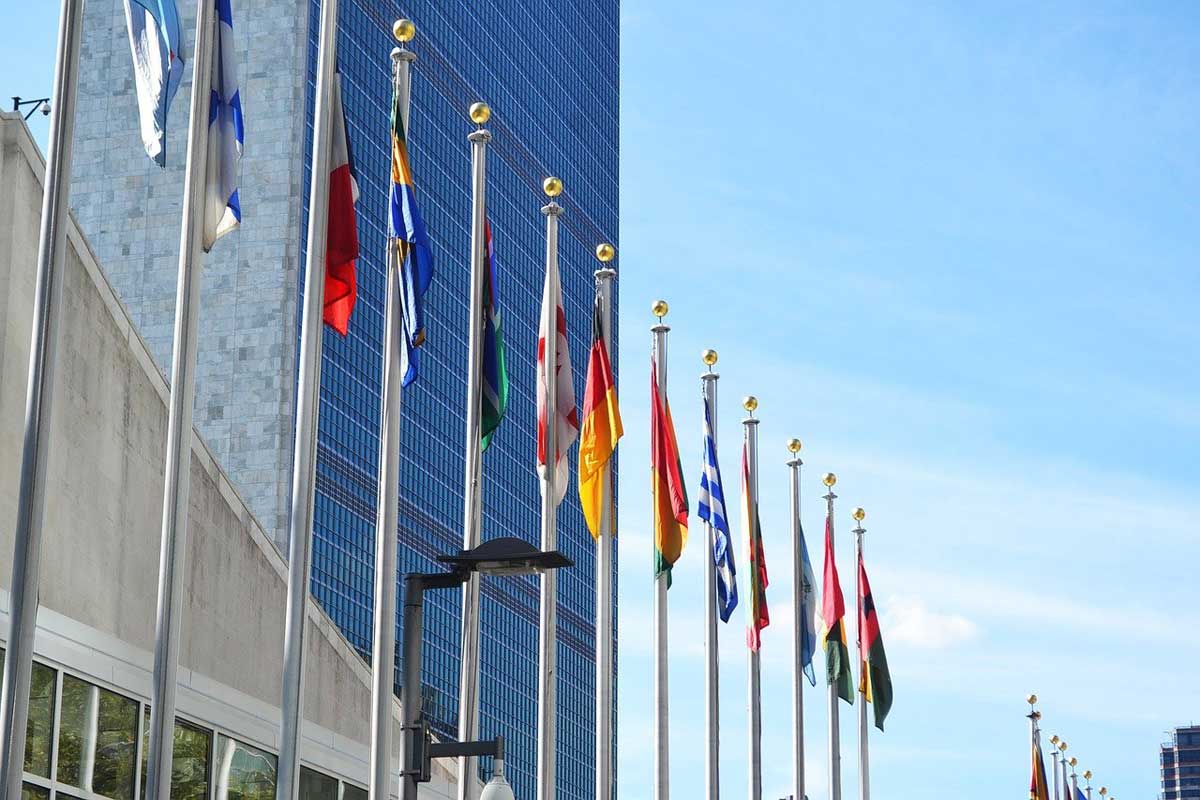 Pakistan, since its inception in 1947, has played a pivotal role in the United Nations (UN), contributing significantly to global efforts in promoting peace, security, stability, and development. With a commitment to multilateral diplomacy and a history of active participation in various UN initiatives, Pakistan has emerged as a responsible and reliable member of the international community. Pakistan has played very important role in the United Nations and its contributions to global peace, security, stability, and development are always acknowledged.
Peacekeeping Missions
One of the most visible and significant contributions of Pakistan to the UN is its involvement in peacekeeping missions. Pakistan is consistently among the top contributors of troops and personnel to UN peacekeeping operations. As of my last knowledge update in September 2021, Pakistan had deployed over 6,000 troops and police officers in various UN peacekeeping missions around the world, making it one of the largest troop contributors.
Pakistan's peacekeepers have been stationed in conflict zones across the globe, including Sierra Leone, Liberia, Congo, and Haiti, where they have played a crucial role in maintaining peace, delivering humanitarian aid, and assisting in post-conflict reconstruction. These efforts have not only earned Pakistan international recognition but have also made a tangible difference in the lives of people affected by conflicts.
Advocacy for Disarmament
Pakistan has consistently advocated for disarmament and non-proliferation efforts within the United Nations. As a nuclear-armed state, Pakistan understands the grave consequences of nuclear warfare and has actively participated in disarmament negotiations. It has supported initiatives such as the Comprehensive Nuclear-Test-Ban Treaty (CTBT) and the Fissile Material Cut-off Treaty (FMCT) to promote global disarmament.
Humanitarian Assistance and Refugees
Pakistan has a long history of hosting refugees, particularly from neighboring Afghanistan. The country has welcomed millions of Afghan refugees over the decades, providing them with shelter, education, and healthcare. Pakistan's efforts in this regard align with the UN's mission to protect and assist refugees, contributing to regional stability and human development.
Sustainable Development Goals (SDGs)
Pakistan is committed to achieving the United Nations' Sustainable Development Goals (SDGs) by 2030. The government has taken significant steps to align its national development agenda with the SDGs, focusing on poverty reduction, gender equality, clean energy, and climate action, among other areas. Pakistan's dedication to these goals demonstrates its commitment to global development and a sustainable future.
Climate Change Action
Pakistan recognizes the urgent need to address climate change, and it has actively engaged in international climate negotiations under the UN Framework Convention on Climate Change (UNFCCC). The country has committed to reducing its carbon emissions and increasing its reliance on clean energy sources. Pakistan's participation in global climate efforts contributes to the stability and sustainability of the planet.
Mediation and Conflict Resolution
Pakistan has often played a role in mediating conflicts in the region, demonstrating its commitment to regional and global peace. It has facilitated talks between various parties in Afghanistan and has sought peaceful solutions to regional disputes, aligning with the UN's mission to prevent and resolve conflicts.
On behalf of the Government and people of Pakistan, the Prime Minister of Pakistan, attended the 78th Session of UN General Assembly and delivered a speech on 22 September 2023. The highlights of his speech are:
1. I convey to you, Mr. President, our warm congratulations on your election to guide the work of this historic Session of the UN General Assembly. I am confident that your vast diplomatic experience, and the sunny disposition of your beautiful Island country, will enable you to steer this Assembly to a most successful conclusion.
2.​ We are meeting at a tense and pivotal moment in modern history. Conflicts rage in Ukraine and in 50 other places around the world. Tensions between the global powers have continued to escalate. We see the rise of new and old military and political blocs. Geo-politics is resurging when geo-economics should have primacy in the world. The world cannot afford Cold War 2.0. There are far greater challenges confronting humankind which demand global cooperation and collective action.
3.​ The world's economic prospects also appear gloomy. Global growth is slow. High interest rates could trigger a recession. A succession of exogenous "shocks" – Covid, conflict and climate change – have devastated the economies of many developing countries; many countries of the global South have barely managed to stave off defaults. Poverty and hunger have grown, reversing the development gains of three decades.
4.​ At yesterday's SDG Summit, far-reaching commitments were made to implement the Sustainable Development Goals. We must ensure implementation of the "SDG Stimulus"; the re-channeling of unused Special Drawing Rights for development; the expansion of concessional lending by the Multilateral Development Banks; and the resolution of the debt problems of the 59 countries in debt distress.
5. ​Pakistan also looks forward to the fulfillment of the climate change commitments made at COP28 by the developed world: to provide over $100 billion in annual climate finance; allocate at least half of such finance for adaptation in developing countries; operationalise the Fund and funding arrangements for Loss and Damage; and accelerate their carbon emission mitigation targets to "keep alive" the goal of restricting global warming to 1.5 degrees centigrade. Attempts to selectively provide these funds on the basis of geo-political considerations should be resisted.
6.​ Pakistan's triple food, fuel & finance challenge, is a prime illustration of the impacts of Covid, conflicts and climate on developing countries. Pakistan is one of the worst affected countries from the impacts of climate change. The epic floods of last summer submerged a third of our country, killed 1700 and displaced over 8 million people, destroyed vital infrastructure and caused over $30 billion in damage to Pakistan's economy.
7.​ Pakistan is gratified by the commitments of over $10.5 billion for Pakistan's comprehensive plan for recovery, rehabilitation and reconstruction with resilience – the 4RF Plan – at the Geneva Conference last January. Specific projects are being submitted to ensure timely funding and execution of the 4RF Plan. I hope our development partners will accord priority to allocation (release) of funds for our "resilient" recovery Plan which has been costed at $13 billion.
8.​ Pakistan's government is committed to rapid economic recovery. We will stabilize our foreign exchange reserves and our currency; expand domestic revenues and, most importantly, mobilize significant domestic and external investment. To this end, we have established a Special Investment Facilitation Council (SIFC) to expedite investment decisions. Twenty-eight projects have been identified in priority sectors – agriculture, mining, energy and IT – for implementation in collaboration with Pakistan's partners.
9. Pakistan's long-term shift to geo-economics is well underway. ​The second phase of the China-Pakistan Economic Corridor (CPEC) has been initiated covering railway, infrastructure, and manufacturing projects.
10.​ Pakistan also looks forward to the early implementation of the "Connectivity" projects with Central Asia.
11.​ Development depends on peace. Pakistan is situated in one of the least economically integrated regions in the world. Pakistan believes that regions develop together. Therefore, Pakistan desires peaceful and productive relations with all our neighbours, including India. Kashmir is the key to peace between Pakistan and India.
12.​ The Jammu and Kashmir dispute is one of the oldest issues on the agenda of the Security Council. India has evaded implementation of the Security Council's resolutions which call for the "final disposition" of Jammu and Kashmir to be decided by its people through UN-supervised plebiscite.
13.​ Since 5 August 2019, India has deployed 900,000 troops in Illegally Occupied Jammu and Kashmir to impose the "Final Solution" for Kashmir. To this end, India has imposed extended lockdowns and curfews; jailed all the genuine Kashmir leaders; violently suppressed peaceful protests; resorted to extra-judicial killings of innocent Kashmiris in fake "encounters" and so-called "cordon and search operations", and imposed collective punishments, destroying entire villages. Access to occupied Kashmir, demanded by the UN High Commission for Human Rights and over a dozen Special Rapporteurs, has been denied by New Delhi.
14.​ The UN Security Council must secure the implementation of its resolutions on Kashmir. The UN Military Observer Group for India and Pakistan (UNMOGIP) should be reinforced. Global powers should convince New Delhi to accept Pakistan's offer of mutual restraint on strategic and conventional weapons.
15.​ Peace in Afghanistan is a strategic imperative for Pakistan. Pakistan shares the concerns of international community with respect to Afghanistan particularly the rights of women and girls. Yet, we advocate continued humanitarian assistance to a destitute Afghan population in which Afghan girls and women are the most vulnerable; as well as revival of the Afghan economy and implementation of the connectivity projects with Central Asia.
16.​ Pakistan's first priority is to prevent and counter all terrorism from and within Afghanistan. Pakistan condemns the cross- border terrorist attacks against Pakistan by the TTP, Daesh and other groups operating from Afghanistan. We have sought Kabul's support and cooperation to prevent these attacks. However, we are also taking necessary measures to end this externally encouraged terrorism.
17.​ Pakistan welcomes the progress made towards ending the conflicts in Syria and Yemen. In particular, we warmly welcome the normalization of relations between the Kingdom of Saudi Arabia and the Islamic Republic of Iran. Unfortunately, the tragedy of Palestine continues, with Israeli military raids, airstrikes, expansion of settlements and evictions of Palestinians. Durable peace can be established only through a two state solution and the establishment of a viable and contiguous Palestinian State within the pre June 1967 borders, with Al Quds Al Sharif as its capital.
18.​ UN peacekeeping has been a success story. Over more than 6 decades, Pakistan has contributed 230,000 peacekeepers in 47 Missions across the world. Today, UN peacekeepers face complex and unprecedented challenges especially from criminal and terrorist groups, as in the Sahel. We must ensure the safety and security of peacekeepers. Pakistan shall continue to work with the UN to develop the capabilities and more robust mandates required for successful enforcement actions by UN and international forces where needed.
19.​ We must counter all terrorists without discrimination, including the rising threat posed by far-right extremist and fascist groups, such as Hindutva-inspired extremists threatening genocide against India's Muslims and Christians. We also need to oppose "state terrorism"; address the root causes of terrorism, such as poverty, injustice and foreign occupation; and distinguish genuine freedom struggles from terrorism. Pakistan proposes the creation of a Committee of the General Assembly to oversee the balanced implementation of all four pillars of the Global Counter Terrorism Strategy.
20.​ Our progress based on rich history of cooperation, understanding, exchange and synthesis of ideas among (the) civilizations is imperiled today. The narratives advocating a clash of civilizations have done considerable harm to humanity's progress. Such ideas have bred extremism, hatred and religious intolerance, including Islamophobia. Make no mistake; it is a latent threat that undermines millennia of progress. We need to cherish and celebrate our diversity and different ways of life. Mutual respect, sanctity of religious symbols, scriptures and personages should be ensured.
21.​ While Islamophobia is an age-old phenomenon; however, after the 9/11 terrorist attacks, it has assumed epidemic proportions, as manifested in the negative profiling of Muslims; and attacks on Islamic sites and symbols, such as the recent public burnings of the Holy Quran.
22.​ Last year, this Assembly adopted a Resolution, proposed by Pakistan on behalf of the OIC, declaring 15 March as the International Day to Combat Islamophobia. Earlier this year, the Human Rights Council adopted an OIC resolution submitted by Pakistan, urging States to outlaw the burning of the Holy Quran and similar provocations. We welcome the legislation initiated by Denmark and contemplated by Sweden towards this end. Pakistan and the OIC countries will propose further steps to combat Islamophobia, including the appointment of a Special Envoy, creation of an Islamophobia data Centre, legal assistance to victims and an accountability process to punish Islamophobic crimes.
23.​ The complex global and regional challenges that the world faces today can be best addressed through effective multilateralism within the framework of the United Nations. However, multilateralism is being eschewed due to the unilateral policies of and strategic rivalry and tensions between global powers. Pakistan will continue to work actively to strengthen multilateral institutions and enhance global cooperation.
24.​ Pakistan looks forward to continuing negotiations on the scope and elements of the Summit of the Future and the Pact for the Future, building on the convergences that emerged in earlier consultations.
25.​ The Summit's preparatory process must not disrupt existing negotiating processes such as the Intergovernmental Negotiations on the reform of the Security Council.
26.​ Pakistan does not believe in elitism within the comity of nations. The UN Charter principles of equality and sovereignty must be preserved in the interest of global peace and prosperity. Pakistan believes that adding additional permanent members to the Security Council will further erode its credibility and legitimacy. The widest possible agreement can be best achieved on the basis of the Uniting for Consensus Group's proposal for expansion of the Council only in the non-permanent category with provision for a limited number of longer-term seats.
27.​ Pakistan believes that to build, preserve and promote peace and prosperity today, and in the future, it is vital to reduce great power rivalry and tensions; ensure strict adherence to the UN Charter; consistently implement Security Council resolutions; eliminate the root causes of conflicts; and respect the principles of non-use of force; self-determination; sovereignty and territorial integrity; noninterference in the internal affairs of States and peaceful co- existence.
28.​ Pakistan will work diligently and actively with all Member States to realize these vital elements of a new, equitable and peaceful world order.
Pakistan's role in the United Nations is marked by its unwavering commitment to global peace, security, stability, and development. Through active participation in peacekeeping missions, advocacy for disarmament, humanitarian assistance, commitment to the SDGs, climate change action, and mediation efforts, Pakistan has consistently shown its dedication to the principles and goals of the United Nations. As a responsible member of the international community, Pakistan continues to make significant contributions that benefit not only its own citizens but also people around the world, reinforcing the importance of multilateral diplomacy and cooperation in addressing global challenges.
The G20, the Global South and India
The G20 summit in India turned out to be not ordinary event. The summit of representatives of the largest economies and military-political potentials showed global trends in the struggle for leadership and development. The G20 meeting demonstrated India's diplomatic triumph, which proved a rather profound understanding of world processes and trends. The most important consequence of the summit was the adoption of a new global economic and infrastructure project to export goods from India through the Middle East to Europe. In addition, the countries of the Global South have shown that they are not ready to oppose Russia openly and do not want to politicize the Ukrainian crisis.
The Group of Twenty originated at the turn of the XXI. During the deep economic and financial crisis in Asia, the developed countries of the West sought to formalize a new coordination structure. The idea was to create a forum to exchange views and global coordination of financial and economic issues. Then, the finance ministers of the Group of Eight solicited an initiative to expand the range of countries to discuss financial policy issues, inviting such large and actively growing states as China and India.
By the beginning of the XXI, there was an objective viewpoint in Western capitals that it was impossible to solve world problems without involving India and China in the problems of global governance. The idea of globalization was becoming dominant among intellectuals and development leaders during this period. After the collapse of bipolarity and the disintegration of the USSR, the world lost unnecessary dividing lines, ideological enmity and confrontation between the two blocs. Globalization was becoming a natural and necessary aspect of development. The idea originated in the UK and the USA and has become prevalent in the capitals of developed countries. Thus, the Group of Twenty was created.
Nonetheless, after the founding conference in Berlin in December 1999, the G20 was almost forgotten. Before the new financial crisis in 2008, there were no summits: the main format was the annual meetings of finance ministers and heads of central banks. The fact that the situation in the global economy was critical is indicated by the fact that the G20 summits met not once a year but as emergency meetings. The first, named "anti—crisis", was held in November 2008 in Washington, the next in April 2009 in London, and, in Pittsburgh in September of the same year.
The severity of the economic crisis has passed over time, and the G20 has upgraded to the political level. The Forum, which unites countries from different parts of the world, is much more representative and balanced than the G7 and allows world leaders to meet without organizing an official visit to discuss current affairs. The Group of Twenty, major advanced and emerging economies collectively represent about 80-90% of the world's gross national product, 70-80% of world trade, and two-thirds of the world's population. The Group includes 19 major national economies, as well as The European Union as a joint participant.
The G20 Summit in New Delhi on September 9-10 was an outstanding event in the life of this organization. Three aspects can be stressed out. First, the G20 has expanded at the expense of the African Union. Secondly, the summit reached an agreement on creating a transport corridor that will be completed by India and its partners and is considered by New Delhi and the West as an alternative to the Chinese One Belt, One Road project. If this transport project is successfully implemented, it can change the balance of power in the global economy and significantly strengthen India's position in the international system. Thirdly, the topic concerning the Ukrainian-Russian conflict was essentially secondary for the first time since February 2022 at a representative interstate forum. The countries of the Global South refused to politicize this conflict and take sides.
All three developments have become possible thanks to the successful work of Indian diplomacy. Apparently, it is safe to talk about India as a growing and established contender for the status of a great power. The last day of the summit was marked by a visit of its participants to the Raj Ghat memorial, created at the cremation site of the national hero of India – Mahatma Gandhi.
From the perspective of world politics, the most important idea was the creation of a new transport corridor, which was supported by all the largest economies in the world. It was decided to develop an action plan within a few months and start implementation. Its goal is to launch a large–scale project for the construction of railways and ports intended to transport goods from India to the Middle East and Europe. The memorandum of understanding, based on which the project is being created, is signed by Joseph Biden, Narendra Modi, and the Crown Prince of Saudi Arabia, Mohammed bin Salman al Saud.
China's excessive and active growth worries the most developed countries of the world, especially the United States and Great Britain. Some concern is also present in a number of Asian capitals, including Japan, India, South Korea, and partly Vietnam. Growth generates China's ambitions, and intentions to spread its power and influence have a particular impact on the actions of other major players. Having a complicated history of relations with China, several countries are looking for formats and systems of cooperation to deter possible aggressive attempts to expand their influence and growth. Many intellectuals are convinced that the confrontation between the United States and China will become the main and determining factor of the XXI. The idea of a new transport corridor, which has become a demonstration of the success of the diplomacy of India and its partners in the West, has a specific potential for diversifying transport supplies and hedging the risks of Chinese growth.
Therefore, the G-20 summit was a success for India and demonstrated a sufficiently deep understanding of world processes, stability, and professionalism of its diplomacy. New Delhi's ideas and projects have been supported by many players, including the conflicting West and East. India has become a conductor and mentor of the interests of the Global South. The expansion of the G20 at the summit in India at the expense of the African Union has become a symbol of this. In addition, despite the high level of conflict in current international relations and pressure, India managed to protect the economic summit from excessive politicization and collective condemnation.