Sun, sea, sustainability – could your next European holiday be a greener one?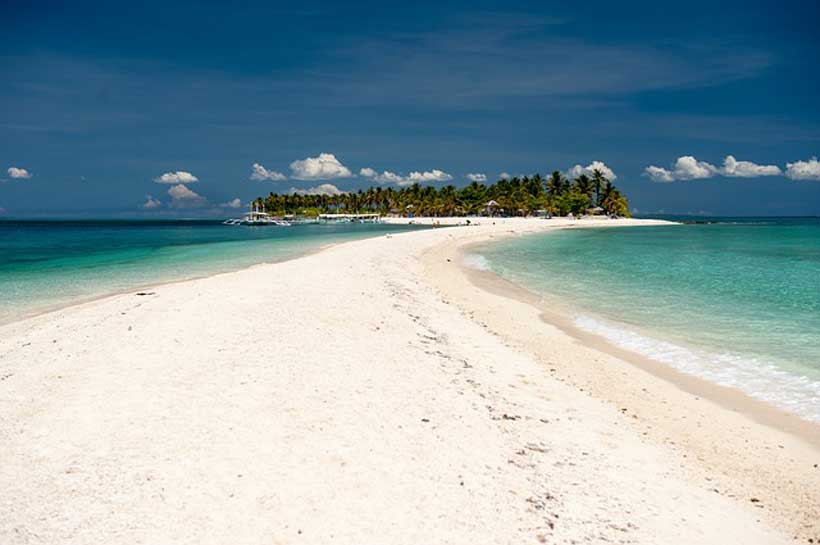 With the tourism industry on a high bounce following the lifting of pandemic restrictions, many holiday-goers are looking for ways to travel more responsibly and sustainably. But the annual surge of visitors at resorts and destinations can create environmental headaches for people living in the locality.
Following two years of restrictions and with pent-up demand, millions of Europeans are packing suitcases and flocking to airports to jet off for relaxing getaways. And for many people planning a holiday, responsible travel has become a significant consideration.
Europe's popular outer islands, from the Aegean, via the Balearics to the Canaries, are some of those places most ready to welcome visitors back. The pandemic decimated their visitor numbers by up to 70%, causing a huge knock-on effect for local economies.
But while tourism may be the mainstay for the islands, like most things, it comes at a cost. An influx of expectant visitors puts pressure on the local environment, transport systems and infrastructure, and creates challenges for the local community also.
Sun-kissed
On sun-kissed Madeira, some 1000km off the coast of Portugal, the holiday season is back in full swing as tourists return to enjoy the island's stunning beaches and spectacular views. But as visitors weave in out of the island's hotspots in rental cars, clogging up the local roads, tempers begin to fray.
'Typically, there are issues of over-crowding, insufficient resources and a lack of integration between tourism and transport,' explains Funchal-based Claudio Mantero. Mantero is the coordinator of the Civitas DESTINATIONS project, which is attempting to improve links between tourism and transport for island destinations like Madeira.
Through the project, Mantero and team studied the impact of tourism on transport systems in Madeira, Gran Canaria, Malta, Elba, Crete and Limassol. Using smart sensors to monitor how and when visitors move about, their work has helped pinpoint what it might take to move people towards greener transport choices.
'The key issue is reducing the numbers of private cars,' said Mantero. 'Currently everything is orientated towards hiring cars and driving around islands. We see multiple opportunities to introduce more sustainable forms of transport which can attract tourists and actually make their experience a better one.'
Bike rental
They piloted some new tech-based trials. In Limassol, for instance, they developed an app providing tourists with easy-to-access information on bike rental and walking tours. Meanwhile, on Elba, they set up an online hub gathering all sustainable transport and public travel options in one place.
Lower-tech solutions are also in play. There are new training programmes for hotel staff on guiding tourists to where they can hire and ride bikes. This includes taking advantage of cross-selling opportunities between different transport options, for example, by offering discounts to tourists taking public transport.
Other measures required deeper changes to transport infrastructures, such as new bus routes to rural destinations with clearer information for tourists about where to jump on and off. In Limassol, bike racks were also fitted on buses to allow tourists to combine visits to these rural locations with some active adventure.
Aboard the e-bus
Hundreds of new electric bikes and a suite of new electric buses for the islands have been purchased and tested as part of the project. This includes the first ever e-bus to arrive in Crete. By demonstrating how efficient and practical they are, the project has helped to unlock new funding for more buses which, in turn, helps to improve air quality.
The main takeaway for Mantero, though, is the importance of improved integration between tourism and transport. He sees an opportunity to embed tourism within sustainable urban mobility plans and to create a blueprint that can be shared beyond the islands.
'With this project we've shown there is a very clear opportunity for greater cooperation between traditional tourism and local transport,' said Mantero. 'There's an appetite among tourists for a greener tourist experience and, through integration, we know we can bring significant benefits for visitors and for residents too,' he said.
Emblematic issues
A different EU project seeking to shift how we holiday and to improve the sustainability of tourism is SmartCulTour. Working in Belgium, Croatia, Finland, Italy, the Netherlands and Spain, it encourages tourists to leave the hordes behind and visit lesser-known areas that are not typical tourism hotspots.
'The issue in many places is not actually too much tourism, but rather there's too much concentration in certain areas,' says project coordinator Dr Bart Neuts, economist and cultural tourism expert from the Department of Earth and Environmental Sciences at KU Leuven in Belgium.
Scenes of cruise ships that until recently were allowed to sail into the heart of old Venice, tourist buses lining the streets of Barcelona or umbrella-led walking groups touring Paris, all trying to tick off the same cultural sights, are emblematic of the issues that certain areas face.
A narrow view of what constitutes cultural heritage dominates people's travel choices, at the expense of lesser-known attractions.
'Our main goal is to open up tourism to rural peripheral regions – areas which we know could benefit from greater visitor numbers,' said Neuts. 'To do this, we are trying to broaden how people understand cultural heritage as being not just the famous monuments and artefacts located in Europe's big cities.'
By working with local communities across six 'living labs', the SmartCulTour team seeks to support regional tourism by highlighting hidden gems in an area. Such gems might be tangible, such as buildings or intangible, like people.
The team is working with local groups in Rotterdam to co-design cultural tourism products. Enjoying relatively few visitors historically, Rotterdam has experienced rapid growth in recent years, due to the city's modern urban image. This vibe is something which the living lab hopes to capitalise on.
Fuller flavour
In the area of Huesca, in the foothills of the Spanish Pyrenees, tourism is geared towards skiing with visitors mostly by-passing the castles, abbeys, and wineries on offer. The Huesca living lab is trying to create a more integrated rural tourism product to give visitors a fuller flavour of the region.
And in far-flung Utsjoki in Lapland – the northern-most municipality in Finland – the SmartCulTour project's local living lab has spotted an opportunity to expand the season beyond summer when visitors arrive to fish for wild salmon. Introducing people to the indigenous Sámi culture in a culturally sustainable way could be a new way forward for tourism in the region.
Neuts is clear that there are sensitivities and trade-offs with all these ideas and emphasises that these projects are community-driven and inspired.
'We want to help local stakeholders define new and viable tourist products to help put their areas on the map,' he said. 'It's about working together to identify what's possible and acceptable.'
Whilst it's now up to local stakeholders to run with the ideas generated and to market new holidays, Neuts thinks there is a clear potential with today's tourists looking for more experiential travel.
'We know tourists will continue to visit the big destinations, but there is a growing number also looking for that different type of experience,' he said.
If sustainable tourism is supported to grow in locations off the beaten tourist track, it can help these destinations become more economically resilient longer-term. For now though, that process will need both community investment and local political support to develop.
The research in this article was funded by the EU. This article was originally published in Horizon, the EU Research and Innovation Magazine. 
Greek Travel & Tourism sector to approach full recovery this year, says WTTC
The World Travel & Tourism Council's (WTTC) 2023 Economic Impact Research (EIR) today reveals the Greek Travel & Tourism sector is projected to near pre-pandemic levels this year.
The sector is set to contribute €39.2 billion to the Greek economy by the end of 2023, only 4% behind the 2019 pre-pandemic high of €40.8 billion.
WTTC is also forecasting that the sector will create more than 17,000 jobs this year, reaching the 2019 peak of 820,000 employed by Travel & Tourism.
A look back on last year
Last year, the Travel & Tourism sector's GDP contribution grew by nearly two fifths (38.2%) to reach nearly €38 billion, representing 18.5% of the Greek economy.
The sector also created 5,000 more jobs, compared to the previous year, to reach almost 800,000 jobs nationally.
According to the report, the sector has now recovered 82%% of the jobs lost during the pandemic.
Last year also saw the return of international travellers heading to Greece, with the UK (14%), Germany (14%), and Bulgaria (10%) leading as source markets for international arrivals in Greece.
According to the data, in 2022, international visitor spend contributed €19.1 billion to the national economy, representing a year-on-year growth of more than 56%.
Julia Simpson, WTTC President & CEO, said: "The Travel & Tourism sector is very important in Greece, representing more than 19% of the economy. Tourism is recovering strongly with high visitor demand. Greece is one of Europe's most popular destinations, and the data clearly shows travellers are heading back in their droves. Greece took a leadership position during the pandemic.
"The future for the sector in Greece is optimistic. By the end of this year, the sector's contribution will be almost back to 2019 levels. Over the next decade, growth will outstrip the national economy growth rate and create thousands of new jobs over the next decade."
What does the next decade look like?
The global tourism body is forecasting that the sector will grow its GDP contribution to €57.2 billion by 2033, representing nearly a quarter (23.6%) of the Greek economy.
Over the next decade, Travel & Tourism could employ more than 1,02 million people across the country, with one in four jobs supported by the sector.
Europe
In 2022, the European Travel & Tourism sector contributed €1.9 trillion to the regional economy, just 7% below the 2019 peak. WTTC forecasts the regional sector's GDP contribution will reach €2.04 trillion in 2023 and be within touching distance of the 2019 highpoint.
The sector employed 34.7 million people across the region in 2022, an increase of 2.9 million from the previous year, but still 3.2 million behind the 2019 peak. WTTC forecasts the sector will fully recover the jobs lost during the pandemic by the end of 2024.
Italian Development Agency to invest €1.4 million preserving Kanyaka Island in Mozambique
The handbook says Kanyaka is in Maputo, Southern Mozambique. it further says that Kanyaka is situated nearby to Tóbia and Jona. It is an island which attracts tourists for leisure so the Mozambique government attaches importance to its development and preservation.
Rádio Mozambique reported early June that the Italian Development Cooperation Agency (IDCA) would invest around €1.4 million in the preservation and enhancement of the environmental heritage of Kanyaka Island. 
Through environmental protection, tourism development and sustainable agriculture projects, the Kanyaka community would benefit from tools to better preserve the island's ecosystem. The 'MangAction' project, within the framework of the ManGrowth initiative, was formally presented to the district of Kanyaka.
Project coordinator Frederica Ferrari said that the three-year project would deliver benefits to the entire island community. The initiative would be managed by a consortium made up of civil society organisations ICEI – Istituto Cooperazione Economica Internazionale, WeWorld Onlus, with Natura Mozambique, IUCN Mozambique and Abiodes (Associação para Desenvolvimen to Sustentável).
It aims to preserve and value the environmental heritage for a sustainable and resilient development in the bay of Maputo. The project was launched with the support of the Kanyaka Tour Operators Association (AOTUKA), whose chairman Angelo Manguele said that the biggest benefit of the project would be gaining knowledge of the best ways to preserve the island's environmental heritage.
Mozambican President Filipe Nyusi previously inaugurated a new ferry boat that operates between central Maputo and the Island. The boat, named "Kanyaka" cost $2.7 million and was acquired in Greece. It has the capacity to carry 156 passengers, and five tonnes of cargo, including one vehicle. The boat, built in 2008, has a top speed of 14 knots (26 kilometres an hour).
With the trip from Maputo to Kanyaka now takes one hour and 45 minutes, compared with two and a half hours on the previous ferry, which could only carry 70 passengers.The islanders requested a new ferry when Nyusi visited Kanyaka.
The new ferry service, the President said, would overcome the common perception that Island "is too far away". Poor transport links, he added, had made life on the island more expensive, and led to shortages in basic goods that must be shipped in from Maputo. The isolation of Inyaka also inhibited its tourism potential.
Nyusi said he was sure that the new ferry would not only reduce the suffering of the islanders, but would help improve the business environment in this part of the country. It was important, he added, to guarantee safety and comfort for the 6,000 inhabitants of Inyaka who regularly travel to and from central Maputo.
The boat now ensures regular supplies of basic goods, and of medicines, and reduces the time needed to take people who fall ill on Island to Maputo hospitals. "The island has a strong tourist potential," said the President, "and Mozambican and foreign tourists can now visit in less time and with greater comfort. The 12,000 species of the marine ecosystem can be a source for ecotourism."
The ferry is operated by the company Transmaritima, and Nyusi urged the company's managers to design package trips for tourists visiting the island. The sustainability of the ferry service depends on the management capacity, not a burden on the government.
The country's natural environment, wildlife, and historic heritage provide opportunities for beach, cultural and ecotourism. There are many different kinds of dances from tribe to tribe which are usually ritualistic in nature. The Makonde are known for their wood carving and elaborate masks, which are commonly used in traditional dances. Mozambique is located in southeastern Africa bordered by the Indian Ocean to the east, has approximately 30 million population.
Tourism: sustainability is the trend of 2023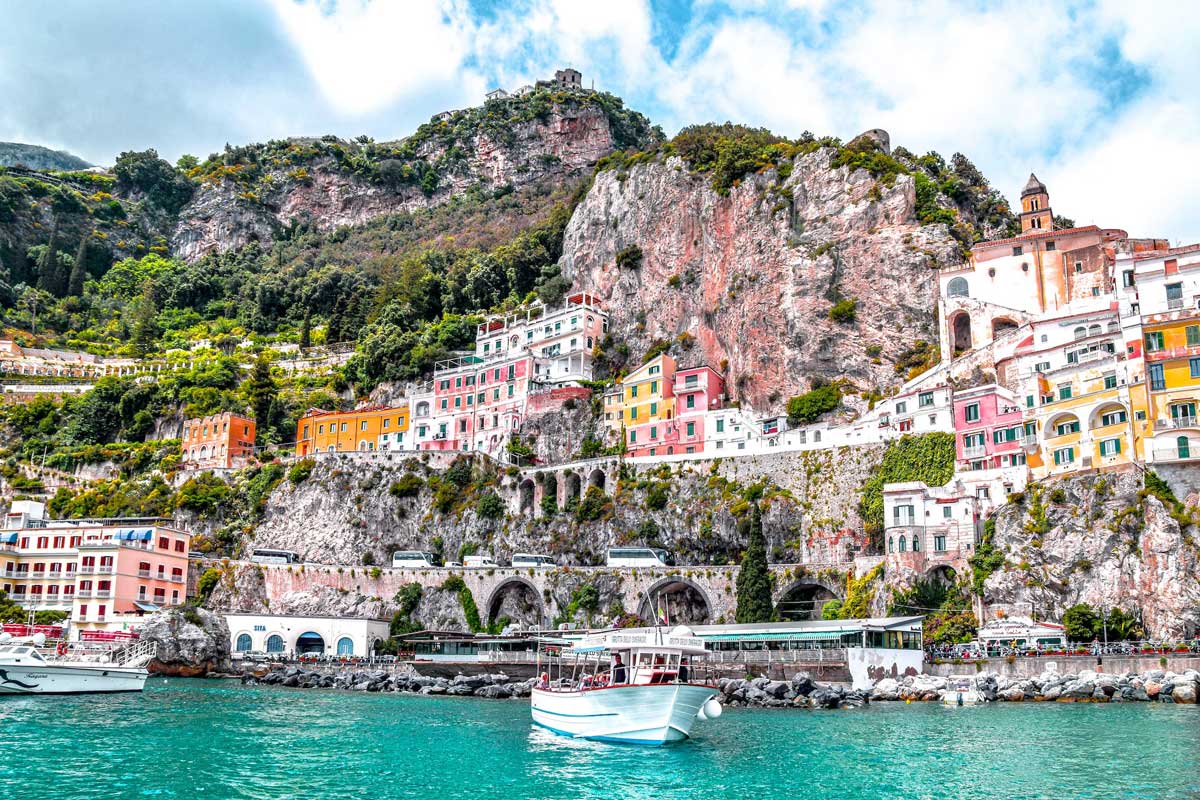 Sustainability is a more topical issue than ever and people are increasingly adopting habits and lifestyles aimed at limiting their impact on the environment. The tourism industry also fits into this context: in fact, an increasingly growing number of travellers choose to spend their holidays according to principles of sustainability and respect for the territories.
This trend is reflected in the numbers: according to the latest data of the Swg observatory released in March of this year, four Italians out of five would be willing to experience sustainable tourism, thus preferring to stay in a certified environmentally-friendly structure at the same cost. As far as the environmental protection initiatives are concerned, almost 70% of the sample respondents are in favour of limited access and traffic restrictions and 73% would be ready to do without their cars and to use public transport or ecological vehicles.
The trend is also confirmed by the results of the study on the impact of sustainability on the Italian tourism supply chain conducted by Deloitte in partnership with AICEO. According to the data gathered from this research, 64% of respondents stated that the effects of climate change have led them to consider travelling in a more sustainable way: a percentage which reaches 71% among those under 25 years of age. The will to shift towards sustainable tourism is especially driven by the desire to protect the territory (60%) and reduce environmental impact through ecological means of transport (52%). The growing attention towards sustainability is also reflected in the strong recovery of train travel, which recorded over 1 million passengers a day in 2022. As clearly emerged at the BIT 2023, the International Tourism Exchange, Italy is a particularly popular destination for foreign tourists, whose purchases of Trenitalia products have increased by 25% in 2022 compared to the pre-Covid period.
The possibility to move quickly from one major city to another thanks to High-Speed transport and the vast offer of regional and Intercity trains precisely responds to the demand for a more sustainable tourism that is attentive to the environment, territories and communities.
Such attention is also shared by True Italian Experience, a digital hub whose goal is to promote, diffuse and develop the Italian tourism market: a tourism consisting of unique experiences built around the passions and interests of travellers, always in full respect of sustainability and social responsibility principles. Maurizio Rota, CEO of True Italian Experience, confirms such commitment:
"More and more tourists are attentive to the sustainability issue. As a result, True Italian Experience offers travel packages designed to interconnect the various Italian locations using the railway system. True Italian Experience provides packages aimed at discovering the territory and which can be combined with sectors such as cycle tourism and electric mobility to ensure intermodal solutions in line with the principles of sustainability and social respect.
In fact, True Italian Experience believes sustainability concerns both the environment and social responsibility. As a result, our travel packages favour the young start-ups scattered over small towns nationwide and which foster and develop tourism from a digital perspective that would not otherwise have a preferential access to the market. In particular, we value the tourism businesses, cooperatives and start-ups present throughout remote areas of our Country and which thus focus on the development of a sustainable and gentle type of tourism."