Greenpeace tells Big Oil to stay clear of Congo's carbon bomb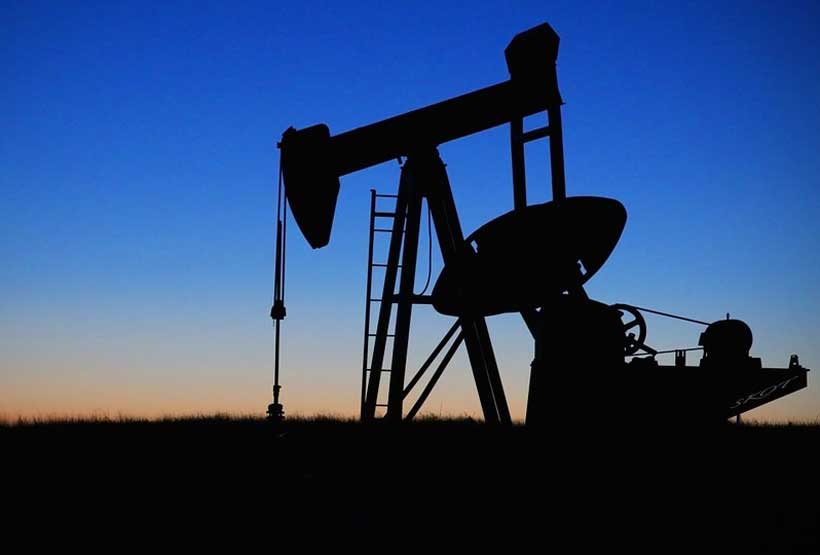 The world's largest oil and gas companies are urged by Greenpeace to sit out a major oil and gas auction in the Democratic Republic of Congo (DRC) at the end of July. In letters sent to oil companies worldwide, Greenpeace warns of an ominous auction at the expense of biodiversity and global climate. The massive auction – fiercely opposed by local communities – overlaps peatlands and several Protected Areas.
Yesterday, DRC's Oil Minister Didier Budimbu announced the auction covers 27 oil and three gas fields, exceeding the government's decision in April, potentially without a legal mandate. The April plan encompassed an area more than 240,000 km² – an area about 300 times the size of Nairobi. The decision came only five months after the signing of a $500 million deal at the COP26 to help protect DRC's forests with the Central African Forest Initiative (CAFI).
"This auction not only makes a mockery of DRC's posturing as a solution country for the climate crisis – it exposes Congolese people to corruption, violence, and poverty that inevitably come with the curse of oil, as well as more heat waves and less rains for all Africans, said Irene Wabiwa, International Project Lead for the Congo forest campaign at Greenpeace Africa.
In a field trip last week to four of the designated oil blocks, Greenpeace Africa's forest campaigners collected testimonies from local communities that were all shocked about the prospective auction of their lands to oil companies. Some communities, such as those living around the Upemba national park, see the prospective oil exploration as a direct threat to the lake they rely on for generations and are planning to resist it.
In a letter sent to oil and gas companies in Africa, Europe and the US, Greenpeace warns of oil blocks overlapping carbon-rich peatlands. In a recent article, Prof. Simon Lewis of the University of Leeds notes four blocks overlapping peatlands that store 5.8 billion tons of carbon – that is equivalent to more than 15 percent of global energy-related CO2 emissions in 2021. According to the International Energy Agency, any new fossil fuel project today would undermine reaching net-zero emissions by 2050 and this auction would be particularly toxic.
"The international community and the Congolese government must end the neocolonial scramble for African fossil fuels by restricting oil companies' access to the DRC, focusing instead on ending energy poverty through supporting clean, decentralised renewable energies" added Irene Wabiwa.
Contrary to repeated claims by Minister Budimbu that none of the oil and gas blocks to be auctioned lies within Protected Areas, official maps show that nine do. The Minister acknowledged his miscommunication on 13 June. Following the augmentation of the auction, the updated number of blocks overlapping Protected Areas may be as high as 12.
It remains unclear which oil companies are planning to bid in the auction. In a petition launched by Greenpeace with local and international partners, almost 100,000 people call on Congolese President Felix Tschisekedi not to sacrifice the rainforest to the oil industry.
This auction is taking place in the midst of a new global scramble for African fossil fuels reserves, from West African gas, through East African oil, even to importing South African coal.
Greenpeace Africa calls on governments in the continent to put the interest of their people over the greed of rich nations and their multinational corporations by accelerating investments in renewable, clean and decentralised energy. And urges all oil and gas companies to refrain from participating in the neocolonial scramble for African fossil fuels.
Waste incineration and 'recycled carbon fuel', putting stokes in the renewable energy wheel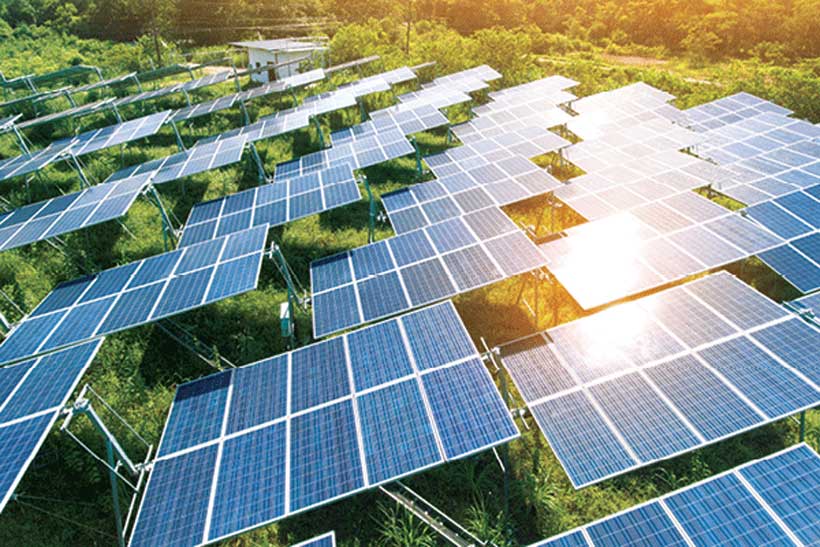 Today the Committee on Industry, Research and Energy (ITRE) – European Parliaments' lead committee on the revision of the Renewable Energy Directive (RED) – called for the Member States to take measures to ensure that energy from biomass is produced in a way that minimises distortive effects on the raw material market and harmful impacts on biodiversity, the environment and the climate. To that end, Member States shall take into account the waste hierarchy and the cascading principle.
As part of the measures, it requires the Member States to terminate support for the production of energy generated from the incineration of waste if the separate collection and the waste hierarchy obligations outlined in the Waste Framework Directive have not been complied with.
Janek Vähk, Climate, Energy and Air Pollution Programme Coordinator: "Although a step in the right direction, the proposed criteria is a weak qualifier, given that, at incineration plants, the 'biodegradable waste', is never combusted without fossil-derived materials present. Thus, it remains possible for 'renewable energy' to be generated while emitting large quantities of fossil-derived CO2. Incineration plants are already the most carbon intense source of power in some Member States".
Vähk added, "We call for the criteria for the use of wastes to be improved so that no support for renewable energy is offered for the combustion of mixed waste".
The committee also has decided to keep recycled carbon fuels – i.e. potentially plastic based fuels – as part of the Renewable Energy Directive, allowing non-renewable energy sources to contribute towards the EU renewables targets. A recent study showed that plastic-derived fuel produces higher exhaust emissions compared to diesel.
Lauriane Veillard, Policy Officer on Chemical Recycling and Plastic-to-Fuels: "Why does the European Parliament keep recycled carbon fuels as part of Renewable Energy Directive, when the definition itself recognizes the non-renewable sources of these fuels? This is greenwashing and will strongly undermine efforts to decarbonise the transport sector. We call on co-legislators to fully exclude the use of fossil based-fuels as part of the RED."   
Impacts Of Nuclear Waste Disposal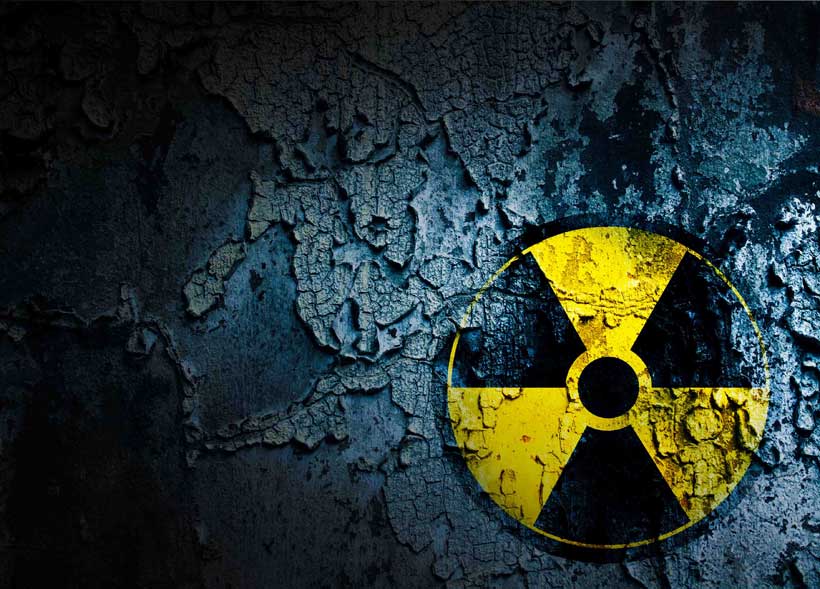 Nuclear energy has long been regarded as an excellent option to provide the electricity needed to heat and light our houses. Without emitting greenhouse gases, it can produce electricity. But following several horrific accidents at nuclear power facilities throughout the globe, people are becoming increasingly aware that, if not handled wisely, nuclear power poses a severe threat to our way of life.
The storage of nuclear (radioactive) waste has also raised safety and health concerns. Fortunately, functioning nuclear power facilities now have extreme safety measures in place, making them much safer than they once were. However, they continue to produce tonnes of hazardous trash every year. The Utility Bidder greatly emphasizes the efficient disposal of nuclear energy waste.
In order to ensure that all nuclear waste is disposed of safely, carefully, and with the least amount of harm to human life possible, nuclear power plants and other businesses must adhere to several essential and stringent regulations. Nuclear waste disposal, also known as radioactive waste management, is a significant component of nuclear power generation.
However, the amount of radioactive waste left behind from nuclear power plants is relatively tiny compared to the waste produced by other energy-generating techniques, such as burning coal or gas. However, it can be expensive, and it must be done perfectly.
Dangers Of Nuclear Waste Disposal
Nuclear waste is often stored in steel containers that are placed within a second concrete cylinder for disposal purposes. These shielding layers stop radiation from entering the environment and endangering the environment around the nuclear waste or the atmosphere.
It is a pretty simple and affordable means of keeping very hazardous compounds. For example, it doesn't require special transportation or storage in a particular spot. However, certain risks are associated with the disposal of nuclear waste.
Extended Half-Life
Because the by-products of nuclear fission have long half lifetimes, they will remain radioactive and dangerous for tens of thousands of years. It indicates that nuclear waste might be exceedingly volatile and harmful for many years if something happens to the waste cylinders in which it is kept.
That makes it relatively simple to locate hazardous nuclear waste, which means that if someone were looking for nuclear waste with bad intentions, they might very well be able to find some and use it. That is because hazardous nuclear waste is frequently not sent off to particular locations to be stored.
Storage Of Nuclear Waste
The question of storage is another difficulty with nuclear waste disposal that is still under discussion. Due to the difficulties involved in keeping such dangerous material that would remain radioactive for thousands of years, many alternative storage techniques have been considered throughout history. Among the ideas considered were above-ground storage, launch into space, ocean disposal, and ice-sheet disposal. Still, very few have been put into practice.
Only one was put into practice; ocean disposal, which involved discharging radioactive waste into the sea, was adopted by thirteen different nations. It makes sense that this practice is no longer used.
Effects On Nature
The potential impact of hazardous materials on plants and animals is one of the main worries that the globe has regarding the disposal of nuclear waste. Even though the trash is often tightly sealed inside enormous steel and concrete drums, accidents can still happen, and leaks might occur.
Nuclear waste can have highly detrimental impacts on life, such as developing malignant growths or transmitting genetic defects to subsequent generations of animals and plants. Therefore, improper nuclear waste disposal can significantly negatively affect the environment and endanger millions of animals and hundreds of different animal species.
Health Impacts
The most considerable worry is the harmful consequences radiation exposure can have on the human body. Radiation's long-term effects can potentially lead to cancer. It's intriguing to realize that we are naturally exposed to radiation from the ground underneath us just by going about our daily lives. The "DNA" that ensures cell healing can change due to radiation.
Transportation
Problems can occasionally arise when transporting nuclear waste from power plants. Accidents still happen and can have catastrophic consequences for everyone nearby, despite all the precautions taken while transporting nuclear waste. For example, if radioactive material is contained in subpar transportation casks, a minor bump or crash could cause the contents to leak and impact a large area.
Scavenging Nuclear Waste
People frequently scavenge for abandoned radioactive nuclear waste, a severe issue in developing countries. People will willingly expose themselves to potentially harmful quantities of radiation in some nations because there is a market for these kinds of scavenged products. Sadly, radioactive materials can be pretty volatile and lead to various issues.
People who scavenge these materials wind up in hospitals and may even pass away from complications brought on by or connected to the radioactive materials. Sadly, once someone has been exposed to radioactive materials, they can then expose other individuals to radioactive materials who have not chosen to go scavenging for nuclear garbage.
Accidents Involving Nuclear Waste
Accidents happen, even though careful disposal of nuclear waste is frequently emphasized. Unfortunately, there have been many examples throughout history where radioactive waste was not disposed of properly.
That has led to several terrible events, such as radioactive waste being dispersed by dust storms into places where people and animals lived and contaminating water sources, including ponds, rivers, and even the sea. Animals that live in or around these places or depend on lakes or ponds for survival may suffer catastrophic consequences due to these mishaps.
Also, drinking water can get poisoned, which is terrible for locals and others near the disaster's epicenter. Nuclear waste can eventually enter reservoirs and other water sources and, from there, go to the houses of people who unknowingly drink high radioactive material.
Severe accidents occur extremely infrequently but have a significant impact on a large number of individuals. That is true even if it only seeps into the ground. There are examples of these incidents from all over the world and from all eras.
Dream of unlimited, clean nuclear fusion energy within reach
by Gareth Willmer
The old joke is that nuclear fusion is always 30 years away. Yet the dream of abundant clean energy is no laughing matter as we meet an ITER researcher to catch up on progress at the reactor facility.
The Sun has fuelled life on Earth for billions of years, creating light and heat through nuclear fusion. Given that incredible power and longevity, it seems there can hardly be a better way to generate energy than by harnessing the same nuclear processes that occur in our own and other stars.
Nuclear fusion reactors aim to replicate this process by fusing hydrogen atoms to create helium, releasing energy in the form of heat. Sustaining this at scale has the potential to produce a safe, clean, almost inexhaustible power source.
The quest began decades ago, but could a long-running joke that nuclear fusion is always 30 years away soon start to look old?
Some hope so, following a major breakthrough during a nuclear-fusion experiment in late 2021. This came at the Joint European Torus (JET) research facility in Oxfordshire, UK, in a giant, doughnut-shaped machine called a tokamak.
Inside, superheated gases called plasmas are generated in which the fusion reactions take place, containing charged particles that are held in place by powerful magnetic fields. Such plasmas can reach temperatures of 150 million degrees Celsius, an unfathomable 10 times hotter than the Sun's core.
In a sustained five-second burst, researchers in the EUROfusion consortium released a record-breaking 59 megajoules (MJ) of fusion energy. This was almost triple the previous 21.7 MJ record set at the same facility in 1997, with the results touted as 'the clearest demonstration in a quarter of a century of the potential for fusion energy to deliver safe and sustainable low-carbon energy'. Follow the link to learn more about the successful nuclear fusion experiment at JET.
The results provided a major boost ahead of the next phase of nuclear fusion's development. A larger and more advanced version of JET known as ITER (meaning "The Way" in Latin) is under construction on a 180-hectare site in Saint-Paul-lès-Durance, southern France.
ITER, which is being built as a collaboration between 35 nations, including those in the EU, is aimed at further firming up the concept of fusion. One of the most complicated machines ever to be created, it was scheduled to start generating its first plasma in 2025 before entering into high-power operation around 2035 – although researchers on the project expect some delays because of the pandemic.
Major milestone
The results at JET represent a major landmark, said Professor Tony Donné, programme manager of the EUROfusion project, a major consortium of 4 800 experts, students and facilities across Europe. 'It's a huge milestone – the biggest for a long time,' he said.
'It's confirmed all the modelling, so it has really increased confidence that ITER will work and do what it's meant to do.' While the energy generated at JET lasted just a few seconds, the aim is to ramp this up to a sustained reaction that produces energy.
The results were the culmination of years of preparation, with Prof Donné explaining that one of the key developments since 1997 involved changing the inner wall of the JET vessel.
Previously, the wall was made of carbon, but this proved too reactive with the fuel mix of deuterium and tritium, two heavier isotopes – or variants – of hydrogen used in the fusion reaction. This resulted in the formation of hydrocarbons, locking up the tritium fuel in the wall.
In the rebuild, which involved 16 000 components and 4 000 tonnes of metal, the carbon was replaced with beryllium and tungsten to reduce tritium retention. Ultimately, the team was able to cut the amount of trapped fuel by a large multiple, contributing to the success of the recent fusion shot.
DEMO run
In preparation for the next stage of fusion's epic journey, upgrades to JET ensured that its configuration aligns with the plans for ITER. Further in the future, the next step beyond ITER will be a demonstration power plant known as DEMO, designed to send electricity into the grid – leading on to fusion plants becoming a commercial and industrial reality.
'ITER is a device which will create 10 times more fusion energy than the energy used to heat the plasma,' said Prof Donné. 'But as it is an experimental facility, it will not deliver electricity to the grid. For that, we need another device, which we call DEMO. This will really bring us to the foundations for the first generation of fusion power plants.'
Prof Donné added: 'JET has shown now that fusion is plausible. ITER has to show that it's further feasible, and DEMO will need to demonstrate that it really works.'
Planned to provide up to 500 megawatts (MW) to the grid, he thinks it is realistic for DEMO to come into operation around 2050. 'We hope to build DEMO much faster than we built ITER, making (use of the) lessons learned,' he said.
Yet there are other key challenges to overcome on the way to getting nuclear fusion up and running. Not least is that while deuterium is abundant in seawater, tritium is extremely scarce and difficult to produce.
The researchers therefore plan to develop a way of generating it inside the tokamak, using a 'breeding blanket' containing lithium. The idea is that high-energy neutrons from the fusion reactions will interact with the lithium to create tritium.

Essential energy
Prof Donné said nuclear fusion could prove a pivotal green and sustainable energy source for the future. 'I would say it's essential,' he said. 'I'm not convinced that by 2050 we can make the carbon dioxide transition with only renewables, and we need other things.'
And although he says the current method of creating nuclear energy through fission is becoming safer and safer, fusion has key advantages. Proponents for ITER talk of benefits such as an absence of meltdown risk, adding that nuclear fusion does not produce long-lived radioactive waste and that reactor materials can be recycled or reused within 100 to 300 years.
'It's definitely much safer,' said Prof Donné. Referencing the stigma carried by nuclear energy, he said, 'What we see when we interact with the public is that people very often haven't heard about nuclear fusion. But when we explain the pros and cons, then I think people get positive.'
Referring to Lev Artsimovich, dubbed the "father of the tokamak", he said, 'Artsimovich always said fusion will be there when society really needs it. If we get fusion up and running, then really we have a very safe and clean energy source which can give us energy for thousands of years.'
The research in this article was funded by the EU. This article was originally published in Horizon, the EU Research and Innovation Magazine.