'Super-spuds' to the rescue as typical tubers feel the heat
From origins in the cool altitudes of the Andes, the potato is not well suited to the extreme temperatures or flooding brought on by climate change. Plant scientists are breeding 'super-spuds' able to endure harsher environmental conditions.
The humble potato was first domesticated near Lake Titicaca in present-day Peru at least 8 000 years ago, and went on to sustain the great cities of the Inca empire. By the mid-16th century, it had left the Andes and crossed the Atlantic to Europe where it was introduced to Ireland in 1589 by English adventurer and courtier, the enigmatic Sir Walter Raleigh. Highly productive and extremely popular, the potato plant soon went on to become a staple in many European countries.
Today, it is the fourth most commonly grown food crop globally, after rice, maize, and wheat. Nonetheless, it remains vulnerable to waterlogging and heat stress, conditions that it did not evolve to withstand in its original high-altitude home in the Andes. Now, with pollution upending Europe's climate, the potato has to confront these dual nemeses with increasing regularity.
'Some potatoes are quite tolerant of drought stress, but they all have big problems with heat and flooding,' says Dr Markus Teige, plant scientist at the University of Vienna who is leading the ADAPT project. ADAPT is developing new strategies to ensure potato crop productivity remains stable in the growth conditions of the future.
Plants afflicted by excessive heat stop producing sugars—preventing the development of tubers—and then race to flower early. This is an excellent strategy for wild potatoes to ensure the survival of the species under challenging conditions, but it delivers low yields to farmers.
Climate repercussions
A recent survey of over 500 European potato growers revealed that drought and heat were seen as the main repercussions of climate change on potatoes, followed by pests, disease, and heavy rains.
Some potato varieties are better than others at resisting environmental stresses, which suggests that there is potential for plant breeders to genetically improve the European spud to be more tolerant.
The ADAPT project brings together four potato breeders and ten research institutions to investigate how some potatoes resist stresses.
'We want to understand stress acclimation at the molecular level,' said Dr Teige, 'To develop markers for breeding stress tolerant potatoes.'
Potato breeding is especially challenging because of its complex genetics. The European variety contains millions of letters of DNA, each in four copies, on twelve distinct strands (chromosomes).
Genetic markers are akin to signposts that signify important stretches of DNA associated with a desirable trait, such as better tolerance to heat.
'A relatively small range of potato genetics was brought to Europe,' said Dr Dan Milbourne, potato researcher at Teagasc in Ireland, a state agricultural research organisation. Therefore, it might be possible to import new traits.
ADAPT scientists have grown around 50 potato varieties in different combinations of stress conditions in various European locations. In parallel, they have run experiments in greenhouses, where varieties are grown under defined conditions in a high-tech facility in the Czech Republic.
The plants are photographed and measured daily to record how much water they use, and their rates of photosynthesis and growth. This data can reveal how they are influenced by stress and highlight signposts (genetic markers) in the potato genome important for stress responses.
The signposts save time and money for future breeding programmes. 'If a marker is associated with a specific trait, then, when you grow a seedling, you extract the DNA and look for the marker,' said Dr Teige. The old way was to allow the plant to grow and wait to see if the desired trait was present.
Saving time in plant breeding is a huge deal. 'It takes about 12 years to produce a potato variety,' said Dr Milbourne. And he should know, because last year, his organisation was involved in the release of Buster, a new variety of potato resistant to a type of nematode worm that can severely damage potato crops.
Potato preferences
In Ireland, potatoes must be sprayed up to 20 times during a growing season to protect against late blight. Blight has an historical significance in Ireland as it caused potato crop failure in the 1840s which triggered a disastrous famine that decimated the population.
Meanwhile, Europe is seeking to lessen reliance on chemical sprays, with the European Commission recently proposing that pesticide use be cut in half by 2030. To reduce dependence on spraying, more pest-resistant potatoes will be needed.
Dr Milbourne is part of a project called PotatoMASH, which devised a way of scanning the genetic variation across the genome of potato varieties in an inexpensive manner. The method can diagnose the presence of target diseases and pest resistance genes in potatoes by sampling only stretches of very variable DNA, which is significantly less expensive than traditional methods of identifying genetic markers.
New software developed at ILVO (Flanders Research Institute for Agriculture, Fisheries and Food) in Belgium, identifies areas of DNA where there are subtle differences between varieties.
It is single differences in the DNA code that are most interesting to breeders, explained Dr Milbourne. Potato breeding will be accelerated by identifying signposts for these areas.
'Instead of testing thousands of individuals by infecting them with a disease and following their response,' said Dr Milbourne, 'I can just click out a small bit of leaf material about the size of my fingernail and test it for these markers, which can tell me whether a gene is present or absent.'
This is an important advance in the push to develop potatoes resistant to pests and diseases and able to withstand the vagaries of our future climate, while not sacrificing yield.
Super-spuds
Crucially, it will not be a matter of breeding just one super-spud, because consumer tastes for potatoes vary widely from country to country, and there will be plenty of new potato varieties needed for the future.
'We are looking at moving from feeding 7 billion people to between 11 and 13 billion over the next several decades,' said Dr Milbourne.
'We're going to have to double production, without increasing the amount of land we farm, while also facing climate change, which could also deplete the land we have available for agriculture.'
Part of the solution is to boost the resilience of staple crops—such as potatoes—to extremes such as high temperatures, pests, and diseases, while relying less on pesticides. The race is on.
The research in this article was funded by the EU. This article was originally published in Horizon, the EU Research and Innovation Magazine. 
Using nature and data to weather coastal storms
BYANDREW DUNNE
Extreme weather events are becoming more frequent and intense, sometimes with tragic consequences. Europe's coastal cities are preparing to meet the challenges with help from nature and data from outer space.
As the people of La Faute-Sur-Mer – a small French coastal town in the Vendée north of La Rochelle – tucked into bed on the night of 27 February 2010, a violent storm was raging out at sea.
Swirling, cyclonic winds, high waves and heavy rain blown up across the Bay of Biscay combined with a high spring tide to wreak havoc as it battered the coastline of western France. Residents awoke to a scene of utter devastation.
Perched perilously between the Atlantic Ocean on one side and the river Lay on the other, the town was completely inundated by flooding from the storm surge. Homes, property and businesses were ruined.
Of the 53 people in France who died as a result of Storm Xynthia, 29 were from La Faute.
In a town with a population of just 1000 people, it was a devastating tragedy.
Extreme weather
Such extreme weather events are becoming more common and seaside regions are particularly vulnerable, says Dr Clara Armaroli, a coastal geomorphologist who specializes in coastal dynamics (how coastlines evolve).
In response, the University School for Advanced Studies (IUSS) in Pavia, Italy, is leading a pan-European project to develop an early-warning system to increase coastal resilience. Armaroli coordinates the project, called the European Copernicus Coastal Flood Awareness System (ECFAS).
'Given climate change and sea-level rise, we know there will be an increase in the tendency and the magnitude of coastal storms,' Dr Armaroli said.
'What's needed is an awareness system at a European level to inform decisions.'
ECFAS has been set up to develop a proof-of-concept for an early-warning system for coastal flooding. It will develop a functional and operational design.
It draws on data and uses tools from the EU's Copernicus Earth observation satellites and from the Copernicus Services.
Central to this is how data about storm surges, magnitude of flooding and potential impact could be incorporated into the EU's Copernicus Emergency Management Service (Copernicus EMS).
Copernicus EMS is a space-based monitoring service for Europe and the globe that uses satellite data to spot signs of impending disaster, whether from forest fires, droughts or river flooding.
Coastal flooding is not yet part of the Copernicus emergency management mix so ECFAS wants to 'plug the gap' says Armaroli.
This will ensure that coastal flooding is monitored in future and that such vulnerabilities become part of its watching brief.
In addition to charting the progression of storms that break on Europe's coastlines, the ECFAS team is integrating data about the changes to shorelines caused by coastal erosion. It's a growing concern as sea-levels rise across the globe.
Boundary erosion
'The vulnerability and exposure of our coastal areas are also increasing due to erosion, which is narrowing the boundary between the land and the sea,' said Dr Armaroli.
The early-warning system will gather data from an array of sources, all of which impact flood risk. This includes geographic factors such as land use and cover, soil type, tidal changes, wave components and sea levels.
It is being designed to provide forecasts for coastal storm hazards up to five days out. Potentially, it could work in tandem with pre-existing regional and national systems to improve local defenses.
Looking beyond the proof-of-concept stage, Armaroli hopes ECFAS-Warning for coastal awareness can play a critical role in helping areas better prepare for when disaster strikes.
'Our work has started a process, but in the future, we hope this can really help increase the resilience of our coastal areas to the coming extreme weather events,' she said.
On the west coast of Ireland, in the Atlantic seaport town of Sligo, an environmental engineer named Dr Salem Gharbia is taking the challenges faced by coastal cities to the next level.
With the project – SCORE – Smart Control of the Climate Resilience in European Cities – Dr Gharbia's team is building a network of 'living labs' to rapidly and sustainably enhance local resilience to coastal damage.
'Coastal cities face major challenges currently because they are so densely populated and because their location makes them vulnerable to sea-level rise and climate change,' he said.
With SCORE's network of 10 coastal cities – from Sligo to Benidorm, Dublin to Gdańsk – Dr Gharbia intends to create an integrated solution that should help coastal centres to mitigate the risks.
'The main idea behind the concept is that we have coastal cities learning from each other,' he said.
Co-created solutions
'Each living lab faces different local challenges,' he said, 'But each has been established to include citizens, local stakeholders, engineers, and scientists to co-create solutions that can increase local resilience.'
Through the network, SCORE wants to pioneer nature-based solutions such as the restoration of floodplains or wetlands that reduce the risk of flooding in coastal regions. It's a model that is already proving effective.
One example, a project to bio-engineer sand dunes in Sligo for stronger natural defenses, is also being tested in Portugal.
The team is developing smart technologies to monitor and evaluate emerging coastal risks. In addition to using existing Earth observation data, this means the community can become involved through new citizen science projects aimed at expanding local data collection.
In Sligo, locals are already getting involved in the monitoring of coastal erosion using what Dr Gharbia terms 'DIY sensors' – drone kites – equipped with cameras, to survey local topography.
Elsewhere, citizens are helping to monitor and record water levels and quality, as well as wind speed and direction with a variety of other sensors.
Sustaining local citizen involvement in this way is crucial to SCORE's success, said Gharbia.
'It's essential that this is two-way for citizens,' he said.
Without engaging them fully in the process of co-design and co-creation of ideas to mitigate risks, you will never get them committed to the types of solution proposed.'
Data sources
All of this, of course, is creating a wealth of new data from a multitude of sources. But Dr Gharbia is adamant that an integrated approach is critical.
'The main reason we're developing this system is,' he said, 'We've realised that to increase climate resilience we have to utilise all the information coming in from different sources.'
Ultimately, the goal behind the work is for a real-time, early warning system that could be used by local and regional policy makers to test a range of 'what if' scenarios.
Currently, the team are categorising the data and optimising the systems and models. In time, they hope other regions can learn from the approach and develop similar living labs.
Dr Gharbia said the impact of his research project should be 'to create an integrated solution that can be used in multiple different locations and can make a big impact in increasing local coastal resilience.'
Resilience like it should spread far and wide. 'The main purpose is a solution that can be replicated and scaled up,' said Dr Gharbia. The tragic consequences of more frequent and more intense coastal storms must be averted.
The research in this article was funded by the EU. If you liked this article, please consider sharing it on social media.
Heat, drought and wildfires during one of the warmest Julys on record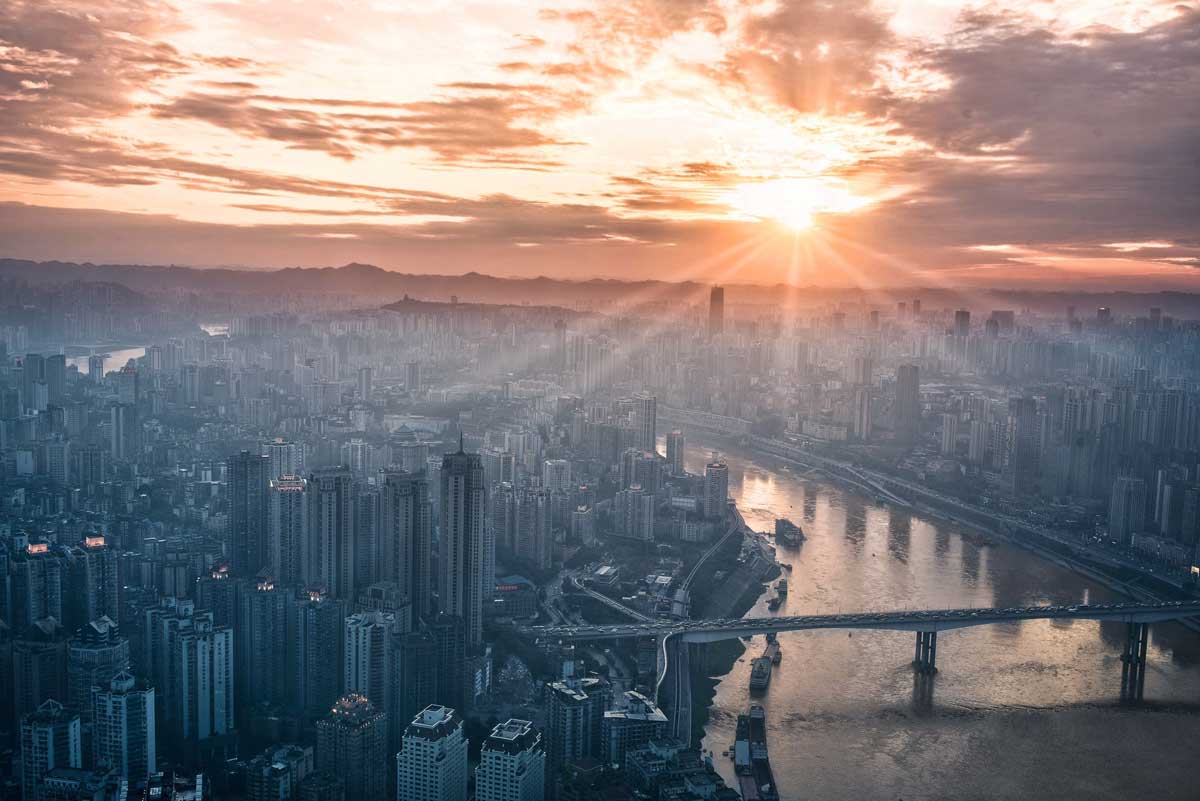 Amidst extreme heat, drought and wildfires, many parts of the world had just experienced one of three warmest Julys on record, the UN weather agency said on Tuesday.
According to the World Meteorological Organization (WMO), temperatures were close to 0.4℃ above the 1991-2020 average across much of Europe, with southwestern and western Europe being the most above-average regions, because of an intense heatwave around mid-July.
"This is despite the La Niña event that's meant to have a cooling influence," explained WMO spokesperson Clare Nullis.
"We saw this in some places, but not globally," she added, noting that it was "one of the three warmest [Julys] on record, slightly cooler than July 2019, warmer 2016- but the difference is too close to call".
Record temperatures
Portugal, western France and Ireland broke record highs, while England hit 40℃ readings for the very first time.
National all-time records for daily maximum temperatures were also broken in Wales and Scotland.
Spain also had its hottest month on record in July, with an average national temperature of 25.6°C – with a heatwave from 8 to 26 July that was the most intense and longest lasting on record.
Using data from the European Commission's Copernicus Climate Change Service, the UN weather agency confirmed that Europe had its sixth warmest July.
The heat travelled further north and east ushering very high temperatures across other countries, including Germany and parts of Scandinavia, with local July and all-time records broken at several locations in Sweden.
Temperature anomalies
At the same time, from the Horn of Africa to southern India, and much of central Asia to most of Australia experienced below-average temperatures.
It also dominated a band of territory stretching from Iceland, across Scandinavia via the Baltic countries continuing as far as the Caspian Sea.
Moreover, temperatures were generally below average in Georgia and throughout much of Türkiye.
Polar ice shrinking
July also saw the lowest Antarctic Sea ice on record, a full seven per cent below average.
Arctic Sea ice was four per cent below average, ranking 12th lowest for July according to satellite records.
WMO cited the Copernicus Climate Change Service in saying that Arctic Sea ice concentration was the lowest for July on satellite record, which started in 1979, and sea ice there was the 12th lowest ever.
Glaciers have seen a "brutal, brutal summer," Ms. Nullis continued.
"We started with low snowpack on glaciers in the alps, reported by meteorological services, and now successive heatwaves- this is bad news for glaciers in Europe. The picture for Greenland's glaciers is more mixed, however, as there has not been relentless heat".
In the throes of the heat, WMO Secretary-General Petteri Taalas said in a press conference on 18 July, "this kind of heatwave is the new normal".
Giraffes, parrots, and oak trees, among many species facing extinction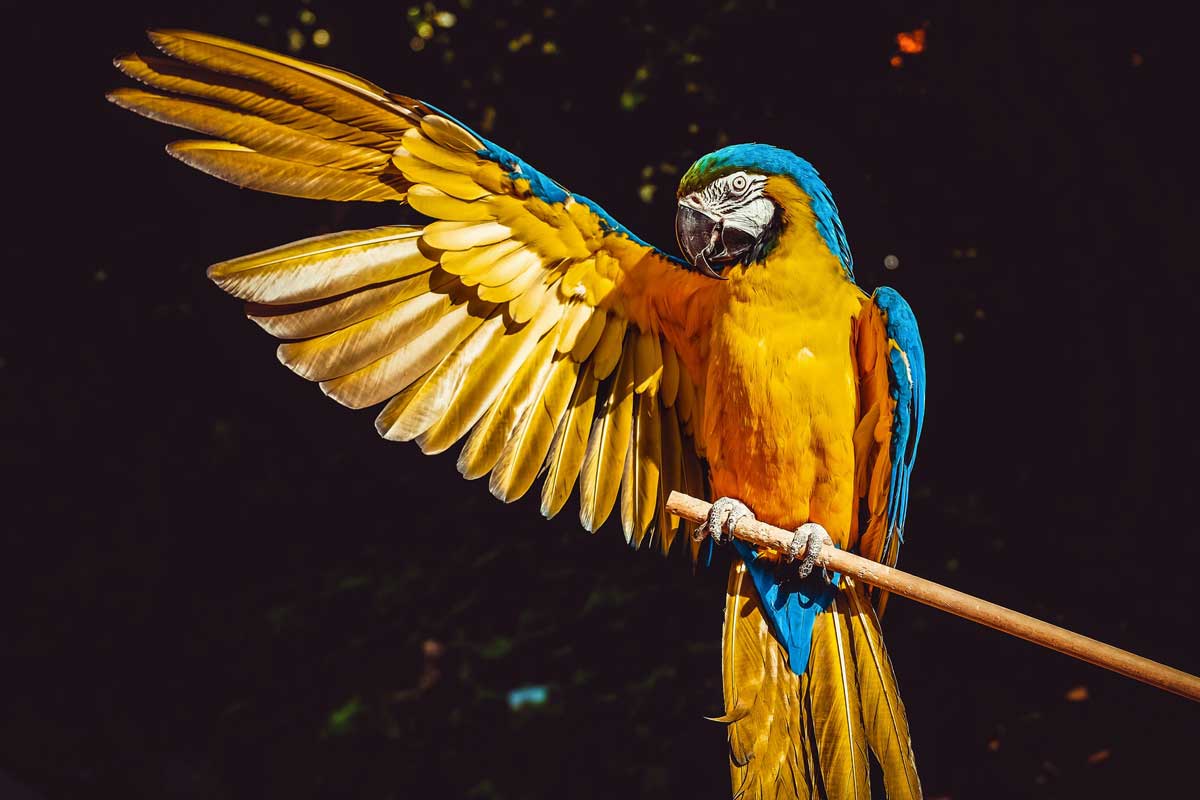 Around one million species are facing extinction, according to a report from IPBES, an independent intergovernmental science and policy body supported by the UN.
It may be surprising to learn that even giraffes, parrots, and oak trees are included in the list of threatened species, as well as cacti and seaweed.
It may be surprising to learn that giraffes, parrots, and even oak trees are included in the list of threatened species, as well as cacti and seaweed.
Seaweed is one of the planet's great survivors, and relatives of some modern-day seaweed can be traced back some 1.6 billion years. Seaweed plays a vital role in marine ecosystems, providing habitats and food for marine lifeforms, while large varieties – such as kelp – act as underwater nurseries for fish. However, mechanical dredging, rising sea temperatures and the building of coastal infrastructure are contributing to the decline of the species.
The world's trees are threatened by various sources, including logging, deforestation for industry and agriculture, firewood for heating and cooking, and climate-related threats such as wildfires.
It has been estimated that 31 per cent of the world's 430 types of oak are threatened with extinction, according to the International Union for Conservation of Nature (IUCN) Red List of threatened species. And 41 per cent are of "conservation concern", mainly due to deforestation for agriculture and fuel for cooking.
Giraffes are targeted for their meat, and suffer from the degradation of their habitat due to unsustainable wood harvesting, and increased demand for agricultural land; it's estimated there are only around 600 West African giraffes left in the wild.
Catastrophic results for humanity
The current biodiversity crisis will be exacerbated, with catastrophic results for humanity, unless humans interact with nature in a more sustainable way, according to UN experts.
"The IPBES report makes it abundantly clear that wild species are an indispensable source of food, shelter and income for hundreds of millions around the world," says Susan Gardner, Director of the Ecosystems Division at the United Nations Environment Programme (UNEP).
"Sustainable use is when biodiversity and ecosystem functioning are maintained while contributing to human well-being. By continuing to use these resources unsustainably, we are not just risking the loss and damage of these species' populations; we are affecting our own health and well-being and that of the next generation.
Indigenous knowledge
The report illustrates the importance of indigenous people being able to secure tenure rights over their land, as they have long understood the value of wild species and have learned how to use them sustainably.
Examples of the kinds of transformative changes that are needed to reduce biodiversity loss, include an equitable distribution of costs and benefits, changes in social values, and effective governance systems.
Currently, governments around the world spend more than $500 billion every year in ways that harm biodiversity to support industries like fossil fuels, agriculture, and fisheries. Experts say these funds should be repurposed to incentivize regenerative agriculture, sustainable food systems, and nature-positive innovations.