The G20 Foreign Ministers' Meeting (FMM) is being held in Bali on Thursday and Friday. It is one of the most important events on the way to the G20 summit that the island will host on November 15–16. The official announcement discloses the overarching theme of the meeting—"Recover Together, Recover Stronger"—as well as the aim "to enhance further collaboration through dialogue to revive multilateralism in addressing global challenges."
This year, the FMM takes place under extremely challenging political circumstances resulting from the Russia-Ukraine conflict and, more generally, from Russia-West confrontation climbing to a new, unprecedented level. One cannot envy Russian Foreign Minister Sergey Lavrov: He is doomed to get an ice-cold treatment from his Western peers who stay firm in their intention to ignore him in Bali. Still, Russia will hardly be fully isolated at the FMM: Lavrov can count on a chain of bilateral consultations with his counterparts from several non-Western G20 countries including China, Mexico, South Africa and Brazil, as well as with the invited leaders of some international organizations.
However, the FMM intrigue is not limited to Russia's place within G20. The West comes to Bali more united than it has ever been since the end of the Cold War. The recent summits of G7, the North Atlantic Alliance and the European Union have demonstrated an exceptionally high degree of the Western cohesion. It is clear that the Western leaders have done their homework for the FMM and that they will actively try to advance their strategic goals at the meetings in July and in November.
Ideally, the West would like to turn G20 into a natural extension of G7, so that the Group of Seven liberal democracies could set the prime agenda for the 20 influential international actors, and through these actors—for an even larger international community. The desired agenda is much broader than the attitude to the Russia-Ukraine standoff, it is also about many other critical international issues, including the post-COVID recovery, multiple regional crises, resource management, climate change, global commons, and so on. If G7 could regain its former role as the rule-maker in global affairs, and if G20 would accept the role of a rule-taker, the world would get back to the unipolar model of the end of 20th century with US at the very top of the decision-making system and with the rest of G7 constituting the second tier of global governance.
However, these plans are not likely to work—neither at the forthcoming FMM and certainly not at the November G20 summit. The world today is simply too different from what it was in the end of last century; the balance of power between the West and "the Rest" has shifted dramatically in favor of the latter. The reality is that G20 has never been and will never become an extended or an enlarged version of G7, despite a significant overlap of membership between the two groups. While G7 is an exclusive club of Western democracies (even India has not been invited to formally join the group), G20 is an inclusive and diverse gathering of major global economies.
The diverse composition of G20 makes it more difficult to reach consensus within this group than within a more homogeneous G7 or within any other Western forum or institution. At the same time, diversity is one of the main sources of G20 legitimacy that G7 or NATO clearly lacks. Diversity and representativeness are assets that the Group of 20 cannot easily relinquish. For instance, though non-Western members of G20 have various attitudes toward Russia's special military operation in Ukraine, they fully understand that expelling Moscow from the group or ostracizing Vladimir Putin would set a dangerous precedent within the group that they would like to avoid.
This is exactly why G20 focuses mostly not on divisive and potentially explosive matters of international security, but rather on the unifying agenda of global economy and finance. This is the agenda, with which the group came to the fore of world politics during the global financial crisis of 2008-2009, and these priorities have to be preserved in our difficult times. It is true that today security and development can hardly be separated from each other. However, it is more logical and more productive for G20 to work hand in hand with the United Nations Security Council rather than to try to replace the latter.
G7 might and probably should be an important source of new ideas for G20 on global development, but such an advisory and consultative role may be also claimed by the Shanghai Cooperation Organization, BRICS, APEC and many other similar institutions. For the West it would be better than not to try to impose a partisan G7 approach on a more inclusive G20 forum, but instead to consider mutual adjustments on trade, investments, international assistance, and so on and to attempt reaching a common denominator amid serious disagreements between the West and "the Rest." The announced bilateral meeting between Chinese State Councilor and Foreign Minister Wang Yi and US Secretary of State Antony Blinken on the margins of the FMM is a positive signal that might reflect a change of views in Washington on how far the US should go in its confrontation with Beijing, provided that the meeting will not be limited to US trying to convince China to move to the "right side of history" and to abandon its strategic partnership with Russia.
From our partner RIAC
The Role of Student Research in Shaping Diplomatic Discourse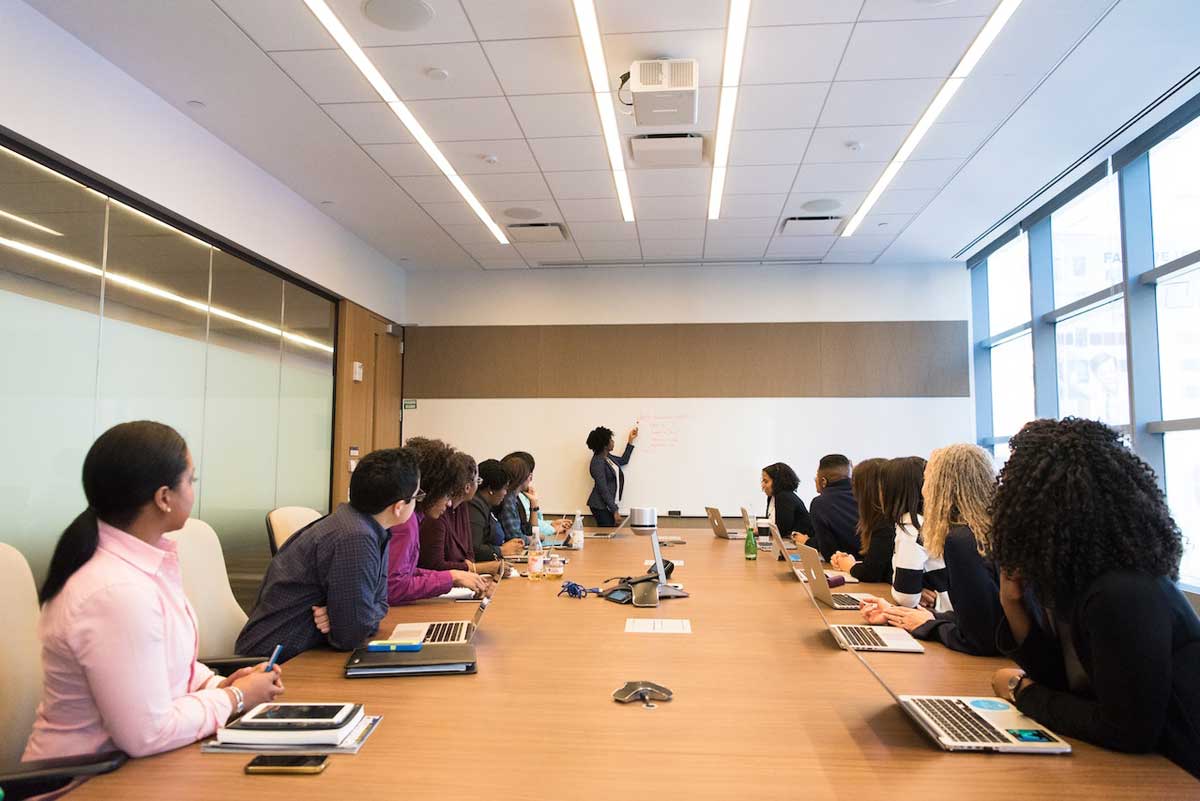 Diplomacy is a complicated field that is always changing. At its core are the fields of international relations and negotiations. To make good decisions in this fast-paced, global world, you need to know a lot about different themes and points of view. One of the key drivers of this understanding is student research, which plays a vital role in shaping diplomatic discourse. This article explores how important student research is and how it affects diplomacy efforts.
Understanding Diplomatic Discourse
Before we talk about the role of student research, let's get a handle on the idea of diplomatic discourse. This is the exchange of ideas, opinions, and negotiations between nations. The goal is fostering cooperation, resolving conflicts, and addressing global challenges. It involves diplomats, policymakers, and experts who engage in dialogue and decision-making processes to shape international relations.
Conducting a thorough investigation requires careful planning, data collection, and critical analysis. It is important to gather reliable and credible sources to support your research. To master the art of academic writing, you need to know how to make a research paper that combines solid research with clear writing. You can make a good contribution to your area of study by carefully interpreting and presenting your findings. A well-written research paper not only shows that you know a lot about the subject, but also adds to the larger academic discussion.
The Value of Student Research
1. Fresh Perspectives
Student research brings a fresh and innovative perspective to diplomatic discourse. When young minds start to learn about many different things, they often approach problems with an open mind and a creative spirit. This can lead to the generation of new ideas, alternative viewpoints, and unconventional solutions. Even those which may not have been previously considered by established diplomatic circles. Diplomatic talks could be more open-minded and focused on the future if they took into account different points of view.
2. In-Depth Analysis
Students often have to do in-depth research on complex global issues. This study goes deeper than a simple understanding and looks at how political, economic, social, and cultural factors shape international relations. It shows that you know more than just the basics about the subject. By thoroughly examining these factors, students provide valuable insights that can enrich diplomatic discourse and inform policy decisions.
3. Cutting-Edge Research Areas
Students are the first to look into new technologies, world problems, and new trends. Their research often focuses on human rights, climate change, sustainable development, and hacking. Which are of great relevance to diplomatic agendas. When diplomats use the results of student research in their discussions, they can stay up to date on the latest developments and adapt their strategies accordingly.
4. Bridge between Academia and Practice
Student research acts as a bridge between academia and practical diplomacy. It allows academic institutions to contribute directly to real-world challenges by producing research that is applicable to diplomatic contexts. This helps to build a more complete plan to solve global problems by making it easier for people to share information and skills.
Promoting Student Research in Diplomacy
To maximize the impact of student research on diplomatic discourse, it is important to create an environment that encourages and makes it easy for students to start their own projects and activities. Here are some things that can be done to get students interested in studying diplomacy:
1. Establish Research Programs
Academic institutions and diplomatic organizations can collaborate to establish research programs focused on international relations and diplomatic studies. These programs can provide funding, mentorship, and resources to students, enabling them to undertake high-quality research projects with direct relevance to diplomatic discourse.
2. Foster Collaboration
Encouraging collaboration between students, diplomats, and policymakers can enrich the research process. By putting on events like workshops, conferences, and lectures that bring together different partners, you can make it easier for them to share useful ideas and build important relationships. This collaboration ensures that student research directly contributes to diplomatic discussions.
3. Recognize Excellence
By recognizing and rewarding students for their great research in diplomacy, they may be more likely to study things that will have a big impact on the world. Institutions can bring attention to the best research results by giving out awards, grants, and publication opportunities. This recognition helps to make student study even more important to the international conversation by making it more well-known and legitimate.
4. Engage in Policy Dialogues
It is important to give researchers chances to talk about policy and take part in diplomatic forums. They get the chance to talk about their results, take part in conversations, and add their points of view to the decision-making processes. Student research and political talk are tied together in a way that is good for both sides. Diplomats and people in charge of policy can learn important new things from these talks.
Conclusion
In conclusion, student research plays a crucial role in shaping diplomatic discourse. Students contribute to the richness and diversity of diplomatic discussions. They give new points of view, in-depth analyses, and insights into areas of research. Promoting student research in diplomacy can help students reach their full potential. This can help answer problems around the world and put the power of young brains to good use. It is important that the international community recognizes and accepts the importance of student research as a catalyst for positive change in the field of diplomacy.
Modern Diplomacy and the New World Order
There is no doubt that the international order is currently in a state of transition. The changes experienced seem to be the most significant in the past few hundred years. This assumption is predicated upon an objective fact — never before in the history of international politics has it included so many participants with different historical and cultural backgrounds. This means that we are not talking about another redistribution of power within a limited circle of states, but about a new distribution of power, capabilities and influence within a wider than ever circle of participants.

However, in practical terms, such large-scale changes result in a paradox: diplomacy is heavily influenced by tactical manoeuvring, rather than strategic considerations. This is especially noticeable in the example of the behaviour of Western countries; however, most of the rest are no exception. Even the actions of such powers as China or Russia, which by many indicators are truly examples of diplomatic conservatism, contain signs of not strategic, but contextual considerations. What can we say about small and medium-sized countries, some of which have even managed to become famous as skilful tacticians, making the most of the most ambiguous international situations?

Suffice it to say, the leading states will not determine the composition of the new world order alone; they have been joined by lesser-order predators, which are now in a state of constant manoeuvre. This, in turn, can lead us to one of two assumptions. Either this order is still very far from its ultimate form, or it is arising through a set of manoeuvres that seem insignificant from our aesthetic point of view, which are not the result of big decisions made by the wise and powers responsible for the fate of mankind.

Despite the fact that in popular literature, the ability to constantly manoeuvre is now, as a rule, one of the attributes of medium-sized states occupying an intermediate geopolitical position, it is precisely the large countries that have become true masters of this genre. Here we see that Europe, which despite its loyalty to transatlantic relations in the long term, certainly occupies first place. The main powers of the European Union, acting in an individual capacity or under the guise of European institutions obedient to them, are in a state of permanent manoeuvring, as the outer contour of the West. This is true in relations with China, Russia or other countries of the so-called world majority, and with their direct partners; they are constantly entering into bargaining relations with Europe's powerful patron, the United States.

For the rest of the world, this creates the illusion that Europe can one day break away from America and embark on a relatively independent voyage. For the Americans themselves, it creates little additional opportunity or concern, but never leads to situations that threaten Washington's monopoly on power.

For example, the visit of French President Emmanuel Macron to Beijing in the first half of April was certainly an example of such manoeuvring. The French head of state tried in every possible way to strengthen the idea among his Chinese counterparts that continental Europe can, at least tactically, act as something other than a territorial base for the realisation of American interests. In part, this was facilitated by objective economic opportunities that make cooperation with the Europeans beneficial for Beijing and the Chinese economy. The Chinese side remains somewhat confident that Germany and France are behaving desperately regarding Russia, precisely because they won't consider a conflict with Moscow that could lead to dramatic consequences for them.

The Europeans are being gently pushed by the UK and the US towards a confrontation with China. For the European Union, going along with this would be economic suicide, especially given the current not-too-cheerful state of the socio-economic systems of most of "old Europe". Moreover, the Europeans' reluctance to refuse the benefits of cooperation with the PRC could even be seen during German Chancellor Olaf Scholz's visit to Beijing.

In addition, China quite rationally believes that the conflict between the West and Russia is more fundamental for Europe than the confrontation between the United States and China itself. Our Chinese friends are well aware of the history of relations between Russia and Western Europe, and understand that the hostility there emanates from the European states. Despite some positive experience of cooperation with Russia in the era when its behaviour was relatively convenient for the EU, the largest EU countries have always had their grievances with Moscow, perhaps even more serious than those of Japan, another American ally in the fight against the restoration of Russian influence and the destruction of American dominance in general. Russia objectively and historically is an adversary of Western Europe; this cannot be said about China, which simply due to its geopolitical position cannot cause serious concern. So the diplomatic manoeuvres of France and the EU as a whole will, of course, continue to be seen very positively by our Chinese friends.

Moreover, China itself manoeuvres in everything except for its strategic partnership with Russia, the true nature of which is hidden from outside observers by the exclusively trusting relations between our political leaders. Regarding all other issues, China is also advancing its long-term vision through decisions that may seem purely tactical. Moreover, as happened in the case of the historical rapprochement between Iran and Saudi Arabia, all the main features of international life are now contributing to the success of Chinese diplomacy. This will continue as long as Beijing can stay above the fight that the West and Russia are directly involved in over unfortunate Ukraine.

The United States is also conducting its own diplomatic manoeuvres, but, like Russia's, they are more dangerous for global security simply because of the volumes of the deadliest weapons that the United States has at its disposal. Having proclaimed a decisive battle with Russia and an equally uncompromising confrontation with China, the US is also trying to play what enthusiastic observers call "subtle diplomacy." However, if Europe relies here on its economic capabilities and certain charm of a sovereign player with a long history, then Washington manoeuvres in a deliberately brutal spirit, trying to play power games and pit everyone against everyone else. Of course, Washington succeeds less and less, but the resources accumulated over the past 50 years are still fantastically far from being exhausted.

Russia, in turn, is conducting its diplomatic manoeuvring by stubbornly refusing to "burn bridges" in relations with the West or damage the integrity of the world economic system. It has also demonstrates impressive tolerance towards those external partners that must take into account the wishes of the United States on the Russian issue, including even formally neutral countries that supply weapons to Kiev's troops. In fact, only the diplomatic dialogue between Moscow and individual NATO countries has been completely stopped, and even there it was not done by Moscow, which emphasises that it is always open to resuming talks. Thus, almost no party involved is completely straightforward. In this regard, a relevant question that may confront experts of international politics is the following: are the general diplomatic manoeuvres simply part of the military activity that is growing on a global scale, or are they replacing the "big" negotiations about a new world order, about which theorists could dream of? It can be assumed that both are being done at the same time — to the particular chagrin of those of us who still believe that order in the world can be established through a single plan and rational, responsible calculations.
from our partner RIAC
Using Sports to Promote Diplomacy: The Power of Sports Diplomacy in Afghanistan
Abstract: The concept of sports diplomacy has not yet been used to promote diplomacy as it has the strong perspective to involve and use sports to promote diplomacy and foster better relationships between nations. Afghanistan has the potential talent and opportunity for various sports that can be used as sport diplomacy to strengthen its ties with other countries and among the nations. Particularly cricket, a popular sport in Afghanistan, has made notable progress in improving its cricket and infrastructure and developing a competitive team. Along with cricket, other sports, such as football and volleyball, can also be leveraged to encourage cross-cultural understanding and cooperation.
***
Despite the country's rich historical background in sports, sports diplomacy in Afghanistan and the promotion of sports first emerged in the early 2000s. A prominent example of this is the growing popularity of cricket, particularly among Afghan refugees in Pakistan. The Afghanistan Cricket Federation (ACF) was established in 2001 to support the development of cricket in the country, which subsequently became an affiliate member of the International Cricket Council (ICC), allowing Afghanistan to compete in international tournaments. The country has since made significant strides in advancing its cricket infrastructure and has participated in various international events, including the Cricket World Cup.
It is important to mention that recently, the most significant historic achievement for the Afghanistan Cricket Team has been over 11 years since the Afghanistan and Pakistan teams first played each other. Afghanistan finally won its first and second international matches and series against Pakistan. Other sports, such as football and volleyball, have also been utilized to promote cross-cultural understanding and collaboration as part of sports diplomacy efforts.
Sports Diplomacy
Sports diplomacy is valuable in promoting cross-cultural understanding, strengthening relations, and rebuilding a country's image alongside diplomatic, economic, and cultural diplomacy. The success of Afghanistan's national cricket team and its players is an excellent example of how sports diplomacy can be effective. Afghanistan has made considerable strides in improving its cricket team and infrastructure in recent years.
The establishment of the Afghanistan Cricket Federation (ACF) in 2001 supported the growth of cricket in Afghanistan. Their affiliation with the International Cricket Council (ICC) allowed them to participate in international tournaments, including the Cricket World Cup. This enabled Afghanistan to gain fans throughout the country and globally and spread cricket to every corner of the country. Afghan cricket players' participation in international leagues like the Indian Premier League and Pakistan Super League can facilitate cultural exchange and understanding, contributing to sports diplomacy.
A prominent Afghan cricketer, Rashid Khan, is an excellent example of sports diplomacy. Recently his success in Pakistan Super League (PSL), following the defeat of the Pakistan team in Sharjah and winning the T20 series against Pakistan in his captaincy and now in the Indian Premier League, have positively impacted how Afghanistan is perceived in India and other countries worldwide. Similarly, other young Afghan talents like Rahman Ullah Gurbaz, an opener in batting in IPL, have met with Bollywood actors during the IPL, demonstrating how sports can bring people from different backgrounds together.
Apart from cricket, football and volleyball can also be used as tools for sports diplomacy to promote cross-cultural understanding and cooperation between Afghanistan and countries in the Middle East, Central Asia, and Iran. Afghanistan's national football has participated in various international tournaments, providing a platform for showcasing Afghanistan's sporting talent and engaging positively with the international community.
Afghanistan's national football team has had a remarkable journey over the past few years, with their success story starting from the lowest point in 2001 when the Taliban regime fell. The country was in ruins, and its football infrastructure was completely destroyed. However, with the help of international organizations, the Afghan Football Federation was re-established in 2002, and the rebuilding of the sport began. In 2015, Afghanistan made history by qualifying for the 2019 AFC Asian Cup, which was held in the United Arab Emirates. Although they did not make it past the group stage, the team gained valuable experience and exposure on the international stage. Despite these challenges, the Afghan football team has made significant progress over the years, and their international achievements have brought the nation joy and pride. With the proper support and resources, the football team has the potential to achieve even greater success in the future.
Afghanistan's national volleyball team has participated in various international tournaments, providing a platform for showcasing Afghanistan's sporting talent and engaging positively with the international community.
The Afghanistan National Volleyball team has made remarkable progress despite the challenging circumstances they had to face. Despite the limited resources, training facilities, and security concerns, the team persisted and won their first international tournament, the South Asian Volleyball Championship, in 2007. This victory was a significant achievement for the country, bringing joy and pride to the Afghan people. Since then, the team has continued progressing, winning various regional tournaments and improving its world ranking. In 2017, they achieved a significant milestone by winning the International Volleyball Federation (FIVB) Challenge Cup held in Iran, defeating Pakistan in the final.
Buzkashi is traditionally considered Afghanistan's national sport. It is a game that involves horse-mounted players who attempt to place a goat or calf carcass in a goal. Buzkashi can be used as a tool for sports diplomacy to promote cross-cultural understanding and cooperation, particularly with Central Asia and other Afghan ethnic groups. Through friendly matches and tournaments, Buzkashi can provide a platform for promoting cultural exchange and understanding and unity and solidarity among Afghanistan's diverse population.
Conclusion
In conclusion, sports diplomacy can be a powerful tool for Afghanistan to promote its image and improve its relationships among the various ethnic and with other countries. By leveraging its sports teams and events, including cricket, football, volleyball, and Buzkashi, Afghanistan can build bridges between nations and promote values like respect, tolerance, and cooperation. Through sports diplomacy, Afghanistan can showcase its athletic talents and engage positively with the international community, promoting cooperation and understanding between nations.