Why should M-Learning be the preferred method of training?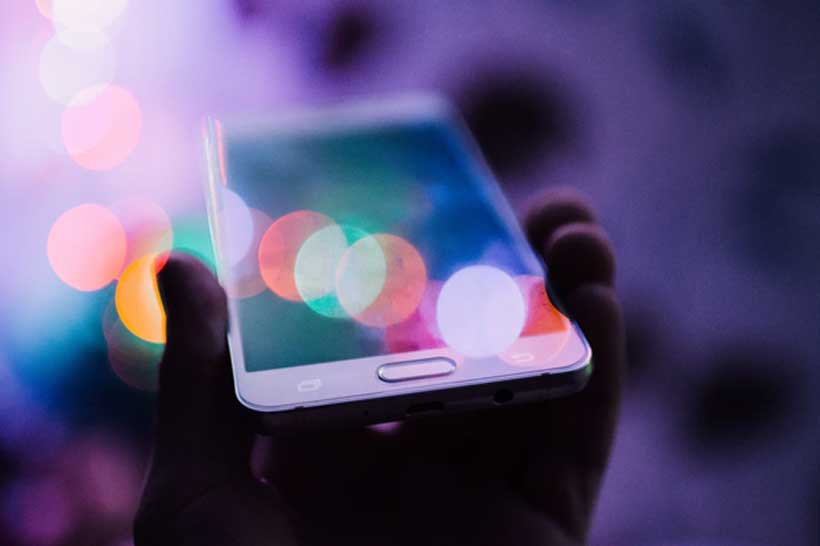 Technology continues to progress in leaps and bounds, affecting every aspect of daily life. Mobile devices are the assets that will do everything and hold all the essential information for you, from choosing to stay connected to browsing information at a glance to managing tasks.
One area where technology has had a significant impact is in the field of education. Organizations have continued to expand their workforce globally over the last decade to attract the best skills. If these employees had to travel from one location to another, it would cost a fortune to provide them with the best-in-class training courses. It also consumes a significant amount of productive time for employees. To overcome this challenge, organizations have come up with e-learning programs that one can take up from anywhere with no location constraint.
With further advancements in technology, smartphones have started to replace the desktop. The same happened with the learning programs as well, and the learning management systems were developed in such a way that the course content could be accessed from any kind of device. The organizations now develop courses that can easily be downloaded on your mobile phones, thus making it easy for the learner to access them anywhere, anytime.
Since the term "mobile learning" was coined, its popularity has increased. In a post-pandemic world, the importance of mobile learning has grown exponentially. Even before the pandemic, training evoked the feeling of a confined space with a trainer giving instructions. However, virtual training is now the standard method of instruction, where organizations, hiring managers, and employees can interact and benefit from m-learning.
Though there are plenty of advantages to learning through mobile learning, listed below are some of the important factors for leveraging it.
Make use of mobile apps.
Although the use of mobile apps is increasing. It was not recommended for formal training since developing a user-friendly app takes time and effort. It could also be used to create online tests or performance assistance tools in situations where design and aesthetic appeal are affected.
Microlearning
The courses delivered through mobile apps are made into smaller chunks of topics that are easier to grasp and learn without breaking the continuity. These bite-sized micro lessons are easy to access for brushing up or referring to the context.
Multi-Device Support
The content developed supports multiple devices. This means that the user can log in from various devices like desktops, laptops, mobiles, tablets, etc. The content is curated in a way that optimizes itself based on the device, so you get a seamless experience from all the devices.
Employee Education
Your staff will be able to study the training content at their own pace with a corporate LMS. You will be able to remove the interruptions related to traditional learning. You can reduce worker training costs through m-learning options. This is because you will spend far less time and expense than if you brought in specialized teachers to give conventional seminars. You will also have an improved understanding of the individual's progress with incorporated reporting and monitoring tools.
Flexibility
With handheld devices becoming a part of our lives, m-learning provides the flexibility of accessing the course material from anywhere without turning the pages of those bulky books. Also, searching for the required information is much easier with the search option. Instead of making lengthy notes, you can easily learn through interactive multimedia options provided through m-learning.
Turnaround time and knowledge exchange:
Because of the accessibility of mobile phones, a learner can instantly turn to their peer group when a question is raised and get it resolved. Mobile learning facilitates collaboration, sharing of ideas, suggestions, and conversation. All of this will increase employee and trainer involvement and communication.
Collaboration
While going through the chapters, you might come up with many doubts that used to remain unanswered while studying through traditional methods. You even tend to lose interest in the subject if the doubts keep piling up. In the case of m-learning, you get the option of collaborative learning, where you can be a part of online communities. These social communities help you resolve your queries and doubts and share knowledge, making the topics more interesting and engaging.
Gamification
It is difficult for humans to focus for long periods of time. Normally, we take small breaks to freshen up, either by playing games or by watching videos. These modes are great stress-busters. Imagine if lessons could be delivered in the form of videos and assessments in the form of games; learning any new concept, no matter how complex, would be enjoyable. M-learning does the same, making the program more engaging and interactive.
Gamifying the m-learning process engages learners. The more invested and involved they are, the better they will learn and benefit the organization. Gamification keeps learners engaged and can result in high success rates. They encourage healthy challenges and provide bonuses and points to trainees and students. When you want to start something different and interesting, gamification is a great option.
High Completion Rate
With all the benefits mentioned above, it is easy to get involved in learning any new topic. It keeps the learners engaged and motivates them to complete the program by breaking the monotony of reading long paragraphs from the book. With this kind of learning, knowledge retention is also for a longer period, and the learner ends up getting better grades in their evaluations.
Conclusion
Reading lengthy paragraphs and articles to learn a concept is not one looks forward to. The advancement of technology and mobile phones has done a good thing for the world. It keeps humans more linked to one another. Mobile learning tends to increase commitment and motivation, resulting in a high return on investment in training. As a result, there are multiple reasons to use m-learning to boost employee interaction. The m-learning programs are designed to overcome this by fitting in only the required content on the screen without scrolling up and down making learning responsive.
Optical Gas Imaging – A New and Innovative Imaging Technology
Optical gas imaging (OGI) is a technique that allows for the detection of leaks in sealed containers of pressurized gases. The way OGI works is by using an infrared camera to visualize the heat given off by the escaping gas. Even though OGI technology is primarily used in a professional setting, it can also be used in homes – especially handheld OGI cameras.
This type of imaging can be used to find and fix leaks in a variety of applications, including pipeline monitoring, refinery monitoring, and environmental surveying. In this article, we will elaborate on how OGI cameras work and what are the benefits of owning such equipment, hopefully helping you decide if this technology is right for your needs.
How Do OGI Cameras Work?
In the vast majority of cases, OGI cameras are used in industrial settings to detect leaks of methane and other gases. Here's a brief explanation of how they work:
Inside the camera, there is a laser that emits a beam of light. This beam is directed towards the area that needs to be imaged. When the beam hits a gas molecule, it causes the molecule to emit a small amount of light. This light is then detected by a sensitive sensor inside the camera, which is used to create an image.
How Are OGI Cameras Different?
Unlike traditional cameras, OGI cameras do not require a light source to create an image. This means that they can be used in complete darkness. Moreover, OGI cameras can see through smoky and dusty conditions that would normally obscure a traditional camera's view.
One of the main benefits of using OGI cameras is that they can detect very small leaks that would otherwise go unnoticed. For example, a traditional camera might not be able to see a methane leak that is only emitting a few molecules of gas per second. However, an OGI camera would be able to detect this leak and allow for it to be fixed before it becomes a larger problem.
Thanks to the benefits they offer, OGI cameras are an essential tool for many industries. However, they can also be very useful as a home improvement tool. For example, if you have a natural gas line in your home, an OGI camera can help you find any leaks that might be present. This is important because natural gas is highly flammable and can be quite dangerous if it leaks into your home.
While some OGI camera models are extremely expensive, they are used by professionals and there is no reason for you to buy one of them. Instead, you can go for a handheld OGI camera, which is much more affordable and will still do the job just fine.
Benefits of Using OGI Cameras
There are many benefits of using OGI cameras, both for individuals and businesses.
They Incredibly Are Cost-Efficient
Firstly, OGI cameras can save you a lot of money. If you have a business that uses pressurized gases, such as a refinery or a pipeline company, then you know how expensive it can be to repair a gas leak. OGI cameras can help you find these leaks quickly and easily so that you can fix them before they cause too much damage.
OGI cameras can also help you save money on your home improvement projects. As we mentioned before, if you have a natural gas line in your home, an OGI camera can help you find any leaks that might be present – no matter how small they are. This way, you can fix the leaks before they cause any damage to your home.
They Are Safe to Use
Another benefit of OGI cameras is that they are very safe. Unlike other leak detection methods, such as using a combustible gas detector, OGI cameras do not emit any harmful radiation. This makes them much safer to use, both for you and for the environment.
Simplicity of Use
Finally, OGI cameras are very easy to use. Even if you've never used one before, you'll be able to quickly learn how to use an OGI camera. This makes them a great choice for businesses and homeowners alike.
Conclusion
In summary, OGI cameras are a great choice for businesses and homeowners who want to save money and be safe. They are very easy to use and can help you find leaks quickly and easily. If you think an OGI camera might be right for you, then be sure to check out the different models that are available. You're sure to find one that fits your needs perfectly.
Why does your startup need an MVP and what is that?
Any startup starts with an idea, but it's important to understand that there are a lot of ideas in the world and you have to weed out the unviable ones. If you believe in the necessity of your idea for users — great, but it is logical to check before starting a large-scale work, whether users need it and are they ready to pay for it?
This approach is safer, by checking the demand for your idea, you will save yourself and your company from a wasted effort in developing a product which will bankrupt the company. MVP, on the other hand, is a guarantee that allows you to say with more confidence that your product will be used.
Definition of MVP
MVP development is the creation of a product which has the minimum required set of features. It allows you to get some initial feedback from your users and decide whether to spend more money on its development. Sometimes it helps to understand that the idea is not interesting to the users and either to refuse development or to reconsider the main idea of the product. You can order the creation of MVP in Purrweb — MVP development company.
MVP scheme for startups
MVP can be considered as an alternative or as an addition to the research, which is important to do before you start MVP development. Researching the preferences of your target audience can be very different and is a topic for a separate article.
The purpose of MVP and the research is the same — to get confidence in the necessity of creating a product at the minimum cost, or in the viability of a unique feature if you are developing in an area where there is competition.
How to implement the project?
It's important to understand that an MVP doesn't mean a crude and unfinished prototype of your product. It should be quite the independent and full-fledged product, but it should have the minimal set of the necessary functions, allowing your users to satisfy their need for such a product.
Steps of MVP development:
Define and articulate the main purpose of the product (or the main advantages over peers; there shouldn't be many of them) to be realized during MVP development. In fact, the product can have more benefits and features, but in MVP we check only the core of our product.
Determine how you will measure the effectiveness of the MVP (engagement metrics, numerical metrics, direct user surveys, etc.).
Develop MVPs for specific capabilities and prepare ways to calculate effectiveness.
Determine the effectiveness of MVP development, draw conclusions.
These steps may vary slightly for each product, the main thing is to understand the main purpose of the MVP, and in some cases you may need to iterate through several MVPs before you reach your goal and decide what the product should look like.
The conclusions may also vary. I wouldn't advise you to drop the idea right away; if the MVP results don't satisfy you, but it may be worth thinking about what to improve and how.
What are the benefits of MVP development
Based on the main purpose of creating an MVP, you can define the benefits:
Gain confidence in the viability of your idea in a real environment and on real users.
Saving money and effort by not putting it all into a failed project.
Identify the most important features of your product that are important to users.
Get the first real users who will be interested in the product.
With each new iteration, we need to improve the result. That is, the interval from the birth of the idea to its validation, should be reduced. It is clear that everything depends on the complexity of the idea, but the typical tasks and key processes should be minimized in time.
The peculiarity of MVP development
The peculiarity is to put one main value into one prototype. Remember what you need an MVP for? That's right, to test an idea. One idea/single value. There is no sense in testing several ideas in a prototype at once, so you won't get reliable data and will only spoil the whole experiment.
You need to test an idea, but how do you do that?
Create 2-3 single-page (one-page site) where we make your idea of service.
In the center put the "order" button.
Determine the test budget for the campaign and the time for measuring the results.
Set up advertising (context, social networks, or something else) for a pre-selected target audience.
We start the flow on the webpage.
See how many people click on the button and draw a conclusion.
If you are satisfied with the results, then take the service and make it nice, beautiful, convenient. If not, then just throw out the idea and move on to the next one. This is just one example of an MVP. To test a new feature on an existing product, you can simply hang a banner or a burning button, measure the clicks, and estimate the general interest of users in the new idea.
In practice, it also happens that while doing hypothesis testing, you might not make a prototype at all. You will find the answer in already existing sources of information.
MVP principles to remember
Below is a list of principles without which your MVP is not an MVP.
Don't do it if you can't do it. Look for ready-made solutions.
Cut down. Get rid of everything unnecessary in your prototype; leave only the main value for the user.
No beauty. Don't delve into design, make a working prototype, and don't waste resources.
Accelerate.
Know your MVP users. Gather as much information as you can about those who will interact with the MVP.
MVP is about to see if you can make money from the idea.
Cut back on MVP development, time, and design. Leave only the main thing that will help test the idea.
The MVP should work and carry one, core value.
No backend. To create an MVP, look for options without heavy and long MVP development.
Get it up and running as early as possible. Even if it fails, we'll have the advantage of first. If the chip is new, the user will be more loyal.
Where do we get users for MVPs?
There's a checklist for that, too:
You can be the first users yourself.
Relatives, friends, acquaintances.
We write to everyone, visit them, make phone calls.
Social networks. We ask for feedback from everyone who responds.
Newsletters.
Opinion leaders. Those who are listened to by many people.
Cold calls.
The press.
Do not forget about feedback channels; leave your contacts (mail, phones, messengers, and social networks). Information from first users should come to you freely. The man has already spent his time testing your product.
Feedback
Do not make him look for ways to share his opinion. That's what we need. Well, about metrics. All the gestures with users, prototypes and so on are used for a purpose. If you have read to this point, you know that this purpose is hypothesis testing. And to test it, you have to actively watch the metrics.
Watching the Metrics
Don't forget to set up all the necessary counters. Get the data and draw conclusions about where you need to go.
MVP development: let's sum up
What is MVP development? It is hypothesis testing. It is about speed. It is about the economy of resources. And what is more important, you need to work with it, and you have everything you need.
Space – the greener frontier – is good for business
The European Union Agency for the Space Programme (EUSPA) was established in 2021 to become the operational arm of the European Union's space ambitions. That means they manage the commercialisation of applications coming from satellites such as mapping, navigation and science missions. We spoke with Rodrigo da Costa, the executive director about the business of space in Europe and its contribution to the EU Green Deal.
What benefits can people expect from European space commerce in the near future?
Space is the new technological revolution, and it is changing the way we live, work and play. From the navigation system in our cars to the landing of the last flight we took, to the map on our mobile phone – even though we may not know it, the benefits of satellite technology are everywhere.
All smartphones sold in the European single market (since March 2022) are using Galileo satnav signals. This improves an emergency call's location which will result in faster response times and more lives saved.
In other words, space is a solution – an invisible infrastructure providing very visible services.
How is the business of space set to grow?
Annual sales of satnav receivers are forecast to grow from 1.8 billion to 2.5 billion devices from 2021-2031. The consumer, tourism and health markets will dominate. Smartphones and wearables account for 92% of the receivers. Over 10 billion satnav devices will be installed by 2031, globally.
Apart from the consumer market, the professional markets of agriculture, urban development, cultural heritage and infrastructure will also contribute to the revenue stream.
The Internet of Things (IoT) enabled devices and applications, data-driven services and the push for smart cities and mobility will lead to increased demand.
In terms of Earth observation, commercial revenues are set to double from roughly €2.8 billion to over €5.5 billion over the next decade.
What role does knowledge from space play to help protect our planet?
Copernicus Services monitor a number of key climate indicators, such as sea levels, temperature and air currents. This data can then be used to help develop global climate policy decisions.
Through the Copernicus Climate Change Service we provide information about the past, present, and future climate to business and policy makers.
Europe's space programme provides a wealth of information about climate (see below).
Surveillance of climate
The above image of Norwegian fjords near Tromsø inside the Arctic circle shows the effects of the intense heatwave gripping much of Europe in June 2022. The darker areas of water indicate a massive sediment discharge into the fjords from melting ice.
Copernicus services are used to monitor climate change in environments such as the Arctic regions.
Dust clouds
On 30 June 2022, one of the Copernicus Sentinel-3 satellites captured this image, showing the Saharan dust cloud engulfing the skies of North Africa, South Italy and Malta. The storm is expected to persist and reach Spain in the coming days.
There have been several dust storm episodes in 2022 so far. They are bad for human health and also affect solar energy production by depositing sand on the solar panels, limiting their productivity. The Copernicus Atmosphere Monitoring Service (CAMS) provides forecasts to help plan the measures needed to limit the negative effects of dust storms.
EU space applications
Satnav navigation
Galileo is the European Union's independent satnav system. Logistics companies use it to track shipping and aircraft use it when taking off and landing. In-car navigation is aided by the fact that Galileo is more accurate over cities than traditional GPS (US) and GLONASS (Russia) satnavs.
Galileo also boasts of better security from hackers. The resilience ensures quality and dependability. Apart from navigation services, Galileo also supports search and rescue beacons for people in distress.
Designed and built in Europe, Galileo is having a massive impact for European and world commerce. Already, the next generation of Galileo satnav is being planned.
Climate science
The Copernicus Earth Observation programme is used extensively for climate change science.
The Sentinel and other satellites are capable of monitoring temperature and sea level conditions on earth as well as other climate measurements. This data can then be fed into global climate policy decisions.
'Because the oceans absorb carbon, their temperatures go up, which has a whole host of knock-on effects,' da Costa said, 'Including rising sea levels, changes in fish migration, the dying-off of coral reefs and shifts in the world's climate patterns.'
The EU Space Programme also plays a role in limiting the impact of climate change on the Arctic environment. For example, the accurate navigation offered by Galileo can optimise shipping routes to reduce greenhouse gas emissions and fuel consumption.
Follow the link to learn how key climate indicators are monitored by the Copernicus Marine and Climate Change Services.
Emergency support
The Copernicus Emergency Management Service (EMS) provides information for emergency response to catastrophes, natural or man-made. Whether it's fires, floods, earthquakes, volcanoes, hurricanes or other disasters, emergency services can make use of the rapid mapping service to obtain highly detailed views of conditions on the ground.
'Last summer, when wildfires ravaged Greece, public authorities called on the Copernicus EMS to monitor the evolving situation,' said da Costa. 'When floods struck Germany, Belgium, the Netherlands, and Luxembourg (also in 2021), satellites provided rescue teams with the highly accurate positioning and navigation they needed to save lives.'
The research in this article was funded by the EU. This article was originally published in Horizon, the EU Research and Innovation Magazine.