The Caribbean is 'ground zero' for the global climate emergency
The UN Secretary-General's final day in Suriname began on a small plane and ended at a podium. A 90-minute flyover from Paramaribo into the Central Suriname Nature Reserve revealed to António Guterres the astounding beauty of the Amazon but also spotlighted the threats the rainforest is facing from mining and logging activities, and climate change.
The Reserve, a UNESCO World Heritage Site, is an immense protected area covering around 11 percent of the national territory, is recognized for its tabletop mountains and endless biodiversity – some believed to be undiscovered – and remains for the most part inaccessible and unaffected by human activity.
From above, the rainforest canopy was painted with countless shades of green, with some treetops covered in waves of orange or even purple flowers. Along the way, the mighty Coppename River, as well as the upstream parts of the Lucie, Saramacca, and Suriname Rivers flowed by the trees in what looked like a landscape painting.
However, before reaching the protected area, the UN chief could see that Suriname's forests are seriously threatened by the activities of the mining sector and timber production, both fuelled by incentives to boost economic activities. Strikingly visible above the deep green canopy, the brownish patches of deforestation, evidence of destructive gold mining and flooding were difficult to miss.
A moment of 'maximum peril'
Although Suriname is part of the South American continent, it is considered a Caribbean nation due to its history, culture, and the similar challenges it faces with the small island nations.
Later on Sunday, the UN chief arrived at the Assuria Event Centre in Paramaribo, to attend the opening of the 43rd Caribbean Community and Common Market (CARICOM) Conference.
Mr. Guterres's arrival was met with four distinct music and cultural performances. The short walk showcased Suriname's unique ethnic diversity, a product of its long history and Dutch colonization. Afro-Surinamese, East Indian, Indigenous natives, Chinese and Javanese descendants presented their traditional dances and folkloric sounds
At the podium, the Secretary-General highlighted the region's diversity and climate action leadership, while outlining a series of actions to be taken in the face of the planetary crisis, the ongoing COVID-19 pandemic, and global financial challenges.
"Rich in diversity, uniting land and sea, and protecting fragile coastal ecosystems, mangroves are a fitting symbol of Caribbean nations – facing challenges, seizing opportunities, preserving natural gifts," the UN chief told the region's Heads of State and Government on Sunday, inspired by his isit to these coastal carbon-sink wonders in Paramaribo a day before.
Mr. Guterres recognized that the small island low-lying coastal states of the Caribbean are especially vulnerable to what he called "the biggest challenge facing our world today" — the climate crisis.
"The Caribbean is ground zero for the global climate emergency," he said, underlining that unfortunately, it is not the only challenge that the region is facing.
"This year's CARICOM summit comes at a moment of maximum peril – for people and planet alike," he added, referring to the devastating effect of the COVID-19 pandemic on health systems and tourism, as well as on economic growth and foreign investment, now exacerbated by the war in Ukraine.
Bold solutions
The Secretary-General told the CARICOM leaders that bold solutions were necessary to tackle these issues, highlighting three.
1. Match climate action to the scale and urgency of the crisis
Mr. Guterres called for urgent and transformative emissions reduction to halt global warming at a 1.5C, support for adaptation from climate impacts, and financial assistance to secure resilience.
"I thank Caribbean leaders for helping to show the way. I am inspired by your many efforts to safeguard your incredible biodiversity and natural gifts, including by the efforts of the indigenous communities," he said.
He added that more ambition and climate action are needed by all, but specially the G20 who account for 80 per cent of global emissions.
"The war in Ukraine cannot lead to short-sighted decisions that shut the door on 1.5C. With the commitments presently registered, emissions are still predicted to grow by 14 per cent through 2030. This is simply suicide – and it must be reversed."
The UN chief stressed that wealthier countries need to lead the way in a just and equitable " renewables revolution ", and they need to fulfil their promise to deliver $100 billion in climate finance for adaptation starting this year.
"And it is time for a frank discussion and space for decision-making regarding the loss and damage that your countries are already experiencing," he emphasised.
2. Reform 'morally bankrupt' global financial system and spur sustainable recovery
The Secretary General underlined that developing economies need access to financing at no or low costs, as well as debt relief and restructuring.
"On the debt side, we need immediate relief for developing countries whose debt is about to become due," he said.
The UN chief added that he fully supports the creation of a Caribbean Resilience Fund and the reform of the international financial system to help the region better respond and prevent massive vulnerability to external shocks.
"Clearly, our old metrics have failed us. It's time to change them," Mr. Guterres said, proposing to move beyond the financial system's preoccupation with per capita income, and establishing a 'multidimensional vulnerability index' to determine access to financial support.
"For your countries, this would mean ensuring that the complex and interdependent factors of debt and climate change impact are captured in any eligibility analysis for debt relief and financing," he told the Caribbean Heads of State and Government.
3. Keep up the combat against the COVID-19 pandemic
The Secretary-General made a push for governments, organizations and pharmaceutical companies to work better together to locally produce tests, vaccines and treatments.
"We're not out of the woods yet… And we need to continue working closely together to stop the spread of the virus across the Caribbean through proven public health measures and prepare for future pandemics through bold investments in preparedness and training," he stated, and stressed that countries must never again be so unprepared.
Finally, Mr. Guterres reaffirmed the support of the United Nations to the Caribbean to work towards these solutions.
Heat, drought and wildfires during one of the warmest Julys on record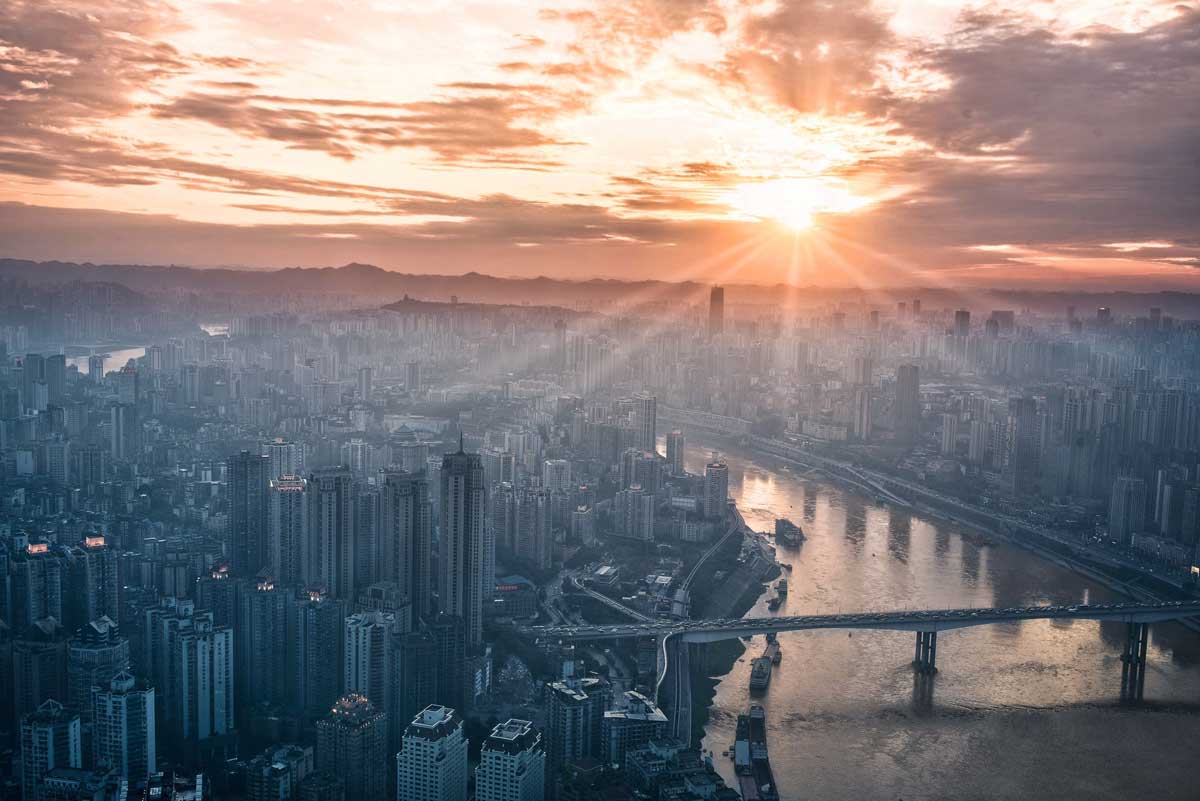 Amidst extreme heat, drought and wildfires, many parts of the world had just experienced one of three warmest Julys on record, the UN weather agency said on Tuesday.
According to the World Meteorological Organization (WMO), temperatures were close to 0.4℃ above the 1991-2020 average across much of Europe, with southwestern and western Europe being the most above-average regions, because of an intense heatwave around mid-July.
"This is despite the La Niña event that's meant to have a cooling influence," explained WMO spokesperson Clare Nullis.
"We saw this in some places, but not globally," she added, noting that it was "one of the three warmest [Julys] on record, slightly cooler than July 2019, warmer 2016- but the difference is too close to call".
Record temperatures
Portugal, western France and Ireland broke record highs, while England hit 40℃ readings for the very first time.
National all-time records for daily maximum temperatures were also broken in Wales and Scotland.
Spain also had its hottest month on record in July, with an average national temperature of 25.6°C – with a heatwave from 8 to 26 July that was the most intense and longest lasting on record.
Using data from the European Commission's Copernicus Climate Change Service, the UN weather agency confirmed that Europe had its sixth warmest July.
The heat travelled further north and east ushering very high temperatures across other countries, including Germany and parts of Scandinavia, with local July and all-time records broken at several locations in Sweden.
Temperature anomalies
At the same time, from the Horn of Africa to southern India, and much of central Asia to most of Australia experienced below-average temperatures.
It also dominated a band of territory stretching from Iceland, across Scandinavia via the Baltic countries continuing as far as the Caspian Sea.
Moreover, temperatures were generally below average in Georgia and throughout much of Türkiye.
Polar ice shrinking
July also saw the lowest Antarctic Sea ice on record, a full seven per cent below average.
Arctic Sea ice was four per cent below average, ranking 12th lowest for July according to satellite records.
WMO cited the Copernicus Climate Change Service in saying that Arctic Sea ice concentration was the lowest for July on satellite record, which started in 1979, and sea ice there was the 12th lowest ever.
Glaciers have seen a "brutal, brutal summer," Ms. Nullis continued.
"We started with low snowpack on glaciers in the alps, reported by meteorological services, and now successive heatwaves- this is bad news for glaciers in Europe. The picture for Greenland's glaciers is more mixed, however, as there has not been relentless heat".
In the throes of the heat, WMO Secretary-General Petteri Taalas said in a press conference on 18 July, "this kind of heatwave is the new normal".
Giraffes, parrots, and oak trees, among many species facing extinction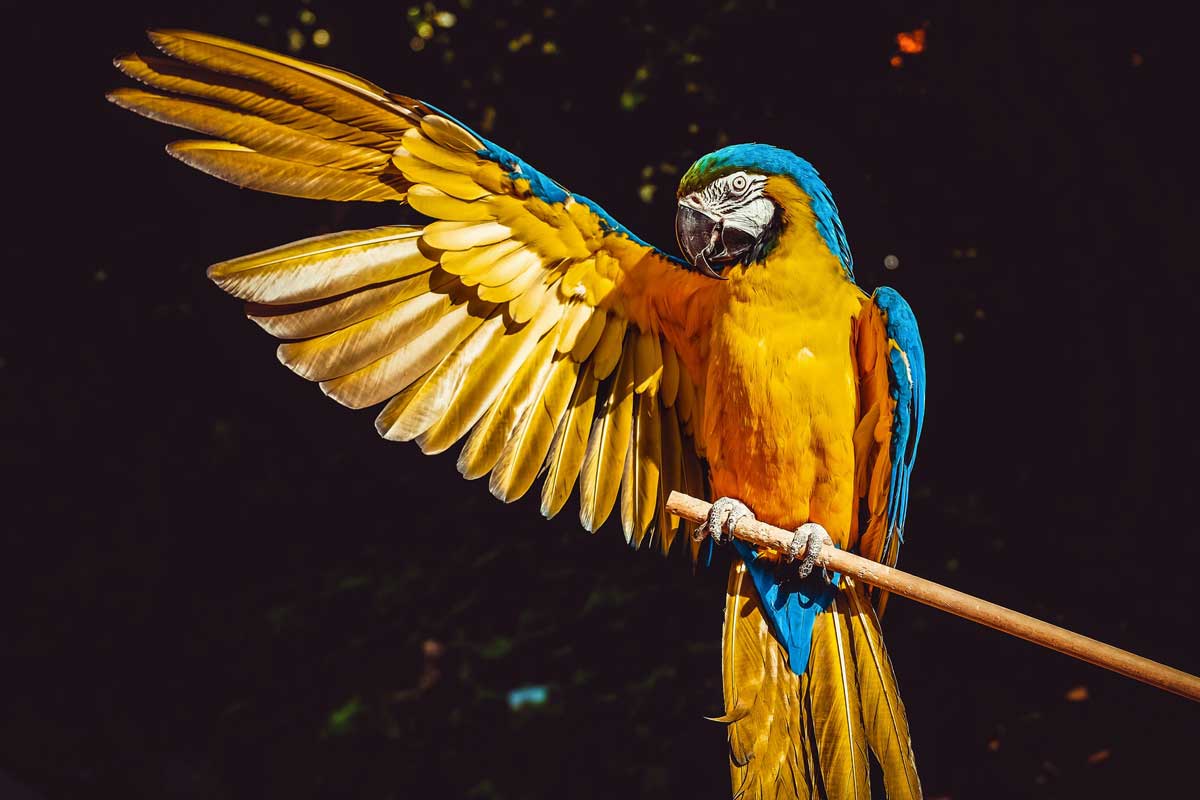 Around one million species are facing extinction, according to a report from IPBES, an independent intergovernmental science and policy body supported by the UN.
It may be surprising to learn that even giraffes, parrots, and oak trees are included in the list of threatened species, as well as cacti and seaweed.
It may be surprising to learn that giraffes, parrots, and even oak trees are included in the list of threatened species, as well as cacti and seaweed.
Seaweed is one of the planet's great survivors, and relatives of some modern-day seaweed can be traced back some 1.6 billion years. Seaweed plays a vital role in marine ecosystems, providing habitats and food for marine lifeforms, while large varieties – such as kelp – act as underwater nurseries for fish. However, mechanical dredging, rising sea temperatures and the building of coastal infrastructure are contributing to the decline of the species.
The world's trees are threatened by various sources, including logging, deforestation for industry and agriculture, firewood for heating and cooking, and climate-related threats such as wildfires.
It has been estimated that 31 per cent of the world's 430 types of oak are threatened with extinction, according to the International Union for Conservation of Nature (IUCN) Red List of threatened species. And 41 per cent are of "conservation concern", mainly due to deforestation for agriculture and fuel for cooking.
Giraffes are targeted for their meat, and suffer from the degradation of their habitat due to unsustainable wood harvesting, and increased demand for agricultural land; it's estimated there are only around 600 West African giraffes left in the wild.
Catastrophic results for humanity
The current biodiversity crisis will be exacerbated, with catastrophic results for humanity, unless humans interact with nature in a more sustainable way, according to UN experts.
"The IPBES report makes it abundantly clear that wild species are an indispensable source of food, shelter and income for hundreds of millions around the world," says Susan Gardner, Director of the Ecosystems Division at the United Nations Environment Programme (UNEP).
"Sustainable use is when biodiversity and ecosystem functioning are maintained while contributing to human well-being. By continuing to use these resources unsustainably, we are not just risking the loss and damage of these species' populations; we are affecting our own health and well-being and that of the next generation.
Indigenous knowledge
The report illustrates the importance of indigenous people being able to secure tenure rights over their land, as they have long understood the value of wild species and have learned how to use them sustainably.
Examples of the kinds of transformative changes that are needed to reduce biodiversity loss, include an equitable distribution of costs and benefits, changes in social values, and effective governance systems.
Currently, governments around the world spend more than $500 billion every year in ways that harm biodiversity to support industries like fossil fuels, agriculture, and fisheries. Experts say these funds should be repurposed to incentivize regenerative agriculture, sustainable food systems, and nature-positive innovations.
In climate drama, the volcano is no villain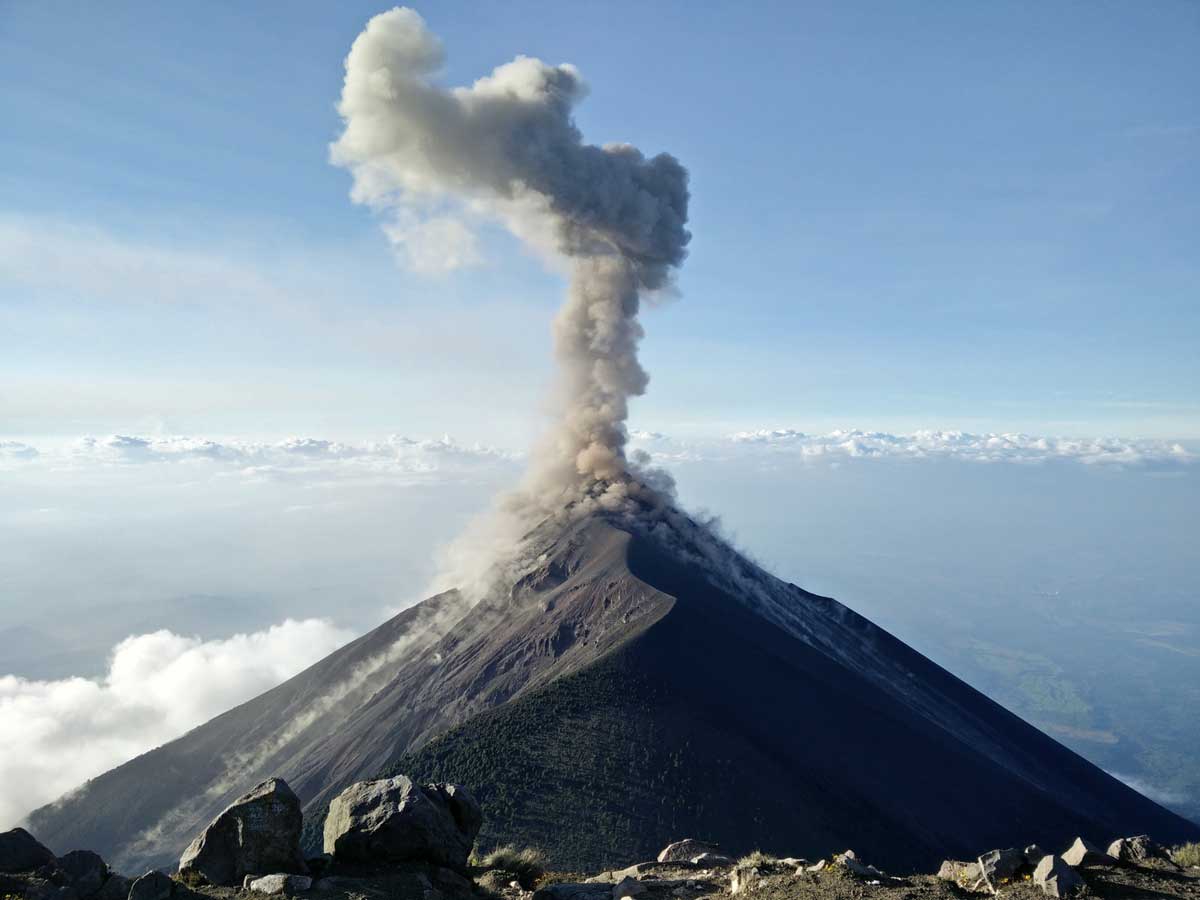 BY SARAH WILD
New analysis of ash clouds created from large volcanic eruptions shows the temporary cooling effects are changed as the environment becomes hotter.
On 15 June 1991, the Mount Pinatubo volcano in the Philippines erupted with a cataclysmic explosion so violent, the volcano collapsed in on itself. Its gas and ash cloud reached about 40km into the air, and in the weeks that followed, the cloud entered the stratosphere and spread around the globe. During the next year, the average global temperature dropped by about 0.5°C.
A volcano is an opening in the Earth's crust that allows hot, molten rock to escape to the surface. It also allows gas and ash to escape from the high-temperature interior of the earth.
Volcanic eruptions play an important role in cooling the planet. The sulphur gases from the volcanic plumes combine with other gases in the atmosphere, and these aerosols scatter solar radiation, reflecting it into space. But scientists are concerned that climate change could make eruptions less effective at reducing global temperatures. This feedback loop, in which climate change could hinder or amplify the ability of volcanic eruptions to combat rising temperatures, is currently not included in future climate scenarios.
The VOLCPRO project set out to investigate two different types of eruptions to see if global heating would compromise their cooling effect.
Thomas Aubry, a researcher at the University of Cambridge in the United Kingdom and Marie Skłodowska-Curie Actions (MSCA) fellow on VOLCPRO, wondered whether an eruption like Mount Pinatubo would have had the same cooling effect were it to happen a hundred years later in a world where global temperature rise – through the effects of climate change – continues unchecked.
High intensity eruption
The first type of eruption, similar to Mount Pinatubo, is known as a high intensity eruption. This type emits plumes of ash and particles that reach 25km or higher into the atmosphere, and contains billions of tons of sulphur gases. Relatively rare, an eruption of this very powerful type arises every few decades –– Mount Pinatubo was one of the largest eruptions the world had seen in a century.
The second type is smaller, but more frequent. 'We were wondering how climate change will affect these two different types of eruptions, the small ones versus the big ones,' said Aubry.
The VOLCPRO team modelled historical eruptions showing their influence on climate, and then simulated what would happen if those same eruptions took place in the future, when the climate has changed and global temperatures are hotter.
Their simulations relied on the UK Met Office's advanced climate model. 'Inside that (UK Met Office) model, we added another model that can simulate the rise of a volcanic plume and how high this volcanic column can rise depending on, for example, the wind condition during eruption day, or the temperature in the atmosphere on the day, and so on,' Aubry said.
For the large eruptions, they found that the cooling would be amplified by global warming, 'which is kind of good news,' said Aubry. 'More global warming, more volcanic cooling.'
In a warmer atmosphere, the plumes of high intensity eruptions will rise even higher, allowing the tiny volcanic particles to travel further. This haze of aerosols will cover a wider area, reflecting more solar radiation and amplifying these volcanoes' temporary cooling effect.
The opposite was true of the smaller, more frequent volcanic eruptions. In those cases, the hotter temperatures thwarted the cooling effects from the eruptions.
However, before they push to have their findings included in scientists' global climate change projections, Aubry wants to investigate other volcanoes and other models to reinforce their results.
VOLCPRO focused on tropical volcanoes, as eruptions around the equator tend to affect climate globally because the volcanic particles spread to both hemispheres easily. By including volcanoes closer to the poles, the researchers will be able to determine how other eruptions respond to higher temperatures. They also want to include more climate models, not just the UK's, to make sure that their findings are robust.
Volcanic ash
Meanwhile, Elena Maters, a former MSCA fellow now based at the University of Cambridge in the United Kingdom, is working to figure out what happens to volcanic ash in the atmosphere and how it influences cloud formation and, ultimately, climate.
Volcanic ash promotes ice formation in the atmosphere, which ultimately replaces water in clouds. Clouds are one of the biggest question marks in climate research, and the more we understand how they are formed and behave, the more precise our models.
'The common assumption is that liquid water will turn to ice below zero (degrees),' Maters explained. That is not always the case and small droplets can remain as liquid down to around minus 35°C. But particles in the atmosphere create 'catalytic surfaces that make it easier for water molecules to form an ice crystal.'
Mineral dust, from sand originating in desert regions around the world such as the Sahara and Gobi deserts, is the dominant source of solid particles in the atmosphere. However, there are many other sources, including volcanic ash.
The INoVA project sought to determine the extent to which volcanic ash aids ice formation.
'On a yearly average, there's about 10 times less volcanic ash (than mineral dust) in the atmosphere,' Maters said. 'But you can have big eruptions that can quickly, in a matter of hours to days, release huge amounts of particles, and this has been neglected in a lot of climate modelling and even in cases that look at the impacts of volcanoes.'
Ice formation
As part of INoVA, Maters and colleagues investigated the efficacy of volcanic ash in promoting ice formation. They compared this to the ubiquitous mineral dust, testing to see which types were the most successful.
Volcanic ash is mostly glass, with a sprinkling of minerals like feldspars and iron oxides. The composition of the ash depends on the make-up of the magma roiling underneath, and the speed at which it is explosively ejected from the volcano, among other things.
Previous studies compared only a handful of ash types, said Maters, whose research focuses on volcanic ash reactivity and chemistry. 'You can't measure two or three samples and then make a conclusion for all volcanic ash and volcanic eruptions worldwide. They vary hugely in the glass composition, the proportion of glass to minerals, the types of minerals, and so the experiments I did were trying to get to the bottom of the range of efficacy of volcanic ash from different types of eruptions,' she said.
Maters took nine ash samples with a range of compositions and used them to create nine synthetic samples through melting and rapid cooling. She compared these 18 samples to identify which properties make volcanic ash more active in creating ice. In another study with a group at Karlsruhe Institute of Technology in Germany, Maters and colleagues analysed another 15 volcanic samples to identify their ice-making properties.
She suggested that the most ice-active component in volcanic ash is alkali feldspar, a mineral composed of aluminium, silicon and oxygen commonly found in the Earth's crust. 'Now, having this understanding of which minerals in ash are good at nucleating (forming) ice,' said Maters, 'you might be able to predict when a volcano erupts whether that volcano, based on its magma composition, could produce ice-active ash.'
While her work was previously very laboratory-based, the Covid pandemic has forced her into modelling, she joked. She is now investigating the 2010 Eyjafjallajökull volcanic eruptions in Iceland to see how that introduced ice-forming particles into the atmosphere, and how those particles compared to the abundance of mineral dust.
The study will examine how volcanic ash has a role in ice formation when we actually plug it into the atmosphere. It will compare it to other types of particle, such as mineral dust and asks the question, "Does it matter?"
As better climate models are developed, 'It's a proof of concept to demonstrate that explosive eruptions could be important to include', said Maters.
The research in this article was funded by the EU. This article was originally published in Horizon, the EU Research and Innovation Magazine.