What is a HIPAA Violation in Workplace?
A HIPAA violation in the workplace can be defined as a situation in which an individual's personal health information is mishandled or accessed without authorization. This can occur when an employee doesn't take proper precautions to protect their health information, when a third party improperly accesses the data, or when an organization fails to properly implement safeguards. According to the basics of HIPAA law, employers must take steps to protect their employees' personal health information, and violators can face serious penalties. If you're concerned that your employer may have violated HIPAA protections, don't hesitate to get help in this regard. An experienced attorney can assess the situation and help you take steps to protect your rights.
Regardless of the cause, any HIPAA violation can have serious consequences for the individual involved. For example, if an employee's health information is compromised, they may be at risk for identity theft and other scams. If their employer discovers the breach, they could face legal penalties for not taking adequate measures to protect their employees' data. So whatever kind of information you handle on a daily basis- from your salary to your prescription drugs- make sure you're taking all necessary precautions to keep it safe from prying eyes and malicious actors. And if you ever notice any potential HIPAA violations happening within your workplace, don't hesitate to reach out for help. According to the basics of HIPAA law, a HIPAA violation can have serious consequences for the individual involved. Some HIPAA violations can include:
1. Sharing Protected Health Information Without Authorization From The Patient:
A HIPAA violation in the workplace can occur when individual shares protected health information (PHI) without authorization from the patient. This includes unauthorized access, disclosure, copying, or use of PHI. Violations can also occur when an individual fails to adhere to HIPAA standards for protecting PHI. When an organization commits a HIPAA violation, it could be subject to significant penalties, including monetary fines and/or debarment from participating in federal healthcare programs. In some cases, individuals involved with the organization may also be personally liable for damages incurred as a result of the breach. Therefore, it is important that organizations take seriously their responsibility to protect PHI and comply with all HIPAA requirements.
2. Failing To Keep Protected Health Information Confidential:
If an individual fails to protect their health information from unauthorized access, disclosure, or use in a workplace setting, this may be a HIPAA violation. This type of violation could result in serious consequences for the worker, including potential fines and/or criminal charges. In order to ensure that their health information remains confidential, employees must take steps such as password guarding their files and not sharing sensitive information with unauthorized individuals. According to the basics of HIPAA law, organizations are not allowed to demand that employees reveal their passwords in order to access their health information.
3. Tampering With Protected Health Information:
Another HIPAA violation can occur when someone at work alters, destroys, or tampers with protected health information. This includes altering records without the patient's consent, unauthorized access to PHI, and mislabeling PHI as non-patient information. Violations can result in hefty fines from the US Department of Health as well as possible jail time. Another possible HIPAA violation occurs if an individual tampers with their health information in any way. This could include changing or removing information or tampering with the data in any way. If an employee suspects that their health information has been tampered with, they should immediately report the incident to their supervisor.
4. Failing To Comply With The Payment And Security Standards For Health Information:
One of the key provisions of HIPAA is that health care providers must comply with payment and security standards when handling PHI. This means ensuring that all electronic data transmissions are encrypted, that all records are properly protected against unauthorized access, and that all payments are made through secure channels. If an employer fails to meet these standards, they could be fined by HHS or face other penalties such as suspension or termination of their healthcare provider relationship.
5. Not Having A Secure Electronic System In Place That Can Handle PHI:
HIPAA requires that all healthcare providers maintain a secure electronic system in place that can handle PHI. This system must be able to protect the privacy of patients' information and prevent unauthorized access. If your organization does not have a secure electronic PHI system in place, you may be violating HIPAA. In other words, the system is not properly protected from unauthorized access, use, or disclosure. If an employee learns of their PHI being mishandled through this type of violation, they may feel concerned about their privacy and may experience emotional distress as a result.
6. Not Properly Training Employees On HIPAA And Its Regulations:
There are a number of HIPAA violations in the workplace that can lead to legal action. One of the most common HIPAA violations is not properly training employees on how to comply with the law. This can lead to data breaches and other issues that could damage an organization's reputation. Employees need to be aware of their rights and obligations when it comes to HIPAA, and they need to be trained on how to properly protect personal information. If an organization fails to take these precautions, it could face serious penalties. If an employee violates HIPAA regulations without proper training, the organization could be liable for damages. This is why it is important for organizations to ensure their employees are up-to-date on all of the latest HIPAA compliance requirements.
7. Failing To Report Any Unauthorized Access To PHI:
If you learn that someone has unauthorized access to your personal health information (PHI), you have a legal obligation to report this incident to your organization's PHI security officer. This is known as "reporting a HIPAA violation." If you fail to report unauthorized access, it will be another violation you may be liable for damages that result from the unauthorized access. Reporting a HIPAA violation is important not only because it helps protect your PHI but also because it can help punish those responsible for the breach. Failing to report unauthorized access can lead to disciplinary action, including termination of employment. So if you learn of any unauthorized access to your PHI, make sure you report it immediately.
8. Lost Or Stolen Devices:
One common HIPAA violation in the workplace is lost or stolen devices. This can include anything from laptops to smartphones to tablets. If a device is lost or stolen, it can seriously impact the work productivity of the individual who owns it and can even lead to information being compromised. In order for businesses to minimize the risk of HIPAA violations, they should take steps to ensure that devices are properly secured and that employees are aware of their responsibility to keep their devices safe. If you suspect that a device has been stolen or lost, you should take steps to ensure that your data is safe. You may want to consider filing a police report, locking down your device with a password, and monitoring your account for suspicious activity. According to the basics of HIPAA law, if you believe that your privacy as a patient has been violated as a result of a lost or stolen device, you have the right to file a complaint with your employer.
Final Thoughts:
When it comes to compliance with the Health Insurance Portability and Accountability Act (HIPAA), employers must be aware of a variety of HIPAA violations that can occur in the workplace. While these violations can be serious, they often can be corrected without any legal repercussions. However, if an employer is found to have committed a HIPAA violation, it could face fines and other penalties. Therefore, it is important for employers to take proactive steps to ensure compliance with HIPAA regulations.
By following the HIPAA regulations, you can protect your employees and ensure that they are safe while working in the workplace. Make sure to keep track of any HIPAA violations that your employees may commit. According to the basics of HIPAA law, you have the right to file a complaint against an organization if you believe that your privacy as a patient has been violated in the workplace.
Japanese Nintendo Folds Up Games Sales in Russia
Russia's Ministry of Industry and Trade has expanded its list of goods for parallel importation, including some foreign toy brands such as Hasbro, Logitech and Nintendo that were not previously included.
According to the official media release which says "Import stimulus is aimed at those niches in which Russian producers need more time to meet the needs of industrial enterprises and end consumers." Going forward, the ministry plans to move from inclusion of brands in the list to inclusion of copyright holders, which will simplify the administration of this procedure.
But late April, Nintendo also said it would no longer sell games in Russia through its online store as the Japanese giant winds down operations in the increasingly isolated country. The changes, which were announced and came into effect on April 31, follow Nintendo's suspension of product shipments to Russia in March 2022 after the invasion of Ukraine.
Russian customers can still re-download previously purchased content but no new payments can be made or new accounts created, a Nintendo statement said. Following the shipment suspension and "as a result of the economic outlook, Nintendo of Europe has decided to wind down operations of its Russian subsidiary," it said.
"Payment information tied to Nintendo accounts, such as credit card or PayPal account details, has been deleted for security reasons," according the to company. Nintendo's eShop was already "under maintenance" in Russia because its payment provider had stopped ruble transactions.
A growing number of multinationals have fully or partially halted business in Russia since the Ukraine war began. Some have cited disruption to business, while others have directly linked the move to outrage over President Vladimir Putin's decision to send troops into Ukraine in February last year.
Nintendo's rival Sony suspended software and hardware shipments to Russia and operations of the PlayStation Store there in March 2022. "Sony Interactive Entertainment (SIE) joins the global community in calling for peace in Ukraine," the company tweeted.
It suspends all the deliveries to Russia, operations of the official online store and the release of Gran Turismo 7 simulator for the Russian market, Sony added. The decision was made in view of disruptions of the chain of supplies and payment problems because of sanctions introduced against Russia after the start of the military operation in Ukraine.
Nintendo is a Japanese multinational video game company headquartered in Kyoto. It's central focus is the research, development, production, and distribution of entertainment products – primarily video game software and hardware and card games.
Like many other electronics companies, Nintendo offers a recycling program for customers to mail in unused products. As of 2022, Nintendo has sold more than 5.4 billion video games and over 800 million hardware units.
During the peak of Nintendo's success in the video game industry in the 1990s, its name was ubiquitously used to refer to any video game console, regardless of the manufacturer. It is one of the wealthiest and most valuable companies in the Japanese market, with business affiliates in the United States and Europe. It was founded in 1889 as Nintendo Karuta.
Will Egypt Join and Adapt BRICS Currency?
The BRICS nations are looking to establish their own currency, in order to decrease the influence of the US in the global trade market by means of de-dollarization writes Watcher.Guru. New countries are already showing interest in joining the organization, including Egypt.
Will Egypt Join and Adapt BRICS Currency?
Egypt's interest in the BRICS alliance has risen over the past two years. This is in part due to the speculations of a new currency. A gradual development of a non-dollar financial system, moving away from reliance on the US dollar, is something that the African nation is looking to do. Also, Egypt's economy will benefit from the formation of reserves to solve liquidity problems. This formation will better cope with global crises through the economy of the member countries
Additionally, Egypt hopes to establish more trade with domestic currencies. This is something that has been heavily discussed by BRICS and will be discussed especially at the upcoming BRICS summit in August. Despite a deteriorating economy and weak sovereign currency, Egypt looks to be favoring the BRICS Alliance as a way to solve its monetary issues.
In March of this year, Cairo took an equity position within the New Development Bank (NDB). The NDB was developed by the BRICS alliance. This is the first surefire step in a nation joining BRICS. The UAE, Bangladesh, and Uruguay have also already done this as well.
Egypt participated in the BRICS Summits in 2017 and 2022. It will likely be involved in the upcoming one in South Africa as well. While more nations being officially brought into BRICS during the summit isn't a guarantee, the topic of new members and a new currency will be a hot topic.
Innovation in Europe: the secrets to entrepreneurial success and the importance of "patient capital"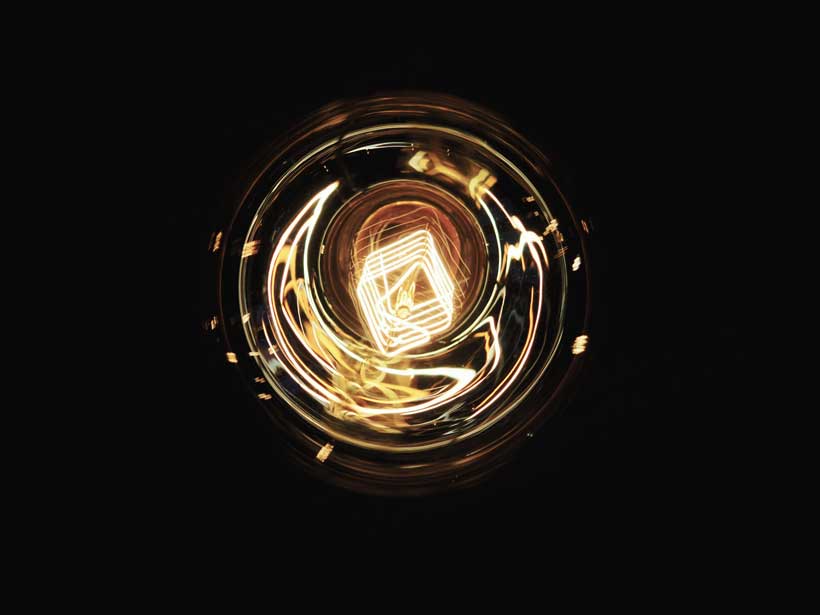 As of today, the European Innovation Council (EIC) has a new President of the Board, Dr Michiel Scheffer. With a budget of €10 billion, the EIC aims to identify and scale up new technologies and scientific breakthroughs. In an interview with Horizon magazine, Scheffer looks at the task ahead, where he feels innovation in Europe is strong and where there is a need to do better.
By TOM CASSAUWERS
Michiel Scheffer is hardly new to the world of innovation. For 15 years the Dutch national ran an innovation consultancy for fashion and textile companies. And on top of that he served as regional minister in the Dutch province of Gelderland. Now, Scheffer says he's eager to start his new job in Brussels as president of the EIC Board.
Which of your previous jobs – in academia, industry or politics – best prepared you for the job of EIC president?
Surprisingly, my political responsibilities probably best prepared me. The challenges I encountered there are similar to the ones I will face now. Of course, it's important to know how academic research works and how startups operate. But politics is what best prepared me.
I used to be a minister for the Dutch province of Gelderland. Fifteen years ago, it sold some government companies, which caused the province to have money. I led the fund that invested this money. I invested €600 million in startups and scaleups, and I'm proud of the work we did there. That's a smaller version of what I'm about to experience with the EIC.
What about your work as an entrepreneur?
I was born into a textile family. It's already in my DNA for three generations. As an entrepreneur I helped textile companies in their innovation processes. But I also tried to develop my own technologies through startups. I need to note, though, that all those startup projects failed.
What did you learn from failing?
For one, I myself experienced the problems that startups encounter. You need to have capital that's patient. At a certain stage you need to scale a technology, which can cost millions of euros. That means you need good sources of capital, which is where some ideas fail. I hope the EIC can help fix this.
A startup also needs to see Europe as its starting market. We cannot just see our nations or regions as our only markets. You need Europe to build a company at scale.
Your focus as a consultant was on the textile and fashion industries. What lessons did you learn from them?
Fashion is a very innovative industry. Every season they need to come up with new ideas and recombine concepts. Which surprisingly is a very useful mindset for European deep-tech innovation, because crossover thinking is key here. Often you combine different fields or industries. For example, new materials are used to build medical technologies. And that's what the European innovation ecosystem does well. Everything is close to each other.
In the US, Silicon Valley is geographically very far away from, say the Research Triangle [an area in North Carolina with a heavy focus on medical industries]. In Europe we're better at this cross-sector innovation, something I'm quite familiar with because of my experience in fashion.
What do you think about the so-called European Innovation Paradox, the idea that Europe is a world leader in science and research but that we're not good at turning this knowledge into startups and economic activity?
The paradox exists, but it's not an unchangeable reality. There are regions in Europe that have managed to bridge that paradox. They have managed to invest funds correctly and create a network of startups. I'm thinking of cities such as Eindhoven, Grenoble or Tallinn. On a regional level there are success stories.
The US and China, the other two big economic blocs, have much more coherent internal markets and a strong government. Europe has potential, but fundamentally it's still 27 different member countries. There's, of course, the single market but, particularly for startups, financing options remain fragmented. The EIC wants to create a single market for venture capital.
What about private investors? Aren't you pushing them out?
We work by "crowding in" and never go at it alone. When we give equity, we only invest when private investors join us. We want to seduce private venture capitalists (VCs), not compete with them. Public investors de-risk a lot of the work of private VCs. They make a selection and do due diligence, which reduces the work a private investor needs to do. Research shows that companies where public and private investors work together have a higher chance of survival than companies who just get private investment.
Does an EU fund really need to do equity investments?
In every major technological transition of the last 400 years, public investment has played a big role. This can be in the form of equity, or government contracting. You, of course, need to be prudent, but history shows that it works. After the last few neoliberal decades, it might be somewhat new for governments to do equity investments again, but in the long term it's perfectly normal for us to do this.
On the other hand, do you think private VCs are too risk averse in Europe?
This can happen, but there are plenty of private VCs that take risks. The bigger problem in Europe is that institutional investors, such as pension funds or even family offices [funds that manage and invest the money of wealthy families], invest too little in VCs. The challenge is more to have these bigger funds invest a larger share of their capital into VC, which in turn will give a boost to European startups.
As someone with a PhD, how can we stimulate scientists to also take up entrepreneurship?
We need to stimulate entrepreneurship among scientists. There aren't enough places for all PhD students at universities. Besides, there are a lot of PhD students who prefer entrepreneurship over academia. That was also the case for me 30 ago. That of course doesn't mean that entrepreneurship is just something for scientists.
The most successful companies are led by diverse teams. You want to mix scientists with more commercially driven people. This diversity, by the way, should also extend to gender. We see that entrepreneurial teams that also include women are more successful than teams just composed of men. Cross-border entrepreneurial teams also are more successful. Entrepreneurship isn't about one lone genius, but about diverse teams.
There are suggestions that a recession might be setting in. What role does the EIC need to play in this kind of funding environment?
The EIC needs to work as patient capital. We have a commitment to invest in the long-term. The instrument also needs to exist for a long time. We hope that the Member States will keep supporting it in the next work programme, after 2027. We are faced with very long-term technological transitions, for example, in the area of sustainability, that go up to and beyond 2050. We need financial instruments that can think on these long-term horizons.
As the new president of the EIC, what will be your first actions?
Some regional innovation ecosystems work very well already, yet others are still lacking. I want to spend a lot of attention on countries and regions that need some help. One of my main activities would be to visit different ecosystems. In July, I start with Portugal, which has a very good technological ecosystem. But afterwards I would also like to visit Bulgaria, Slovenia, Croatia and Poland. This is called 'widening'. We let these regions learn from other success stories, like imec in Leuven, Belgium, or Enterprise Ireland in Ireland.
We also need to steer investments into areas that are strategically important to Europe. One of the strong points of Europe is, for example, agriculture. We should explore opportunities for it to supply us with certain materials or resources used in chemicals and pharmaceuticals.
Farmers could for example supply lactic acid from sugar, which can be used to make plastics. Bio-based industries such as agriculture can in this way be coupled to our search for more autonomy in strategic economic areas.
What tips do you have for prospective entrepreneurs?
An entrepreneur needs critical friends. You need to learn how to tell your story and listen to criticism. Good entrepreneurs also never work alone. Try to join a team, and make it diverse.
A NEW EUROPEAN INNOVATION AGENDA AND THE EIC
A new wave of innovation is underway: deep-tech innovation, rooted in cutting-edge science, technology and engineering, often combining advances in the physical, biological and digital spheres with the potential to deliver solutions to the many global challenges we face.
With the new European innovation agenda, the EU is putting forward concrete new measures to help innovators, including deep-tech startups, to succeed in bringing their innovations to market.
The European Innovation Council (EIC) supports the most promising deep-tech startups in Europe with scaling up their breakthrough innovations through the EIC Fund, a combination of public grant and patient equity investment. The Fund is set to become the largest early stage, deep-tech investor in Europe: leveraging a budget of €10 billion for the EIC to crowd in €30 to €50 billion from other private investors.
This interview was originally published in Horizon, the EU Research and Innovation Magazine.