The challenge of the world food crisis is very real due to the unpredictable world politics. Many countries including Indonesia are quite worried about the current world economic instability. A number of countries responded in different ways to save their domestic food. Thus, this crisis brings not only a dilemma for countries that do not have sufficient food resources but also for countries that have sufficient food resources or countries that have food superiority in certain fields. The state must be able to have a solution policy so as not to get caught in a crisis because not a single country can survive without cooperation with other countries let alone food issues.
Indonesia as one of the countries with the largest palm oil plantations in the world and has become a major actor in meeting global palm oil demand. Indonesia is able to maintain its position as the largest palm oil producer in the world. Indonesia's palm oil exports are getting bigger because the world's sunflower seed oil potential is experiencing very high structural constraints. The obstacle in question is the conflict between Ukraine and Russia which causes sunflower seed oil to not be produced properly. In addition, sunflower seed oil and soybean oil experienced production constraints due to crop failures by the biggest soybean oil producers, namely Agentina and Paraguay experienced drought. In facing global climate uncertainty and world political instability, Indonesia must be more aware of the current situation and always ensure that Indonesia is able to face the challenges of political instability and the global climate.
In March 2022, Indonesia experienced a shortage of cooking oil because Indonesia was not able to control exports and control food oil entrepreneurs not to play the market as they saw the potential for profit because of the reduced competitors in oil producers who were considered able to increase their profits. This tends to be allowed but not done domestically. How ironic for an oil-producing country to experience an extraordinary oil scarcity. This creates a negative image of Indonesia's domestic economic regulations and also triggers a high level of social conflict because people cannot afford to buy cooking oil at high prices. However, the Indonesian government has solved this problem by limiting the export of fried oil. However, the conflict between Ukraine and Russia is still going on and the world is still unable to solve the complex climate change problem with various climate change mitigations formulated in the Paris Agreement and the United Nations Framework Convention on Climate Change (UNFCCC) as well as the agenda of international development institutions such as UNDP-SDGs, World Bank, Organization for Economic Cooperation and Development (OECD), and G20. Indonesia must be more careful in entering into regional trade agreements to facilitate the implementation of exports. Indonesia's participation in the Regional Comprehensive Economic Partnership (RCEP) has provided opportunities to reduce trade borders in the region and other member countries. This will have negative implications from Indonesia's involvement in RCEP on the palm oil industry, domestic supply, employee welfare and the relationship between oil palm plantations and deforestation that triggers environmental damage. Thus, Indonesia must formulate the domino effect that occurs.
One of the things that Indonesia needs to do in dealing with this problem is to reorient trade policies to maintain its position as a palm oil producer and be able to maintain the domestic demand for cooking oil (food oil). This is done so that Indonesia is not trapped in the negative impact of market liberalization in the midst of the world food crisis. To withdraw the Indonesian government's policy in dealing with the food oil crisis by increasing export tariffs. Learning from Japan in dealing with the Covid-19 pandemic crisis, the initial effort made by the Japanese government was to seek domestic food security. Quoting from Yoshida and Yagi (2021) that agriculture has a large buffer capacity to overcome the crisis. The Japanese government is developing urban agriculture as a strategy for resilience and sustainability for farmers in the face of the Covid-19 pandemic. Therefore this policy must be an example for Indonesia
The Indonesian government is still able to control policies regarding these problems. In accordance with the opinion of K.J. Holsti that foreign policy is an idea or idea in forming a formulation with the aim of solving problems that occur in a country. Thus the reason for Indonesia to increase palm oil export tariffs. In the midst of the world food oil crisis, increasing export tariffs is an economic policy step that will certainly be carried out by any country, not only Indonesia. The increase in tariffs was also due to Indonesia following fluctuations in world market prices.
Another threat that later emerged was the world economic challenge, the world food crisis due to world political instability, the ongoing COVID-19 pandemic and global climate change, which has yet to be resolved. This later emerged as a challenge that still gripped Indonesia and the world because a number of countries did not want to export food to other countries to meet domestic needs. President Joko Widodo in a meeting with 7 Jokowi volunteers stated that there were 22 countries that stopped their food needs for their domestic needs. In addition, the threat of a world crisis is increasing, citing the International Monetary Fund (IMF) and the World Bank, there are 40 countries experiencing severe economic shocks and are certain to collapse. As the younger generation, it is necessary to have a high sense of crisis to be able to carry out policy incentives as a solution for Indonesia. Indonesia is self-sufficient in food, but has not been able to survive this crisis well. Even though President Joko Widodo stated that Indonesia had stopped importing rice in the last 3 years with the strategy of building a dam to support rice farming in Indonesia. However, Indonesia is still hampered by imports of soybeans and wheat and other raw materials. Therefore, the government must implement the same policy strategy as rice farming so that soybeans and wheat do not depend on exports.
Indonesia must be aware that one of the largest wheat producing countries is trapped in a conflict. Ukraine as a "European Bread" basket country is still in a state of chaos, political instability so that the wheat food crisis will also have more potential to occur. The world food crisis triggered by international problems, namely world political instability must be an important concern for Indonesia not to be careless with the world situation. Thus, the government must be careful in dealing with unstable world politics. Competition in the interests of big countries has triggered an extraordinary economic crisis that has an impact on emerging countries such as Indonesia and developing countries. The solution is that Indonesia must have sufficient food self-sufficiency. If Indonesia can survive for three years not import rice by increasing the construction of dams to encourage better rice farming. So the same thing must be done on corn, soybean and wheat farming so that Indonesia can survive in facing the world food crisis.
Based on data from the World Bank in June 2022, inflation in developed countries has increased to 6.95% this year and the inflation rate in developing countries has increased to 9.37%. The increase in the inflation rate is expected to last for a long time because Russia's invasion of Ukraine has not ended yet so that world food and energy prices will continue to rise. In addition, a number of countries in Africa and the Middle East have been affected by major food shortages due to closed trade routes. Thus the surge in inflation will pressure the central bank to tighten monetary policy in order to control prices. In addition, a number of countries will restrict food exports to foreign countries to maintain domestic food security. This should be a consideration for the Indonesian government to be able to survive in the face of this crisis. The ASEAN countries that are most concerned about rising inflation are Indonesia and Thailand. If inflation is high, it will weaken the country's economy so that the threat of poverty and malnutrition becomes a big challenge for the Indonesian government.
The IMEC vs BRI: Taking the cue
With world global politics and order is witnessing rapid changes and competition, development or emergence of any group, bloc or initiative is bound to cause some turbulence for few nation. As China's BRI and its various initiative since 2013 has pushed the West on the feet to compete and regain its global dominance, the development of Middle East-Europe Economic Corridor (IMEC) alarmed China and BRI 2.0 is one such an example of China's cautious move to ensure the road to its rise to be a developed nation by 2049 – Chinese Dream – is smooth. The IMEC has given the West and India, the UAE and Saudi Arabia ample opportunities to derive benefits from growing alignment of interests while ensuring rivalry with China don't go beyond control.
What is China's Belt and Road Initiative?
As 2023 marked the 10th anniversary of the China's much fanfare infrastructure project the Belt and Road Initiative (BRI) – sometime referred as the New Silk Road – it's time to re-look the initiative again to understand the theme and aspect of the paper. Over the years, as the BRI was able to expand its scope and attractiveness, it provided China ample opportunities to increase its global power and reach which compel the US to align with like-minder nations. China argues the BRI is a win-win situation for all the countries partnered with the initiative as it increased a sense of fulfilment in such nations. Despite, the BRI received or largely being labelled as part of China's debt trap policy, countries interest and inclinations to such an initiative continues to grow and increased.
To explain such point, since its inception, China's trade in food products with the BRI nations has increased by 162% reflect it continues to be a platform nation worldwide look to address their domestic economic issues and concerns. China has signed over 200 cooperation agreements with 152 nations and 32 international organisation under the BRI platform in June 2023 reflects, the continued dominance of the initiative. With BRI continues to expand China's influence, many analysts have argued the projects built under the BRI have caused disturbance and economic unease. However, on the other, the West and US continue to struggled to offer a competing project or vision despite growing opposition in many BRI partnered nations to BRI.
A response to China's BRI
With Win-Win formula remains the core of the BRI, since its inception the response to the BRI has been conducive for China to expand its engagement with other nations without reflecting the initiative imposing its policy on others. As the West and many political pandits contradict such an image of the BRI, and thus with like-minded countries establish the CPTPP in 2018, I2U2 group in 2021, EU's Global Gateway in 2021 and G7's PGII in 2022 as means to counter the BRI. However, absence of interconnectivity between such groups, initiative and partnership and low financial assistance and support, such acts have failed to impact the might, reach and popularity of the BRI. China under the initiative have invested around US$ 1 trillion till March 2021, focusing on the large, strategic and critical projects which has only expanded and further assisted many nations and BRI partner countries at time of bail out.
However, such a fairy-tale of BRI has a dark and gloomy side, as China's low economic growth and domestic economic woes has impacted its outreach under the BRI which has only impacted the initiative, impacting China's global image. To understand it better, China's bail-out as imagined hasn't come cheap for many BRI partner nations like Sri Lanka, Pakistan and Argentina, as China's People's Bank of China charged 5% interest rate against 2% of the IMF for the rescue loans. Considering billions of dollars invested in low and middle income nations in Asia, Africa and Europe, such bailouts have proved costly for China, as Chinese government invested US$ 240 billion between 2008 and 2021 to bail out 22 countries. Although, the amount spent by China to bail out other nations are still less than the amounts spent by the US and IMF over the years. The Chinese financial assistance and bail out has continue to alarmed many BRI partner countries of the debt-trap, with such bailouts continues to pile up, it has cause a worry for China as it could result in a ripple effect, as it pushed nations like Italy to exit the BRI.
China is pushing BRI 2.0
Growing US-China geopolitical rivalry and the criticism the BRI received, Chinese President Xi Jinping during 2nd Belt and Road Forum held on 26th April 2019 in Beijing, unravelled the BRI 2.0 highlighting China has taken the BRI's critique seriously. Such development reflects China seem to understood the relevance of the need for the long term success of the BRI related projects which will yield for both Chinese companies and the nation where they're situated. With BRI 2.0 becoming more transparent, ensuring open market and focus on quality to benefit all partner nations, it not only address the financing and debt issues, but ensure all BRI-related projects are more environment friendly.
As a result, China diversify its investment and the size of project to ensure they remain protected from the ongoing geo-strategic rivalry between the US and China which pushed the European Union and many Middle East nations in a difficult situation. To understand it better, for China, the most attractive sector for investment in Europe are fintech, artificial intelligence, cleantech, gaming, ecommerce and biotech and focusses to invest more in smaller companies. Such a situation became concerning for many European countries with China's large strategic investment with the UK, Germany, Netherland and France being a top recipient has left Europe divided and looking for a way out. With the BRI becoming overarching foreign policy of China, tweak like the BRI 2.0 and a growing strategic ties between Russia and China will allow China to expand BRI's network. BRI interlocking with the International North South Transportation Corridor will expanded the BRI's geo-economic strength and reach, but also improved China's relationship with Russia and Iran.
Italiexit, the G-20 and launch of the India-Middle East-Europe Economic Corridor
As the recently concluded G20 summit is viewed as of a great relevance for India, the summit also witness the Chinese President Xi Jinping and Russian President Putin skip the summit. It highlights G20 isn't a priority, as they intent to increase the bilateral trade to US$200 in 2024, expand BRICS and meet one another during the 3rd Belt and Road Forum which will held in Beijing in October, 2023. With 2023 G20 Summit was a great success, among many events, two events Italy's exit (Italiexit) from the BRI and the launch of India-Middle East Economic Corridor are viewed as directed against China and the BRI.
Italy who made a headline in 2019 – a G7 member – join China's BRI is now planning for a soft or planned exit from BRI. Such Italy's stand against BRI reflects growing domestic economic strain and issue like the debt trap forced the Meloni's government to inform Chinese Prime Minister Li Keqiang about its decision concerning the BRI during the 2023 G20 Summit. The dramatic move by Italy's government is a result of growing Italy's trade deficit with China which has increased to US$ 23.9 billion in 2022, coupled with the debt trap issue, pressure from the West, no special treatment from China, and Italy's re-alignment with the West and its G7 Presidency made Italy to reconsider its decision and move away from BRI. Though, such decision will not end Italy business ties with China, as Italy's official argues the bilateral ties will be maintain and the government is moving forward with strategic partnership which will focus on economic cooperation.
As the G20 Summit was a success like witnessing a balanced, unified and much needed joint statement on the Russia-Ukraine conflict, the summit also witness the launch of the India-Middle East-Europe Economic Corridor. The project being a part of the Partnership for Global Infrastructure and Investment (PGII) which was launched by the G7 in 2021 replacing the US Build Back Better World as it failed to impact China's BRI. With India, the US, the UAE, Saudi Arabia, the EU, France, Germany and Italy being signatories to IMEC, question are being asked will it rival China's BRI or become another dead on arrival undermining West's smear against China – China vehemently critique such West's stand.
What is the India-Middle East-Europe Economic Corridor (IMEC)?
The IMEC being a part of the PGII is viewed with great substance to strengthen West' strategic move to counter China and the BRI's reach, influence and power worldwide. Many political pandits argues that the project is of historical significance – geopolitical and economic – which will accelerate development and interconnectivity and integration between Asia, Middle East and Europe transforming it as a new locus of global power centre. As the proposed project will consist of road transport, railroad and ship to rail networks connecting India with Europe via Arabian Peninsula. With the IMEC divided into two parts the East Corridor – connect India with Arabian Gulf – and the Northern Corridor – connect Gulf with Europe – it also include an electricity cable, a hydrogen pipeline and high-speed data cable. The below image and table illustrate the project and its key connecting points:
| | | | |
| --- | --- | --- | --- |
| India | Middle East | Israel | Europe |
| Mudra (Gujrat)Kandla (Gujrat)Jawaharlal Nehru Port Trust (Navi Mumbai) | The UAEFujairah Jebel AliAbu DhabiSaudi ArabiaDammamRas-al-Khair port | Haifa port | Piraeus Port (Greece)Messina Port (South Italy) Marseille (France) |
As IMEC is directed to transform and facilitate trade through the connecting route in partnered nations and projected as a potential counter to BRI and China's growing economic and political influence in the Eurasian region. It could reduce political tension in the Arabian peninsula, deepen India's strategic engagement with the peninsula, offer strategic advantage and opportunity to US and could extend to Africa to promote the US and EU's plan to develop a Trans-African corridor. On the economic front, the project will be reflected as infrastructure of peace in Arabian peninsula, promote seamless movement of goods, reduce transmit times, boost economic growth in partnered nations. Furthermore, it will facilitate secure energy and resource supplies, strategically leveraged to develop Special Economic Zones (SEZ) and boost economic growth in partnered countries.
Will the new economic corridor succeed in countering China's BRI?
With IMEC launched to simulate economic development via connectivity for which partnered nations have signed Memorandum of Understanding to supplement the existing maritime, road and rail network and incentivising new investments in the region. Among other benefits, the project will facilitate development and export of clean energy, strengthening food supply, link energy grid and supply chain; while connecting Asia and Europe with the commercial hub. The project being so beneficial and projected as a great option for other countries to garner benefit and become a part of this journey, on the other hand, questions are being raised will it compete or can be compare with China's BRI?
As both mega transnational projects are similar, but the BRI is larger than the IMEC in terms of scale, and many members of the IMEC like Saudi Arabia, the UAE and Italy are part of the BRI. On the question of BRI vs IMEC, IMEC's policy document didn't talk about China or BRI or the project is alternative to the world. Though finance will not be an issue to promote the IMEC's project and as per the preliminary report each member will allocate US$ 20 billion towards its development. As it is evident that the BRI is a decade ahead of IMEC, the IMEC will be finalised when partnered nations meet again after two months to tune up its fine details becoming clear how it will compete with China's BRI, in a growing US-China geo-rivalry.
The IMEC as it intend to counter BRI and undermine Chinese presence and influence, on the other hand, it can't be done as its being discussed or said openly. With the Piraeus port and Etihad rail project are part of IMEC connectivity project, the Chinese presence in Europe and Middle East cannot be ignored. As the port is controlled by China Ocean Shipping (Group) Company; a Chinese state-owned company and the rail project includes involvement of China's PowerChina and China State Construction Engineering Corporation etc and the IMEC partner countries are aware of such a situation. Further, as the BRI caused debt issue in the partner countries and China not being a member of the Paris Club – a group of officials from various creditor countries – caused impacted countries to find a coordinated and sustainable solution to their issue and however such aspect is absent in the IMEC.
However, with BRI having its advantages, issues, problems and concerns and coupled with China's slump economic recovery, the road for the initiative will not be smooth in coming years considering growing US-China geo-political rivalry. Although, the US still tied to China's supply chains, initiatives like IMEC, PGII, I2U2 bloc and strengthening of strategic partnership with like-minded countries and allies and friends – friendshoring and nearshoring – will end the US dependence on China directly or indirectly. As IMEC pitched the US as an alternative partner and investor to developing nations and US's attempt to fight China's BRI. China argues that US's IMEC will be another US rail plan going nowhere as it faces internal infrastructural issues and only reflect as a political tool than an infrastructure project to coax relevant nations, make other nations US pawn and to squeeze growing China's global influence.
Despite such criticism, unlike the BRI which is a China-centric project with the flow of investment comes from China causing debt trap. In comparison the IMEC is a project based on cooperation and increases the scope of alignment of shared interest among its members giving ample opportunities to them to join hand in many other projects like to build a pipeline for the flow of clean hydrogen in the near future. With IMEC being vital, its success hinges on adept diplomacy and the aligned interests of participating countries; while paying attention to lesson learned from China's BRI.
Conclusion
With growing geo-political competition between the US and China, as it launched the IMEC during recent G20 Summit in Delhi, such development has caused worry in China, but didn't received a backing from Turkey who also launched an alternative to the IMEC. The road ahead is full of challenges and prospects for like-minded countries to come together and nations like China to look for means to remain relevant and secure projects like BRI to achieve its Chinese Dream 2049. However, IMEC is promising to the developing countries and partnered nations, which will benefits all its members unlike China which largely benefitted China and has caused worry and trouble for its partnered nations.
Global Formulations to Create Entrepreneurial Nations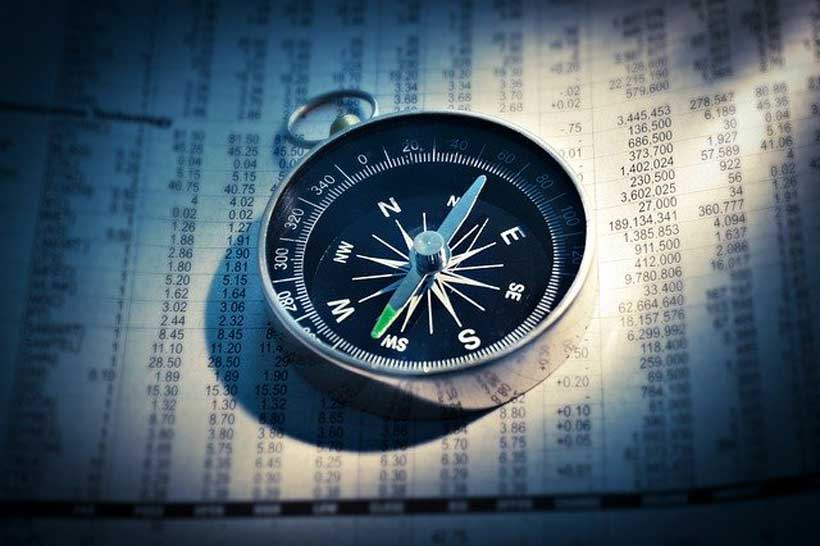 Prolonged economic struggles of the new emerging world are now showing visible gaps in competency levels. Small numbers of countries are trying their best to apply global formulation and become entrepreneurial nations. The vibrancy of "National Mobilization of Entrepreneurialism" can create new economic survival solutions and help the national citizenry create grassroots prosperity.
In search of economic warriors and widely open to global debates and challenges, this is not an academic study but an entrepreneurial response to an entrepreneurial challenge. Henceforth, why is this bold, profoundly constructive narrative inviting collaborative interactions with immediately deployable pragmatic large-scale solutions? Race car drivers need different tracks, tires, and types of cars; let us distinguish between taxi stands and Uber lineups. The entrepreneurial economy is another economy. Allow the entrepreneurial narrative to be decipherable.
The global landscapes: The facts remain that economic development without entrepreneurialism is economic destruction. Political power without economic power is just another circus act. The economic power without balanced mindsets is just another crypto scheme. The dreams of victory without any real value-creation productivity are only election nightmares. Increasing the debt ceiling is not an economic success but a grand economic failure. Abandoning citizenry unable to face global age competitiveness is a mega political disaster. Inabilities to categorize and digitize high-potential SMEs are gigantic economic development failures.
All global economic developments are globally exposed: Mindset imbalances are visible on LinkedIn across Western and emerging economies. The Mindset Hypothesis balances the skilled and educated job seeker mindsets and entrepreneurial risk-taking job creator mindsets. Job seekers build organizations, and job creators start such organizations in the first place. Both mindset balances is a victory; otherwise, what is already visible is a big defeat.
Nevertheless, failing to understand the 'mindset hypothesis,' the difference between the job seeker and job creator mindsets is the first step to getting eliminated from any serious dialogue on the subject of SME economic recovery. Failing to articulate the 'national mobilization of entrepreneurialism' is the second step to getting eliminated from any economic development activity as a whole—more on Google.
This is already a proven fact and a fundamental failure of banking and governments with their compulsory irrelevant forms and pre-determined measurement of just "small' as a pre-declared one-size-fits-all answer to all SME issues. Study the greatest global error of economic thinking.
Morticians are happily burying identical coffins in rows; Gardners are perplexed by how many different buds can make how many interestingly different blossoms. SME growth demands strict eliminations of the mortician mindsets but the Gardner. Application of the Mindset Hypothesis is a mandatory procedure.
Is there any financial wisdom left regarding SME culture? Like an aviary surrounded by its mystery, the SME sectors struggle very hard only to blossom further not by 'special rules binders' but by mysterious DNA ways. There is no single master rule, reference, guideline, business plan, formula, blueprint, or book explaining why one of them suddenly could become the largest-ever project for the nation. Entrepreneurialism resides in gravity-defying, breaking-all rules, super high-speed turns, and by chance of decisions unfolding while juggling risk management, and this is where the economic models meet real value creation growth. The last 1000 entrepreneurs who created the life-altering global game-changing economic behaviorism that already has brought our civilization where we stand today, and what we must prove to show how much we understand their 'entrepreneurial mysticism.' Study the brief history of SMEs
No further proof is required if over a million entrepreneurs have already created over a million original small and medium businesses, and each has grown into creating over a million jobs. Why the lingering fear of identifying at least one Nobel Prize Winner in Economics, whoever built one such creation?
Like a broom, the economy sweeps and collects the dust and debris from the tactical entrepreneurial battlefields. Sometimes, when brilliant, risky notions are being tested, ideas tossed like bone-china porcelain flying around get smashed and create debris; later, they are swept by economic brooms and carefully labeled and jarred as relics for latter-day prophesies. It is an open challenge to economic thinking to come out and define 'entrepreneurialism' and why it is such a forbidden land for academia and their economic numbering games.
Was America controlled by economists of the day, or did the national citizenry go wild on business ideas, deploy available natural resources, and apply national mobilization of entrepreneurialism? Study how America, in the absence of economists, became the first and biggest entrepreneurial nation by creating an ocean of SMEs 100 years ago. What a miracle China performed three decades ago, with seas of SMEs now leading globally on all industrial fronts. Observe how India is advancing with the SME revolution, and Indonesia is progressing in the entrepreneurial race.
The entrepreneurial expansions: There are some 50 nations and many powerful trading blocks, all figuring out how to harness the "Entrepreneurial Mysticism" no university in the world could ever fathom and create a magic pill or produce a series of binders to replicate an original entrepreneurial idea. How fast are the 'population-rich-nations overtaking the knowledge-rich-nations'? Study how, with 500 million new entrepreneurs in China and India alone, plus a billion SMEs in Asia, this global advancement of such economic forces may suck the oxygen of the Western economies in one single afternoon. Where is the 'preparedness'?
In search of global formulas to create entrepreneurial nations: Beware; all this requires intense work for many years and decades. Just like spelling a long word like entrepreneurialism does not make one instantly an entrepreneur, a crash course in university on 'small and medium enterprises' does not make one suddenly a master of the craft. To play in the big leagues as a significant authority in the national economy, mastery of 'national mobilization of entrepreneurialism' is mandatory. These are not economic numbering games but real economic development wars in progress. At ease Soldier
Creating new enterprises: If access to finance may be considered a 'nest,' it is always the 'egg' and hatchery, where all the powers of "Entrepreneurial Mysticism" are hidden. The financial world suited and armed with degrees and over-joyed with creating access to finance but with little or no skills to measure the hatching of the free-range eggs, the sudden emergence of SMEs of our times, in the wild, urban-suburban, close and far, and further away, mini, micro, small enterprise ideas, all by unknown folks, all over the world. How Can Entrepreneurialism Save The World? Special Report – Listen to Audio…
Nevertheless, they must know deeply why and where these eggs come from, where and when and why they are laid, by whom and for what specific motivation at what sacrifice, and what will happen when they are finally hatched. Why does each such egg always start with a unique song and a new tempo, all in different colors and conditions? How the chick grows into a big bird, from cock to ostrich or giant roc.
Is your economy in some trouble? It only takes a day on LinkedIn to check all the top-to-down economic development teams already mandated to foster growth; their detailed profiles speak volumes about mindsets and their direct and indirect experiences on the development of entrepreneurial economies, and if, for some reason, or why, they simply cannot. Most importantly, why are countries still stuck exactly where they started decades ago despite all the available options?
Well, there is a reason why ballerinas do not train Sumo wrestlers, or frequent flyers are never found in the cockpit flying jumbo planes crossing the Atlantic. When architects draw skyscrapers, they are outstanding renderings, as it takes a team of experts on skyscraper building to deliver a new city skyline. If we allow only architects to play around with construction, 50% of skyscrapers will collapse. Jumbos will fall off the sky if they are in the hands of frequent flyers. Sumo wrestlers will be doing Swan Lake if trained by ballerinas. Balancing acts of economics is a highly urgent and very specialized area. The sooner you learn, the sooner you save economies.
Critical analysis: When did your departments last debate such narratives because of the popular annual repeated SME Weeks and plastic award nights or training a busload of SMEs brought us a decade behind? At this rate, it will only take a century to reach a national mobilization stage. Missing grand economic opportunities, for this reason alone, the identification, classification, and digitization of high-potential SME sectors are still not completed after a decade except for only a few nations.
THE 4B FACTOR: Globally, a billion displaced, a billion replaced, a billion misplaced, a billion on hunger watch. If you hear the distant drumming of your restless citizenry marching, an urgent call for solutions is needed. How to create a high-wage & low-tax economy with a real value-creation economy based on real productivity, performance, and profitability
So, how do you advance to the next stage? Here is the formula, openly share it
JOB-SEEKER MINDSET + JOB-CREATOR MINDSET =
ENTREPRENEURIAL ECONOMIC DEVELOPMENT =
ENTREPRENEURIAL ECONOMY
The Worldwide Narrative of Expothon: Mastery of new entrepreneurial economic thinking is a new revolution in SME Mobilization. Expothon has been sharing information weekly with some 2000 senior officials at the Cabinet level in around 100 countries for the last 50 to 100 weeks. Soon, a global high-level virtual event series will further advance the agenda; in planning are debates to clarify and table turnkey mobilization options in the coming months. We are constantly adding new talents. Study more on Google.
Open challenge to current economic development models: If it takes ten days to firm up policies to start an SME sector digitization program. It takes 100 days to mobilize and place 1,000 to 50,000 SMEs on digital platforms. It takes 1000 days to bounce in national economic development and global export activities. So, at what speed are the current SME uplifts moving?
Test your imagination: If 10% to 50% of your high-potential SMEs were identified, classified, and digitized for up-skilling exporters and re-skilling manufacturers. Imagine if 10% to 50% could add 10% to 50% growth. Imagine what would happen when you only started with 10,000 SMEs; now imagine if you had 100,000 SMEs on National Mobilization of Entrepreneurialism. This will be the largest group creating economic progress, causing global shock waves. The answer is hidden, why it was never explored, and why it was never executed. Expothon repeatedly communicated with the top economic leadership of over 100 countries during the last many years.
What are the immediate critically missing links in your departments? What levels of rapid-fire training should be included amongst the economic frontline teams, and what national agenda needs streaming to create national mobilization of SME entrepreneurialism? What will your regions do to make new armies of entrepreneurs and nationally mobilize SMEs? Where and when is your next national debate on these hot topics, and most importantly, when will the deep planning start? Study more on Google; the rest is easy.
Uniqlo vs. Indonesia: A Battle of Bargaining Power Position
In negotiations, bargaining power is the capacity to exert influence or negotiate. A country or multinational corporation (MNC) has a stronger position than others in certain circumstances. The ability of a country to control market access and provide additional incentives to encourage market participation are just two of the many factors that influence a country's strong bargaining position. A country's position in the value chain, economic development, labor, and ties to major corporations are just a few factors that can affect its bargaining power in the context of global production networks. Doz & Prahalad (1980), note that product differentiation, economies of scale, and technology influence the bargaining leverage of multinational corporations.
The parent company of Uniqlo fashion retail, Fast Retailing Co., Ltd., is headquartered in Yamaguchi Prefecture, Japan. In another study by Coe & Yeung (2015) on global production networks, they see that a fashion retail company controls a global production system by collaborating with partners who supply finalized products according to product specifications requested by export-oriented nations. In addition, the finished products are distributed and marketed with strong trademarks and access to large consumer markets, such as shopping center outlets and online retail. Uniqlo is taking measures to establish partnerships with countries in various regions of the globe, including the Asian region. Uniqlo's expansion in the Asian region is a manifestation of the company's economic interest in broadening the scope of product marketing, increasing competitiveness by prioritizing innovation, and establishing a variety of facilities that cater to the requirements of consumers. Under PT Fast Retailing Indonesia, Uniqlo continues to expand in Indonesia.
Merit comparison between Indonesia and Uniqlo
With a population of 278 million, Indonesia has a large and expanding labor force that can encourage the acceleration of production in the Indonesian garment or apparel industry. In addition to its large and productive workforce, one of Uniqlo's primary advantages is its low labor costs. It is not surprising to see that the Uniqlo brand has collaborated with 17 apparel supplier partners and retail center outlets in Indonesia. The domestic market in Indonesia can also be advantageous for Uniqlo, as the country's high population will continue to generate demand for clothing.
Considering product differentiation, economies of scale, and technology, Uniqlo has a superior bargaining position. Based on Yuan (2023) research, by cultivating a strong "comfort and simplicity" brand image and actively collaborating with other brands, Uniqlo is able to increase its bargaining power. These strategies have helped Uniqlo achieve success in the fashion industry, increase its capacity to attract and retain customers, and distinguish its products from those of its competitors. According to Bisnis.com (2023), Uniqlo has also achieved economic success in the fashion industry, with a total net profit of IDR 83,2 trillion. By signing an agreement with the International Labor Organization (ILO), Uniqlo enhances its relationship of trust with its production partners and promotes the well-being of workers. Furthermore, Alexandra Santiago (2021), through YCP Soliadiance, reveals that Uniqlo also owns software for supply chain management called Global One (G1) SCM System, which it requires all of its suppliers to implement, and that this digitalization can enhance production planning and reduce production lead times.
Uniqlo's bargaining position is strengthened in the negotiation process because the company has a great deal to offer Indonesia. For instance, PT Fast Retailing, the parent company of Uniqlo, signed a cooperation agreement with the International Labour Organization (ILO) to promote employment and social protection in Indonesia, funding the program with $1.8 million. One of the goals of this program is to ensure the minimum wage, assist workers in this industry in regaining employment, and enhance their abilities and skills. Uniqlo also collaborates with BUMN to support the development of Indonesia's renewable energy sector by procuring Renewable Energy Certificates (RECs). In 2019, Uniqlo became the first fashion retailer in Indonesia to use renewable energy from the Geothermal Power Plant (PLTP) in Kamojang, West Java, by signing a Renewable Energy Certificate Sale and Purchase Cooperation agreement with PLN. Based on Antaranews.com (2023), Uniqlo facilitates Indonesian small and medium enterprises (SMEs) by providing SME training and marketing curated products through the "Neighborhood Collaboration" program, so that local Indonesian products are better known.
The outcome?
PT Fast Retailing Indonesia has a greater bargaining position than Indonesia. Indonesia's bargaining position is quite weak due to the fact that it offers only a ready-to-work population and personnel resources, with no other bolstering factors. The garment industry in Indonesia still faces a number of issues, ranging from the need to import raw materials, which drives up production costs, to labor demonstrations demanding wage increases. This has caused many businesses to relocate to inexpensive nations, such as Vietnam. Indonesia must address its deficiencies create a more business-friendly regulatory environment because a nation's bargaining position will be enhanced if it meets the requirements of the Global Production Network's major corporations. If Indonesia has everything required by multinational corporations, it is not inconceivable that many companies from diverse industrial sectors will build facilities in Indonesia.
Overall, both Indonesia and Uniqlo benefit from their respective bargaining positions. Uniqlo provides a variety of benefits to Indonesia, including the protection of labor in production partner companies, the use of Indonesian renewable energy in its production to support the sector, and the promotion of small and medium-sized enterprises (SMEs) through training and the marketing of its products through the Neighborhood Collaboration program. By assisting the SME sector and promoting the use of renewable energy in its partner countries, Indonesia also benefits Uniqlo in terms of human resources that support accelerated production and a positive corporate image. Indonesia can make improvements to increase its competitiveness and attract multinational corporations to produce there.
There are a number of advantages to the presence of multinational corporations in a country, including the following: the presence of multinational corporations in a country can facilitate the creation of new jobs and reduce unemployment rates in the country; there is an increase in expertise for the workforce in a country as a result of the transfer of new technology and management systems, which are unquestionably more effective; and the presence of multinational corporations in a country can i) improve the quality of life in the country; ii) promote economic development.