70% of 10-Year-Olds now in Learning Poverty, Unable to Read and Understand a Simple Text
As a result of the worst shock to education and learning in recorded history, learning poverty has increased by a third in low- and middle-income countries, with an estimated 70% of 10-year-olds unable to understand a simple written text, according to a new report published today by the World Bank, UNESCO, UNICEF, UK government Foreign Commonwealth and Development Office (FCDO), USAID, and the Bill & Melinda Gates Foundation. This rate was 57% before the pandemic, but now the learning crisis has deepened.This generation of students now risks losing $21 trillion in potential lifetime earnings in present value, or the equivalent of 17% of today's global GDP, up from the $17 trillion estimated in 2021.
The State of Global Learning Poverty: 2022 Update report shows that prolonged school closures, poor mitigation effectiveness, and household-income shocks had the biggest impact on learning poverty in Latin America and the Caribbean (LAC), with a predicted 80% of children at the end-of-primary-school-age now unable to understand a simple written text, up from around 50% pre-pandemic. The next-largest increase is in South Asia, where predictions put at 78% the share of children that lack minimum literacy proficiency, up from 60% pre-pandemic. Emerging data measuring actual learning levels of children in reopened school systems around the world corroborate the predictions of large learning losses. In Sub-Saharan Africa (SSA), increases in learning poverty were smaller, as school closures in this region typically lasted only a few months, but stand now at an extremely high 89%. In all other regions, simulations show increases in learning poverty.
The report also shows that even before COVID-19, the global learning crisis was deeper than previously thought. The global average pre-pandemic learning poverty rate, previously estimated at 53% for 2015, was even higher – with updated and revised data revealing that 57% of 10-year-olds in low- and middle-income countries were not able to read and understand a simple text, the measure for learning poverty. In regions, such as LAC and SSA, in which temporally comparable data is available, the report notes that learning poverty has remained stagnant in this period. This highlights that returning to the pre-COVID status quo will not secure the future of the world's children – a vigorous learning recovery and acceleration is needed.
Prolonged school closures and unequal mitigation strategies have worsened learning inequality among children. Evidence is mounting that children from lower socioeconomic backgrounds and other disadvantaged groups are suffering larger learning losses. Children with the most fragile grasp of foundational literacy before the closures are most likely to have suffered larger learning losses. Without strong foundational skills, children are unlikely to acquire the technical and higher-order skills needed to thrive in increasingly demanding labor markets and more complex societies.
The need for sustained commitment at all levels of society
The new World Bank, UNESCO, UNICEF, FCDO, USAID, and the Bill & Melinda Gates Foundation report emphasizes that learning recovery and acceleration requires sustained national political commitment, from the highest political levels to all members of society. Turning the tide against the longer-term learning crisis will require national coalitions for learning recovery – coalitions that include families, educators, civil society, the business community, and other ministries beyond the education ministry. Commitment needs to be further translated into concrete action at the national and sub-national levels, with better assessment of learning to fill the vast data gaps, clear targets for progress, and evidence-based plans for learning recovery and acceleration.
Given the scale of the challenges and scarcity of resources, countries need to concentrate their efforts on the most cost-effective approaches to tackle learning poverty.
The RAPID framework offers a menu of evidence-based interventions that education systems can implement to help children recover lost learning, and to accelerate long-term progress in foundational learning. Governments must make sure that education systems:
Reach every child and keep them in school
Assess learning levels regularly
Prioritize teaching the fundamentals
Increase the efficiency of instruction, including through catch-up learning
Develop psychosocial health and well-being.
These interventions must be implemented as part of a national learning recovery program that can also serve as a springboard for building more effective, equitable, and resilient education systems. To lead to broad, sustained change, the program will need to be accompanied by much-needed systemic strengthening. This is critical to closing learning gaps as much as possible by 2030 to ensure that all children and youth have the opportunity to shape the bright futures they deserve.
Partner quotes:
World Bank:
Jaime Saavedra, Global Director for Education, World Bank: "COVID-19 has devastated learning around the world, dramatically increasing the number of children living in Learning Poverty. With 7 in 10 of today's 10-year-olds in low- and middle-income countries now unable to read a simple text, political leaders and society must swiftly move to recover this generation's future by ensuring learning recovery strategies and investments. The World Bank is committed to supporting countries during these challenging times. Together, we can build forward better more equitable, effective, and resilient education. We owe it not only to the children and youth of this generation, but to ourselves – in their minds rests our future."
FCDO:
Alicia Herbert OBE, Director Education, Gender and Equality and Gender Envoy, FCDO: "This important document helps us to better understand where we are on education globally, and how we can ensure that all children are supported to get on track to achieve 12 years of quality education. The report shows what we feared. Even fewer children are now able to access a quality education, due to the impact of COVID-19 and school closures globally, especially the most marginalised. An estimated 7 in 10 of all children in low- and middle-income countries cannot read a simple text with comprehension by age 10. This is unacceptable. We must come together to pay attention and to act, so that all children can get back to school and learn."
Bill & Melinda Gates Foundation:
Dr. Benjamin Piper, Director of Global Education, Bill & Melinda Gates Foundation: "I want readers of this report to have at least two responses. The first is profound sadness at the magnitude of the learning crisis. The learning poverty data highlights the shocking inequality that persists in learning outcomes, with 87% of children in Africa unable to read and understand a simple text. This data was collected before the COVID-19 pandemic, but the new simulations suggest this has increased to 89%. This is sad, but it's also wrong. The second is that we have solutions that can work at scale and in government systems. Committing to substantial learning recovery programs is a start, but the composition of those programs matter: measure learning outcomes, but also invest in improving instruction through structured pedagogy or teaching at the right level interventions while increasing instructional time. Countries that do this have a real opportunity not only to recover learning lost due to COVID-19, but to make significant progress to reduce learning poverty by 2030."
UNESCO:
Stefania Giannini, UNESCO Assistant-Director General for Education: "These estimates ring the alarm louder than ever on the urgency to prioritize education in recovery plans and beyond. We must invest in holistic and transformative policies that act on the multiple causes of the learning crisis, mobilize the international community, and put in place all the conditions to ensure that no child falls behind. The Transforming Education Pre-Summit, from June 28 to 30 at UNESCO headquarters in Paris, and the Transforming Education Summit, on 19 September in New York, are our opportunity to set learning on the right tracks and fulfill the SDG4 promise to ensure quality education and lifelong learning opportunities for all."
UNICEF:
Robert Jenkins, UNICEF Global Director of Education: "Getting children back into the classroom is just the first step – but if we stop there, we will rob millions of children of the chance to reach their full potential. Every child has a right not only to be in school, but to learn in school, acquiring the basic skills that are the foundation for higher learning and higher income levels someday – in turn supporting equitable development and sustainable growth. We need to reach every child, in every situation. We need to assess their learning level and help them master the basics, so they can move ahead as confident learners. And especially for children living through conflicts and crises, we need to support children's learning by making sure they have the psychosocial support they need. We can't let children's learning become yet another casualty of the COVID-19 pandemic."
USAID:
LeAnna Marr, Acting Deputy Assistant Administrator, Bureau for Development, Democracy, and Innovation, Center for Education, USAID: "The State of Global Learning Poverty is an urgent call for commitment. Recovering from this massive shock will require all of us – governments, families, educators, civil society, and the private sector – to double our efforts to ensure every child is supported to return to school and catch up on learning. In the wake of the worst shock to education and learning in a century, USAID is committed to continuing our support to the recovery and transformation of education to ensure all children and youth are able to return to safe and quality learning. USAID will continue to build on our investments and lead globally in foundational learning, strengthening resilience in education systems, and equipping the next generation with the skills needed for lifelong success."
In conversation with Manasi Gupta about Hues of the Mind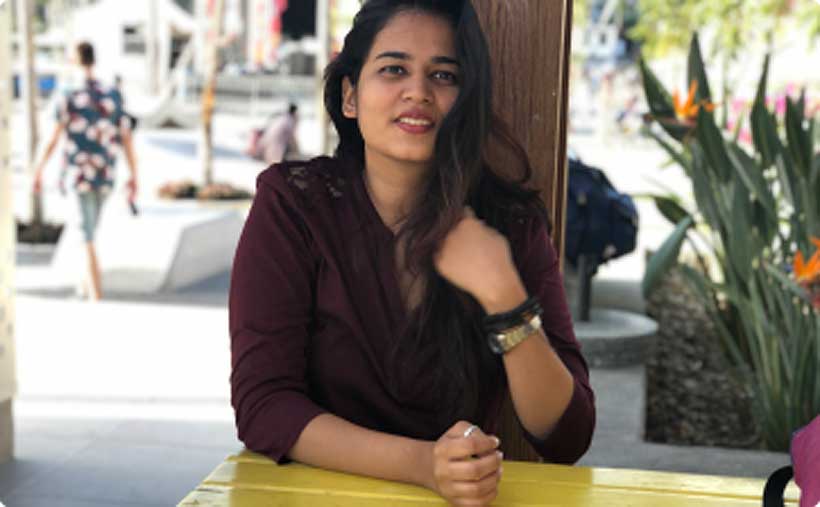 Manasi Gupta is a social entrepreneur and an engineer by profession. At the age of nineteen, she founded Huesofthemind, a nonprofit organisation to provide mental health services which have impacted 50,000 beneficiaries with its initiatives. She is a mental health advocate and wants to make mental health resources more accessible, affordable, and available.
She often reiterates the importance of taking care of oneself and encourages mental wellbeing through her workshops, delivering 50+ talks worldwide at the University of Nairobi, Delhi University, and NIFT Mumbai, to name a few. She is also a published author of the book, Hues of You, which raised funds for mental health resources.
She has been conferred nationally for her team's efforts by the former Health Secretary of India and interviewed by The Times of India. She will be representing India in the upcoming One Young World Summit and is one of the 28 Applicants to receive 100% scholarship from 50,000 applicants worldwide.
What has the overall impact of your work been like?
More than ten thousand beneficiaries have directly been impacted by our workshops, conferences, and events. These beneficiaries are of varying age groups, ranging from eight-year-olds to thirty-year-olds. These sharing spaces have been in different locations, ranging from India to the United States of America, Nepal, South Korea and more.
We raise awareness on our social media platforms, which have witnessed more than a hundred collaborations for content, campaigns, and live social media events. Our social media platforms on Instagram, Linkedin, and Twitter have a cumulative reach of an average of five thousand users virtually.
Other than that, our multiple initiatives have impacted more than ten thousand users and subscribers. Our newsletter HuesLetter has had nearly forty successful editions, reaching more than a thousand subscribers. Huesofthemind's podcasts in Hindi and English have reached more than a thousand listeners. Our virtual repository that helps people connect with professional help has received an average of a thousand users per month since its inception in June.
Our team has also been interviewed by The Times of India, the National newspaper of India, and by AIESEC, the world's largest youth-run organization, thereby inspiring thousands more.
Hence, we've nearly impacted close to fifty thousand beneficiaries worldwide.
What other projects do you plan to undertake in the near future?
Educating, engaging and empowering communities, especially the youth, is crucial. Access to affordable healthcare services is a right of every human being, and awareness is the primary step in receiving the right healthcare services. Non-judgemental sharing spaces, focused on expression, are crucial to mental well-being. My mission is to foster these spaces with the funding I receive in the program.
I have seen a dire lack of education when it comes to mental health, thereby contributing to the stigma around it. I also believe that technology can significantly elevate the depth and breadth of the impact one can have. HuesEd by Huesofthemind is an interactive interface that would help shed light on the various aspects of knowledge in the realm of psychology & mental health education. This interface would inspire our audiences to know more about common misconceptions and hardly known yet essential concepts that require more awareness, given their gravitas
What is your illustrated book all about?
We published our illustrated book, Hues of You in June 2021. Our team has worked relentlessly to create this wholesome coffee table book. The proceeds we receive go towards making therapy more and more accessible to everyone around us.
Sharing is cathartic
Carrying this vision forward, we, at Huesofthemind, crafted a book with research-backed articles, self-help resources, our journeys- in prose and poetry & so much more.
People have found our spaces 'life changing', which has motivated our team to empower many more lives. I firmly believe that we are glistening with the potential to brighten our lives and those of others.
Which all conferences have you attended so far? Any advice for people who want to attend more conferences?
HPAIR
Forbes
AIESEC International
ECOSOC Youth Forum
One Young World
For me, the key values that really shine in any individual & their respective work are,
Authenticity, passion & courage.
Any specific programs or fellowships you are planning to join in the near future?
Not at the moment
Anything else you would like to share?
Access to the correct information regarding healthcare services is a right of every human being. My vision is to make that come true. Awareness is the primary step in receiving the right healthcare services.
The presence of misinformation is a challenge that our present world faces, and access to educational resources from reliable sources can help combat that. I also truly believe that the inclusion of education in the curriculum with the help of a top-down approach involving changes in public policy can support this vision come true. I have seen a dire lack of education when it comes to mental health, thereby contributing to the staggering stigma around it. Education can assist an individual in being more aware, informed, and thereby help them make the right decisions.
Along with physical health, access to mental health resources and services should not be a luxury. I also believe that technology can significantly elevate the depth and breadth of the impact one can have. This idea involves the use of wearable devices to track vital information and ideas to improve the overall wellbeing of a person.
Ups And Downs of Women's Property Rights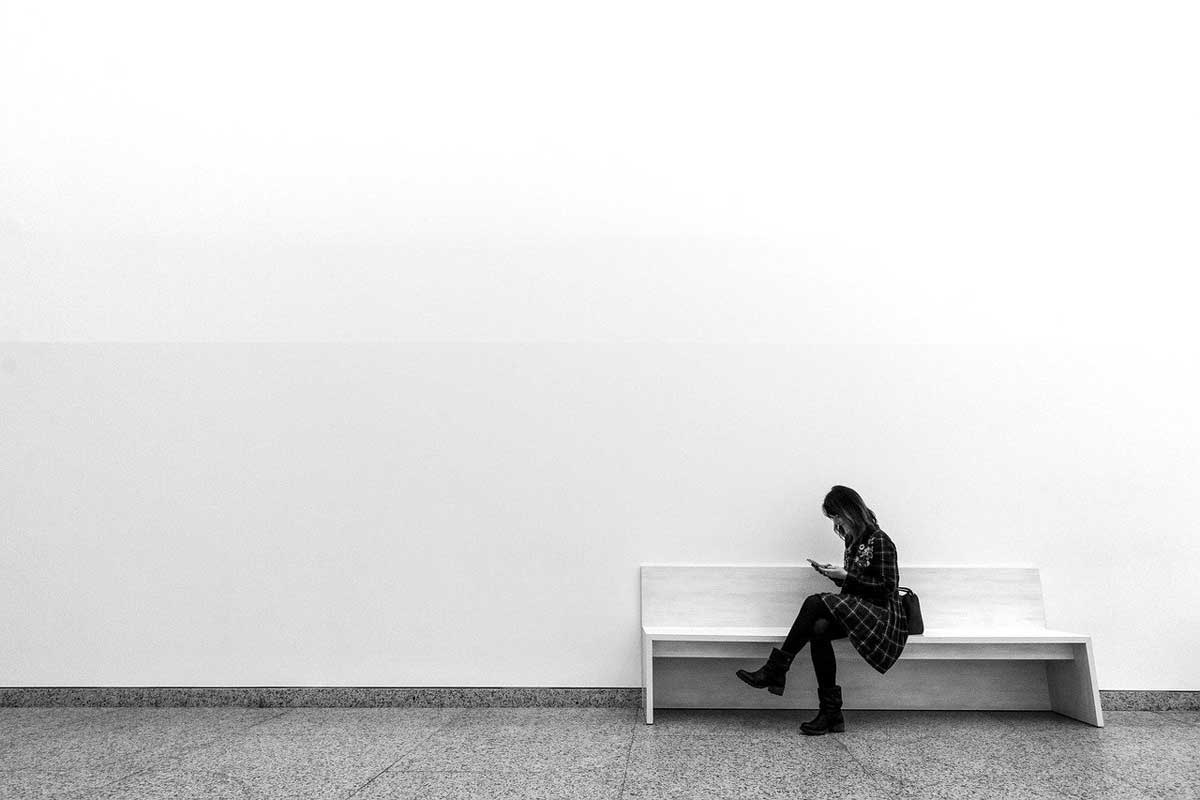 In the English speaking world during the first part of the 19th century, women were considered either too frivolous or even weak-minded to be entrusted with their inherited wealth, control of which transferred to the husbands upon marriage.
It wasn't until the 1848 Married Women's Property Act was passed by New York State that women got the right to keep their own wages and to own property in their own name. Some other states began to pass their own acts along the same lines and by 1900 all of them had done so.
Across the Atlantic in England, the Married Women's Property Act of 1870 allowed them to keep earned and inherited property. This was later superseded by the broader 1882 Act which also served as a model for British territories abroad.
Again, it might surprise people to learn that until the mid-1970s financial institutions like banks routinely denied married women in the U.S. loans or credit cards in their own name. The Equal Credit Opportunity Act, signed by Gerald Ford into law in 1974, finally put an end to this kind of discrimination.
Beware however, that women's rights have had ups and downs throughout history. As an example, consider Ancient Egypt where women enjoyed a legal status of equality with men. They retained their property even after marriage, and property jointly acquired with husbands belonged one-third to the wife. They could dispense with their wealth as they wished.
An example is the will of Naunakht (Writings from Ancient Egypt by Toby Wilkinson – Penguin Classics) drawn up in the third year of the reign of Ramses V. Thus it has been dated with precision to 1147 B.C. She had fourteen witnesses signifying the importance of a will and perhaps also to preclude any contesting of it.
Naunakht married twice, first a scribe and then a tomb workman named Khaemnun. No children from the first marriage but four boys and four girls from the second. Naunakht makes it quite clear she wants to dispossess three of her children and leave her property to the five who have looked after her in her old age. However, she cannot prevent the three she disinherits from inheriting their father's property.
About a year after the will was made, the whole family had to appear before a court for a second legal hearing to confirm that they would respect the terms of the will.
In her declaration, she lists those to whom she has left her property and in one case additional gifts of a bronze washing bowl and ten sacks of emmer. She also lists the disinherited ones, noting that "they shall not share in the division of my one-third, but they shall share in the two-thirds of their father."
Anyone going back on the agreement would be subject to a hundred blows and be deprived of the property. Contesting wills was clearly hazardous.
As for the rights of women, consider the millennia it has taken to get us in the West to where the Egyptians were with regard to women's property rights.
A Glimpse of The Middle Class in Ancient Egypt and its Lesson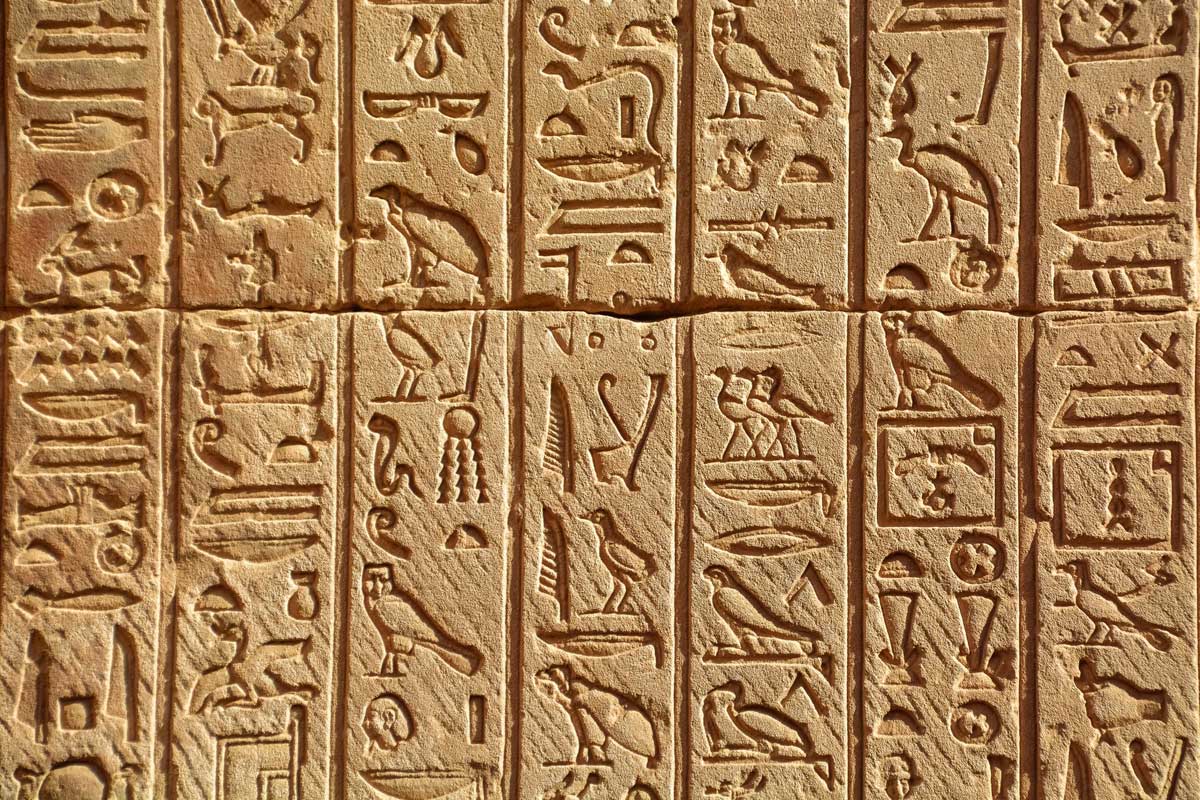 It is a tidy fact that history is written not of the common people and their circumstances but of the rulers, their families, their intrigues, their courtiers … and nobles and their intrigues; in short, the squables of those who rule us and the machinations in pursuit of even more power … also in consequence, wealth.
So an encounter with the life of a middle class minor official ("Writings from Ancient Egypt" by Toby Wilkinson, Penguin Classics) and his vicissitudes from the mundane to the important — as when he addresses his superiors — affords an eye opener if only to the extent that life goes on as much the same whether now or in Egypt around 1147 B.C. Three thousand years and human behavior remains human behavior.
Heqanakht, the official, was obliged to travel frequently in connection with his duties and he writes to Merisu, his steward, on matters like the proper cultivation of his land, rental agreements, quality of grain, and finally on matters connected with his household.
One can imagine the toilers of the Nile wetlands working incredibly hard to coax out a crop of which a portion was paid to the landowner as rent. Each step required exertion as feet sank into the wet mud. The practice of paying landowners a portion of the crop still prevails and in the US midwest it is commonly a third. On the other hand, if the soil is particularly rich as in Indiana, the tenant might be willing to pay more.
Our friend Heqanakht also has other concerns: his wife has complaints about being bullied by Senen, the new housemaid. If Heqanakht is hectoring in tone, irritable and bossy, often including terms like 'Watch out' or 'Don't ignore it', he appears to have a tender side in his regard for his mother, Ipi, and his clear fondness for his son Sneferu, his 'pride and joy.'
The extended family in his care is reminiscent of Asian families to this day, particularly on the Indian subcontinent, and the resident mother-in-law is still around even in the West if she hasn't been shunted to an old folks home.
In another letter, Heqanakht writes to his immediate superior, the Overseer of Lower Egypt. The tone here is altogether different. He opens the missive with the words, 'Your condition is life itself, a million times. May … all the gods act for you … sweeten your heart greatly with life and an old age'. He addresses him as 'Your Honor — Life, Prosperity, Health' and adds the very same well-wishing three words every time he refers to him in the letter.
To Merisu he says, 'Greetings to my mother Ipi a thousand times, a million times.' About his son Sneferu .. 'Now didn't I say that Sneferu, my pride and joy, a thousand times, a million times. Watch out for Anubis and Sneferu. You live by them and die by them.'
'Have that housemaid, Senen, thrown out of any house — see to it — on whatever day Subathor (the messenger) reaches you … act: You are the one who lets her do bad things to my wife. Look, how have I made it distressful for you? What did she do against you to make you hate her?'
'And have a letter brought explaining what is collected from those debts of Perhaa. See to it. Don't ignore it.'
Business must go on and life goes on with its attendant problems. Have things changed much?