Hydrogen heads home to challenge oil and gas as local energy supply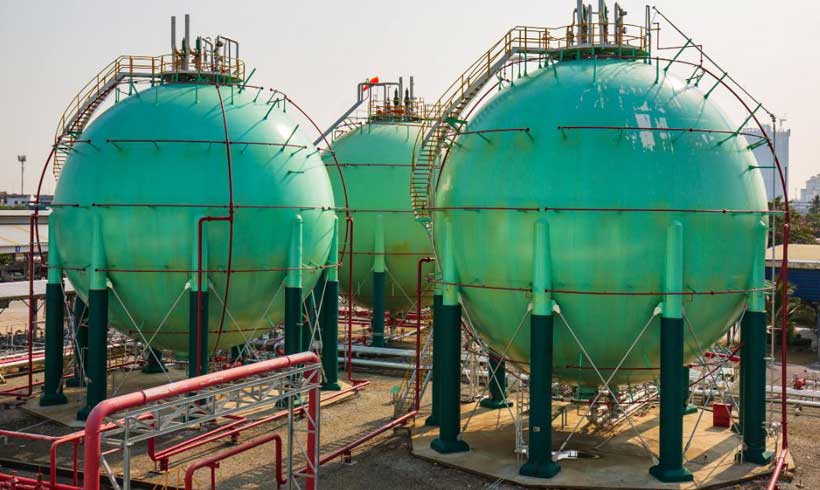 by Tom Cassauwers
Hydrogen is carving out its place in the world of renewable energy. Regional developments like hydrogen valleys and hydrogen islands are serving as blueprints for larger ecosystems to produce and consume this versatile fuel locally.
The Northern Netherlands region used to be prime gas country. One of the largest gas fields in the world was found underfoot in Groningen province. Gas extraction from the territory helped bankroll the Netherlands for decades. But times are changing.
'Gas production is winding down,' said Jochem Durenkamp, hydrogen project manager at New Energy Coalition. 'Which would mean the north would lose many jobs. Hydrogen turned out to be a perfect replacement.'
With gas extraction and related jobs coming to an end, these northern regions are seeking alternatives. Furthermore, shifts in the soil from drilling for gas are causing minor earthquakes, with 72 registered in 2021 alone. This has significant economic repercussions, particularly when it damages houses in the area. As much as €1.2 billion has been paid out in compensation for earthquake damage since 1991.
The Northern Netherlands region is setting out to become a so-called "Hydrogen Valley". The HEAVENN project, coordinated by the New Energy Coalition, is at the helm. The region is tapping European support to develop the infrastructure necessary to adopt green hydrogen as a locally produced energy supply.
The European Union has an eventual target of 100 of these hydrogen valleys. Currently there are 23 in Europe at various stages of development, with the ambition to double this total by 2025. Dozens of projects have commenced all over Europe and in 20 countries worldwide, in a rapidly evolving clean energy investment trend worth billions. Follow the link for a map of hydrogen valleys.
The strategy is to provide a regional economic impetus while also fighting the main driver of climate change, the burning of fossil fuels. Eventually, when enough regions emerge, they will join up to create a wide-scale hydrogen-based economy founded on a clean, secure energy supply.
Green hydrogen
The Northern Netherlands is in an ideal position to take advantage of the hydrogen opportunity. Located close to the rapidly expanding offshore wind farms of the North Sea, it has a direct line of renewable energy to manufacture green hydrogen. On top of that, the previous gas exploitation in the region has created a body of knowledge and skills that easily transfers to the production, distribution, storage and consumption of hydrogen in the local economy.
The idea behind hydrogen valleys is to create a self-sufficient hydrogen ecosystem from start to finish. In the case of HEAVENN, that begins by identifying sites where the electrolysis process can be used to separate water into hydrogen and oxygen by use of electricity.
A Hydrogen Valley is a medium-sized area where clean hydrogen is produced locally and consumed by homes, vehicles and industry. The goal is to initiate a hydrogen economy at the community level. Eventually the regional hydrogen valleys will join up to create wider economic zones powered by hydrogen.
When this electricity is derived from renewable sources, like offshore wind in the case of HEAVENN, the hydrogen is considered to be a green energy source. Most usually stored as a gas, this zero-emission energy carrier is used to fuel everyday applications such as in transport, heating and industry.
HEAVENN, for example, invests in projects for hydrogen-based mobility with a number of hydrogen filling points for every kind of hydrogen powered vehicle – from cars to trucks and buses. Hydrogen will also be used to power a datacentre and to heat residential neighbourhoods.
Building energy ecosystems is not easy. 'The project includes thirty partners,' said Durenkamp. 'It's a big challenge to coordinate what they do, but building this ecosystem is key for hydrogen.'
Beyond the partners, the local community is also an important player. 'It's very important that inhabitants are consulted,' said Durenkamp. 'Where before, energy was extracted from underground, it's now very visible in the landscape with wind turbines, solar panels and large electrolysis facilities. Whenever something is done in the project, it's done together with the local inhabitants.'
Clean energy islands
Another region unlocking hydrogen's potential is the Spanish island of Mallorca, which styles itself as a "Hydrogen Island".
'The idea of the project came when CEMEX, a cement manufacturer, announced it would close its plant on Mallorca,' said María Jaén Caparrós. She acts as coordinator of hydrogen innovation at Enagás, the Transmission System Operator of the national gas grid in Spain. 'With hydrogen, we want to re-industrialise the island and decarbonise the Balearic region.'
Known as GREEN HYSLAND, the project will create an ecosystem of hydrogen producers and users across the Mediterranean island. Achieving this will cut down on expensive energy imports and eliminate harmful emissions.
Central to this is an electrolysis plant that produces hydrogen from energy supplied by two newly built solar-power plants. This hydrogen is then used in a range of different applications in the locality. For example, the public transport company of the city of Palma de Mallorca is rolling out hydrogen-powered buses. Another use-case is to power the island's vital ferry port and even to provide energy for a hotel. But community energy needs community support.
Renewable diversification
'It's key to have the support of society,' said Jaén Caparrós. 'Hydrogen is something new for the Balearic Islands. This project will not only promote reindustrialisation based on renewables, but will also provide knowledge, research and innovation. It is a milestone that the Balearic Islands must take advantage of, in order to promote the diversification of the production model with new, stable and quality jobs.'
The second related objective of GREEN HYSLAND is to reduce the emissions from the use of natural gas. They will inject part of the hydrogen into the gas grid, according to Jaén Caparrós. They are compatible sources of energy. 'We will build a hydrogen pipeline to transport it to the injection point,' he said, 'Which we will use to partly decarbonise the natural gas grid.' They plan to commence this phase by the end of 2022.
In this way, hydrogen can be mixed into the existing gas infrastructure used to heat homes, hotels and industry or generate electricity. The resulting blend of gas and green hydrogen has a lower emissions footprint than just using gas by itself, a step toward complete decarbonisation.
Hydrogen blueprints
GREEN HYSLAND even joined up with parties from outside of Europe. 'We are 30 partners from 11 countries including Morocco and Chile,' said Jaén Caparrós. 'They also want to develop green hydrogen ecosystems, and hydrogen valleys have an added value if we can connect with regions inside and outside of Europe,' she said.
'Hydrogen valleys create new jobs, re-industrialise and create new economic activities,' said Jaén Caparrós. 'And on top of that they decarbonise. It serves the entire society.'
Once this infrastructure-building and experimentation phase is complete, the lessons learned will also need to scale up. Both HEAVENN and GREEN HYSLAND want to share what they learn. 'We want to be a blueprint for other regions across the world,' concluded Durenkamp. 'If this project is a success, we want to share it.'
The research in this article was funded by the EU. This article was originally published in Horizon, the EU Research and Innovation Magazine. 
Qatari LNG shipments to Europe will drop
Qatar is sending less of its liquefied natural gas to Europe, where slumping prices have reduced its attractiveness as a destination for the super-chilled fuel, informs Bloomberg.
Less than 18% of Qatar's LNG output has sailed to Europe so far this year, down from 25% in 2022, according to ship-tracking data compiled by Bloomberg. It marks a change from last year, when gas prices soared and sent European leaders on a worldwide search to replace supplies from Russia.
At the time, Energy Minister and CEO of QatarEnergy Saad Al-Kaabi said the company would keep supplying buyers in Europe, even though its long-term contracts had the option to divert as much as 15% of its cargoes to destinations with better prices.
European gas prices have since tumbled to less than €25 ($27) a megawatt hour, a fraction of last year's record, and the self-imposed ban on diversions from Europe no longer stands, Kaabi said at a press conference in Doha.
"The data that made us make certain promises or direct certain quantities to specific markets no longer exist," said Kaabi. "Prices have dropped and quantities are available. There is no problem in the market that existed previously."
Congo oil auction: Perenco is interested, local communities want it out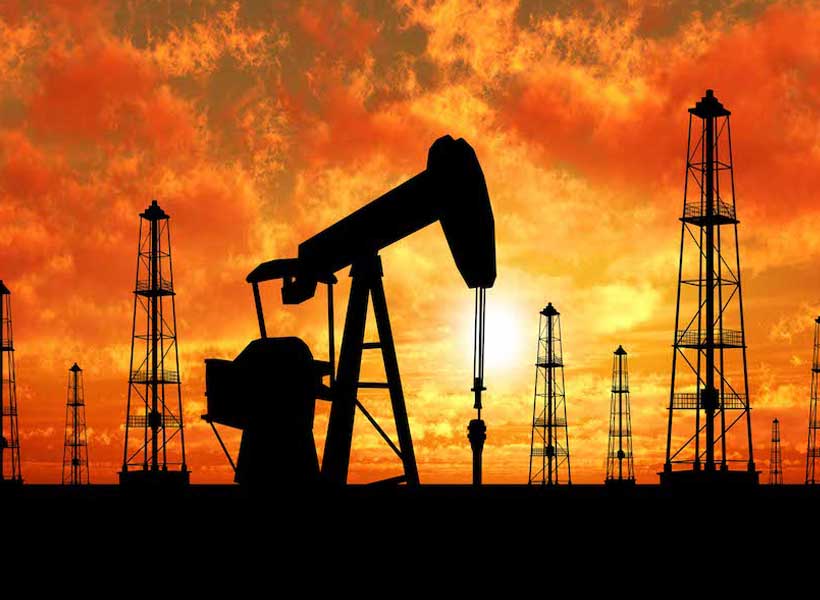 The Anglo-French oil company Perenco has filed expressions of interest in two of the Coastal Basin blocks on offer in the giant oil auction the Democratic Republic of Congo (DRC) launched last July. Oil Minister Didier Budimbu visited the zone last Saturday to inaugurate new Perenco installations. A recent Greenpeace Africa field mission to the Coastal Basin, where the company has been present for nearly a quarter of a century, reveals strong opposition by local communities to any further fossil fuel activity, after years of pollution and abuse.
"No political elite in Kinshasa would accept to live in the oil-drenched ecosystems where Perenco drills, or accept the poverty and intimidation that constitute its legacy," said Patient Muamba, Greenpeace Africa forest campaigner. "The DRC government must listen to its people and block Perenco from bidding to expand its toxic enterprise in the country."
DRC's only operating oil company, Perenco, is currently being sued in France by Friends of the Earth France and Sherpa in order to repair environmental damage. The firm is also being investigated by France's National Financial Prosecutor's office for "corruption of foreign public officials" in Africa. The multinational has a dark record in Gabon, Peru, and Guatemala, and is recently responsible for an oil spill in the UK.
The Congo oil auction has faced a barrage of criticism from Congolese and international scientists and NGOs as a potential cataclysm for human rights, the rule of law, biodiversity and the climate. Although deadlines for submitting expressions of interest have been extended twice, without explanation, it appears to have been shunned by Big Oil so far. Exploration contracts, most of which are to be signed during an election year in DRC, require the immediate payment of juicy signature bonuses.
Last month, just before the announcement of Perenco's expressions of interest, Greenpeace Africa visited the three blocks of the Coastal Basin, a zone rich in mangroves located in the territories of Muanda and Lukula (Kongo-Central province), to talk with fishermen and fisherwomen, farmers, traditional leaders, young people, and local NGOs.
The pernicious impact of the oil industry is felt across the area and opposition among local communities is palpable. It echoes that of communities visited by Greenpeace Africa during three previous field trips since last July to six designated oil blocks in Equateur, Tshuapa, Haut Lomami, and Tanganyika provinces.
Only two days before our arrival, a huge fire broke out in Mangroves National Park, in a storage area for fuel imported from Angola. The Park is an internationally-recognized biodiversity hotspot, home to sea turtles, manatees and hippos. The oil explosion reduced approximately 500 m² of mangroves to ashes and caused significant water pollution. While Perenco wasn't involved in the incident, it demonstrates the risks of expanding the oil industry in this ecosystem.
The company is infamous among locals. On 19 April Muanda was paralyzed by city-wide protests on various issues, some avenues barricaded with burning tires. Similar protests have been going on for years, often met by violent repression. Recently, residents have been demanding that a USD 10 million payment by Perenco be invested in the electrification of the city.
The villages lie within the Matamba-Makanzi II block, for which the Nigerian firm Century Energy Services and a certain "Kebo Energy" have filed expressions of interest. Perenco has filed expressions of interest for the Nganzi and Yema II blocks.
In Malela, a resident says no one there is aware of the existence of the oil auction: "We don't understand why the government has to treat us as if we don't exist and have no right to know what is planned for our lands."
Already, restrictions imposed by the Congolese Institute for Nature Conservation (ICCN) for protecting the area's biodiversity, are making life difficult for fishermen and fisherwomen. Some fear oil exploration would impose further restrictions.
In Kimbanza and Malemba, residents complained that no one from the Oil Ministry had come to consult them. They knew their area might be at risk – about a decade ago the oil company Surestream had carried out unsuccessful seismic studies in the area. Now they reject any new oil development.
One resident, who worked for Perenco for decades, wonders: "How can the government approve this kind of project without telling us anything?"
Malemba residents are working on a management plan for their community forest concession, awarded in January, which they hope will block any land grabbing by a government-backed Perenco: "No one will come and take our land away from us, we already have legal rights!" says one community member.
Inhabitants of Matamba-Makanzi, which lies within the Yema II block, say they received a visit from individuals presenting themselves as Oil Ministry officials, but the latter told them absolutely nothing about any oil tender. They were only looking for guides to accompany them to the boundary between the Yema II and Matamba-Makanzi II blocks.
Neither villagers nor local civil society groups are aware of any environmental impact assessment done in the past 25 years
Activists in the area listed the complaints that Friends of the Earth France and Sherpa have brought before the French courts. Several scientific studies, investigations from Congolese and international civil society organisations and the Congolese Senate have revealed the installation of wells and flares near homes and fields, oil spills, waste incineration, the dumping of sludge and toxic waste in rivers, and land erosion.
One of the local activists says: "The exploitation of oil impoverishes us and makes us suffer. Young people are being used for useless work. I'd never work for Perenco – even if it were the only employer in Kongo Central!".
Perenco did not respond to the issues raised by local communities when contacted by Greenpeace Africa.
Australia has raised its climate targets and now needs to accelerate its clean energy transition
Australia is taking positive steps to increase its climate and clean energy ambitions. The International Energy Agency has reviewed Australia's progress and recommends that it continues to strengthen its policies and long-term plans to ensure it meets its targets.
Today, Australia is a major exporter of both fossil fuels and the critical minerals used in many clean energy technologies. A successful clean energy transition would support the country's economic diversification and industrial growth while providing long-term resilience against global energy market shocks, according to the new IEA report.
Since the IEA's last review in 2018, Australia has passed the Climate Change Act in 2022, which doubles the target for emissions reductions by 2030 and sets the goal of reaching net zero emissions by 2050. The Australian government also signed up to the Global Methane Pledge in 2022, joining 130 governments who are collectively targeting a reduction in methane emissions of at least 30% by 2030.
In recent months, the Australian government has presented a host of policy strategies to fast-track the country's energy transition. The IEA review welcomes these strategies, including the Rewiring the Nation Plan, the National Energy Transformation Partnership, and National Energy Performance Strategy.
"Australia is an important player in global energy markets that is helping to meet today's needs while advancing the transition to clean energy," said IEA Executive Director Fatih Birol. "I welcome Australia's efforts to drive progress on low-emissions hydrogen and supplies of critical minerals – and its leadership on working with partners, including through the IEA, to strengthen the diversity and resilience of clean energy supply chains. Our new report sets out the steps Australia can take to accelerate its own clean energy transition securely and affordably."
The report finds that Australia can make sufficient progress on emissions reductions by 2030 to align with the goal of net zero by 2050. However, stronger efforts are needed to improve energy efficiency and boost clean energy investment. A whole-of-government approach is needed to end the country's high reliance on fossil fuels. The IEA review calls for an updated net zero emissions reduction plan for 2050 to guide implementation across all parts of government. A national energy and climate information system is also needed to track progress towards reaching these targets.
Greater energy efficiency efforts in transport and residential buildings can help bring forward Australia's peak in emissions and mitigate rising energy bills. The IEA review estimates that a 60% productivity improvement would be needed for a net zero aligned trajectory. The new National Building Code and the Electric Vehicle Strategy are critical steps forward in this regard.
Australia's renewables deployment has a positive outlook thanks to the success of rooftop solar, ambitious targets, and increased funding at federal and state levels. Three million Australian households, the equivalent of one in three, have solar PV installations, together accounting for 17 gigawatts of capacity.
Power sector decarbonisation efforts need to be stepped up considerably, as Australia aims to increase the share of low-carbon power generation by 2030 – with 82% to come from renewable energy, up from 27% today. This will require an accelerated implementation of renewable energy zones, faster permitting of grid related projects, and additional coal retirements.
The Covid-19 pandemic, supply chain disruptions, and Russia's invasion of Ukraine created a new set of energy security challenges for all IEA members, including Australia. In 2022, Australia's domestic gas and electricity markets experienced supply disruptions and rising prices. The Australian government has enacted laws and programmes aimed at boosting fuel security at home. Based on lessons learned from recent energy crises, investment in clean energy infrastructure, grids, energy system flexibility, and fuel availability should be key priorities for Australia's orderly transition.
One of Australia's security challenges is its exposure to frequent and extreme weather events. The energy sector – from production and generation to transport and distribution – will need to be more resilient to better cope with ever more disruptive storms, flooding, wildfires, and heat waves. Australia has yet to complete a comprehensive assessment of climate change impacts on the energy sector outside of electricity. A national-level energy sector plan that lays out future steps for climate resilience is needed.
Australia also has the potential to play a key role in providing critical minerals and new technologies for clean energy transitions globally. It produces cobalt, rare-earth elements, and lithium, of which it is the single largest producer. In 2022, Australia's Hydrogen Energy Supply Chain (HESC) project produced and transported liquified hydrogen to Japan, the world's first such shipment. Australia has a broad range of demonstration projects for low-emission hydrogen and carbon capture and storage development, which are also critical for the decarbonisation of industrial sectors where emissions are hardest to reduce.