With Peace and Accountability, Oil and Agriculture Can Support Early Recovery in South Sudan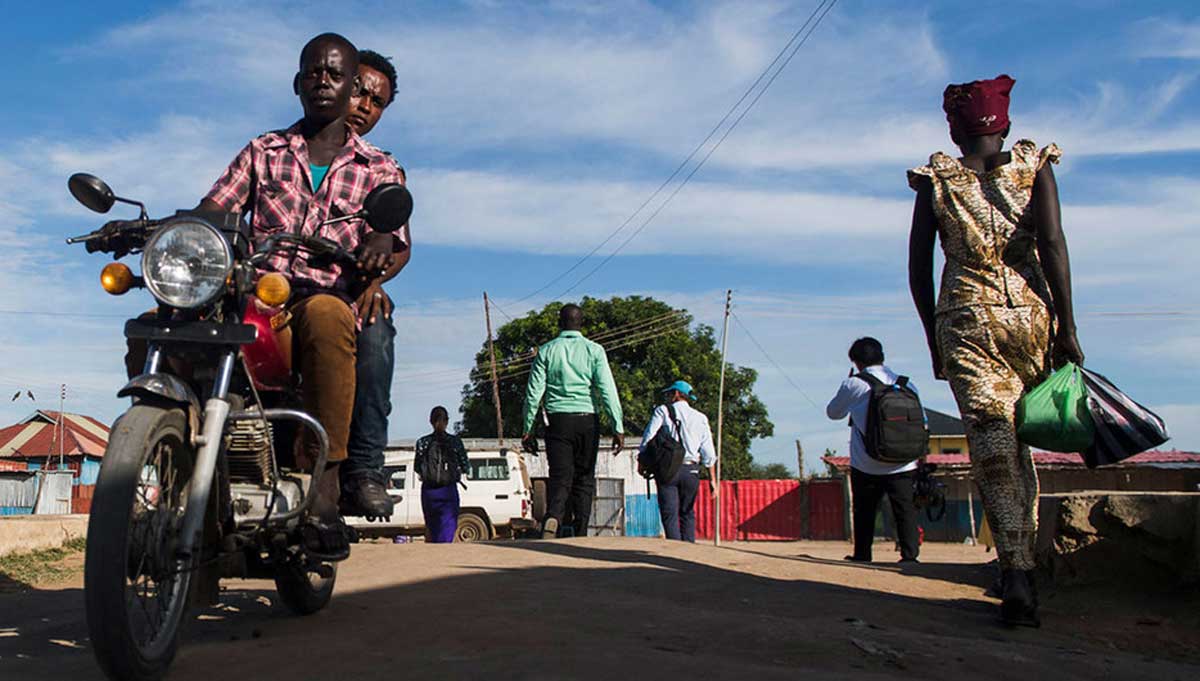 Economic recovery has stalled in South Sudan amid a multitude of crises, including the COVID-19 pandemic, climate shocks and dwindling oil production, and most recently, the adverse effect of the broad-based rise in commodity prices brought on by the war in Ukraine.
The latest World Bank economic analysis for South Sudan, Directions for Reform: A Country Economic Memorandum (CEM) for Recovery and Resilience, highlights the need for the country to leverage its natural capital in the agriculture and oil sectors to support recovery and resilience.
Oil and agriculture are the most important sectors of South Sudan's economy, with oil contributing to 90 percent of revenue and almost all exports, while agriculture remains the primary source of livelihood for more than four in five households. Thus, the report suggests a focus on the country's use of its main endowments of natural capital—oil and arable land—is warranted in the early stages of recovery.
"Getting South Sudan to realize its potential will require steps aimed at consolidating peace and strengthening institutions, as well as targeted reforms tailored at harnessing South Sudan's rich natural capital for development impact as first-order prerequisites for inclusive economic recovery," said Firas Raad, World Bank Country Manager for South Sudan.
With weak institutions and recurring cycles of violence, South Sudan remains caught in a web of fragility and economic stagnation a decade after independence. A dearth of economic opportunities and food insecurity are major concerns, and are reinforced by inadequate provision of services, infrastructure deficits, displacement, and recurring climatic shocks
The cost of the conflict has been immense, with South Sudan's real gross domestic product (GDP) per capita in 2018 estimated at being one-third of the counterfactual estimated for a non-conflict scenario. However, authorities in 2020 initiated an ambitious reform program aimed at macroeconomic stabilization and modernization of the country's public financial management architecture. With this reform effort, the gap between the official and parallel exchange rates was eliminated, and inflation declined. To consolidate and broaden these gains, more will have to be done to strengthen governance systems and improve transparency in economic management.
"Three messages emerge from this report. First, there is a peace dividend in South Sudan. South Sudan's real GDP per capita in 2018 was estimated at one third of the counterfactual estimated for a non-conflict scenario. Thus, maintaining peace can by itself be a strong driver of growth. Second, with better governance and accountability, South Sudan's oil resources can drive transformation. Third, South Sudan's chronic food insecurity could be reversed with targeted investments to improve the resilience of the agricultural sector," said Joseph Mawejje, World Bank Country Economist for South Sudan.
The CEM outlines several recommendations, including:
Addressing the drivers of fragility, ending all forms of conflict, and ensuring peace and stability in all parts of the country are prerequisites for an inclusive economic recovery.
Stay the course on macroeconomic reforms and continue on a stabilization path, building on key milestones already achieved in unifying the exchange rate and taming inflation.
Improve oil sector governance by ensuring that all oil revenues and expenditures are on budget and used effectively to achieve national development goals.
Support the resilience of agricultural sector to reverse the food crisis and achieve food security for all households.
The Country Economic Memorandum is a World Bank Knowledge product that provides an assessment of the country's drivers of growth and productivity. In this context, this report highlights what South Sudan can do to sustain future growth, but it also shows why the country has not yet managed to achieve high levels of diversified growth alongside peace, stability, and a better standard of living for its people. The report also suggests strategic pathways by which South Sudan can break free from its legacy of persistent food insecurity, in a country with enormous agricultural potential.
South Africa Stands on Verge of Massive Domestic Crisis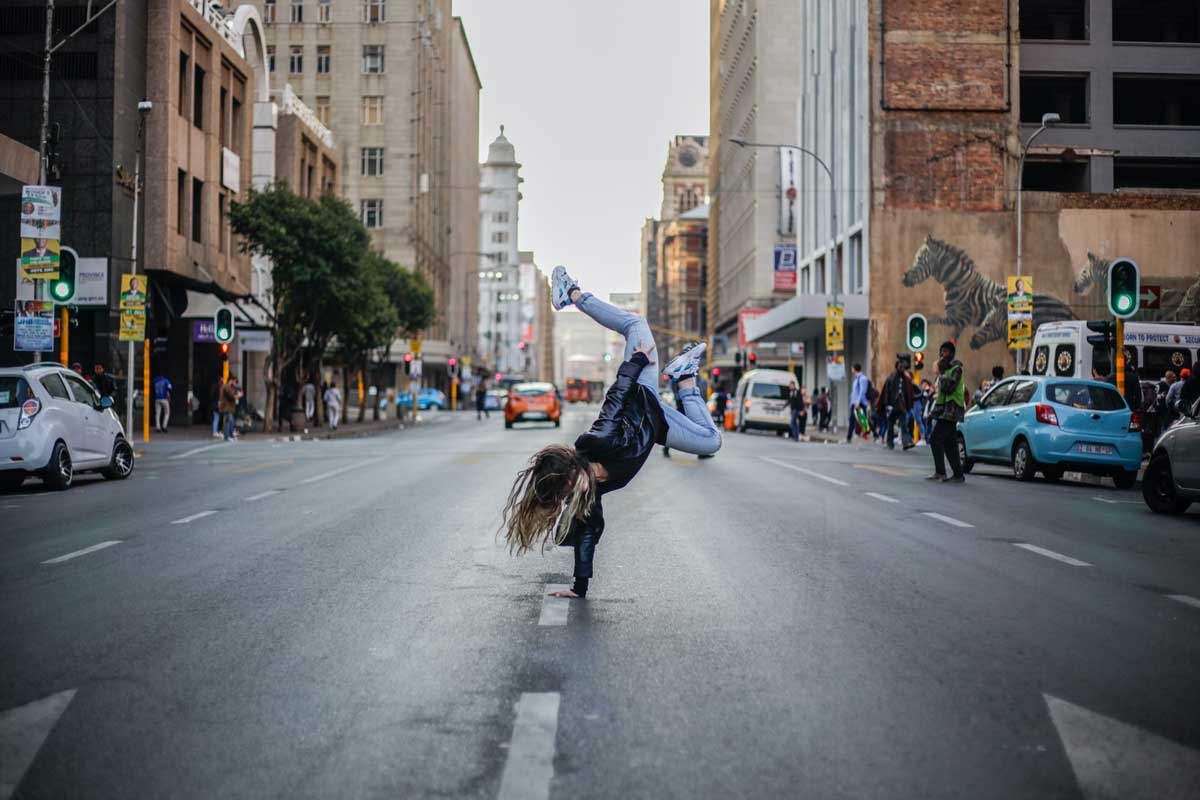 Russian tourists in South Africa usually go home lost in admiration, at least they did before the pandemic. Palm trees, beaches, exotic African animals and folk dances to the beat of the drums, stunning natural reserves, wonderful roads, marvelous restaurants, luxury hotels, amazing wine. South Africa produces the ultimate impression of a prosperous and stable country—both economically developed and politically stable. Indeed, South Africa is rich in mineral resources that are constantly going up in price, and it has a relatively developed industry. It regularly holds quite democratic elections, whose results have never been contested so far.
However, the prosperous façade is hiding a host of grave problems. Economy-wise, the principal issue lies in the public sector. Virtually every state corporation is billions in debt accrued owing to corruption, embezzlements, inefficiency, inept management. Eskom alone, a state corporation that controls power generation and distribution, owes the state about ZAR 400 bn. (USD 26 bn.). This is a tremendous amount for South Africa. Eskom cannot even pay interest on it. Its power plants are in such a state that shutting the power down for several hours a day for another round of repairs is a rule rather than an exception. This is not at all conducive to normal functioning of businesses and industry. Eskom's predicament is one of the main reasons why South Africa has lost its once high investment rating.
And here we arrive at politics. Technically, South Africa can generate far more energy than it does now. Large enterprises, mines, and many farmers have long since installed solar panels and other devices to make sure they have electric power. Many offer to supply their extra power to Eskom, but the government turns them down. This also limits amounts of energy private businesses can generate. Privatization is out of the question, while it is the only thing that could save the power grid from collapse. The government is quite content with its role of a monopoly that generates power from coal and has no competition. The reasons for that are pure politics.
The African National Congress (ANC), South Africa's ruling party, sees itself as the party of workers and the poor, and although it does not assume the name of a socialist party, it clearly prefers a government-controlled economy. Additionally, there are more practical reasons: trade unions are the ANC's core voters, and they are opposed to privatizing Eskom and other state corporations. Additionally, they are fundamentally opposed to bringing private businesses into the power generating industry, since such a move may result in competition and lower wages that are far higher in South Africa than in countries with comparable GDP despite its 45% unemployment rate, which is an abnormal combination.
Today, the ANC is facing a choice: either in-depth structural reforms that are unpopular, or stagnation and possible collapse. The party arrives at this choice in a state of internal crisis. The ANC's leaders and local functionaries are locked into a struggle between corrupt and political groups, clans, and factions. In the upcoming December, the ANC's party conference is to choose a new leader or re-elect the current president Cyril Ramaphosa. At the next national elections, the elected leader will inevitably become the country's president. Even though the ANC is losing its popularity, Mr. Ramaphosa will remain the leader of the majority party since there is no real electoral alternative. Ramaphosa's main rivals are supporters of former president Jacob Zuma, who advances a populist agenda (for instance, expropriation, primarily of land, and introducing universal healthcare, which the country has no money or infrastructure for).
Contradictions within the party are running so high that political assassinations have happened locally. Membership in provincial delegations that will be attending the December elections is bought and sold along with votes of individual delegates and entire delegations. The delegation of the province of KwaZulu-Natal (Zuma's province) is the largest, since the ANC has the largest membership here. Zuma's supporters have good chances. A split in the party and anarchy cannot be ruled out in the event of one of their candidates being elected. Even if the party subsists as a united organization, a change in its course will result in expropriation or takeover of farms, enterprises, or maybe even banks. That will plunge South Africa in utter economic collapse.
If the current president's faction remains in power, he will have to implement unpopular market reforms and attempt to fight corruption: he simply has no other agenda. His opponents will be destabilizing the situation up to inciting riots. Such riots were already organized in June last year allegedly in support of Zuma who had been charged with corruption and contempt of court. In reality, it was an attempt to show the party and the people that Ramaphosa was unable to control the situation, or maybe even to remove him from the office of the president of the party and the country. Back then, crowds numbering in thousands looted and burned down thousands of stores and warehouses, including the huge warehouses in the port of Durban; they houses commodities for the entire country. South Africa's economy lost billions, and over 400 people died. A replay of these events amid unemployment and poverty already exacerbated by the pandemic cannot be ruled out.
From our partner RIAC
Russia Readies to Gather African leaders for 2nd Summit in Addis Ababa, Ethiopia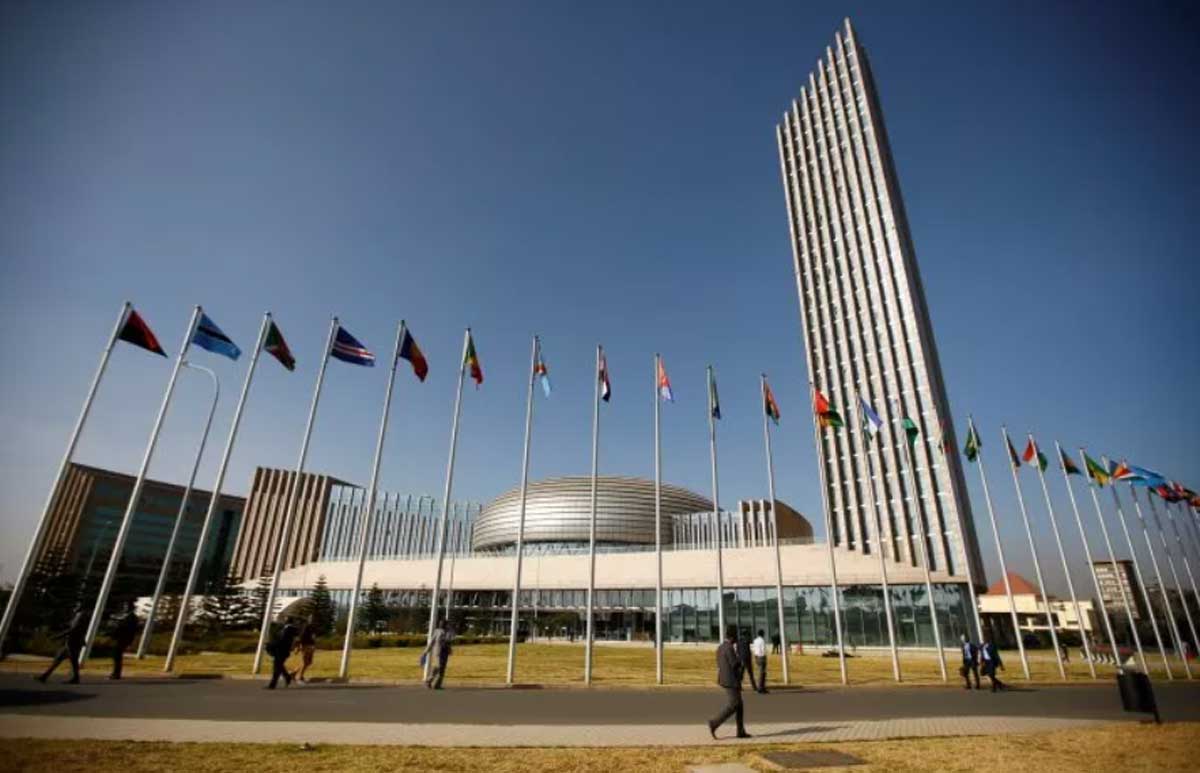 Russia gears up to gather African leaders, regional economic blocs, business community and civil society for the next summit in Addis Ababa, and that will witness another round of sparkling speeches reiterating Soviet-era assistance to Africa, outlining broad roadmap indicating possible sectors for investment in Africa. As traditionally done, the summit will be characterized by issuing a joint communiqué and finally sign fresh bilateral agreements with African countries.
Minister of Foreign Affairs of the Russian Federation, Sergey Lavrov, in a message to African representatives who were at the 25th St. Petersburg International Economic Forum (SPIEF) in June, explained that despite the unprecedented sanctions and information warfare launched by the United States and its satellites, Russia manages to maintain the entire bilateral cooperation in working order, and in these difficult and crucial times the strategic partnership with Africa has become a priority of Russia's foreign policy.
Russia highly appreciates the readiness of Africans to further step up economic cooperation and expand mutually beneficial trade and investment ties under these new changing conditions, he emphasized, and further offered the highly-official assurance that "the signed agreements and the results will be consolidated at the forthcoming second Russia-Africa summit."
With the rapid geopolitical changes leading to creating a new global economic order which is at its exploratory stage, Russia has aready shown its limitation of financial capabilities in investing in Africa. It has, in practical terms, not engaged in infrastructure development, agriculture and industry on the continent. It is still remote from the African civil society with its public outreach policy, and yet to leverage unto the newly created African Continental Free Trade Area (AfCFTA).
But a careful study and analysis monitored by this author vividly shows that Russia has some limitations. Its external economic footprints are comparatively weak, policies hardly promote its template of any new economic models. The economic component is the most significant though, Russia needs a more comprehensive geo-economic roadmap strategically wielded or knitted into the broad spectrum in Africa. What Russia has can be described as ministry to ministry-centered relations.
Beyond that trend, Russia has to be prominently seen in the economic sectors in Africa. It has to project an irreplaceable role with its economic diplomacy as a balancing force and as a practical key player, and this should fall in pursuit of its desire to become leader of the new global order. The geopolitical reordering of the world cannot simply be achieved through consistent criticisms of Europe's and the West's political influence in their various global domains.
As Abayomi Azikiwe, Director of the Pan-African News Wire, explained in his analytical article headlined "Biden Foreign Policy has Alienated Africa: Russia-Africa Summit to Reconvene in Ethiopia" in June, Moscow is seeking to strengthen relations with states and geopolitical regions which have not condemned the operations in Ukraine that began late February aims at "demilitarizing" and "de-nazifying" that former Soviet republic.
Many African states abstained from the United Nations resolutions attacking the Russian Federation while on a grassroots level, there have been expressions of solidarity for the position of Moscow. Senegalese President Macky Sall and AU Commission Chair Moussa Faki Mahamat held talks in Sochi on June 3 with President Putin. African states are facing monumental crises related to economic development, climate change and food deficits. The sanctions imposed by Washington and the EU have had a disastrous impact on the importation of agricultural products, Azikiwe wrote in his article.
Arguably the number of bilateral agreements signed is not the criteria for measuring success of influence in Africa. But, Lavrov said that the two most important goals of the summit will be to sign off on a "memorandum of understanding between the government of the Russian Federation and the African Union on basic principles of relations and co-operation" and a "memorandum of understanding between the Eurasian Economic Commission and the African Union on economic co-operation." (https://www.intellinews.com/russia-preparing-for-second-africa-summit-to-build-closer-ties-as-it-pivots-away-from-the-west-247188/)
According to Abayomi Azikiwe, the holding of such a meeting between Russia and the AU during this period of heightened international tensions represents a repudiation of the U.S. foreign policy in Eastern Europe as well as on the African continent. There is much discontent over the failure of the U.S. to build relationships with the AU states based upon mutual interests.
The Pan-African News Wire says the Congress Passes Anti-Russia Bill Reinforcing Neo-colonialism in Africa. The Congressional bill approved by a wide margin would target and punish African states that maintain political and economic relations with the Russian Federation.
Labeled as the "Countering Malign Russian Activities in Africa Act" (H.R. 7311) was passed on April 27 by the House of Representatives in a bipartisan 419-9 majority. This legislative measure is broadly worded enabling the State Department to monitor the foreign policy of the Russian Federation in Africa including military affairs and any effort which Washington deems as malign influence. (www.congress.gov)
Abayomi Azikiwe, Director of the Pan-African News Wire, concluded that the central focus of the Biden administration's foreign policy has been aimed at alienating AU states from Moscow and Beijing. The fact that these international gatherings of a substantive nature are occurring portends much for the future of Washington's waning influence internationally.
Professor Ahmadu Aly Mbaye, an Economist at the Faculty of Cheikh Anta Diop University in Dakar, Senegal, argued the importance of infrastructure development in Africa. That many African countries have limited access to international financing to build quality infrastructure, and Russia as a member of BRICS can present new alternatives to financing African economies and facilitate better integration of Africa into the world economy, as African countries felt excluded from the international system.
In November 2021, as titled the 'Situation Analytical Report' was prepared by 25 policy experts, as part of a programme sponsored by the Russian Foreign Ministry. It was headed by Sergei A. Karaganov, Dean and Academic Supervisor of the Faculty of World Economy and International Relations of the National Research University's Higher School of Economics (HSE University). Karaganov is also the Honorary Chairman of the Presidium of the Council on Foreign and Defence Policy.
The report noted that the first historic summit in 2019 created a good basis for launching or ushering in a new fifth stage of Russian-African relations. The joint declaration adopted at the summit raised the African agenda of Russia's foreign policy to a new level and so far remains the main document determining the conceptual framework of Russian-African cooperation.
That report was very critically of Russia's current policy towards Africa and even claimed that there was no consistent policy and/or consistency in the policy implementation at all. The intensification of political contacts is only with a focus on making them demonstrative. Russia's foreign policy strategy regarding Africa needs to spell out and incorporate the development needs of African countries.
While the number of high-level meetings has increased, the share of substantive issues on the agenda remains small. There are little definitive results from such meetings. Apart from the absence of a public strategy for the continent, there is shortage of qualified personnel, the lack of coordination among various state and para-state institutions working with Africa. Many bilateral agreements, at the top and high political levels, have not been implemented.
The report lists insufficient and disorganized Russian-African lobbying, combined with the lack of "information hygiene" at all levels of public speaking among the main flaws of Russia's current Africa policy. Under the circumstance, Russia needs to compile its various ideas for cooperation with Africa into a single comprehensive and publicly available strategy to achieve more success with Africa.
The report, however, suggested that the basis for cooperation at this level can be provided by the conceptual documents and ideas recognized and supported by all African countries: the approach of "African Solutions to African Problems" be strictly followed, working within the framework of the African Union Agenda 2063 and the UN Development Goals 2030.
For more information, look for the forthcoming Geopolitical Handbook titled "Putin's African Dream and The New Dawn: Challenges and Emerging Opportunities" (Part 2) devoted to the second Russia-Africa Summit 2022.
Training Young African Leaders Through the United States Leadership Programs
The U.S. Department of State and the International Research & Exchanges Board (IREX), an international, nonprofit organization that specializes in global education and development, have offered admissions to the 2022 cohort of the "Mandela Washington Fellowship for Young African Leaders" in the United States.
The Mandela Washington Fellowship is funded by the U.S. Department of State's Bureau of Educational and Cultural Affairs and administered in partnership with IREX. The fellowship creates stronger ties between 49 sub-Saharan African countries and the United States with the goal of strengthening democratic institutions, spurring economic growth, and enhancing peace and security on the continent.
Accomplished in their careers and dedicated to serving their communities, the 2022 Mandela Washington Fellows represent the geographic, cultural, and racial diversity of Africa. The participants come from a variety of socioeconomic backgrounds including small business owners, public sector leaders, and non-profit professionals; represent equal numbers of women and men; and include individuals with disabilities.
This year the sellection was from a pool of more than 38,000 applicants, the 700 fellows are leaders in agriculture, civil society, education, healthcare, and other fields and different backgrounds. The fellows, between the ages of 25 and 35, are accomplished innovators and leaders in their communities and countries.
*The fellows participate in six-week Leadership Institutes, studying Business, Civic Engagement, or Public Management hosted by U.S. colleges or universities. Throughout the Institutes, fellows enrich local U.S. communities while sharing best practices.
*After the Institutes, fellows convene for a summit, where they forge connections with one another and U.S. leaders from the private, public, and non-profit sectors, setting the stage for long-term engagement between the United States and Africa.
*Professional Development Experiences (PDEs). Up to 100 competitively-sellected fellows work with private, public, and non-profit organizations for six weeks. Both fellows and hosts benefit from discussing shared issues and challenges in their sectors, broadening their perspectives, and positioning U.S. organizations for international engagement.
*Reciprocal Exchanges. The U.S. citizens have the opportunity to apply to travel to Africa to collaborate on projects with fellows, building upon connections initiated during the program. These partnerships and professional connections are intended to form lasting relationships, expand markets and networks, and increase mutual understanding.
*Opportunities for Alumni. The Fellowship Alumni continue to build the skills and connections developed during the program through access to ongoing professional development, networking, and collaboration opportunities with support from the U.S. Department of State and affiliated partners.
*Virtual Programming. The fellows watch presentation in a classroom at Syracuse University during their Mandela Washington Fellowship Leadership Institute. Then participate in a session with Dean James Steinberg at Syracuse University.
The fellowship leverages stakeholder expertise to deliver a suite of virtual programming for selected candidates and Fellowship Alumni to support their continued leadership development and strengthen their access to networks and resources.
For six weeks, the fellows participate in Leadership Institutes at 27 U.S. educational institutions, in 20 states across the United States. Throughout the program, they will develop lasting connections with Americans and enrich local communities while enhancing their skills through leadership training, experiential learning, and networking.
They develop innovative solutions to pressing challenges in their home countries and collaborate with their peers from both the United States and Africa. Additionally, the fellows give back to their U.S. host communities: since 2014, Fellows have contributed to community service and worked with different organizations across the United States.
The fellows connect with each other and U.S. professionals, setting the stage for continued collaboration when they return home. These substantive, short-term placements allow fellows to contribute their skills and insights to U.S. organizations and grow as early-career professionals.
The fellows continue to build on their skills and connections developed during their time in the United States through access to ongoing professional development, networking, and collaboration opportunities for Alumni. The fellows may also apply for their U.S. colleagues to travel to Africa to continue project-based collaboration through the Reciprocal Exchange component.
Launched in 2014, the Mandela Washington Fellowship is the flagship program of the Young African Leaders Initiative (YALI) and embodies the U.S. commitment to invest in the future of Africa.
YALI was created in 2010 and supports young Africans as they spur economic growth and prosperity, strengthen democratic governance, and enhance peace and security across Africa. Since 2014, nearly 5,100 young leaders from every country in Sub-Saharan Africa have participated in the Mandela Washington Fellowship.