The Future of ASEAN Financial Integration Through the Local Currency Settlement Framework
When thinking about regional financial integration, one would think of regional currencies like the Euro as the epitome example, however a different story is unfolding in Southeast Asia. Financial integration in ASEAN has been a long sought-out dream for a region with an undeniably large market growth in the future. An integrated market would mean further development within the finance sector including banking, insurance, capital markets, as well as trade. In a region with great market potential yet low intra-regional trade, improving access to financial services will not only lead to economic and trade growth but also to market efficiency by lowering the cost of capital. However, financial integration is a complex matter and in order to fully understand it, one must understand ASEAN's progress thus far and the small concrete steps the organization is taking in ensuring a financially integrated future.
Progressing ASEAN financial integration
ASEAN's financial integration has been a drawn-out process, but its saliency has been expressed since the 1997 ASEAN Finance Ministers Meeting in Thailand. The first concrete step towards financial integration was taken in 2003 after the agreement between ASEAN's finance ministers on The Roadmap for Monetary Integration in ASEAN.[1] This was followed by another step in 2007 when ASEAN leaders declared for the establishment of the ASEAN Economic Community (AEC) by 2016 within the formulation of the AEC Blueprint which encompasses plans for trade and services liberalizations, which includes financial services, capital account regimes, and financial system integration.[2] This would mean that the AEC plans to work on removing the restrictions for intra-regional financial service and capital account provisions, capital market harmonization and development, harmonization of payments and settlements systems, and mutual qualification for financial professionals.
By 2011, the ASEAN Financial Integration Framework was established as the main approach for initiatives to liberate and integrate financial sectors. With the goal of a semi-integrated financial region by 2020, the main objectives of the framework include the provision for intra-ASEAN financial services, capacity building and development of ASEAN capital markets, capital flow liberalization, harmonization of payments and settlement systems, and regional financing surveillance and arrangements. Two years after, the Central Bank Governors of ASEAN member states (AMS) published the "The Road to ASEAN Financial Integration—A Combined Study on Assessing the Financial Landscape and Formulating Milestones for Monetary and Financial Integration in ASEAN" Summary Report as a reference guide got the financial integration process.[3] The establishments of the AEC in 2015 only furthered the on-going progress. Currently, ASEAN has taken two very distinct steps in fulfilling the goal of the ASEAN Financial Integration Framework.
Local Currency Settlement Framework
In a region where intra-ASEAN trade has not yet reached unprecedented levels, bilateral trade in Southeast Asia has long been dominated by the use of the dollar. This is mainly due to the dollar's stability and liquidity, and also the lack of a regional currency unlike the Eurozone.[4] However, transactions using the dollar has made trade, investments, and business less efficient as it takes more time to convert local currencies into the dollar and reconvert them back. Overreliance on the dollar also causes it to strengthen which could potentially make local currencies depressed and trade more costly. Furthermore, ASEAN local currencies are known to fluctuate against the dollar which may impact their debt value, as a stable currency against the dollar would lead to less debt, but a fluctuating currency would increase debt.[5]
In 2016, Thailand and Malaysia initiated a bilateral cooperation for a local currency settlement and was followed by Indonesia in 2018. The aim was to establish a monetary framework that enables the usage of local currencies to facilitate cross-border payments and flow of trade. This framework became known as the Local Currency Settlement Framework (LCS) which enables bilateral transactions to be done using local currencies within each country. The goal was to reduce overreliance on the US dollar as the currency used for trade transaction settlements and to generate local currency stability by diversifying currency exchanges.[6] Ultimately, LCS is also a strategic move in developing transaction efficiency by implementing direct trading without having to buy and sell the dollar for conversion. Broadly, it will also enhance market efficiency and local currency market development.[7]
In its implementation, the central banks of these AMS (the Bank Negara Malaysia, Bank of Thailand, and Bank Indonesia) have appointed several banks within their respective countries as Appointed Cross Currency Dealers (ACCD). These are banks that have the ability to facilitate transactions in foreign currencies, under the consideration that they have good resilience and health, experienced in providing various financial services, and have good relations with banks in partner countries.[8] Services provided by the ACCD banks in local currencies includes issuing receipt of import and export payments for trades in goods and services, receipt and payment of labor compensation transactions and investment incomes, remittances, and direct investment between LCS customers with a 10% ownership minimum limit. Currently, there are 7 AACD banks appointed by Indonesia, 6 ACCD banks appointed by Malaysia, and 5 ACCD banks appointed by Thailand.[9]
As of now, the LCS cooperation has expanded to include Japan and China through the MoU signed between Bank Indonesia and the Ministry of Finance of Japan in 2020, followed by an MoU signed by Bank Indonesia with the People's Bank of China (PBC) in 2021. The central bank of the Philippines, the Bangko Sentral ng Pilipinas, has also signed commitments with the central banks of Indonesia, Thailand, and Malaysia during the ASEAN Finance Ministers and Central Bank Governors Meeting in 2019, though they have yet to appoint any ACCD banks domestically.[10] Though trade between these countries is still heavily dominated by the dollar, the implementation of the LCS has showed a positive trend. In 2018, Bank Indonesia reported that Indonesia's trade with Malaysia using the LCS framework reached 1.4% which rose to 3.6% in 2019 and 4.1% in 2020. Thailand also experienced a rise in LCS implementation numbers from 0.6% in 2018 to 1.1% in 2019 and 1.3% in 2020.[11] Additionally, it is predicted that trade and investments using the LCS framework will increase up to a targeted 10% in 2022, noting the US$2,53 billion transactions done within the framework in 2021. Such number constitutes 35% from trade transactions, 14% from remittances, 1% from investments, and 50% from interbank cover positions.
The LCS framework brings several notable benefits as its payments system is more efficient for faster transactions, provides alternative hedging instruments to export financing and direct investment, and exposes transaction settlement to diverse currencies whereby diversification is hoped to be able to support macroeconomic stability and foster economic recovery. The usage of the LCS has the potential to bring structural changes in payments invoicing within ASEAN. Though the share of local currency usage for trade and investments are still small—with only around less than 10% of transactions conducted in local currencies compared to the dollar—there is great hope for a more wide-spread use of the LCS framework, noting the positive growth of its usage since 2016. As of 2019, total trade done within the LCS has accumulated up to US$83 billion.[12] It is a slow and small step towards the long road for currency resilience in ASEAN.
Cross-border QR Payments
Likewise, Indonesia recently created an initiative to expand the Quick Response Code Indonesia Standard (QRIS) features and services. The initiative was reiterated in 2021, and was followed with the commitment to establishing QR interconnectivity domestically and regionally. This is in line with the Bandar Seri Begawan Roadmap (BSBR): An ASEAN Digital Transformation Agenda to Accelerate ASEAN's Economic Recovery and Digital Economy Integration document endorsed by the AEC that reaffirms ASEAN's collective agreement to a five-year agenda towards the development of the ASEAN Digital Economy Agreement and negotiations on the Digital Economy Framework Agreement (DIFA) by 2025. Within the document, there is a special focus on the creation of financing, payment, and service connectivity in relations to the ASEAN Payments Policy Framework as also noted in the joint statement issued during the 8th ASEAN Finance Ministers and Central Bank Governors Meeting (AFMGM) this year.[13]
The ASEAN Payments Policy Framework for Cross-Border Real-Time Retail Payments fall under the Acceleration phase, whereby it aims to implement an inter-operable cross border digital payment via QR within the ASEAN region. This is done to increase the promotion for financial inclusion through digital finance services and regional payment connectivity in order to accelerate the Inclusive Digital Transformation Strategy, which includes the development of an ASEAN inter-operable QR Code Framework by 2022.[14] This is in line with the ASEAN Payments Connectivity Initiative which plays a key role towards furthering financial integration and connectivity of financial transactions in ASEAN, noting that QR payments are a reliable, affordable, and efficient method of payment that holds the potential to boost SMEs participation within international trade of goods and services, particularly within the tourism sector due to its practicality and convenience.[15] A cross-border QR holds a potential in increasing transaction efficiency and hastens the digitalization of trade and investment. Furthermore, the initiative holds the potential to go hand-in-hand with the LCS framework to help maintain macroeconomic stability. According to Bank Indonesia Governor, Doni P. Joewono, Bank Indonesia, Bank Negara Malaysia, and the Bank of Thailand has initiated a pilot cross-border QR that allows merchants and consumers to make retail and real-time cross-border payments via QR known as the Real-Time Retail Payments Systems (RT-RPS).[16]
A conclusion on the future of ASEAN's financial integration
It should be noted that the current existing cooperation for the LCS framework and the cross-border QR initiative is being spearheaded by Indonesia, Thailand, and Malaysia, which so happens to also be part of the Indonesia-Malaysia-Thailand Growth Triangle (IMT-GT). These three countries also share similar sentiments in decreasing reliance on the dollar, and their strategic geographical proximity may have contributed to higher levels of trade amongst them, considering Malaysia and Thailand are part of Indonesia's top 10 trading partners in 2018.[17] Through small concrete steps, these three ASEAN member states are paving the way for a wider ASEAN financial integration.
Since a reduction on dollar reliance and currency diversification could mean value stability for local currencies, governments need to make sure that data disclosures on the usage of the LCS framework is accessible to SMEs who may interested in conducting business with lowered exchange rate risks due to the wide choice of transaction currencies. Furthermore, information on preferential settlement currencies between firms and regular surveys for local currency usage in investments and trade are the key to promote greater use of the LCS within the region, as it would increase the numbers of direct transaction markets and create an ASEAN foreign exchange market to reduce local currencies transaction costs further.[18]Similarly, there is a lot of hope that cross-border QR payments would contribute towards economic recovery and the future of digital payments and finance, as an integrated cross-border QR initiative could spearhead the development of standardized financial technologies and infrastructure, which could hopefully expand for cross-border remittance payment and stock market sales. This initiative may hold great prospects to increase efficiency within international wholesale and retail trade and promotes investments digitalization.[19] Additionally, it has the potential to increase SMEs added values in conducting online direct transactions and boosting tourism recovery.[20]
However, for any of these initiatives to work regionally, ASEAN member states' central banks need to expand efforts in digitalizing financial sectors in order to create an inclusive environment for an integrated financial market. Greater access and awareness on digital finance would not only drive the regional economy, but also reduce cash dependence, financial exclusion, and further realizing the AEC's investment and trade liberalization. In this sense, the Qualified ASEAN Banks Framework should be utilized to help banks carry out the appropriate financial services and work together with stakeholders in ensuring the provision of digital financial technologies and e-platform services are accessible to many ASEAN member states, particularly for the CLMV (Cambodia, Laos, Myanmar, and Vietnam) where there is a cash-based market dominance and limited finance technological readiness.[21] The LCS and cross-border QR initiative have already operated under the principles of non-intervention and interacts with the ASEAN Way in regards to monetary power and autonomy through currency deterritorialization.[22] Hence, cooperation in fostering the political will and domestic readiness between ASEAN member states needs to happen to secure the future of ASEAN financial integration.
---
[1] ASEAN, "Finance Integration," asean.org, n.d., https://asean.org/our-communities/economic-community/finance-integration/.
[2] ASEAN Briefing, "Understanding Financial Integration in ASEAN," ASEAN Business News, April 27, 2016, https://www.aseanbriefing.com/news/financial-integration-in-asean/.
[3] ASEAN Briefing, "Understanding Financial Integration in ASEAN," ASEAN Business News, April 27, 2016, https://www.aseanbriefing.com/news/financial-integration-in-asean/.
[4] J Shimizu, "Exploring Local Currency Usage to Reduce Exchange Rate Risks in Asia," AMRO ASIA, January 30, 2019, https://www.amro-asia.org/exploring-local-currency-usage-to-reduce-exchange-rate-risks-in-asia/.
[5] A. Y. Widyastuti, "Gubernur BI Yakin Transaksi Local Currency Settlement Tahun Ini Naik 10 Persen," Tempo (TEMPO.CO, February 16, 2022), https://bisnis.tempo.co/read/1561500/gubernur-bi-yakin-transaksi-local-currency-settlement-tahun-ini-naik-10-persen?page_num=3.
[6] Jalin, "Understanding Local Currency Settlement in Bilateral Transactions," jalin.co.id, October 22, 2021, https://www.jalin.co.id/en/understanding-local-currency-settlement-in-bilateral-transactions/.
[7] Bank Indonesia, "Bank Indonesia Committed to Local Currency Settlement in ASEAN Region," www.bi.go.id, 2019, https://www.bi.go.id/en/publikasi/ruang-media/news-release/Pages/Bank-Indonesia-Terus-Berkomitmen-Dukung-Implementasi-Penggunaan-Local-Currency-Settlement-di-Kawasan-ASEAN.aspx
[8] Jalin, "Understanding Local Currency Settlement in Bilateral Transactions," jalin.co.id, October 22, 2021, https://www.jalin.co.id/en/understanding-local-currency-settlement-in-bilateral-transactions/.
[9] Bank Indonesia, "Bank Indonesia Committed to Local Currency Settlement in ASEAN Region," www.bi.go.id, 2019, https://www.bi.go.id/en/publikasi/ruang-media/news-release/Pages/Bank-Indonesia-Terus-Berkomitmen-Dukung-Implementasi-Penggunaan-Local-Currency-Settlement-di-Kawasan-ASEAN.aspx
[10]The Jakarta Post, "ASEAN Local Currency Deals," The Jakarta Post, 2019, https://www.thejakartapost.com/academia/2019/04/10/asean-local-currency-deals.html.
[11] Jalin, "Understanding Local Currency Settlement in Bilateral Transactions," jalin.co.id, October 22, 2021, https://www.jalin.co.id/en/understanding-local-currency-settlement-in-bilateral-transactions/.
[12] A. Y. Widyastuti, "Gubernur BI Yakin Transaksi Local Currency Settlement Tahun Ini Naik 10 Persen," Tempo (TEMPO.CO, February 16, 2022), https://bisnis.tempo.co/read/1561500/gubernur-bi-yakin-transaksi-local-currency-settlement-tahun-ini-naik-10-persen?page_num=3.
[13] ASEAN, "ASEAN Economic Community Council Endorses Roadmap to Accelerate Economic Recovery, Digital Economy Integration," asean.org, 2021, https://asean.org/asean-economic-community-council-endorses-roadmap-to-accelerate-economic-recovery-digital-economy-integration/.
[14] Monetary Authority of Singapore, "Joint Statement of the 8th ASEAN Finance Ministers' and Central Bank Governors' Meeting (AFMGM)," www.mas.gov.sg, 2022, https://www.mas.gov.sg/news/media-releases/2022/joint-statement-of-the-8th-asean-finance-ministers-and-central-bank-governors-meeting
[15] E Haryono, "Cross-Border QR Transactions Support ASEAN Financial Integration," www.bi.go.id, 2022, https://www.bi.go.id/en/publikasi/ruang-media/news-release/Pages/sp_245022.aspx.
[16] IDN Financials, "BI: Cross Border QR Transactions Support ASEAN Financial Integration | IDNFinancials," www.idnfinancials.com, 2022, https://www.idnfinancials.com/news/42210/bi-cross-border-qr-transactions-support-asean-financial-integration
[17] H Supadi, "The Use of Local Currency Settlement in Trade among Indonesia, Malaysia, and Thailand," JOM FISIP 8, no. 2 (2021), https://jom.unri.ac.id/index.php/JOMFSIP/article/download/30945/29808
[18] N. Laoli and B. Pink, "BI Berencana Perluas Kerja Sama Local Currency Settlement Di Sejumlah Negara Ini," PT. Kontan Grahanusa Mediatama, September 9, 2021, https://newssetup.kontan.co.id/news/bi-berencana-perluas-kerja-sama-local-currency-settlement-di-sejumlah-negara-ini.
[19] N. Ihsan and A. Olivia, "Cross-Border QR Code Bolsters Financial Integration in ASEAN Region," Antara News, 2022, https://en.antaranews.com/news/215325/cross-border-qr-code-bolsters-financial-integration-in-asean-region.
[20] E Haryono, "Cross-Border QR Transactions Support ASEAN Financial Integration," www.bi.go.id, 2022, https://www.bi.go.id/en/publikasi/ruang-media/news-release/Pages/sp_245022.aspx.
[21] P. Chuasakulvanich and P. Srimanote, "ASEAN – the Significance of Financial Inclusion by Qualified Financial Institutions," Trade Finance Global, September 19, 2019, https://www.tradefinanceglobal.com/posts/asean-significance-of-financial-inclusion-by-qualified-financial-institutions/.
[22] Adinda Mardania and Mohtar Mas'oed, "Local Currency Settlement (LCS) Framework and the ASEAN Way: Implementation of Regional Monetary Agenda," etd.repository.ugm.ac.id, 2018, http://etd.repository.ugm.ac.id/penelitian/detail/159989.
The Policy of Sanctions and the Golden Horde Legacy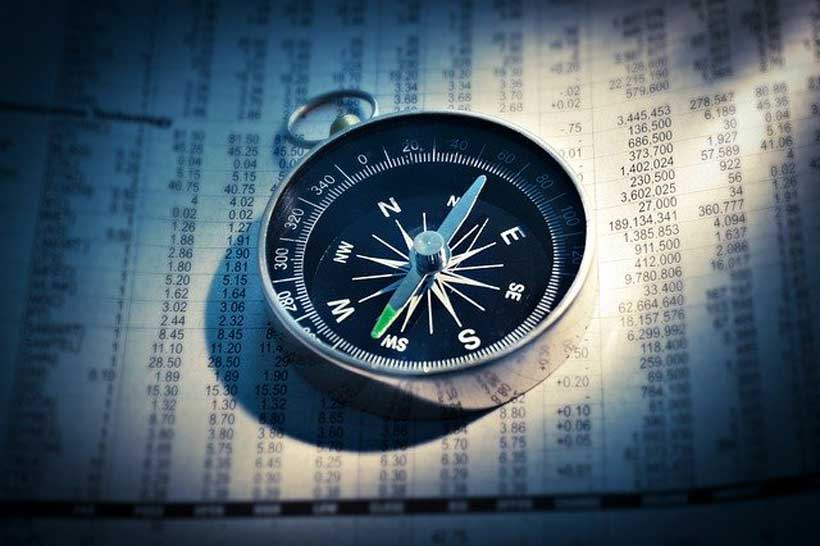 The modern policy of sanctions resembles, to some extent, the management practices of the Mongol Golden Horde. One of its elements was a system of labels (jarligs), orders, or permissions that were issued by the khan to his vassals. We remember well from history textbooks about the jarligs which were issued to rulers, that is, the permission the khan granted to the Russian princes to own this or that land. Jarligs were also issued to the clergy, freeing them from taxes or giving them other privileges. The jarlig was an instrument of imperial policy, fixing the decisions of the khan in relation to rulers or institutions dependent on him. It had a transboundary character, that is, it was a tool for managing a subordinate, but at the same time alien territory. On the one hand, it was the property of the khan. But on the other hand, it was a separate state unit. Historians have traced the subsequent influence of the Horde's legacy on the formation of a centralised Moscow state.
For example, the historian Georgy Vernadsky underscored such an influence. It would seem that it makes sense to discuss Horde practices in relation to Russia, pointing to the "Asian" nature of its political power, its despotism and excessive concentration of power. A similar narrative, in one form or another, has been developing for centuries among Russia's Western neighbours. However, some imperial practices appear to be universal. Today they can be observed in US policy and, to some extent, in the policy of the European Union. Russia itself has largely lost its imperial heritage, becoming a nation-state even to a greater extent than its Western rivals. Which, of course, does not preclude a transition to an imperial organisation in the future under certain circumstances.
The characterisation of the modern US and EU as empires gives rise to two risks at once. There is an intellectual risk, associated with the obvious differences between the empires of the past and modern political entities. In many respects, they are simply incomparable. The comparison of modern industrialised mass democracies with the despotic and economically primitive empire of the Mongols is sure to prompt indignation among some and a condescending smile from others. The Americans and Europeans themselves created the idea of regulatory risk. For all the differences between them, the Western states are defined by their belief in the free organisation of their political institutions, which precludes violence or coercion. Their political communities are organised voluntarily, unlike the empires of the past, which were organised on the basis of violence and coercion.
The American and European identity is grounded in the idea of the superiority of the political governance they created. It seems to be the most fair from the point of view of the equality of people in their rights, as well as the freedom of citizens within the limits of the social contract. The "significant others" for such an identity are both the despotisms of the past and some modern states that rely on autocracies. First and foremost, these include Russia and China. The superiority of capitalism and the market is also part of the Western identity. It is opposed to non-free economies, in which the state plays a key and directive role. From a normative point of view, calling the US and the EU empires would be almost tantamount to a political provocation.
Nevertheless, such a thought experiment seems justified, especially since it reflects certain intellectual developments. Among others, we can recall, for example, "Empire" by Michael Hardt and Antonio Negri. This experiment posits two assumptions. The first is that in modern international relations, inequality and hierarchy are preserved, and are determined by differences in power, economic and human potentials. The second is that the voluntary nature of an organisation does not exclude coercion and domination. The softness of politics in comparison with the empires of the past hardly indicates the absence of coercion and domination as such. In addition, the democratic structure of individual states does not exclude coercive relations between them, not to mention relations with other states.
In the 20th century, the United States was indeed able to create a unique international community that could be called a "soft empire". At its core, no doubt, was an instrument of force and coercion. It took shape as a result of the Second World War, in which the United States, together with its allies, defeated and then occupied a number of large states (Italy, Germany, Japan). Much more important, however, was the economic, technological, and financial superiority of the United States. America became the most important source of reconstruction of post-war Europe and Japan, which later became major economic players. The United States not only did not interfere with their development, but also benefited from it. During the Cold War with the USSR, a Euro-Atlantic community system was formed, in which the United States dominated both militarily and economically, avoiding excessive control and coercion. Such control, however, was characteristic of the USSR's relations with its allies in Eastern Europe, despite the fact that the Soviet economic base turned out to be noticeably smaller than that of the United States and its European allies. The differences between the Western and Eastern blocs in terms of the level of coercion employed during the Cold War, made it possible at the ideological level to underestimate its presence in the ranks of the former and exaggerate in the ranks of the latter.
The movie epic Star Wars in the late 1980s became a kind of archetype for mass consumption, illustrating the differences between the two systems. The victory in the Cold War and the collapse of the Soviet bloc can be considered the pinnacle of the development of the American "soft empire", and globalisation, which gained momentum in the late 20th and early 21st centuries, when it peaked.
Europe, in turn has developed its own "soft empire", fundamentally different from the United States, but at the same time closely connected with it. It was never based on military-political coercion. The European Union, which was established to facilitate economic integration, created its "universe" through the establishment of common standards and rules of the game, which were accepted by its members voluntarily. However, over time, the European project acquired a growing political component. So far, it has been insignificant as a military-political player, remaining a junior partner of NATO. However, through the strength of its standards, rules and bureaucracy, the EU has established a relationship of power and coercion with its member states and in the orbit of its economic influence that is no less effective than the use of force.
The financial and economic power of the US and the EU is one of the factors that allows their "empires" to remain "soft". The United States retains its role as a global and financial leader. The American dollar is a convenient and efficient instrument for international settlements. The EU is a large market, and the euro has also taken on a prominent role in international finance. Of course, the humanism and "softness" of Western "empires" have had their limits. Whenever the use of force was relatively unhindered and technically possible, it was employed quite harshly. This was evident in the defeat of Yugoslavia and Iraq. Against Iran, however, the possible use of force ran into the prospect of much larger losses. The use of economic measures made sense as a cheaper, but at the same time devastating alternative technique for using power.
Economic sanctions can be considered the key technology of the modern "soft empires". The US is far ahead of the rest of the world in their application, although the EU is also using them to a growing extent, and the UK has incorporated them into its independent foreign policy post-Brexit. The global nature of dollar settlements allows the US financial authorities to track transactions around the world, restricting them where they conflict with political interests. In a global economy with a US-centric financial system, blocking US sanctions is likely to result in extensive losses or even spell ruin for any large company with an international presence. The use of blocking sanctions to target strategic exporters can cause enormous economic damage to the economies of individual countries; this has been aptly demonstrated in the use of sanctions against Iran, Venezuela and Russia. The use of secondary sanctions, as well as fines and criminal prosecution for violating US regulations, has led to businesses being disciplined, regardless of their country of origin. For example, the Chinese authorities condemn the US sanctions, but Chinese companies have been forced to take them into account and generally avoid violating them, fearing financial losses and the loss of the US market. Until February 2022, Russian big business also attempted to avoid violating the US sanctions regimes, even though Moscow officially condemned their use, and Russia itself had been hit by a number of restrictive measures. European businesses have also been hit hard by US fines and are complying with US regulations despite Brussels' grumblings. The European Union itself is actively developing its own tools and restrictive measures.
The modern policy of sanctions also gives rise to the reincarnation of the practice of issuing "jarligs". By imposing restrictions in a particular area, the US Treasury can, for example, issue a general license that allows certain transactions. Similar permissions are possible in the policy of the European Union. Two recent examples illustrate the use of "jarligs" vis-à-vis Russia.
The first example is the situation with food exports from Russia. Formally, the United States did not impose an embargo on the export of Russian grain, fertilizers or agricultural products. However, a number of Russian agribusiness assets have been hit by blocking sanctions. Fearing secondary sanctions and fines amid large-scale financial and economic sanctions against Russia in the wake of the outbreak of the military conflict in Ukraine, foreign banks have refused to conduct transactions involving export deals for Russian suppliers. For similar reasons, shipping companies have refused to ship Russian products. Combined with the difficulties affecting Ukrainian food exports due to hostilities, rising food prices, droughts and other factors, restrictions on Russian supplies have threatened to have serious global consequences. The answer was the "jarlig" of the US Treasury in the form of a general license for transactions involving Russian food.
The second example is that of Lithuanian attempts to partly block Russian transit to the Kaliningrad region. EU sanctions prohibit the import, transportation and transfer of a number of Russian goods. Under this pretext, their transit through Lithuania was blocked. In this case, the "jarlig" had already been issued by Brussels, which specified that the sanctions do not apply to the transit of these goods by rail.
In the context of the sanctions tsunami, Russia will have to face the good old practice of bans and "jarligs", recalling the experience of the Horde. The "jarlig" will be issued where the interests of the initiators of the sanctions so require. They can also be given out as rewards for "behavior change". Ultimately, in the modern doctrine of sanctions policy, "behavioral change" is one of the main goals. Accordingly, Russia can either continue to rely on "jarligs" or create conditions under which foreign restrictions can be circumvented. In relation to the aforementioned example with food exports, we could talk about a system of financial settlements with consumers of Russian exports independent of the control of Western authorities and an accelerated build-up of our own merchant fleet. With regard to Kaliningrad transit, this means the development of maritime transport to the Russian exclave. Such measures will require investment and political will. The alternative is dependence on "jarligs" that can be issued today and revoked tomorrow.
The experience of the Golden Horde, like many other empires, is that "jarligs" lose their meaning when the mass of players who ignore them becomes critical. Western "soft empires" continue to retain a large margin of safety. However, the resistance of major players like Russia may gradually undermine their dominance. Involving China in the process will pose an even more serious challenge to the "soft empires". China's policy will be extremely cautious, but the experience of an economic attack on China during the presidency of Donald Trump in the United States has already forced Beijing to take measures to ensure its economic sovereignty and develop insurance mechanisms for use in the event of inevitable exacerbations. So far, China puts up with "jarligs" for its large companies. However, the question is, how long will such humility last?
From our partner RIAC
Another Sri Lanka?: Pakistan's Economic Crisis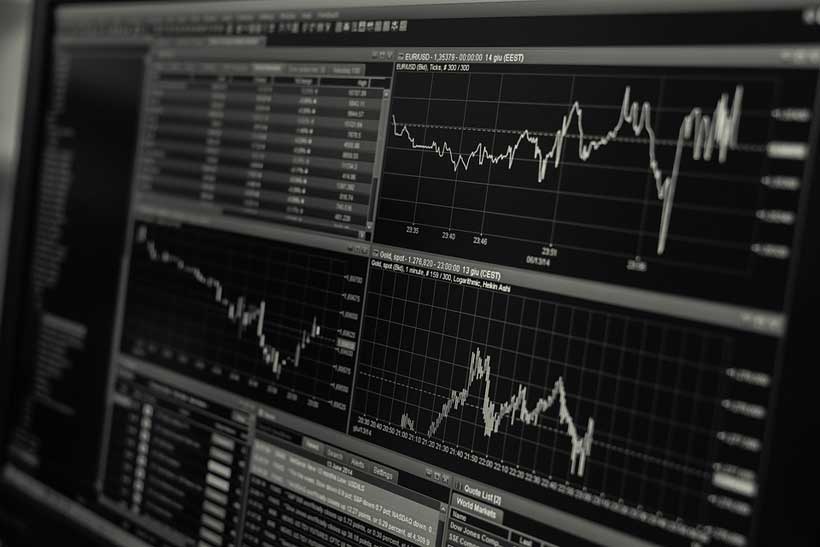 Pakistan's Finance Minister, Miftah Ismail warned of "bad days" ahead as he highlighted the looming economic crisis that the nation finds itself in. Addressing a ceremony at the Pakistan Stock Exchange, the Finance Minister blamed the economic policies taken by the erstwhile Tehreek-e-Insaf government for the dire economic state of the country.
A Nation in Crisis
Pakistan's foreign-exchange reserves have shrunk by more than half in the past year, to just over $9 billion, or about six weeks' worth of imports. In 2022, the Pakistani rupee has lost about 30 percent of its value against the US dollar. Furthermore, a rise in inflation and unemployment coupled with political instability has only made matters worse. The three major global rating agencies, Moody's, Fitch, and S&P Global have downgraded Pakistan's long-term rating from stable to negative, citing the country's deteriorating economic position.
The current Pakistani government has blamed former Prime Minister Imran Khan for much of its economic woes. These accusations are not entirely unfounded. While he promised to rid Pakistan of its economic troubles, Mr. Khan failed to deliver. His regime saw an increased rate of inflation and widespread economic mismanagement. By March 2022, the country's total external debt and liabilities reached $128 billion. Unemployment also surged with Pakistan Institute of Development Economics (PIDE) reporting 31% of the youth to be unemployed. The sudden dissolution of his government added fat to the fire, leading to political instability amid grave economic troubles. However, with a tenure of less than five years, blaming Imran Khan for all of Pakistan's economic troubles seems far-fetched. Undoubtedly, the economy suffered under the Khan administration but this crisis stems from a much larger flawed system.
Economic Fault Lines
There are various structural flaws that can be located in the Pakistani economy that have time and again led to its unmaking.
The Khan administration is not solely responsible for the ongoing debt crisis. The IMF has provided loans to Pakistan on twenty-two occasions since 1958, imposing 13 Structural Adjustment Programmes (SAP). The focus of these programmes has been to stabilise the economy while sacrificing growth in the short term. However, Pakistan's growth rate has consistently remained the lowest in South Asia since the introduction of the first SAP in 1988. The sustainability and feasibility of these IMF bailouts have also been brought into question considering the frequent visits Pakistan makes to the IMF requesting for bailouts. For instance, the last bailout Pakistan requested was in May 2019, just three years before the current crisis. Furthermore, the China–Pakistan Economic Corridor (CPEC) created a debt of $64 billion for Islamabad which was originally valued at $47 billion in 2014. The excessive borrowing to resolve short term issues has majorly contributed to Pakistan's economic troubles.
Another major issue with the Pakistani economy is the huge trade deficit that the country incurs. Pakistan's trade deficit currently stands at $48.66 billion, a record high. This enormous trade deficit has resulted from lack of exports in the face of steadily growing imports. As the industries fail to meet the requirements of the domestic market, Pakistan has to rely on imports for bridging the gap. Similarly, the exports suffer due to low productivity of agriculture and industries. According to the International Labour Organisation (ILO), Pakistan is ranked 143 out of 185 countries on labour productivity, having its GDP per hour worked at a measly $6.3.
Poor fiscal management and failure of the private sector to adapt to innovations has further shackled the Pakistani economy. All of these issues have contributed to the ensuing political instability.
Another Sri Lanka?
The past few months have witnessed the collapse of Sri Lanka from one of the top performing economies in South Asia to its descent into anarchy. With Pakistan in a similar crisis, it is widely argued that the country might be on its way to follow the island nation into a harrowing economic collapse. With the fate of Sri Lanka at display, it is also feared that escalating political instability might lead to an eventual military rule, as has been the norm in Pakistan.
While the situation is bad and might worsen in the coming days, Pakistan is unlikely to follow the Sri Lankan trajectory. The revival of a 2019 bailout with the IMF on July 13, clearing the way for about $1.2 billion, comes as a relief for Pakistan. This much needed help will allow the country to look for alternative channels to bridge the financing gap. The Pakistani military has also been playing an active role in stabilising the situation, with Army Chief Qamar Bajwa seeking financial help from friendly countries including UAE and Saudi Arabia. The involvement of such external lenders should discourage major creditors like China from requesting immediate repayments, easing the pressure on Islamabad. However, this requires the Pakistani government to keep a check on the steadily increasing imports.
While the present measures are likely to provide respite for now, even in the unlikely scenario of a Sri Lanka-like complete economic collapse, the military would not let the political situation in Pakistan slide into anarchy and is likely to take over by dissolving the government in the worst case.
The Way Ahead
Even though Pakistan might just evade the crisis through IMF involvement and bettering the trade deficit by curbing imports into the country, these are measures that tend to serve short term purposes and are no guarantee against another similar crisis in the coming years. The only sustainable answer would be initiating structural reforms. A self-sufficient economy must be at the heart of a rebuilding project. Increased productivity will facilitate an increase in exports while decreasing the imports on basic commodities like food and medicines. Finding economic stability is also detrimental to which path Pakistan's politics will take in the future as the shadow of military rule looms large on the dwindling democratic set up which has managed to keep it in the barracks since 2008.
What Is Stopping Economic Development Across The Free World?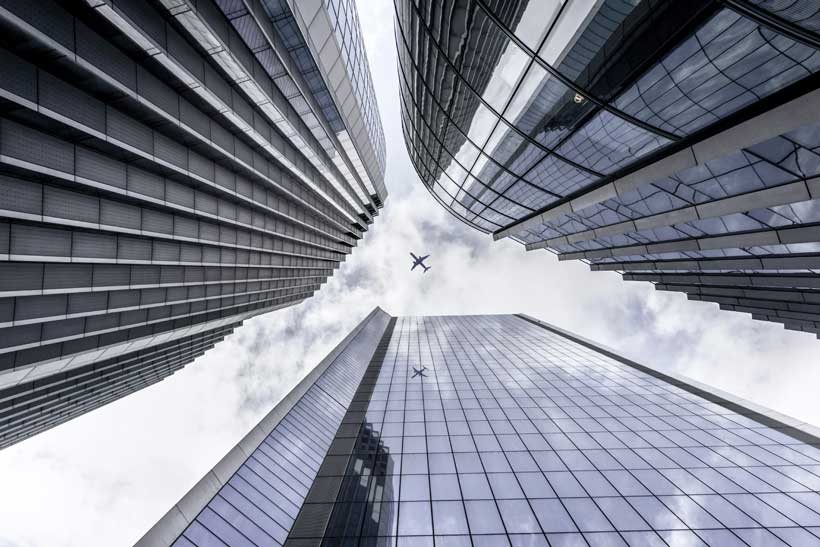 Notice the big events of economic booms during the last century and observe the unique role of mobilization of entrepreneurialism on such trajectories. For example, the original Silicon Valley of the USA was not a technology or financial revolution but the mobilization of an entrepreneurial journey, way before the term 'IT' became popular, and 'technology' conceptualized as worthy enough to trade in billions while staying invisible. The out-of-box thinkers came out of their garages, broke old systems, created new alternates and changed the world forever. Revolution of entrepreneurs, created by entrepreneurs and for entrepreneurs. The rest is history
Today, some 100 other nations are still trying hard with their own version to become the copycats. The existing lukewarm failures around the world on the replications of "silicon valley" of sorts, already speak volumes. Remember, only measured by entrepreneurialism, such goals, unless once Mindset Hypotheses properly understood this entire subject already beyond common narratives on economic growth.
Real economic development always needs methodical advancements of national mobilization of entrepreneurialism, upskilling and uplifting SME sectors to quadruple exportability otherwise, growth and productivity remain stagnant. The big challenges are to bring the entrepreneurial thinking and job creator mindsets blend across the economic development teams on a fast track basis. Their current frame of mind critically needs uplifting so their confidence level stands up to the global quality, demands for speed and execution able to tackle the power of global competitive forces.
Neither across the world, during the entire last decade, did academia build neither the long awaited Fourth Industrial Revolution nor did the bureaucracies digitized, mobilized and uplifted SME economies. Where is the entrepreneurial mix in all such equations? What have the economic development teams really learned recently? When will they get ready to advance their thinking and blend their efforts alongside the entrepreneurial engines and right mindsets?
When 100 plus nations, talking about digitization, are still trying to figure out mobilization of large sectors of their SME economies, with little or no progress, lingering questions arise. Necessitated now, are some newly mandated activities at every stage of any economic development in progress. Identify and rearrange right mindsets, for right challenges. What worked, last many decades, today, with no results, now ready for thrown out of windows? How long unlimited printing of currencies last, how high will inflation go and how long the recessions last?
The post-pandemic technologically advanced world, Best option is to balance mindsets and cause change, adjust to global age demands on productivity and performance, otherwise accept a diaper change, surrender to face frailty of life and limits of minds. It is not the absence of expertise that is a problem, it is the mindsets unable to recognize such expertise, in the first place.
The invisible switch: There is no political power unless there is a parallel economic power; after all, there cannot be any economic power without entrepreneurial job-creator-mindset power. Economies without digitization are as if without electricity, economic development without upskilled frontline teams as if without a bulb. Study the solutions via Mindset Hypothesis
The 4B factor: Four Billion on the march; billion displaced due to pandemic, billion replaced due to technology, billion misplaced in wrong jobs now a billion on starvation-watch. The 4B Factor, this digitally connected mass of people making this now the biggest force of global opinion in the history of time.
Global opinion v/s national public opinion: Observe, how fast the world changed, how the ocean of global opinion is now drowning ponds of national opinion. Notice, nations are already so intoxicated, in joy over the popularity of their own national opinion, while having just an opposite global opinion on the world stage. Study the global tidal waves.
Study the Agrarian Age to Industrial Age, later to Computer Age, measure how most talented 'cow-hands' were suddenly replaced by steam power and hydraulics and later floors filled with clerks replaced by a single computer. Study "How did we arrive here so suddenly" Excerpted Source: Naseem Javed, Sunrise, Day One, Year 2000. Published, IABC Communications World, Dec. 1995, Volume 12 Issue 11, Article, 'Chronology Charts'


Over centuries, despite, available like an open book, the government failed to create armies of entrepreneurs but was always successful in creating real armies and real combat soldiers. Simply because, soldiers trained by sleeping in the forests while digging trenches in the rain, but not trained by running around in classrooms with water pistols or drawing pictures of tanks.
Entrepreneurialism is neither academia born nor academic centric. Let the professors teaching entrepreneurialism break the furniture in protest, their contributions, as theories are excellent only when free, but not for heavy cost and creating student debts. Today business education is more a liability and no longer a real asset. The world changed, minds opened, old-systems closing, new worlds arising with new definitions erupting to manage the future better.
Go build an airline, place aeronautical engineers, and frequent flyers in the cockpits but leave qualified trained pilots in the airport lobbies. Now glued to the radio to find about a crash understand the similarity to current pending financial crashes, nation by nation. As a test, best check out what percentage of entrepreneurial job creator mindsets are in the mix with job seeker mindsets of any local, national economic ministry anywhere in the free world.
Save economies and grab the solutions: They can rapidly upgrade and acquire Mastery on National Mobilization of Entrepreneurialism,learn its pragmatism and common sense deployments within months, acquire digitization, mobilization and most importantly to articulate on such advanced new thinking across the national agenda. Learn fast, fail fast, raise fast and shine. Study how Expothon is tabling such ideas globally.
Today, a shipload of some 7000 economic development officers, representingalmostthe total of top teams spread across free economies of the world should now take a luxury cruise, relax, relearn, unlearn, as their current mathematics is causing serious maladjustments on creating grassroots prosperity for some 100 nations. How fast can this force of 7000 people on a luxury cruise be upskilled on National Mobilization of SME Entrepreneurialism?
The difficult questions: How quickly options when infused with technology lead to mobilizations to discover new paths. Which economic leadership of free nations can display such transformation or even articulate on such critical topics? Which national or global institution is bold enough to face and debate such challenges? Which economic team is ready to test, explore, or try on such forbidden topics? Nevertheless, the world changing fast and will not stop for anyone.
Observing the change, it will not be the sudden arrival of missed Fourth Industrial Revolution; but the surprised arrival of the First Industrial Revolution of the Mind. Study deeply how the mind is opening up and responding to creative entrepreneurial issues, the old concept already dead, now replaced with new thinking. Leaving behind the woman entrepreneurs is another tragedy for any nation. What are some new solutions?
Just like today, we no longer tolerate square wheels or rotary dials, or chasing a form stamped 10 times, across a 10-floor building without a lift. The post pandemic economic recovery in smoke and mirror war games, will no longer tolerate the inefficiencies and bureaucracies. Of course, today, the ability to face the truth now considered extraordinary strength. Change can be beautiful, once minds opened.
Refusing to face the truth; this is where all the hostility and hate breeds,  and where without diversity and tolerance, wars and fakery declared the common games, this is when humankind left as secondary, common good declared waste, societies destroyed, so who needs economic development, anyway? A new wave of grassroots economic development will emerge as the top-level economic development almost already destroyed. Hear the sounds of distant firings. It will be the five billion connected alpha dreamers, who will develop and change the world. The rest is easy