Digital Wallet: How to Pay with Your Smartphone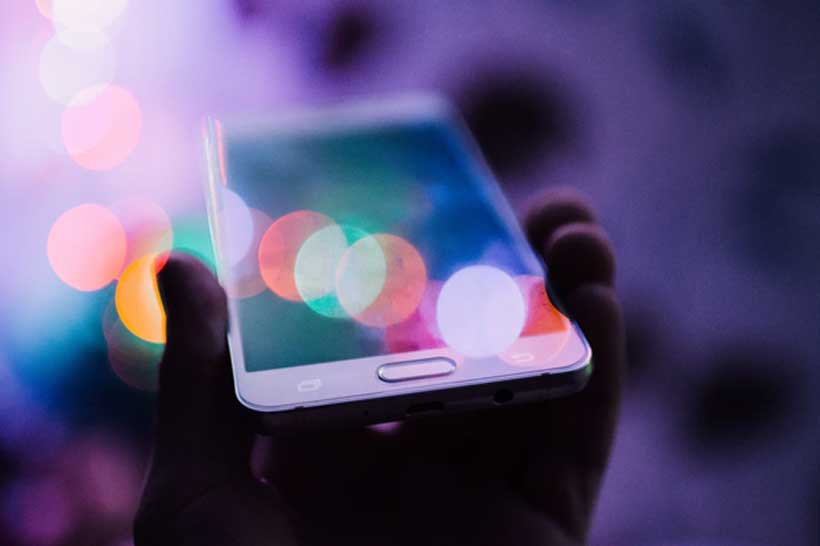 Digital wallets, also known as mobile wallets, have been around for quite some time. These wallets aren't always easy to understand for most people, but they are easy to use.
When using a credit or debit card, you insert, swipe or tap the card into a terminal. The terminal decrypts the information stored on the card and uses it to complete the transaction.
Using a digital wallet on your phone works the same way. However, in this case, the information is stored on your smartphone as opposed to a credit or debit card.
Are Digital Wallets Safe?
Yes, digital wallets are secure. In fact, they are one of the most secure payment solutions. Digital wallets have pre-set safety features to stop anyone from accessing your account.
Digital wallets also offer additional safety measures to deter criminals from accessing your wallet. Some of these safety features include face or fingerprint scans and passwords.
Still, there has been a lot of concern regarding the security of mobile payments. So if you're concerned about safety, you can deploy extra security measures. Perhaps the most reliable way is to hide your IP using a VPN Chrome extension. Reputable VPN services are available on phones in the form of apps. You can use VPN apps to boost the overall security of your digital wallet.
One benefit of digital wallets is that you don't have to worry about leaving a credit or debit card on the counter. That said, let's look at how to pay with your smartphone. We'll do this by looking at the three main digital wallets available; Apple Pay, Google Pay, and Samsung Pay.
Apple Pay
If you have an iPhone, here is how to use Apple Pay, Apple's very own digital wallet.
Add your credit or debit card to Apple Pay. To do this, open the Apple Pay application on your iPhone and click on the plus (+) sign at the top and follow the prompts on your screen to add a new card to the service.
Once you've added the card to Apple Pay, your bank will authenticate the card. From here, you can start using your verified card on Apple Pay.
Now you need to verify you're the one making the purchase. On iPhone X and higher double click the power button; and use Face ID or a password. If you have an iPhone 8 or lower, verification will be done via Touch ID, so rest your finger on the home button.
Next, pick the card you want to use; you can also pick a default card during setup.
Then hold your unlocked iPhone over the contactless card reader. If the payment is successful, an icon labeled 'Done' will appear on your screen.
Google Pay
If you have an Android smartphone, you can use Google Pay.
So start by adding at least one card to the Google Pay application. To do this, take a photo of your card on the app or enter the details manually.
Once you've added the card to Google Pay, your bank will verify the card, and you can start making payments with the service.
Unlock your smartphone and hold it over the contactless card reader to make payments. A blue checkmark will appear on your screen if the payment is successful.
Google allows you to set up a default card to use when paying. If you'd like to use a different card, launch the Google Pay application and scroll through the cards you've set up until you come across the card you want to use.
Samsung Pay
If you own a Samsung smartphone, you can use Google Pay or Samsung Pay. But Samsung Pay is the best option for Samsung phones, and it comes pre-installed on most devices.
So start by launching the app, click on 'Get Started,' and set up a unique PIN.
Next, follow the prompts to add cards to the service. Once you're done adding the cards, you can use Samsung Pay to make payments.
To make payments, unlock your Samsung smartphone and launch the app.
Next, verify your identity by entering the PIN you created or allowing your phone to scan your iris or fingerprint when you place your finger on the fingerprint reader.
Now you can hold your phone over the card reader, and payment will be done automatically. If payment is successful, you'll see a checkmark sign on your screen.
Samsung has embedded a Favorite Cards feature inside the app, allowing you to switch between cards prior to making a payment. To use this feature, swipe up from the bottom of your phone's screen and pick the card you'd like to use for your next payment.
Final Thought
Understanding how to set up a card on your smartphone and use it as a digital wallet can make shopping convenient because you don't have to touch the card reader. Simply look for your digital wallet's logo on card readers and proceed to make payment.
Cambodia's Economy Growing but Must Weather Oil Price Shock
Cambodia's economy will grow by 4.5 percent in 2022, according to the latest World Bank projections. Weathering the Oil Price Shock, the Bank's June 2022 economic update for Cambodia, shows that while domestic economic activity and goods exports continue to recover from the slowdown caused by COVID-19, growth remains uneven, with the war in Ukraine driving inflation.
The report shows that during the first quarter of 2022, goods exports rose to $4.8 billion, up by 26 percent on last year. Traditional growth drivers, especially garments, travel goods, and footwear continue to expand but newer manufacturing industries, such as for electrical and vehicle parts, are also emerging, while exports to the US are surging.
Although domestic economic momentum is strong, recovery is held back by deteriorating global demand. Rising global energy and food prices are fueling higher inflation, and in Cambodia, poor and vulnerable households with limited savings are likely to bear the brunt of the oil price shock. The fiscal deficit is expected to widen to 6.3 percent of GDP, as the government will need to continue spending programs to support the poor.
"The government's Living with COVID-19 strategy has allowed Cambodia to reopen, enabling economic recovery," said Maryam Salim, World Bank Country Manager for Cambodia. "However, the road ahead remains unclear. Rising energy and food prices due to the war in Ukraine are imposing additional burdens on the poor, and this will slow the pace of poverty reduction. The government's cash transfer program, which has been vital to poor households during the pandemic, will continue to be needed."
Over the medium term, the economy is expected to grow at around 6 percent annually, with the new investment law, together with free trade agreements, helping to boost investment and trade. The report recommends policies that can help sustain economic recovery. These include continued efforts to contain COVID-19 infection, strengthening consumer and investor confidence, promotion of exports, particularly in agricultural commodities, by facilitating trade and reducing the costs of doing business, and stabilization of retail prices.
The report also includes a special focus section on post-pandemic supply chain disruptions. It suggests strategies for reducing logistic costs and emphasizes that efforts to increase Cambodia's trade competitiveness and enhance its connectivity will require a systematic approach that goes beyond improvement of physical assets. Efforts are needed to strengthen the entire supply chain by monitoring the efficiency of trade gateways and routes, expanding the "Best Trader scheme" to the wider logistics sector, developing a longer-term business plan for railways, and establishing the "Roadwatch," hotline, through which traders and citizens can report irregularities. Implementing these reforms will require an institutional approach and a lead government agency that can oversee logistics development at the national and gateway levels.
The Cambodia Economic Update is a biannual report that provides up-to-date information on short- and medium-term macroeconomic developments in Cambodia.
Circular Economy Key to Supporting Thailand's Resilient Recovery
Thailand's economy is expected to expand by 2.9 percent in 2022, supported by private consumption and tourism recovery. However, negative spillovers from the war in Ukraine and lockdown in China highlights Thailand's oil dependence and vulnerability to global supply chain disruptions. Adopting a more circular economy approach can help promote growth that is more sustainable and more resilient to external shocks, according to the Thailand Economic Monitor published today.
The economy is expected to gain momentum in the second half and reach pre-pandemic levels in the fourth quarter of 2022, given the decline in COVID-19 cases and the further relaxation of border restrictions in Thailand and other countries. Tourist arrivals are projected to increase to 6.0 million arrivals in 2022, up from 0.4 million in 2021, and reach 24 million, or around 60 percent of pre-pandemic levels, by 2024. As a result, growth of 4.3 percent and 3.9 percent is projected for 2023 and 2024, respectively.
Headline inflation is projected to stay at a 14-year high over the course of 2022 at 5.2 percent, with core inflation at 2.3 percent. Exports of goods are expected to grow at 4.1 percent in 2022, slowing down after a strong outcome in 2021 at 18.8 percent, reflecting the softening global demand, and the prolonged global supply chain disruptions.
"As Thailand moves into the recovery phase, it will be important to make progress on fiscal consolidation while rebalancing public spending towards public investment to help support the government's vision to build back better and greener," said Kiatipong Ariyapruchya, Senior Economist for Thailand, World Bank.
According to the report, the war in Ukraine may aggravate poverty in Thailand through high food and energy prices. The World Bank estimates that a 10 percent increase in the global prices of food would raise the poverty rate by 1.4 percentage points and an increase of 10 percent in energy prices would raise the poverty rate by 0.2 percentage points.
Economic modeling suggests that an accelerated transition towards a circular economy could boost output and jobs, increase GDP by about 1.2 percent and create nearly 160,000 additional jobs by 2030, representing about 0.3 percent of total employment. It can also contribute to taming high and volatile commodity prices, and reduce greenhouse gas emissions by about 5 percent by 2030.
"With rising demand for resources in the domestic market, Thailand could add the circular economy approach to the pool of policy solutions that can decouple growth from a resource-intensive economy," said Jaime Frias, Senior Economist, World Bank. "A concerted public and private response, along with targeted reforms, will be necessary to unlock Thailand's potential in this area."
The report recommends several actions to support the circular economy in Thailand including awareness building on resource intensity, pollution, and resource degradation in the country. Along with this intervention, building institutional capacity and inter/intra agency coordination is a must, as well as providing a supporting framework to share knowledge and innovation and create further incentives for businesses to adopt circular business models. This involves incorporating circular economy into public procurement, developing sector-specific road maps, providing physical and digital infrastructure, and creating business support schemes.
What is a HIPAA Violation in Workplace?
A HIPAA violation in the workplace can be defined as a situation in which an individual's personal health information is mishandled or accessed without authorization. This can occur when an employee doesn't take proper precautions to protect their health information, when a third party improperly accesses the data, or when an organization fails to properly implement safeguards. According to the basics of HIPAA law, employers must take steps to protect their employees' personal health information, and violators can face serious penalties. If you're concerned that your employer may have violated HIPAA protections, don't hesitate to get help in this regard. An experienced attorney can assess the situation and help you take steps to protect your rights.
Regardless of the cause, any HIPAA violation can have serious consequences for the individual involved. For example, if an employee's health information is compromised, they may be at risk for identity theft and other scams. If their employer discovers the breach, they could face legal penalties for not taking adequate measures to protect their employees' data. So whatever kind of information you handle on a daily basis- from your salary to your prescription drugs- make sure you're taking all necessary precautions to keep it safe from prying eyes and malicious actors. And if you ever notice any potential HIPAA violations happening within your workplace, don't hesitate to reach out for help. According to the basics of HIPAA law, a HIPAA violation can have serious consequences for the individual involved. Some HIPAA violations can include:
1. Sharing Protected Health Information Without Authorization From The Patient:
A HIPAA violation in the workplace can occur when individual shares protected health information (PHI) without authorization from the patient. This includes unauthorized access, disclosure, copying, or use of PHI. Violations can also occur when an individual fails to adhere to HIPAA standards for protecting PHI. When an organization commits a HIPAA violation, it could be subject to significant penalties, including monetary fines and/or debarment from participating in federal healthcare programs. In some cases, individuals involved with the organization may also be personally liable for damages incurred as a result of the breach. Therefore, it is important that organizations take seriously their responsibility to protect PHI and comply with all HIPAA requirements.
2. Failing To Keep Protected Health Information Confidential:
If an individual fails to protect their health information from unauthorized access, disclosure, or use in a workplace setting, this may be a HIPAA violation. This type of violation could result in serious consequences for the worker, including potential fines and/or criminal charges. In order to ensure that their health information remains confidential, employees must take steps such as password guarding their files and not sharing sensitive information with unauthorized individuals. According to the basics of HIPAA law, organizations are not allowed to demand that employees reveal their passwords in order to access their health information.
3. Tampering With Protected Health Information:
Another HIPAA violation can occur when someone at work alters, destroys, or tampers with protected health information. This includes altering records without the patient's consent, unauthorized access to PHI, and mislabeling PHI as non-patient information. Violations can result in hefty fines from the US Department of Health as well as possible jail time. Another possible HIPAA violation occurs if an individual tampers with their health information in any way. This could include changing or removing information or tampering with the data in any way. If an employee suspects that their health information has been tampered with, they should immediately report the incident to their supervisor.
4. Failing To Comply With The Payment And Security Standards For Health Information:
One of the key provisions of HIPAA is that health care providers must comply with payment and security standards when handling PHI. This means ensuring that all electronic data transmissions are encrypted, that all records are properly protected against unauthorized access, and that all payments are made through secure channels. If an employer fails to meet these standards, they could be fined by HHS or face other penalties such as suspension or termination of their healthcare provider relationship.
5. Not Having A Secure Electronic System In Place That Can Handle PHI:
HIPAA requires that all healthcare providers maintain a secure electronic system in place that can handle PHI. This system must be able to protect the privacy of patients' information and prevent unauthorized access. If your organization does not have a secure electronic PHI system in place, you may be violating HIPAA. In other words, the system is not properly protected from unauthorized access, use, or disclosure. If an employee learns of their PHI being mishandled through this type of violation, they may feel concerned about their privacy and may experience emotional distress as a result.
6. Not Properly Training Employees On HIPAA And Its Regulations:
There are a number of HIPAA violations in the workplace that can lead to legal action. One of the most common HIPAA violations is not properly training employees on how to comply with the law. This can lead to data breaches and other issues that could damage an organization's reputation. Employees need to be aware of their rights and obligations when it comes to HIPAA, and they need to be trained on how to properly protect personal information. If an organization fails to take these precautions, it could face serious penalties. If an employee violates HIPAA regulations without proper training, the organization could be liable for damages. This is why it is important for organizations to ensure their employees are up-to-date on all of the latest HIPAA compliance requirements.
7. Failing To Report Any Unauthorized Access To PHI:
If you learn that someone has unauthorized access to your personal health information (PHI), you have a legal obligation to report this incident to your organization's PHI security officer. This is known as "reporting a HIPAA violation." If you fail to report unauthorized access, it will be another violation you may be liable for damages that result from the unauthorized access. Reporting a HIPAA violation is important not only because it helps protect your PHI but also because it can help punish those responsible for the breach. Failing to report unauthorized access can lead to disciplinary action, including termination of employment. So if you learn of any unauthorized access to your PHI, make sure you report it immediately.
8. Lost Or Stolen Devices:
One common HIPAA violation in the workplace is lost or stolen devices. This can include anything from laptops to smartphones to tablets. If a device is lost or stolen, it can seriously impact the work productivity of the individual who owns it and can even lead to information being compromised. In order for businesses to minimize the risk of HIPAA violations, they should take steps to ensure that devices are properly secured and that employees are aware of their responsibility to keep their devices safe. If you suspect that a device has been stolen or lost, you should take steps to ensure that your data is safe. You may want to consider filing a police report, locking down your device with a password, and monitoring your account for suspicious activity. According to the basics of HIPAA law, if you believe that your privacy as a patient has been violated as a result of a lost or stolen device, you have the right to file a complaint with your employer.
Final Thoughts:
When it comes to compliance with the Health Insurance Portability and Accountability Act (HIPAA), employers must be aware of a variety of HIPAA violations that can occur in the workplace. While these violations can be serious, they often can be corrected without any legal repercussions. However, if an employer is found to have committed a HIPAA violation, it could face fines and other penalties. Therefore, it is important for employers to take proactive steps to ensure compliance with HIPAA regulations.
By following the HIPAA regulations, you can protect your employees and ensure that they are safe while working in the workplace. Make sure to keep track of any HIPAA violations that your employees may commit. According to the basics of HIPAA law, you have the right to file a complaint against an organization if you believe that your privacy as a patient has been violated in the workplace.