Pakistan Army says defence budget for 2022-23 decreases from 2.8per cent of the GDP to 2.2 per cent
India's GDP ($2.95 trillion) for 2021 is while Pakistan's is $347.743 billion. With Gross Domestic Product in trillions, India's the volume of defence outlay becomes much greater than Pakistan's. India's GDP is behind that of the US ($22.9 trillion), China ($16.9 trillion), Japan ($5.1 trillion), Germany ($4.2 trillion), and the UK ($3.1 trillion) but ahead of France's 2.94 trillion (International Monetary Fund, World Economic Outlook Database, October 2021).
Pakistan's defence outlay
India showcases its defence expenditure on web sites, but, Pakistan mentions thm in one line in the demands for grants. The legislators apathetic to knowing the details. The defence officials, including the defence secretary has in the past expressed keen desire to show any detail to legislators.
The parliamentarians lack the ability to scrutinise the budget. Budgetary analysis is a technical task which could be done only by qualified people in ministries. Lt Gen Attiqur Rehman in Our Defence Cause says: "In a democracy, the defence services belong to the people through their representatives in parliament. Thus, the people have the right to know what is going on, how their money is being spent, and how the defence services are being managed and administered. In fact, they have a right to know everything, except details of the actual war plans."
Pakistan's defence demands undergo a rigorous scrutiny by relevant parliamentary committees and audit bodies. Legislators and MoD babus are properly briefed about need for provisions. Whenever demanded, the details of the defence budget for the current, as well as for the coming, financial year were placed before the parliament. Even the expenditure on Zarb-e-Azb appeared more than once in media.
Most legislators lack acumen to analyse numerical rigmarole. So they themselves do not wish to be bothered with the job being done by competent professionals in various ministries and parliamentary committees.
Pakistan should separate expenditure of forces to defend China Pakistan Economic Corridor and key installations including parliament from normal demands for defence grants.
A bitter lesson of history is that only such states survived as were able to strike a balance between constraints of security and welfare. Garrison or warrior states vanished as if they never existed.
A common feature of all strong states had been that they had strong military and civil institutions, de jure capability to defend their territory and policies that favoured the citizenry rather than dominant classes — feudal lords, industrial robber barons and others.
No standard definition of India's defence budget
Take military pensions. They are clubbed under provisions of "civil ministries", or separately. Many provisions of quasi-military nature are excluded from the defence outlay. Examples of such provisions are border and strategic roads, public sector undertakings mentioned under the Defence ministry separately. The provisions in MoD have capital outlays. They are not classified under military expenditure of the three services. The The nuclear research (bomb making) expenditure is not treated as a military expense.
After a tiff with China, considerable money was spent on infrastructure in Ladakh, and Arunachal Pradesh. This expenditure is of military nature. Presenting the Union Budget 2022-23 in Parliament on February 1st, Finance Minister Nirmala Sitharaman announced, among many others, an increase in allocations for the Ministry of Defence (MoD) by 9.8 percent to INR 5.25 trillion (USD 70.6 billion). The near double-digit rise in the defence allocation comes amidst India's ongoing military stand-off with China in eastern Ladakh, which is yet to be diffused at the time of writing this article.
India has a vast array of para military forces like the Border Security Force, Central Reserve Police Force. They are as good as the "regulars". Expenditure on them is of military nature. The para-military forces spare the "regulars" for other duties.
Military ambitions
At us prodding, India revised its maritime strategy in 2015 to "Ensuring Secure Seas". The previous strategy was "Freedom to Use the Seas. To implement the new strategy, India built the
India took up the development of the Sittwe Port in Myanmar as part of the Kaladan multi-modal transit transport project for building a multi-modal sea, river and road transport corridor for shipment of cargo from the eastern ports of India to Myanmar through Sittwe. India upgraded its existing listening post in northern Madagascar. India has obtained access to the US naval base in Diego Garcia, and to the French naval bases in Mayotte and Reunion islands, besides the Australian naval base in Cocos (Keeling. Robert Kaplan, in his book, Monsoon: The Indian Ocean and Future of American Power, argues that the geopolitics of the twenty-first century will hinge on the Indian Ocean. Waters of the Indian Ocean reach 28 countries which together account for 35 percent of the world's population and 19 per cent of the world's Gross Domestic Product. Sixty per cent of the world's oil shipments from the Gulf countries to China, Japan and other Asian countries pass through these waters which host 23 of the world's busiest ports.
A US proxy
India is emerging as the US proxy against rising China, which is determined to surpass the USA in GDP by 2027. India is opposed to China's Belt and Road Initiative. Besides, it uses its aid, trade and border contiguity to obstruct Chinese influence in Bhutan, Nepal, and Bangladesh.
At India's bidding, those countries toe the Indian line in SAARC and other international forums like G-20. In 2005, Washington expressed its intention to help India become a major world power in the 21st century (according to K. Alan Kronsstadt, Congressional Research Service Report for Congress, 13 February 2007). It was later re-affirmed by Ambassador David Mulford in a US Embassy press in 2005. The USA's resolve later translated into modification of domestic laws to facilitate export of sensitive military technology to India. The Nuclear Supplier Group also relaxed its controls to begin exports to India's civilian nuclear reactor (enabling India to divert resources to military use).
Raj Mohan, Shyam Saran and several others point out that India follows Kautliya's mandala (concentric, asymptotic and intersecting circles, inter-relationships) doctrine in foreign policy. It is akin to Henry Kissinger's `spheres of influence'. According to this doctrine 'all neighbouring countries are actual or potential enemies'. However, short-run policy should be based on common volatile, dynamic, mercurial interests, like the intersection of two sets.
Former Indian foreign secretary, Shyam Saran in his book How India Sees the World says, 'Kautliyan [Chanakyan] template would say the options for India are sandhi, conciliation; asana, neutrality; and yana, victory through war. One could add dana, buying allegiance through gifts; and bheda, sowing discord. The option of yana, of course would be the last in today's world' (p. 64, ibid.). It appears that Kautliya's and Saran's last-advised option is India's first option, with regard to China and Pakistan, nowadays.
Raj Mohan elucidates India's ambition, in terms of Kauliya's mandala (inter-relationships), to emerge as South Asian hegemon in following words:
'India's grand strategy divides the world into three concentric circles. In the first, which encompasses the immediate neighbourhood, India has sought primacy and a veto over actions of outside powers. In the second who encompasses the so-called extended neighbourhood, stretching across Asia and the Indian Ocean littoral, India has sought to balance of other powers and prevent them from undercutting its interests. In the third, which includes the entire global stage, India has tried to take its place as one of the great power, a key player in international peace and security. (C. Raja Mohan, India and the Balance of Power, Foreign Affairs July-August 2006).
Henry Kissinger views Indian ambitions in the following words: 'Just as the early American leaders developed in the Monroe Doctrine concept for America's special role in the Western Hemisphere, so India has established in practice a special positioning of the Indian Ocean region between the East Indies and the horn of Africa. Like Britain with respect to Europe in the eighteenth and nineteenth centuries, India strives to prevent the emergence of a dominant power in this vast portion of the globe. Just as early American leaders did not seek approval of the countries of the Western Hemisphere with respect to the Monroe Doctrine, so Indian in the region of its special strategic interests conducts its policy on the basis of its own definition of a South Asian order' (World Order, New York, Penguin Press, 2014).
ZbigniewBrzeszinsky takes note of India's ambition to rival China thus: 'Indian strategies speak openly of greater India exercising a dominant position in an area ranging from Iran to Thailand. India is also position itself to control the Indian Ocean militarily, its naval and air power programs point clearly in that direction as do politically guided efforts to establish for Indi strong positions, with geostrategic implications in adjoining Bangladesh and Burma (Strategic Vision: America and the Crisis of Global Power).
With tacit US support, India is getting tougher with China. There was a 73-day standoff on the Doklam Plateau near the Nathula Pass on the Sikkim border last year. Being at a disadvantage vis-à-vis India, China was compelled to resolve the stand-off through negotiations. China later developed high-altitude "electromagnetic catapult" rockets for its artillery units to liquidate the Indian advantage there, as also in Tibet Autonomous Region. China intends to mount a magnetically-propelled high-velocity rail-gun on its 055-class under-construction missile destroyer 055.
The Indian navy wants a 200-ship strong fleet by 2027. The Navy wants to procure six new conventional submarines and 111 Naval Utility Helicopters to replace the vintage fleet of Chetaks. The IAF wants to procure 114 new fighters besides the 36 Rafales ordered in 2015, still in process
Social cost of military spending: Back in 1996-97, British Labour Party Defence Study Group tried to highlight defence burden on public exchequer. In that report, they drew comparisons between the defence and social costs. For instance, £ 7,000 million cost of the Tornado multi-role combat aircraft project was more than the total cost of Britain's health and personal social services projects for 1976-77. £ 16 million price of the Frigate Ambuscade could provide a new 50S-bed hospital in Bangor. The submarine Superb was more expensive than building 4,000 new homes.
Colossal expenditure on conventional weapons by a nuclear power is not understood. Nuclear deterrence does not mean matching bomb for bomb. India should carry out a similar cost-benefit study of its military expenditure.
Social cost of military expenditure: Miserable lifestyle
During COVID 19 surge people dumped the dead bodies of their kith and kin in rivers. They could not afford to buy costly wood to arrange a decent cremation.
Nearly half of India's 1.2 billion people have no toilet at home. Yet more people own a mobile phone, according to the latest census data. Only 46.9 percent of the 246.6 million households have lavatories while 49.8% defecate in the open.
Most Indians don't use toilet paper and consider it cleaner to use other materials to wipe their bottom, such as newspapers, leaves and sand.Modi's Clean India (Swach Bharat) remained a tall claim as most toilets disintegrated due to disuse or substandard quality. According to the health ministry's 2012 Survey, of the 97.3 million toilets `built', the ministry's 2012 survey suggests that at least 27.64 million toilets are defunct.
According to India's census of household amenities and assets, the majority of Indians have a miserable lifestyle. The survey indicated that the Indian government's priorities for ameliorating lot of the common man were wrong. For instance, the government keeps fuming and fretting about the Liquefied Petroleum Gas (LPG) subsidy. But, only about 18 percent of fortunate families use LPG as fuel in their everyday life. Majority of the surveyed families used dung cakes, or firewood to cook. Only six per cent of the families have a car, with or without the LPG facility.
The survey further indicated: (a) Majority of the people are shelter-less and without any public-health cover. About six people live in one house. There are 179 million residential houses. Interestingly, `house' means one room for about 40 per cent of Indian families. As such, about 40 percent of married people do not enjoy the luxury of an independent sleeping room. (b) Most `houses', so called, are without toilets. (c) Only half the population (52%) lives in `houses' with walls and roofs. The rest live shelter-less in the open air. (d) Only 56 per cent of the `houses' are blessed with electricity. Even in the prosperous Punjab, four lakh households are without electricity. The survey negated the common impression that 100% households in Punjab had electricity. Not a single state provides electricity to 100 per cent of its households. The situation in Bihar is the most miserable. There, only 10 per cent of Bihar state's 14 million households get electricity, and the 90 per cent remain without it.
The survey found that only 38% families have water. The tapped water supply, besides being erratic, is generally unhygienic. Water is supplied for only a few hours, four hours at the most. About 62 per cent of the families, that is 118 million households; do not have access to drinking water at home. In rural areas, about five million families still fetch drinking water from nearby ponds, tanks, rivers and springs.
One starling finding of the Survey was that the development expenditures were oriented towards the rich (urban areas). This trend has perpetuated the rural urban divide. The urban-rural divide is most pronounced when it comes to electricity supply. About 88 per cent families in urban ar­eas vis-à-vis 44 per cent in rural areas have access to electricity. Almost half of the rural `houses' are still lit with kerosene.
Urban areas are better in fuel consumption also. Over 22 million Indian families (12 per cent households) still cook under the sky. But, 76 percent of urban households have separate kitchens in their homes. Whether or not there is a kitchen, firewood is still the most widely used fuel with over 52.5 per cent Indians depending on it.
Surprisingly, even 23 per cent urban families use firewood for cooking. About 10 per cent rural households use crop residue as fuel. Besides, cow- dung cake as fuel is used by 9.8 per cent (The meager use of biogas, even in villages, reflects failure of the Indian government to promote biogas in villages).
About 23% urban families have phones as compared to only 4% rural families. Cars are, practically, an anathema for the rural population. As for urban families, only six per cent of the overall households surveyed have a car. But, 13% of the Delhi-resident families have cars (highest average among the cities).
Majority of the Indians live in a Sahara of subhuman conditions. There are oases of affluence, unnoticed and un-taxed by the government's policy makers. For instance, 11 per cent of Delhi's 3.3 million houses are vacant. Gujarat has 14 per cent houses vacant.
For about a third of even urban Indian fami­lies, a house does not include a kitchen, a bathroom, and a toilet. And, in many cases, no power and water sup­ply(Indian express dated February 9, 2004 .Figuring India Shining India?)
Take a look at these figures and feel not-so-good") published the following pathetic profile of true India: "260 million people below poverty line,60 million of under four-year-olds are moderately or severely malnourished, 87 % women are anaemic,60 % children are anaemic,25 million are without shelter,171 million have no access to safe drinking water, 290 million adults are illiterate, 53 % of below five-year-olds are underweight, 4.4 doctors per 10,000 people (Source: Planning Commission)".
Way out: Peace with neighbours: Pakistan's founder Quaid-i-Azam Mohammad Ali Jinnah cherished the desire for lasting Indo-Pak peace even before creation of Pakistan. During his last days, The Quaid was perturbed at the Cold War rivalry emerging between the USA and the USSR.
The Quaid keenly desired that the subcontinent and all of South Asia should remain aloof from the rivalry. Therefore, he proposed a joint defence pact with India. Had India accepted his idea, the two countries would not have been at daggers drawn after independence.
Before his final flight (Aug 7, 1947) from Delhi to Pakistan, he sent a message to the Indian government, "the past must be buried and let us start as two independent sovereign states of Hindustan and Pakistan, I wish Hindustan prosperity and peace." Vallabhbhai Patel replied from Delhi "the poison has been removed from the body of India. As for the Muslims, they have their roots, their sacred places and their centres here. I do not know what they can possibly do in Pakistan. It will not be long before they return to us."
Even Nehru, an ostensibly liberal leader, regarded the creation of Pakistan as a blunder. His rant against Pakistan reaches a crescendo in his remarks: "I shall not have that carbuncle on my back." (D. H. Bhutani, The Future of Pakistan, page 14). Will India stop its worldwide defence purchases to open a new chapter in relations with Pakistan?
Concluding thoughts
India's rising defence outlays ratchet up Pak defence allocations. Let India lower her expenditure first! It should be a leader to compel Pakistan to follow suit. It must shun hegemonic designs.
Any analysis of India's military expenditure should be based on actual Demands for Grants coupled with Explanatory Memoranda. The allocations concealed under civil ministries outlays should be ferreted out and added to military allocations. The successive increases are revised and then actual budget estimates should be taken into account.
The colossal increase in big brother's military budget is untenable in light of its teeming millions living below the poverty line.
Why America's nuclear threat to Russia now is bigger than the 1962 Cuban Missile Crisis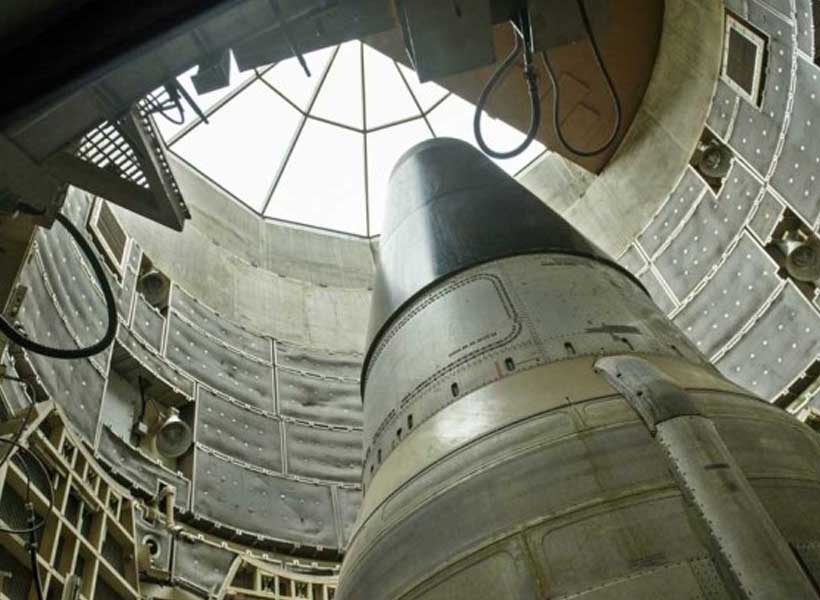 During the 1962 Cuban Missile Crisis, the central issue was how short America's available reaction-time to a Soviet blitz nuclear attack would be and whether it would be too short for America to respond before America's leader, JFK, would be able to press the nuclear button and retaliate against such a Soviet nuclear first-strike (from so near a location as Cuba). That time-interval would have been about 30 minutes, and Kennedy told Khrushchev that that would be unacceptably short and so if Khrushchev would go through with his plan to place his missiles in Cuba, then America would preemptively launch our nuclear warheads against the Soviet Union. Khrushchev decided not to do it. WW III was thus averted. But now we're potentially down to around 5 minutes, in the reverse direction, and almost nobody is even talking about it.
The present version of that threat (to the entire world) started in 2010, when U.S. President Barack Obama (who had just won the Nobel Peace Prize for his rhetoric) met privately in the White House with the then newly and democratically elected President of Ukraine, Viktor Yanukovych, who had just been elected by Ukrainians on a platform of continuing into the future the geostrategic neutrality of Russia's next-door neighbor Ukraine regarding the continuing goal of the U.S. Government to conquer Russia. Yanukovych refused to assist America in that regard, but would also not oppose it; Ukraine would remain neutral. Later that same year, Obama's Secretary of State Hillary Clinton met privately with Yanukovych in Kiev, and the result was the same: Ukraine would remain neutral regarding Russia and the United States. Then, in 2011, two agents of the CIA-created Google Corporation, Eric Schmidt and Jared Cohen, who happened to be personal friends and associates of Ms. Clinton (plus some of those men's close associates), met privately with Julian Assange for a 'friendly' visit allegedly in order to quote him in their upcoming book, The New Digital Age: Transforming Nations, Businesses, and Our Lives how to stir up and organize a grass-roots movement online so as to enhance democracy. Only later did Assange recognize that he had divulged to them tips that were subsequently used by the U.S. State Department and CIA to organize the coup that overthrew Yanukovych in February 2014. Assange then headlined in October 2014, "Google Is Not What It Seems". That's when Assange noted, "Jared Cohen could be wryly named Google's 'director of regime change.'"
This coup (called 'the Maidan revolution' or "Euromaidan") started being organized inside the U.S. Embassy in Ukraine by no later than 1 March 2013, but Wikipedia says instead: "Euromaidan started in the night of 21 November 2013 when up to 2,000 protesters gathered at Kiev's Maidan Nezalezhnosti and began to organize themselves with the help of social networks." (Nothing was mentioned there about the U.S. Embassy's having organized them.)
The U.S. Government had also engaged the Gallup polling organization, both before and after the coup, in order to poll Ukrainians, and especially ones who lived in its Crimean independent republic, regarding their views on U.S., Russia, NATO, and the EU; and, generally, Ukrainians were far more pro-Russia than pro-U.S., NATO, or EU, but this was especially the case in Crimea; so, America's Government knew that Crimeans would be especially resistant. However, this was not really new information. During 2003-2009, only around 20% of Ukrainians had wanted NATO membership, while around 55% opposed it. In 2010, Gallup found that whereas 17% of Ukrainians considered NATO to mean "protection of your country," 40% said it's "a threat to your country." Ukrainians predominantly saw NATO as an enemy, not a friend. But after Obama's February 2014 Ukrainian coup, "Ukraine's NATO membership would get 53.4% of the votes, one third of Ukrainians (33.6%) would oppose it." However, afterward, the support averaged around 45% — still over twice as high as had been the case prior to the coup.
In other words: what Obama did was generally successful, it grabbed Ukraine, or most of it, and it changed Ukrainians' minds regarding America and Russia. But only after the subsequent passage of time did the American neoconservative heart become successfully grafted into the Ukrainian nation so as to make Ukraine a viable place to position U.S. nuclear missiles against Moscow. Furthermore: America's rulers also needed to do some work upon U.S. public opinion. Not until February of 2014 — the time of Obama's coup — did more than 15% of the American public have a "very unfavorable" view of Russia. (Right before Russia invaded Ukraine, that figure had already risen to 42%. America's press — and academia or public-policy 'experts' — have been very effective at managing public opinion.)
Back in 2012, when Obama was running for re-election, against Mitt Romney, that figure was still remaining at 11%, where it had been approximately ever since Gallup had started polling on this question in 1989. So, Obama, and the U.S. Congress, and the newsmedia owners who had sold all of those poliiticians to the American public, had a lot of work yet to do after Obama's re-election in 2012. During that political contest, Obama was aware of this fact, and used it to his own advantage against the overtly hyper-anti-Russian candidate, Romney.
A major reason why the American people re-elected U.S. President Barack Obama, instead of elected a new President Romney, was Romney's having said of Russia, on 26 March 2012,
Russia, this is, without question, our number one geopolitical foe. They — they fight every cause for the world's worst actors. … Russia is the — the geopolitical foe.
Not just "a" geopolitical foe, but "the" geopolitical foe." (Wow! In a world with growing jihadist movements, such as Al Qaeda and ISIS?) The prior month, Gallup had polled, and reported that 11% figure; so, Romney was jumping the gun a lot on this, maybe because he was more concerned about fundraising than about appealing to voters. He knew he would need lots of money in order to have even a chance against Obama.
Obama responded to that comment mainly at the re-election campaign's end, by springing this upon Romney during a debate, on 22 October 2012:
Governor Romney, I'm glad that you recognize that Al Qaida is a threat, because a few months ago when you were asked what's the biggest geopolitical threat facing America, you said Russia, not Al Qaida; you said Russia. In the 1980s, they're now calling to ask for their foreign policy back because, you know, the Cold War's been over for 20 years.
Obama's campaign had very successfully presented himself as NOT being like Romney (even though he secretly WAS). Lies like this had, in fact, won Obama his 2009 Nobel Peace Prize. But now he won his re-election. He was an astoundingly gifted liar.
Regarding the incident on 26 March 2012, when Obama spoke with Russian President Dmitriy Medvedev at the South Korean "Nuclear Security Summit", Politifact reported:
In March 2012, at a summit in South Korea, Obama was caught in a "hot mic" incident. Without realizing he could be overheard, Obama told Russian President Dmitry Medvedev that he would have more ability to negotiate with the Russians about missile defense after the November election.
"On all these issues, but particularly missile defense, this, this can be solved, but it's important for him [the incoming President Putin] to give me space," Obama was heard telling Medvedev, apparently referring to incoming Russian president Vladi­mir Putin.
"Yeah, I understand," Medvedev replied.
Obama interjected, saying, "This is my last election. After my election, I have more flexibility."
So: Obama was telling Putin there, through Medvedev, that his next Administration would soften its stand on America's installing in eastern Europe, near and even on Russia's borders, missiles that are designed to disable Russia's ability to retaliate against a U.S. nuclear first-strike — the U.S. ABM or anti-ballistic-missile system and the nuclear weapoons that America was designing.
Obama wasn't lying only to America's voters; he was shown there privately lying to Putin, by indicating to Medvedev that instead of becoming more aggressive (by his planned ABMs, and super-advanced nuclear fuses) against Russia in a second term, he'd become less aggressive (by negotiating with Putin about these matters — as you can see there, the nub of the issue was George Herbert Walker Bush's lie to Mikhail Gorbachev in 1990).
Whereas Cuba was around 30 minutes away from nuking Washington DC., Ukraine would be around 5 minutes away from nuking Moscow. No other country is that close to Moscow. This is probably the main reason why, on 24 February 2022, Putin finally decided to invade Ukraine. But even if he wins there, Finland is only 7 minutes away from Moscow. And Finland was one of the Axis powers in Hitler's Operation Barbarossa invasion against the Soviet Union between 25 June 1941 and 19 September 1944; so, Finland's rejoining the nazi alliance now would certainly pose an even greater danger to Russians than Cuba's joining the Soviet alliance posed to Americans in 1962. But this time, the aggressor-nation in the matter is the U.S. and its allies, not Russia, and yet Russia is responding with far less urgency than America had done in 1962. We're still on borrowed time, borrowed now from Russia.
To all this, a friend has replied to me:
Completely invalid analogy. Having Russian missiles in Cuba in the early days of ICBM technology was to the USA what having USA missiles in Turkey was to Russia. The crisis was resolved when both countries agreed to withdraw their missiles. Made sense in those days. Today, the technology is such that proximity of launch sites to targets is irrelevant.
However, some of America's top nuclear scientists don't share that view, at all, but its opposite. They concluded, on 1 March 2017:
The US nuclear forces modernization program has been portrayed to the public as an effort to ensure the reliability and safety of warheads in the US nuclear arsenal, rather than to enhance their military capabilities. In reality, however, that program has implemented revolutionary new technologies that will vastly increase the targeting capability of the US ballistic missile arsenal. This increase in capability is astonishing — boosting the overall killing power of existing US ballistic missile forces by a factor of roughly three — and it creates exactly what one would expect to see, if a nuclear-armed state were planning to have the capacity to fight and win a nuclear war by disarming enemies with a surprise first strike.
Starting in 2006, the predominant American meta-strategy has been called "Nuclear Primacy" — meaning to attain the ability to win a nuclear war — not merely what it had previously been (M.A.D. or "Mutually Assured Destruction"): to prevent one.
Apparently, the latest fashion in U.S. Government and academic thinking, about this 'competition', is, first, to dismember Russia. They even sell this goal as embodying America's "commitment to anti-imperialism."
Even after the lies that got us to invade Iraq, America's public seem to have learned no lessons.
Can BRICS Make a Contribution to International Security?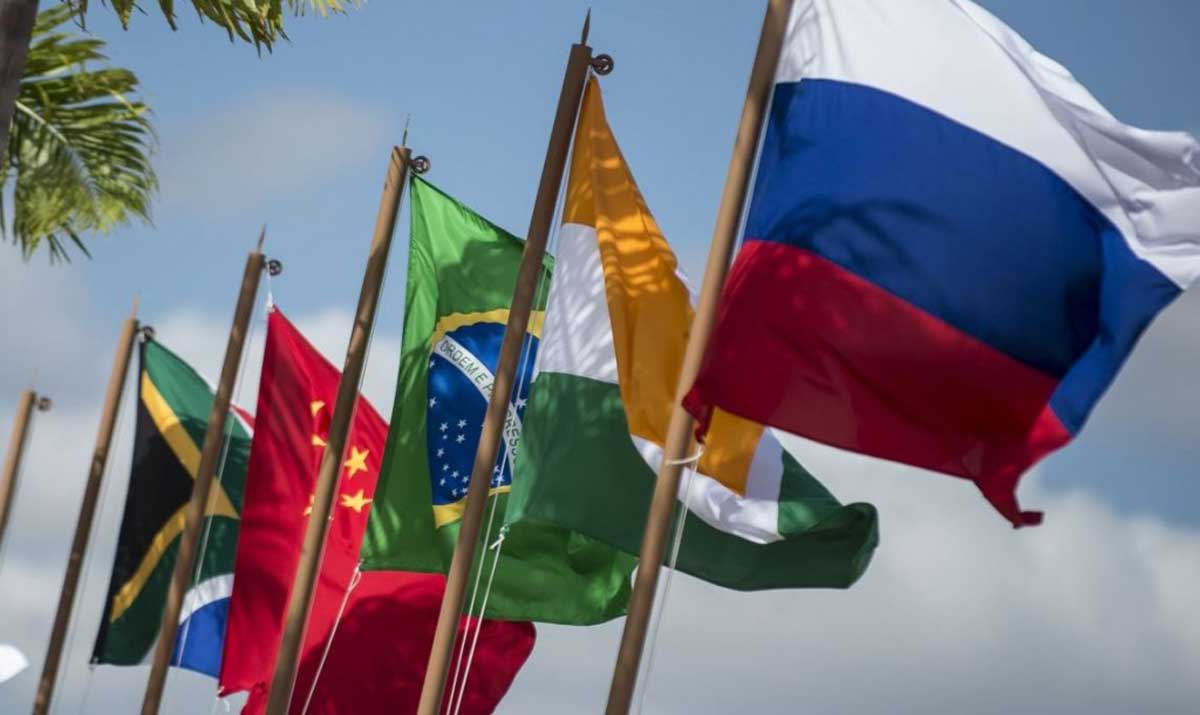 The 14th BRICS Summit is being held in virtual format in Beijing, China. Under turbulent international situations, the question of whether BRICS should indeed play a significant role in international security remains open. Numerous skeptics believe that security issues should remain outside of the BRICS mandate because BRICS has little to contribute here if compared to institutions specifically created to handle security challenges.
Their arguments can be concluded as the three following aspects. Firstly, security has always been closely linked to geography. Secondly, security cooperation tends to presuppose common values and coinciding views on the international system. Thirdly, effective security cooperation is possible if the institution in question has a clear and specific security-related mandate.
These arguments cannot be dismissed as irrelevant. But it is also hard to unconditionally accept them since they reflect traditional views on security which no longer fully reflect the realities of the 21st century. Meanwhile, these realities allow us to assess the capabilities of BRICS in the security domain a little more optimistically, even if the capabilities of BRICS have not yet been fully used.
Let's start with geography. In general, security problems affect countries geographically close to each other. Conflicts and wars, as well as alliances and unions, arise mainly between neighbors. But in today's world, there are many dimensions of security that are not so rigidly tied to geography.
Problems such as cyber security, international terrorism, climate change and the threat of pandemics do not have a specific geographical preference; they are global in nature. Within BRICS, they already actively discuss "non-geographical" issues of international security: non-proliferation of weapons of mass destruction, the use of atomic energy and space for peaceful purposes, international information security and potential threats associated with new technologies.
On the other hand, the regionalization (fragmentation) of the global political and economic systems taking place today contains challenges to international security. If the world breaks apart into a number of blocs, such development can result not only in economic competition between them, but ultimately in a military confrontation.
Therefore, BRICS, figuratively speaking, can help to "sew" the fabric of global security that is being fragmented in front of our eyes. Interaction within the framework of BRICS can become one of the factors hindering the formation of a bipolar system of world politics.
What about values? Tasks related to international security are not always solved on the basis of a unity of values. Very often, the task is precisely to find a balance of interests between countries whose values differ significantly.
In a sense, we can say that the composition of the UN Security Council reflects the significant pluralism of values that exists in the modern world. The notion that humanity was rapidly moving towards the universalization of Western liberal values two or three decades ago has not been confirmed by the course of history.
There is every reason to assume that the pluralism of values in the world will only increase over time. Security will have to be negotiated not on the basis of common values but on the basis of converging interests.
BRICS, like the UN Security Council, has members with different sets of values. It is a small but very representative organization—especially if we take into account not only the BRICS members but also those countries that are somehow involved in the organization's project activities (BRICS+). Therefore, if something can be agreed upon within the framework of BRICS, then it can be agreed on in a broader format, up to the level of global agreements.
Thus, BRICS can be perceived as a laboratory for working out those solutions in the field of security that are likely to be acceptable to very different participants. In addition, each of the BRICS countries is able to pull its many partners and allies along with it.
Finally, let us turn to the issue of the BRICS mandate. International organizations, among other classifications, can be divided into specialized and universal ones. For the latter, a vague mandate is not necessarily a bad thing, especially if such a vague mandate combines security and development concerns.
In today's world, these problems cannot be separated from each other. Without security, it is impossible to count on progressive development, but without successful development there will be no sustainable security. Unfortunately, security issues are still very often separated from development issues, and these two areas are dealt with by different institutions and different groups of officials and experts.
However, the logic of development and the logic of security do not diverge from each other any longer. If BRICS succeeds in trying to reconcile these two logics, it will benefit everyone. In particular, such a project format of work may be in demand in the UN system where specialized organizations often do not interact enough with each other.
Therefore, it's necessary to maximize the comparative advantages of existing formats of multilateral cooperation like BRICS which bring their own specific features to the table. In the field of security, BRICS could well become a testing ground for developing multilateral approaches to new challenges and threats of the 21st century.
From our partners RIAC
An Epitaph for Anniversary
On the eve of the NATO summit in Madrid, to be held on June 28-30, Julianne Smith, U.S. Permanent Representative to the alliance, announced that Russia's actions in Ukraine had violated the NATO‒Russia Founding Act. Building on this, she added that the West no longer considers it imperative to adhere to the provisions of the document that has shaped Moscow‒Brussels relations over the last quarter century. However, the fate of the Founding Act will finally be decided in Madrid.
Ironically, Julianne Smith's statement came just after the Act's 25th anniversary. It all started on May 27, 1997 in the Elysee Palace in Paris, where Russian President Boris Yeltsin, leaders of NATO's then 16 member states and Alliance Secretary General Javier Solana signed a document intended to turn Moscow and Brussels into strategic partners. Exactly five years later, on May 28, 2002, the new Russian leader Vladimir Putin visited Rome to sign a declaration establishing the NATO‒Russia Council. This was how the platform for implementing the provisions of the Founding Act was established.
The 1997 document contains plenty of fine words about abandoning the practices of using force against each other, about respect for sovereignty and independence as well as about the mutual desire to establish a pan-European security system. In practical terms, the most important provision may well be the alliance's permanent commitment not to deploy additional substantial combat forces on the territory of its new members and Russia's commitment to be restrained in the deployment of its conventional armed forces in Europe.
As hopes of turning Moscow and Brussels into strategic partners melted away year by year, the sides began to pay more attention to formal matters. What's the meaning of the word "permanent"? What are "substantial combat forces"? The West assumed that "substantial strength" should be measured starting from a brigade—therefore, NATO, responding to the Ukrainian crisis of 2014, decided to deploy four new battalions in the Baltics and Poland on a rotational basis so as not to formally violate the Founding Act. Moscow protested the decision, but it was reluctant to take the initiative to terminate the Act either. Experts argued about who violated the Founding Act first, but these disputes are—in the end—becoming a thing of the past. At the Madrid summit, the alliance will most likely abandon all formal self-limitations, putting this into official wordings, and it will solely be guided by its own ideas about the "Russian threat." This means that we will observe permanent brigades and divisions, rather than just battalions, on NATO's eastern flank.
Moscow and Brussels will still have to communicate, since it is in the interests of both sides to reduce the risk of a direct military clash. Paradoxically, perhaps, NATO could muster courage to launch a new dialogue with Russia after the Madrid summit, which will fix the unbreakable unity of the alliance and adopt a new utterly anti-Russian strategy.
The atmosphere of 1997 has faded into oblivion. However, Moscow communicated with both Washington and Brussels even in the more distant and far less romantic times of the Warsaw Pact, ultimately arriving at mutually acceptable solutions to many difficult problems.
From our partner RIAC