The Apparatus of the State and the Monopolization of Violence in Society: A Study on The Alternative of the Anarchical State
In political philosophy and sociology, the concepts of the structure of a state and the legitimate monopolization of violence, have always been the center of philosophical thinking. The idea that a certain political force must have a monopoly on the exercise of legitimate violence might be seen as a controversial statement. However, the idea and promotion of this concept is a vital "cog" in the "mechanism" of society as well as in the structure and function of a modern state. Without it, we might be faced with an anarchical state, where humans will act only in their self-interest, disrupting the peace and the prosperity that can come from a controlled source of violence.
Thomas Hobbes and Max Weber: Organized Violence On The Top
In political science, the terms state violence and monopolization of legitimate violence are common concepts that can characterize the structure of a modern state. In this sense,the state has the right to exercise and authorize the use of physical violence. In his essay, "Politics as a Vocation" (1919), the German sociologist Max Weber defined the state, characterizing it as a Gemeinschaft (community), which can claim the legitimate monopolization of physical violence. For Weber, the state had to operate as a legitimate organization, holding the exclusive right and authority to exercise physical violence against people residing in a particular territorial area.
The use of physical force by state actors can be regarded as a core concept of political science, a concept that has been analyzed by numerous political thinkers. Thomas Hobbes wasone of them. In one of his most famous works, The Leviathan (1651), Hobbes portrays human beings as subjects that need to be ruled by an absolute authority to avoid the cruel reality of the state of nature. For Hobbes, the state of nature was a terrible "dog-eat-dog" world where human beings would act as rational agents, and as a result, they would seek to maximize their power and act according to their self-interests.Thus, the purpose of the state or the absolute sovereign power is to ensure stability and peace. To achieve this, however, the people as rational agents would have to agree on the idea of a social contract, where the state would be granted absolute authority. Thomas Hobbes provides a different meaning to the concept of the monopoly of physical violence than Max Weber. For Hobbes, the state needs to have this indivisible power and authority to prevent an anarchical state in society. In that sense, the idea of the monopoly of violence does not only focus on its control but also on its use, where again the state must be the sole actor and authority that can legitimately make use of the notion of violence.
Thomas Hobbes: The state as a necessary evil
Thomas Hobbes was an English philosopher whose work in political philosophy is regarded as a foundation for the whole discipline. One of his most famous and influential pieces of work is his book The Leviathan (1651). Hobbes started writing his work during the English Civil War (1642-1651). The English Civil War was a series of civil wars and political animosities between supporters of the Parliament of England, commonly known as "Roundheads" and Royalists, also known as "Cavaliers". After Charles I succeeded his father James I in 1625, many English Parliamentarians feared that the new king would potentially destroy the old English system that limited the English monarchy. The fact that Charles I openly challenged how England was governed, justified the suspicions that many Parliamentarians had about him.
Thomas Hobbes produced the Leviathan to demonstrate his theory regarding civil governance to avoid potential civil wars similar to the one that he experienced in England. The title of his book is suggestive of his views regarding the notion of state and human nature. The Leviathan is the name of the mythological monster in the biblical book of Job, which depicts a ruler, composed of tiny faces, rising over the land. In his book, Hobbes describes human beings as rational agents who will seek to maximize their power and promote their self-interests to preserve themselves. In this sense, the Leviathan is nothing more than an artificial man composed of many tiny people, thus creating the state. The state might seem like a cruel and artificial construction because it concentrates power on one single entity, however, it is a necessary evil for the protection of its citizens. Hobbes argues that if the people are to be left ungoverned and free of pursuing just their self-interests in a state of nature, then all people would be in a constant state of war against each other, living with fear and uncertainty. As Hobbes writes:
"In such condition, there is no place for industry because the fruit thereof is uncertain and consequently no culture of the earth; no navigation, nor use of the commodities that may be imported by sea, no commodious building, no instruments of moving, and removing such things as require much force, no knowledge of the face of the earth, no account of time, no arts, no letters, no society, and which is worst of all, continual fear and danger of violent death, and the life of man, solitary, poor, nasty, brutish, and short".
Hobbes's views were critically formed after witnessing the brutality of the English Civil War. In the same line of thinking, Hobbes pointed out that wars would be inevitable if men were still living under the state of nature. To avoid that, Hobbes suggested that the state must have indivisible power and authority and a complete monopoly when it comes to controlled violence for the sake of the peace that the citizens would enjoy. His views are expressed similarly to an earlier French jurist and political philosopher, Jean Bodin. Bodin, just a Hobbes, had his views structured after witnessing a series of civil wars, most commonly known as the French Wars of Religion (1562-1598). To Bodin, strong sovereignty was the key element for ensuring peace and prosperity for the citizens. He argued that only absolute sovereignty would create a stronger authority over France and that power would be based on the divine right of kings; where kings would only be accountable to God and the natural law. Thomas Hobbes himself might have argued in favor of the idea of absolute sovereignty as the only legitimate power of a commonwealth, however, Hobbes did not want to base authority on the divine right of kings, but on a social contract, where people would invest all of their power in a third party, that would ensure their safety and peace for their country.
The concept of a social contract between the ruler and the ruled had only two viable options, argued Hobbes; either live without government, in the state of nature or live with a government that would act as the necessary evil to avoid the anarchical situation that would be produced in the state of nature. Only by subjecting themselves to absolute authority through the social contract, will the ruled subjects enjoy peace and prosperity. This concept would eventually lead to the establishment of a state, or a commonwealth that would ensure that life for the citizens would no longer be a "war against all". The concept of a commonwealth is described in great detail in the second part of Hobbes's book.
"The final cause, end, or design of men (who naturally love liberty and dominion over others), in the introduction of that restraint upon themselves, (in which we see them live in Commonwealths), is the foresight of their own preservation, and of a more contented life thereby; that is to say, of getting themselves out from that miserable condition of war which is necessarily consequent, (as hath been shown), to the natural passions of men when there is no visible power to keep them in awe and tie them by fear of punishment to the performance of their covenants".
Hobbes details the process in which this artificial "man", the Leviathan, who is a metaphor for the state, would eventually construct the perfect political community, the perfect commonwealth. In that commonwealth, every man will agree to obey the law and respect the authority of the sovereign, whose power will be unlimited. With this unlimited power, the specific authority of the state would have the freedom to act in any way possible to protect the commonwealth. Every right of the citizens would be transferred to this third party authority, retaining only the right to self-preservation which was the first reason why Hobbes suggested the idea of the Leviathan state.
In addition, the sovereign that Hobbes advocates for will consist of certain principle rights. Some of those rights indicate Hobbes's idea behind the concept of the state monopolization of violence. For example, when it comes to violence, and more specifically war, the state has the right to make war and peace whenever it sees fit. This principle demonstrates the idea of the monopoly of violence. It is the primary tool of the state to avoid potential wars with other commonwealths, use it as a self-defense mechanism, or even conduct a war, but only if it serves as a means to the end, in which the end will be prosperity and peace for its subjects.
It is important to note that Hobbes never theorized about the perfect society. His ideas were always primarily influenced by the English Civil War, and his focus was on the advocation of the necessity of a strong government with absolute power and authority, to avoid the anarchical state of nature. His theories contributed significantly to the modern formation of political thought and international relations, focusing on pragmatic politics. As for the state monopoly of violence, although Hobbes focused mostly on the principal right of the state to conduct a war, nowadays there is a significant challenge to this idea, with the rise of private militias that can conduct wars on behalf of the state. In this case, we have the theory of the state granting permission to third-party actors to use violence, something that has been discussed thoroughly by the German sociologist Max Weber.
Max Weber: The state as a bureaucratic mechanism
Max Weber was a German sociologist whose work and ideas are regarded as fundamental pillars for the development of social theory in Western society. With the rise of capitalism in the 19th century and the dramatic changes of the industrial revolution, Weber found fertile ground to analyze these changes and provide his theory regarding the industrial society, as well as the function of the state in the modern bureaucratic form. In contrast to Karl Marx's materialist conception of history, Weber points out that cultural influences that have been embedded in religion have played a crucial role in understanding the capitalist system. In one of his most influential books, "The Protestant Ethic and the Spirit of Capitalism" (1930), Weber argues that our society could only be understood based on the individuals that are composing it. Through direct observation, instead of relying on internal logic like Karl Marx, Weber understood that each individual could act according to how information was developed around him. In addition, individuals operated collectively in ways that could be understood from a sociologist's point of view. For Weber, capitalism was heavily influenced by a collective understanding of religion, specifically, Protestantism, where the Protestant work ethic was the most important force behind the rise of modern capitalism.
Weber believed that a theological reason, specifically Calvinism, influenced people to develop their enterprises and businesses, promoting work ethics and devotion to crafts and trade. At the same time, they promoted anti-consumerism and the accumulation of wealth for investments and further societal development. Furthermore, Weber points out the difference between Protestantism and Catholicism in terms of attitudes and beliefs. Notably, he points out the difference in the family association. Where in Catholicism, the concept of family revolves around their everyday lives, and it is considered to be a top priority, Protestantism focuses more on the community than the family. Thus, Protestant workers contributed more to society and the development of capitalism by focusing their energy on the prosperity and function of their community. For this reason, Weber believed that political and historical explanations were not enough to describe the rise of capitalism and the Protestant work ethic.
Apart from his views on how a society operates in the age of capitalism and rapid industrialism, Weber was also focusing on the function of the state to meet the new demands of capitalism. In the field of political sociology, one of the most important contributions of Max Weber lies within his work essay "Politics as a Vocation" (1919). In his essay, he explains that from a sociological point of view, politics cannot only be understood by leadership and its influences but also from a political association, hence the modern state. The state can be defined as a Gemeinschaft (community) that possesses the right to be the sole grantor of legitimate physical violence in a specific demarcated geographical area, with a structure of monopolistic command.
However, he noted that the connection between legitimate rule and violence was not historically so close together as concepts. He points out that, even under a feudal system, there were examples of private warfare and religious violence, particularly in cases of heresy. Nevertheless, the state exists and functions only if a single authority can authorize violence or even conduct, as was mentioned before in the works of Thomas Hobbes. Furthermore, when it comes to the monopoly of violence, Weber drifts away from the theory of Hobbes, about an absolute sovereign that conducts violence when it sees fit. He expresses the view that a monopoly of violence does not mean that only the state will be able to conduct violence, but instead it will be the only "community" that will have the authority to claim that it will be the only source of legitimate physical violence. In that sense, the state can grant third actors the right to use violence while still claiming the status of the only legitimate source. However, to continue claiming this status, a state must have the necessary legal capacity to enforce its legitimacy and influence, hence coercion emerges as a necessary tool to enforce this capacity.
From his thinking about the state as a legitimate grantor of violence, Weber concluded that the authority that a state project falls under three main legitimations of domination. First of all, we have the traditional authority, where "traditional' domination is exercised by the patriarch and the patrimonial prince of yore. Secondly, there is the charismatic authority which is exercised by an extraordinary and charismatic figure or political leader. Finally, there is the legal or bureaucratic authority which Weber thought eventually would be the ultimate legitimation of domination. As he points out:
"Modern bureaucracy operates on the general principle of precisely defined and organized across-the-board competencies of the various offices. These competencies are underpinned by rules, laws, or administrative regulations"
The bureaucratic authority can be essentially characterized as the final stage of social evolution. In this system of domination, bureaucracy operates as a value sphere for the late modern citizen. It can take the form of administrative law that provides rule conformity to the citizen. Bureaucracy achieves and contains its power through knowledge. In that sense, the theory of an absolute sovereign authority that controls everything, as Hobbes suggested, falls short of the modern political community that Weber observed.
The Bureaucratic Leviathan
Both Thomas Hobbes and Max Weber managed to explore and provide essential definitions and explanations regarding the structure of a state and its implications when it comes to the organization of a society. For Hobbes, the idea of an absolute authority that would have control over its subjects could be achieved through force. However, as he explained, the idea of a social contract would be more acceptable for the people, submitting to a specific authority for their protection. On the other hand, Max Weber, after witnessing the rise of capitalism in Northern Europe, concluded that the ethical work of Protestants contributed massively to a collective understanding of capitalism. Through this understanding, Weber introduced the idea of a bureaucratic authority, where each individual would operate as a single "cog in an ever-moving mechanism". In a way, Weber, similarly to Hobbes, introduced a new idea of a social contract. However, this "social contract" was mostly based on knowledge and on the fact that the ideas that people produced were more important than any "Leviathan" that would act with indivisible power. As for legitimate violence, although Hobbes focused on its use and Weber more on its control, we can safely say that both political thinkers agreed on the concept of the state as the only legitimate authority when it comes to violence. In the end, we can see that the state plays a crucial role in the function of a stable community. A stable community that provides a better alternative to the individualistic and anarchical state that parts of our modern world experience. Authority and power are vital concepts for a state to operate, and both the ideas of Hobbes and Weber can be taken into account when it comes to visualizing a political community that can operate under the protection of a legitimate authority of power. The legitimate authority of the bureaucratic "Leviathan".
An Ironic "Side-Effect": Trump Document Mishandling And America's Nuclear Strategy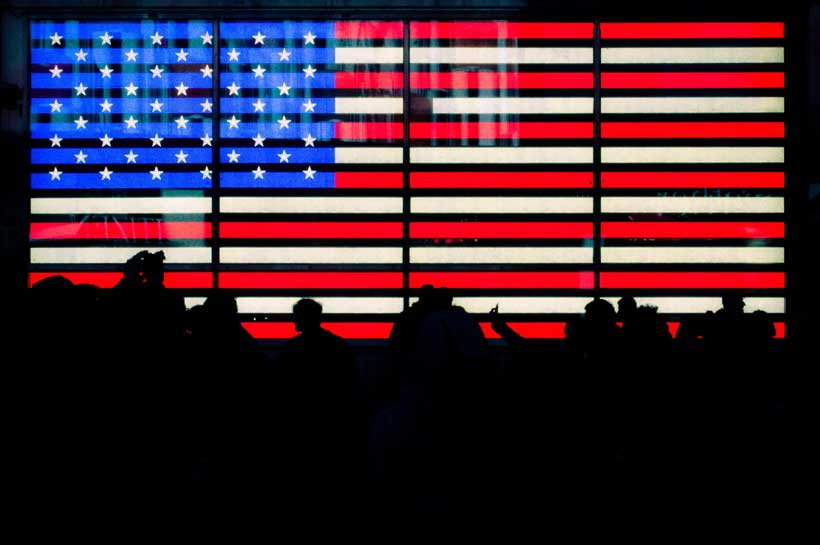 "I learn a science from the soul's aggressions."-St. John Perse
Mar-a-Lago, Search Warrants and Beyond
The contentious issue of Trump's "mishandled" national security documents has reached the very highest levels of public urgency. Above all, this issue now centers on the safety of US nuclear policy plans. Though the United States ought finally to be freed from the endless machinations of its former president, latest high-value document revelations could still produce unexpected benefits.
Credo quia absurdum, said the ancient philosophers. "I believe because it is absurd."
Unwittingly, to be sure, what is being revealed at Mar-a-Lago could help to focus educated Americans' most rapt attention on the nation's military nuclear perils. These are prospectively existential dangers. Prima facie, therefore, nothing could be more important.
But how should capable analysts and US government officials proceed?
There will arise several immediate questions. At most elementary levels of concern, all should promptly inquire: "What does the Mar-a-Lago document search suggest about the reasonableness and efficacy of US government protection procedures?"
"What are the linkages between wrongly-held public documents and always-necessary efforts to refine US nuclear doctrine and strategy?"
"What should these indispensable efforts include?"
Oddly, this last question, one upon which the physical survival of the United States must ultimately depend, is almost never addressed by non-specialist Americans.
To remediate, US military planners and strategists are impressively familiar with complex aspects of war and defense. Simultaneously, however, they generally lack needed background in associated philosophical skills. This stark deficiency has nothing to do with any intellectual or methodological shortcomings. On the contrary, America's premier strategic thinkers remain talented in virtually every arena of data collection, data manipulation and reason-based assessment.
So what has gone so palpably wrong? On its face, this country's "unphilosophical spirit"[1] does reflect a lack of acquaintance with epistemological (philosophy of knowledge) and philosophical (philosophy of science) underpinnings.[2] In consequence of this lack, there could arise a number of variably injurious policy costs. In absolutely worst case scenarios, these costs could prove existential.
What next? In any scientific study of strategic military issues, every inquiry must commence with an appropriate hypothesis.[3] Such a tentative explanation would then need to undergo appropriately deductive forms of elaboration.[4] This effort should be followed (wherever possible) by empirical testingof logically "entailed" propositions.
There is more. For US military planners, strategic theory should offer inestimable practical value. In all conceivable sectors of human knowledge, only a continuously refined and comprehensive theory can provide disciplined investigators with a suitable "net." To round out the elucidating metaphor, only those who "cast" can expect to "catch."[5]
Anarchy and Chaos
US strategists will need to begin at the beginning, acknowledging, inter alia, that historic global anarchy is never just an eccentric or transient "background." Rather, anarchy and chaos are both deeply rooted in the codified and customary foundations of modern world politics.[6] More than anything else, these legal and geopolitical structures point to still-expanding conditions of chaotic regional disintegration. Nonetheless, even in chaos, which is never the same as anarchy, there may be discernible regularities. This vital "geometry"[7] will need to be more expressly identified and studied.
Out of the bewildering mêlée of what is unraveling day by day at Mar-a-Lago, America's strategic thinkers can expect to identify a usable tableau for national survival, but only if they would first decide to cast fine analytic "nets." One obvious arena of current concern is Russia's ongoing aggression against Ukraine. During the expressly non-theoretic (no "nets") Trump years, Vladimir Putin may have supposed that the a-historic American president was under Moscow's effective will.
It would have been a plausible supposition.
And it could happen again.
"The blood-dimmed tide is loosed," warns the Irish poet, W.B. Yeats, "and everywhere the ceremony of innocence is drowned." Assembled in almost two hundred armed tribal camps formally termed nation-states, all peoples coexist uneasily and more-or-less insecurely on a fractured planet. History takes no sharp corners. Both the jurisprudential and strategic origins of this decentralized world lie in the Peace of Westphalia (1648), a foundational treaty that ended the Thirty Years War and inaugurated the still-existing "balance-of-power" system.
By morphing into chaos, anarchy is now more portentous than ever before. This enlarged vulnerability owes largely to the unprecedented fusion of chaoswith potentially apocalyptic weaponry. After all, such never-to-be-used ordnance is only expected to expand or "proliferate." Russia, now committing Nuremberg-category crimes in Ukraine, has its own nuclear triad. So does China, the other major US strategic adversary in "Cold War II."
What happens next? Will Americans again allow themselves to be guided by vacant political rhetoric, or instead will they take seriously the imperatives of sound strategic theory? In a credible worst case scenario, circumstances could obtain where there would be no safety in arms and no rescue from any legitimate political authority. But this worrisome narrative could still be prevented by maintaining an intellectual and science-based US national security orientation.
Since the seventeenth century, our anarchic world can still be described as a system. What happens in any one part of this interconnected world necessarily affects what happens in some or all of the other parts. When a deterioration is marked, and begins to spread from one nation to another, the corrosive effects can undermine regional and/or international stability. When this deterioration is rapid and catastrophic, as it would be following the start of any unconventional war and/or act of unconventional terrorism, the effects would be overwhelming.
These corollary effects would be chaotic.
There is more. Specific triggering mechanism of our beleaguered world's descent into genuine chaos could originate from mass-casualty attacks, from similar attacks against other western democracies, from a mass-dying occasioned by disease pandemic or even from assorted synergies between these separate factors. Alternatively, it could draw literally explosive nurturance from the belligerent use of nuclear weapons in seemingly distant regions. If, for example, the first military use of nuclear weapons after Hiroshima and Nagasaki were initiated by North Korea or Pakistan, Israel's nuclear survival strategy could then have to be re-considered and aptly modified.[8]
The precise "spillover" effect on the United States of any nuclear weapons use by North Korea or Pakistan would depend, at least in part, upon the specific combatants involved, the expected rationality or irrationality of these combatants, the calculable yields and ranges of the nuclear weapons being fired and the aggregate calculation of civilian and military harms suffered in the affected areas. Always, these would need to be intellectual calculations, not just political ones.
Reason and Rationality in the State of Nations
By definition, although thus far widely ignored, any chaotic disintegration of the world system would transform the American system. In anticipation, the US will have to orient part of its basic strategic planning to an assortment of worst-case prospects, focusing more deliberately on science than politics.[9]
The State of Nations remains the State of Nature. For the United States, certain prominent but time-dishonored processes that are conveniently but erroneously premised on allegedly "scientific" assumptions of reason and rationality will have to be renounced.[10] For Americans, Russian Crimes against Peace in Ukraine represents just the newest form of fragmentation (US Afghanistan withdrawal came earlier). Wider patterns of anarchy, chaos and disorder are to be expected.
State and Sub-State Nuclear Adversaries
Facing a broader and more ominous variety of existential security threats, perils originating from both state and sub-state adversaries, the United States must undertake certain "correlation of forces" assessments. In this more determinedly scientific strategic effort, American planners should employ more than traditionally "objective" yardsticks for the scientific measurement of adversarial and prospectively adversarial forces. Among other things, this would mean a far better understanding that advanced weapon systems are never sufficiently meaningful in themselves.
History will always deserve a primary pride of place. Several emerging hazards to America's national security will be shaped by the durably "Westphalian" geometry of chaos.In this delicately unbalanced and largely unprecedented set of calculations, the "whole" may turn out to be more or less than the sum of its "parts." It follows that US strategic planners will need to bring a more nuanced and intellectually unorthodox approach to their science-based work. This means, among other things, an original awareness that proper planning ought sometimes presume enemy irrationality[11] and that such planning must be able to distinguish between authentic enemy irrationality and pretended enemy irrationality.
Sub-State Adversaries
US strategic assessments should always consider the cumulative capabilities and intentions of sub-stateenemies; that is, the entire configuration of anti‑American terrorist groups. In the future, such assessments should offer more than any simple group by group consideration. Always, the particular groups in question should be considered in theirentirety, collectively, and as they may interrelate with one another vis-à-vis the United States.
These several hostile groups might also need to be considered in their particularly interactive relationship with certain enemy states. This last point would best be characterized as an essential science-based search for prospective synergies between assorted state and sub-state adversaries. Ipso facto, such search must elude any kind of sharply precise measurements.
Finally, US strategic planning judgments should take useful note of still-ongoing metamorphoses of fragmented non-state adversaries into sovereign state adversaries. In post-US withdrawal Afghanistan, for example, Taliban elements could rapidly undergo variously worrisome transformations. Similar concerns could also surface with Hezbollah elements expanding in a once-again "byzantine" Middle East.
Force Multipliers and Nuclear Strategy
In the bewildering matter of strategic synergies, American policy planners will need to consider "force multipliers." A force multiplier is a collection of related characteristics other than weapons and force size that may make a military organization more effective in combat. A force multiplier may be generalship; tactical surprise; tactical mobility; or certain command and control system enhancements. It could include less costly forms of preemption such as assassination[12] and sabotage. It could mean certain well-integrated components of cyber-warfare and also a reciprocally refined capacity to prevent or blunt incoming cyber-attacks.
The overriding objective of any US science-based strategic nuclear plan must be to inform leadership decisions about two complementary variables: (1) perceived vulnerabilities of the United States; and (2) perceived vulnerabilities of enemy states and non-states. This means gathering and assessing crucial accessible information concerning the expected persuasiveness of this country's nuclear deterrence posture.
Such information should always remain at the vital core of US nuclear strategy
Willingness and Capacity
In thinking about science and strategy, an immediate task for Washington will be to strengthen the nation's nuclear deterrent such that any enemy state would always calculate a first-strike to be irrational. This means taking all proper steps to convince these enemy states that the costs of such a strike will exceed the benefits. To accomplish this objective, America must convince prospective attackers that it maintains both the willingness and the capacity to retaliate with presumptively calibrated (not "one size fits all") nuclear weapons.
Should an enemy state considering an attack upon a US ally be unconvinced about either one or both of these essential components of nuclear deterrence, it might then choose to strike first, depending upon the particular value or "utility" that it places on the expected consequences of such an attack. It is precisely to prevent just such an "unconvincing" nuclear deterrence posture that the United States should now consider revealing more specifics of its pertinent nuclear force. Though counter-intuitive, the prospective benefits of "deliberate nuclear ambiguity" may now be vanishing for the United States as well as for US ally Israel.[13]
Any such purposeful revelation must be the product of informed intent and be supported by appropriate theory. It could never flow legally or prudently from any deliberate mishandlings of national security documents by a former American president. The "ironic side effect" being discussed here is not meant to encourage any future national security document mishandlings, but rather to make the best of a wrongly conceived Trump decision. Under no circumstances could it ever be lawful or prudent for an American president or former president to allow any seat-of-the-pants nuclear disclosures.
We turn back to antecedent strategic theory. To protect itself against enemy nuclear strikes, particularly attacks that could carry intolerable costs, US defense planners will need to exploit every relevant aspect and function of the nation's nuclear arsenal. The cumulative success of America's effort here will depend not only upon choice of targeting doctrine ("counterforce" or "counter value"), but upon the extent to which this choice is made known in advance to enemy states and/or their sub-state surrogates. Before such enemies could be suitably deterred from launching any first strikes against US allies, and before they could be deterred from launching retaliatory attacks following any American-supported preemptions, it may not be enough for them just to know that this country maintains a vast nuclear arsenal.
There will be much more to know. There are determinable moments in which a science-based nuclear deterrence strategy could lead American planners to consider different preemption options. This conclusion obtains because there could sometime arise circumstances in which the existential risks of continuing to rely upon variable combinations of nuclear deterrence and active defenses would become too great.[14] In such bewildering circumstances, US decision-makers would need to determine whether such essential defensive strikes, known jurisprudentially as expressions of "anticipatory self-defense,"[15] would expectedly be cost-effective.[16]
Here, decisional judgments would depend upon a number of potentially intersecting and critical factors, including: (a) expected probability of enemy first-strikes; (b) expected cost (disutility) of enemy first-strikes; (c) expected schedule of enemy unconventional weapons deployments; (d) expected efficiency of enemy active defenses over time; (e) expected efficiency of active defenses over time; (f) expected efficiency of hard-target counterforce operations over time; (g) expected reactions of unaffected regional enemies; and (h) expected world community reactions to US preemptions.
The single most important factor in any science-based judgments concerning preemption would be the expected rationality of enemy decision-makers. If these leaders could be expected to strike the US or a US ally with nuclear forces irrespective of anticipated counterstrikes, deterrence would cease to work. This means that enemy strikes could then be expected even if enemy leaders already understood that the US and/or US ally had "successfully" deployed its nuclear weapons in survivable modes; that its nuclear weapons were believed to be capable of penetrating the enemy's active defenses; and that leaders were conspicuously willing to retaliate.
In war "…. the simplest thing is still difficult"
Facing potentially new forms of chaotic regional disintegration,[17] it is time for the United States to go beyond its already-expanded strategic paradigm of numerical military assessments. Within this wider and more self-consciously scientific paradigm, US planners should focus, among other areas, upon the cumulative and interpenetrating importance of unconventional weapons[18] and on low-intensity warfare in the region. This is an area of concern that is complex and increasingly urgent. "Geometrically," it suggests that the "whole" of security threats now facing the US and certain US allies is prospectively greater than the calculable sum of its discrete and more-or-less observable "parts."
"Everything is very simple in war," says Carl von Clausewitz in On War, "but the simplest thing is still difficult." For American strategy, this means an always overriding obligation to forge sound strategic theory – that is, an intellectually coherent network of interrelated propositions from which suitable policy options could be identified, rank-ordered and selected. In more starkly conceptual terms, this suggests a systematic consideration of (1) all plausible interactions between available strategic options; and (2) all plausible synergies between expected enemy attacks, both state and sub state.
Calculating such a dense amalgam of propositions or hypotheses will present US strategic nuclear planners with a computational task on the highest order of difficulty. But there exist no other rational security policy options. Whatever else these planners may decide is best in executing their ongoing strategic assessments, they ought never lose sight of a central fact: Their most basic task concerns continual scientific struggles of "mind over mind," never just contests of "mind over matter."[19]
There is one last compelling observation to be made about science, strategic doctrine and strategic nuclear posture. It is that this incomparably vital component of national security planning must include an ever-present and dynamic "avant garde, a structural commitment to "advance" that would continuously enrich US strategic studies. By embracing this military notion of a constantly changing and cross-fertilizing intellectual vanguard, America's nuclear planners could best position themselves to remain creatively useful in meeting their daunting security obligations.[20]
The Primacy of US Nuclear Thinking
For the United States, no subject could conceivably prove more important than nuclear strategy, a set of problems that would never yield to commonly visceral intuitions or to the banalities of politics. Accordingly, America must return to its earlier post-World War II awareness that any such set of problems warrants a preeminently scientific and law-enforcing response.[21] It's a tall order, but Americans may have reaped an unexpected benefit from former President Donald J Trump's egregious mishandling of nuclear-related documents. Such document mishandling ought never to be wished-for or approved, but the tangible harms of so many far-reaching Trump derelictions cannot simply be wished away. Simultaneously, however, already at the eleventh hour, a too-long-anesthetized US population could at least begin to focus or re-focus on the ever-growing risks of nuclear crises and nuclear war. Ironically, if this focus or re-focus should actually take place, it would represent an unanticipated benefit of former president Donald J. Trump's most unforgivable wrongdoing.
At that very strange point of curious circumstances, Americans could still "learn a science from the soul's aggressions."
---
[1] In his sweeping defense of Reason, 20th century German philosopher Karl Jaspers writes generically: "The enemy is the unphilosophical spirit which knows nothing and wants to know nothing of Truth." See, Jaspers, Reason and Anti-Reason in Our Time (Archon Books, 1971; first English edition, 1952).
[2] Arguably, this lack derives from an even broader anti-intellectual orientation in the United States. To wit, a far-reaching contempt for any "life of the mind" in this country has been detectable from the very beginning. On this lamentable contempt, see Perry Miller, The Life of the Mind in America (New York: Harcourt Brace and World 1965). This book appeared six years after another "classic" treatise appeared on the same general topic: Jacques Barzun, The House of Intellect (Chicago and London: The University of Chicago Press, 1959).
[3] A hypothesis is a necessary guide. It does not emerge spontaneously when inquiry is concluded. It should function throughout the entire conduct of inquiry, organizing and integrating all empirical findings into a single coherent system. Without a tentative "answer" in the express form of a hypothesis, there would exist no usable criterion for properly judging whether considered "facts" are relevant or irrelevant.
[4] A hypothesis is said to be "scientific" only where it is expected to yield deductive consequences that are suitably testable by experience.
[5] The scholar's "cast" must always be linked to expressly dialectical thought processes. In the middle dialogues of Plato, dialectic emerged as the preferred form of early scientific investigation. Plato describes the dialectician as one who knows how to ask and then to answer questions. In fashioning a usable strategic theory, US planners will first need to better understand this core expectation – even before they proceed to the usual analytic compilations of facts, figures, orders of battle and regional balances of power.
[6] This jurisprudential/strategic reference is to the Peace of Westphalia (1648), which concluded the Thirty Years War, and created the still-enduring state system. See: Treaty of Peace of Munster, Oct. 1648, 1 Consol. T.S. 271; Treaty of Peace of Osnabruck, Oct. 1648, 1, Consol. T.S. 119. Together, these two agreements comprise the Peace of Westphalia. Thomas Hobbes' Leviathan was first published in 1651, just three years after the Peace of Westphalia. It is at Chapter XIII that Hobbes famously references the Westphalian "state of nature" as an anarchic situation characterized by "continuall feare; and danger of violent death…." Not much has changed.
[7] The term "geometry" is used here merely as an elucidating metaphor, not in the more technically usual or Newtonian sense of a method of decipherable and verifiable calculation.
[8] On various intersections of Israel's nuclear strategy and US nuclear strategy, see: Professor Louis René Beres and General (USA/ret.) Barry R. McCaffrey, ISRAEL'S NUCLEAR STRATEGY AND AMERICA'S NATIONAL SECURITY, Tel Aviv University, Israel, and Israel Institute for Strategic Studies, Tel-Aviv, December 2016.
[9] Niccolo Machiavelli joined Aristotle's earlier plan for a scientific study of politics with various core assumptions about geopolitics or Realpolitik. His best known conclusion focuses on the eternally stark dilemma of practicing goodness in a world that is generally evil. "A man who wishes to make a profession of goodness in everything, must necessarily come to grief among so many who are not good." See: The Prince, Chapter XV. Although this argument is largely unassailable, there is also a corresponding need to disavow "naive realism" and to recognize that, in the longer term, the only outcome of "eye for an eye" orientations to world politics will be universal "blindness."
[10]We may learn from philosopher Karl Jaspers, Reason and Existence (1935): "The rational is not thinkable without its other, the non-rational, and it never appears in reality without it."
[11] On deterring a prospectively irrational nuclear Iran, see: Louis René Beres and General John T. Chain, "Could Israel Safely Deter a Nuclear Iran?" The Atlantic, August 2012; and Professor Louis René Beres and General John T. Chain, "Israel and Iran at the Eleventh Hour," Oxford University Press (OUP Blog), February 23, 2012. General Chain (USAF/ret.) served as Commander-in-Chief, U.S. Strategic Air Command (CINCSAC).
[12] In his Utopia, published in 1516, Thomas More offered a curious but clarifying juxtaposition of foreign policy stratagems and objectives. Although the Utopians are expected to be generous toward other states, they also offer rewards for the assassination of enemy leaders (Book II). This is not because More wished to be gratuitously barbarous, but rather because he was a realistic utopian. Sharing with St. Augustine (whose City of God had been the subject of his 1501 lectures), a fundamentally dark assessment of human political arrangements, Thomas More constructed a "lesser evil" philosophy that favored a distinctly pragmatic kind of morality. Thomas More understood that the truly tragic element of politics is necessarily constituted of conscious choices of evil for the sake of good. With regard to this investigation of US security and correlation of forces, this suggests that assassination must always be seen as disagreeable in the "best of all possible worlds" (for example, the Leibnizian world satirized by Voltaire in Candide), but that it may still offer an indispensable expedient in a world that remains distressingly imperfect.
[13] See latest book on this subject by the author, Louis René Beres: https://paw.princeton.edu/new-books/surviving-amid-chaos-israel%E2%80%99s-nuclear-strategy
[14] On pertinent Israeli liabilities of ballistic missile defense, see: Louis René Beres and (Major General/IDF/ret.) Isaac Ben-Israel, "The Limits of Deterrence," Washington Times, November 21, 2007; Professor Louis René Beres and MG Isaac Ben-Israel, "Deterring Iran," Washington Times, June 10, 2007; and Professor Louis René Beres and MG Isaac Ben-Israel, "Deterring Iranian Nuclear Attack," Washington Times, January 27, 2009.
[15] Even before the nuclear age, legal theorists took strong positions in support of anticipatory self-defense. Emmerich de Vattel, the Swiss scholar, concludes in The Law of Nations (1758): "The safest plan is to prevent evil, where that is possible. A nation has the right to resist the injury another seeks to inflict upon it, and to use force and every other just means of resistance against the aggressor." Vattel, similar to Hugo Grotius in The Law of War and Peace (1625) drew upon ancient Hebrew Scripture and derivative Jewish Law. The Torah contains a provision exonerating from guilt a potential victim of robbery with possible violence if, in capable self-defense, he struck down and, if necessary even killed the attacker, before he committed any crime (Exodus, 22:1.) Additionally, says Maimonides, "If a man comes to slay you, forestall by slaying him." (Rashi, Sanhedrin, 72a). Finally, apropos of pertinent legal criteria here, the Talmud expressly categorizes a war designed "to diminish the heathens, so that they shall not march against them" as milhemet reshut," or discretionary (Sotah, 44b).
[16] An antecedent or corollary concern must also be the ethical or humanitarian calculus in these particular circumstances. Although an ideal world order would contain "neither victims nor executioners," such an optimal arrangement of global power and authority is assuredly not yet on the horizon. (This phrase is taken from Albert Camus, Neither Victims nor Executioners (Dwight Mc Donald., ed., 1968)). Confronting what he called "our century of fear," Camus asked his readers to be "neither victims nor executioners," living not in a world in which killing has disappeared ("we are not so crazy as that"), but one wherein killing has become illegitimate. This is a fine expectation of the philosopher, but certainly not one that can be purposefully harmonized with strategic or even jurisprudential realism. Deprived of the capacity to act as lawful executioners, both states and individuals within states facing aggression, terrorism and/or genocide would be forced by Camus' reasoning to become victims. The core problem with Camus' argument, therefore, is that the will to kill remains unimpressed by others' commitments to "goodness." This means that both within states, and also between them, executioners must still have their rightful place, and that without these executioners, there would only be more victims.
[17] An expression of such a "new form" would be Russia's substantial buildup of military forces in Syria following the collapsed ceasefire back in September 2016. This build up included more trained personnel to operationalize the then newly-delivered S-300 surface-to-air missile system. During his own presidential tenure, Donald Trump did nothing to meaningfully interfere with Vladimir Putin's geo-strategic ambitions, treating Russia more as a valued ally than as a feared adversary.
[18] For earlier looks at the expected consequences of specifically nuclear attacks, by this author, see: Louis René Beres, Apocalypse: Nuclear Catastrophe in World Politics (Chicago: University of Chicago Press, 1980); Louis René Beres, Mimicking Sisyphus: America's Countervailing Nuclear Strategy (Lexington, Mass: Lexington Books, 1983); Louis René Beres, Reason and Realpolitik: U.S. Foreign Policy and World Order (Lexington, Mass: Lexington Books, 1984); and Louis René Beres, Security or Armageddon: Israel's Nuclear Strategy (Lexington, Mass: Lexington Books, 1986).
[19] For this generically useful distinction, I am indebted to F.E. Adcock's classic volume, The Greek and Macedonian Art of War (Los Angeles: University of California Press, 1962), especially Chapter IV.
[20] More generally, on the search for an avant garde in strategic studies, see, by this author: Louis René Beres, "On the Need for an Avant Garde in Strategic Studies," Oxford University Press, OUP Blog, July 4, 2011.
[21] US decision-makers should be continually attentive to variously relevant considerations of law as well as strategy. Under authoritative rules, each state must judge every use of force twice: once with regard to the underlying right to wage war (jus ad bellum) and once with regard to the means used in conducting that war (jus in bello). Following the Kellogg-Briand Pact (1928) and the United Nations Charter (1945), there remains no defensible legal right to waging an aggressive war. However, the long-standing customary right of post-attack self-defense does remain codified at Article 51 of the UN Charter. Similarly, subject to conformance, inter alia, with jus in bello criteria, certain instances of humanitarian intervention and collective security operations may be consistent with jus ad bellum standards. The law of war, the rules of jus in bello, comprise: (1) laws on weapons; (2) laws on warfare; and (3) humanitarian rules. Codified primarily at The Hagueand Geneva Conventions, these rules attempt to bring discrimination, proportionality and military necessity into all (state and sub-state) belligerent calculations.
Americans "Learning in Their Own Flesh": Trained, But Not Educated
"The mass-man has no attention to spare for reasoning; he learns only in his own flesh."-Jose Ortega y' Gassett, The Revolt of the Masses (1930)
The Growing Challenges of Anti-Reason
Nothing could be more obvious. In present-day American life, anti-reason is not merely in vogue. It also functions as a de facto national belief system. In uniquely retrograde instances, as we may witness in our daily politics, it can override entire centuries of intellectual progress.
All too quickly, it can become de rigeur.
There are pertinent facts and prominently grinding humiliations. Though many years have passed since the core scientific triumphs of Bacon, Galileo, Newton, Descartes and Einstein, conspiracy theories often still preempt established premises of logic, mathematics and science. For the most part, these theories are conspicuously imbecilic.
So what is going on?
It is, to begin, an absurd state of affairs. Credo quia absurdum, warned the ancient philosophers. "I believe because it is absurd." What we are experiencing today is nothing less shameless than an institutionalized triumph of absurdity. This "victory" is not merely difficult to explain. It is manifestly pervasive, insufficiently challenged and unambiguously lethal.
There is more. There are assorted relevant chronologies. In America, the absurd triumph of "mass man" did not originate with the rabidly incoherent Trump presidency. Nonetheless, that presidential celebration of thoughtlessness functioned as a corrosive accelerant of irremediable national decline. And (plainly) a disjointed Trump presidency could happen once again.
The evidence is compelling. We Americans have already made witting peace with governance by unwisdom, conspiracy and cliché. Altogether unhidden, there reigns in sectors of all American states a once-unimaginable sovereignty of the unqualified. The only plausible outcome of such still-accumulating national defilements can be expanded belligerent nationalism, enlarged human sufferings and an authentically existential despair.
The core questions keep coming. How did we even manage to get to such a low point?[1] Where are we now likely heading?
There are plausible answers to these questions. Going forward, all questions should be considered as interrelated matters of chronology. That is, they should be considered "in time."
The Revolt of the Masses and its Bitter Legacy
It has been almost one hundred years since Spanish philosopher Jose Ortega y' Gasset published The Revolt of the Masses (Le Rebelion de las Masas, 1930). A prescient indictment of anti-Reason, and an immediate forerunner of modern classical works by the German scholars Martin Heidegger and Karl Jaspers,[2] Ortega was especially concerned about Europe's growing fragmentation of learning. Witnessing a world that was abandoning the traditional goal of broadly-educated or "whole" human beings, he worried about a worldwide future in which there would be more capable scientists than ever before, but where these scientists were otherwise unexceptional, without any wider embrace of erudition.
Though generally ignored, these observations were seminal. Among other things, the prophetic philosopher foresaw "educated" societies in which even the proud holders of impressive university degrees were "conscientiously ignorant" of everything outside their own vocational bailiwicks. Unwittingly, of course, Ortega had anticipated the present-day United States. Here, even in our oft-vaunted "advanced society," the most exquisitely trained physicians, lawyers, accountants and engineers typically reason at the same limiting levels of analysis as technicians, carpenters, business owners or office workers.
It's time for candor. "Professional" education in the United States has managed to supersede everything that does not ostentatiously focus on making money. The adverb here is vital in this description, because the overriding lure of wealth in America remains the presumed admiration it can elicit from others. As we ought already to have learned from Adam Smith in his Theory of Moral Sentiments (1759): "The rich man glories in his riches, because he feels that they naturally draw upon him the attention of the world….At the thought of this, his heart seems to swell and dilate itself within him, and he is fonder of his wealth, upon this account, than for all the other advantages it procures him."[3]
The Pubic Mind and its Shapers
Almost by definition, any American concerns for intellectual or historical issues per se have become extraneous. This does not mean, however, that our strenuous national efforts at improving professional education have been successful or productive. On the contrary, as we witness the multiple daily technical failures of American democracy, our beleaguered polity is failing on multiple fronts.
For many reasons, many of them overlapping or even synergistic, this has been a lamentable retrogression. Above all, it has impaired this country's capacity to sustain an enviable or even minimally credible democracy. Though Thomas Jefferson had already understood that proper human governance requires a purposeful acquaintance with historical and sociological learning, Americans now inhabit a country where the president could say unashamedly, "I love the poorly educated." Significantly, this perverse preference of Donald J. Trump did not emerge ex nihilo, out of nothing. Moreover, it did nothing to inhibit the prospect of another run for the White House.
It is a portentous but credible echo of Third Reich Propaganda Minister Joseph Goebbels: "Intellect rots the brain."[4]
Ortega y'Gasset had a specific name for this generally defiling intellectual deformation. More exactly, he called it "The Barbarism of 'Specialisation."[5] Earlier, and in somewhat similar fashion, Friedrich Nietzsche wrote about the "educated philistine."[6] Both Ortega and Nietzsche recognized the irony that a society could become progressively better educated in various sub-fields of human knowledge and simultaneously become less and less cultured, less and less truly civilized.[7] In this regard, the German philosopher placed appropriate conceptual blame on what he preferred to call the "herd."[8] For his part, the kindred Spanish thinker cast his particular indictment on the "mass."
Whatever the terminological differences, both sets of ideas were centered on the same basic critique; that is, that individuals had been casting aside the necessary obligation to think for themselves, and had, thereby, surrendered indispensable analytic judgments to "crowds."[9]
Barbarism in the Trump White House
Today, both ideas can shed some useful light on American democracy, a system of governance under increasing assault by former US President Donald J. Trump. To the extent that American education has become rampantly vocational – that is, oriented toward more and more "pragmatic" kinds of specialization – the wisdom of Ortega y'Gasset and others is worth probing with ever-increasing care. The "barbarous" impact of specialization foreseen earlier by philosophers is now magnified by the injurious effects of worldwide disease pandemic.
This unwelcome magnification will need to be countered if American democracy is merely able to survive.[10]
But analysis should begin at the beginning. Inter alia, it is a discomfiting beginning. Americans now inhabit a society so numbingly fragmented and rancorous that even their most sincere melancholy is contrived. Wallowing in the mutually-reinforcing twilights of submission and conformance, We the people have strayed dangerously far from any meaningful standards of serious learning. In consequence, though still a nation with extraordinary scientific, medical and commercial successes, the American public is plainly ill-equipped to judge candidates for high political office.[11]
As we have seen in the case of Donald J. Trump, utterly ill-equipped.
Surveying still-mounting damages of the recent Trump presidency,[12] some of which are synergistic or "force multiplying," could anything be more apparent?
The grievously baneful selection of Donald J. Trump in 2016 was anything but a cultural aberration. It was, rather, the plausible outcome of an electorate relentlessly driven and even defined by "mass." Without any real or compelling reasons, voting Americans freely abandoned the once-residual elements of Jeffersonian good citizenship.
Together with the unceasing connivance of assorted criminals, charlatans and fools, many of them occupants of the previous US Government's most senior positions, a lonely American mass now bears core responsibility for allowing the demise of a once- enviable democratic ethos. To expect any sudden improvements to emerge from among this homogenized mass (e.g., by continuously making the citizens more particularly aware of this former president's manifold derelictions) would be to overestimate its inclinations. Though truth is always exculpatory, there are times when it yields to various tangible forms of self-delusion.
"What the mass once learned to believe without reasons," queries Nietzsche's Zarathustra, "who could ever overthrow with reasons?"
High Living or High Thinking?
There will be a heavy price to pay for America's still-expanding ascendancy of mass. Any society so willing to abjure its rudimentary obligations toward dignified learning – toward what American Transcendentalist philosopher Ralph Waldo Emerson had once called "high thinking" – is one that should never reasonably expect to survive.[13]
There is more. Treating formal education as a narrowly instrumental obligation ("one should get better educated in order to get a better paying job"), Americans now more easily accept flagrantly empty witticisms as profundities ("We will build a beautiful wall;" "Barbed wire can be beautiful;" "The moon is part of Mars;" "Testing for corona virus only increases disease;" "Just one percent of Covid19 victims have symptoms," etc., etc), and consult genuinely challenging ideas only rarely.
               Always, the dire result of anti-Reason is more-or-less predictable; that is, a finely trained work force that manages to get a particular "job" done, but displays (simultaneously) nary a hint of worthwhile learning, commendable human understanding or simple compassion. Concerning this last absence, lack of empathy is not directly related to the "barbarisms of specialization," but it does generally exhibit some tangible nurturance from literature, art and/or "culture." Incontestably, the Trump White House was not "only" indifferent to basic human rights and public welfare,[14] it quite literally elevated personal animus to highest possible significations.
This is especially marked where such animus is most thoroughly pedestrian.
Intentionally mispronouncing the Democrat vice-presidential candidate's first name was a small but glaring example of Donald Trump's selected level of competitive political discourse. By its very nature, this demeaning level is better suited to a first-grade elementary school classroom. It is anything but appropriate to presidential discourse.
There are even much wider ramifications of gratuitous rancor. When transposed to the vital arena of international relations, the former president's elevation of belligerent nationalism has a long and persistently unsuccessful history as Realpolitik or power politics.[15] Thinking himself clever, Donald Trump champions "America First" (the phrase resonates with those, like the president himself, who have no knowledge of history),but fails to realize that this peculiarly shameful resurrection of "Deutschland uber alles" can lead only to massive defeat and unparalleled despair.
"I loathe, therefore I am," could well become Donald J. Trump's "revised" version of René Descartes "Cogito."[16] Following Descartes, Sigmund Freud had understood that all human beings could somehow be motivated toward creating a "spontaneous sympathy of souls," but America's Donald Trump had quite expansively reversed this objective. Reinforced by the rampant vocationalism of this country's education system, Trump consistently urged citizens to turn against one another, and for no dignified, defensible or science-based reasons. In absolutely all cases, these grotesque urgings had no meritorious or higher purpose.
None at all.
The Individual as Artifact
In the bitterly fractionated post-Trump-era United States, an authentic American individualhas become little more than a charming artifact. Among other things, the nation's societal "mass," more refractory than ever to intellect and learning, still displays no discernible intentions of ever taking itself seriously. To the contrary, an embittered American 'mass" now marches in deferential lockstep, foolishly, without thought, toward even-greater patterns of imitation, unhappiness and starkly belligerent incivility.
All things considered, the American future is not hard to fathom. More than likely, whatever might be decided in upcoming politics and elections, Americans will continue to be carried forth not by any commendable nobilities of principle or purpose, but by steady eruptions of personal and collective agitation, by endlessly inane presidential repetitions and by the perpetually demeaning primacy of a duly "sanctified" public ignorance. At times, perhaps, We the people may still be able to slow down a bit and "smell the roses," but this is doubtful.
Plainly, our visibly compromised and degraded country now imposes upon its increasingly exhausted people the breathless rhythms of a vast and omnivorous machine.
This machine has no objective other than to keep struggling without spawning any sudden breakdowns or prematurely inconvenient deaths.
Much as many might wish to deny it, the plausible end of this self-destroying machinery will be to prevent Americans from remembering who they are now and (far more importantly) who they might once still have become. At another reasonable level of concern, Americans remain threatened by nuclear war and nuclear terrorism, especially now, following the incoherent Trump-era. Significantly, although there exists a vast literature on law-based strategies of nuclear war avoidance, there is little parallel jurisprudential effort directed toward the prevention of nuclear terrorism.[17]
Arguably this is no longer a "nation of laws." Rather, it is a nation of ad hoc, narrowly visceral response. Consider in this regard, that in August 2022, Donald Trump complained bitterly that he never had "the loyalty of Hitler's generals."
There is more. Americans inhabit the one society that could have been different. Once, we harbored a unique potential to nurture individuals, that is, to encourage Americans to become more than a smugly inert "mass," "herd" or "crowd." Then, Ralph Waldo Emerson (also fellow Transcendentalists Walt Whitman and Henry David Thoreau) described us optimistically as a people animated by industry and "self-reliance."
Now, however, beyond any serious contestation, we are stymied by collective capitulations to political chicanery and a Kierkegaardian "fear and trembling."
Surely, as all must eventually acknowledge, there must be more to this chanting country than inane rallies, tsunamis of hyper-adrenalized commerce or gargantuan waves of abundantly cheap entertainments: "I celebrate myself, and sing myself," rhapsodized the poet Walt Whitman, but today, the American Selfhas devolved into a delicately thin shadow of any true national potential. Distressingly, this Self has already become a twisting reflection of a prior authenticity. Now it is under seemingly final assault by far-reaching societal tastelessness and by a literally epidemic gluttony.
Regarding this "gastronomic" debility, it's not that Americans have become more and more hungry, but rather that we have lost any once residual appetites for real life.[18]
Credulity and Conspiracy
In the end, credulity is America's worst enemy. The stubborn inclination to believe that wider social and personal redemption must lie somewhere in politics remains a potentially fatal disorder. To be fair, various social and economic issues do need to be coherently addressed by America's political representatives, but so too must the nation's deeper problems first be solved at the level of microcosm, as a matter for individuals.
In the end, American politics – like politics everywhere – must remain an uninspiring second-order activity, a faint reflection of what is truly important.[19] For now, this public sphere continues to thrive upon vast personal emptiness, on an infirmity that is the always-defiling reciprocal of genuine personal fulfillment. "Conscious of his emptiness," warns the German philosopher Karl Jaspers in Reason and Anti-Reason in our Time (1952), "man (human) tries to make a faith for himself (or herself) in the political realm. In vain."
Even in an authentic democracy, only a few can ever hope to redeem themselves and the wider American nation, but these self-effacing souls will generally remain silent, hidden in more-or-less "deep cover," often even from themselves. In a democracy where education is oriented toward narrowly vocational forms of career preparation, an orientation toward "barbaric specialization," these residual few can expect to be suffocated by the many. Unsurprisingly, such asphyxiation, in absolutely any of its conceivable particularities, would be a bad way to "die."[20]
Donald J. Trump did not emerge on the political scene ex nihilo, out of nothing. His incoherent and disjointed presidency is the direct result of a society that has wittingly and barbarously abandoned all serious thought. When such a society no longer asks the "big philosophical questions" – for example, "What is the "good" in government and politics"? or "How do I lead a good life as person and citizen"? or "How can I best nurture the well-being of other human beings"? – the lamentable outcome is inevitable. It is a result that we are still living through in the United States, and one (if Donald Trump becomes president for a second time) that might have to be "died through."
Looking Behind the News
Going forward, what we ought to fear most of all is precisely this continuously self-defiling outcome, not any particular electoral result. Until recently, nothing could have proved more important for the United States than to rid itself of the intersecting pathologies of Covid19 and a recalcitrant Donald Trump, diseases that were mutually reinforcing and potentially synergistic. But even such indispensable victories could still prove only transient. More precisely, recalling philosopher Jose Ortega y'Gasset's timeless warning about the "barbarism of specialisation," this country must soon resurrect an earlier ethos of education in which learning benefits the whole human being, not just a work-related "corner of the universe."
Also vital is the obligation to acknowledge the fundamental interrelatedness of all peoples and the binding universality of international law.[21]
To survive as a nation and as individuals, Americans need to become educated not merely as well-trained cogs in the vast industrial machine, but as empathetic and caring citizens. "Everyone is the other, and no one is just himself," cautions Martin Heidegger in Being and Time (1932), but this elementary lesson once discoverable in myriad sacred texts is not easily operationalized. Indeed, it is in this single monumental failure of "operationalization" that human civilization has most plainly failed. To wit, in Trump-era American democracy, the former president's core message is never about the co-responsibility of every human being for his or her fellows, but about "winners," "losers," and a presumptively rational citizen obligation to "Make America Great."
In this context, "greatness" assumed a crudely Darwinian or zero-sum condition, not one in which each individual could favor harmonious cooperation over bitter inter-group hatreds.[22]
Making the Souls of the Citizens Better
How shall we finally change all this, or, recalling Plato's wisdom in The Republic, how shall we "learn to make the souls of the citizens better?"[23] This is not a question that we can answer with any pertinent detail before the next presidential election. But it is still a question that we ought to put before the imperiled American polity sometime before it is too late.[24]
American democracy faces multiple hazards, including Ortega y'Gasset's "barbarism of specialisation." To be rescued in time, each hazard will have to be tackled carefully, by itself and in coordinated tandem with all other identifiable perils. Overall, the task will be daunting and overwhelming, but the alternatives are simply no longer tolerable.
Donald Trump's removal from political life remains a sine qua non for all applicable remedies, but even such a needed first step could target only a catastrophic symptom of America's national "pathology." By itself, saving the United States from a crudely sinister president remains necessary, but it would leave unchanged the country's most deeply underlying "disease." In the end,[25] because Americans will need to bring a less "specialized" form of learning to their citizenship responsibilities, this nation will have to figure out practical yet commendable ways of restoring educational "wholeness."
Though we certainly need a well-trained society, we also need one that has been suitably and seriously educated. Before this expectation can be fully understood and acted upon, however, there will need to take place a widened respect for learning and erudition. While Americans will certainly continue to value "practical learning," they should also begin to value intellectual achievement for its own sake. We need gifted workers in every industry, but we also need reasoning persons and caring citizens.
It could never be practical for Americans to favor human learning based on "attitude" rather than on "preparation."[26]
Always, "learning in their own flesh" would preclude any genuine citizen education.
---
[1]A generic explanation of such declensions is supplied by Thomas Mann. The German novelist and philosopher recalls the downfall of ancient civilizations, and faults gradual absorption of the educated classes by the masses, the "simplification" of all functions of political, social, economic and spiritual life. In short, the author of The Magic Mountain and Death in Venice blames "barbarization." For an informed discussion of these assessments, see Stanley Corngold, The Mind in Exile: Thomas Mann in Princeton; Princeton University Press, 2022.
[2] See especially Martin Heidegger's Being and Time (Sein und Zeit;1953) and Karl Jaspers' Reason and Anti-Reason in our Time (1952). "Is it an end that draws near," inquires Jaspers, "or a beginning?" The answer will depend, in large part, on what Heidegger has to say about the Jungian or Freudian "mass." In Being and Time (1953), the philosopher laments what he calls, in German, das Mann, or "The They." Drawing fruitfully upon earlier core insights of Nietzsche, Kierkegaard, Jung and Freud, Heidegger's "The They" represents the ever-present and interchangeable herd, crowd, horde or mass. Each such conglomerate exhibits "untruth" (the term actually favored by Danish philosopher Soren Kierkegaard) because it can encourage the "barbarism of specialisation" and suffocate broadly humanistic kinds of learning.
[3]Smith published Theory seventeen years before his vastly more famous and oft-cited Wealth of Nations (1776).
[4]See, on commonalities between Third Reich and Trump-era American democracy, by Louis René Beres at Jurist: https://www.jurist.org/commentary/2020/05/louis-beres-america-rise-and-fall/
[5] Chapter 12 of The Revolt of the Masses (1930) is aptly titled "The Barbarism of 'Specialisation.'"
[6]Philosopher Friedrich Nietzsche coined an aptly specific term, one he hoped could eventually become universal. This German word was Bildungsphilister. When expressed in its most lucid and coherent English translation, it means "educated Philistine." Bildungsphilister is a term that could shed useful light upon Donald Trump's ongoing support from among America's presumptively well-educated and well-to-do.
[7] On this irony, Kierkegaard says it best in The Sickness unto Death (1849): "Devoid of imagination, as the Philistine always is, he lives in a certain trivial province of experience, as to how things go, what is possible, what usually occurs. Philistinism thinks it is in control of possibility….it carries possibility around like a prisoner in the cage of the probable, and shows it off."
[8]Sigmund Freud introduced his own particular version of Nietzsche's "herd," which was "horde." Interestingly, Freud maintained a general antipathy to all things American. He most strenuously objected, according to Bruno Bettelheim, to this country's "shallow optimism" and also its corollary commitment to the crudest forms of materialism. America, thought Freud, was grievously "lacking in soul." See: Bruno Bettelheim, Freud and Man's Soul (New York: Alfred A. Knopf, 1983), especially Chapter X.
[9] In essence, the "crowd" was Danish philosopher Soren Kierkegaard's equivalent of Nietzsche's "herd" and Ortega's "mass."[9] Earlier, in the 17th century, French philosopher Blaise Pascal remarked prophetically in Pensées: "All our dignity consists in thought….It is upon this that we must depend…Let us labor then to think well: this is the foundation of morality." Similar reasoning characterizes the writings of Baruch Spinoza, Pascal's 17th-century contemporary. In Book II of his Ethics Spinoza considers the human mind, or the intellectual attributes, and – drawing further from Descartes – strives to define an essential theory of learning and knowledge.
[10] The most ominous synergies of "barbarism" would concern the growing risks of a nuclear war. On irrational nuclear decision-making by an American president, see Louis René Beres, The Bulletin of the Atomic Scientists: https://thebulletin.org/2016/08/what-if-you-dont-trust-the-judgment-of-the-president-whose-finger-is-over-the-nuclear-button/ See also, by Professor Beres, https://warroom.armywarcollege.edu/articles/nuclear-decision-making/ (Pentagon). For authoritative early accounts by Professor Beres of nuclear war expected effects, see: Louis René Beres, Apocalypse: Nuclear Catastrophe in World Politics (Chicago: University of Chicago Press, 1980); Louis René Beres, Mimicking Sisyphus: America's Countervailing Nuclear Strategy (Lexington, Mass., Lexington Books, 1983); Louis René Beres, Reason and Realpolitik: U.S. Foreign Policy and World Order (Lexington, Mass., Lexington Books, 1984); and Louis René Beres, Security or Armageddon: Israel's Nuclear Strategy (Lexington, Mass., Lexington Books, 1986). Most recently, by Professor Beres, see: Surviving Amid Chaos: Israel's Nuclear Strategy (New York, Rowman & Littlefield, 2016; 2nd ed. 2018). https://paw.princeton.edu/new-books/surviving-amid-chaos-israel%E2%80%99s-nuclear-strategy
[11]In this regard, selected elements of the US public ought to be reminded of the explicit warning in Nietzsche's Zarathustra: "Do not ever seek the higher man at the market place." Moreover, it would not be unfair to Nietzsche's core meaning here to expand "higher man" to mean "higher person."
[12] Most egregious, in any assessment of these damages, is this president's wilful subordination of national interest to his own presumed private interests. In this regard, one may suitably recall Sophocles' cautionary speech of Creon in Antigone: "I hold despicable, and always have…anyone who puts his own popularity before his country."
[13] Still the best treatments of America's long-term disinterest in anything intellectual are Richard Hofstadter, Anti-intellectualism in American Life (New York: Alfred A. Knopf, 1964); and Jacques Barzun, The House of Intellect (Chicago and London: The University of Chicago Press, 1959).
[14] See, by Louis René Beres: https://www.jurist.org/commentary/2020/04/the-trump-presidency-a-breathtaking-assault-on-law-justice-and-security/
[15] The classic statement of Realpolitik or power politics in western philosophy is the comment of Thrasymachus in Plato's Republic: "Justice is nothing else than the interest of the stronger." (See Plato, The Republic, 29, Benjamin Jowett, tr., World Publishing Company, 1946.) See also: Cicero's oft-quoted query: "For what can be done against force without force?" Marcus Tullus Cicero, Cicero's Letters to his Friends, 78 (D.R. Shackleton Baily tr., Scholars Press, 1988).
[16] "I think, therefore I am," says René Descartes, in his Discourse on Method (1637). Reciprocally, in his modern classic essay on "Existentialism," Jean-Paul Sartre observes that "…outside the Cartesian cogito, all views are only probable."
[17] See, by Professor Louis René Beres: https://digitalcommons.law.uga.edu/cgi/viewcontent.cgi?article=1410&context=gjicl
[18] An apt literary reference for this condition of "lost appetite" is Franz Kafka's story, The Hunger Artist.
[19]See by this author, Louis René Beres, at Horasis (Zurich): https://horasis.org/looking-beyond-shadows-death-time-and-immortality/
[20] In more expressly concrete terms, average American life-expectancy, already unenviable for several decades, has now fallen behind most of the advanced industrialized world.
[21] Apropos of this universality, international law is generally part of the law of the United States. These legal systems are always interpenetrating. Declared Mr. Justice Gray, in delivering the judgment of the US Supreme Court in Paquete Habana (1900): "International law is part of our law, and must be ascertained and administered by the courts of justice of appropriate jurisdiction…." (175 U.S. 677(1900)) See also: Opinion in Tel-Oren vs. Libyan Arab Republic (726 F. 2d 774 (1984)). The specific incorporation of treaty law into US municipal law is expressly codified at Art. 6 of the US Constitution, the so-called "Supremacy Clause."
[22] Here it could be helpful to recall the words of French Jesuit philosopher Pierre Teilhard de Chardin in The Phenomenon of Man: "The egocentric ideal of a future reserved for those who have managed to attain egoistically the extremity of `everyone for himself' is false and against nature."
[23] Long after Plato, Sigmund Freud and Carl Jung thought of "soul" (in German, Seele) as the very essence of a human being. Neither Freud nor Jung ever provides a precise definition of the term, but clearly it was not intended by either in any ordinary religious sense. For both, it was a still-recognizable and critical seat of both mind and passions in this life. Interesting, too, in the present context, is that Freud explained his already-predicted decline of America by various express references to "soul." Freud was plainly disgusted by any civilization so apparently unmoved by considerations of true "consciousness" (e.g., awareness of intellect and literature), and even thought that the crude American commitment to perpetually shallow optimism and to material accomplishment at any cost would occasion sweeping psychological misery.
[24] "Sometimes," says Swiss playwright Friedrich Durrenmatt, "the worst does happen."
[25] "In the end," says Goethe, "we are always creatures of our own making."
[26] See, about Donald J. Trump: https://www.newsweek.com/donald-trump-kim-jong-un-965367
Should the West Assume Collective Responsibility for the Failure of Biden's Visit to Saudi Arabia?
In July of this year, Joe Biden visited Israel and Saudi Arabia for the first time as US president. It is well known that the primary goal of the trip was to persuade Saudi Arabia to increase oil production to alleviate the pressure caused by soaring global energy prices. Yet, it is worth remembering that when Biden punished Saudi Arabia for the murder of dissident journalist Jamal Khashoggi in 2019, he described it as a "pariah" country, adding that he had no short-term plans to meet with Saudi Crown Prince Mohammed bin Salman (MBS), the de facto ruler of Saudi Arabia. It is therefore unsurprising that Biden received fierce criticism, not only for failing to encourage Saudi Arabia to increase oil production, but also for fist bumping MBS. Nevertheless, some argue that the criticism is unwarranted. After all, it was the West as a whole that put Biden in such an awkward position.
Biden's Recalibration of Saudi Policy Criticized by both Realists and Moralists
Simply put, political leaders often face the dilemma of either preserving their nation's interests or upholding morality when handling international affairs. Realists tend to emphasize that political leaders inevitably need to negotiate with dictators in order to protect the interests of their citizens; human rights activists/moralists stress that political leaders must draw a clear line with dictators who have poor human rights records and should not betray the victims of said dictators for the sake of economic or geopolitical gains.
On one hand, the Biden administration disclosed a confidential CIA report which concluded that the Saudi crown prince was behind the murder of Jamal Khashoggi. On the other hand, the US did not sanction MBS himself, only others involved in the killing. This response triggered criticism from both realists and moralists. Realists argued that infuriating MBS would be detrimental to the US in the foreseeable future, while moralists condemned the failure to impose direct punitive measures on MBS as hypocritical.
In terms of Biden's visit to Saudi Arabia, some realists feel that Biden was shooting himself in the foot, while other realists believe that Biden's move may help US–Saudi relations in the long run, despite it being humiliating in the short term. From the perspective of prioritizing human rights, Biden's meeting with MBS is seen as him going back on his word and surrendering to a dictator.
It is worth mentioning that Turkey played a significant part in putting Khashoggi's murder under the spotlight; however, it is difficult to say if their motive for doing so was entirely altruistic. At the time, Turkey's President, Recep Tayyip Erdoğan, was being heavily criticized by the US for his country's human rights abuses, with Turkey itself being the subject of US sanctions. The disclosure of Khashoggi's murder could have been a calculated attempt to embarrass the US: if the US decided to punish Saudi Arabia, it would suffer geopolitical losses, but if it tolerated Saudi Arabia's actions, it would show the world that the US had a double standard in terms of its response to human rights.
Turkey had also hoped to use the case to undermine Saudi leadership in the Muslim Sunni bloc. However, given Turkey's rapid economic deterioration in recent months, it urgently needs to ease relations with neighboring countries. This is partly why Turkey suspended Khashoggi's murder trial, handed over the case to Saudi Arabia in April, and welcomed MBS to Ankara in June. These are just a few examples of Turkey's abandonment of justice for its own politico-economic gain. As such, Biden's visit was a little less dishonorable than Erdogan's behavior because the US has not lifted its sanctions. That said, since the US proclaims itself to be the leader in defending global human rights, Biden's compromising has led to severe criticism.
The Energy and Climate Crisis is Not Only Biden's Fault
Of course, it is unfair to solely blame the Biden administration for creating the major crises which are currently faced by the West. For example, Russia was suppressing dissident journalists and human rights activists long before its invasion of Ukraine; however, neither Europe or the US imposed comprehensive sanctions on them or accelerated its efforts towards energy independence to reduce reliance on Russia. Furthermore, after Khashoggi was murdered, no European state vowed to boycott Saudi Arabian energy as did the US. Hence, it can be said that Western leaders did not show much determination to reduce their dependence on the energy of authoritarian regimes in recent years.
By this standard, Biden is not necessarily more hypocritical than any other political leader in the Western bloc. The recent energy crisis caused by the West's imposition of sanctions on Russia is, in fact, a result of their lengthy practice of "dealing with devils." The moral responsibility, therefore, should be shared by their leaders collectively.
It should be added that the West's foreign policy is often not purely driven by either human rights or interests. Indeed, the US and the EU are signatories of the 2015 Joint Comprehensive Plan of Action (the so-called "Iran Nuclear Deal"), despite Iran's notorious record of executing dissidents over the past 35 years. The original intention of the agreement was to use trade normalization as bait to lure Iran into gradually abandoning its development of nuclear weapons and improving its domestic human rights. However, the West did not make the deal on the premise that Iran's human rights would improve significantly or overnight, it made compromises.
Shortly after Donald Trump became President, he unilaterally withdrew from the Iran Nuclear Deal because he claimed that it was full of loopholes that allowed Iran to continue developing nuclear weapons in secret. Subsequently, Iran has been actively refining the enriched uranium needed for nuclear weapons, while its domestic hardline conservatives have fully regained political power in recent years.
The question of whether the threat from Iran was caused by Obama's relaxation of sanctions or Trump's unilateral withdrawal from the nuclear deal has been a hotly debated topic. It is also worth mentioning that Trump's recognition of Jerusalem as Israel's capital and his plan of "Peace to Prosperity: A Vision to Improve the Lives of the Palestinian and Israeli People," which allows Israel to occupy most of the West Bank, are based on contempt for Palestine.
The Legacy of Trump's Middle East Policy Constrains Biden's Options
Biden showed his intention to revise Trump's Middle East policy on both the US presidential campaign trail and at the start of his presidency. However, evidence suggests that Trump's policy has gradually taken root. In addition, the geopolitical situation has changed drastically. Therefore, it is difficult for Biden to simply act as he wants, and even if he did, the results would not seem effective either.
Of course, some left-wing critics argue that the climate crisis is precisely the result of over-consumption of non-renewable energy. Hence, instead of begging dictators to increase energy production amidst the current energy crisis, the Biden administration should use this opportunity to promote clean energy and reduce global greenhouse gases emissions, despite the pain it will cause people in the short term. That said, the US mid-term elections are approaching, and forcing voters to reduce their energy usage at such a time will only make things more difficult for the Biden-affiliated Democratic Party. Therefore, whether such an approach is prudent is up for debate.
Last but not least, the claim that "The US would not face such a passive geopolitical situation if Trump was re-elected as the US President" is an assertion that cannot be proved. Trump is well-known for his unpredictability and capriciousness in handling US foreign affairs, despite his consistent tough stance against Iran and his partiality to Israel and Saudi Arabia. Based on his previous actions, Trump might backtrack on Ukraine's accession to NATO, claiming to support Ukraine's right to join NATO, but then echoing others' position against NATO expansion. He might also recklessly respond to Russia's military threats, which would make the global situation even more precarious. Ultimately, both Trump's loyal supporters and his adversaries can find examples that support their respective arguments, while simultaneously turning a blind eye to inconvenient truths.
An earlier Chinese version of this article appeared in print on July 25, 2022 in Section B, Page 11 of Ming Pao Daily News.