Greece Internationalizes Turkey's Revisionism
"We do not open a dialogue with the illegal, the ahistorical and the irrational". This statement by Greek Prime Minister Kyriakos Mitsotakis came after the Turkish leadership's decision to climax its rhetoric of threats against Greece over the last few months. The Greek premier's recent speech before a joint session of the US Congress revealed, without naming Turkey, the neighboring country's revisionism against Greece.
Turkey's unilateral claims against sovereign Greek territory in the Aegean Sea falls within Turkish revisionism to overturn geographical and historical realities on the ground. Turkish overflights over inhabited islands in the Eastern Aegean along with violations of Greek territorial waters and the threat by Turkey of "casus belli" constitute manifestation of Ankara's hegemonic revisionism. Turkish revisionism is supported by the "Blue Homeland" (Mavi Vatan) doctrine and false accusations like an alleged Greek support of terrorism and the militarization of the Greek islands.
"Blue Homeland": From Theory to Action
The "Blue Homeland" is an expansionist doctrine that claims vast sections of the Aegean and Mediterranean seas, including Greek and Cypriot maritime zones. Once a concept supported only by Turkish navy officers, it has now turned into a state nationalist aspiration fronted by President Erdoğan. In a clear support of the expansionist concept, the Turkish president was photographed with the "Blue Homeland" map, during a visit that took place at the National Defense University in Istanbul in 2019, which shows a 462 thousand square kilometer area that Turkey claims as its own. The doctrine is enhanced by the homonymous naval exercise that aims to instate a deterrent naval power for designated areas implying the threat of war should Turkish maritime claims are not accepted.
This was particularly evident in 'Blue Homeland 2022', the largest ever Turkish naval exercise, which deployed over 122 warships, fighter jets, air refueling and spy planes, biological and nuclear warfare teams, ATAK helicopters, drones and thousands of soldiers in an area that extended from the Black Sea to the Aegean Sea and the Eastern Mediterranean regions. A Navigational Telex, an advisory to ships, was issued by Ankara during the naval exercise, blocking off maritime areas in the southeast Aegean including the continental shelf of the Greek islands of Kastelorizo and Rhodes, as well as the Cyprus Exclusive Economic Zone (EEZ). The naval exercise, like others that preceded it, combined power projection and competition over energy geopolitics and demonstrated Ankara's politico-military regional agenda for the coming years.
Greek Premier Exposes Turkish Expansionism
To illustrate the extent of Turkish illegitimate claims and revisionism against regional countries that are strategic allies of the US, the Greek Prime Minister showed to the American president the "Blue Homeland" map during his recent visit to Washington DC. As known, the unfolding American strategy in the Eastern Mediterranean in pursuance with the "Eastern Mediterranean Security and Energy Partnership Act" of 2019, that is an official American Law, is based on the following pillars.
First, support of energy exploration activities to enhance American interests by providing potential alternatives to Russian gas for US allies and partners. Second, rejection of interference by other countries in Cyprus's EEZ and Greece's airspace, and support of security cooperation with regional countries, not only for the protection of critical infrastructure from unauthorized intrusion or terrorism, but also for the maintenance of regional stability. In essence, as highlighted in the American Law, Washington's interests in the East Mediterranean lie in the lowering of regional tensions and conflict and the enhancement of multilateral cooperation in the fields of energy, security, and the fight against terrorism.
It is in this context, as noted by the Greek premier before Congress, that Greece is a peace seeking democracy that always extends a hand of friendship to its neighbors and it is always open to dialogue. But there is only one framework to resolve differences namely international law and the unwritten principles of good neighborly relations. This is the path that Athens will continue to pursue for the safeguarding of its national security and regional stability.
Turkey's Double Standards on Terrorism
However, the Turkish rhetoric against Greece continues unabated. In the latest series of intentional diplomatic tension, the Greek ambassador to Turkey was summoned to the Foreign Ministry for a complain about alleged activities in Greece of the Kurdish Workers' Party accusing unfoundedly Athens for supporting terror groups.
The reality is that Turkey should look itself in the mirror before initiating a fake news campaign against Greece as Ankara has actively supported American and European-designated terrorist groups, such as Hamas, as well as the global Muslim Brotherhood and other extremist Islamist organizations.
For example, several TV channels affiliated with the Egyptian Muslim Brotherhood have broadcasted freely from Turkey that not only promote the restoration of the organization in Egypt but also employ jihadist and antisemitic rhetoric. It is more than evident that Ankara supports other countries' designated terrorist groups and adopts double standards when it comes to the fight against terrorism.
Solidification of Greek Sovereignty over Aegean Islands
Regarding Turkish allegations that Greece has violated conventional obligations to demilitarize the islands of the Aegean, it must be noted that Ankara deliberately mingles the different regimes ruling the Eastern Aegean islands to distort facts for every single case. The status of Greek islands in the Aegean is governed by three international treaties. The islands of Lesvos, Chios, Samos, and Ikaria by the Treaty of Lausanne of 1923.The status of the Dodecanese islands is determined by the 1947 Paris Peace Treaty and that of the islands of Lemnos and Samothrace by the 1936 Montreux Convention.
Turkey intentionally distorts provisions of the Treaty of Lausanne and, invents new arguments endeavoring to link Greek sovereignty over Greece's Eastern Aegean islands to their military status. This is an illegal and irrational practice that is countered by the letter and spirit of the Treaty of Lausanne that Turkey is signatory. According to articles 6 and 12 of the Lausanne Treaty "islands and islets lying within three miles of the coast are included within the frontier of the coastal State", and ".. regarding the sovereignty of Greece over the islands of the Eastern Mediterranean, other than the islands of Imbros, Tenedos, and Rabbit Islands, particularly the islands of Lemnos, Samothrace, Mytilene, Chios, Samos and Ikaria, is confirmed, subject to the provisions of the present Treaty respecting the islands placed under the sovereignty of Italy which form the subject of Article 15. Except where a provision to the contrary is contained in the present Treaty, the islands situated at less than three miles from the Asiatic coast remain under Turkish sovereignty". Also, according to Article 16, "Turkey hereby renounces all rights and title whatsoever over or respecting the territories situated outside the frontiers laid down in the present Treaty and the islands other than those over which her sovereignty is recognized by the said Treaty, the future of these territories and islands being settled or to be settled by the parties concerned".
On the military aspect, the Treaty of Lausanne explicitly provides that Greek military forces in the islands of Lesvos, Chios, Samos, and Ikaria will be limited to the normal contingent called up for military service, which can be trained on the spot. It also foresees a force of gendarmerie and police in proportion to the force of gendarmerie, and police existing in the whole of the Greek territory. Practically, the only country that violates no-fly provisions of the Treaty of Lausanne over the Greek islands is Turkey. The Turkish Air force systematically violates Greek airspace and flies over inhabited Aegean islands. On that premise, it is obvious that any Turkish attempt to question the sovereignty of the aforementioned Greek islands in the Eastern Aegean is deemed to failure as, simply put, their sovereignty is unconditionally granted by the Treaty of Lausanne to Athens.
Greek Islands' Military Status
When it comes to the military status of the islands of Lemnos and Samothrace, it is a Greek right determined by the Montreux Convention, that has been recognized by Turkey for decades. On the occasion of the ratification of the Montreux Treaty, then Turkish Foreign Minister Rustu Aras recognized in his address to the Turkish National Assembly, Greece's legal right to deploy troops on Lemnos and Samothrace. Then Turkish foreign minister specifically stated as it can be identified in Minutes of the Turkish National Assembly on July 31st, 1936, that "the provisions pertaining to the islands of Limnos and Samothrace, which belong to our neighbor and friendly country Greece and were demilitarized in application of the 1923 Lausanne Treaty, were also abolished by the new Montreux Treaty, which gives us great pleasure". Evidently, Turkey approved the Montreux convention's provisions for home and abroad.
As for the Dodecanese islands, there is Greek National Guard presence in accordance with provisions of the Paris Peace Treaty and the Treaty on Conventional Armed Forces in Europe. Turkish claims on the demilitarization of the Dodecanese islands are irrelevant as well as null and void for number of reasons. First, Turkey is not a signatory to the Paris Peace Treaty. It is a third state and as such no rights or obligations are created for or against it respectively according to Article 89 of the 1947 Treaty, explicitly noting that its provisions should not confer any rights or benefits on States that are not parties to it.
Second, Greece has the right to defensively shield the Dodecanese islands, that are Greek territory, in accordance with Article 51 of the UN Charter. Article 51 foresees that a UN member state has the right to legitimate defense in the event of an armed attack against it, or in the event of a threat of use of force. Greece is entitled to defend itself especially when taking into consideration that Turkey repeatedly violates Greek airspace and maritime waters, has proceeded with the formation of the Aegean Army that maintains strong offensive capabilities just opposite the Greek islands, and threatens Greece with war (casus belli) approved by Turkey's Grand National Assembly in 1995, should Athens extend its territorial waters to 12 nautical miles. It is in the context of self-defense that Greece enhances the operational capabilities of its Air Force with the purchase of French-made Rafale fighter jets, along with unmanned aerial vehicles (UAV), and drone response systems, while it seeks in the foreseeable future the acquisition of American 5th Generation, long-range stealth strike fighter, F-35 fighter aircraft.
Overall, Greece is a reliable regional ally that works with partners with whom it shares common strategic interests, and shared values. At a time that Turkey has shut down the Bosporus and Dardanelles straits, Greece practically proved that it enhances European security enabling the transit of equipment to Ukraine and Europe's Eastern flank through the ports of Thessaloniki and Alexandropoulis. As acutely highlighted by the Greek Premier before American congress, the last thing that NATO needs at a time when the focus is on helping Ukraine defeat Russia's aggression is another source of instability on NATO's Southeastern flank. It is upon this realization that Turkey's revisionism against Greece must be deterred for the sake of peace, stability, and collective cooperation in the broader East Mediterranean region.
Strong will to enhance bilateral relations between Serbia and Pakistan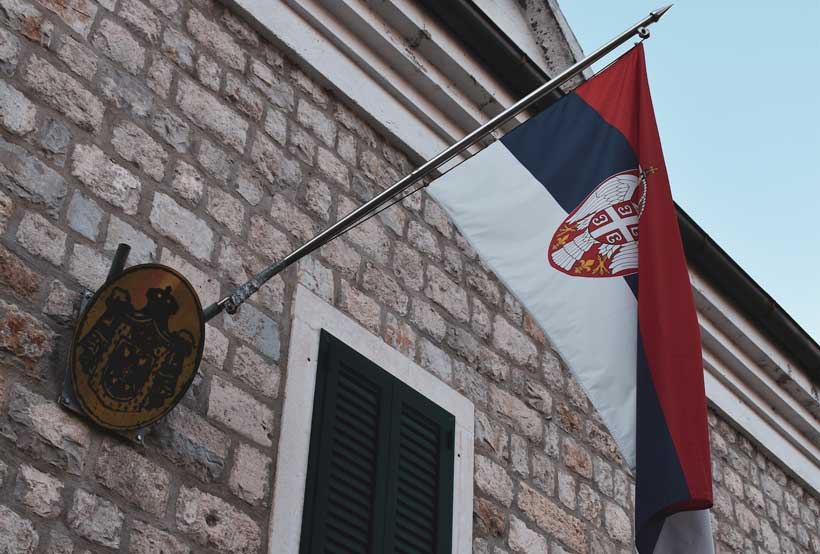 Although the Republic of Serbia and the Islamic Republic of Pakistan are two sovereigns, independent states, with different cultures, religions, languages, histories, and ethnicities. One is located in Europe and the other in Asia. Yet, there exist so many similarities and commonalities, which provide a strong basis and convergence of interests.
Both, Serbia and Pakistan, are developing countries and struggling to improve their national economies and the standard of life of respective nations. Both nations were victims of the Western world and sanctions. Ugly media has been projecting a distorted image of both countries. Hindrances created by Superpowers in the path of development are a common phenomenon in both cases.
People in both countries are hardworking, strong, resilient, and capable of surviving in harsh circumstances. Both have demonstrated in the past that they can resist pressures from any superpower. Both have learned the lessons from past bitter experiences and are determined not to repeat the same in the future.
In my recent visit to the Republic of Serbia, I noticed that there exists a fair awareness in Serbian regarding Pakistan. I came into a cross with the general public and common people and they know a lot about Pakistan. They have shown strong feelings for Pakistan. There exists immense goodwill for Pakistan among Serbian youth.
Both countries are in the process of industrialization and promoting trade. Currently, both countries are earning from the export of workforce and human resources. Serbian youth are working in Western Europe and sending back foreign exchange. And Pakistan workforce finds a convenient destination in the Middle East for earning more and sending back foreign exchange to Pakistan. But, both nations have the potential to earn through export and foreign trade.
Serbia is known as the gateway to Europe and Pakistan is the gateway to Oil-rich Middle East, South Asia, East Asia, Central Asia, and Eurasia. Both countries can utilize each other for re-export too.
Both countries are far away from each other but, a strong bond of friendship and mutual understanding is admirable. Based on the convergence of interests, we can cooperate with each other. Especially can help each other in their areas of weaknesses and benefit from each other's strengths.
Serbia has vast cultivatable land and is rich in water resources, very niche in the agriculture sector. Whereas its population is limited to only 7 million approximately. While Pakistan is 250 million population and a strong workforce in the agriculture sector. Both nations can positively collaborate and cooperate in the Agriculture sector.
The Republic of Serbia is in the process of Industrialization, especially in the automotive sector, whereas, Pakistan has a strong base for industrialization and is rich in the technical and skilled workforce. Pakistan has established a rich supply chain for industrialization and Serbia can benefit from Pakistan's strength.
Science, Technology, Research, Innovation, and Higher Education is the important area where both can benefit from collaboration and cooperation. Pakistan has world-ranked Universities, recognized globally with English as a medium of study, and can meet the demand of Serbian youth. Whereas Serbia has the edge in the IT sector, Pakistani youth can be beneficiaries of Serbian facilities.
However, to achieve the real benefits from each other's strengths, there is a need to do a lot of homework. There is a dire need to promote people-to-people contact and mutual visit at all levels. Scholars, intellectuals, academia, and media can play a vital role in bringing both nations closer.
Governments in both countries may take appropriate policy measures to strengthen the relations like relaxing visa regimes, removing tax barriers, and introducing attractive policies to each other's nationals in various fields of life.
To promote trade, Free Trade Agreement (FTA) can be signed among them and formulate a trade policy benefitting each other. Similarly, investment mechanisms need to be devised to attract investment from each other country.
Media has a long-lasting impact and collaboration between two nations in Media will greatly help to build a positive narrative of both countries and simultaneously need to counter negativism in the ugly media in some countries over-engaged in distorting our image.
There is a strong will to enhance our bilateral relationship between the two nations, and whenever there is a will, there is a way. I am optimistic that bilateral relations will grow exponentially in the days to come.
The Economist: "Europe looks like… a sucker"
Don't be fooled by the rush of good news from Europe in the past few weeks. A brutal economic squeeze will pose a test of Europe's resilience in 2023 and beyond, – predicts "The Economist".
There is a growing fear that the recasting of the global energy system, American economic populism and geopolitical rifts threaten the long-run competitiveness of the European Union and non-members, including Britain.
Energy prices are down from the summer and a run of good weather means that gas storage is nearly full. But the energy crisis still poses dangers.
Gas prices are six times higher than their long-run average. On November 22nd Russia threatened to throttle the last operational pipeline to Europe. Europe's gas storage will need to be refilled once again in 2023, this time without any piped Russian gas whatsoever.
The war is also creating financial vulnerabilities. Energy inflation is spilling over into the rest of Europe's economy, creating an acute dilemma for the European Central Bank. It needs to raise interest rates to control prices. But if it goes too far it could destabilize the Eurozone's weaker members, not least indebted Italy.
Too many of Europe's industrial firms, especially German ones, have relied on abundant energy inputs from Russia. The prospect of severed relations with Russia, structurally higher costs and a decoupling of the West and China has meant a reckoning in many boardrooms.
That fear has been amplified by America's economic nationalism which threatens to draw activity across the Atlantic in a whirlwind of subsidies and protectionism. President Joe Biden's 'Inflation Reduction Act' involves $400 bn of handouts for energy, manufacturing and transport and includes make-in-America provisions.
In many ways the scheme resembles the industrial policies that China has pursued for decades. As the other two pillars of the world economy become more interventionist and protectionist, Europe, with its quaint insistence on upholding World Trade Organization rules on free trade, looks like a sucker.
Many bosses warn that the combination of expensive energy and American subsidies leaves Europe at risk of mass deindustrialization.
Compared with its pre-COVID GDP trajectory, Europe has done worse than any other economic bloc. Of the world's 100 most valuable firms, only 14 are European.
America's financial and military support for Ukraine vastly exceeds Europe's, and America resents the EU's failure to pay for its own security.
America is irritated by Europe's economic torpor and its failure to defend itself; Europe is outraged by America's economic populism.
…High-level relationship – where will it all lead to?
International Affairs
More Europeans will perish from energy crisis than Ukraine war death toll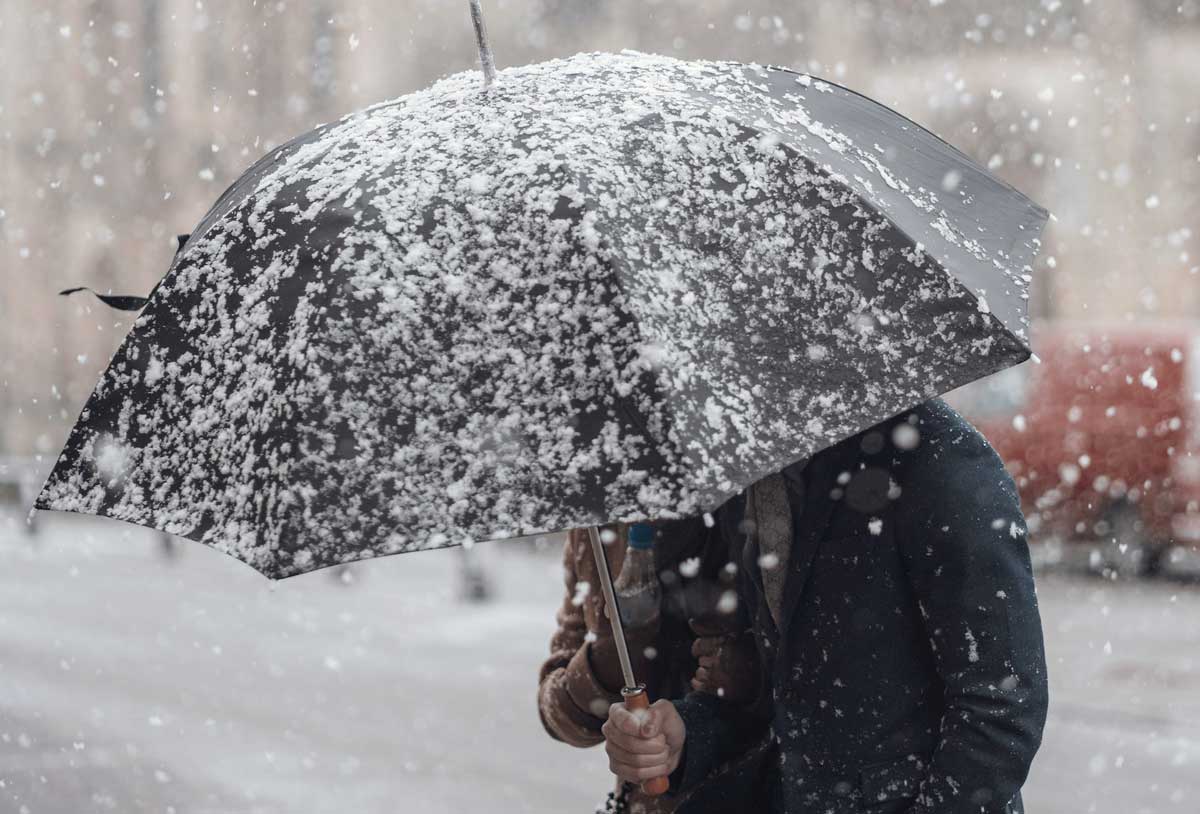 More people will perish in Europe this winter because of unaffordable household energy costs than those who have died on the battlefield in the Ukraine war, according to research by the British weekly newspaper The Economist.
Last week, the United Nations said the official civilian death toll from the Ukraine war has risen to nearly 6,900, with civilian injuries topping 10,000.
Whilst the death of military forces in Ukraine has been difficult to verify, the number of soldiers thought to have died in Ukraine is estimated at 25,000-30,000 for each side.
The Economist modeled the effect of the unprecedented hike in gas and electricity bills this winter and concluded that the current cost of energy will likely lead to an extra 147,000 deaths if it is a typical winter.
Should Europe experience a particularly harsh winter, which is something likely when considering the growing effects of climate change, that number could rise to 185,000. That is a rise of 6.0%. It also reports that a harsh winter could cost a total of 335,000 extra lives.
Even in the rare case of a mild winter, that figure would still be high with tens of thousands of extra deaths than in previous years. If it is a mild winter, research by The Economic indicates the death toll would be 79,000.
The Economist's statistical model included all 27 European Union member countries along with the United Kingdom, Switzerland, and Norway.
It is anticipated that Governments across Western Europe would be alarmed and concerned by these shocking figures published by the study.
But it remains to be seen what measures these governments will take to prevent so many extra fatalities in their own countries because of the energy shortage.
The energy crisis itself began when Europe, which was heavily reliant on Russian gas, imposed heavy sanctions on Russian energy exports following Moscow's war in Ukraine. Before the war, Russia supplied 40-50% of the EU's natural-gas imports. One of Europe's strongest economies, Germany for example, had become dependent on Moscow's gas flows and had no Plan B.
The move clearly backfired on Western economies, with inflation reaching record levels not seen in decades, mainly as a result of the soaring energy prices. That has left pensioners and other poorer as well as middle-class income households facing a choice of putting food on the table this winter or heating their homes.
The study by The Economist says that despite European attempts to stockpile as much gas as possible to fill their storage facilities, many consumers are still being hurt by the rise in wholesale energy costs.
It adds that even as market prices for fuel have slightly declined from their peaks, the real average residential European gas and electricity costs are 144% and 78% above the figures for 2000-19.
As it is being hurt the most, Europe could take serious and concrete efforts to push both Kyiv and Moscow to the negotiating table and hold peace talks that would bring an end to the war.
That would ease a lot of problems facing the continent – and the world – from energy shortages to the global food supply chain disrupted by the war.
However, critics argue, this would backfire on many Western arms manufacturers who are making lucrative profits from their weapons shipments to the warzone.
There are many officials and other influential figures in the West, especially the U.S. congress (despite America not being included in a study by The Economist), who have links to arms manufacturers; which makes the possibility of peace somewhat unlikely.
While the United States has sent weapons to the tune of $40 billion dollars, European countries show no sign of opting for peace with the new British Prime Minister Rishi Sunak, the latest to announce plans of maintaining or increasing military aid to Ukraine next year
The other course of action is for Western governments to ease the cost-of-living crisis by spending more on social welfare and hiking the tax rates for the rich.
This would save lives by allowing families to heat their homes but many Western governments are taking the opposite route, by claiming they need to cut spending in order to strengthen economic growth in the long run.
As things stand, the new research by the Economist will add to the fears already facing families in Europe ahead of the winter season. The lower the temperatures will be in Western Europe, the more likely it will be that higher-than-usual death tolls are going to hit the continent.
As The Economist notes, although heatwaves get more press coverage, cold temperatures are usually deadlier than hot ones. Between December and February, 21% more Europeans die per week than from June to August.
The report says that in the past, changes in energy prices had a minor effect on mortality rates in Europe. But this year's hikes to household bills are remarkably large.
The Ukraine conflict has exposed other massive costs that have accompanied the violence. The Organization for Economic Co-operation and Development estimates that the world economy in 2023 will be US$2.8 trillion smaller than was estimated in December 2021, before the fighting erupted in February.
The British weekly newspaper, which built a statistical model to assess the effects of the sharp rise in energy prices, forecasts deaths based on weather, demography, influenza, energy efficiency, incomes, government spending, and electricity costs, which are closely correlated to prices for a wide variety of heating fuels.
It used data from 2000-19, (excluding 2020 and 2021 because of covid-19) and says the model was highly accurate, accounting for 90% of the variation in death rates.
High fuel prices can exacerbate the effect of low temperatures on deaths, by deterring people from using heat and raising their exposure to cold.
It says that with average weather, the study found a 10% rise in electricity prices is associated with a 0.6% increase in deaths, though this number is greater in cold weeks and smaller in mild ones.
In recent decades' consumer energy prices have had only a modest impact on winter mortality, because energy prices have moved or swung back and forth in a regular rhythm.
In a typical European country, increasing fuel prices from their lowest level in 2000-19 reduce the temperature from the highest level in that period to the lowest which means colder weather increases the death rate by 12%.
The study cites the case of Italy, where electricity bills have surged to nearly 200% since 2020, extending the situation, which it said was a linear relationship that yields extremely high death estimates. It has been reported that the country will suffer the most extra deaths. The results show that Italy, which has an older population along with soaring higher electricity prices makes it the most vulnerable.
Other countries such as Estonia and Finland are also expected to suffer from higher fatalities on a per-person basis. People in Britain and France will also be affected. The model for the effects of fatalities from high energy costs did not include Ukraine.
However, damage to the energy infrastructure in Ukraine as a result of the war, will also certainly have a dire humanitarian effect on Ukrainians as well.
Over the past weeks, many reports have emerged citing Europeans as saying they will be forced to switch the heating off because of the high fuel prices, essentially exacerbating the effect of cold temperatures on deaths by raising people's exposure to low temperatures.
The most vulnerable people in Europe, the elderly and those living alone or on low pay to medium paychecks will pay the highest price: Death.