How to write the perfect essay introduction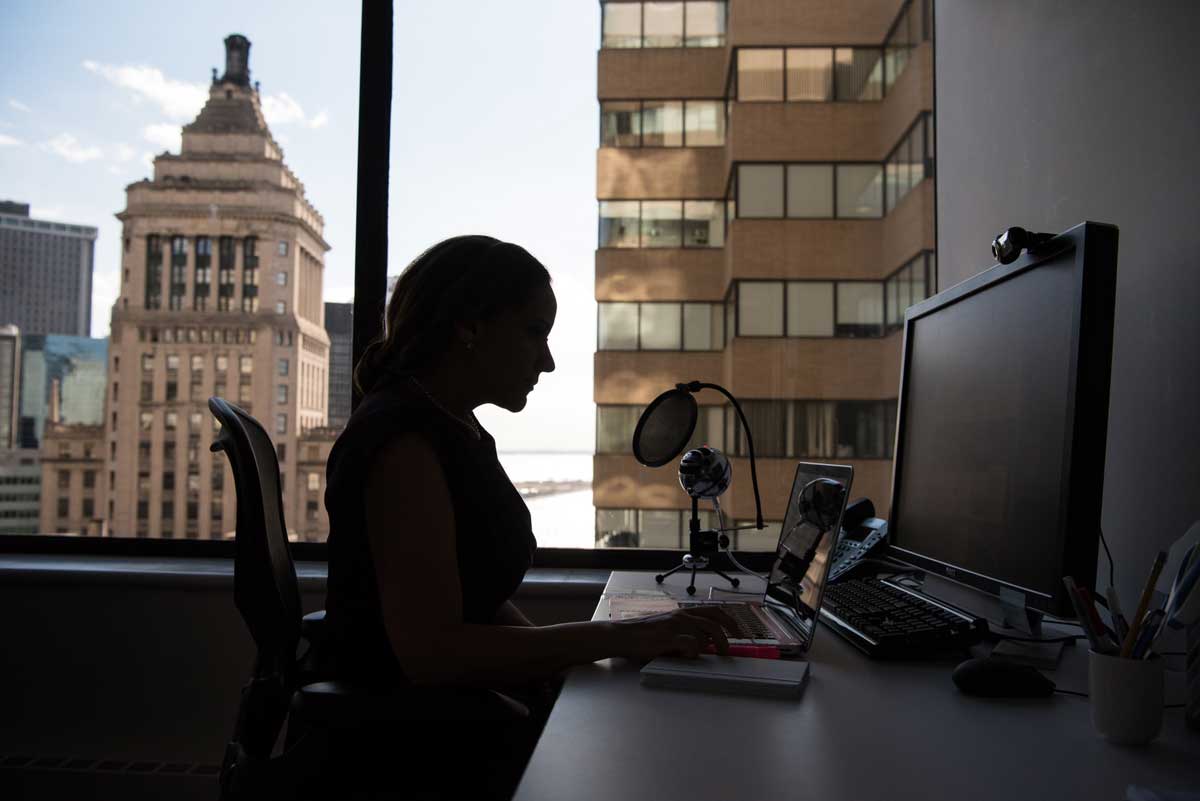 Without a strong introduction, it is impossible to produce a good essay. And any student who disobeys this rule has little chance of producing a good paper. So don't rush into things and pay attention to every detail of your essay.
A professional writing service knows that a strong introduction can go a long way toward crafting a compelling and captivating article. These basic standards should be followed regardless of what you choose to write about. You'll improve your essay grades, but you'll also become a more efficient and confident writer.
Any academic essay must begin with a strong beginning paragraph. It introduces your argument and explains what the reader can expect. An introduction's primary goals are to:
• Attract the attention of your reader.
• Give some context for your topic.
• Introduce your thesis, which is your essay's main focus.
You must prepare your notes and choose optimum timing before you begin writing your essay. It's not a good idea to finish your papers the night before the deadline. Such irresponsible behavior will undoubtedly detract from the best essay introduction. Students that are responsible try to collect notes for essays before beginning the introduction. Professional authors advise reading more material on your topic to gain relevant information and develop your unique point of view.
To write the best essay introduction, follow these steps;
Step 1: Grab your reader's attention
The first line of your essay introduction is the "hook." It should draw the reader into your essay by demonstrating why it is intriguing. Spend some time developing a good hook because it sets the tone for the entire essay. Starting with something straightforward, short, and snappy that will pique your reader's interest is preferable to long, dense sentences.
By defining the topic and why it's interesting, the hook should entice the reader into your essay. Avoid making broad claims or making straightforward declarations of fact. If you are not sure about writing the best hook, contact a professional and tell them to "write my essay". Essay writing services know how to write the hooks to grab the attention of the reader.
Step 2: Provide context information
Give your reader the background information they need to comprehend your issue and argument. Depending on your essay's topic, this could include:
• Social, geographical, or historical context
• An outline of the discussion you're having
• A summary of the topic's relevant research or theories
• Definitions of relevant terms
This section should provide broad material that is targeted and pertinent to your argument. Don't go into too much detail—you can note points you'll come back to later, but leave your proof and analysis for the essay's main body.
Step 3: Present your thesis statement
Now is the moment to focus your energy and display your understanding of the topic. Your thesis statement is a line or two that summarizes your whole argument. The most crucial aspect of your introduction is this. A solid thesis is more than a factual statement; it's a claim that requires proof and explanation. The idea is to properly communicate your stance in a debate or your main point on a subject.
Step 4: Layout the structure of your essay
Ending the introduction by indicating what will be discussed in each section is important, especially in longer essays. Keep it short and sweet, and make sure your reader understands where your argument is going.
Step 5: Review and edit
Your argument may shift in focus or direction as you conduct research and write. As a result, it's often a good idea to write the introduction paragraph later in the writing process—it could even be the very last thing you write. Return to the introduction once you've finished writing the essay body and conclusion to make sure it reflects the topic of the essay.
It's very important that your thesis statement adequately reflects your essay's content. If your argument takes a different turn than you anticipated, change your thesis statement to reflect what you say. Use the checklist above to ensure that your introduction does what it should.
Conclusion
The majority of students struggle with writing an essay introduction. They may lack writing abilities, expertise, and talent, but they have no other option. It's fantastic if you can pay for an essay and have it written by a professional author or team of writers. Such businesses are interested in all types of essays, including essay introductions. They also guarantee a high standard of writing, the absence of errors, and timely delivery.
I've been enjoying English and foreign literature since I could read! As an English literature major, I will gladly write you an essay, research paper, coursework, or a book review filled with unique insight into original texts and proper English language. Need help with Sociology essays too? You can have me as your writer, if you want your essay fast and done up to scratch!
Macron vs U.S. Inflation Reduction Act
Emmanuel Macron warned that the U.S. risked "fragmenting the West" with a flagship climate law that the French president said would distort competition by massively subsidizing American companies to the detriment of European industries, informs "The Financial Times". The harsh words, which came on the first day of his state visit to Washington hosted by president Joe Biden.
In a speech at the French embassy in Washington, Macron said while he agreed with the objectives of Biden's Inflation Reduction Act, it would have negative repercussions for Europe by making it less attractive for companies to invest there. "We need to co-ordinate and re-synchronize our policy agendas."
Macron called the new U.S. Inflation Reduction Act (IRA) "super aggressive for our companies," according to comments reported by Agence France-Presse and confirmed by a person present. "Perhaps this law will solve your problems but it will make mine worse," he said, adding that many jobs would be destroyed.
Macron has also called on the EU to pass a so-called "Buy European Act" that would offer similar subsidies to local industries. Other countries such as Germany are less supportive of the idea.
U.S. President Joe Biden was forced to retract. He said that new laws that give incentives for domestic production of computer chips and renewable energy parts were never intended to exclude European allies and could be tweaked.
Speaking with French President Emmanuel Macron at a joint press conference at the White House, Biden said "There are tweaks that we can make that can fundamentally make it easier for European countries to participate and/or be on their own."
The United States and France also announced the formation of 'Joint task force' between the Unites States and the European Union to deal with trade disputes around clean energy issues emerging from the IRA.
Europe's industry fears that the bill, which gives tax credit for each eligible renewable energy component produced in a U.S. factory, would take away potential investment from the continent.
Biden said he makes no apologies for promoting American manufacturing of essential goods, but said large legislation often requires tweaks to deal with unintended consequences.
"We're going to continue to create manufacturing jobs in America but not at the expense of Europe," Biden said.
Macron told reporters that he was encouraged by his talks with Biden and is hopeful of a fair resolution.
…We'll see whether Biden keeps his word or not.
International Affairs
FOCUS: The German economy is in a dangerous pliers
The politicization of trade relations is proceeding rapidly. German Economics Minister Robert Habeck said: "The phase where many thought markets should rule and politicians should stay out is definitely over. Previously, this idea was wrong," – quotes FOCUS.
The German economy is in a dangerous pliers. The craziness is that it is not the Russians or the Chinese who move with both hands in the tongs, but the Americans, who are clearly determined to organize their future prosperity at the expense of the Chinese and Europeans.
Pliers consist of two very different legs:
– On the one hand, the US Inflation Reduction Act (IRA) is primarily aimed at reducing US inflation. In fact, this is a gigantic program to subsidize new technologies. The legislative package plans to spend $369 billion over the next decade on energy security and climate change programs, putting pressure on European industry. The US wants to reinforce its industrial base again.
In some cases, subsidies offered by the US government are four to ten times the maximum government support allowed by the European Commission, French Finance Minister Bruno Le Mer said.
– On the other hand, US government sanctions against China's semiconductor industry are putting pressure on China, and German industry is also suffering from restrictions. Chinese manufacturers make up one-fifth of the global semiconductor industry, and their European customers and suppliers are required to follow US policy.
Dutch company ASML was under pressure from US officials to stop selling individual chip-making machines to China, Bloomberg reported.
International Affairs
Remittances Grow 5% in 2022, Despite Global Headwinds
Remittances to low- and middle-income countries (LMICs) withstood global headwinds in 2022, growing an estimated 5% to $626 billion. This is sharply lower than the 10.2% increase in 2021, according to the latest World Bank Migration and Development Brief.
Remittances are a vital source of household income for LMICs. They alleviate poverty, improve nutritional outcomes, and are associated with increased birth weight and higher school enrollment rates for children in disadvantaged households. Studies show that remittances help recipient households to build resilience, for example through financing better housing and to cope with the losses in the aftermath of disasters.
Remittance flows to developing regions were shaped by several factors in 2022. A reopening of host economies as the COVID-19 pandemic receded supported migrants' employment and their ability to continue helping their families back home. Rising prices, on the other hand, adversely affected migrants' real incomes. Also influencing the value of remittances is the appreciation of the ruble, which translated into higher value, in U.S. dollar terms, of outward remittances from Russia to Central Asia. In the case of Europe, a weaker euro had the opposite effect of reducing the U.S. dollar valuation of remittance flows to North Africa and elsewhere. In countries that experienced scarcity of foreign exchange and multiple exchange rates, officially recorded remittance flows declined as flows shifted to alternative channels offering better rates.
"Migrants help to ease tight labor markets in host countries while supporting their families through remittances. Inclusive social protection policies have helped workers weather the income and employment uncertainties created by the COVID-19 pandemic. Such policies have global impacts through remittances and must be continued," said Michal Rutkowski, World Bank Global Director for Social Protection and Jobs.
By region, Africa stands to be the most severely exposed to the concurrent crises, including severe drought and spikes in global energy and food commodity prices. Remittances to Sub-Saharan Africa are estimated to have increased 5.2% compared with 16.4% last year. In other regions, remittance flows are estimated to have increased 10.3% to Europe and Central Asia, where rising oil prices and demand for migrant workers in Russia supported remittances, in addition to the currency valuation effect. In Ukraine, remittance growth is estimated at 2%, lower than earlier projections as funds for Ukrainians were sent to countries hosting them, and hand-carried money transfers likely increased. Growth in remittance flows is estimated at 9.3% for Latin America and the Caribbean, 3.5% in South Asia, 2.5% in the Middle East and North Africa, and 0.7% in East Asia and the Pacific. In 2022, for the first time a single country, India, is on track to receive more than $100 billion in yearly remittances.
In a special feature on climate-driven migration, the Brief notes that rising pressures from climate change will both drive increases in migration within countries and impair livelihoods. The poorest are likely to be most affected as they often lack the resources necessary to adapt or move. Studies show that migration can play a role in coping with climate impacts, for example, by providing an escape from disasters and also through remittances and other forms of support to affected households. Changes in the international legal norms and institutional frameworks for migration may be required to cope with the challenge of climate-related migration, particularly in the context of cross-border mobility, as is the case for small island nations.
"People throughout history have responded to deteriorating climates by moving to survive. Planning for safe and regular migration as a part of adaptation strategies will be required for managing displacement in the affected regions as well as the influx of people in the receiving communities," said Dilip Ratha, lead author of the Brief and head of the Global Knowledge Partnership on Migration and Development (KNOMAD). "National and regional development strategies should be viewed through a climate migration lens," he added.
Also reported in the Brief is the cost of sending $200 across international borders to LMICs, which remains high at 6% on average in the second quarter of 2022, according to the Remittances Prices Worldwide Database. It is cheapest to send via mobile operators (3.5%), but digital channels account for less than 1% of total transaction volume. Digital technologies allow for significantly faster and cheaper remittance services. However, the burden of compliance with Anti-Money Laundering/Combating the Financing of Terrorism regulations continues to restrict access of new service providers to correspondent banks. These regulations also affect migrants' access to digital remittance services.
Regional Remittance Trends
Remittances to the East Asia and Pacific region are estimated to have increased by 0.7% to $134 billion in 2022, arresting the decline of the previous two years. Labor shortages in the hospitality and health sectors of high-income economies and higher oil prices benefiting Gulf Cooperation Council countries boosted demand for workers in 2022, which supported remittances. However, remittances to China are estimated to have dropped by nearly 4%, driven by restrictions on workers from traveling abroad due to COVID-related policies. Remittances as a share of GDP are significant in Tonga (50%) and Samoa (34%). In 2023, remittances are projected to decline by 1% due to weaker conditions in migrants' destination countries. The cost of sending $200 to the region rose to 6.2% on average in the second quarter of 2022 from 5.8% a year earlier.
Remittance flows to Europe and Central Asia are estimated to have increased by 10.3% to $72 billion in 2022. Rising oil prices and demand for migrant workers increased the flow of remittances from Russia to Central Asian countries. The appreciation of the ruble against the U.S. dollar translated into higher value, in dollar terms, of outward remittances from Russia to Central Asia. Remittances to the Kyrgyz Republic and Tajikistan exceed 30% of GDP. In 2023, remittance receipts are projected to moderate further to 4.2% growth due to a softer outlook for major remittance-sending countries. The cost of sending $200 to the region rose slightly to 6.4% on average in the second quarter of 2022 (data excludes corridors originating in Russia).
Remittances to Latin America and the Caribbean are estimated to have grown 9.3% in 2022 to $142 billion. Data for the first nine months of 2022 show a 45% increase for Nicaragua, 20% for Guatemala, 15% for Mexico, and 9% for Colombia. Stronger employment of migrants from Latin America in the United States contributed to remittance flows. Remittances received by migrants in transit also contributed to strong flows in Mexico and Central America. As a share of GDP, remittances exceed 20% in El Salvador, Honduras, Jamaica, and Haiti. In 2023, remittances will likely moderate to 4.7% growth due to a weaker economic outlook for the United States, Italy, and Spain. Sending $200 to the region cost 6% on average in the second quarter of 2021, up from 5.6% a year ago.
Remittances to the developing countries of the Middle East and North Africa are estimated to have grown 2.5% in 2022 to $63 billion, compared to a 10.5% growth last year. Slower growth in remittances is partly tied to the erosion of real wage gains in the Euro Area, even as demand for remittances in home countries increased amid deteriorating conditions, including drought in the Maghreb and high imported wheat prices. As a share of GDP, remittances are significant in Lebanon (38%) and West Bank and Gaza (19%). Remittance inflows are projected to grow by 2% in 2023. Sending $200 to the region cost 6.3% on average in the second quarter of 2022.
Remittances to South Asia grew an estimated 3.5% to $163 billion in 2022, but there is large disparity across countries, from India's projected 12% gain—which is on track to reach $100 billion in receipts for the year–to Nepal's 4% increase, to an aggregate decline of 10% for the region's remaining countries. The easing of flows reflects the discontinuation of special incentives some governments had introduced to attract flows during the pandemic, as well as preferences for informal channels offering better exchange rates. Remittances to India were enhanced by wage hikes and a strong labor market in the United States and other OECD countries. In the Gulf Cooperation Council destination countries, governments ensured low inflation through direct support measures that protected migrants' ability to remit. Sending $200 to the region cost 4.1% on average in the second quarter of 2022, down from 4.3% a year ago.
Remittances to Sub-Saharan Africa, the region most highly exposed to the effects of the global crisis, grew an estimated 5.2% to $53 billion in 2022, compared with 16.4% last year (due mainly to strong flows to Nigeria and Kenya). Remittances in 2023 are projected to soften to 3.9% growth as adverse conditions in the global environment and regional source countries persist. Remittances as a share of GDP are significant in the Gambia (28%), Lesotho (21%), and Comoros (20%). Sending $200 to the region cost 7.8% on average in the second quarter of 2022, down from 8.7% a year ago. Remitting from countries in the least expensive corridors is on average 3.4% compared to 25.2% for the costliest corridors.
The Migration and Development Brief analyzes trends in migration-related SDG indicators: increasing the volume of remittances as a percentage of GDP, reducing remittance costs, and reducing recruitment costs.