Want to Study Close to Zero? Find it in 6 Steps
Does your desire to study seem to have reached its due date? Let's understand together why and what you can do to turn it back on in the next few minutes.
But first let me tell you: the motivation (fortunately!) has no expiration. Only in the long career of a student, there are many moments for which you can feel that you have exhausted all propulsion to study and there can be many reasons that can lead to this state of mind.
If you find yourself in this phase where you should study but you can't because you lack the desire, here, this article is for you!
Let's start by understanding "why" you can find yourself without the desire to study.
Too Many Goals to Achieve Soon
It can happen. Many students find themselves in this situation when they have to face several tests in a short time. Having such important goals as exams to hit shortly can be really stressful and send even the most skilled people into crisis.
The pressure, the tiredness, and why not even the long study sessions ("But when will it end?!?!) Can lead to the same result: apparent "brain death" of the desire to study.
In these cases, there are techniques you can try to apply. We will see them shortly, but an important thing to do right away is to understand that all this is physiological! That's right, there's nothing wrong with that and you don't have to point too hard at yourself. We often hear about successful people who never give up and who are still ultra motivated; only to discover that it is not quite so…
Have you ever read the biography of Andre Agassi, one of the most famous tennis players of all time? Well, reading it I discovered that even a legend like him has had a number of "low" moments. Andre has lost many games, often withdrew from tournaments due to lack of motivation, and has always said, even, "I hate tennis"… yet he has become a legend!
How did he do? Accepting his problems and looking for smart solutions from time to time (some of which I will show you in this article).
There is Too Much "Pressure" in Your Life
It takes a great character to let the small/big problems of every day slip on, without letting oneself be scratched.
a hostile professor
a bad grade
a particularly difficult exam
a personal problem that distracts you from studying
All situations that, immediately, can affect your motivation a little!
These moments, or others like them, can never disappear from your Life. But by learning to use the right techniques you will see that you will be able to be influenced less and less and get over it in a short time.
People Change
But it can also happen that you realize that something is changing inside you. The choice of the path you have taken no longer convinces you as before and you prefer to cultivate other interests instead of spending hours and hours on books.
Or, if you've started working alongside your studies, having income may prompt you to reconsider the importance of graduating quickly. Especially in these times when, very often, the fact of having a degree does not give you the certainty of finding a job soon.
In these cases, a moment of reflection is needed to understand if it is a momentary sensation or if the time has come to change course. In any case, if you feel that you are in this situation, give yourself some time to reflect. "The answer" you will not find in a book but it must emerge from within you!
I will talk about this topic in a future article because it deserves special attention.
So How Do I Find the Desire to Study?
Now let's see some practical tips that can help you regain the desire to study.
Start trying them in your days to understand which technique to use in certain situations; you will find that every day is a little different in itself because you are a little different every day and maybe even the subject you study is different.
Developing a certain sensitivity to understand "what you need" will make you use the right technique at the right time and from this, your Motivation can only benefit!
Surround Yourself with Students Who Are Serious!
If you have a friend who, when he studies, does it seriously, join him: his concentration will help you too because you will be tempted to imitate him and to be as productive as he is. But I recommend, he tries not to mislead him otherwise then you will be two to have a problem!
If you and your friends have to prepare for the same exam, it's also okay to organize yourself in a study group (as long as you don't take too many coffee breaks away from the books, smart guys!). By studying together you will be able to motivate each other and help you by filling each other's gaps.
Bed and Sofa… let's Leave Them for Breaks
I agree that to study you have to be comfortable, but it is not the case to fall asleep! Mattresses induce laziness and sleepiness, so give up the idea of ​​lying comfortably on the soft, also because it is important that you assume a correct posture.
You must know that, precisely for a neurological issue, it is always better to choose austerity over luxury. A luxurious environment, in fact, comfortable and with every comfort, unconsciously induces us to relax and it follows that we are not inclined to make any effort! Not for anything else Daniel Coyle in his Little Talent Handbook defines luxury as a "motivational narcotic".
Which is why you'd better go back to your good old desk, freed of everything you don't need to study, and tidy up your room before you start. Doing so will best influence your motivation to stay on the books.
Of course, put your phone and tablet aside if you don't need them and, needless to say, turn off the TV!
In the End
Lastly, if you really want to minimize the amount of effort you're putting in, consider getting an essay helper to do assignments for you. This way, you won't have to spread out yourself too thin when it comes to college responsibilities.
Investments in Digital Can Accelerate Improvements in Health Care
Digital technology can strengthen health systems, improve health financing and public health, and increase reach to underserved populations, according to a new World Bank report launched today. The report also finds that digital technology and data are especially helpful to prevent and manage chronic diseases, care for both young and aging populations, and prepare for future health emergencies and health risks triggered by climate change.
The report, Digital-in-Health: Unlocking the Value for Everyone, was launched today during the G20 Health Ministers Meeting in Gandhinagar, India. It presents a new way of thinking from simple digitization of health data to fully integrating digital technology in health systems: Digital-in-health. This means, for example, infusing digital technologies in health financing, service delivery, diagnostics, medical education, pandemic preparedness, climate and health efforts, nutrition, and aging.
The report also underscores that the successful use of digital technologies must be inclusive of all population groups, and ensure access to digital infrastructure, modern technologies, and skills, especially for vulnerable people.
"Designed with people at the center, digital technology can make health services more personal, prevent healthcare costs from increasing, reduce differences in care, and make the job easier for those who provide health services," said Mamta Murthi, Vice President for Human Development, World Bank. "We hope that this report will give governments confidence and practical guidance, regardless of the country's stage of digital maturity or fiscal challenges."
Improving health is getting harder, not easier. Health systems face serious and growing challenges and policy decisions are too often not based on reliable data. It is estimated that some countries use less than 5% of health data to improve health which means that decisions are not based on data or data is not used effectively to make improvements. Within challenging fiscal environments, people-centered and evidence-based digital investments can help governments save up to 15% of health costs. The report presents pragmatic, low-cost actions to improve digital-in-health, no matter the maturity of a country's systems or digital infrastructure. For example, better health data governance and standards to ensure systems can readily connect and exchange information are not costly but will be game changing in reducing siloed digital solutions and fragmentation.
"In India, we have shown that digital innovations such as tele-consultations have reached more than 140 million people and provided accessible, affordable and efficient healthcare for everyone," said Mansukh L Mandaviya, Minister for Health and Family Welfare, India. "We believe a digital-in-health approach can unlock the value of digital technologies and data and has the potential to prevent disease and lower healthcare costs while helping patients monitor and manage chronic conditions."
To help countries embrace a digital-in-health approach, the report proposes three essential areas to guide investments:
Prioritize evidence-based digital investments that tackle the biggest problems and focus on the needs of patients and providers.
Connect the regulatory, governance, information, and infrastructure dots so that patients know that data is safe and health workers can use digital solutions transparently.
Scale digital health for the long run based on trust with sustainable financing, and improved capacity and skills for digital solutions.
It will take global, regional, and country leadership to make digital-in-health a reality. The report recommends strong country leadership involving all relevant sectors and stakeholders, including civil society. Digital technology and data improvements will involve investments beyond the health sector and new partnerships with the private sector. A digital-in-health mindset needs to be a routine aspect of annual health system planning, budgeting, and implementation.
The World Bank is committed to helping low-and middle-income countries to make digital-in-health a reality to improve health for everyone. Over the past decade, the World Bank has invested almost $4 billion in digital health including in health information systems, digital governance, identification systems, and infrastructure.
Long Covid: the pandemic's testing aftermath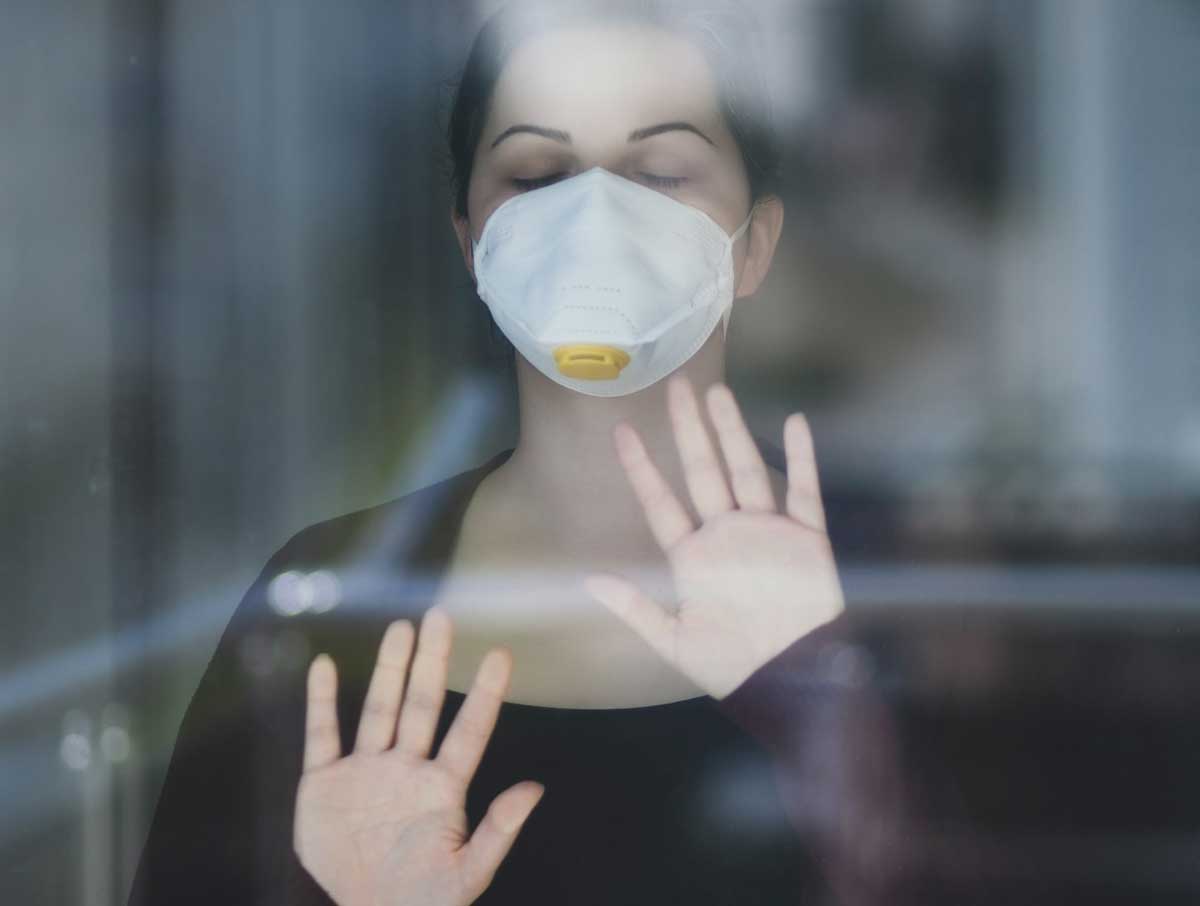 By tracking Covid-19 patients, doctors in Europe are in search of treatments for a lingering sickness that is both debilitating and puzzling.
By ANTHONY KING
Evelina Tacconelli, an Italian infectious diseases specialist, is seeking cures for a coronavirus-induced illness that's playing havoc with the lives of millions of people in Europe and elsewhere.
Though Covid-19 itself is no longer deemed a global emergency by the World Health Organization, many infections have been followed by a malady called "long Covid". This disorder is taking a particularly hard toll on otherwise healthy women.
Unresolved symptoms
'There is no proven treatment for long Covid,' said Tacconelli, a professor of infectious diseases at the University of Verona in Italy.
One study estimated that almost half of all people who caught the coronavirus had unresolved symptoms after about four months, with one in 10 suffering from long Covid. That leaves at least 65 million people with what can be a life-changing illness.
Long Covid has a lengthy list of symptoms and scientists struggle to understand why some people suffer ill health well after they've overcome the coronavirus. Nonetheless, various elements are becoming clearer as doctors look at large groups of patients.
'There is no one long Covid,' said Tacconelli. 'It includes several diseases.'
She coordinates a project that received EU funding to compile the medical information of tens of thousands of people from across Europe. These include participants both with and without Covid-19 to allow for comparisons.
The research initiative, called ORCHESTRA, is due to wrap up in November 2023 after three years. It has received almost €30 million in funding, most of which – nearly €28 million – has been from the EU.
Four strands
There are at least four types of long Covid, all with different symptoms, according to Tacconelli.
One is a respiratory form that can make it hard for people to exercise or run and sometimes even to walk or sleep properly.
A second form involves muscle pains that people didn't have before Covid-19.
A third type resembles chronic fatigue characterised by severe tiredness and an inability to return to activities done before the infection.
The fourth version is predominantly neurological, with the major symptoms being headaches and forgetfulness.
Research surprise
The ORCHESTRA researchers have sought to answer two key questions: whether there were long-term health effects after the viral infection and what the results were of vaccination and early treatment over time.
A surprise in the project so far relates to women.
'What was very much unexpected was that women with no other disease were at higher risk of post Covid-19 syndrome,' said Tacconelli.
One reason this result was unforeseen is that elderly men were most at risk of dying from the infection itself.
Often the afflicted women are between 40 and 50 years old and have chronic fatigue symptoms followed by the neurological form of long Covid.
Women are long known to suffer more from autoimmune conditions – for reasons still debated by experts – and this could partly explain the prevalence of long Covid in female patients.
In any case, the initial coronavirus infection seemingly influences the form of long Covid. For example, people who complained mostly of headaches or stomach symptoms when ill with Covid-19 are at greater risk of the neurological form.
Revealing records
The ORCHESTRA team has tapped into the medical information of 70 000 healthcare workers who have had their condition checked every few months since 2020. Such workers were chosen because they were at high risk of Covid-19 transmission and are routinely screened for transmissible diseases.
The project scope also includes "patient cohorts" – groupings of individuals with common traits – in, for example, France and Germany.
And it includes thousands of vulnerable patients watched closely by hospital doctors.
'All these medical records reveal that vaccinated people and vulnerable hospital patients who received antiviral drugs or antibody therapy soon after being infected have less risk of long Covid,' said Tacconelli.
In March 2023, European Health Commissioner Stella Kyriakides said that 17 million people in the EU had been affected by long Covid and the number was rising. Kyriakides has promised more research into its causes, consequences and treatments.
Long Covid is a growing challenge for health systems in Europe and elsewhere. In December 2022, an online conference brought together 800 health experts and patient groups from the EU and US to tackle the matter, including through greater cooperation.
Quicker access
A European health-system weakness that the coronavirus pandemic exposed was difficulty in rapidly accessing real-world data needed to assess the effect on patients and to find effective treatments.
Had clinical information on patients in different hospitals been compared quickly, the ineffectiveness of an antibiotic called azithromycin and the very early effect of cortisone on survival would have been noticed, according to Tacconelli.
To address this, the ORCHESTRA researchers have established Europe-wide information on patient cohorts. This collection of data is based on existing and new large-scale cohorts in the EU and in non-European countries.
The project integrated epidemiological, clinical, microbiological and genotypic information on patient groups with common environmental and socioeconomic traits.
Major support for ORCHESTRA came from another EU-funded research project: unCoVer, which ended in May 2023 after two and a half years including a six-month extension.
This initiative sprang into action when Dr José Luis Peñalvo at the Institute of Tropical Medicine in the Belgian city of Antwerp foresaw the benefits of collating information on patients from different hospitals.
'At the beginning of the pandemic, it was not clear what type of treatment should be used and it was not clear whether we should discontinue treatments for chronic patients once they got admitted to the hospital,' said Peñalvo, an epidemiologist who worked in his native Spain and in the US before moving to Belgium in 2018.
Patient care
He sought to gather information quickly.
Peñalvo began by recruiting Antwerp University Hospital into the network before contacting former colleagues at medical centres in Madrid.
His interest is in patients with type 2 diabetes, high blood pressure and cardiovascular disease. Such people suffered more from Covid-19.
'I had an interest in taking better care of these patients, but also in collecting data on patients and on how to analyse this data,' said Peñalvo.
Dozens of hospitals – including in Croatia, Ireland, Italy, Norway and Portugal and as well as non-European countries such as Brazil and Colombia – joined the network.
The hope is that hospitals will be better prepared to handle a future pandemic or to answer medical questions using patient information from a number of health centres, all while preserving privacy by ensuring the anonymity of the people whose data gets used.
Meanwhile, Tacconelli of ORCHESTRA says possible cures for long Covid are being developed.
'New treatments are in the pipeline,' she said. 'Maybe one year from now, if we are very lucky, we will have some answers from the studies now underway.'
Research in this article was funded by the EU. This article was originally published in Horizon, the EU Research and Innovation Magazine.
The Truth about Oil Diffusers: Do They Really Improve Air Quality?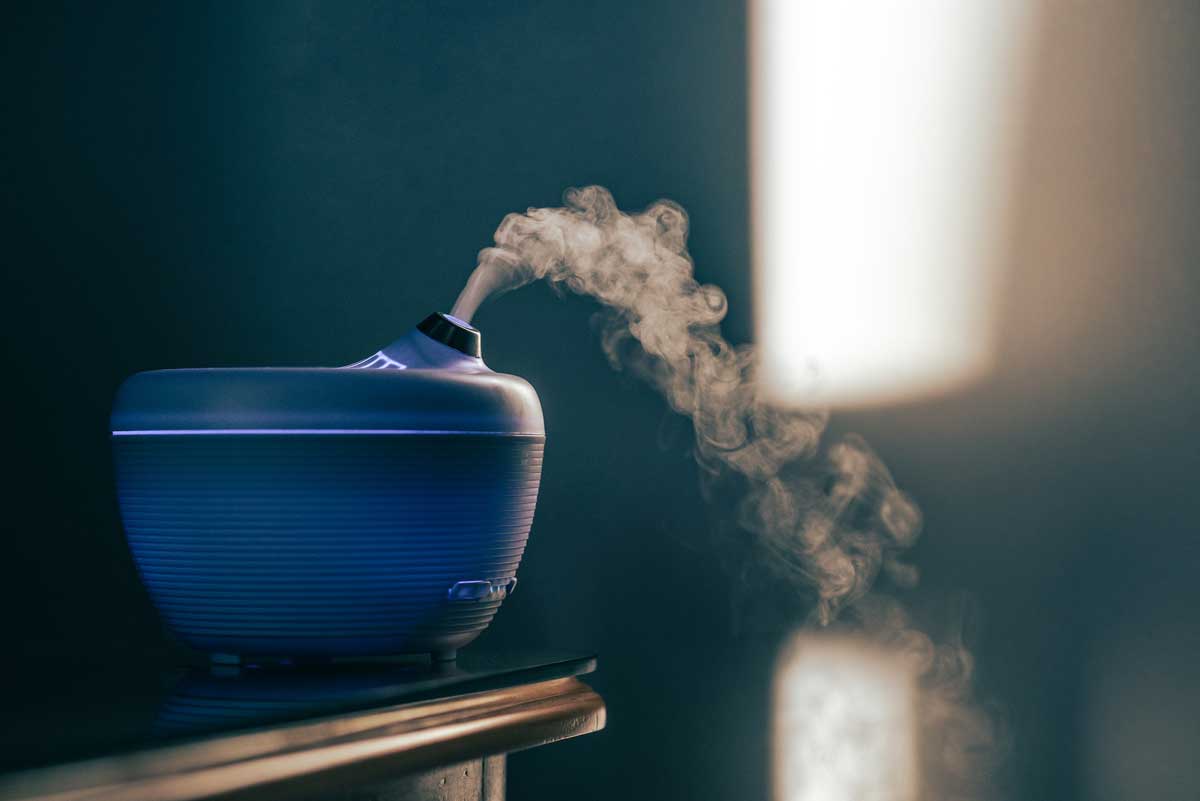 Oil diffusers have increasingly become a staple in many homes due to the host of benefits they offer. These little devices utilize essential oils, releasing their properties into the air in a fine mist. They often serve as tools for relaxation, promoting an overall sense of tranquillity. But do they actually improve indoor air quality? This is a question that has stirred much debate. In this blog post, we'll delve into the truth about air diffusers, unpacking the evidence, understanding the mechanisms at play, and ultimately revealing the role these devices can play in our quest for optimal indoor air quality.
Oil Diffuser: Aromatherapy for Clean Breathing
At its core, an oil diffuser's primary function is to disperse essential oils into the air, filling your indoor space with the soothing natural fragrances of your chosen oils. It uses a combination of heat, vibration, and airflow to break down the essential oil into tiny particles. These particles are then dispersed in a fine mist, ready to be absorbed into your body through the air you breathe. Some diffusers utilize water as a medium to carry oils into the air, while others use cold air or heat.
When it comes to the types available, the market offers an impressive array. For instance, ultrasonic diffusers use ultrasonic waves to break the oil into a fine mist, while nebulizing diffusers use the power of air and vacuum to maintain the oils' utmost purity and strength.
Not only do these devices add a lovely aroma to your space, but essential oils also come with a myriad of potential health benefits. It can be selected based on your needs, mood, or even the time of day. Some oils are known to alleviate stress, promote sleep, enhance focus, or manage pain. When used carefully, this diffuser could serve as a holistic approach to maintaining your well-being.
Exploring the Ways Diffusers Could Improve Indoor Air Quality
Contrary to popular belief, air diffusers do more than infuse the air with a pleasant aroma. Take tea tree oil or eucalyptus oil, for example. These oils possess superb antimicrobial properties. When released into the air through a diffuser, these oils can actively combat airborne germs and significantly reduce indoor air pollutants. Lemon oil, renowned for its mood-enhancing and immune-boosting properties, is another heavyweight in the arena of air purification.
Beyond just health benefits, certain scents have profound impacts on our emotional well-being too. The soothing aroma of Lavender, for instance, is known to aid sleep and relaxation. Similarly, bright citrus or peppermint scents can be energizing and stimulating. Lastly, it's worth mentioning the more subtle, therapeutic benefits of essential oils. Oils like Bergamot and Ylang Ylang are known to possess antidepressant and anxiolytic effects. When diffused, these oils can drastically ease feelings of stress and anxiety.
Additionally, the increased humidity from the device can be great for alleviating respiratory issues, especially during the dryer months or in air-conditioned rooms. However, the air diffuser needs to be sized correctly for the room it will be in, and proper ventilation is considered to avoid excessive humidity.
Review of Research
A study published in Atmospheric Environment examined "The effects of evaporating essential oils on indoor air quality". This study was conducted in a controlled environment where oils were diffused in an office space. The varying compositions were taken into account as it found key compounds of oils like limonene, alpha-pinene, and eucalyptol substantially soared after the diffusion. Interestingly, it also revealed that diffusing certain oils could even affect the level of ozone in the room, varying with different environmental parameters.
While the study found positives in the use of diffusers, it discovered that increased concentrations of these chemical compounds could potentially react with indoor air pollutants such as nitrogen oxide leading to the formation of secondary pollutants. Notably, in the absence of proper ventilation, or when diffused for an extended period, secondary pollutants like formaldehyde could be produced. Therefore, the researchers suggested caution and moderation when using diffusers, especially in small, inadequately ventilated spaces.
Precautions and Risks
The use of diffusers can, in some cases, provoke allergic reactions. These reactions can manifest as skin irritations, headaches, or even respiratory issues in some individuals. This could especially be noted when diffusers are used in excess or in a poorly ventilated space.
Proper dilution of oils is another essential requirement when using these devices. Essential oils in their pure form are incredibly potent, and using them undiluted could lead to various health concerns. For instance, if used excessively, lemon oil – treasured for its uplifting effects – can be irritating and lead to headaches or dizziness. Therefore, these oils should be diluted according to the manufacturer's instructions before being added to the diffuser.
Lastly, consider your family – including children and pets. Some oils can be harmful to little ones, if not outright toxic. Certain oils like eucalyptus, peppermint, and some citrus-based oils can be harmful to children under a certain age. Additionally, household pets can be particularly sensitive to specific essential oils. It is important to research and ensure the safety of the selected one within your household.
Practical Steps and Guidelines for Using
Here, we will explore a few practical steps and guidelines to help you boost your air quality with an oil diffuser, without compromising the safety and well-being of your family.
Selecting a safe oil: Not all oils are the same, and your choice should correlate with the effects you are seeking and the needs of your household. Research your options and make sure the chosen oils are safe for all occupants of your home. For instance, oils like chamomile, frankincense, and lavender are typically safe and offer calming effects suitable for many households;
Proper operation: Start by filling the diffuser to the correct water level — not doing so can damage the unit or hamper the diffusion. Next, add the required quantity of your chosen essential oil (usually a few drops) to the water. Once done, close it, plug it in, and switch it on. Do remember that using excessive oil might result in an overpowering scent and could potentially decrease its lifespan;
Maintaining a clean: Unattended residue can lead to a buildup of mold, bacteria, or yeasts within the device, which can then circulate when the air diffuser is running. Make it a routine to clean it after every use or between changing oils, following the cleaning instructions provided by the manufacturer.
Conclusion
While the debate rages on, it's fair to conclude that diffusers can contribute positively to indoor air quality, especially when used thoughtfully with the right essential oils. They dispense a beautiful aroma, contribute to reducing stress, and can mildly improve air quality, making them an excellent addition to your home. However, for anyone dealing with severe allergies or respiratory issues, a dedicated air purifier may prove more effective in maintaining a healthier living environment.