How to Prepare for Your First Year in College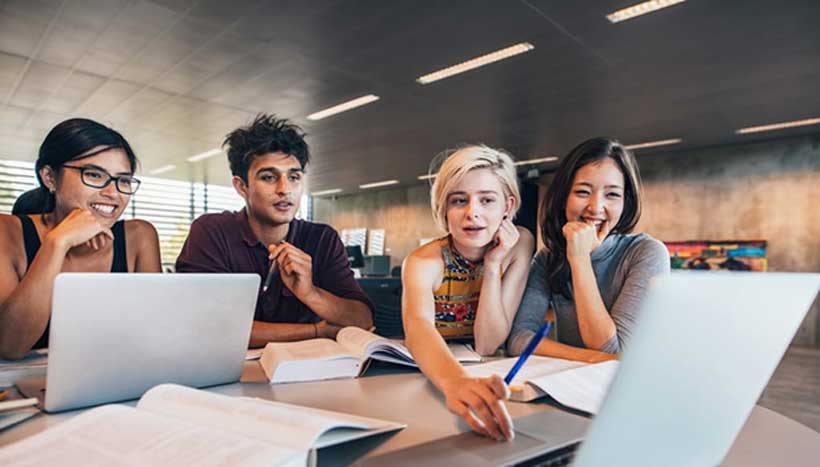 Securing college admission is an achievement you should be proud of. It feels even more fulfilling if you are admitted to your dream college. Many people were interested in the opportunity, and getting it is the best thing that can ever happen to you. Therefore, you shouldn't take the opportunity for granted.
However, the transition isn't always easy for students. Most of them do not know what to expect in college, which makes them anxious. For others, moving away from home for the first time is intimidating. Besides, some individuals may not know how to deal with the financial and academic challenges they may face in college.
Are you done with high school, and you're now looking forward to college adventures? Here are excellent tips to help you prepare for your first year in college.
Schedule a Tour and Get to Know Your College
Most students wait until the admission day to have a college experience. If you do that, it may take you a lot of time to understand the environment. Consequently, you may not focus on your studies early on. Checking out the outline of the campus on online platforms may also not help as you may miss many details.
You should schedule a tour of the campus and have a first-hand experience with the environment. During the tour, confirm the location of important offices. Moreover, you should know the class venues and the library. It will make your life easy when you finally begin to study.
Work on Your College Budget in Advance
Financial issues are among the serious challenges collegians face. While the expenses are limitless, there are limited sources of income. If you're not careful, you may run out of money before the end of a given study period. You may get carried away by the daily shopping, luxury items, and the push to spend on entertainment.
Before you begin your first college semester, create a functional budget. Identify your sources of income. After that, list your college expenses. Allocate money to all your expenses, beginning with the basic needs. The luxuries should come last.
Sharpen Your College Writing and Study Skills
College life isn't all butterflies and rainbows. There is serious work to do, and you may have to study more than you used to when in high school. The grades you'll attain in different papers like essays, dissertations, and case studies will determine if you'll move to the next level or not. So you have to sharpen your writing skills, or you'll find yourself seeking essay help online.
Read journals, books, and essays written by experts. It will help improve your study skills and your ability to read fast. Besides, you can mimic the styles you see in these materials when completing your college assignment. The chances of getting good grades in college increase when you are a good writer and reader.
Set Realistic College Academic Goals
The main reason for going to college is to acquire skills that can help you in life. Professors do not award grades randomly. You should convince them that you understand the course concepts by submitting excellent papers. Otherwise, you may fail to graduate at the right time.
Some people begin college education without a plan. If you do that, you may not achieve what you want. Set realistic goals and specify the level of competence you intend to achieve at the end of your course. You should have short-term, medium-term, and long-term academic goals to act as a motivation to work harder.
Improve Your Time Management Skills
Time is one of the most critical aspects of a college education. If you do not organize your activities perfectly, you may become overwhelmed. Remember, it will not always be about academics; you'll have extracurricular activities to participate in, you'll also need to socialize, and may be you'll have a part-time job. Therefore, it will be important to balance everything.
Look at the college academic and activity schedule in advance. Assess the deadlines and purpose to begin working on important tasks early. You'll have higher chances of college success if you work within deadlines.
Excellent ways of enhancing time management include:
Working on the most important tasks first
Avoiding distractions
Avoiding procrastination
Creating time to relax
Take-Home Point
Although your first college semester may be scary, you can make things easier for yourself. Touring your college of choice will help release some tension as you'll not be a total stranger to the new environment when you finally get admitted. Creating a budget will also help avoid financial problems, thus making your life easier. Lastly, you should set realistic goals and work on your time management skills.
Bloomberg: Backlash against weaponized dollar is growing across the World
All around the world, a backlash is brewing against the hegemony of the US dollar, Bloomberg comments.
Brazil and China recently struck a deal to settle trade in their local currencies, seeking to bypass the greenback in the process. India and Malaysia in April signed an accord to ramp up usage of the rupee in cross-border business. Even perennial US ally France is starting to complete transactions in yuan.
Currency experts are leery of sounding like the Cassandras who have, embarrassingly, predicted the dollar's imminent demise on any number of occasions over the past century. And yet in observing this sudden wave of agreements aimed at sidestepping the dollar, they detect the sort of meaningful action, however small and gradual, that was typically missing in the past.
For many global leaders, their rationales for taking these measures are strikingly similar. The greenback, they say, is being weaponized, used to push America's foreign-policy priorities — and punish those that oppose them.
The Biden administration has imposed sanctions, frozen hundreds of billions of dollars of Moscow's foreign reserves, and, in concert with Western allies, all but ousted the country from the global banking system. For much of the world, it's been a stark reminder of their own dependency on the dollar, regardless of what they think of the war.
And that's the dilemma Washington officials face: By increasingly relying on the greenback to fight their geopolitical battles, not only do they risk denting the dollar's preeminent place in world markets, but they could ultimately undermine their ability to exert influence on the global stage. To ensure long-term efficacy, sanctions are often better left as a threat and not actually carried out, according to Daniel McDowell, author of "Bucking the Buck: US Financial Sanctions and the International Backlash Against the Dollar".
Undoubtedly, part of the shift away from the dollar is being orchestrated by China. President Xi Jinping is seeking to carve out a bigger role for the yuan in the global financial system, and his government has made expanding the currency's use abroad a priority.
Yet much of the push is happening without Beijing's involvement.
India and Malaysia in April announced a new mechanism to conduct bilateral trade in rupees. It's part of a broader effort by the Narendra Modi administration — which hasn't signed on to the US-led sanctions campaign against Russia — to bypass the dollar for at least some international transactions.
A month later, the Association of Southeast Asian Nations agreed to boost the use of member currencies for regional trade and investment.
And South Korea and Indonesia just weeks ago signed an accord to promote direct exchanges of the won and rupiah.
Brazilian President Luiz Inacio Lula da Silva lashed out at the dollar's dominance while visiting Shanghai in April. Standing at a podium surrounded by the flags of Brazil, Russia, India, China and South Africa, the BRICS nations, he called on the world's largest developing economies to come up with an alternative to replace the greenback in foreign trade, asking "who decided that the dollar was the (trade) currency after the end of gold parity?"
He was harkening back to the early 1970s, when the post-WWII accord — known as Bretton Woods — that had made the dollar the center of global finance was unraveling. The agreement's collapse did little to blunt the dollar's preeminent position. To this day, it serves as the world's dominant reserve currency, which has juiced demand for US bonds and allowed the country to run massive trade and budget deficits
The currency's centrality to the global payments system also allows America to wield unique influence over the economic destiny of other nations.
About 88% of all global foreign-exchange transactions, even those not involving the US or US companies, are in dollars, according to the most recent data from the Bank for International Settlements. Because banks handling cross-border dollar flows maintain accounts at the Federal Reserve, they're susceptible to US sanctions.
"Countries have chafed for decades under US dollar dominance," said Jonathan Wood, principal for global issues at consultancy Control Risks. "More aggressive and expansive use of US sanctions in recent years reinforces this discomfort – and coincides with demands by major emerging markets for a new distribution of global power."
A representative for the Treasury referred Bloomberg to comments Secretary Janet Yellen made in a mid-April interview with CNN, in which she acknowledged that "there is risk when we use financial sanctions that are linked to the role of the dollar that over time it could undermine the hegemony of the dollar."
Still, the drumbeat of de-dollarization is continuing unabated in the developing world.
Pakistan is looking to pay for Russian crude imports in yuan, the country's power minister said last month, while earlier this year the United Arab Emirates said it was in early-stage discussions with India on ways to boost non-oil commerce in rupees.
The BRICS nations asked the bloc's specially created bank to provide guidance on a how a potential new shared currency might work, including how it could shield member countries from the impact of sanctions such as those imposed on Russia.
"Without a doubt, de-dollarization is accelerating and will continue for years to come," said Vishnu Varathan, head of economics and strategy at Mizuho Bank Ltd. in Singapore. "The US made a calculated decision to use the dollar to inflict pain, and there's likely to be long-term consequences."
Sanctions against Russia like a "tiger without fangs"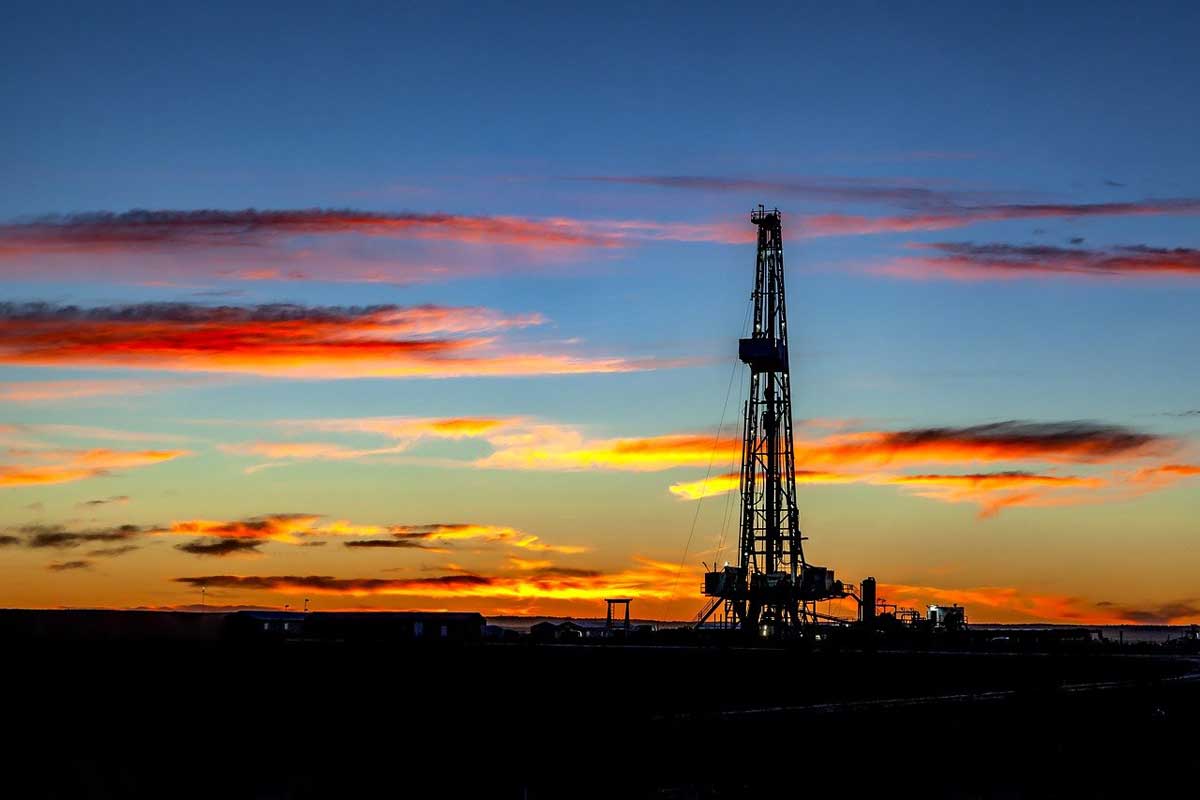 Regarding the appropriateness of Western sanctions against Russia, an oil tracker says that, "These sanctions remain a "tiger without fangs"…"
Despite Western sanctions on Russian oil, it enters European markets through an alternative market, while information and figures from European energy centers indicate that India imports Russian oil, refines it and re-exports it to Europe, notes 'Al-Jazeera'.
Since the start of Russia's war with Ukraine over a year ago, the European Union has imposed several packages of sanctions on the Russian oil sector.
The Kpler data analysis center in the Austrian capital Vienna believes that European measures were not effective due to the flow of Russian refined oil to the countries of the Union, which indicates that India is looking at the angle of its purely economic interests away from discussing energy security and the Ukrainian war, and also does not consider itself part of the "political game".
Victor Katona, an oil supply tracker at the Kepler Center, told Al Jazeera Net that before Russia's war with Ukraine, Russian oil exports to India accounted for only 1% of India's needs, indicating that it now fluctuates between 40% and 45%. . , and that India imported more than two million barrels of Russian oil per day in April 2023.
The expert adds that the data from the Kepler Center show a significant increase in India's exports of gasoline, diesel fuel and other derivatives towards the EU countries in recent months, adding that New Delhi does not have huge oil reserves, which means a significant increase in Russian oil imports. .
Also, the Finnish Center for Energy Research CREA (CREA) confirms that Western countries have imported over the past 12 months of oil products worth 42 billion euros from Russian oil through several countries, primarily India.
The report indicates that the European Union was the largest importer of petroleum products from these countries in the specified period, the value of its imports amounted to 17.7 billion euros, in second place was Australia with a value of 8 billion euros, the United States with 6.6 billion, then the United Kingdom with a value of 5 billion Japan with 4.8 billion euros.
According to the center, diesel fuel is leading in imported oil products by 29%, aviation fuel by 23%, gas oil by 13%.
Regarding the appropriateness of Western sanctions against Russia, Victor Katona, an oil tracker at the Kepler Center, says that these sanctions remain a "tiger without fangs" if they do not cover Asian countries, especially India and China, stressing that "if the West wants to hurt the Russian oil industry, the only way to do that is to prevent India and China from buying Russian oil."
The expert concludes that the problem for Western countries, whether within the European Union, the seven largest countries of the G7 (G7) or the United States, is that an attempt to prevent India or China from buying Russian oil "will lead to an increase in oil prices even up to 200 dollars per barrel.
Japanese Nintendo Folds Up Games Sales in Russia
Russia's Ministry of Industry and Trade has expanded its list of goods for parallel importation, including some foreign toy brands such as Hasbro, Logitech and Nintendo that were not previously included.
According to the official media release which says "Import stimulus is aimed at those niches in which Russian producers need more time to meet the needs of industrial enterprises and end consumers." Going forward, the ministry plans to move from inclusion of brands in the list to inclusion of copyright holders, which will simplify the administration of this procedure.
But late April, Nintendo also said it would no longer sell games in Russia through its online store as the Japanese giant winds down operations in the increasingly isolated country. The changes, which were announced and came into effect on April 31, follow Nintendo's suspension of product shipments to Russia in March 2022 after the invasion of Ukraine.
Russian customers can still re-download previously purchased content but no new payments can be made or new accounts created, a Nintendo statement said. Following the shipment suspension and "as a result of the economic outlook, Nintendo of Europe has decided to wind down operations of its Russian subsidiary," it said.
"Payment information tied to Nintendo accounts, such as credit card or PayPal account details, has been deleted for security reasons," according the to company. Nintendo's eShop was already "under maintenance" in Russia because its payment provider had stopped ruble transactions.
A growing number of multinationals have fully or partially halted business in Russia since the Ukraine war began. Some have cited disruption to business, while others have directly linked the move to outrage over President Vladimir Putin's decision to send troops into Ukraine in February last year.
Nintendo's rival Sony suspended software and hardware shipments to Russia and operations of the PlayStation Store there in March 2022. "Sony Interactive Entertainment (SIE) joins the global community in calling for peace in Ukraine," the company tweeted.
It suspends all the deliveries to Russia, operations of the official online store and the release of Gran Turismo 7 simulator for the Russian market, Sony added. The decision was made in view of disruptions of the chain of supplies and payment problems because of sanctions introduced against Russia after the start of the military operation in Ukraine.
Nintendo is a Japanese multinational video game company headquartered in Kyoto. It's central focus is the research, development, production, and distribution of entertainment products – primarily video game software and hardware and card games.
Like many other electronics companies, Nintendo offers a recycling program for customers to mail in unused products. As of 2022, Nintendo has sold more than 5.4 billion video games and over 800 million hardware units.
During the peak of Nintendo's success in the video game industry in the 1990s, its name was ubiquitously used to refer to any video game console, regardless of the manufacturer. It is one of the wealthiest and most valuable companies in the Japanese market, with business affiliates in the United States and Europe. It was founded in 1889 as Nintendo Karuta.