New Accord to Improve Health and Vaccine Equity for 1.2 Billion People in Lower-Income Countries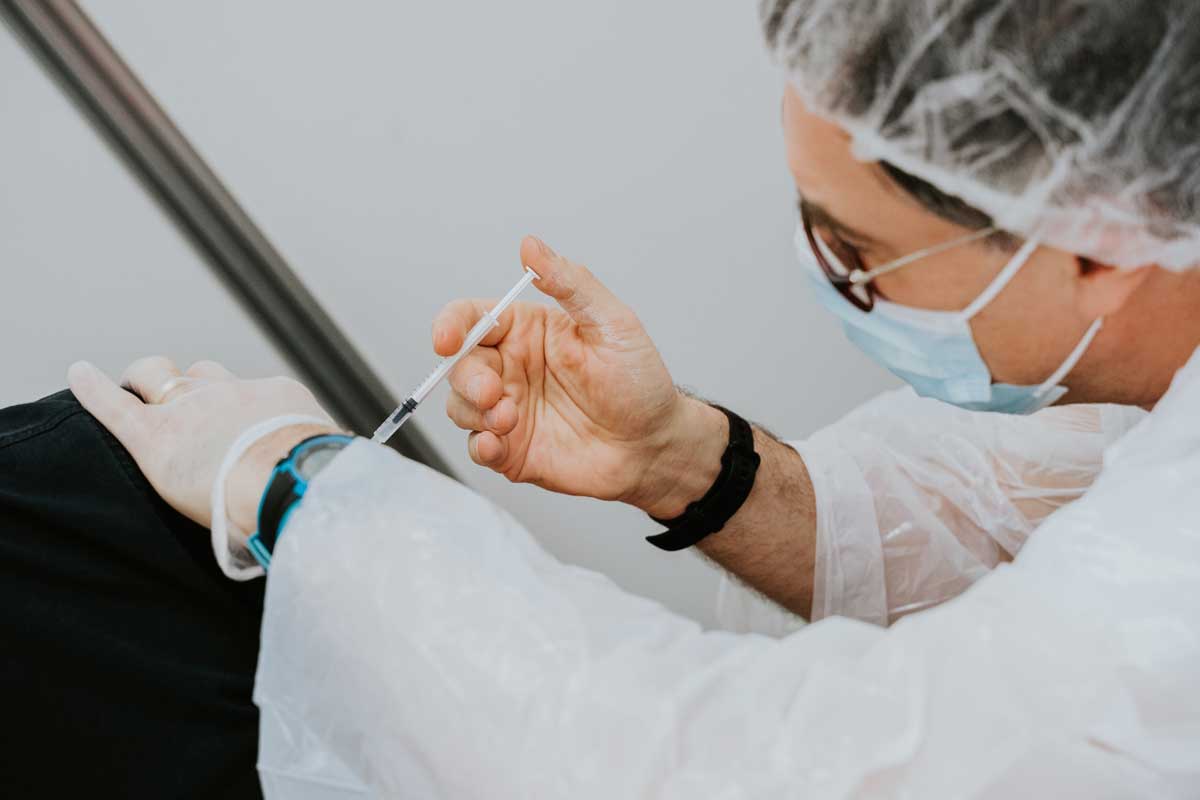 A groundbreaking initiative launched today at the World Economic Forum Annual Meeting in Davos 2022 aims to greatly reduce the health inequities that exist between many lower-income countries and the rest of the world.
An Accord for a Healthier World is led by Pfizer. The pharmaceutical company will offer all its patent-protected medicines and vaccines, including the COVID jab, that are available in the United States and the European Union on a not-for-profit basis to 1.2 billion people in 45 lower-income countries.
"As we learned in the global COVID-19 vaccine rollout, supply is only the first step to helping patients. We will work closely with global health leaders to make improvements in diagnosis, education, infrastructure, storage and more. Only when all the obstacles are overcome can we end healthcare inequities and deliver for all patients," said Albert Bourla, Chairman and CEO of Pfizer.
Pfizer will work with healthcare officials in Rwanda, Ghana, Malawi, Senegal and Uganda to identify early insights and opportunities to ensure all medicines and vaccines can reach those in need. This will include expertise to support diagnosis, healthcare professional education and training along with supply chain management and other infrastructure enhancements. Learnings from these five countries will be applied to support a rollout to 40 more countries.
"This is how all global problems should be tackled," said Lazarus Chakwera, President of Malawi. "The great thing about this accord is that it helps low-income countries without violating their dignity and agency as people, for it is a true partnership that involves both Pfizer and countries like Malawi sharing the burden of costs and tasks in the production and delivery of supplies that will save millions of lives."
The collaboration seeks to identify quick and efficient regulatory pathways and procurement processes to reduce the longer amount of time it can take to make new medicines and vaccines available in these countries. Pfizer has committed to provide 23 medicines and vaccines that treat infectious diseases, certain cancers and rare and inflammatory diseases. It also plans to add future medicines and vaccines on a not-for-profit basis.
The accord, with funding from the Bill & Melinda Gates Foundation, is advancing work on the development of vaccine candidates for the prevention of Group B Streptococcus, a leading cause of stillbirth and newborn mortality in low-income countries. They are also discussing opportunities to support respiratory syncytial virus vaccine development, another maternal vaccine.
"Everyone, no matter where they live, should have the same access to innovative, life-saving drugs and vaccines," said Bill Gates, Co-Chair of the Bill & Melinda Gates Foundation. "[The accord] could help millions more people in low-income countries get the tools they need to live a healthy life. Pfizer is setting an example for other companies to follow."
Paul Kagame, President of Rwanda, described the accord as an important step towards sustainable health security for countries at every income level. "Rapid and affordable access to the most advanced medicines and vaccines is the cornerstone of global health equity," he said.
President Nana Addo Dankwa Akufo-Addo of Ghana, said true health equity needs strong cooperation between the public and private sectors. "We must continue to strive for quality healthcare for all people to live longer, stronger and healthier lives," he said.
Macky Sall, President of Senegal, said the accord works towards a better world. "Senegal proudly supports the launch of An Accord for a Healthier World to improve health equity and outcomes for the people of our country and across the world," he said.
Yoweri Museveni, President of Uganda, said it is important that partners find new ways to address challenges in access to medicines. "It is the time to close the health equity gap," he said.
Reported Monkeypox Cases: 39 Countries Globally and Eight African Countries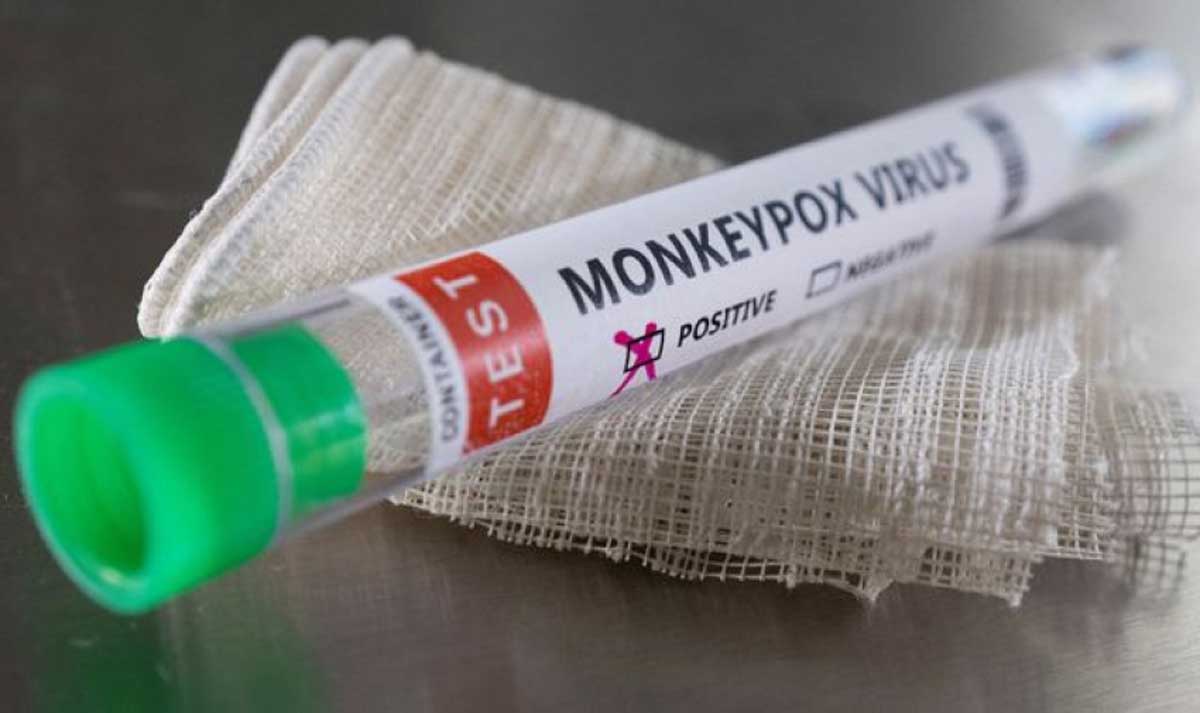 By mid-June, eight African countries have confirmed monkeypox cases, along side several external countries including the United States and a number of European countries. Our monitoring results show that Benin, Cameroon, Central African Republic (CAR), Democratic Republic of the Congo (DRC), Ghana and Morocco and the Republic of the Congo and Nigeria.
According to the World Health Organization (WHO) Regional Director for Africa, Matshidiso Moeti, with nearly 1,900 confirmed monkeypox cases in 39 countries across the globe, eight African countries have reported cases.
There have been 36 confirmed cases in Nigeria, 10 in the Democratic Republic of the Congo (DRC), eight in the Central African Republic, three each in Benin and Cameroon, and two in the Republic of the Congo, Health Director Moeti specified, and added that Ghana and Morocco, which have not previously recorded cases of monkeypox, now have five and one confirmed cases, respectively.
Moeti further informed that Ethiopia, Guinea, Liberia, Mozambique, Sierra Leone, Sudan and Uganda – all countries with no previous incidence – have also reported suspected cases this June. As Africa is facing an unusual situation, Africa should "be adequately prepared" and have fair access to both vaccines and treatment, noted Moeti, warning of the potential repeat of the inequities Africa experienced in respect of the COVID-19 response.
Speaking of the vaccination against monkeypox, Moeti explained that though the WHO doesn't recommend mass vaccination at this stage, Africa needs to be ready should the need arise. In the next few weeks, WHO's Emergency Committee has to advise on whether the current spread of monkeypox in non-endemic countries constitutes an international public health emergency.
In our previous report in May, Federal Republic of Nigeria, the most populated West African nation, has come under global spotlight, allegedly as the place of origin of monkeypox virus, which was detected in several European countries in April-May.
During these months, at least, 39 countries have reported monkeypox cases, including Spain, Portugal, the United Kingdom, Belgium, Italy, France, Germany, Sweden, Canada, the United States, and Australia.
The first monkeypox cases were reported in Spain and Portugal. According to the Spanish daily, El Pais, the virus began to circulate around Madrid back in April. By now, seven cases have been confirmed and some 30 more patients are suspected of having the disease. Five cases have been confirmed in neighboring Portugal.
Quite recently, WHO Director-General Tedros Adhanom Ghebreyesus, in a briefing on the matter, said the virus is no longer behaving as it did in the past and therefore should be renamed. Some health experts explained that it is necessary to find a new name for the viral disease informally known as monkeypox due to the fact that it shows "discriminatory and stigmatizing" among the global population.
The Geneva-based UN health agency is due to hold an emergency meeting on June 23 to determine whether to classify the global monkeypox outbreak as a public health emergency of international concern – the highest alarm the UN agency can sound.
Monkeypox is an infectious disease that is usually mild, and is endemic in parts of West and Central Africa. It is spread by close contact, so it can be relatively easily contained through measures such as self-isolation and hygiene.
Health reports further indicated it is a rare viral disease mainly transmitted to humans by contact with infected wild animals (rodents or primates). The human-to-human transmission is limited as it requires close contact. Symptoms include fever, headache, muscle pain, backache, swelling in the lymph nodes, chills and exhaustion. It may be followed by a rash on the face and body.
Hanging out with bats to discover the secrets of their biology
by Emanuela Barbiroglio
By turns admired and reviled, bats are one of the most mysterious mammals alive. Their nocturnal habits and unique adaptations mean that bats' biology still holds many secrets. It is possible that bats may hold the key to understanding diabetes.
When the pandemic started in 2020 and speculation began that a notorious zoonotic "spillover" appeared to have triggered it all, one specific animal was identified almost immediately as a threat to humans – the bat. People feared and, in some cases, even killed them in a futile attempt to stop the virus from spreading.
Then, the perception of nature's only flying mammal reversed again and scientists' understanding of ecosystems moved forward precisely as a consequence of covid-19.
'The pandemic highlighted the importance of better understanding bat species as well as their habitats,' said Elise Sivault, 'And, more generally, of avoiding any kind of process which brings wildlife into closer contact with humans.' She has been catching bats in Papua New Guinea for the BABE project led by Dr Katerina Sam, from the Biology Centre of Czech Academy of Sciences.
The BABE project analyses how bats and other predators help keep the world green. And with over 1 450 species and making up 20% of the mammals on our planet, bats constitute one of the most diverse and geographically dispersed species. As such, they play a valuable role in the global ecosystem by pollinating crops and maintaining plant diversity.
'They are also one of the most misunderstood mammals, due to their cryptic and nocturnal life-style,' added Sivault.

While they are widely accepted as arthropod (insects, spiders and other invertebrates) predators, bats are often absent from insect studies compared to birds. 'We don't know much about their impact on arthropod populations nor on their indirect consequences on plants,' said Sivault.
What we do know is that bats are great at gobbling up insects and other arthropods. Sivault and her team look at what and how much the individual species eat. For now, findings have indicated the difference in the strength of arthropod control by bats along different latitudes.
'In Europe, most of the bat species have legal protection but elsewhere, many don't,' said Sivault. 'Much more needs to be done to understand their needs, habitats and behaviours in order to find an effective way to protect them.'
Sweet nectar
Not many people know it but, bats are helping us to study and prevent human diseases such as diabetes. Some species of the winged mammalian possess genes that allow them to survive on a super-sweet diet of nectar. What this teaches us about diabetes in humans is part of the research being conducted by the Chiroglu project.
As fruit bats subsist on either fruits or nectar, the researchers sequenced over 1 000 genes in a wide range of fruit bat species. They identified a suite of molecular adaptations in genes involved in carbohydrate metabolism. To analyse the gene sequences of over 100 fruit bat species, they used a technique called 'sequence capture'.
The findings show that several distantly related fruit bat species, having independently evolved to feed on nectar, have undergone identical molecular adaptations in the genes responsible for their sugar metabolism. This indicates that evolution appears to have followed the same path more than once to solve a particular problem.
'Our research is curiosity-driven, but it has potentially important implications for humans,' said Stephen Rossiter, professor of Molecular Ecology and Evolution at Queen Mary University of London. 'We, like lab animals, develop diabetes if we live on sugar rich diets. Nectar-feeding bats appear to have evolved unique changes in the metabolic enzymes that might allow them to avoid diabetes and other metabolic diseases.'
Tough life
On the other hand, a bat's life is not an easy one. They are put at risk by human encroachment and hunting, climate change and habitat loss. Some bat species in North America are also being impacted by white-nose syndrome (WNS), a disease caused by a fungal pathogen that infects bats during their hibernation. Researchers from the EVOL-WNS project are trying to understand why the WNS pathogen is not lethal to European bats but kills their American counterparts.
Back in 2015, Thomas Lilley, then a Marie Skłodowska–Curie Actions (MSCA) fellow at the University of Liverpool, discovered that the fungus causing the disease originated from Europe, where bats were actually being infected but not dying. 'This meant they must have evolved resistance or tolerance at some point in their history,' said Lilley.
He was keen to see if this process towards tolerance had already begun in North America after 10 years of exposure to the fungus. This would be evidenced by looking at differences in the genomes of bats sampled before the arrival of the fungus and bats coexisting with it. Compared to the genomes of bats sampled prior to the arrival of the fungus, Lilley would have expected to see reduced genetic diversity in the bats sampled 10 years after. This would have indicated some sort of selection towards resistance or tolerance. However, he found no evidence for this, meaning that the populations of bats were using other mechanisms besides genetic immunity to survive infection.
'I thought I would find a signal for emerging selection in the bats in North America, because this is what should be happening in theory,' said Lilley. 'But in reality, there are so many factors at play that it is difficult to pinpoint causality.' This discovery helped Lilley to view the ecosystem in a much more holistic fashion. 'Everything is connected and that is a super-interesting thought,' he said.
Lilley is now working on project at the Finnish Museum of Natural History (Luomus). He is researching how bats in Europe cope with fungal infection. To better protect bats, Lilley says that the first thing we need to do is to learn more about them. Work undertaken so far demonstrates that they are rather difficult to study. This means there are many aspects of their lifecycle even scientists know very little about.
'For instance, here in Finland, we don't really know where the bats hibernate during the winter,' said Lilley. 'And the winter is long here in the North, so not knowing where these protected species reside for most of the year is a huge problem for conservation.'
To successfully protect bats also means getting the public on board. Bats often reside in and breed in buildings during the summer, so they are often seen as pests although in fact they keep the mosquitoes at bay in the surroundings. 'It is important to make sure the public understands that coexistence, and more importantly, even cohabitation is possible with bats and facilitates the protection of these animals,' said Lilley.
Research in this article was funded via the EU's European Research Council and the Marie Skłodowska-Curie Actions (MSCA). This article was originally published in Horizon, the EU Research and Innovation Magazine. 
Make mental health support part of climate action plans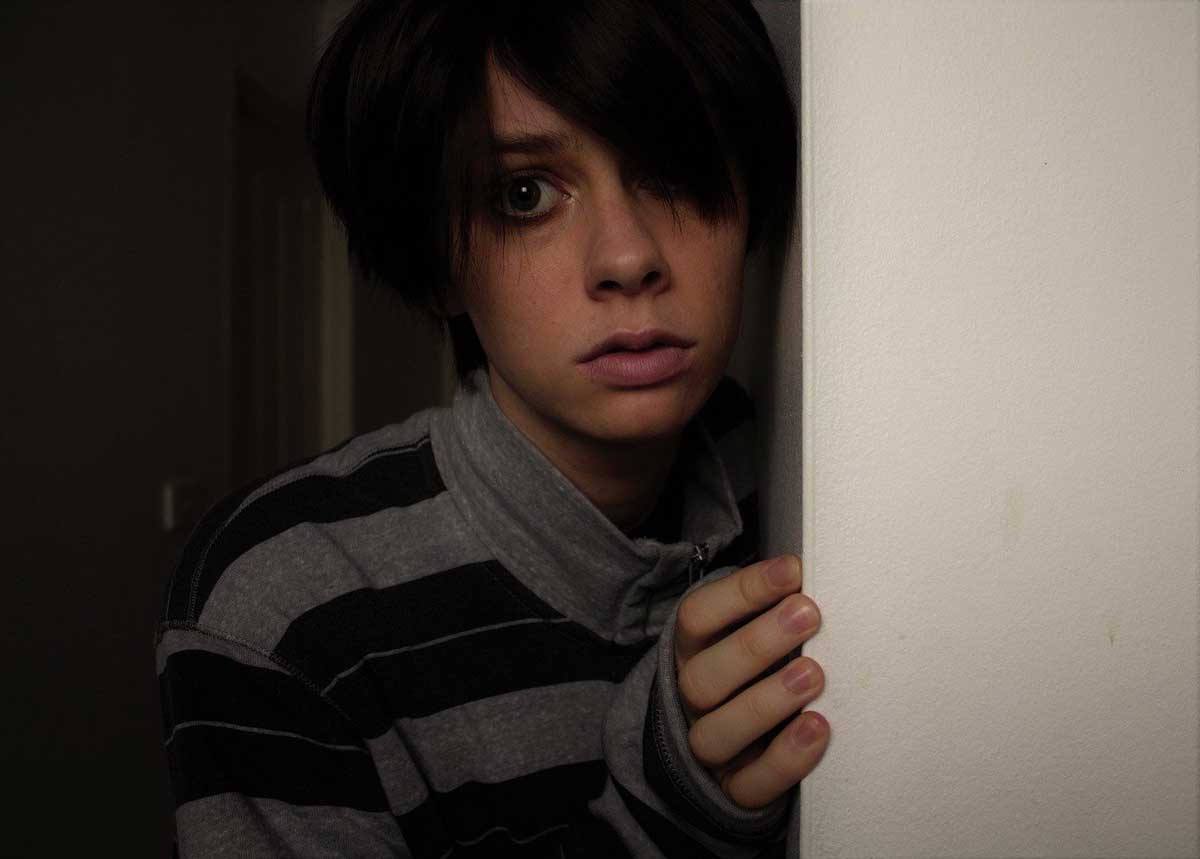 Mental health support must be included in national responses to climate change, the World Health Organization (WHO) said in a new policy brief, launched on Friday at the Stockholm+50 environmental summit.
Climate change poses serious risks to people's mental health and well-being, the agency said, which concurs with a report published in February by the Intergovernmental Panel on Climate Change (IPCC), the UN body that provides governments with scientific information to inform their climate policies.
The IPCC study revealed that rapidly increasing climate change is a rising threat to mental health and psychosocial well-being, from emotional distress to anxiety, depression, grief, and suicidal behaviour.
Step up support
"The impacts of climate change are increasingly part of our daily lives, and there is very little dedicated mental health support available for people and communities dealing with climate-related hazards and long-term risk," said Dr. Maria Neira, Director of WHO's Department of Environment, Climate Change and Health.
The mental health impacts of climate change are unequally distributed, with certain groups disproportionately affected depending on factors such as socioeconomic status, gender and age, according to the brief.
However, WHO said it was clear that climate change affects many of the social determinants that already are leading to massive mental health burdens globally. Out of 95 countries surveyed last year, only nine have included mental health and psychosocial support in their national health and climate change plans.  
Protecting people at risk
"The impact of climate change is compounding the already extremely challenging situation for mental health and mental health services globally. There are nearly one billion people living with mental health conditions, yet in low and middle-income countries, three out four do not have access to needed services," said Dévora Kestel, Director of WHO's Department of Mental Health and Substance Abuse.
"By ramping up mental health and psychosocial support within disaster risk reduction and climate action, countries can do more to help protect those most at risk," she added.
The policy brief recommends five important approaches for governments to address the mental health impacts of climate change, as well as examples of countries that are already making headway on the issue.
Prioritizing mental health
WHO called for governments to integrate climate considerations with mental health programmes, merge mental health support with climate action, and build upon their global commitments.
Authorities should also develop community-based approaches to reduce vulnerabilities, and close the large funding gap that currently exists for mental health and psychosocial support.
"WHO's Member States have made it very clear mental health is a priority for them. We are working closely with countries to protect people's physical and mental health from climate threats," said Dr. Diarmid Campbell-Lendrum, the WHO climate lead, and an IPCC lead author. 
Leading the way
Among the pioneering countries cited in the report is The Philippines, which rebuilt and improved its mental health services after Typhoon Haiyan in 2013, reportedly one of the strongest tropical cyclones ever recorded.
India has also scaled up disaster risk reduction while at the same time preparing cities to respond to climate risks and address mental health and psychosocial needs.
The WHO policy brief was issued on the final day of the Stockholm summit, which commemorates the 50th anniversary of the UN Conference on the Human Environment, the first world conference to make the environment a major issue.
In his address to the opening on Thursday, UN Secretary-General António Guterres called on all nations to do more to protect the basic human right to a clean, healthy environment for everyone.