Blind cave creatures light the way with DNA
In watery underground caverns, there are creatures that live in an eternal midnight. Over the course of generations, these animals have adapted to their isolated and unique environments, and scientists believe their pasty skin and blind eyes may hold secrets to evolution –– and to genetic adaptations that could cast light on longevity, surviving starvation, and eye diseases in humans.
'These caves are isolated worlds,' said Professor Peter Trontelj, a zoologist at the University of Ljubljana in Slovenia. 'If you go a couple of metres (below the surface), you enter a new world with totally different ecological conditions.'
Certain animals are able to adapt to these dark habitats where no plants grow, and lightless caves, like those found in Slovenia, are natural laboratories of evolutionary biology.
Trontelj heads up the GENEVOLCAV project, which is investigating the European olm. These rare cave salamanders resemble small ghostly swimming snakes with four spindly legs and a crocodile's snout. Long ago, ancestors of the olm lived above ground, but once in these caves, they underwent dramatic physical changes to cope with their new environment. The olm is not the only creature able to evolve in this way.
Historically, evolutionary biologists thought that if we were to go back in time and replay the timeline of evolution, we could just as likely take different evolutionary paths and the world and creatures in it would look completely different. But caves show us that this is not the case. Animals' adaptations to light- and nutrient-poor environments, like underground caves, are 'usually quite predictable', said Trontelj. 'We now know that every time it will go the same way.'
Trontelj and his colleagues have shown that this is true within European olms, which are found in central and South-Eastern Europe. GENEVOLCAV has overturned our understanding of these rare cave salamanders. Instead of just one species, as was previously thought, they have discovered nine potentially different species of olm, each of which evolved similar characteristics independently in the eternal watery dark.
While all have the same bleached skin, sightless eyes, and elongated snouts, these species descended from different individual ancestors which found their ways into these midnight caves. 'Everything happened independently, but in a more or less parallel way,' said Trontelj.
DNA diving
The project aims to assemble the olm genome, which is about 16 times larger than the human genome, and identify the genetic changes that have allowed olms to adapt to their unique environments.
'The (physical) changes are the same or very similar, but the question is: 'Are they caused by the same genes (and) are they the same mutations?" Trontelj asked. To answer these questions, he and colleagues cave dive into the dark recesses underground, sometimes descending into pits 400 metres deep, to measure olms and swab their skins to collect DNA. They will need hundreds of samples to investigate these questions, which could have important implications for human medicine.
'There are several traits of (olms) that are interesting from a wider perspective,' said Trontelj. These milky amphibians can live for more than hundreds of years, 10 times longer than their surface-based ancestors, and are able to survive years of starvation. In the dark, olms also lose their colour and go blind. 'It's already known that this ​​pigment loss and eye degeneration in cave fishes can be caused by several different genes, some of which are linked,' he said. Scientists have also linked this group of genes to 'some pathological states in human eye degeneration and albinism'
'Understanding these mechanisms that happen in a predictable way might also help our understanding of some degenerative diseases in humans,' he said.
But olms, which are now only able to survive in these niche habitats, are vulnerable. 'These caves and subterranean waters are quite endangered, and sometimes even very threatened by pollution,' said Trontelj. 'If we don't describe the new species, if they don't have names, they will not receive the conservation attention that a fully-fledged species might.'
The same holds true for the worms, crustaceans and sometimes even fish that inhabit the dark recesses of the Earth.
Underground database
Alejandro Martínez, lead on the ANCAVE project, is working to create a database of such creatures. His database, which already has more than 330 000 entries, draws on all references to underground cave fauna published in scientific literature in every written language.
It is called the "Stygofauna Mundi" database, in reference to a book by naturalist Lazare Botosaneanu, who pioneered the study of these subterranean creatures. 'We are working on making all of this information publicly available,' Martínez said.
Of that database, about 10% of entries are animals that particularly interest Martínez: those that live in coastal aquifers, also known as anchialine environments. What makes these underground caverns special is that their water is salty, fed through underground cracks and fissures by the nearby ocean, with a mix of freshwater seeping in from above. These environments are found all over the world, including in the Canary Islands where Martínez grew up.
And the animals in them are unique. 'Many of those animals are exclusive to this type of habitat, they are not found elsewhere,' said Martínez. They look "weird" and somehow "primitive", he said. 'They resemble things that we know from the fossil record, but which are now extinct.'
Others share ancestors with animals in the ocean, but their seclusion in the caverns mean they cannot interbreed, and this allows scientists to compare cave-dwellers with their kin in the sunshine.
'(Some) are similar to other animals found in the deep ocean nowadays,' he said. 'They are genetically close to each other, but morphologically (physically), they are very different… By comparing these types of species across the world, we can try to better understand how animals change shape to adapt to a new environment.'
He has added species to the database himself, and as part of the ANCAVE project has sampled about 50 caves in the Mediterranean, the Caribbean, and several Atlantic oceanic archipelagos. In these caverns, he gauged the relative abundance of animals within them, captured some and then described them morphologically and genetically.
Midnight caves
However, the database is just the first step. 'We can see the generalities that happen across all these lineages,' he explained. 'We can get rid of these confounding effects of phylogeny (how a species or group evolves) and understand morphological change.'
By documenting the breadth of biodiversity in the midnight caves underground, scientists can illuminate the nature of evolution and how animals change.
But Martinez also recognises that the database and research into the subterranean world will only raise more questions. In fact, that is why he keeps returning to these dark watery caverns.
The research in this article was funded by the EU. This article was originally published in Horizon, the EU Research and Innovation Magazine. 
Easier, early cervical cancer testing to save lives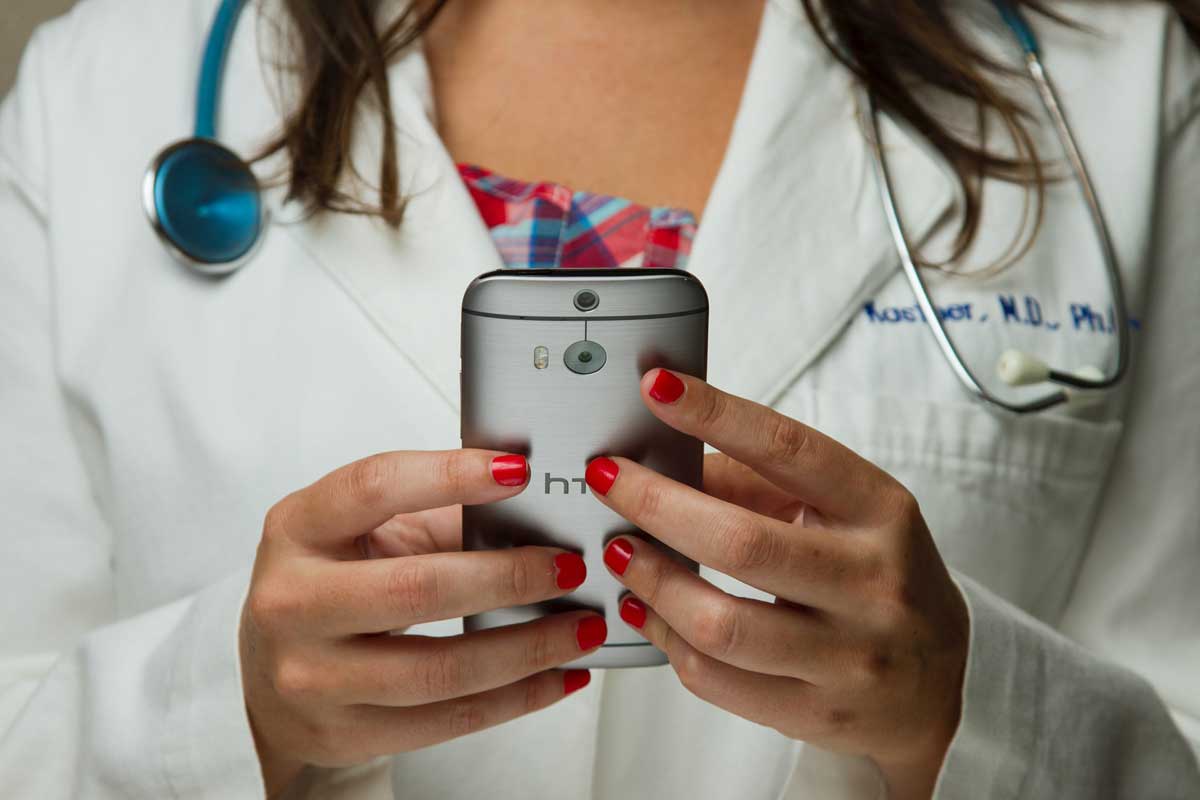 by Alex Whiting
Prevention and the HPV vaccine is helping to reduce the numbers of women dying with cervical cancer but new portable screening kits and new types of lab tests will improve diagnosis and earlier treatment of the disease.
New advances in screening for cervical cancer – the fourth most common cancer among women – have the potential to save many women's lives, their developers say.
While outcomes for women with cervical cancer have improved overall in recent years, the death toll from the disease is still too high. Despite the fact that cervical cancer is highly treatable if diagnosed early enough, more than 340 000 women died of the disease in 2020.
The majority of deaths occur in low- and middle-income countries where women often have limited access to screening services, according to the World Health Organizaton.
Even when women do get tested, there can be a delay of several months before they get the result and, if they test positive, another delay before they receive treatment.
'If you have already an advanced stage of the cancer, these months can be the difference between life or death,' says Olivier Degomme, coordinator of a project called ELEVATE, which is developing a portable screening kit to take to deprived areas.
'We really want to reduce this interval of months to an interval of ideally 24 hours,' he says.
Mobile kit
ELEVATE's mobile kit is designed for use in communities with limited access to medical care. Health workers would explain the importance of getting screened, then offer the test and be able to give women the results within a day.
The kit requires little training to use. Women collect a sample themselves, which the health workers run through the battery-powered analysis unit. The unit uses a DNA test to check for the presence of high-risk human papillomavirus (HPV) infections, which can lead to cervical cancer. Results are returned within minutes.
The researchers aim to begin using the toolkit in mountain villages and deprived urban areas in Ecuador and Brazil. They also want to use it with hard-to-reach women in Belgium and Portugal.
Initially, the researchers focused on migrant and other marginalised communities which have difficulty accessing medical care or which may not know about the importance of being screened.
Too busy
But they also found that highly educated career women were not going for screening because they were too busy. So, as well as taking the testing kit to deprived communities, it could also be useful in busy offices, for example.
'At the global level, the gains will be much higher with focusing on hard-to-reach women in poorer communities. But a nice side-effect (of the project) is that we could also use this in groups of highly educated women,' says Prof. Degomme, who is associate professor at the faculty of medicine and health sciences at Ghent University, Belgium.
Screening programmes vary between countries. Some invite all women of eligible age to get tested. Some offer opportunistic screening where a patient is told about and offered screening when she visits a clinic. Some countries do not screen at all.
The WHO has set 2030 targets to reduce cervical cancer rates worldwide. One of these is for 70% of women to be screened with a high-performance test by 35, and again by 45 years of age.
Prof Degomme hopes ELEVATE's portable kit will help countries meet the WHO target. It still has to be tested in the field, and assessed for its acceptability, feasibility and cost-effectiveness for low-income countries.
'The important thing is to make sure that it will reach women who could not otherwise be reached. And we can actually save lives, hopefully many lives', he said.
Ramen analysis
The HPV virus has more than 100 different strains, 14 of which are considered high risk for cervical cancer. Increasingly, countries with screening programmes test for high-risk HPV infections.
Researchers have recently designed a test that can distinguish between an infection that will resolve itself and one which will become chronic and possibly lead to cancer.
They use Raman spectroscopy to check for changes in the molecular make-up of cervical cells taken during a smear test.
Ramen spectroscopy is a scanning technique for identifying the chemical composition of materials by measuring their vibrational response to laser light. The research involves shining a light on the cells to make their molecules vibrate.
The resulting vibration 'fingerprint' gives an indication of whether the cell content has been changed by the virus.
Cell specialist
Currently, if someone tests positive for a high-risk HPV infection, their cervical cells are checked through a microscope. These checks are done by a specialist in cells, called a cytologist.
The cell may look fine down the microscope, but Raman spectroscopy may pick up changes on a molecular level which are invisible to the human eye, according to Prof Fiona Lyng, coordinator of a project called ARC-HPV.
The project, which ended in 2018, concluded that Raman spectroscopy could be used to test for infections that could lead to cancer. Its findings have now been patented.
Since 2018, researchers have tested the method on larger samples and found it was at least 91% accurate in differentiating between cells of concern and those which are likely to recover from infection.
The next step will be to test the accuracy of Raman spectroscopy in an entire population being screened.
Vaccination success
Another important form of prevention is vaccination. Available vaccines are highly effective, but they do not protect against all forms of high-risk HPV.
'The vaccine will really reduce cervical pre-cancers and cancers, which is brilliant.' But its success raises an issue for screening programmes, said Prof Lyng, who is head of the Radiation and Environmental Science Centre at the Technological University Dublin.
With fewer cases of pre-cancer and cancer cells presenting in the population, cytologists will not be so used to encountering these abnormalities, meaning their ability to spot them might decline. 'That's why people are interested in developing new methods (like Raman spectroscopy) which are more objective,' said Prof Lyng.
There are 'horrific stories of young women dying from this disease. That shouldn't happen because it's so treatable – if it's detected at that early stage of pre-cancer,' said Prof Lyng.
Results so far indicate that Raman spectroscopy is more accurate than cytology.
'All tests have false positives and false negatives, and Raman is not 100% accurate either. But it does have a higher sensitivity than cytology, so we think it would improve outcomes for women by detecting cancers, or pre-cancers, earlier,' said Prof Lyng.
The research in this article was funded by the EU. This article was originally published in Horizon, the EU Research and Innovation Magazine. 
Lost for words – the devastation caused by aphasia
by Vittoria D'Alessio
Aphasia is a devastating diagnosis that affects your ability to speak or understand language. It's a little-known condition that effects 300 000 Europeans every year and recently made headlines when actor Bruce Willis announced he was diagnosed with it.
Aphasia is a language disorder that is caused by a brain damage to the part of the brain that controls language. It often arises as a result of a stroke, brain tumour or a neurodegenerative disease, such as Alzheimer's.
The Hollywood actor and star of Die Hard, Bruce Willis recently announced his retirement following a diagnosis of aphasia. The condition affects a person's ability to speak or understand coherently.
Many had never heard of aphasia before learning this sad news, which is perhaps surprising given there are 300 000 new cases in the EU every year.
Devastating diagnosis
'People tend to focus on the underlying causes,' said Dr Nicoletta Biondo, a psycholinguist at the University of California, Berkeley, 'But not being able to communicate can be devastating – you wake up one day to find you've lost part of your capacity to speak or understand.'
She added, 'Aphasia is really unexplored territory, but we're starting to see more research in this area. We hope this will give us a better understanding of how the language system works and provide scientific bases for therapies that can give people a better quality of life.'
Damage to any part of the brain that facilitates language can result in aphasia. The nature of the symptoms is determined by the location and size of the injury.
Some people with aphasia may simply not remember the word for 'orange'. Others may be able to write 'orange' but not read it back. Others may say 'apple' instead of 'orange' and insist they are right. There are those who may attempt to say 'orange' but the sound they produce bears no resemblance to the word. A further subset is unable to repeat 'orange' after it's said to them. And yet another group simply doesn't understand the meaning of 'orange'.
Sub-types
'With better diagnostic tools, we'll be able to determine which sub-type of aphasia a person is suffering from, and clinicians will be able to direct patients to the correct therapy without wasting time', said Dr Seçkin Arslan, a neurolinguist leading the EU-funded research project ProResA, which aims to better understand the connection between pronoun usage and aphasia. 'Currently there is no way to stop aphasia but there are therapies to maintain language abilities for longer.'
Primary progressive aphasia (PPA) is a relatively rare form of the condition, though the prevalence is rising in an ageing society. Generally, it is brought on by a stroke or progressive brain degeneration (for instance in those with dementia).
People with PPA often show an unusual use of pronouns (words like you, she and it) instead of saying the name of a person or object, they opt for the generic pronoun.
'Pronoun processing can be difficult because it requires a well-functioning memory. After hearing a noun or name, you must reactivate the memory trace of the thing or person you're talking about,' said Dr Arslan, adding, 'It's not that pronouns are the most important aspects of grammar, but they are a small detail that can be used to test how disease or a stroke have impacted general language abilities.'
The ProResA team aim to better understand the 'markers' of aphasia and to develop tools that precipitate a diagnosis of aphasia. They will predict who will develop aphasia even before there are obvious signs of the condition and enable degenerative brain disorders, like Alzheimer's, to be identified earlier.
Currently, standard international tests to diagnose and grade aphasia are only available in English, making it impossible to compare the severity of the condition across all countries.
To date, the EU-funded Collaborations of Aphasia Trialists and their many international collaborators have adapted standard aphasia assessment tools into 15 languages.
Eye-tracking
For the first time, data are being collected using eye-tracking technology – a tool that has already proven useful in dementia diagnosis. Typically, people who go on to develop Alzheimer's disease show signs of eye movement impairment before any cognitive symptoms appear.
Participants participate in a "visual world paradigm", listening to a series of sentences while looking at pictures on a computer screen. When there's a match between spoken word and image, the participant clicks a mouse.
An infrared camera shoots a beam at the subject's eyes, which allows the flickering eye movement to be tracked. The camera records where a person looks at the screen and for how long. The accuracy of each "fixation", the time taken to analyse an image, and the speed of the mouse click are recorded.
'If we can eventually develop a database of people with PPA by tracking their eye movement while they are processing language, we will have a predictive tool for people with milder dementia who will go on to develop aphasia', said Dr Arslan.
Brain damage
A separate strand of ProResA focuses on using magnetic resonance imaging (MRI) to identify those areas of the brain that are not functioning properly. They will create a detailed map of brain damage and its correlation with specific types of language impairment.
T.I.M.E is another European project using MRI. Dr Biondo, who leads the project, is focused on identifying the brain areas and networks that cause time impairment.
Some people with aphasia speak 'telegraphically', using phrases without verbs that give no sense of time. 'We say a lot with a verb – it's the core of a sentence and conveys important time-related information, said Dr Biondo. But when someone says "I breakfast", we don't know if this thing happened in the past, will happen in the future or is happening now.'
Very little is known about why this happens, though some believe the problem is not purely linguistic but relates to difficulty conceptualising an event that isn't happening now.
Simple tasks
Dr Biondo will be setting patients simple tasks (like putting a series of photos of celebrities in age order) and correlating the results with brain scans that highlight the precise location of a lesion.
'Once we have a better understanding of what is really going on, we can try to help people in a more meaningful way – for instance, we can work on practical ways to train the brain to recover or regain whatever loss there has been.'
The research in this article was funded by the EU. This article was originally published in Horizon, the EU Research and Innovation Magazine. 
Why Students Should Have Sports Pauses Between Lectures
Including physical activities and exercise in your day can provide some great benefits. As a student, you may have a busy schedule that can make it difficult to engage in healthy habits. However, playing sports between lectures or being involved in a college team on campus has many benefits. Unfortunately, some students report that walking is their daily exercise. While this does help keep the body moving, it is not enough to meet today's standards.
Here, we look at how a student, and even teachers, can benefit from playing sports between their lectures and classes. Whether it is done on campus or at a gym with peers, including fitness exercise is one of the ways to ensure your body and brain remain healthy.
Aerobic Exercise for Brain Health
As a college student, it can be hard finding the time to include sports in a schedule. However, playing sports and adding exercise are essential for brain function. While trying to juggle attending classes, completing coursework, and writing essays, students may need to find some extra help. With essay writing services, one can get assistance with essays, research papers, homework, and more. Students can free up some time and still maintain their grades. Asking for help does not mean failure. It can be a great way for any struggling student to learn how to spell for good grades, meet strict deadlines, and more.
During that extra time, getting involved in sports between classes or lectures can be very beneficial. This can positively affect a protein called BDNF, which promotes the growth of nerve cells. Types of aerobic exercise will also help with heart health and can enhance your mindset. It will improve alertness and attention, allowing students to learn and retain information easier. This can help those that struggle with writing essays or a research paper. Adding exercise or playing low-impact sports could boost motivation so that students can complete their next assigned essay on their own.
Help with Stress and Anxiety
Stress is something that every student will deal with. They have to complete courses, write essays, and even rewrite papers based on teacher comments on students' writing. This all takes up time and can lead to great levels of stress. There have been studies conducted on how engaging in sports activities can reduce these things. By taking a time-out period during the day to exercise, daily stressors can be reduced. During this time, engaging in a low-intensity workout can effectively reduce anxiety and stress.
Aerobic exercise will help one rebuild confidence and alleviate some anxiety. When exercising, there will be reduced muscle tension, and it teaches one to look for different situations that provoke stress or anxiety. Many students stress or have anxiety over their grades. If you have a student contract for grades in college, there is an agreement between you and the professor on grading papers a bit differently. Even though you may have this contract, stress will always be a factor when completing assignments. Taking some time to play sports on campus between classes or study sessions can help with this.
Improves Sleep
Whether you are a student tackling courses or a teacher grading college papers, getting a good night's sleep is essential. Having some type of physical routine and exercising will help to improve sleep quality. Those who play sports will also be able to fall asleep faster. While sleeping, the brain is always working and retaining information from studying. Not getting enough sleep can lead to decreased attention in class. By getting in a good 8 hours, higher brain functions will not be impaired, allowing you to be a better student and maintain good grades.
To get the most from exercise, try to schedule workouts, practices, or scrimmages in the morning or afternoon. If you exercise too close to when you go to sleep, your body temperature may be too high, resulting in the inability to fall asleep.
How to Incorporate Exercise
If you are one that does not regularly exercise but you want to start enjoying the benefits, there are some ways to easily add a routine to your schedule. Students have many things to worry about when attending a university. Staying healthy and having good brain function are usually not things that many think of. However, they are essential to your academic success. If you are ready to include exercise, here are some tips that can be useful:
· Save Money – Money is the main concern for any student, and not everyone can afford a gym membership. There are some free or inexpensive ways to have access to what is needed for a good workout. Buying or borrowing resistance bands, exercise balls, or jump ropes are just a few examples.
· Make a Schedule – Just like you have a schedule for classes and homework, having one for sports is also needed. This will allow you to set aside specific time slots for playing a game or getting in practice, making it a priority. Experts suggest performing exercise regimes in the morning, so there are no excuses for procrastination later in the day.
· Make Lifestyle Adjustments – Making small changes during the day can help achieve exercise goals. Choose to take the stairs instead of escalators, walk or bike around campus, and add a walk during study breaks instead of snacking or socializing.
· Join School Activities – There are many others who are looking to stay healthy and keep fit. Some schools have activities that include programs and classes. These are held on campus, so they provide easy access and allow for interaction with peers. Every college will have a wide array of sports that can be enjoyed. You can join teams representing your university or play some social games with others.
Conclusion
Academic performance is the main focus for college students, but it is not everything. Your general health should also be a concern. You will need to be mentally and physically healthy so you can benefit from those good grades that are being earned. There is no need to take part in rigorous training sessions or intense sporting activities. Simple activities can promote a healthy body and mind, and many activities can be found right on campus.