With leaders gathering at this year's World Economic Forum, it's time to prioritize the impact investments in education bring to businesses, economies and beyond.
As all eyes turn to this week's World Economic Forum in Davos, we call on world leaders and world-leading businesses to put education at the heart our global social and economic agenda.
Education is our investment in the future, our investment in sustainable economic growth and global security, our investment in the vast potential of our collective humanity.
To realize our goals of delivering equitable, quality education to every girl and boy on the planet – especially those caught in armed conflicts, forced displacement and other protracted crises – we must activate a global conscience and commitment, and create a value proposition that shows businesses, politicians and the general public just what an investment in quality education means for our world.
This means pre-schoolers can learn to read and write in safe environments. It means girls can become entrepreneurs and doctors – not child brides. It means boys can be teachers and lawyers – not soldiers.
It means refugee children and adolescents displaced by conflict, climate change and other crises in hot spots like Bangladesh, Colombia, the Sahel and Ukraine can go on to complete 12 years of education and become leaders of a peaceful and healthy society.
It means college and beyond, a smarter workforce, and greater socio-economic stability. It means an end to poverty and hunger, establishing gender-equality, and advancing human rights for all.
Unravelling the challenge
This is one of the most complex problems ever to face humanity. When Education Cannot Wait (ECW) – the UN's global fund for education in emergencies and protracted crises – was established in 2016, an estimated 75 million crisis-impacted children and youth did not have access to the safety, protection, hope and opportunity of a quality education. That number has risen to an estimated 200 million in recent years as we see a rise in conflicts, displacement, climate disasters and a deadly pandemic that has upended our progress to achieve the Sustainable Development Goals by 2030.
While a minority of people on the planet are enjoying all the comforts of modern life – and football teams sell for more than $5 billion – over 617 million children and adolescents worldwide cannot read or do basic math. That's more than the total population of ECW's three largest donors – Germany, the United Kingdom and the United States – combined.
Nevertheless, to date, less than 3% of government stimulus packages have been allocated to education, and in low- and lower-middle-income countries, the share is less than 1%. We can and must increase this government funding three-fold, following the example of the European Union, which announced in 2019 that it would increase education spending to 10% of humanitarian aid.
Government aid alone isn't enough
The private sector, businesses and philanthropic foundations like The LEGO Foundation, Dubai Cares, Verizon and Porticus are already activating significant investments into the space.
We need to bring in more funding from industries closely connected with education – like Google, CISCO and Microsoft – and from those which have a vested interest in ensuring global economic stability and resilience, like the Jacobs Foundation, Western Union and Hilton Foundations of this world.
As we embrace the spirit of Davos – "to demonstrate entrepreneurship in the global public interest while upholding the highest standards of governance" – it is clear that this is a global issue that won't just impact the rights and life trajectories of the world's most vulnerable children, it will impact the bottom line for businesses, disrupt global socio-economic stability, and affect us all if we don't act immediately with decisive action and collective humanity at the forefront.
Building together
Education Cannot Wait has already mobilized over US$1 billion over a few short years and reached approximately 5 million children, but it is simply not enough.
In the next three years, with the support of donors, the private sector, philanthropic foundations and individuals, we need to mobilize at least an additional $1.5 billion. This needs to happen with the leadership of the G7, the resources and know-how of the private sector partners featured at this year's World Economic Forum, and the enhanced commitments that will make headlines at this year's Transforming Education Summit, convened by the UN Secretary-General.
This will enable ECW and our strategic partners to respond immediately and effectively to the education needs of at least 10 million children and adolescents – including 6 million girls.
Think about the ROI. This works out to just $150 per child. If each of the world's Fortune 500 companies made just a US$15 million contribution, we could surpass our goals and reach 100,000 children per donation! That's 50 million more children with an education, 50 million more children breaking the hunger and poverty barriers, 50 million more opportunities to provide certainty in the face of very uncertain economic times.
Think about the future. If you could future-proof your business for the next 30 years with such a simple investment, wouldn't you do it? Investment in education is good for the bottom line. With increased security and economic opportunity in the Global South, we are opening new markets, increasing economic resilience and building a more prosperous world.
Think about the legacy. For every $1 spent on girls' education, we generate approximately $2.80 in return. Making sure girls finish secondary education could boost the GDP of developing countries by 10% over the next decade.
Think about scale. For every dollar raised, ECW and our strategic partners are leveraging about a dollar. This grows impact exponentially.
Think about our place in history. This is our moment to transform education for those left furthest behind. Please join us in ensuring every girl and boy – no matter who or where they are – has the opportunity to go school, to learn, to grow and to achieve their potentials not just for a day, but for a lifetime.
An Assessment on China's Inflation Trend and Outlook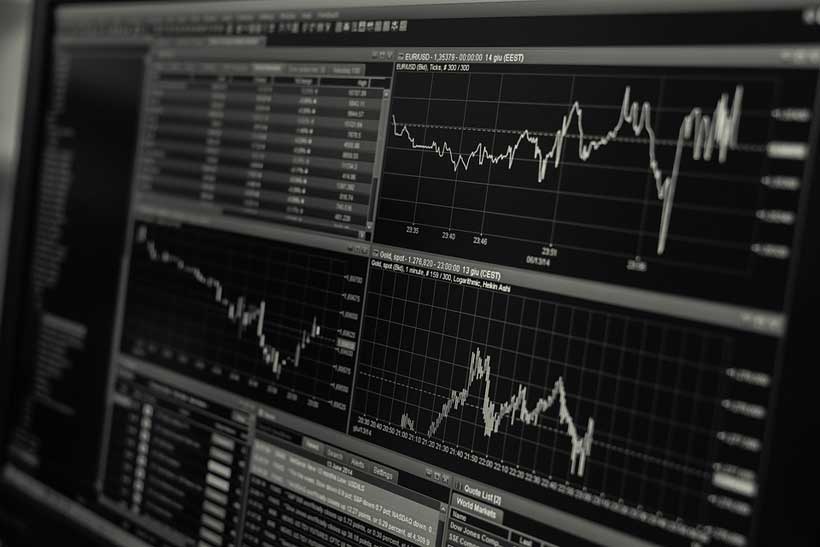 In the quarterly meeting of its monetary policy committee, the People's Bank of China (PBoC) repeatedly mentioned price stabilization in its policy statement. The trend of inflation in China is not only becoming a restrictive factor for monetary policy to support stable growth, but has also increasing impacted its economic recovery. This has also aroused worry in the market that with changes in the international situation, inflation will exceed the central bank's 3% policy target, which could trigger passive adjustments in the policy or even hyperinflation in extreme cases.
Despite the spike in global inflation levels, inflation in China has remained relatively stable in recent years without significant fluctuations. Yet, as the international situation changes, what will happen to inflation in China? Will there be a situation of high inflation as in developed countries? As this is not only related to the process of economic recovery in the second half of the year, but also to the direction of future macro policy adjustments, it has been an issue of concern for the country's policymakers.
When it comes to the issue of global inflation, researchers at ANBOUND have noted that high inflation in developed countries such as the United States and Europe may cause short-term outbreaks of aggregate demand under the post-pandemic monetary stimulus. In addition, there is also an imbalance in energy sources brought about by rising geopolitical risks. Factors like the restructuring of supply and demand during the pandemic and carbon reduction development policies have also brought long-term effects. Such circumstances would mean that economies with high dependence on energy and with heavy service industries have to face the threat of high inflation. Inflation in the United States was 8.6% in May, while the United Kingdom saw a record high of 9%, and the latest data showed that the inflation level in the eurozone reached 8.6% in June. There is the risk that the inflation problem is getting out of control, which forces major central banks in Europe and the United States to adopt tightening policies like raising interest rates and shrinking balance sheets to deal with the risks brought by inflation at the expense of economic slowdown or recession.
Price Changes in China and in the United States
Source: Eastmoney.com, chart plotted by ANBOUND
Although China's inflation did increase in the second quarter, the moderate rise in inflation did not form a fundamental constraint on the country's economic development and monetary policy. This is mainly because its economic cycle is different from that of Europe and the United States. While China is also affected by external factors, the lack of domestic demand in the economy is still the main reason for changes in inflation. At the same time, the COVID-19 outbreaks in developed areas of the country in the first quarter of this year have had a great impact on China's production and life, while the recovery of consumer and service demands has not seen a retaliatory rebound. Therefore, the recovery of demand as a whole requires a certain process. In the case of insufficient effective demand, it would be difficult for domestic inflation to change rapidly.
When it comes to the aspect of supply, it should be pointed out that China's policies have placed a lot of emphasis on energy security and bulk commodities. This has essentially guaranteed the supply of resources, thus avoiding the occurrence of hyperinflation caused by externally imported inflation. As far as the domestic industry is concerned, China itself has a relatively complete industrial chain and supply system, which has also minimized the disturbance to production and supply caused by uncertain factors brought about by the adjustment of the global supply and industrial chains. On the one hand, through the monopoly of state-owned enterprises in industrial upstream, China has basically maintained the crude oil import channel even under the circumstance of crude oil price fluctuations. On the other hand, the coal-electricity linkage is used to maintain the stability of the electricity price of enterprises as much as possible. Although a large number of power generation enterprises have suffered losses, and there has also been the issue of "power cuts" in some places, the overall electricity price is still in a stable state. This greatly alleviates the impact of energy price fluctuations on business production.
Due to fluctuations in international energy and commodity prices, the increase in production prices as a "global factor" has continued for quite some time for China. The country's PPI level will remain high for a long time from 2021. However, the widening of the scissors gap between PPI and CPI has not resulted in a short-term sharp increase in final consumer prices. Thanks to the continuous improvement of the production efficiency of enterprises, some of the pressure of rising costs has been absorbed. Meanwhile, in most traditional fields, under the situation of overcapacity, flexible production buffers the pressure of rising upstream prices, accelerates industrial integration, and passively achieves "de-capacity".
In the iron and steel industry, where the problem of overcapacity is more prominent, since the outbreak of the pandemic, the price of crude steel products has not fluctuated much. At the same time, some leading enterprises are also accelerating the integration, which has alleviated the impact of fluctuations in energy prices and iron ore prices on the industry. This, in turn, has also eased the cost pressure on downstream enterprises. All these factors signify that the commodity price is continuously digested through the industrial chain, and finally, the terminal price is protected from the upstream influence.
In addition, the PBoC has always emphasized a "prudent" monetary policy, adhered to the policy of matching the growth rate of money and social financing scale with nominal GDP, and not over-issuing money. This in effect keeps the domestic money supply stable, which is the main factor for the basic stability of the RMB exchange rate and the stable domestic short-term price level. There is a clear difference between the environment within China and the international environment, which contributes to the overall stability after the COVID-19 outbreaks ended.
As the PBoC put forward the overall consideration of "stabilizing prices" and "stabilizing employment", its focus should be on avoiding hyperinflation caused by food, energy, and supply chain constraints. This is especially true when it comes to "imported inflation" brought about by the uncertainties such as increased geopolitical risks and international capital flows. It is worth noting that the price of pork, which is the main component of the CPI, has undergone some changes in the context of the shifts in the pig cycle and the increase in food import prices, which may impact food prices and inflation trends. However, this change is more of a cyclical factor. According to the current situation of production and demand in China, when the industrial chain is complete and the logistics system is stable, it is unlikely that there will be an overall imbalance of supply and demand. This means that domestic inflation may rise moderately as the economy recovers, but there will be no hyperinflation.
Under the current situation, researchers at ANBOUND believe that among the triple pressures of demand contraction, supply shock, and weakening expectations, the main contradiction facing the Chinese economy is still demand contraction. Macro policy adjustments, including monetary policy, still need to focus on "stabilizing growth". Only by stabilizing aggregate demand can employment issues and structural problems be solved. As far as monetary policy is concerned, it is still necessary for China to maintain a "moderately loose" tone to provide an appropriate monetary environment for economic recovery and stability. Of course, the issue of inflation cannot be completely ignored, but the coordination of other industrial policies and market supervision policies is needed to stabilize the supply chain, sustain a complete domestic production system, and maintain a balance between supply and demand, so as to effectively promote market recovery and sustainable growth.
Final analysis conclusion:
Inflation is not only a problem that major economies have to face, but also a potential risk factor in China's economic recovery. For now, insufficient domestic effective demand is still the main factor restraining inflation. In the short term, China's complete industrial chain, stable supply system, as well as its restrained monetary policy will play an important role in alleviating inflation. However, in the medium and long term, with the intensification of the international energy crisis and the surge in global inflationary pressure, the country still needs to be alert to the risk of high inflation.
Economic Restructuring Key to Coping with Risks in China's Economy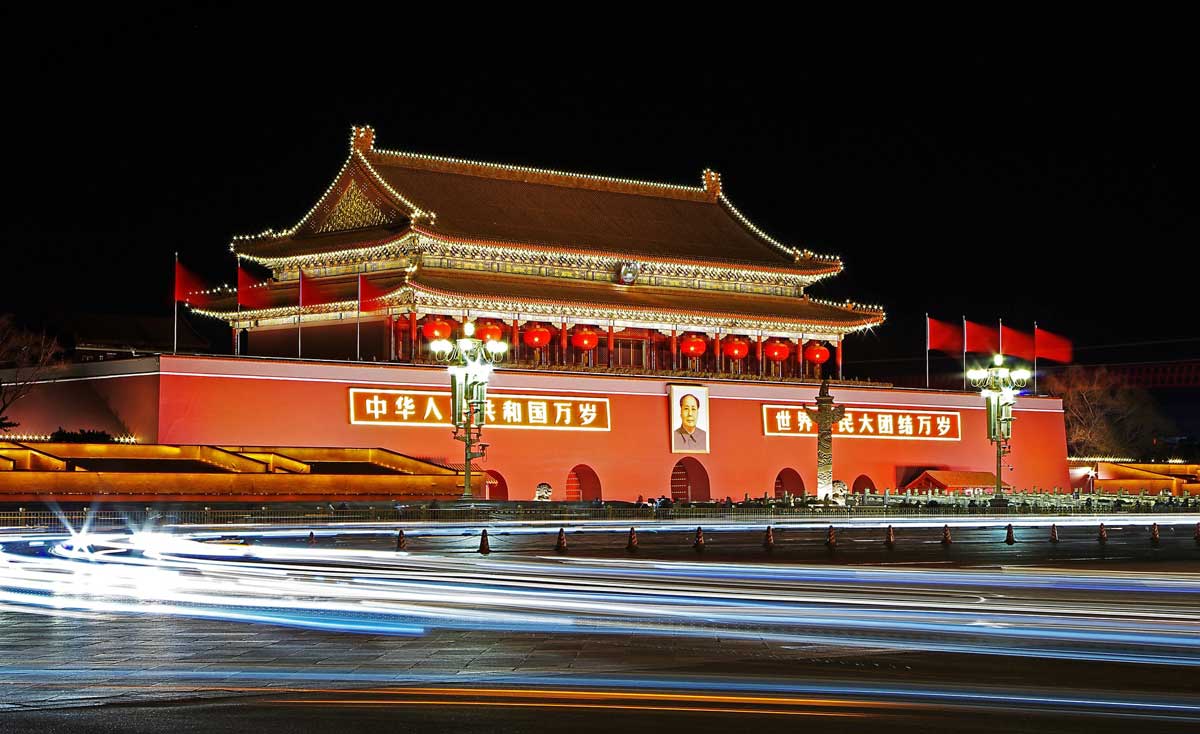 Authors: Ibrahim Chowdhury, Ekaterine T. Vashakmadze, Yusha Li*
Just over two years after the COVID-19 pandemic caused the deepest global recession since World War II, the global economy continues to face a series of acute shocks. The war in Ukraine has not only led to a humanitarian crisis but is also having substantial effects on commodity markets, trade flows, inflation, and financial conditions which have deepened the slowdown in global growth.
As a result, the world economy is expected to experience its sharpest deceleration following an initial recovery from global recession in more than 80 years, as highlighted by the World Bank's "Global Economic Prospects" report published on June 7. Global growth is projected to slow down from 5.7 percent in 2021 to 2.9 percent in 2022 with activity declining markedly in the eurozone, which has closer economic links with Russia, and US growth slowing to less than half of 2021, reflecting sharply higher energy prices, tighter financial conditions, and persistent supply disruptions.
The global context will also weigh on China's outlook in 2022, by sharply reducing export growth and dampening confidence amid heightened geopolitical tensions. This is expected to exacerbate the slowdown caused by recurrent COVID-19 outbreaks in some places and related lockdowns in parts of China which have disrupted supply chains and significantly weakened household and business activity. Following a strong 8.1 percent rebound in 2021, the World Bank expects China's growth to slow to 4.3 percent this year. This rate of growth is below the economy's potential-the sustainable growth rate of output at full capacity.
Our forecast reflects the sharp deceleration in activity in the second quarter of 2022 that took place despite policy actions to cushion the economic slowdown. With the easing of pandemic controls in Shanghai and Beijing, and barring any major COVID-19 outbreaks, growth momentum is expected to rebound in the second half of 2022, helped also by additional policy stimulus announced by the State Council, China's Cabinet, last month. The normalization of domestic demand conditions, however, is expected to be gradual and will only partly offset the economic damage caused by the pandemic in the earlier part of the year.
While China has the macroeconomic policy space to react to domestic and external headwinds, our latest "China Economic Update" argues that policy makers face a dilemma between keeping COVID-19 under control and supporting economic growth. Indeed, stimulus policies are less effective in places where pandemic restrictions remain in place. Yet letting COVID-19 spread would likely hurt growth even more.
Over the medium term, greater efforts are needed to shift away from the old playbook of investment-led stimulus to boost economic growth because high levels of indebtedness of corporations and local governments will limit the effectiveness of policy easing and increase financial stability risks.
To address these balance sheet constraints, policymakers could shift more of the stimulus onto the balance sheet of the central government. They could also direct public investment toward the greening of infrastructure. Recent announcements seem to go in this direction.
Also, fiscal support could shift beyond tax relief for enterprises to target measures to encourage consumption directly. For example, the wider use of consumption vouchers could lift consumer spending in the short term in places where COVID-related restrictions have been lifted. Reforms to strengthen automatic stabilizers such as unemployment insurance and other social safety nets could also help increase consumption, particularly among the poor and vulnerable that have a lower propensity to save.
China's housing market downturn in the midst of the recent global deceleration exemplifies the limits to past stimulus efforts. For over two decades, China's real estate sector has grown at a remarkable pace and become a principal engine of economic growth. As of end-2021, total real estate investment stood at 13 percent of GDP, compared with 5 percent in OECD member states. If one takes into account inputs along the supply chains, the real estate sector drives around 30 percent of China's GDP. A disorderly adjustment in the real estate sector would thus have major economic consequences.
Our report provides specific recommendations for dealing with these risks. In the short term, ensuring adequate liquidity and carefully monitoring the health of the financial sector to avoid spillovers remain key. Over the medium term, several structural reforms would put the real estate sector on a sounder footing.
China's inner cities could be made denser, more productive and more livable through changes to urban planning that move away from the past extensive model of urbanization. This would need to be implemented in conjunction with fiscal reforms to expand the revenue base of cities beyond land sales.
At the same time, financing options for real estate developers would need to be broadened through the expansion of project-based financing or the greater participation of institutional investors such as "Real Estate Investment Trusts". In addition, a robust and predictable framework for debt resolution and corporate insolvencies would help reallocate capital from troubled developers.
Finally, further liberalization of the financial system would expand the range of investment options for households and reduce the propensity to buy and hold empty properties as investment vehicles.
Despite the current challenging environment, China's economic policies to support a rapid recovery should remain geared toward tackling the country's structural challenges. Rebalancing demand toward consumption, improving capital allocation and labor mobility, and greening China's development model would help ensure that future growth is stable, inclusive and sustainable.
*Ibrahim Chowdhury is World Bank senior economist for China; Ekaterine T. Vashakmadze is World Bank senior country economist; and Yusha Li is a World Bank economist.
First publish on China Daily / World Bank
The Rise of the Sovereign Wealth Funds And How They Are Affecting Global Politics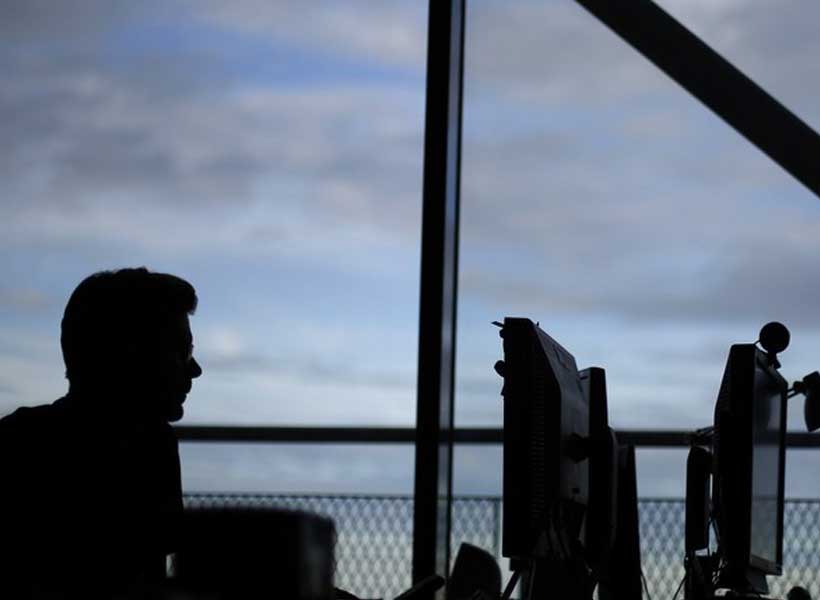 A revolution is taking place in world finance, and it appears that the world is sound asleep. Investment entities owned by nations are rapidly forming in the world. These entities are called Sovereign Wealth Funds (SWFs). While the SWFs started out by investing in purely corporate debt, the SWFs have begun investing in equities, bonds (both private and government) and commercial real estate. With SWFs capital increasing, the economic power eventually will translate into political power in global politics.
The term sovereign wealth fund was first coined by Andrew Rozanov in his article "Who holds the wealth of nations?" Sovereign wealth funds are a state-owned investment fund or entity that are funded primarily by: balance of payments surpluses; official foreign currency operations; proceeds from selling state lands to private entities; rent of state land to private corporations or individuals; taxes on corporations extracting mineral resources from state-owned lands; and fiscal surpluses and receipts resulting from resource exports.
The first recognized sovereign wealth fund is the Kuwait Investment Authority. The fund was established in 1953 with profits from the sale of Kuwaiti oil. The objective of the fund is to preserve wealth and to allow Kuwait to transition from an oil-exporting economy to a newer and more stable source of income for Kuwait and its population.
From 1953 to the present day, there are now 91 sovereign wealth funds in the world, with assets of over $9.1 trillion
Top 10 Sovereign Wealth Funds Country (in billions) 2021
Norway Government Pension Fund Global Norway $1,364
China Investment Corp. China $1,222
Kuwait Investment Authority Kuwait $693
Abu Dhabi Investment Authority UAE $649
Hong Kong Monetary Authority Hong Kong $580
Temasek Holdings Singapore $484
National Council for Social Security China $447
Public Investment Fund Saudi Arabia $430
Investment Corp. of Dubai UAE $422
There are informal rules of conduct for sovereign wealth funds under the Santiago Principles. While seeking to promote greater accountability of sovereign wealth funds, the Principles are voluntary and there is no enforcement mechanism. The Linaburg-Maduell Transparency Index which measures public transparency of sovereign wealth funds can be found here.
The Financial and Political Power of National SWFs
China's recent military buildup and seizure of the Philippine's Exclusive Economic Zone (EEZ) in the South China Sea has been made easier by the success of China's SWFs. The cost of the artificial island Fiery Cross Reef is estimated to have cost China $11.5 billion. The latest known increase in military spending for China was $13.3 billion, easily financed by CIC's earnings from 2017.
The Investment Corporation of Dubai has been using DP World, which it purchased in 2006, to expand its political and military presence in the sensitive geopolitical area of the Gulf coast and Somaliland. DP World has purchased a 30-year concession, with a 10-year automatic extension, in the Port of Berbera on the Red Sea in the Republic of Somaliland. Berbera is located just across from Yemen, with the strategic Bab-el-Mandeb Strait in between them. Some 4 million barrels of oil pass through these straights daily. The UAE military is training the Somaliland military and establishing a naval base in the port. DP World is also developing the port of Bosaso in Puntland, another breakaway region of Somalia, and is currently considering investing in a third port in Barawe.
The Russian Sovereign Wealth Fund, the National Wealth Fund, has a valuation of $174.9 billion. Using its SWF, Russia has been following a policy of gaining influence in what they call the "Middle Eastern and North African" countries, aka MENA. The Russian goal is to increase its economic and political ties with the Persian Gulf states rich with oil.
With sanctions from the West cutting off Russia's ability to borrow capital, Russia is dipping into the $174.9 billion pension fund to help fund Russian banks and to keep them afloat. The Russian's also have the Russian Direct Investment Fund (RDIF)
The RDIF was created to assist foreign companies invest in Russia without the entanglements of going through the Russian bureaucracy.   The RDIF was responsible for the research into a Covid-19 vaccine, Sputnik V.
The Norwegian Sovereign Wealth Fund
he Norwegian Government Pension Fund is in reality two different funds. There is the Government Pension Fund Global (GPFG) and the Government Pension Fund Norway (GPFN). The GPFG is that part of the fund that invests in equities worldwide, along with government and corporate bonds and real estate investments, again worldwide. The GPFN invests in Scandinavian countries and in equities that are listed in the Oslo stock exchange. Both of the funds are managed by the Norges Bank. The Government Pension Fund Global earned $180 billion in 2019.
Nicolai Tangen, the CEO of the Norwegian Government Pension Fund, has signaled a dramatic change in its philosophy on investing in stocks, bonds, and land worldwide. Tangen is the founder of AKO Capital, a multi-billion-dollar investment company, and one of the largest investment banks in Europe. Tangen, in an interview with the Financial Times, said that "his role is to create a 'safe area' where people in the fund can take risks." Given Tangen's performance as an investment manager at AKO Capital, it can safely be assumed that the investment policies of the world's largest sovereign wealth fund will be more aggressive in the investment of its assets in the world market in the near future.
In 2021, the fund placed the private beer company Kirin on its watch list because of the governing military junta ties to this company. The fund is closely watching Kirin's plans to end its manufacturing of Kirin beer in Myanmar. The fund has publicly stated that it would dissolve its stake in Kirin should Kirin continue to operate manufacturing facilities in Myanmar.
Saudi Arabia's Public Investment Fund
Saudi Arabia's Public Investment Fund (PIF) was first established in 1971 and is currently valued at $360 billion. At first, PIF invested in conservative causes, but this has changed.
In the first quarter of 2020, the PIF poured $7.7 billion into blue-chip stocks such as Citigroup, Facebook, and the oil firm Total, but sold these stocks in the second quarter to take advantage of the higher prices of these company's stocks and bonds. PIF invested $4.7 billion into exchange-traded funds. In July of 2020, the PIF boosted its public markets team by hiring Maziar Alamouti, the former head of Quilter Investors, a wealth management firm. According to a senior Gulf banking manager, executives at PIF are engaging in more equity analyst calls and are using global brokers to execute trades at their direction. In 2020, PIF had a return on investment of 7% and expects to expand the value of the fund to nearly $1.9 trillion by 2030. In order for PIF to achieve this ambitious goal, the fund will have to take risks normally associated with a private investment bank.
Possible Economic Consequences of the Rise of Sovereign Wealth Funds
The rise, and now evolving nature of sovereign wealth funds, pose a new wrinkle in financial investments in business capital markets worldwide.
One of the effects of the more pro-active investment activities of sovereign wealth funds is the economic concept of "crowding out." While the term crowding out has typically been used to define government spending driving down private sector spending, the rising commercial investments by sovereign wealth funds globally will eventually crowd out the private investment banks by undercutting their ability to compete in the intermediation of capital worldwide.
With private investment capital unable to compete with a national sovereign wealth fund, various funds have the possibility of evolving into entities competing for power and influence on the world stage, thereby increasing the chances of open warfare among nation-states who wield power through their sovereign wealth fund.
The ability of a sovereign wealth fund to bring large amounts of capital to bear in private investment also brings with it an implicit ability to pressure foreign governments to support the parent company of any sovereign wealth fund in political matters.
While the United States has a protective measure against such pressure in the Committee of Foreign Investment in the United States (CFIUS), which was recently reformed and strengthened by the Foreign Investment Risk Review Modernization Act of 2018 (FIRRMA), the question has to be asked do the other modern economies of the world have the same protections in place? While the EU has adopted regulations for some protection against outside investors, EU regulations only suggest that member states review foreign investment in their respective economies.
It is not inconceivable that a sovereign wealth fund, such as the Saudi or the Chinese sovereign wealth fund might be used to pressure governments currently friendly to the United States to oppose a political initiative that would bring about an unfavorable result to the standing of the United States on the world political stage. CFIUS would not be able to affect such a scenario.