South Africa on the right side of history or captured by Cold War allies?
Authors: Professor Gerrit Olivier and Michèle Olivier*
A seemingly non-negotiable principle of SA's foreign policy, is to be on the side of autocrats and dictators and habitually anti-West, irrespective of the issues. Cosy relations with the likes of Ethiopia's Mengistu Haile Mariam, Sudan's Omar al Bashir Cuba's Fidel Castro and Zimbabwe's Robert Mugabe, characterised our foreign policy under all presidents since Nelson Mandela. With the present government being enamoured with a rabid war criminal like Vladimir Putin, we see a continuation of this policy.
Obsessed with a myopic partisan ideology and habitual hop-nobbing with dictators, of course, come at a high price, particularly degrading SA'S erstwhile high international prestige, role and status as well as stunting our all-important economic development. In short, this means that SA's prevailing foreign policy is totally out of zinc with its intrinsic national interests.
According to ANC declarations, SA would 'stick to its principles' and not take sides in this war in spite of blatantly illegal and murderous Russian war crimes. Hence, it abstained from voting against Russia together with a motley minority of 34 other UN members in the 2 March General Assembly resolution (only 5 states voted against whilst 141 voted in favour).
The minister of the department of international relations and development (DIRCO), Naledi Pandor, issued a statement demanding Russia to withdraw from Ukraine. This clearly upset the Marxist, anti-West faction in the ANC policy establishment who subsequently prevailed upon president Ramaphosa, to denounce the statement, no doubt to assuage Russian and local communist's displeasure.
For many, both inside and outside the country, this was a controversial decision resulting in a rare local public debate about our wayward foreign policy. What emerged was a conflict of opinion between the ideologues and realists in the foreign policy establishment. A hopeful sign, but unfortunately of little consequence in our fossilised ANC foreign policy establishment.
All along, the ideologues accepted that being in cahoots with war criminal Russia was in SA's best interests notwithstanding the normative constitutional dictates and founding moral principles concerning respect for human rights, sovereignty, democracy, and territorial integrity.
What followed was indeed a case study of expedient, if not downright 'Walter Mitty' diplomacy. First, president Ramaphosa rushed to telephone Putin, obviously to bask the reflected glory and honour of speaking to the 'great man'. Afterwards, he subserviently thanked ''his excellency president Vladimir Putin'' for taking his call. At the same time, our 'great negotiator' refused official engagement with the local Ukrainian ambassador as well as with ambassadors of the European Union, our biggest trading partners.
In the latest General Assembly meeting on Ukraine, SA persisted with its pro-Russian pseudo-neutrality but got a humiliating bloody nose after presenting a draft resolution, excluding the country of all blame. No wonder as this resolution was strictly in line with Kremlin propaganda lies casting doubt as to where exactly SA's UN diplomats got their instructions from.
Ramaphosa's aim, it seems, is to push himself forward as facilitator in the conflict, recalling at length in parliament his past experiences a negotiator.
'Illusions of grandeur', it may be called, as SA 's international status and role during about 3 decades of uninterrupted misrule has declined close to being almost insignificant. While most of the world reached out to end the horrible and unthinkable human and material misery inflicted upon Ukrainian people, he offered them naught for their comfort, except portending to be a great negotiator reporting for service.
Belatedly, after strong criticism he rejected war as an instrument of policy, and signalled his wish to also speak to Ukrainian pres Volodimyr Zelinskiy, impressed perhaps by the latter's sterling performances addressing the American senate and the British, Canadian, Israeli, Italian and Japanese parliaments and the German Bundestag. The pièce de résistance of his kindergarten diplomacy, was to blame NATO for being deaf to earlier warnings against eastward expansion, ignoring the Russian brutal invasions, of inter alia, Finland, Latvia, Hungary and Czechoslovakia, in the previous century not realising that NATO membership was their safeguard against future Ukrainian-type of invasions. Theirs was a wise decision. Indeed, Mr President, ignorance is bliss….!
Of course, good relations with countries like Russia are important provided they are based on pragmatism and national interest rather than sentimental ideological predilections. However, the ANC still acts as being a captive of the Cold War and, as if it still owes permanent a feudal fealty to Russia at a time when Soviet Union is passe and with communism on the ash heap of history.
While the world must perforce deal with a totally different and dangerous Putinist Russia, the ANC obstinately refuse to accept that its subservient posture vis-a- vis that country is not in SA's best interest. Lamentably, the global moral imperatives that saw them to power no longer guide its foreign policy. Like the apartheid regime, Putinist Russia today commits a crime against humanity in Ukraine with the support of the ANC government.
The war in Ukraine may yet lead to unthinkable consequences for the world at large. What happens there is really a struggle between democracy and authoritarianism. Putin does not want a democratic Ukraine at his doorstep exposing his bland authoritarianism and precipitating a 'colour revolution'. Given the solidarity in the democratic West and the sluggish performance of the Russian forces in Ukraine, he will probably end up losing. SA policy makers are demonstrably myopic not realising the consequences for being on the side of a war autocratic war criminal war criminal. Like apartheid SA it would probably end up as an isolated global pariah.
An independent SA foreign policy is called for rather than one subservient to the preferences and dictates of Moscow and Beijing. This is the best way in which SA can regain international respect. The way in which it has handled the Ukraine crisis once again laid bare its diplomatic deficiencies, particularly lack of clear headed leadership. This will not change unless foreign policy making is democratised and professionalised rather than being monopolised by a small clique of badly trained and inexperienced ideologues with the help of a few advocating stand-patters.
* Michèle Olivier is a consultant of international law
G20 has become the epitome of economic governance since its inception. Its existence for 14 years at the summit level shows its practical purpose in the global arena. As a key grouping, G20 has treated Africa as a subject of development rather than as an active member. African issues have always been figured in G20 discussions. South Africa, is the only African country that has raised the African agenda in G20 and the need for greater voice and representation in the G20.
This paper briefly examines the growth of Africa in G20's agenda, a more holistic representation of the African continent, and AU's permanent membership by tracing opportunities for India to play a more substantial role in the inclusive global south by providing AU membership in its presidency.
The Growth of Africa in G20's Agenda (2010-2020)
G20 governance concerning Africa highlights that the continent has received diverse observations from different presidencies. G20 members have always talked about Africa's development and growth and showed concern for the continent's betterment. However, African countries were never allowed to represent themselves. South Africa has consistently called for a broader representation of African interests at G20 and has supported the African union's demand for permanent membership of G20.
In this regard, The Toronto Summit was a landmark event in the growth of the African Agenda, where AU participated at the G20 Summit for the first time.
The G20 created the Development Working Group(DWG) as a result of the Toronto Summit in 2010. The DWG highlights the need for G20 leaders to narrow development gaps, along with poverty reduction measures, to ensure a robust and resilient global economy. At the G20s Seoul summit, AU participated and adopted the Seoul Development Consensus for shared economic growth and equal partnership between donors and low-income countries.[1]
Significant Developments
Hangzhou Summit
African issues received massive support and assistance from the G20 members at the Hangzhou summit. This summit formulated various programs for the African continent. Thus, the Chinese presidency increased its engagement with the continent, bringing out different G20 policies for the continent at the Hangzhou summit held in 2016. Furthermore, China also supported "African industrialization" in the Hangzhou summit communique, the first in G20's history. China also provided training to African youth. From 2016-2018 China also provided training to 40,000 African people on tech and management skills. Two lakh African technicians acquired training in vocational skills[2].
Hamburg Summit
The German presidency made Africa's economic development one of the primary concerns of the Hamburg summit. As a result, the Compact with Africa(CwA) became the conference's major highlight. It Focused on areas like economic development, growth, sustainability, infrastructure and renewable energy investment, capacity building, employment opportunities for the continent's youth, knowledge-sharing and building institutions for managing environmental climate change risks, etc. CwA framework also includes systemic investor Response Mechanisms (SIRM) and business arbitration courts, prioritizing investor interest over the public interest.[3]
African states like Benin, Burkina Faso, Guinea, Côte d'Ivoire, Ghana, Egypt, Ethiopia, Morocco, Rwanda, Senegal, Togo, and Tunisia, are part of CwA. CwA also included World Bank(WB), the International Monetary Fund (IMF), and the African Development Bank (AfDB).
CwA was seen as a Marshall Plan for Africa proposed by Germany's Federal ministry for economic cooperation and development[4]. However, it was not suitable for low-income African countries.
Osaka Summit
The 2019 G20 Summit, which was held in Osaka (Japan), focused on Infrastructure development, fiscal sustainability, adequate policy response, people-centered development, and investment in human capital. These factors remained very crucial for Africa's comprehensive growth. During Japan's G20 presidency, parallelly 7th Tokyo International Conference on African Development, or (TICAD7)[5] was held in Yokohama in August 2019.
TICAD is a platform that promotes high-level policy dialogue between African leaders and Africa's development partners in Japan. Thus, the TICAD conference assisted G20 Osaka Summit in coordinating and administering every African country more elaborately.
Why G20 needs AU
In the Bali Summit, Indonesia, held in 2022, South African president Cyril Ramphosa called for the African Union (AU) to become a permanent member of the G20. Also, Senegalese President Macky Sall, the current Chairperson of the African Union, has previously called for greater African representation in international bodies like G20[6]. However, many G20 members have supported AU's permanent membership. European Union's president Charles Michel decided to support AU's permanent membership at the G20. The AU status of a guest invitee always limits their participation in policy-making bodies on various international affairs. AU's permanent membership of G20 is essential as it leads toward holistic solutions for good governance and sustainable development.
The African Union (AU) today represents an economic bloc listed as the eighth largest in the world. The African Continental Free Trade Area (AfCFTA)[7] unites Africa's 55 economies into a single market. Thus, the G20 needs African nations as they possess essential resources to meet international energy challenges. For instance, 64% of the EU's Bauxite comes from Guinea, 36% of Tantalum, 68% of Cobalt from the Democratic Republic of Congo, and 71% of platinum from South Africa[8].
India's role in promoting the African agenda at G20:
According to India's Foreign policy experts, Africa is one of India's top priorities. External Affairs Minister S. Jaishankar states, "India thinks that the development of Africa is essential to rebalancing global powers"[9] India's efforts to build a resilient Africa can be seen in its various programs. For instance, India accounted for 3.7 % of investments made in Africa between 2011 and 2020, making it the eighth-largest investor.
Fig: India's projected capital investment in Africa
Source: FDI Markets, Financial Times, and India Exim Bank Analysis
According to the Ministry of Finance, Government of India, and Reserve Bank of India (RBI), "Approved cumulative investments made by India in Africa from April 1996 to March 2022 were $73.9 billion". New Delhi assists the International Solar Alliance (ISA) in developing off-grid solar energy projects in Africa. ISA's partnership with AfDB African Development Bank to generate 10,000 MW of solar power system in the Sahel Region provides electricity to around 600 million Africans disconnected from electricity facilities.
The pandemic has further emphasized the necessity for collaboration in critical areas like agriculture and agro-processing, renewable energy, healthcare, etc. Africa currently contributes significantly to global value chains by exporting agricultural products and raw natural resources to other nations for processing and value addition in its development.
Over the years, African Union has called for wider representation at the G20. Africa's growing role in India's foreign policy is evident from its expanding diplomatic outreach within the continent. India is currently engaging with 43 African states. India has always been vocal about greater African representation at multilateral forums like UNSC, WTO, BRICS, IBSA, etc. Under the G20 presidency, India has the largest-ever representation from Africa with six invitees, Egypt, Mauritius, Nigeria, the Chair of AU, and the Chair of (AUDA-NEPAD) African Union Development Agency -New Partnership for African Development. Therefore, India is likely to support the African interest at the G20 as India wants to use its G20 presidency to support the need for a global south representation at the multilateral institutions and it aims to achieve this through its sustainable partnerships between developed and developing countries.
Conclusion
In the premier forum for international economic cooperation, G20 plays a significant role in shaping and strengthening global architecture and governance on all major international issues. Therefore institutions like the AU, which represents a bloc of 54 countries with diverse cultures, should be given permanent membership to express their collective interest in the forum. African countries would have a vote in the G20's decisions on key issues. However, India can step up its game to distinguish itself as Africa's partner by supporting Africa's bid for permanent membership at G20. Therefore AU's incorporation as a permanent member of G20 will benefit G20, Africa, and the world.
---
[1] Bhatia, R. (2020, September 17). "India, the G20, and an African agenda". Gateway House. https://www.gatewayhouse.in/india-g20-african-agenda/ (Accessed: January 18, 2023).
[2] Jinyan, Z. (2017, August 3). "From Hangzhou to Hamburg: Africa at the center". CHINAFRICA. http://www.chinafrica.cn/China/201708/t20170803_800101706.html (Accessed: January 19, 2023).
[3] Chakrabarty, M. (2019, June 28). "G20's compact with Africa: How beneficial for Africa is it?" Observer Research Foundation. https://www.orfonline.org/expert-speak/g20s-compact-with-africa-how-beneficial-for-africa-is-it-really-52528/ (Accessed: January 20, 2023).
[4] "A new marshall plan with Africa". Rural 21: The International Journal for Rural Development. January 30, 2017.https://www.rural21.com/english/publications/detail/article/a-new-marshall-plan-with-africa.html?no_cache= (Accessed: February 8, 2023).
[5] "The seventh Tokyo International Conference on African Development (TICAD7)". Ministry of Foreign Affairs of Japan. November 26, 2019. https://www.mofa.go.jp/afr/af2/page25e_000274.html (Accessed: January 23, 2023).
[6] "Africa Union asks for permanent seat in G20".. B&FT Online. November 21, 2022. https://thebftonline.com/2022/11/21/africa-union-asks-for-permanent-seat-in-g20/ (Accessed: February 9, 2023).
[7] "Creating one African Market". AfCFTA. Home page. https://au-afcfta.org/ (Accessed: February 1, 2023).
[8] Eguegu, Ovigwe. (2022, July 29). "Why the G20 needs African Union as a member"., The Africa Report. https://www.theafricareport.com/226417/why-the-g20-needs-african-union-as-a-member/ (Accessed: February 8, 2023).
[9] "Address by External Affairs Minister, Dr S. Jaishankar at the Launch of Book: India-Africa Relations: Changing Horizons". May 17, 2022. Ministry of External Affairs, Government of India. https://www.mea.gov.in/Speeches-Statements.htm?dtl%2F35322%2FAddress%2Bby%2BExternal%2BAffairs%2BMinister%2BDr%2BS%2BJaishankar%2Bat%2Bthe%2BLaunch%2Bof%2BBook%2BIndiaAfrica%2BRelations%2BChanging%2BHorizons (Accessed: January 30, 2023).
Horn of Africa Crisis: Critical Challenges Ahead
Ultimately the situation in the Horn of Africa is rapidly deteriorating due to frequent militant attacks and terrorists' pressures in the region. Across Kenya, Ethiopia, Somalia and Uganda, the crisis poses a huge critical challenge for governments and regional organisations as well as the African Union.
While the entire region is currently experiencing the extreme effects of climate change, the effects from Covid-19 and the rising prices of basic commodities in the wake Russia-Ukraine crisis, rising terrorism places an additional impact on socio-economic subsistence of estimated population of 115 million. Due to extreme weather, over 13.2 million livestock have died.
The impacts on communities by multiple terrorist attacks have been catastrophic. The number of displaced people in need of emergency assistance in addition to refugees escaping persistent conflicts, as a result, leading to the migration of over 2.5 million people. Additionally, malnutrition has been on the rise for already impoverished families with children, middle-aged workers have lost their way of earning a living.
Al-Shabaab and al-Qaeda are the notorious groups operating in the Horn and East Africa. In May, Al-Shabaab fighters raided an African Union military base housing Ugandan troops in Somalia, triggering a fierce gun battle. It was not still known if there were any casualties in the attack, which was claimed by the Al-Qaeda-linked jihadist group. The base situated in Bulo Marer, 120 kilometres (75 miles) southwest of the capital Mogadishu.
Pro-government forces backed by the AU force known as ATMIS launched an offensive last August against Al-Shabaab, which has been waging an insurgency in the fragile Horn of Africa nation for more than 15 years. ATMIS said the Bulo Marer camp came under attack by Al-Shabaab fighters militants "using Vehicle Borne Improvised Explosive Devices (VBIEDs) and suicide bombers".
"Reinforcements from ATMIS' Aviation Unit and allies managed to destroy weapons in possession of the withdrawing Al-Shabaab militants," an official said in a statement. The attack targeted Ugandan soldiers stationed in Somalia as part of ATMIS, Uganda Peoples' Defence Forces spokesman Felix Kulayigye said in a statement, adding that the military was "cross checking" details.
The 20,000-strong ATMIS force has a more offensive remit than its predecessor known as AMISOM. The force is drawn from Uganda, Burundi, Djibouti, Ethiopia and Kenya, with troops deployed in southern and central Somalia. Its goal is to hand over security responsibilities to Somalia's army and police by 2024.
Last year, Somalia's President Hassan Sheikh Mohamud launched an "all-out war" on the militants, rallying Somalis to help flush out members of the jihadist group he described as "bedbugs". In recent months, the army and militias known as "macawisley" have retaken swathes of territory in the centre of the troubled country in an operation backed by ATMIS and US air strikes.
Despite the gains by the pro-government forces, the militants have continued to strike with lethal force against civilian and military targets. In the deadliest Al-Shabaab attack since the offensive was launched, 121 people were killed in October in two car bomb blasts at the education ministry in Mogadishu. In a report to the UN Security Council in February, UN chief Antonio Guterres said that 2022 was the deadliest year for civilians in Somalia since 2017, largely as a result of Al-Shabaab attacks.
Al-Shabaab and al-Qaeda activities have pushed Foreign Ministers of Uganda and Somalia to seek assistance from the Russian Federation. Foreign Minister of the Republic of Uganda, Jeje Odongo, on May 18 paid a working visit and held discussions with Foreign Minister Sergei Lavrov. From a practical perspective, Russia now wanted to implement its signed agreement on project to set up a nuclear technology centre in Uganda, including on nuclear medicine.
In addition to the above, military has been on the table long before the first summit held in Sochi 2029 where President of Uganda Yoweri Museveni and Vladimir Putin raised again military-technical cooperation with Vladimir Putin. The military-technical cooperation has a long history. As far back as 2003, it was embodied in the signing of the intergovernmental agreement.
Russia and Uganda have been discussing specific areas for further cooperation, including additional supplies of Russian military products and technological cooperation in this area. A centre for the technical maintenance of Soviet and Russian air equipment has been established and will soon start operating. Lavrov and Odongo have agreed to spare no effort in unleashing the potential of military-technical ties, as both discussed at length the situation in hot spots in the Horn and East Africa.
But with the Al-Shabaab fighters raiding an African Union military base housing Ugandan troops in Somalia, Lavrov has found a new dimension to the relations in the military-technical sphere in the region. "There is every opportunity to give it a regional dimension so that it can service equipment (not only aviation materials) for Uganda and its neighbours that have our equipment. I think this is a useful process. Today we agreed to work hard on promoting it," Lavrov emphatically said with Foreign Minister Jeje Odongo.
Minister of Foreign Affairs and International Cooperation of the Federal Republic of Somalia, Abshir Omar Jama, on May 26 was in Moscow. Lavrov offered a stage-by-stage normalisation of the situation in Somalia. "For our part, we expressed support for the Somali leaders in the development of their state, consolidation of sovereignty and unity, steps to stabilise the domestic situation and efforts to counter terrorism and extremism," he said at the media conference there.
Lavrov noted the importance of resolving humanitarian problems in Somalia, including those of refugees both inside the country and neighbouring states. Russia is rendering humanitarian aid to Somalia via the World Food Programme (WFP) and other UN structures, as well as non-governmental charity foundations, those from the Chechen Republic and Bashkortostan.
"Talking about military-technical cooperation, we again expressed our readiness to meet the Somali army's requirements in equipment for the final defeat of the remaining terrorists and extremists in that country. I am referring to groups like Al-Shabaab and al-Qaeda. We will continue helping Somalia to train personnel for its national police," he unreservedly said as it falls within Russia's military-technical cooperation with Africa.
During previous years, fighting piracy off Somali coasts was one of the central areas of UN activity. Russia pays attention to the situation in Africa, primarily its hot spots. It claims fighting the threat of terrorism and manifestations of extremism, and to earn revenue from export of military equipment to Africa. It, however, seems collaborating with the efforts of African agencies (such as the African Union) to achieve settlement in the Horn of Africa – Ethiopia, Djibouti, Eritrea, Kenya and Sudan.
Access to Justice for Migrant Workers Remains Challenging Task for African Governments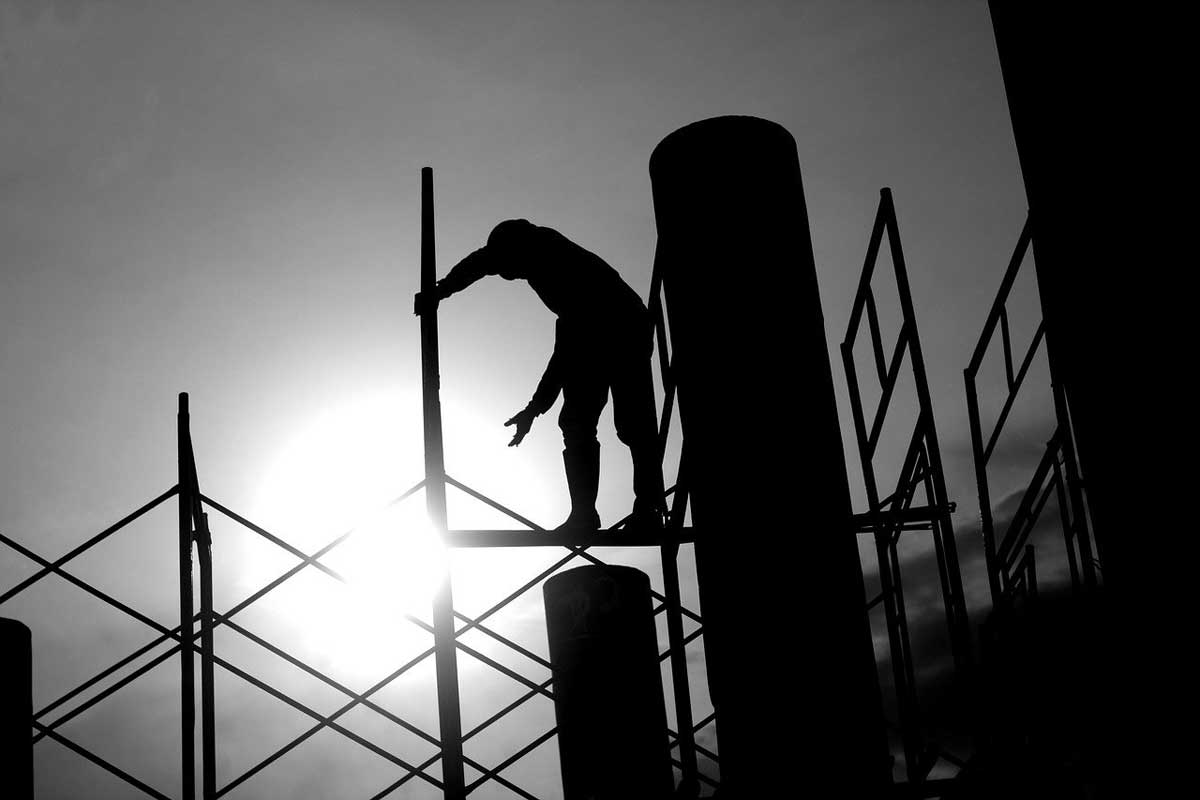 Consultative discussions on access to justice and gender-responsive reporting mechanisms for migrant workers was held by the African Union in conjunction with International Labour Organisation, International Organisation for Migration and United Nations Economic Commission for Africa in Addis Ababa, Ethiopia.
The meeting was also attended by delegates from Cameroon, Cote d'Ivoire, Ethiopia, Malawi and Morocco, representing the five pilot member states of the Swiss Agency for Development and Cooperation (SDC)-funded Catalytic Actions for the JLMP (JLMP Action) which is implemented as part of the JLMP programme. They reviewed the documents, which were developed based on extensive research conducted by the African Union Commission on the state of access to justice in the above pilot countries.
Addressing the delegates, Sabelo Mbokazi, Head of Division for Labour, Employment and Migration, highlighted the challenges faced by migrant workers, including discrimination, limited access to justice which may be attributed to a number of factors including language barriers, limited legal knowledge and access to information, and vulnerability to exploitation and abuse.
"Such challenges are often compounded for women migrant workers, who may be discouraged from accessing justice mechanisms due to gender stereotypes, stigmatisation or mobility constraints, in particular in the case of domestic workers" he said, and further emphasized the importance of gender-responsiveness in addressing the unique needs and vulnerabilities of male and female migrant workers, ensuring their rights are protected and promoting equality.
Well governed labour migration can have a positive impact for countries of origin and destination as well as for migrant workers and their families, providing opportunities for economic growth, social and financial remittances, market development and skills exchange. At the same time, migrant workers may experience stigmatisation and abuse at all stages of their migration journey. The gravity of such violations is compounded by the fact that migrant workers often face significant barriers to accessing justice mechanisms.
To ensure that the benefits of migration are realized, effective mechanisms to ensure access to justice are critical instruments to ensure the respect, protection and fulfillment of migrant workers' human rights. They help identify instances of labour exploitation, hold perpetrators accountable, provide protection to migrant workers and provide avenues to remediation for rights violations.
The key findings of the draft study on access to justice highlighted common barriers and needs identified among member states. These barriers include limited access to information and awareness of reporting mechanisms, inadequate institutional support, fear of reprisals and adverse consequences, difficulties in accessing reporting channels, isolation and privacy concerns, lack of incentives and remedies, distrust towards government agencies, and impractical complaint processes.
On the other hand, the Draft Practical Guide for State Authorities on Gender-Responsive Reporting Mechanisms for Migrant Workers provided comprehensive framework for establishing effective reporting mechanisms that address the specific gender-related challenges faced by migrant workers. It recognizes the unique vulnerabilities and discrimination faced by migrant workers, particularly women, during the migration process.
During the address to the delegates, Ms. Odette Bolly, the AUC JLMP Coordinator, expressed her appreciation to member states for their valuable contributions in sharing best practices regarding step-by-step procedures and protocols for reporting incidents and seeking redress. She acknowledged the significance of outlining the roles and responsibilities of diverse stakeholders, including government agencies, law enforcement, consular services, labour inspectors, and civil society organisations, in effectively and efficiently handling reports.
The consultative meeting concluded with the expectation that the finalisation of the documents will lead to improved access to justice for migrant workers and contribute to the creation of more inclusive and just societies. "The JLMP partners remain committed to supporting the participating countries in their efforts towards effective labour migration governance," Ms. Odette added.
From this stage, the two documents will be validated by the five JLMP Pilot member states (Cameroon, Cote d'Ivoire, Ethiopia, Malawi and Morocco) through a validation meeting which will be organised by the AUC on a date that will be determined. African Union's main objectives is to promote unity and solidarity, and to coordinate and intensify cooperation for sustainable development as well as to safeguard the sovereignty and territorial integrity of the continent. The AU headquarters is located in Addis Ababa, Ethiopia.