Human Consequences from the Fragmentation of the Global Economy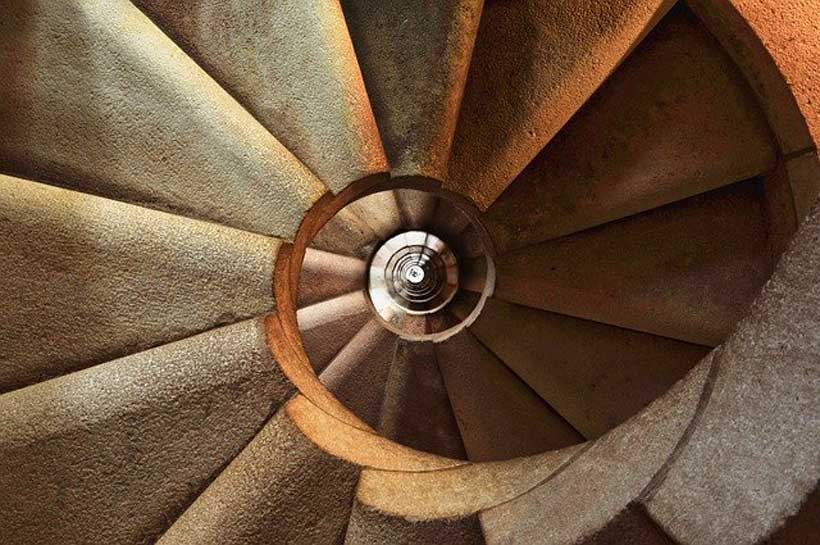 The World Economic Forum's Community of Chief Economists expects lower economic activity, higher inflation, lower real wages and greater food insecurity globally in 2022, pointing to the devastating human consequences of the fragmentation of the global economy.
Reversing previous expectations for recovery, the majority of respondents to the latest survey expect only a moderate economic outlook in the United States, China, Latin America, South Asia and Pacific, East Asia, sub-Saharan Africa and the Middle East and North Africa in 2022. In Europe, the majority expect the economic outlook to be weak.
The choices of both business and government are expected to lead to greater fragmentation in the global economy and unprecedented shifts in supply chains, creating a perfect storm of volatility and uncertainty. These patterns are expected to create further difficult trade-offs and choices for policy-makers, and – without greater coordination – shocking human costs. These are the key findings of the World Economic Forum's quarterly Chief Economists Outlook, published today.
"We are at the cusp of a vicious cycle that could impact societies for years. The pandemic and war in Ukraine have fragmented the global economy and created far-reaching consequences that risk wiping out the gains of the last 30 years. Leaders face difficult choices and trade-offs domestically when it comes to debt, inflation and investment. Yet business and government leaders must also recognise the absolute necessity of global cooperation to prevent economic misery and hunger for millions around the world. The World Economic Forum's Annual Meeting this week will provide a starting point for such collaboration", says Saadia Zahidi, Managing Director at the World Economic Forum.
Higher inflation, lower real wages and food insecurity

The war in Ukraine, continued surges of COVID-19 variants and associated supply shocks are impacting expectations on inflation. The majority of chief economists surveyed by the Forum expect high or very high inflation in 2022 in all markets except China and East Asia – with 96% expecting high or very high inflation in the US, 92% for Europe and 86% for Latin America. In parallel, two-thirds of chief economists expect that average real wages will decline in the near term in advanced economies, while one-third are uncertain. Ninety percent of those surveyed expect average real wages to fall across low-income economies.
With wheat prices expected to increase by over 40% this year and prices for vegetable oils, cereals and meat at all-time highs, the war in Ukraine is exacerbating global hunger and a cost-of-living crisis. Over the next three years, chief economists expect food insecurity to be most severe in sub-Saharan Africa and in the Middle East and North Africa. At the current trajectory, the world is on track for the worst food crisis in recent history, compounded by the additional pressure of high energy prices.
These expert predictions are echoed in the experience of the general public. A recent 11-country survey, conducted by Ipsos with the World Economic Forum, reveals high levels of public economic pessimism in the face of a cost-of-living crisis. Twenty-five per cent of the public say they are finding it quite or very difficult to manage financially, ranging between two-thirds of Turkish citizens and 16% of those in the US and Germany. The largest group (34%) say they are "just about getting by". Only 11% say they are living comfortably while three in ten (29%) feel they are doing alright.
Expectations of price rises are also widespread across all 11 countries – almost four in five people expect the cost of their food shopping to increase, while three-quarters expect rises in utility bills such as gas and electricity. For most countries, a rise in food prices is the area households say would have the biggest impact on their quality of life – this is the case for the US, Canada, Italy, Japan, Australia, Poland and Turkey. In the remaining four countries (Britain, Italy, Germany and Spain) an increase in utility bills would have the biggest effect.
A difficult balancing act for policy-makers

Faced with the challenge of containing inflation without tipping economies into recession, chief economists are divided. While a majority (57%) agree that the risks associated with higher inflation in low-income economies outweigh those associated with short-term contraction due to monetary tightening, opinions of the effects in high-income countries are more divided.
With fiscal spending set to increase in many countries to deal with current developments, balancing the risks of a cost-of-living crisis with higher debt is a key challenge for policy-makers. In advanced economies, 54% of chief economists expect energy price subsidies while 41% expect food price subsidies. In low-income economies the vast majority feel that food price subsidies will be necessary (86%), while 62% expect energy price subsidies. However, this necessity will need to be squared against a higher risk of debt default (81% see an increased risk of this for developing economies).
With the World Bank expecting energy prices to rise by more than 50% in 2022, before easing in 2023-24, policy-makers are faced with balancing the risks of energy insecurity against the transition to greener energy. Most chief economists surveyed expect policy-makers to try and tackle both challenges simultaneously. However, a clear majority of respondents expect a prioritization of energy security based on carbon-intensive sources rather than greener sources across all regions except Europe and China.
Fragmentation and politicization of supply chains

As supply chains enter their third year of disruption, governments and business are rethinking their approach to exposure, self-sufficiency and security across their supply chains. Chief economists consider it likely or highly likely that multinational companies will both localize and diversify their supply chains in the next three years, realigning them along geopolitical fault lines.
The November 2021 edition of the Chief Economists Outlook identified "deglobalization" as an emerging trend driven by the impact of the pandemic. The war in Ukraine and its geopolitical and economic fallout is accelerating these trends, with declining physical integration and increasing friction in the virtual space. A majority of the chief economists polled for May's Outlook expect higher fragmentation in the markets for goods, technology and labour in the next three years, while most expect services to remain stable or be more globalized.
Four futures for economic globalization

An additional World Economic Forum report, published today, maps out possible trajectories for globalization in the coming five years. Four Futures for Economic Globalization: Scenarios and Their Implications outlines how the nature of globalization may shift as economic powers choose between fragmentation or integration in both the physical and virtual dimensions of the world economy. The four scenarios are as follows:
Globalization 5.0: Reconnection describes physical and virtual integration – a new form of globalization that couples integration with stronger national safety nets and alignment on global frameworks for tax and technology.
Analogue Networks: Virtual Nationalism describes physical integration and virtual fragmentation – a potential future in which trade, especially in strategic commodities, is secured but a tech race, cybersecurity concerns and uncoordinated regulation lead to virtual disintegration.
Digital Dominance: Agile Platforms describes physical fragmentation and virtual integration, as the physical movement of goods and people regresses and large global platforms dominate global economic activity.
Autarkic World: Systemic Fragmentation describes both physical and virtual fragmentation relative to today, as leaders turn inwards and seek to exert greater control over production, services, people and technology.
The report calls for "no-regret actions" by policy-makers such as: global cooperation on the climate crisis; investment in human capital to prepare populations for a range of economic futures; and developing resilience through greater economic integration, knowledge-sharing and diversification.
U.S. companies are barreling towards a $1.8 trillion corporate debt
US firms are barreling towards a giant wall of corporate debt that's about to mature over the next few years, Goldman Sachs strategists said in a note.
There's $1.8 trillion of corporate debt maturing over the next two years, Goldman Sachs estimated. Firms could be slammed with higher debt servicing costs as interest rates stay elevated. That could eat into corporate revenue and weigh on the US job market.
The investment bank estimated that $790 billion of corporate debt was set to mature in 2024, followed by $1.07 trillion of debt maturing in 2025. That amounts to $1.8 trillion of debt reaching maturity within the next two years, in addition to another $230 billion that will reach maturity by the end of this year, Goldman strategists said.
The wave of debt that will need to be refinanced could spell trouble for companies, as interest rates have been raised aggressively by the Fed over the last year. The Fed funds rate is now targeted between 5.25%-5.5%, the highest range since 2001.
For every extra dollar spent to service their debt, firms will likely pull back on capital expenditures spending by 10 cents and labor spending by 20 cents, the strategists estimated, a reduction that could weigh down the job market by 5,000 payrolls a month in 2024 and 10,000 payrolls a month in 2025.
Experts have warned of trouble for US corporations as credit conditions tighten. Already, the tally of corporate debt defaults in 2023 has surpassed the total number of defaults recorded last year. As much of $1 trillion in corporate debt could be at risk for default if the US faces a full-blown recession, Bank of America warned, though strategists at the bank no longer see a downturn as likely in 2023.
Russian response to sanctions: billions in dollar terms are stuck in Russia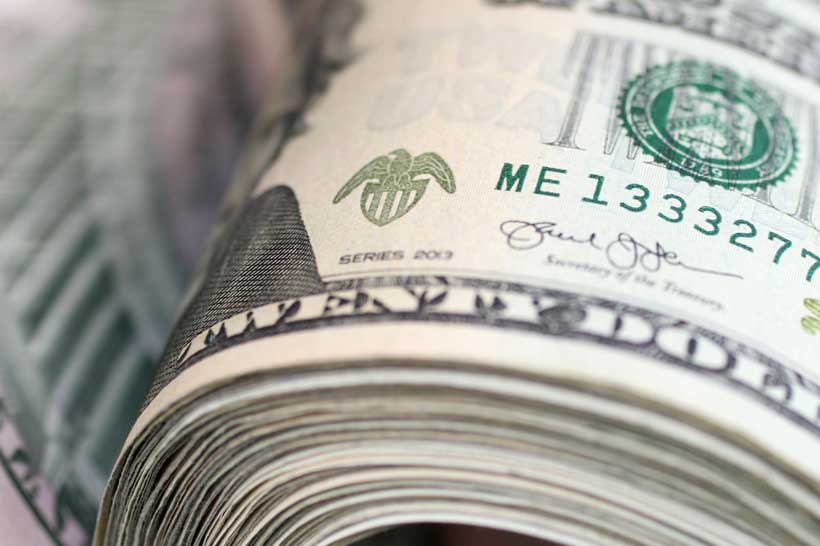 "Tens of billions in dollar terms are stuck in Russia," the chief executive of one large company domiciled in a country told 'The Financial Times'. "And there is no way to get them out."
Western companies that have continued to operate in Russia since Moscow's invasion of Ukraine have generated billions of dollars in profits, but the Kremlin has blocked them from accessing the cash in an effort to turn the screw on "unfriendly" nations.
Groups from such countries accounted for $18 billion (€16.8 billion) of the $20 billion in Russian profits that overseas companies reported for 2022 alone, and $199 billion of their $217 billion in Russian gross revenue.
Many foreign businesses have been trying to sell their Russian subsidiaries but any deal requires Moscow's approval and is subject to steep price discounts. In recent days British American Tobacco and Swedish truck maker Volvo have announced agreements to transfer their assets in the country to local owners.
Local earnings of companies from BP to Citigroup have been locked in Russia since the imposition last year of a dividend payout ban on businesses from "unfriendly" countries including the US, UK and all EU members. While such transactions can be approved under exceptional circumstances, few withdrawal permits have been issued.
US groups Philip Morris and PepsiCo earned $775 million and $718 million, respectively. Swedish truck maker Scania's $621 million Russian profit in 2022 made it the top earner among companies that have since withdrawn from the country. Philip Morris declined to comment. PepsiCo and Scania did not respond to requests for comment.
Among companies of "unfriendly" origin that remain active in Russia, Austrian bank Raiffeisen reported the biggest 2022 earnings in the country at $2 billion, according to the KSE data.
US-based businesses generated the largest total profit of $4.9 billion, the KSE numbers show, followed by German, Austrian and Swiss companies with $2.4 billion, $1.9 billion and $1 billion, respectively.
'The Financial Times' reported last month that European companies had reported writedowns and losses worth at least €100 billion from their operations in Russia since last year's full-scale invasion.
German energy group Wintershall, which this year recorded a €7 billion non-cash impairment after the Kremlin expropriated its Russian business, has "about €2 billion in working interest cash… locked in due to dividend restrictions", investors were told on a conference.
"The vast majority of the cash that was generated within our Russian joint ventures since 2022 has dissipated," Wintershall said last month, adding that no dividends had been paid from Russia for 2022.
Russian officials are yet to outline "a clear strategy for dealing with frozen assets", said Aleksandra Prokopenko, a non-resident scholar at the Carnegie Russia Eurasia Centre. "However, considering the strong desire of foreign entities to regain their dividends, they are likely to explore using them as leverage – for example to urge western authorities to unfreeze Russian assets."
Transforming Africa's Transport and Energy Sectors in landmark Zanzibar Declaration
A special meeting of African ministers in charge of transport and energy held from 12-15 September on the theme, "Accelerating Infrastructure to Deliver on the AU Agenda 2063 Aspirations" has concluded with an action-oriented Zanzibar Declaration aimed at spurring the Continent's transport and energy sectors.
Convened under the auspices of the African Union's Fourth Ordinary Specialized Technical Committee on Transport, Transcontinental and Interregional Infrastructure and Energy, the meeting was organized by the African Union Commission (AUC) in collaboration with the African Union Development Agency (AUDA-NEPAD), the African Development Bank (AfDB) and the United Nations Economic Commission for Africa (ECA).
Speaking at the Ministerial segment of the meeting, Robert Lisinge, Acting Director of the Private Sector Development and Finance Division at the ECA called on member states to address the barriers limiting private sector investments in infrastructure and energy, urging them to facilitate investments by creating conducive policy and regulatory environments. "The requirements of continental infrastructure development and the aspirations of Agenda 2063 and Agenda 2030 far exceed current levels of public sector investment," he said.
He stressed that over the next ten years, there is a need for concerted action to address energy transition and security issues, in order to open up opportunities for the transformation of the continent. He cited ECA's analytical work on the AfCFTA, which demonstrates there are investment opportunities for infrastructure development in the area of transport and energy and added that digitization and artificial intelligence offer great opportunities for the efficient operation of infrastructure.
According to the Zanzibar Declaration, the Ministers adopted the AUC and ECA continental regulatory framework for crowding-in private sector investment in Africa's electricity markets. This framework will be used as an instrument for fast-tracking private sector investment participation in Africa's electricity markets. The Declaration also called on ECA and partners to develop a continental energy security policy framework as called for by the 41st Ordinary Session of the Executive Council and an Energy Security Index and Dashboard to track advancements in achieving Africa's energy security.
The meeting acknowledged the efforts by ECA to support Member States in coordinating Public-Private Partnerships (PPP) with development partners and the establishment of the African School of Regulation (ASR) as a pan-African centre of excellence to enhance the capacity of Member States on energy regulation.
The Declaration requested the ECA and partner institutions to further act in the following areas:
The AUC, in collaboration with AUDA-NEPAD, ECA, AfDB, RECs, Africa Transport Policy Programme (SSATP), and the African Continental Free Trade Area (AfCFTA) Secretariat to implement the roadmap on the comprehensive and integrated regulatory framework on road transport in Africa.
ECA, in collaboration with AUC, to identify innovative practices and initiatives that emerged in the aviation industry in Africa during the COVID-19 pandemic and propose ways of sustaining such practices, including the development of smart airports with digital solutions for improved aviation security facilitation and environmental protection.
ECA, in collaboration with AUC, to establish mechanisms for systematic implementation, monitoring and evaluation of continental strategies for a sustainable recovery of the aviation industry.
The AUC, AUDA-NEPAD, AfDB and UNECA to engage with development partners and Development Finance Institutions (DFIs) to mobilize resources for projects preparation and implementation of PIDA-PAP 2 projects.
ECA and AUC, in collaboration with partners, to coordinate PPP initiatives to avoid duplication of efforts and strengthen complementarity.
The AUC and ECA to work with continental, regional and specialized institutions to support the design and implementation of programmes, courses, and capacity development initiatives of the African School of Regulation (ASR) to support the implementation of the African Single Electricity Market and Continental Power System Master Plan.
The AUC to work with AUDA-NEPAD, AfDB, ECA and RECs, respective power pools, regional regulatory bodies, and relevant stakeholders to design continental mechanisms for regulating and coordinating electricity trade across power pools.
AUDA-NEPAD, AUC, AFREC, ECA, AfDB, Power pools and development partners to comprehensively assess local manufacturing of renewable energy technologies and beneficiation of critical minerals for battery manufacturing.
ECA and AFREC to accelerate the implementation of the Energy4Sahel Project to improve the deployment of off-grid technologies and clean cooking in the affected Member States.