Accusations to Acknowledgement: The Battle of Article 63 A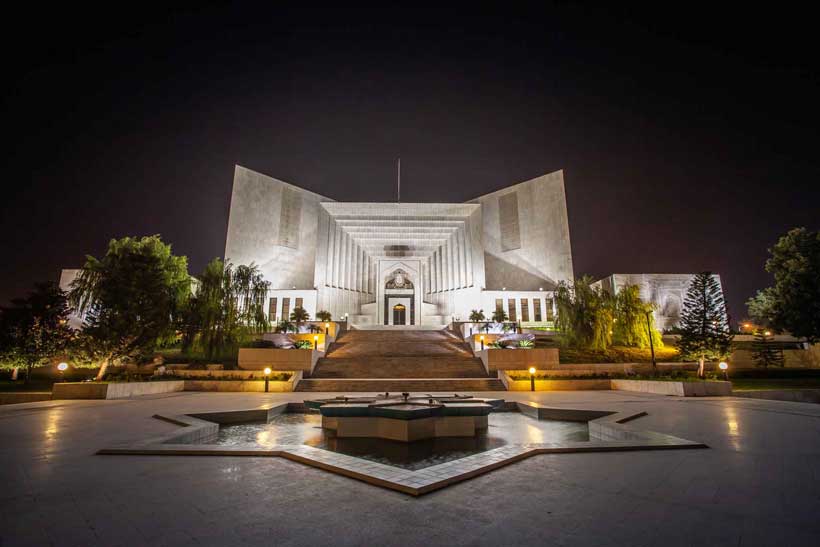 The weather is heating up. As the May is ending, Political temperatures are soaring. The fate regarding the country's political and economic stability will be measured in the upcoming days. Earlier, PDM built momentum by taking on institutions. Maryam Nawaz raised the temperature by targeting key personalities and institutions. Allegations were bursting against the institutions in all dimensions. Today, we witness reversal of roles. Accusations have been outflowing in every Jalsa by PTI. But now suddenly, the "accusations" turned into "acknowledgment". "Complaints" started transforming into "Compliments". Is it the change of narrative? Is it another U-turn? Or is it the restoration of confidence in the institutions? Where will this chaos end?
The Supreme Court's "decision" or as they say "opinion" or "binding" on Article 63 A has raised some pertinent questions on the status of CM Punjab election? In the interpretation of Article 63 A of the constitution, the Supreme court categorically condemns the practice of horse trading by calling it "a cancer afflicting the body politic". Supreme Court in its decision of 3-2 rejected the vote count of these dissident members against the party directives. So the future of the Chief Executive of Punjab is now under threat because it is contrary to what happened in National Assembly. The political instability continues and the situation is messy.
In light of this verdict, Hamza has a support of 172 MPAs in Punjab assembly but at the same time, he also has 4 dissenting members which draws the figure to 168. Now further moving ahead, PTI and alliance also has a collective figure of 168 votes minus 21 dissenting members. The situation here in Punjab is way too complex now. A support of 186 members is required for a clear majority in Punjab assembly to formulate a government. This current Punjab government can either fall through a governor led vote of no confidence or a Supreme court order. The governor even has a right to dissolve the assembly with his discretionary powers according to Article 112 (2) of the constitution. Supreme Court has already made its decision on cross voting against Party fiat. Now legal experts are interpreting the decision in their own dictionaries. What will happen in Punjab? What will happen on the federal level? Will there be an election call? If so, what will be the care taker setup? Will there be a fresh mandate? Who will make the hard economic decisions? Lot needs to be answered in these crucial times.
From "My judges disappointed me" to "Thankyou Supreme Court", a lot has happened and a lot is ready to take place. Islamabad is full of gossips, interpretations, whispers and predictions these days. There is something seething under this political turmoil. The Red zone is under a lot of pressure whether politically or economically. Pre – Elections, Elections and then Post elections, we have a lot of consequences of a lot of hard decisions. But hard decisions need to be taken. Question is who is ready to make the hard choices? Be Afraid!!
Seventy-Five Years of India's Independence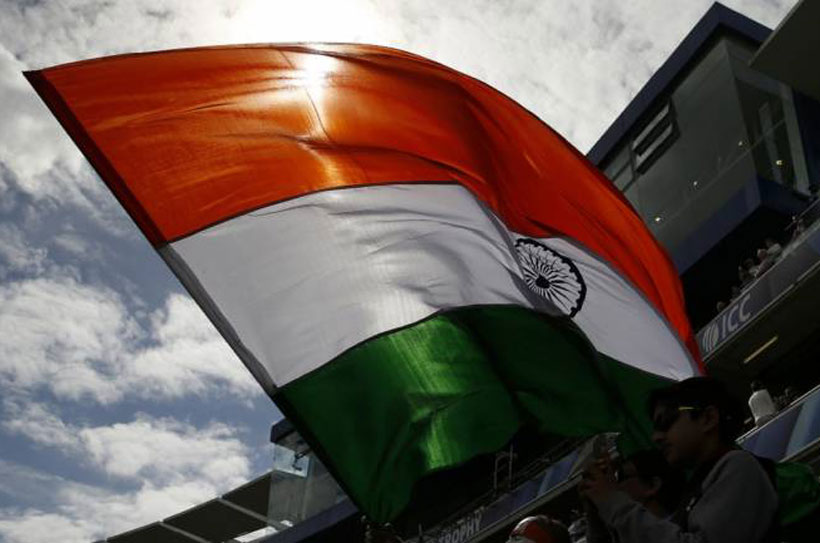 If anyone had asked Jawaharlal Nehru as he made his midnight speech on August 15 and freedom dawned, how he visualized India 75 years hence, he would have described a Fabian paradise of equality and plenty. Would he be disappointed?
The neo-liberal agenda, far removed from socialism, introduced by Manmohan Singh a few decades later was designed to invigorate the economy. He lowered taxes, privatized state-run industries and encouraged foreign investment. It did spark an economic boom but the withdrawal of the state from healthcare, education, banking and credit made it a country obsessed with profit.
If cities boomed, rural areas were left to stagnate. GDP grew but the growth favored the upper 50 percent — the lower half did not enjoy a similar access to education or healthcare or have the same mobility.
According to the World Food Programme (WFP), a quarter of the world's undernourished people now live in India and a fifth survive on less than $1.90 per day. WFP has been working in India since 1963, and it reports that in the last two decades per capita income tripled yet the minimum dietary intake fell, and the gap between rich and poor actually increased despite this high economic growth.
Nehru's ideal was a country of different faiths and different ethnicities, speaking many languages but living harmoniously and sharing a common Mother India. Instead, unbalanced growth at the cost of the lower half of the population has led to scapegoating and the major target is the sizable Muslim minority.
The blame game now includes historical revisionism blaming Mughal emperors from India's glory days when the exquisite Taj Mahal was constructed, the arts flourished and India generated almost a quarter of the World GDP.
This game also chides the Hindu Rajput princesses that Mughals married or the respected Hindu advisers that served the Emperors. The much decried last great Mughal emperor in this blame game is Aurangzeb who extended the empire to almost India's southern tip, ruling a vast area stretching into Afghanistan and its borderlands in Central Asia.
The Aurangzeb narrative excludes a simple fact: the majority of Aurangzeb's advisers were Hindu. A Hindu chronicler, Bhimsen Saxena, penned a memoir titled Tarikh-i-Dilkusha or a history that warms the heart, describes life as a soldier in service to the Emperor for more than a quarter century. He may rail at Aurangzeb's tactical or strategic errors but is forever loyal. Hindu generals, nobles and advisers … they were not on the outside looking in, they were an integral part.
For centuries, religion was not a divider. Adherents of the two principal faiths worked together, lived together, married each other, and fought together including in 1857, during what the British called the Indian Mutiny and Indians refer to as the First War of Independence.
Thereafter, the British instituted systems and processes to develop rivalry and resentment, including quotas for intake into the prestigious Indian Civil Service as well as the lower level jobs. The rivalry progressed into mistrust, then riots and killings, eventually into two countries fighting wars, and then to a nuclear stand-off and a divided Kashmir.
North versus South, East versus West, a continent is difficult to govern. Have we heard this story before?
Even in the midst of tensions between India and Pakistan, people to people linkages between both countries – with both Punjabs (Indian and Pakistani) as key stakeholders – have given reason for cautious optimism.
While cultural commonalities and the emotional attachment on both sides has been the driving force for Punjab-Punjab initiatives, the potential economic benefits of improved relations have been repeatedly reiterated not just by the business communities, but political leaders (especially from Indian Panjab)
In recent years, ties between both countries have steadily deteriorated. After the Pulwama terror attack in 2019, economic linkages between both countries have got severely impacted, and this has taken its toll on the economy of Panjab (India). India imposed tariffs on Pakistani imports, and revoked Most Favoured Nation MFN status to Pakistan in February 2019, while in August 2019, trade links via the Wagah (Pakistan) -Attari (India) land crossing were snapped after the revocation of Article 370 in Jammu and Kashmir. The suspension of trade ties between both countries has had a serious impact on the economy of the border belt of Punjab (India) with over 9,000 families being impacted as a result of job losses in the tertiary sector.
Developments of the past few months
The one glimmer of hope has been the Kartarpur Religious Corridor which was inaugurated in 2019 (in 2020 this was closed due to the covid 19 pandemic but re-opened in November 2021). The Corridor connects Dera Baba Nanak (Panjab, India) with Darbar Sahib (Kartarpur, Narowal, Pakistan) which is the final resting place of Guru Nanak (the founder of the Sikh faith). Devotees from Panjab (India) can pay obeisance at Darbar Sahib (Kartarpur) without a visa, though they do need to carry their passports. While the number of people crossing over, via the corridor, is way below the initial target of 5000, it has helped in promoting people to people ties as well as re-uniting a number of separated families. There has been a growing demand for easing out visa procedures for individuals over the age of 75 years and those from separated families (some of the individuals reunited at Kartarpur have been issued visas) which has been backed strongly by civil society organisations – as in the past.
 The phase from 2019-2022 has been witness to people to people linkages, especially with regard to religious tourism, but interactions between state governments of both the Punjabs, or what is referred to as 'paradiplomacy' unlike earlier years has been restricted. After the re-opening of the corridor in  November 2021, then Chief Minister of Panjab (India) Charanjit Singh Channi, and other political leaders from the state, paid obeisance at Darbar Sahib (Kartarpur), while also flagging the need for resumption of trade via the Wagah-Attari land crossing — though to no avail. 
There have however been calls for resumption of trade from sections of Punjab's political class, business community as well as farmers from Indian Punjab. Pakistan which has been buying essential commodities including wheat at exorbitant prices could purchase the same from Panjab (India) and the Punjabi farmer could benefit by getting much higher prices for his produce.
Conclusion
In conclusion, even in the midst of strained ties between both countries, the Punjab has played an important role in trying to reduce tensions and build bridges between both countries, and the role of civil society, business community on both sides and the diaspora needs to be acknowledged. In the 75th year of independence while ties between New Delhi and Islamabad remain strained developments of the past few months, in the realm of people to people contact have given reason for hope as a result of the tireless efforts of civil society and some individuals committed to peace. The next stage of this should be easing out of visa regimes especially for certain categories of individuals – specifically those over the age of 75 who want to visit their ancestral homes. Resumption of trade via the Wagah-Attari land crossing will benefit not just Panjab (India) but other parts of North India and the Pakistani consumer. If both countries can focus on giving a greater fillip to people to people linkages and economic ties — with the Punjabs taking the lead – ties between India and Pakistan could be less frosty.
The Need for Feminist Foreign Policy in India
As more and more research is being done, there is a definitive link that connects gender equality with international prosperity and welfare; giving an equal opportunity for half the population can't be just out of moral obligation. It is necessary for the economy and security of a nation. Currently, with resources that are in short supply, the way to maintain a good governance, growth in the economy, health, peace and security is to invest in women and girls. Various countries are promoting gender equality through development, diplomatic and security activities. Countries like Sweden, Canada, France and Mexico have adopted a comprehensive foreign policy that advances gender equality called "Feminist Foreign Policy." India as a rising great power has to consider a more inclusive foreign policy.
Gender is hardly recognized or given importance when it comes to policy conversations, even though it plays a significant role in peace and security. It is often considered that it side-tracks the main problems with regard to international security and great power competition. However, there is no need for the contradiction between the two. A sign to see how far gender equality is embedded in society is to know the number of women in leadership positions, specifically in departments of security or even the academic study of security where the number of women is less.
According to research, women's engagement in economics, politics, peace, and security procedures will result in stronger economic development, fewer human rights violations, and peace. Women empowerment is important for a country that aims to promote global security, increase the use of their foreign aid and continue to support stable and democratic allies. In the previous decade, numerous nations have adopted gender mainstreaming in their foreign policy. The critical areas of progress that have systematized gender equality are administration, strategy, and resource management. This comprehensive effort of bringing in gender equality in foreign policy is called as Feminist Foreign Policy. A foreign policy with a political framework focused on the security and safety of the marginalized community can be defined as a Feminist Foreign Policy.
The approach for defining and adopting a Feminist Foreign Policy will vary between counties and regions, depending on their lived experiences. However, that a conversation on Feminist Foreign Policy is an important one is under no debate, happening at a time when gender norms are evolving in our society. In the present-day scenario, there are countries around the world have laws preventing women from carrying out jobs in sectors like mining, manufacturing and construction, and millions of women live in countries where domestic violence is not punishable, gender mainstreaming in broader policy objectives and wider adoption of FFP can shape the future of our civilization.
In India's foreign aid and assistance gender can be highlighted in bilateral as well as through multilateral institutions, directly impacting the neighborhood, as well as partners in Asia, Africa, Eastern Europe, Latin America, the Caribbean and Pacific and Small Island countries.
In a historic feat, India was elected as a non-permanent member of the United Nations Security Council on June 18, 2020. Following that, India also became a member of the prestigious UN Commission on the Status of Women in September 2020. India committed to pay attention to its efforts on peacekeeping, peacebuilding and women's inclusion. In August, 2021 India assumed a month long UNSC presidency where it ended with its first resolution being passed on the Afghanistan situation demanding that the territory not be used for training terrorists. India's diplomatic framework has embraced tools for soft power. The strategic moves taken up by India can be seen as step towards uplifting women.
A feminist foreign policy would give India a chance to create a beneficial surrounding for peace, remove domestic barriers against women, and also help in building strong bilateral partnerships. With India being surrounded by adversaries along its borders, this approach would also allow India to show itself as a nation that gives importance to various issues; have a better performance in indicators and indexes that are curated to assess the development of countries and gender gap such as the Global Gender Index and Gender Inequality Index; set an example for other nations and contribute continuously towards women empowerment.
It could also be a starting point for an internal shift with regards to India's domestic context, particularly in terms of preconceived patriarchal gender roles, in which women are seen to be inferior to men. Empirical research has mentioned that for a progressive social and economic development of a nation, gender equality is a requirement. By removing the prevailing barriers that restrict the participation of women and other communities that are marginalized, India would develop a more inclusive policy. Domestic policies need to have a gendered lens that can protect the marginalized. Without having a balance internally, a feminist foreign policy will not sustain.
An FFP will give a major boost to the country's international relations when its committed to women empowerment and extensively build a stronger partnership with countries that have adopted feminist foreign policy, for example, countries like Mexico, Canada and Sweden or those that are supporters of gender equality. Thus, FFP would allow India to deepen its commitments and make an impact as an emerging power.
Giving importance to human security and gender issues, would put India in a better position to achieve its international power ambitions. India slipped to 140th rank from 112th in the World Economic Forum's Global Gender Gap Index 2020 – 2021. This is primarily due to the lack of political representation, absence of technical and leadership roles, inequal income, reducing women labour force participation rate, lack of proper health care and the literacy ratio gap between men and women.
A major boost for India would be a significantly better performance in the Global Gender Gap Index. This would lead to India becoming a role model for various countries. India can be an example by achieving gender parity in a variety of social indicators that is very important to assess a country's development.
India's record on women's rights—or rather, women's oppression—makes it far-fetched to quickly and successfully take on an FFP structure. Man-centric qualities are so profoundly instilled inside Indian culture that India has barely figured out how to achieve an adjustment of the arrangement of disparity at home. Subsequently, it does not have the credibility to take up feminist qualities in its international partnerships. An FFP approach may not just help India in cultivating imaginative ways of reasoning, yet in addition permit it to expand upon its traditional perspective on security, work with various representations, and develop strong bilateral partnerships.
Before adopting a Feminist Foreign Policy, India also needs to bring a change within the policies of the country. It is crucial for women to shape the outcomes and can't just be receptacles, especially in peacebuilding, reconstruction and rebuilding. There are more women joining the Indian Foreign Service, but the Ministry has to make sure that they are taken up to the highest rank. The thought that women can't handle challenging issues must be changed.
A feminist foreign policy would provide equal opportunity and basic human rights to women, girls, and other marginalised communities. A feminist foreign policy will aid India's bilateral and multilateral alliances, as well as its attainment of great power status. For a feminist foreign policy to succeed, a country must first establish gender equality within its borders.
Gender is clearly a significant factor in India's development assistance. It must, however, be expanded to include other aspects of economy and security. Gender equality must be implemented within India. More women in government are needed.